This year's 2020 black Friday vaporizer deals have turned into black Friday Cyber Monday vape sales month and a lot of vaporizer companies are already running deals. BUT BE WARY, some of the best vaporizer sales I've seen have all come on the actual days of black Friday and Cyber Monday.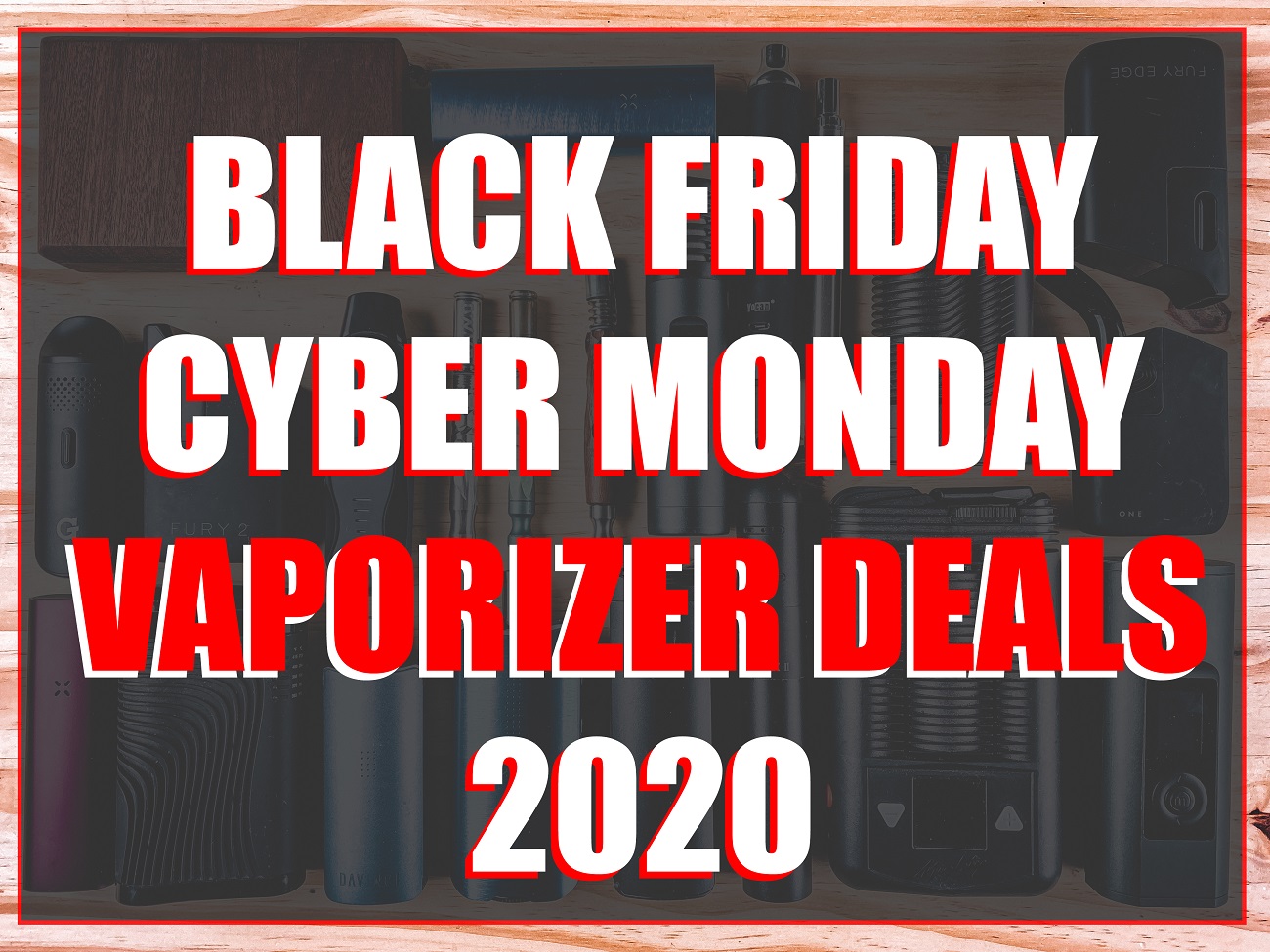 Below you will find my 2020 vaporizer deals list with some of my favorite vaporizer distributors and manufacturers. All of which I have personally worked with or bought from in the past. You can purchase from this list with confidence knowing that you are buying a genuine warranty backed product and not a knock off on eBay.
I have compiled a black Friday cyber Monday vape sales list for 7 years in a row now and this year is going to be crazy because everyone is trying to make up for these weird covid times. So what I'm saying is, if you're thinking about buying a vaporizer, now, today, tomorrow, this month, is definitely the time to pick up a vaporizer.
Last but definitely not least, congratulations to Montana (my home state), Mississippi, South Dakota, New Jersey, and Arizona on legalizing medical and/or recreational cannabis this year. It's exciting to see the progress we are making and hopefully, one day, marijuana can be legalized federally.
If you don't quite know which vaporizer to get, I recommend browsing my list of the best pocketable on the go vaporizers or my list for stationary tabletop units with options for concentrates.
I also have individual reviews of pretty much every vaporizer below so browse around, hit me up with any questions and without further ado, the best Black Friday Vaporizer Deals for 2020 are below.
Black Friday & Cyber Monday Vaporizer Sales 2020
---
Davinci Vaporizer
PaxVapor (25% OFF Sitewide)
The Firefly
Planet of the Vapes (Live 11/25)
Vapor (Use Code: SAVE20)
Puffitup
Boundless Tech
Storz and Bickel
Sticky Brick Labs
Source Vapes
Arizer Tech
Dr. Dabber
Magma Industries
Cream City Vapes
KandyPens
Grenco Science (G-Pen)
Santa Cruz Shredder
Brilliant Cut Grinder
Herb Ripper
Mendo Mulcher
Thank you for checking out my list for the best black Friday vaporizer deals of 2020 and let me know if you have any questions down in the comments below. Feel free to hit me up with suggestions to add to this list as well.