This year's 2021 Black Friday vape deals have turned into Black Friday Cyber Monday vape sales month and a lot of vaporizer companies are already running deals. BUT BE WARY, some of the best vaporizer sales I've seen have all come on the actual days of black Friday and Cyber Monday.
Below you will find my black friday vape deals list with some of my favorite vaporizer distributors and manufacturers. All of which I have personally worked with or bought from in the past. You can purchase from this list with confidence knowing that you are buying a genuine warranty backed product and not a knock off on eBay.
I have compiled a black Friday cyber Monday vape sales list for 8 years in a row now and this year is going to be crazy because everyone is trying to make up for these weird covid times. So what I'm saying is, if you're thinking about buying a vaporizer, now, today, tomorrow, this month, is definitely the time to pick up a vaporizer.
If you don't quite know which vaporizer to get, I recommend browsing my list of the best portable vaporizers or my list for best desktop vaporizers. Both are updated regularly to reflect any new or changes to old vaporizers.
I also have individual reviews of pretty much every vaporizer or product below so browse around, hit me up with any questions and without further ado, the best Black Friday Cyber Monday Vaporizer Deals for 2021 are below.
Cyber Monday Vape Sales List 2021
My Top Picks
There are a ton of deals below but here are a few of my top picks for this years black friday cyber monday vape deals.
VAPOR
Vapor.com is one of the largest online cannabis product distributors in the world and offers a big selection of different products at very competitive prices. They are having killer black friday vape cyber monday deals on Arizer vaporizers and offering 20% off sitewide with coupon code BF20 or WIZARD20. I've listed a few of my top picks below but I recommend checking out the entire black friday vaporizer sales list here.
PUFFITUP
PUFFITUP is one of my favorite distributors to buy from and they are known for excellent customer service.
Dr. Dabber
Dr. Dabber is having a massive sitewide 25% off black friday vaporizer sale. If you were considering a Boost EVO or a Switch electronic dab rig, I would highly recommend doing it while they are on sale right now. I've seen them as low as 20% off before but NEVER 25%. Check out my full Boost EVO Review for a complete breakdown, plus a full comparison with the Dr. Dabber Switch. I also have a full Dr. Dabber Switch Review going over literally everything you need to know about it. Hit me up in the comments with any questions.
Storz and Bickel
Storz and Bickel will be running 25% OFF all items EXCEPT the new 2021 Mighty+ and Crafty+ vaporizers. Sale runs 11/26 – 11/29.
Davinci Vaporizer
Davinci Vaporizer is have a 20% off Black Friday vaporizer sale for 2021. No coupon code needed, discount is applied in the cart. I have a full comparison of all three Davinci Vaporizer models in my new Davinci IQC review. Hit me up with any questions below.
Pax Labs
Pax Labs is running 20% off sitewide from 11/24 through 11/29. Discount should be applied automatically.
The Firefly
I'm pretty sure Firefly will be having a black friday vape sale but I don't have the info on it yet. The Firefly 2+ is my highest rated portable vaporizer for overall vapor quality (taste, temp, smoothness) and is perfect for micro-dosing throughout the day. The Firefly 2+ is also one of the best dry herb vaporizers for concentrate use but I tend to use it mostly for dry herbs (flower). There are definitely better methods for wax/dab use but it does work and tastes great. You can learn more about it in my Firefly 2+ Review and I'll update this section as soon as I have the sales info.
Planet of the Vapes
Planet of the Vapes is one of the best resources for vaporizer information in this community and they are having a crazy Black Friday Vaporizer Cyber Monday Sale for 2021. I highly recommend checking out the entire list here but I've listed some of my personal favorites below. The best deal BY FAR is the new Mighty+ 2021 Model for $299 and the Planet of the Vapes ONE ($80) is still one of the best dry herb vaporizers you can buy for under $100.
Check out my Mighty+ Vaporizer review for more info on the differences between the OG Mighty and the 2021 Mighty+ model. I also have a full POTV One review with tons of photos and comparisons.
Dynavap is offering 20% sitewide with coupon code BLACKFRIDAY. Click here to check out all of the different Dynavap dry herb vaporizers. Dynavap rarely offers 20% off and the 2021 Dynavap M for $60 is one heck of a deal. Check out my full Dynavap Vaporizer Review for more info on all the different thermal extraction devices.
Brilliant Cut Grinder
Grinders For Life makes the Brilliant Cut Grinder and it is hands down my favorite weed grinder. They NEVER run discounts so I highly, highly suggest picking up a BCG this black friday or cyber monday. Check out my full Brilliant Cut Grinder Review for my info on the different sizes, grind plates, and tons of pictures. ALSO, they are selling off all of their factory seconds which is all the grinders that didn't pass QC. I.E. minor blemishes, scratches, etc… but still function the same as a standard Brilliant Cut Grinder. Trust me when I say that these will NOT last long. They are gone when they are gone.
Healthy Rips
Healthy Rips is offering 20% OFF sitewide with coupon code BLACKOUT and that includes the new Rogue. I have a full Healthy Rips Rogue Review with more all the details and a full breakdown between all the different Healthy Rip vaporizers. The HealthyRips black friday vaporizer deal runs through November 30th.
Cream City Vapes
If you frequent vaporents or fuckcombustion, you'll know Cream City Vapes is a community favorite with excellent customer service and tons of unique products. CCV has a massive collection of Puffco products and accessories and always runs great deals throughout the store. This black friday they are running 25% OFF most items with coupon code THANKS. They are also running a bunch of bundle deals, my favorite being the Mighty+ with whip combo. Check out CCV's entire black friday vape cyber monday deals list HERE and let me know if you have any questions about the bundles.
Prrl Labs
The company Prrl Labs is the maker of the NEO Herbal Atomizer. The NEO is a unique device because it's not technically a vaporizer, it's a heat source. The NEO heats up, you apply it to your bowl, and inhale. You can basically take any of your current bongs, bubblers, or other pieces and turn them into a vaporizer via the NEO. It does need a good seal and there is a bit of a learning curve, but the NEO produces excellent vaporizer quality and it's a great choice for someone looking to micro-dose throughout the day. Check out my full NEO Herbal Atomizer Review for more info, pictures and comparisons.
Prrl Labs black friday sale is live and runs through 11/29. No coupon code needed, discount applied in cart. They also just released a new black version and the new Terp Surfer. Check out my demo video of both on my instagram.
Magma Industries
One of the biggest issues with the Volcano vaporizer is the dry vapor that it produces. Over time, that can take a toll on your throat, especially with higher temps or multiple sessions. Here enters the Magma and Obsidian Percolators from Magma Industries. These glass "bubblers" reduce the vapor temperature by 100F degrees and increase humidity by greater than 93%.
Magma Industries is running 20% the entire store. No coupon code needed.
VAPMAN
The Vapman black friday vaporizer sale is live and they are offering 20% off sitewide. Discounts applied automatically or you can try discount code "vaporizerwizard". I actually just got my hands on a Vapman Classic a couple of weeks ago and so far I've had a wonderful experience with it. The Vapman is a butane vaporizer and offers some of the best tasting sessions I've had from a vaporizer. It's fairly easy to use, beautifully unique and great for micro-dosing throughout the day. I don't have a review up yet but I'm still testing and will have something up shortly. Check out the full Vapman vaporizer black friday collection here.
Ditanium Vaporizer
The Ditanium is a dual-use desktop vaporizer meaning it can effectively vape both dry herbs and concentrates. Most other desktop vaporizers claim they can do concentrates with some sort of mesh pad but the Ditanium is actually good at both. Check out my Ditanium Vaporizer Review for more details and quick demo video. Ditanium will be running 15% OFF starting 11/26 and running through 11/29. They are usually never on sale so this is a good time to pick one up if you are considering it.
Arizer Tech
Delta 3D Studios
Sticky Brick Labs
VGoodiez
10% OFF with code GOODIEZ10:
20% OFF with code GOODIEZ20:
Thank you for checking out my list for the best black Friday vaporizer deals of 2021 and let me know if you have any questions down in the comments below. Feel free to hit me up with suggestions to add to this list as well.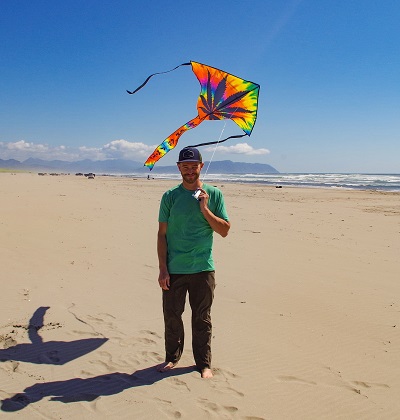 Buzz Danklin
The Wizard at VaporizerWizard.com
I've been reviewing dry herb vaporizers for over a decade and currently have close to 200 different portable and desktop vaporizers. I live in the beautiful state of Montana with my dog Zoey and I have my Medical Marijuana Card.