The BCG, or Brilliant Cut Grinder, is a 3-piece, threadless, herb grinder made by Grinders for Life up in Vancouver, Canada, eh?
For a short time, the Standard BCG was the only product made by Grinders For Life, but they have since introduced two new products, the D-Capper Debowler and the "Large" Brilliant Cut grinder. I now have the Large BCG (pictured below) as well.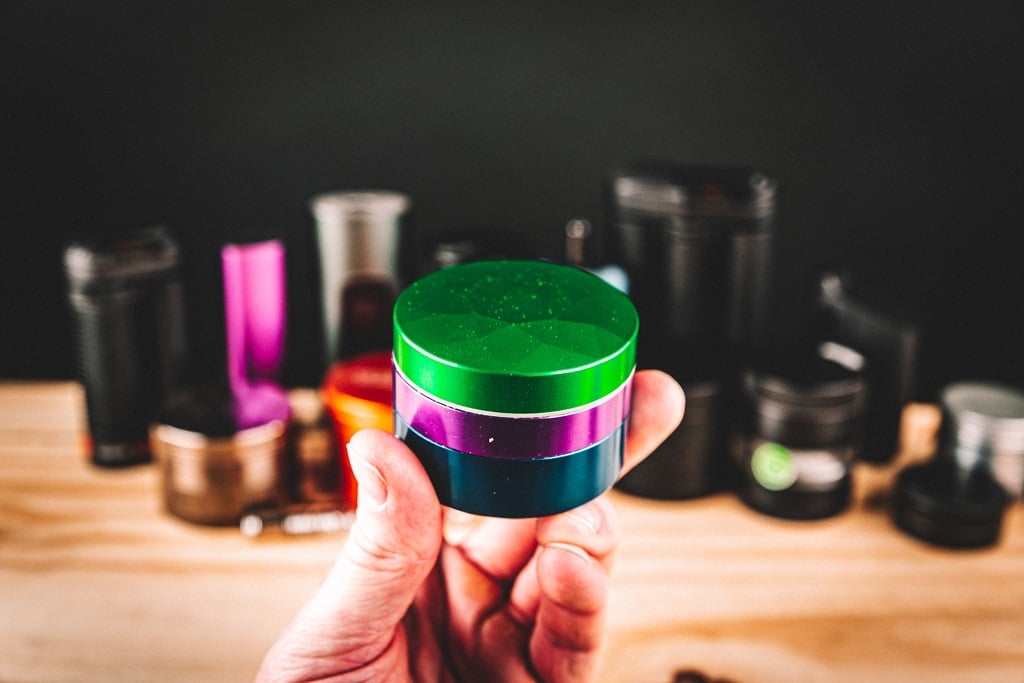 | | |
| --- | --- |
| Name: | Brilliant Cut Grinder |
| Manufacturer: | Grinders For Life |
| Price: | $75 – $160 |
| Materials: | Aerospace 7075 Aluminum |
| Grind Type: | Multiple Grind Plate Options |
| Pieces: | 3-Piece (No kief catch) |
| Manufactured: | Made in Canada |
SHOP BRILLIANT CUT GRINDER AT:
The Large BCG is the same as the standard Brilliant Cut Grinder function-wise. It's just bigger. And the Dynavap Capper Debowler provides a quick and safe method to remove hot Dynavap caps while also providing storage for your Dynavap vaporizer when not in use.
The exact size specifications for both grinders are further down in this Brilliant Cut Grinder review, and you can click here to check out the BCG directly from Grinders For Life.
What Comes With The BCG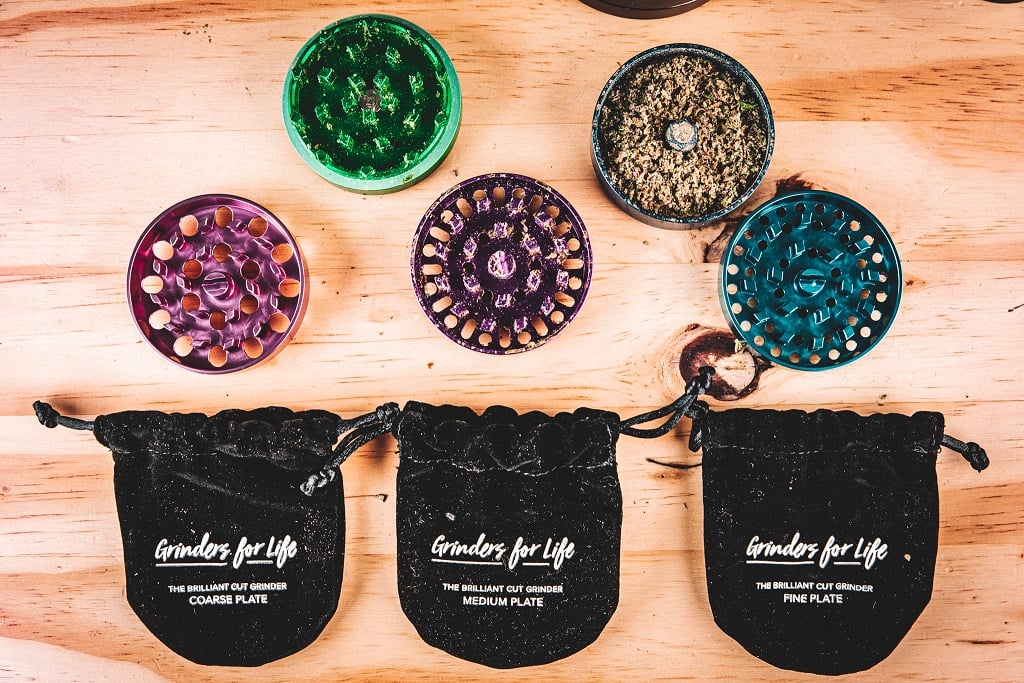 The BCG comes with three pieces (top, one grind plate, bowl) and a little bag for your grind plate. One for each if you got the set.
You can get the complete kit which includes all three grind plates (fine, medium, or coarse) or pick a single grind plate. I have them all and most of the time, I'm using the medium grind plate.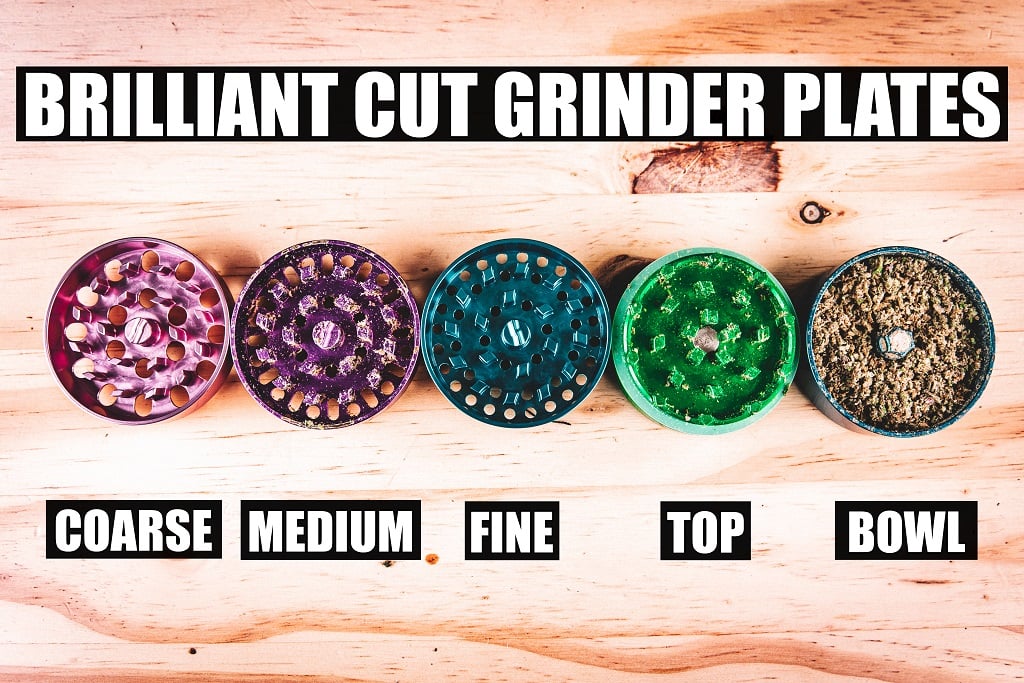 You also get to pick the color of the three pieces via the BCG Color Preview Tool. I'm not going to lie. I had way too much fun with this preview tool before I picked out my colors.
You can pick the same color or mix and match. You can choose your favorite team's colors or maybe show your significant other that you actually pay attention to the small things and pick out his/her favorite colors.
How is the BCG Made?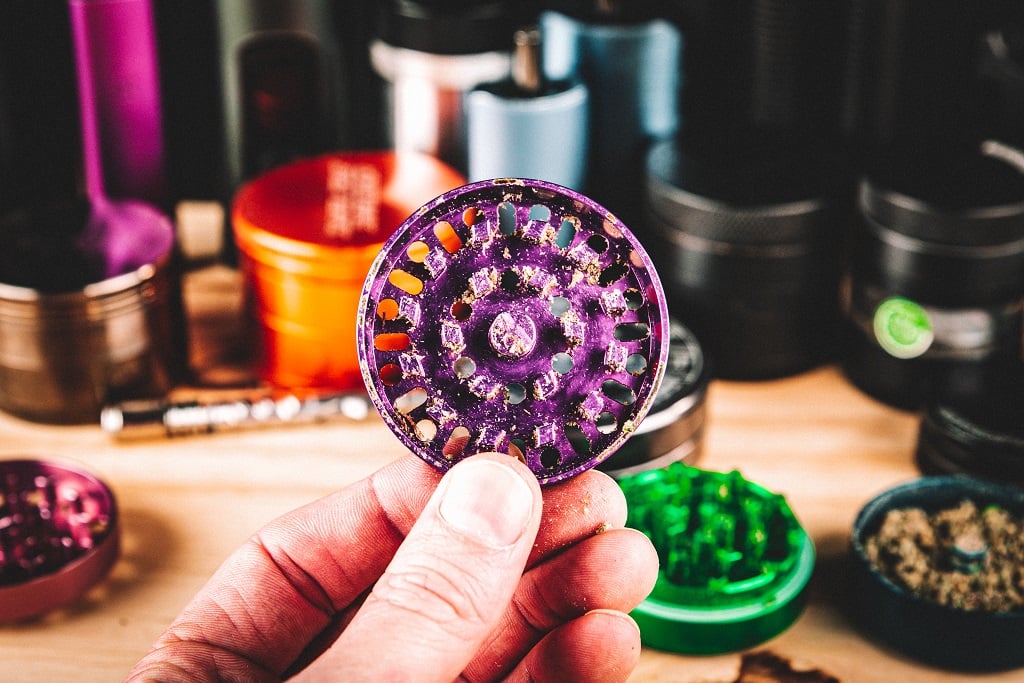 The Brilliant Cut Grinder consists of three pieces made from Aerospace 7075 Aluminum, the top, the grind plate (fine, medium, or coarse), and the bowl.
This is some of the most robust aluminum you can buy. It's extremely resistant to bending and denting, another "+1" in the durability category. The BCG is built to withstand those "oops" moments. The BCG also uses a Neodymium Magnet, which is the strongest commercially available magnet.¹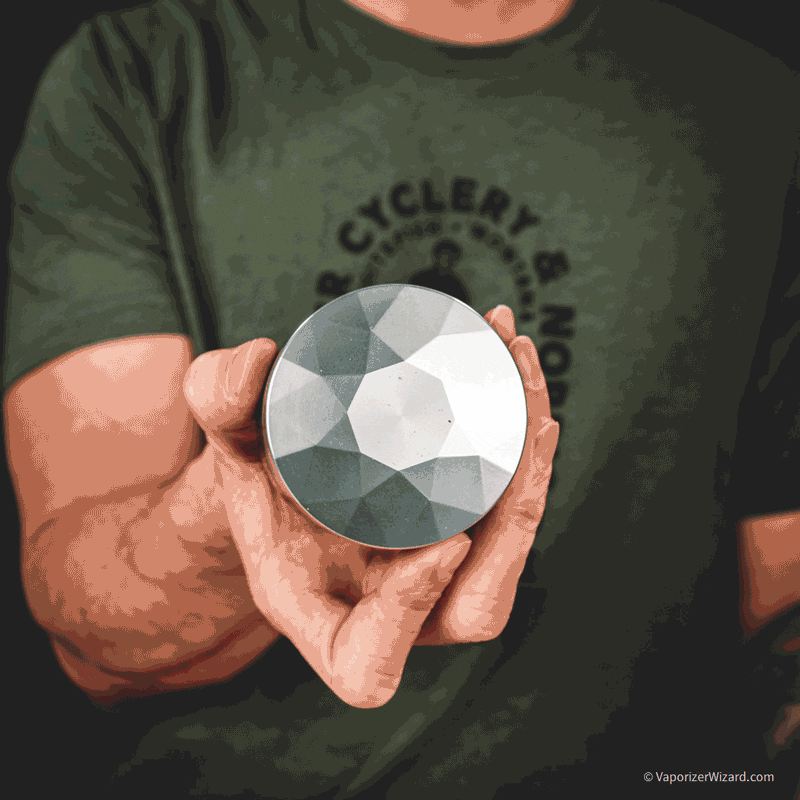 The name Brilliant Cut describes the design on the top and bottom of the grinder. "Brilliant" or "Diamond Cut" is a diamond, or other gemstone, cut in a particular form with numerous facets so as to have exceptional brilliance.² The definition of brilliance is "intense brightness of light, vividness of color, or exceptional talent or intelligence."
The original round brilliant-cut was developed by Marcel Tolkowsky in 1919 with 33 facets on the crown, just like the top and bottom of the Brilliant Cut Grinder.² The more you know…
How To Clean The BCG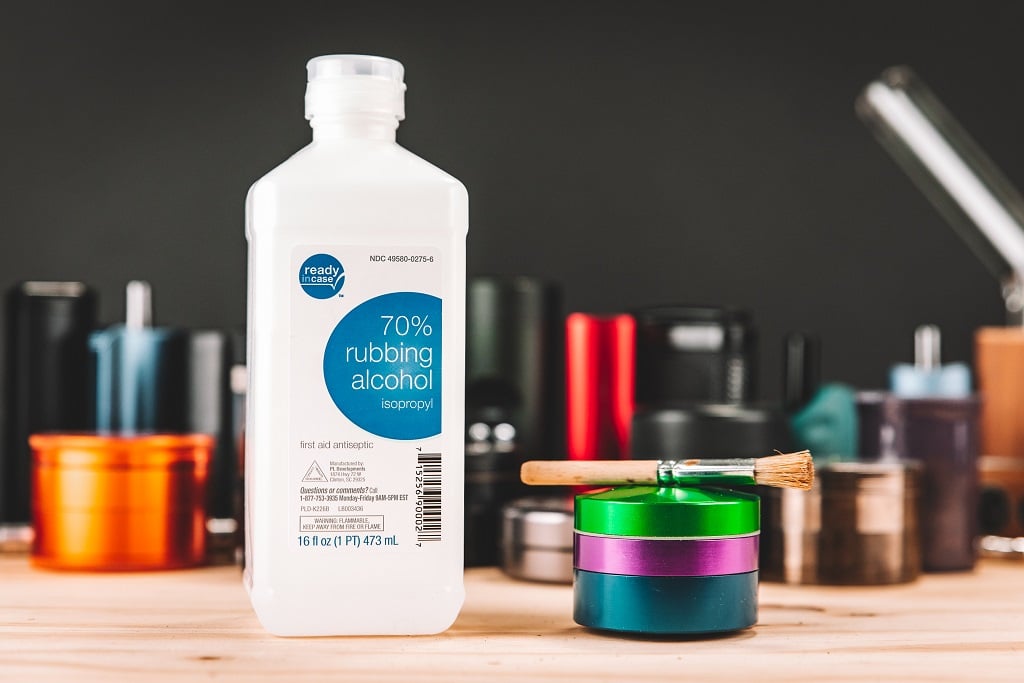 I've cleaned my Brilliant Cut one time, and like most grinders, cleaning is a breeze.
The first step is to brush out all the remaining herb from the chambers
Next, place the entire grinder in a small bowl of ISO (99% and 91% are best, but 70% still works) or use Q-tips/paper towels to wipe it out.
Rinse it off with some hot water and let it completely dry before using.
Voila, you have a clean Brilliant Cut Grinder. Go celebrate with a sesh.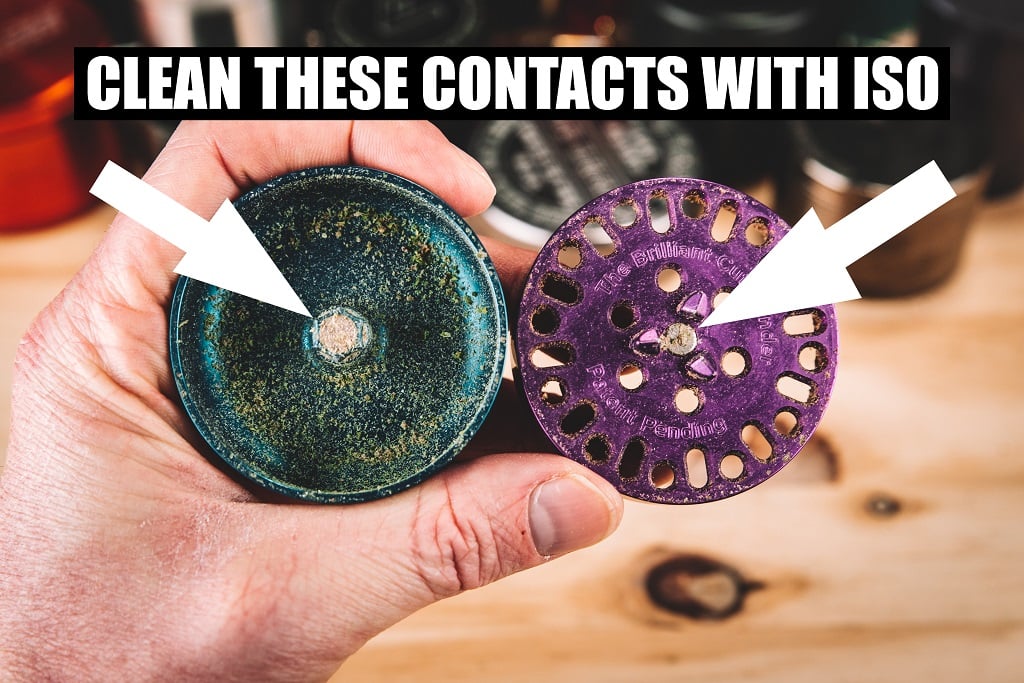 Another cool feature with the Brilliant Cut Grinder is the "Self-Cleaning Drill Bit." It's the little flathead screwdriver looking tip (pictured below), and it helps remove debris from the top magnet. One of the significant issues with other grinders.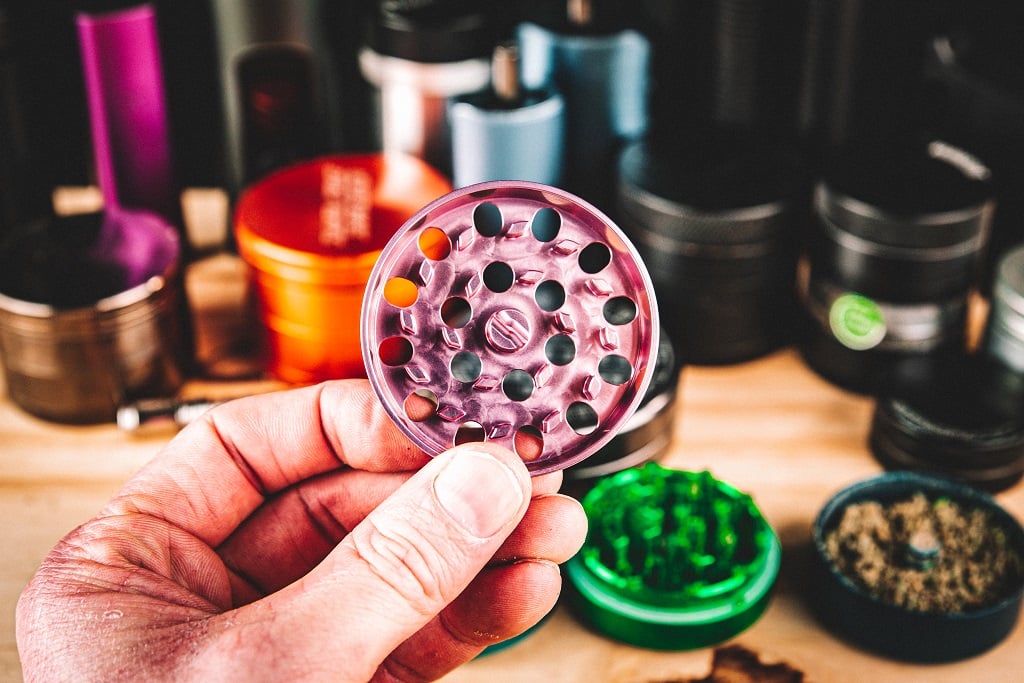 What Sets The BCG Apart?
For me, the most significant difference between the Brilliant Cut and other grinders like the Santa Cruz Shredder or the Space Case is the lack of threads. You don't realize how much time you waste screwing and unscrewing your grinder until you don't have to do it anymore.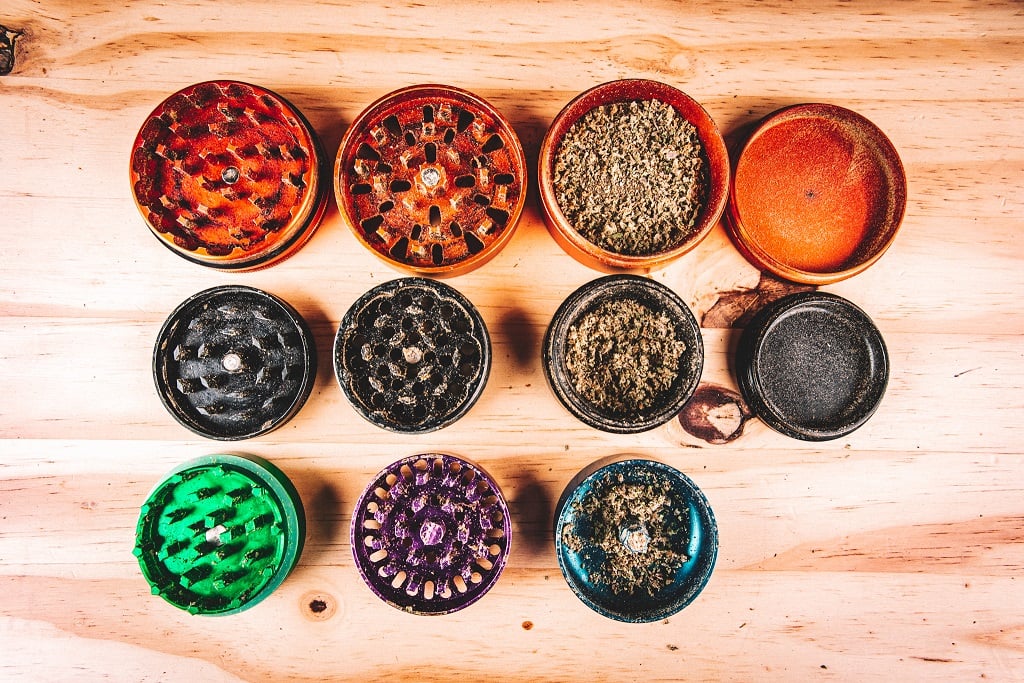 You also never have to worry about cleaning threads to get your grinder working. It never has to be cleaned and works flawlessly, even when I jam it full of nugs.
What I like About The BCG
In my opinion, the BCG is the best grinder currently on the market, and the different grind plates work flawlessly for all vaporizers.
The threadless design saves me time, and it's easier to access my herbs quickly. It's also a very secure system, contrary to what you might think. The magnets are strong enough to handle falls without breaking apart.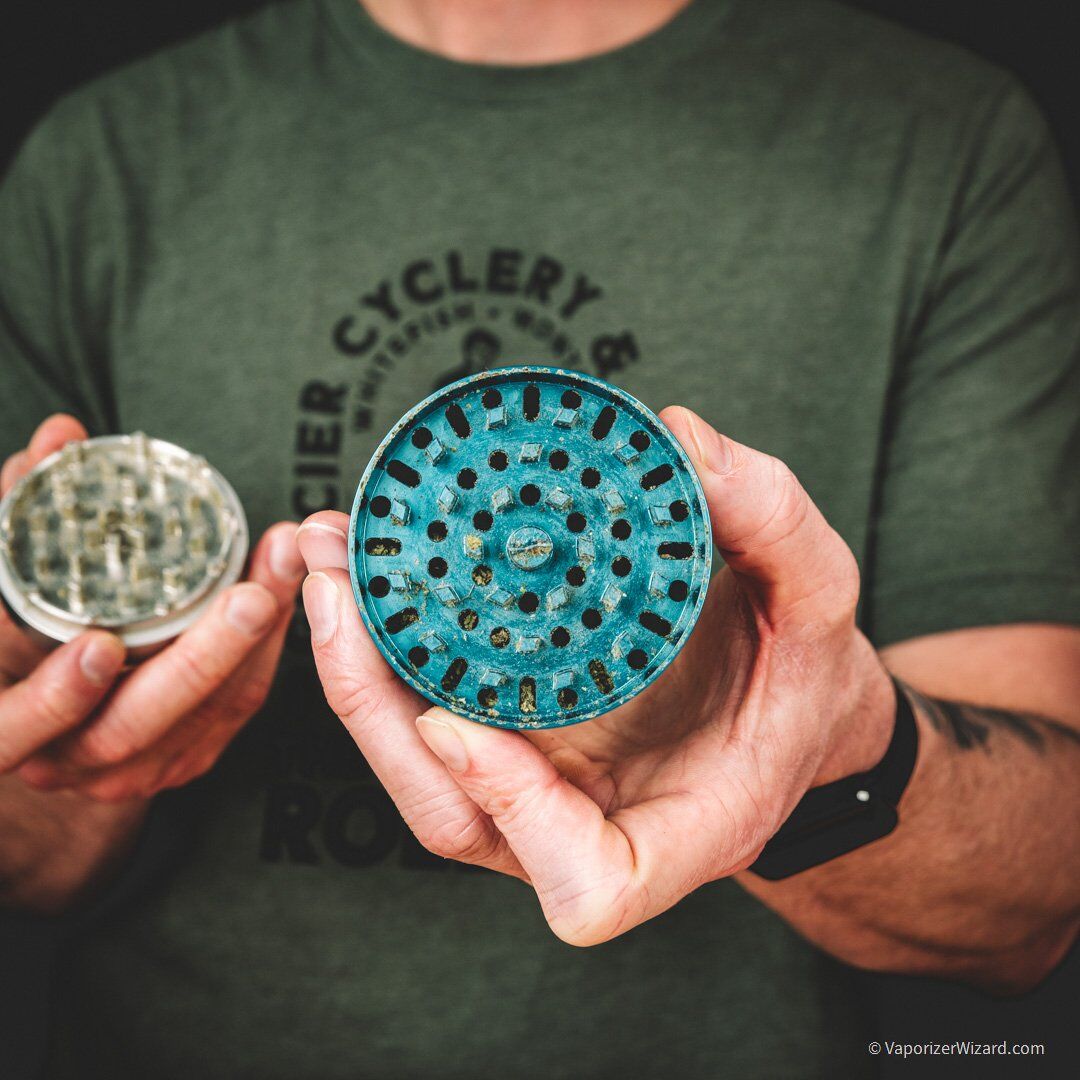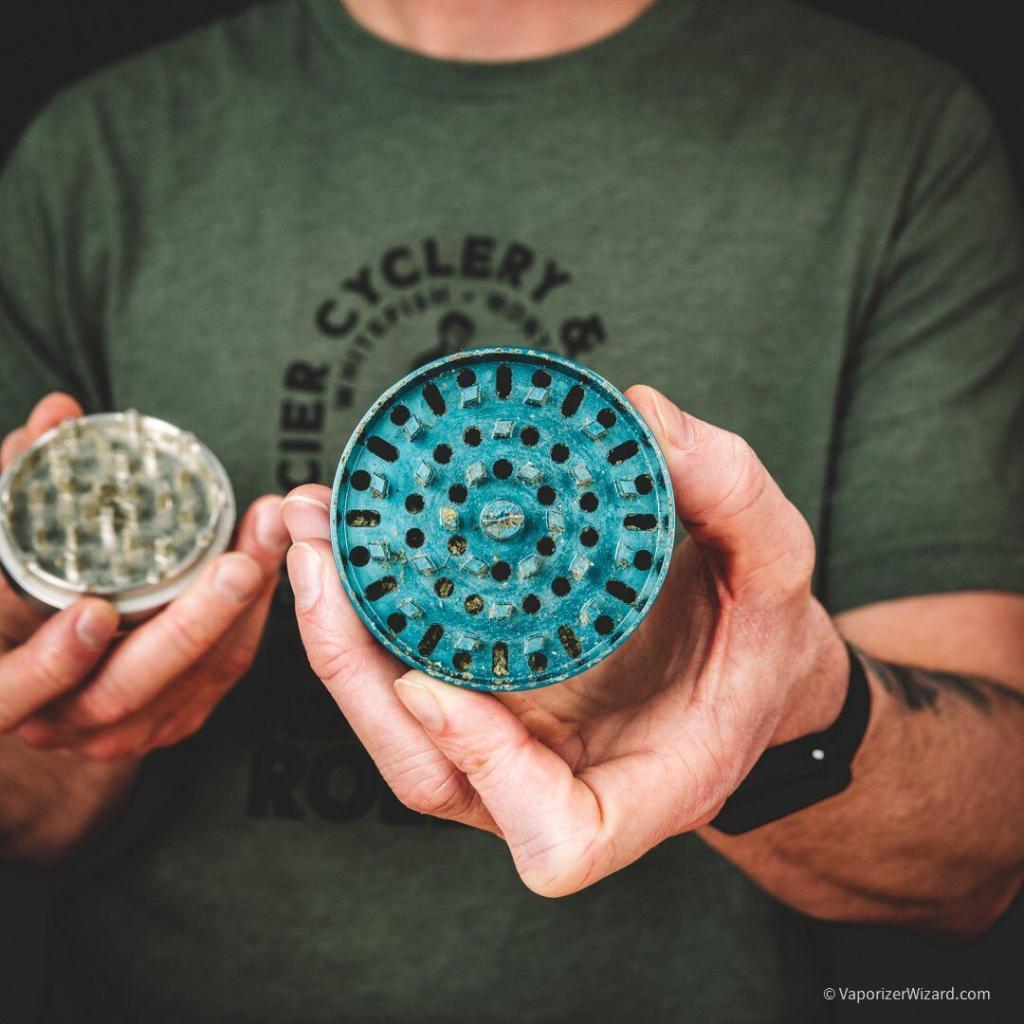 I've also owned it for over a year now and cleaned it once. Not because it needed it but because I was showing how to clean it for this brilliant cut grinder review.
It shreds through anything with ease and will never let you down, even if it's dirty.
What I Don't Like
Price. The BCG is expensive. But, like with any good, quality made product, you get what you pay for. The BCG will be the last grinder you will ever need or want to buy.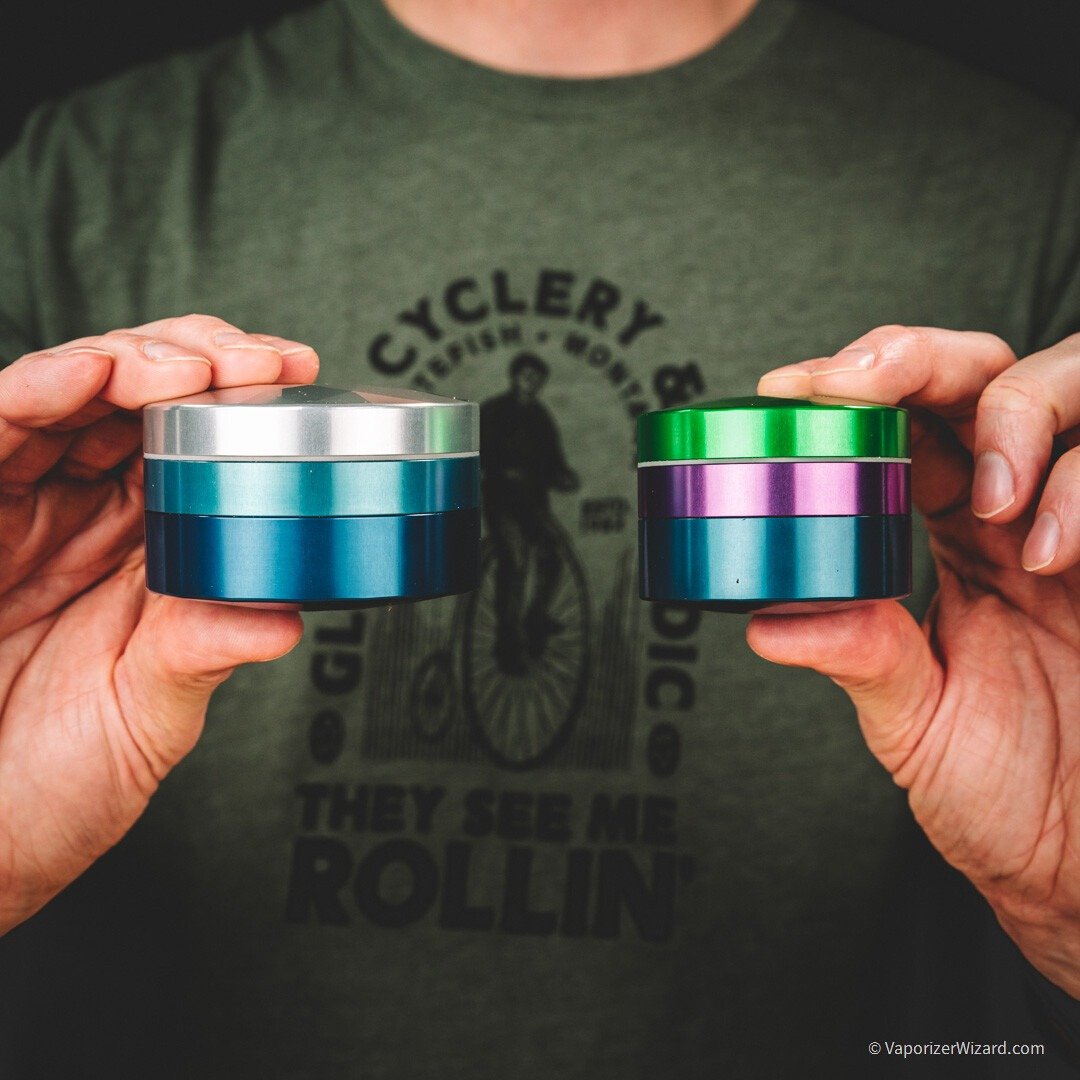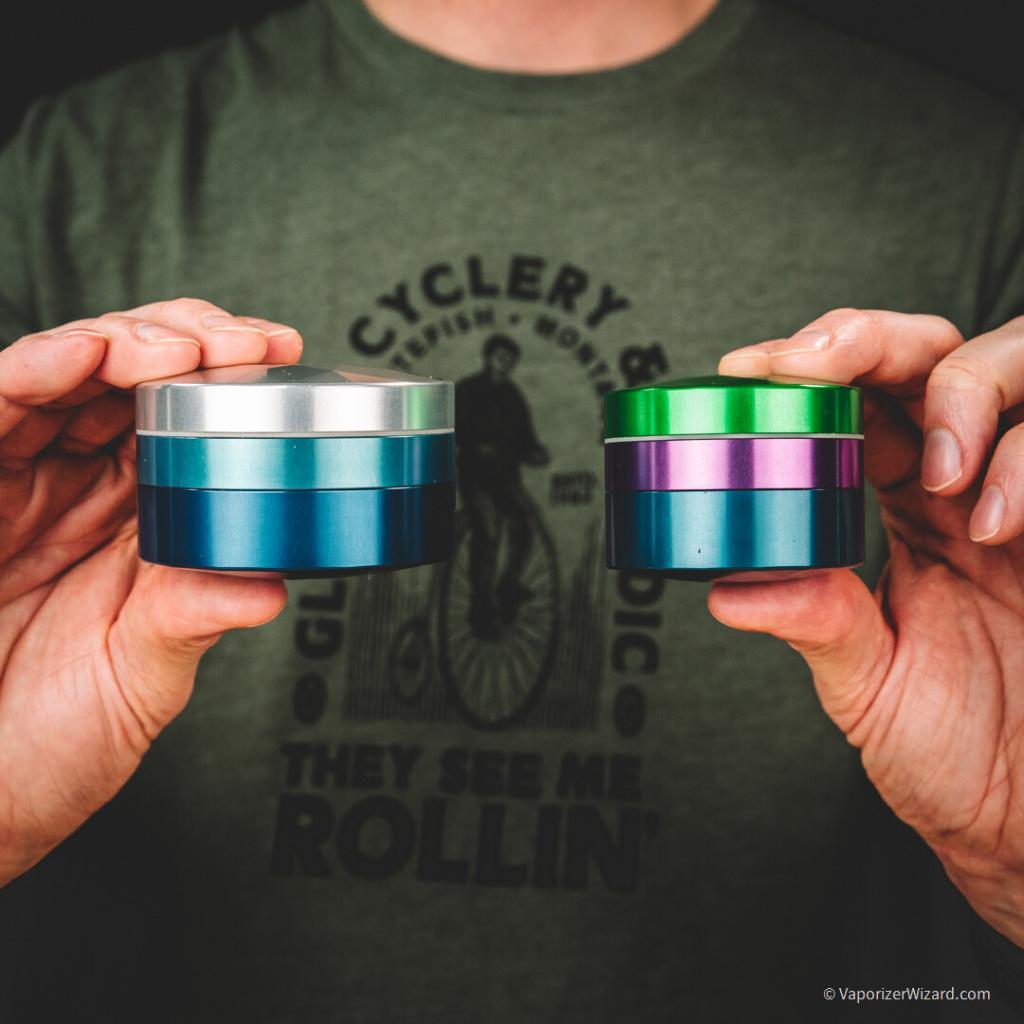 My other complaint with the BCG was the size. It's a smidgen too small for the amount of herbs I vape. But like I mentioned above, they now have the Large BCG, which is definitely big enough.
Standard Brilliant Cut Grinder
Diameter: 2.2 inches
Height: 1.71 inches
Weight: 5.35 ounces
Large Brilliant Cut Grinder
Diameter: 2.7 inches
Height: 1.75 inches
Weight: 8.1 ounces
The Last Grinder You'll Ever Buy
I started out using a Space Case almost ten years ago. I picked up a Santa Cruz Shredder about six years ago, and now, all I use is the Brilliant Cut Grinder. Not that the others are bad, but the threadless/magnet design is just a better system for me, and I think you will also enjoy it.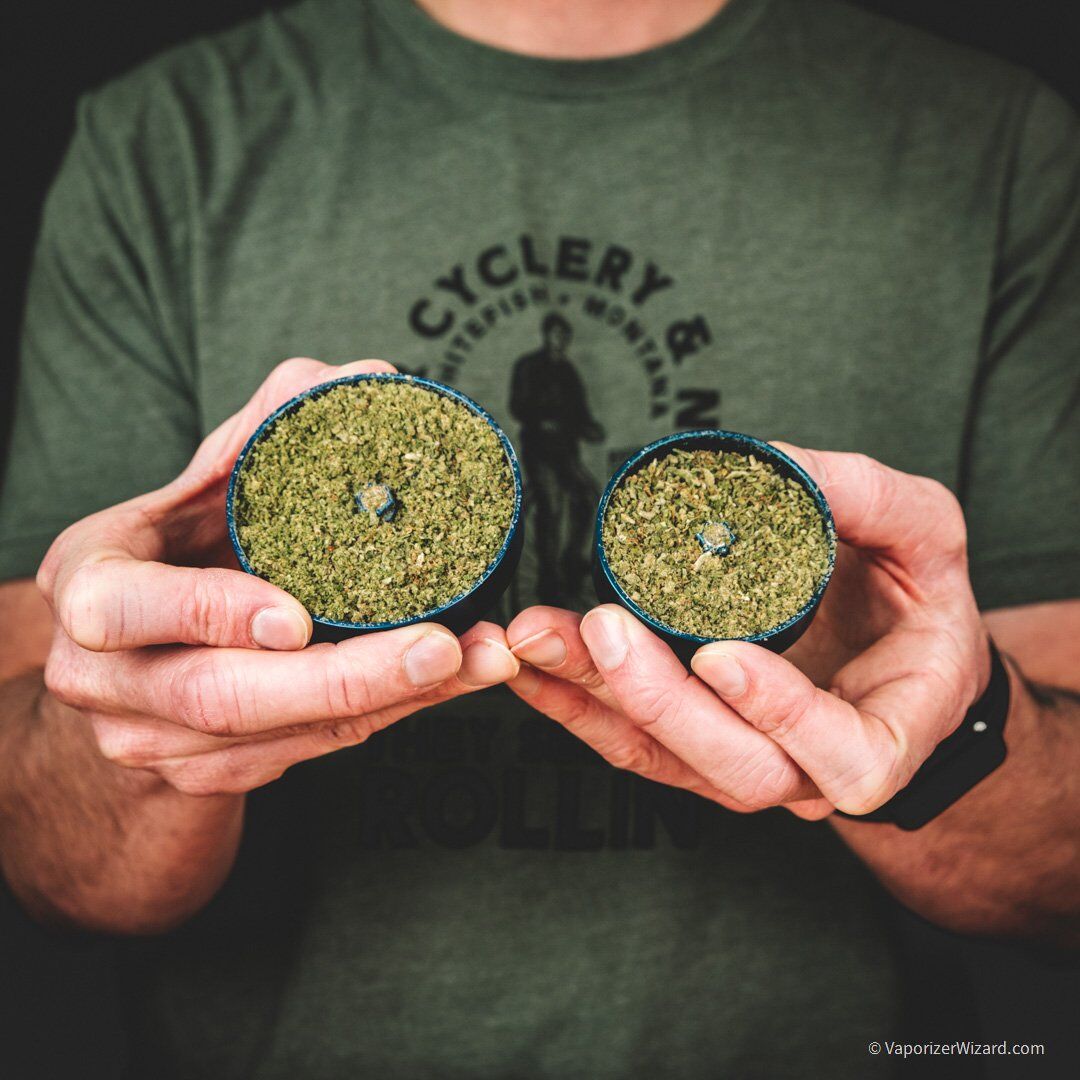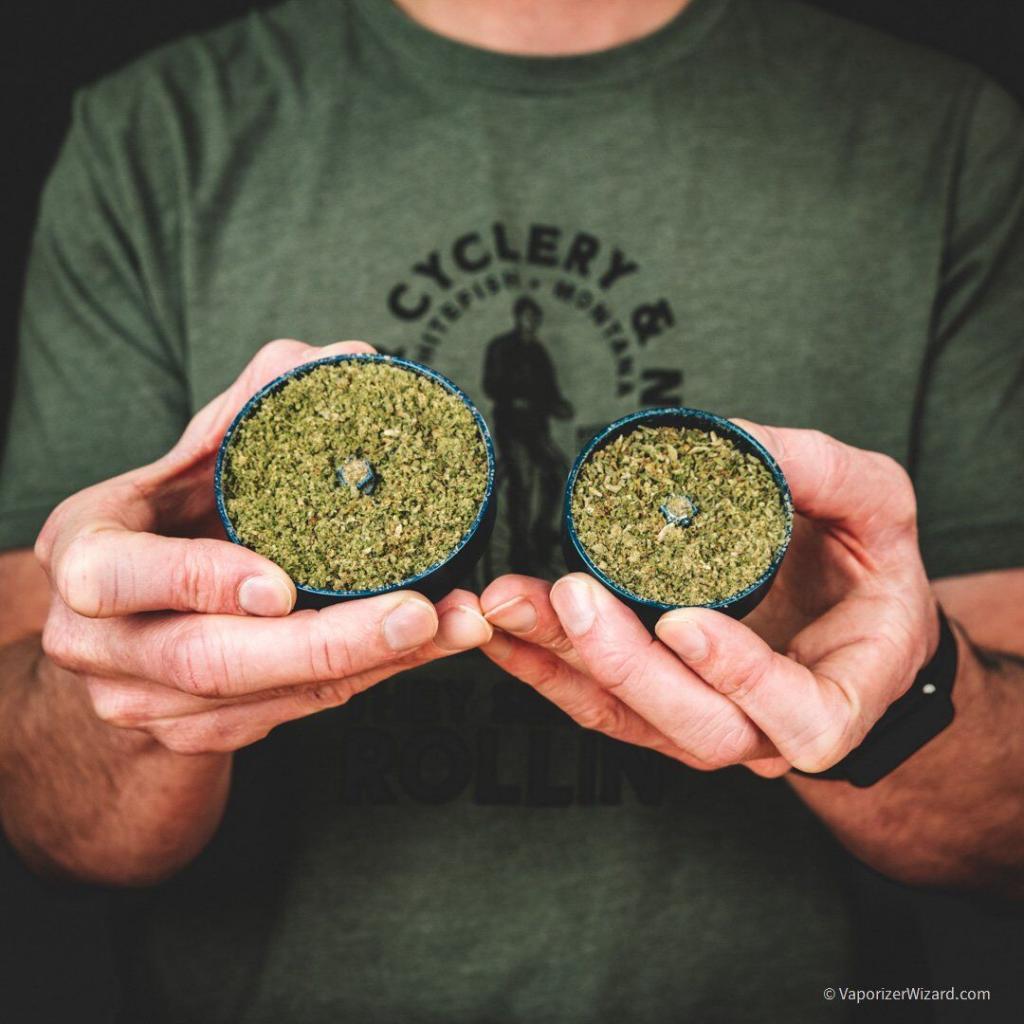 The Standard Brilliant Cut Grinder with a Medium Grind Plate retails for $75. This is the kit I recommend to everyone unless you want to get the entire set, which includes all the grind plates (fine, medium, coarse) for $125.
They also have the Large BCG now. The Large BCG with the Medium Grind Plate retails for $100, and you can pick up the full kit (all grind plates) for $160.
The Standard Brilliant Cut Grinder holds about 3.6 grams of dry herbs. The LARGE BCG will hold 5.85 grams.
BCG Review Wrap-Up
I really like my Brilliant Cut Grinder. I try to be more of a critic these days, having so many products to review, but it was hard to find things I didn't like about the BCG.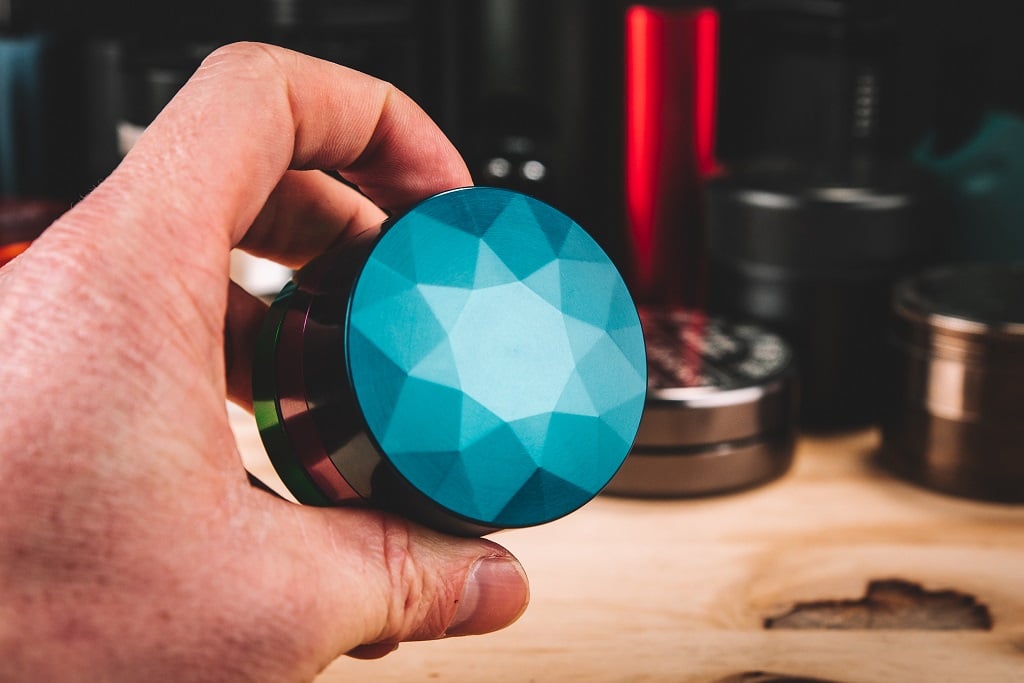 Again, price is really the only thing I can complain about, and also, this is a niche where I feel like you get what you pay for. The BCG combines an excellent design with high-quality, food-grade materials.
I've rated the BCG the #1 best dry herb grinder for vaporizers two years in a row, and I don't see it getting knocked off anytime soon. It's hard to make something so simple and well-crafted better.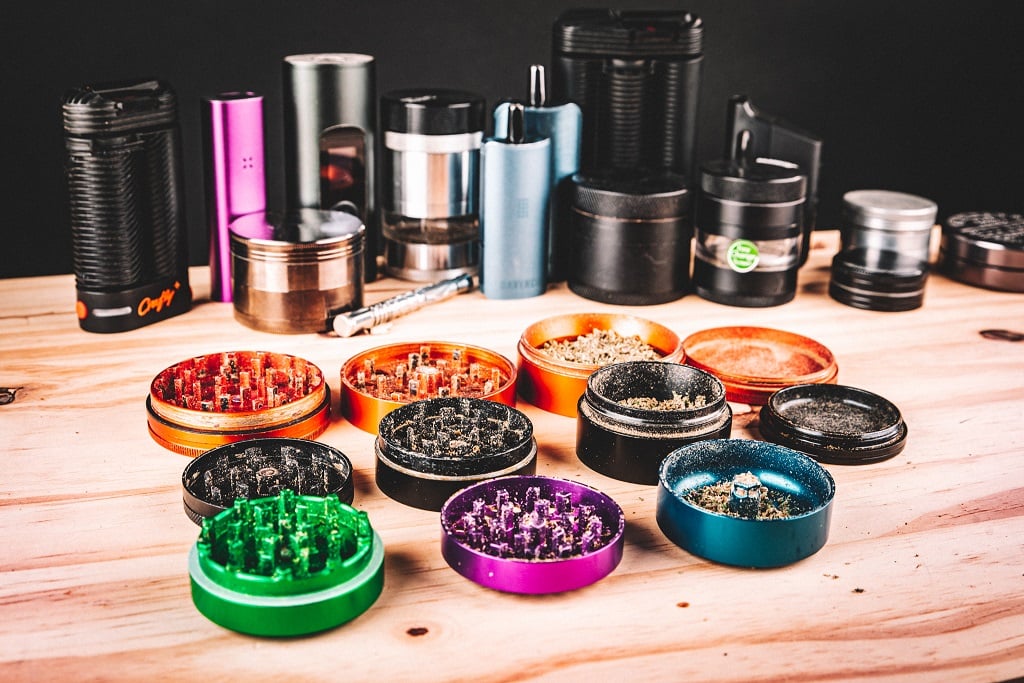 You can click here to check out the Grinders for Life store and view all the options they offer. If you still aren't sure which one to get, get the Standard or Large BCG with a Medium Grind Plate. It's the perfect kit for everything, vaporizers and all.
Thank you for taking the time to read my Brilliant Cut Grinder review, and let me know if you have any questions by leaving a comment below or hit me up on my contact page. You can also find me on Instagram (@vaporizerwizard) if you want to reach out there.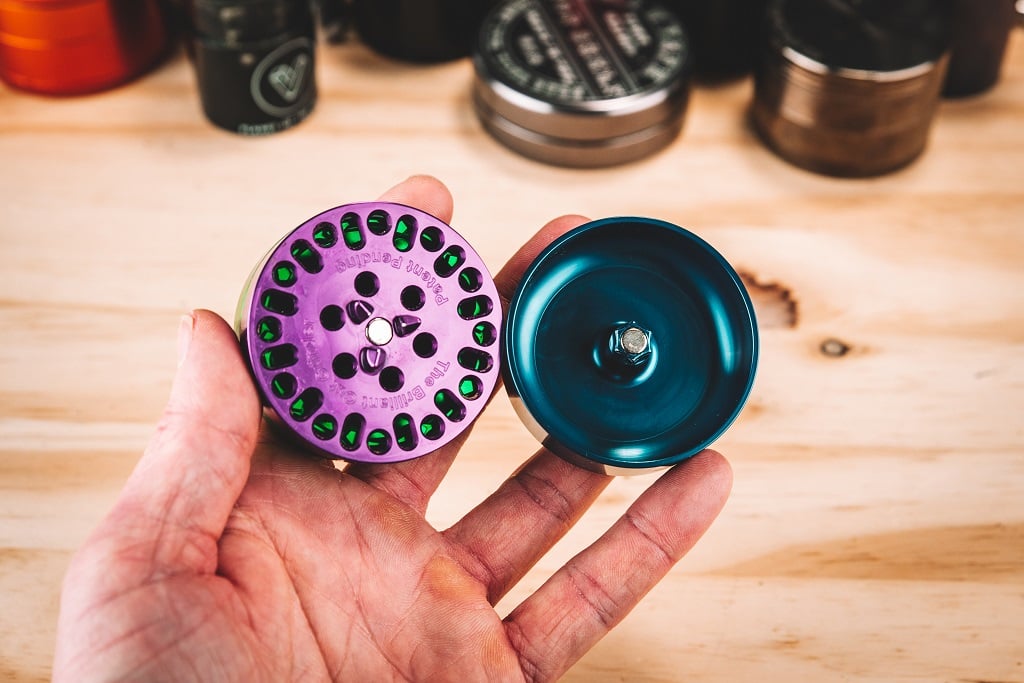 Resources:
Neodymium Magnet (Wiki)
Brilliant / Diamond Cut (Wiki)
Brilliant Cut Grinder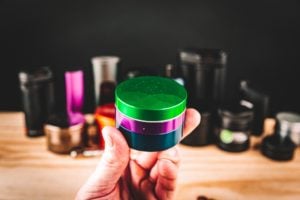 The Brilliant Cut Grinder is a three-piece, threadless, cannabis grinder made by Grinders For Life.
Product Brand: Grinders For Life