Hi there, I'm Buzz Danklin.
The Wizard at VaporizerWizard.com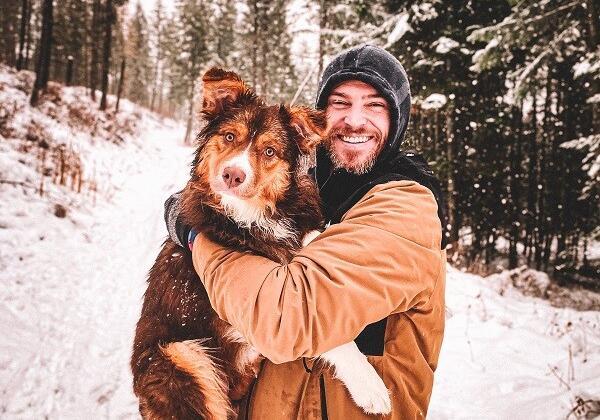 I'm a cannabis product (mostly dry herb vaporizers) reviewer living in the beautiful state of Montana with my dog Zoey. I'm a USMC Veteran, Montana Medical Cardholder, and an avid vaporist. I love the outdoors and my favorite hobbies are hiking, skiing, and mountain biking.
Over the last decade, I've bought or used countless desktop and portable vaporizers for dry herbs and concentrates. My goal is to provide you with honest, in-depth, high-quality vaporizer reviews, vaporizer comparisons, buying guides, vaporizer news, cleaning tutorials, and more.
To get started, check out my buying guide for the best dry herb vaporizer or scroll down to see my latest reviews, recent blog posts, and more. Feel free to hit me up via social media or via my contact page with any questions.
Vaporizer Buying Guides
Top Portable Vaporizer Reviews
Top Desktop Vaporizer Reviews
Top Dab Rig Reviews
Top Vaporizer Comparisons
Top Blog Posts
THE BEST VAPORIZER
Finding the best vaporizer can be a daunting task. There are many different portable and desktop units to choose from. I've found that not every person is going to want the same vaporizer. Above is a list of portable and desktop vaporizers with a few options in each to help get you started.
Check out the "Guides" category in the navigation menu if you're looking for options like the best cheap vape or the best overall vape.
Before I release any vaporizer reviews, I spend at least a month testing out the vaporizer. The main things I'm looking for while testing out a new vaporizer would be vapor quality, ease and convenience of use, unit build quality, durability/reliability, cleaning/maintenance, efficiency, and price. I continue to update my reviews over time if I feel the unit has continued to perform up to my expectations or if the unit has had problems.
If any of the units have any problems, I will update the review with how well I thought the situation was handled and how the company did with customer support. Every person expects the vaporizer they buy to be a quality product but problems may arise when dealing with small electronics and extreme heat (400+ degrees). I always test out the vaporizers for more than just an initial box opening. I like to heavily test out the vaporizers before reviewing, and continue using the vapes beyond the review.
Authorized Vaporizer Retailers
Another topic I would like to talk about is the importance of buying your vaporizers through an authorized retailer. Vaporizers are gaining a lot of popularity with legalization spreading across the country. With that said, counterfeit models are being made for many of the popular vaporizers.
I strongly recommend buying your vaporizer from an authorized retailer OR straight from the manufacturer.
This way, you know it's a quality product direct from the manufacturer and it comes with a warranty. Whether you're spending $119 or $539, it's nice to have peace of mind knowing your device is covered. Most of the units I recommend on this site will come with at least a 3-year warranty.
You can check out the reviews to get the specifics on the warranty information for each vaporizer. It's also important to know that these recommendations are based on my personal experiences with these vaporizers. Others may have different opinions but no one has influenced my recommendations. I stand by my recommendations 110% because I personally have tested each and every aspect before I complete my vaporizer reviews.