The Crystal is a wax, oil, concentrate vape pen made by Kandy Pens. I'm digging this vape pen so far. The Crystal vaporizer uses a quartz glass atomizer that sits above the coils. This means cleaner flavor and clean up is a breeze.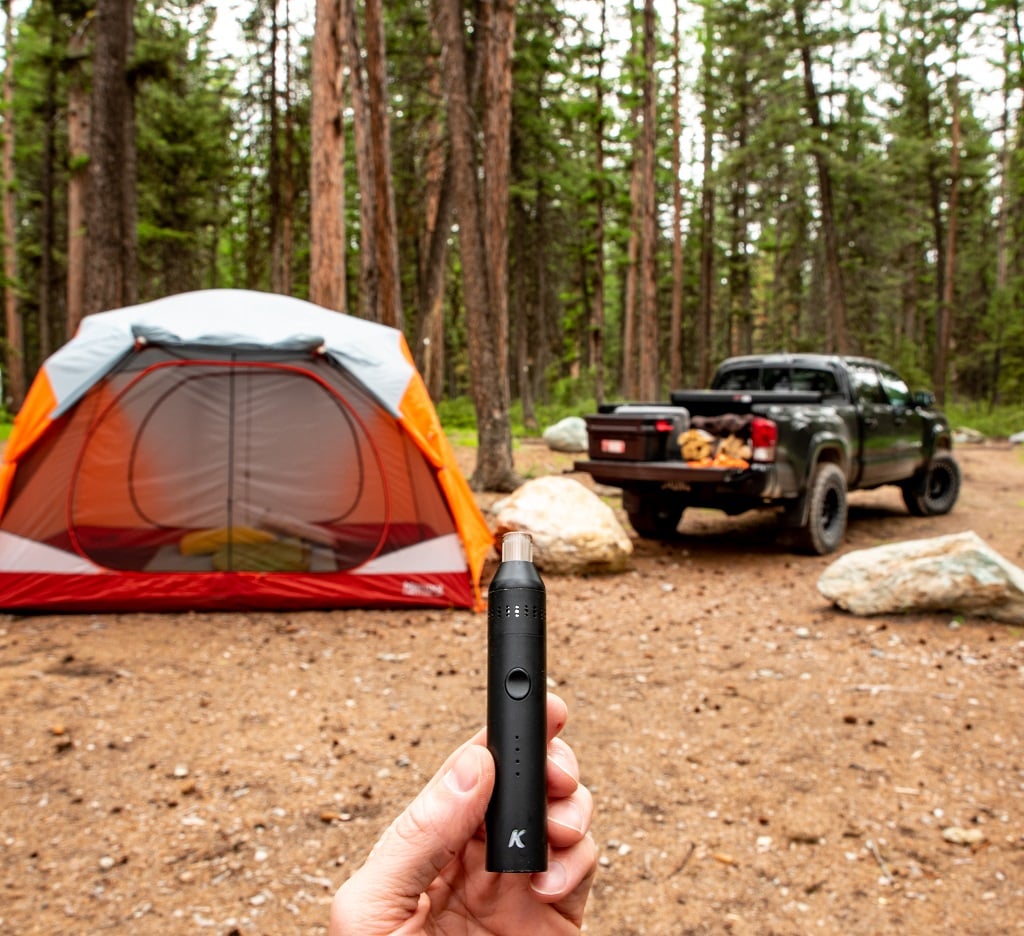 You also get four different voltage levels and two glass mouthpieces. The Crystal also uses 510 threading, which means you can use it with other oil cartridges.
It seems to be more of a session-style vape pen and even includes a sesh mode that will stay on for ten seconds. The one thing it doesn't do is give you massive lung-busting rips like a desktop rig such as the Ditanium. Not everyone wants that. Sometimes it's nice to session some tasty rosin.
The Crystal vape pen retails for $134.97, but I have a Kandypens Crystal coupon code for 30% OFF (VAPEWIZ30) which brings it to $95. At that price, this is one of the best vape pens I have tried so far. It's easy to use, clean up is a breeze, and it's super efficient. It also comes with a lifetime warranty on the battery.
Pick one up here or continue below to read more of my Kandypens Crystal vape pen review.
Size, Portability, and Build Quality
Size and Portability – The Crystal vaporizer pen is small and lightweight. It weighs roughly 76 grams, which is a good weight. Not too light that you'll drop it passing it around and not too heavy that it weighs down your pockets. You can also completely palm this wax pen for discreetness if you don't want people seeing what you're doing.
Build Quality – So far so good with the Crystal wax pen. The outer shell is pretty durable. Everything fits together and the buttons work without any weird issues. The LEDs are bright and visible. I haven't had any hard drops or big falls so I'll be sure to update this review if things change.
Make sure to take a q-tip with some ISO to the chamber, threads, and mouthpiece before using the device. It also doesn't hurt to do a couple of max temp burn offs before throwing in some concentrates.
What's Included with the Crystal Vape Pen
Included in the Box
Crystal Wax/Vape Pen
Two (2) glass mouthpieces
Dab Tool
Micro USB charging cable
Instruction Manual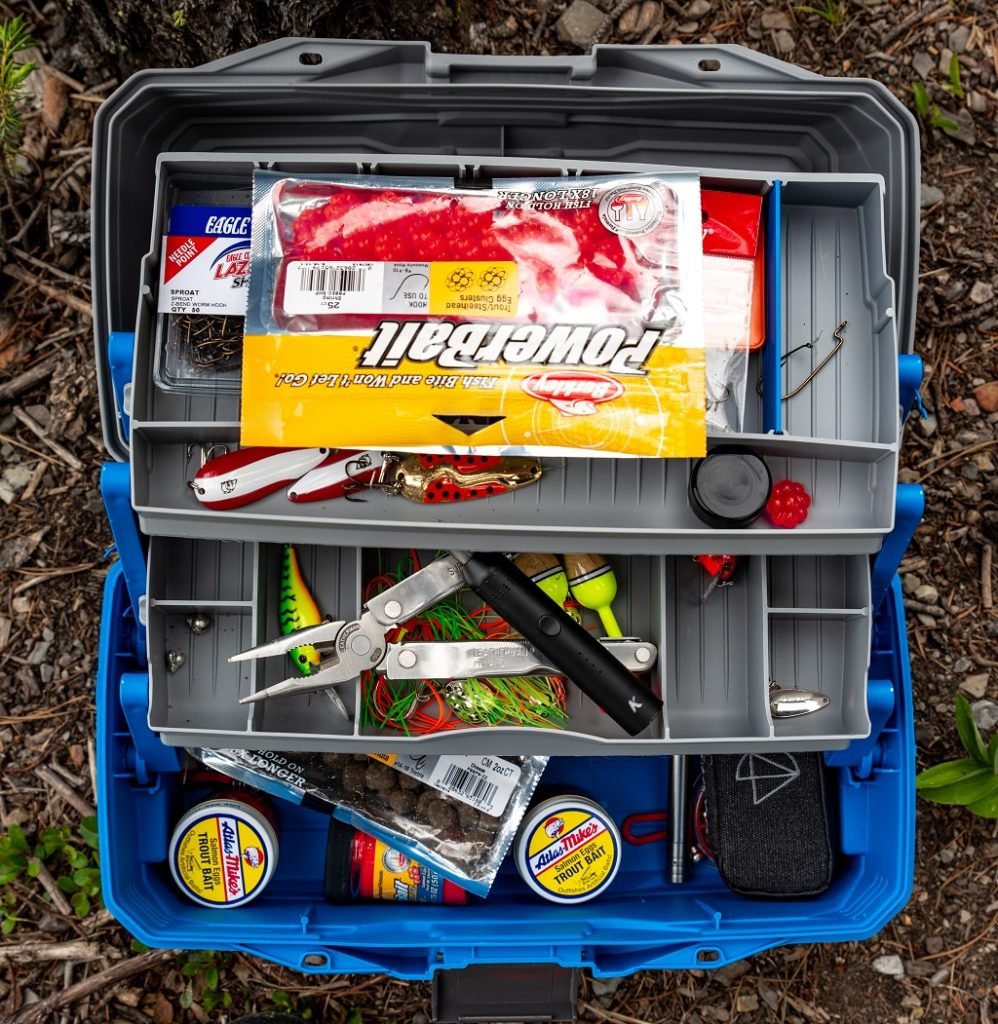 You get everything you need to vape concentrates with the Crystal in the box. My go-to set up with the Crystal has been a whip and glass globe bubbler from Sneaky Pete Vaporizers. It comes with a whip that fits over the Crystal mouthpiece and the WPA for the other end of the whip. I can get MASSIVE rips off this globe, and I recommend picking it up if you don't already have some glass at home.
KandyPens Crystal Heating and Temp Options
Heating and Temp Info – The Kandy Pens Crystal features four different voltage options as well as a session mode.
The voltage options for the Crystal are 2.6V (yellow), 3.0V (green), 3.6V (red), and, 4.2V (blue). Start a session mode by holding down the power button for two seconds. The atomizer will stay on for about 10 seconds. This is a good amount of time for a couple of sips or a long rip.
Make sure to continue to draw after the timer has kicked off the heater. The residual heat will still put out clouds, and you can always press the button again to start the session over.
How to Use the Kandypens Crystal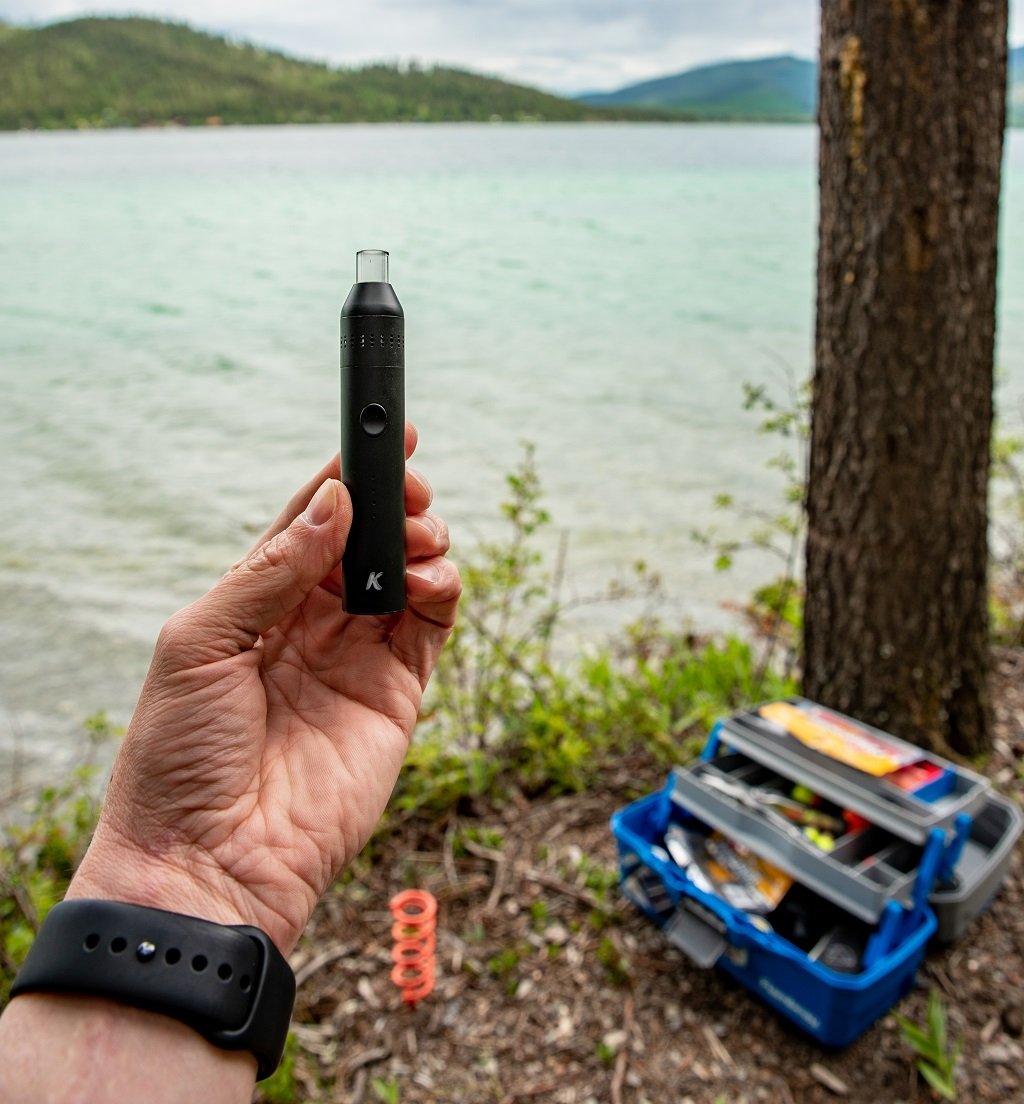 How to Use – The Crystal Vape Pen is pretty easy to use. Press the power button five times in a row to turn the device on. Press the power button three times to cycle through power levels mentioned above. Press the power button 2 times to enable sesh mode. Sesh mode leaves the device on for about 8-10 seconds without having to hold down the button.
Don't overfill the chamber. A little dab will do you. This is a session style wax pen. Less than .1 grams seems to be the best for cleaning/maintenance.
Crystal Wax Pen Battery Information
Battery Info – The Crystal vaporizer uses a non-replaceable rechargeable 900mAh battery.
Battery Life – I've been averaging a solid 90 minutes of use with this vaporizer before having to charge. The Crystal also features pass-through charging so if it does die on you; you can charge it and use it at the same time. Bring an external charger with you if you'll be out for a long hike or an all-day festival type event.
You can check the battery life on the Crystal when you draw/take a hit. It will show four lights for a full battery, 3 for 75%, 2 for 50%, and 1 for 25%.
Charging Times – Average charge time from a dead battery has been around 60 minutes. It also features pass-through charging.
Kandy Pens Crystal Vape Pen Review Summary
The Kandypens Crystal vape pen is a great vaporizer for someone wanting to be more efficient with their concentrates. Throw in a small amount and session with it.
I have enjoyed using it at home on 3.6v through a bubbler. I get 3-4 good rips and a few more light ones after that. Perfect for a quick session with 1-4 people. Not the best for someone wanting lung busting rips but can still put out some decent clouds.
If you wanted something more stationary to use at home with concentrates, I would check out the Ditanium.
You can click here to pick one up and don't forget to use my 30% OFF coupon (VAPEWIZ30) to drop the price to $95. Be sure to hit me up on instagram with some pics if you decide to get one! (@vaporizerwizard)
Thanks for checking out my KandyPens Crystal Vape Pen Review. Let me know if you have any questions down below in the comments!