The best vape pen for 2023 can include a wide range of products depending on what type of vape pen you are looking for. As more states continue to legalize recreationally, vape pens continue to grow in popularity. They are easy to use and easy to medicate with quickly, and the concealment factor is a huge benefit. I use dry herb vaporizers 90% of the time but there's no denying how convenient vape pens are in certain situations.
The most popular form of vape pen is the weed vape pen. They usually come in a .5g or 1. distillate cartridge and connect to a 510 threaded-style battery. The second most popular would be the wax/dab pen which allows you to drop a small amount of concentrates into a heated chamber.
In this best vape pen article, we'll go over the different types of vape pens including weed vape pens, 510 threaded batteries for vape cartridges, dry herb vape pens for flower, and the best dab pens for wax and concentrates. This article will be exclusively for cannabis/flower and THC/OIL style vape pens.
Check out my list of the best vape pens in 2023 below and hit me up in the comments with any questions. I also included my favorite dab rig in this list for anyone looking to upgrade from their wax pen.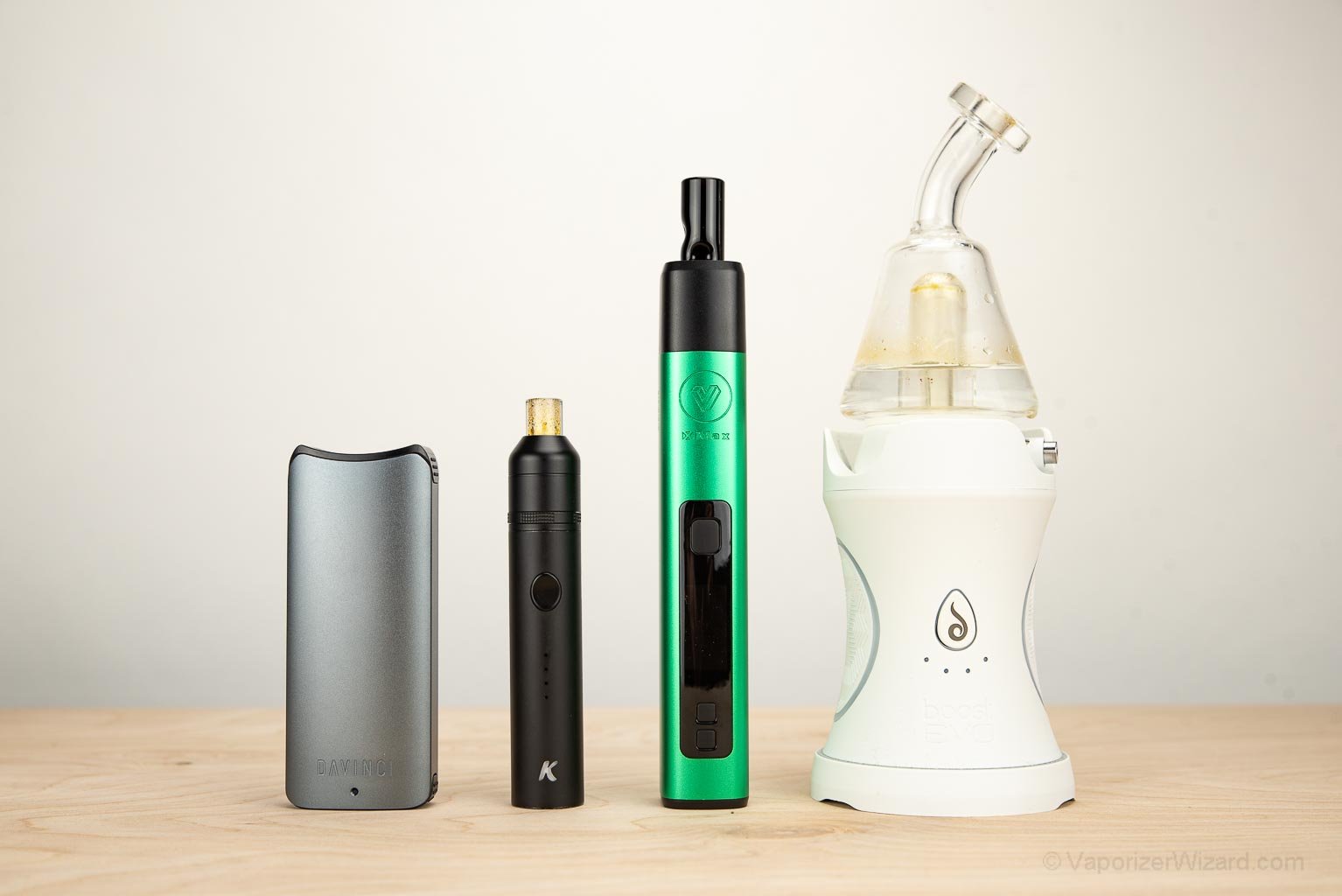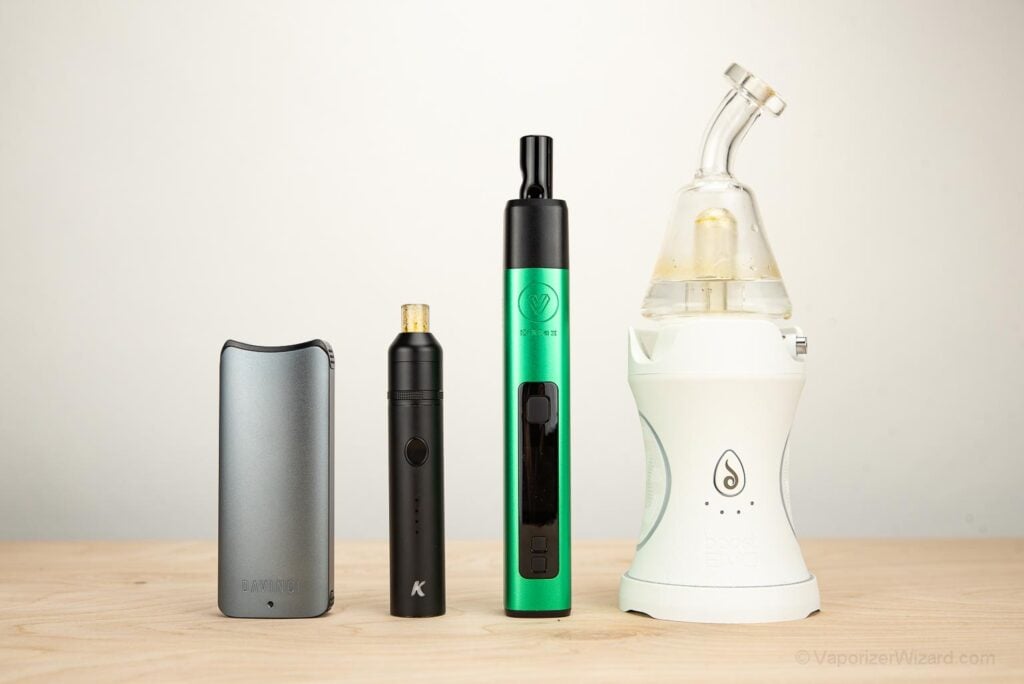 Best Vape Pens 2023
Directions: Click the vape pen below to jump to a brief summary, links to my full reviews, coupon codes, and multiple buying options if available. Click the price to go directly to my preferred authorized retailer. Prices marked with an asterisk (*) require a coupon code for pricing. I also have buying guides for the best portable vaporizers and the best desktop vaporizers if you are interested in some more options in the flower department.
Davinci Artiq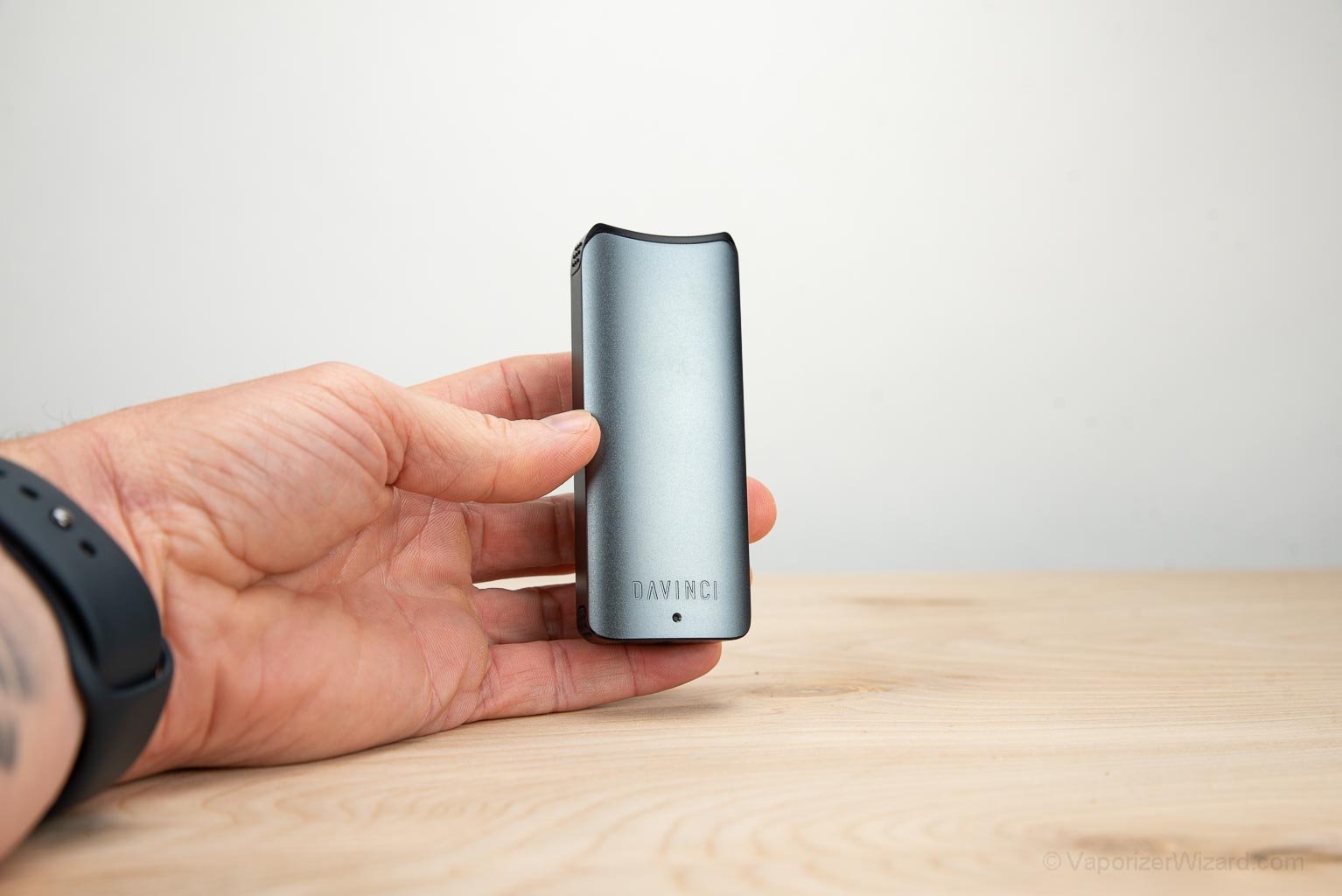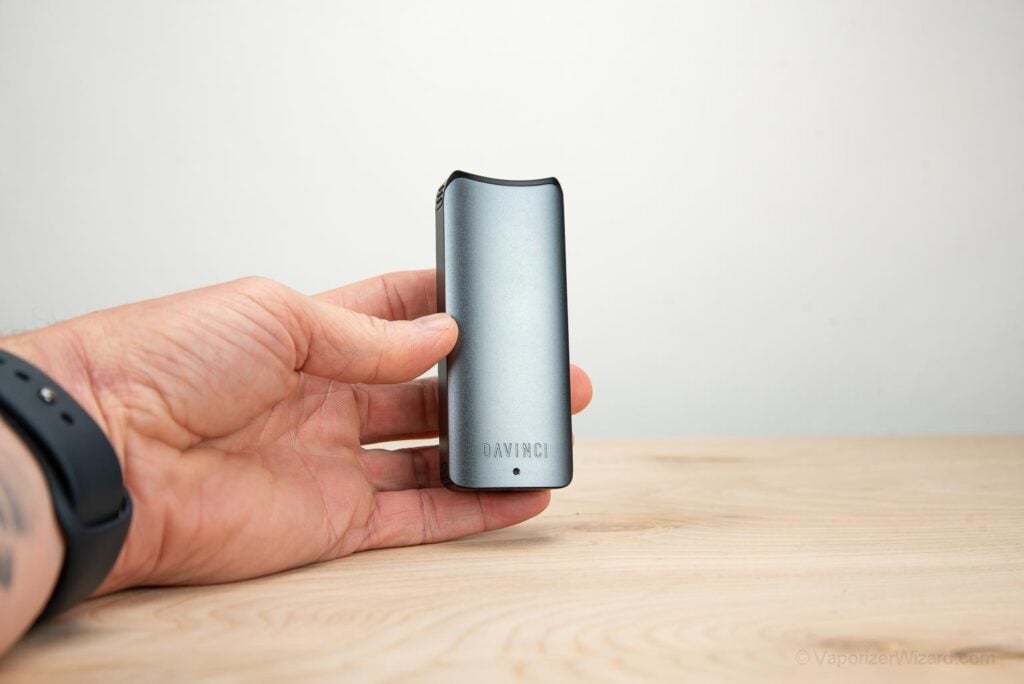 Davinci Artiq (Best 510 Battery) – The best vape pen in 2023 for threaded 510 cartridges is the Davinci Artiq. The Davinci Artiq is a 510 threaded battery that completely encapsulates the cartridge providing protection and concealment.
The Davinci Artiq comes loading with features including USB-C Charging, a long-lasting battery, 3 different heat modes, and a carb to clear out the chamber after a couple of draws.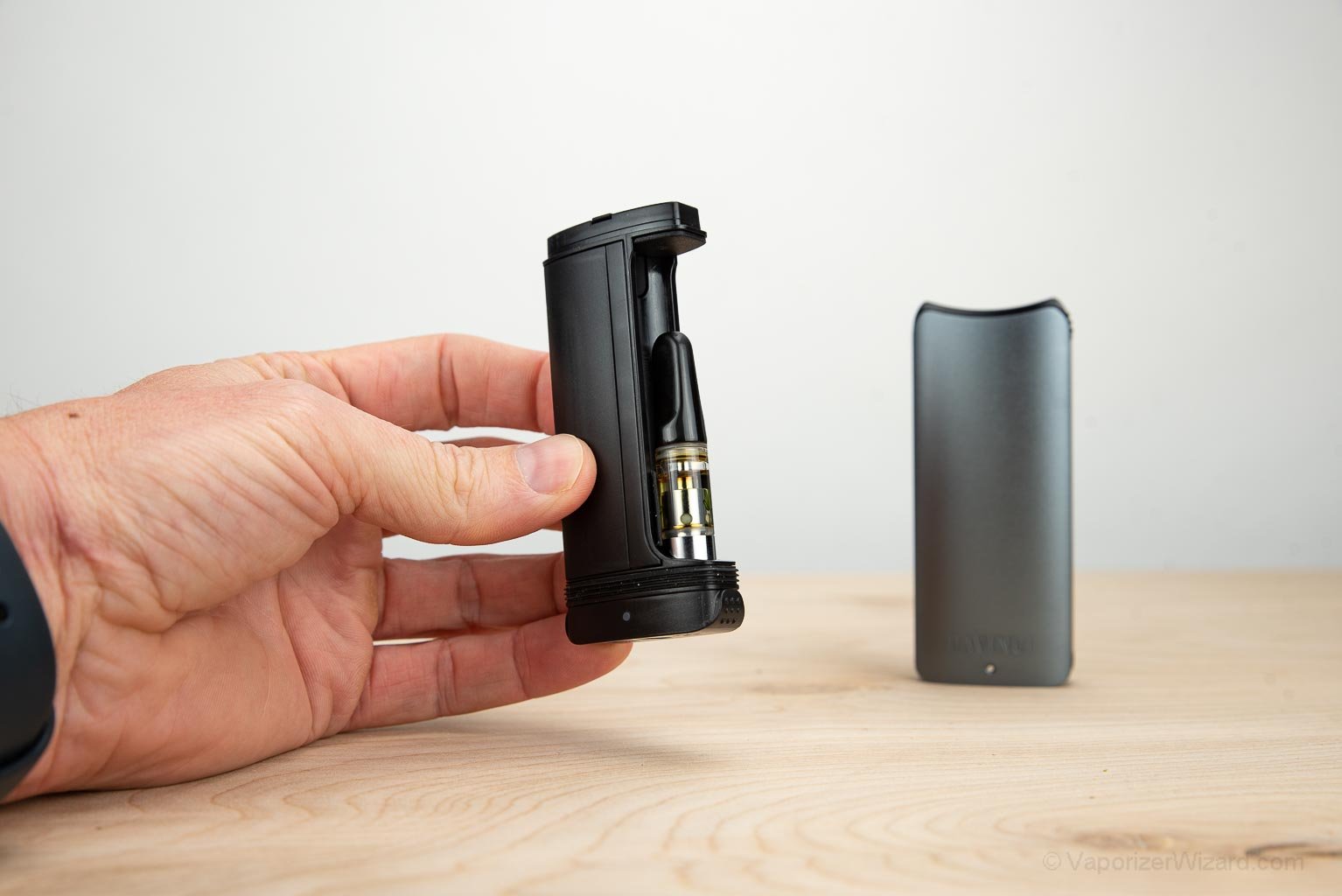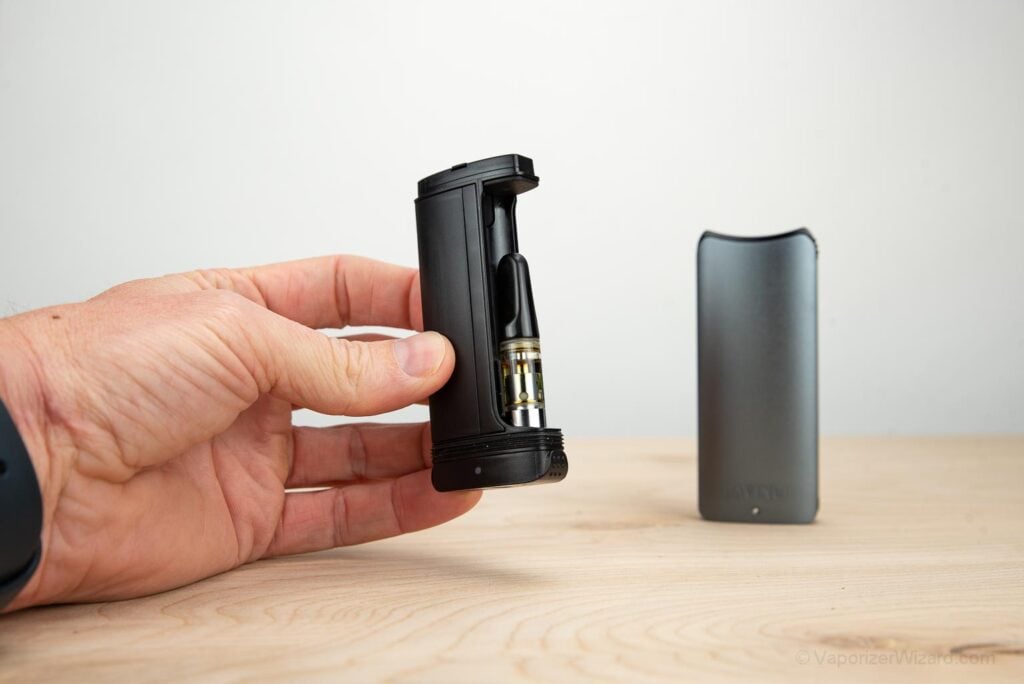 My favorite feature of the Davinci Artiq is the portability and concealment factor. You can easily pocket the Davinci Artiq for use on the go and no one can see the cartridge within the device.
The Davinci Artiq retails for $59.99 and you can click here to pick it up directly from Davinci Vaporizer. The Artiq doesn't come with a cart. You'll need to pick one up from your local dispensary. The Davinci Artiq is compatible with most 510 threaded .5 and 1-gram cartridges.
KandyPens Crystal 2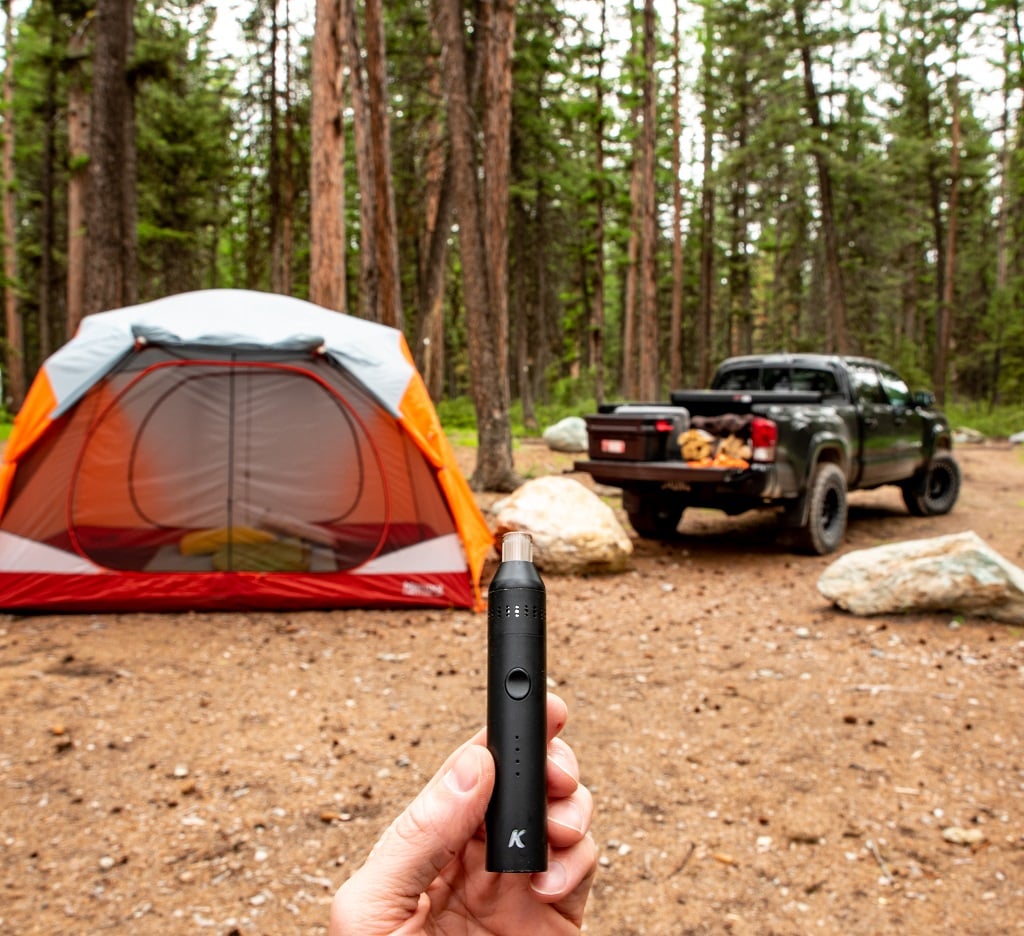 Kandypens Krystal 2 (Best Wax/Dab Pen) – The best vape pen for wax and dabs is the KandyPens Crystal 2. I was a big fan of the original Crystal and took it out on many adventures. The new Crystal 2 introduces USB-C charging, an upgraded battery, variable voltage levels, and a lifetime warranty.
The Kandypens Crystal 2 features a Quartz Crystal Glass Atomizer (hence the name Crystal 2), an adjustable airflow dial, and a 2-click 10-second sesh mode feature.
The reason I like the Kandypens Crystal is because it's pocket-friendly, easy to clean/maintain, and features excellent battery life for long day adventures. It also features pass-through charging which means you can use the device while it's plugged in.
Overall if you're looking for a vape pen for wax and dabs, the Kandypens Crystal 2 features everything you need to get started and you can't go wrong with a lifetime warranty.
The KandyPens Crystal 2 retails for $125 but you can click here to pick it up directly from KandyPens for $88 with coupon code VAPEWIZ30. (Saves you 30% on all KandyPen products)
XMAX V3 Pro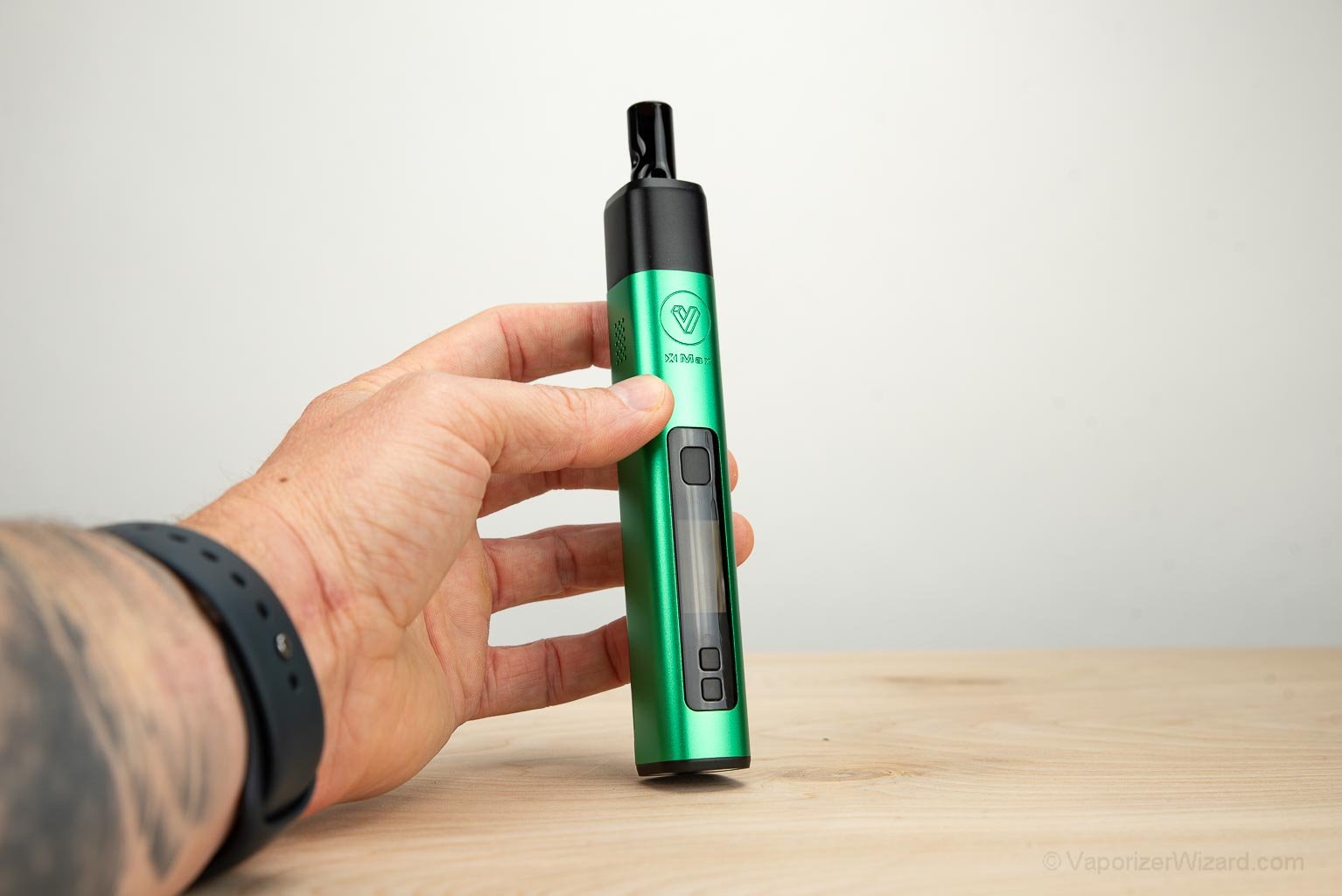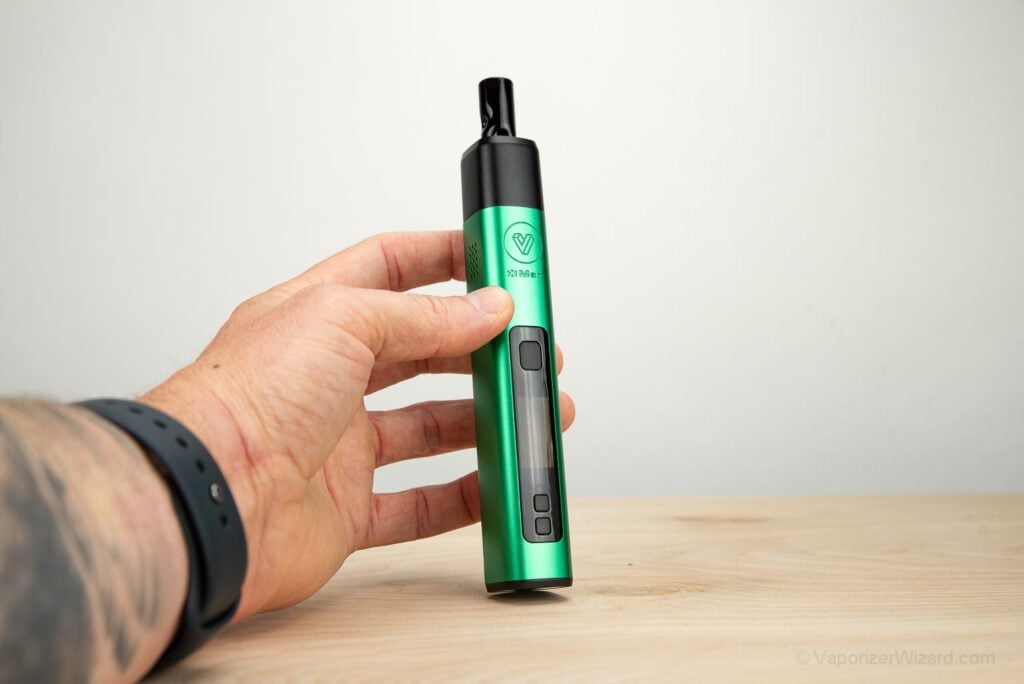 XMAX V3 Pro (Best Dry Herb Vape Pen) – While dry herb vaporizers aren't necessarily "vape pens" because they don't vape oil or concentrates, there are good options for pocket-friendly dry herb vaporizers on the market. Dry herb vape pens mainly vape flower (actual nugs) but you can throw in a crumble or two of wax/concentrates on top of the flower.
While there are a few different options for this category, the best dry herb vape pen I can recommend is the XMAX POTV V3 Pro.
The XMAX V3 Pro is a slim-style dry herb vaporizer featuring a full temp spectrum (212F – 428F) and can vape both dry herbs and wax via the included dosing capsules.
Dry herb vaporizers work by heating the flower within the device to a certain temperature which then releases the compounds within the plant. There's no combustion which means dry herb vaporizers are healthier, smell less, get you higher, and use less weed. You can also save the extracted weed from a vaporizer for later use in edibles. It's known as already vaped bud or AVB. Check out my list of the Best Dry Herb Vaporizers for more info.
The reason I like the XMAX V3 Pro is because its slim design allows it to easily fit in my pocket, it heats up fast for quick sessions and the replaceable battery systems means you can pick up a couple of extra 18650s and never run out of battery life.
The XMAX POTV V3 Pro retails for $109 and you can click here to pick it up directly from POTV. Check out my XMAX V3 Pro review for more info, comparisons, and pictures.
Dr. Dabber Boost EVO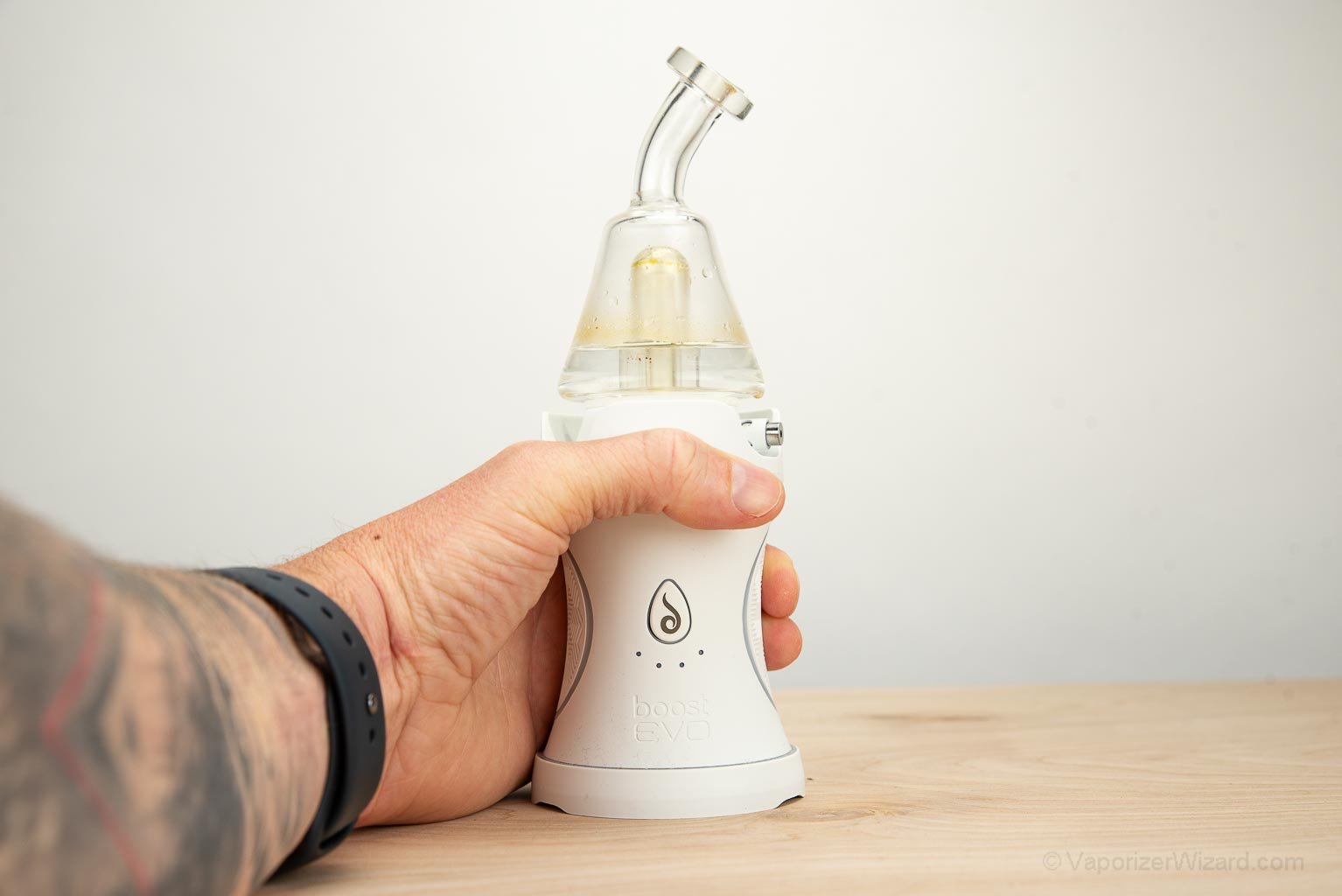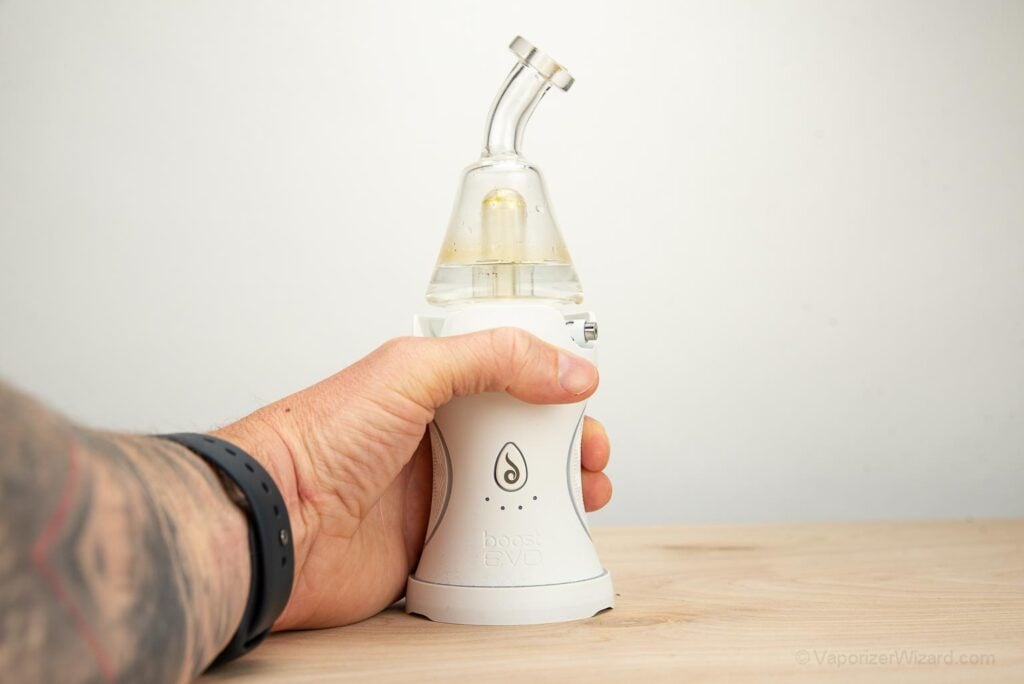 Dr. Dabber Boost EVO (Best Dab Rig) – The Dr. Dabber Boost EVO has been one of my most used portable electric dab rigs. The reason for that is simple, it's easy to clean and maintain.
One of the biggest issues with portable e-rigs is that the atomizers tend to get pretty dirty after a few sessions and can be a complete chore to clean.
The Dr. Dabber BOOST EVO is like no other portable dab rig. The atomizer is at the top of the unit with no vapor path other than the glass bubbler. So the only thing you need to clean is the magnetic quartz atomizer and the bubbler on top of the unit. There's no crazy vapor path to try and squeeze a Q-tip into and the quartz atomizers clean up super easy with a little bit of heat and isopropyl alcohol.
The Dr. Dabber Boost EVO features an 11-second heat-up time, six different temp settings ranging from 500F – 750F, USB-C Charging, and one of the only dab rigs that are actually portable. I've been averaging about 15-20 sessions on a fully charged battery
The BOOST Evo retails for $299 and you can click here to pick it up directly from Dr. Dabber. Check out my full Dr. Dabber Boost EVO review for all the details, a Dr. Dabber SWITCH comparison, and tons of pictures.
---
Overall the best vape pen in 2023 can cover a wide range of products and I hope this article helped you find the best vape pen for you. Hit me up in the comments with any questions and thank you for taking the time to read my list of the best vape pens.