New dry herb portable vaporizers seem to hit the market almost daily in 2020 and while this can be exciting, it can also be overwhelming trying to find the best portable vaporizer having so many options and price points to choose from.
---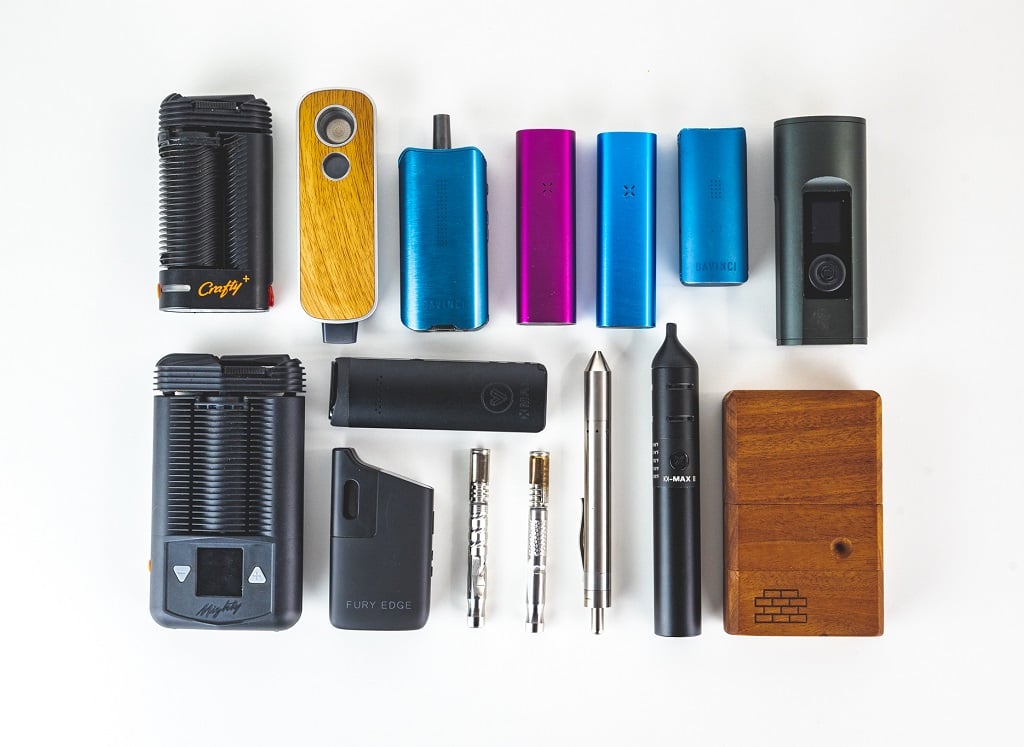 ---
Welcome to VaporizerWizard.com, my name is Buzz Danklin and I put together this list to help you find the best portable vaporizers in 2020. I have personally tested each and every vaporizer listed below and put them into categories like best overall, best vapor quality, etc…
Each of the best vaporizer categories below will be continually updated to reflect the top-rated portable and handheld vaporizers currently on the market in 2020 as well as portable vapes released prior to 2020.
I also have a complete list for the best desktop vaporizers of 2020 if you wanted something more stationary for home-use.
Directions: Click on a category below to learn more about the vaporizer and click the buy link for my recommended authorized retailer.
---
---
Best Overall Portable
Based on: Best Vapor Quality, Easiest To Use, & Most Reliable.
---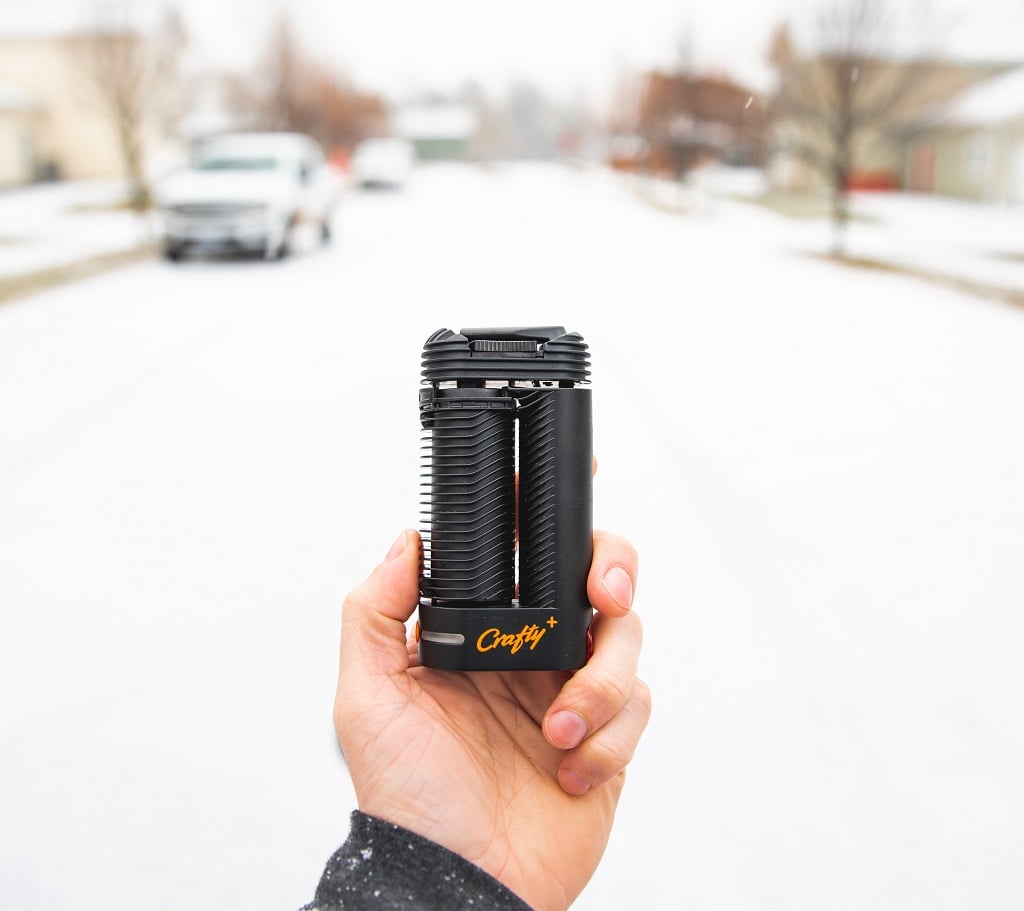 ---
The Crafty Plus vaporizer is the newest addition to the Storz and Bickel dry herb vaporizer product line and an upgraded version of the original Crafty. If I had to choose one vaporizer out of all I have tested, it would more than likely be the Crafty or Mighty. These vaporizers are reliable, consistent and always produce great tasting vapor.
If you're looking for the one quiver do it all type of portable vaporizer, look no further than the Crafty Plus vaporizer. You will not be disappointed.
Be sure to use coupon code "S&B15" for 15% OFF! Check out my full Crafty Plus review to get all the details and be sure to leave a comment with any questions.
---
Best Vapor Quality
Based on: Taste, Density, and Temperature.
---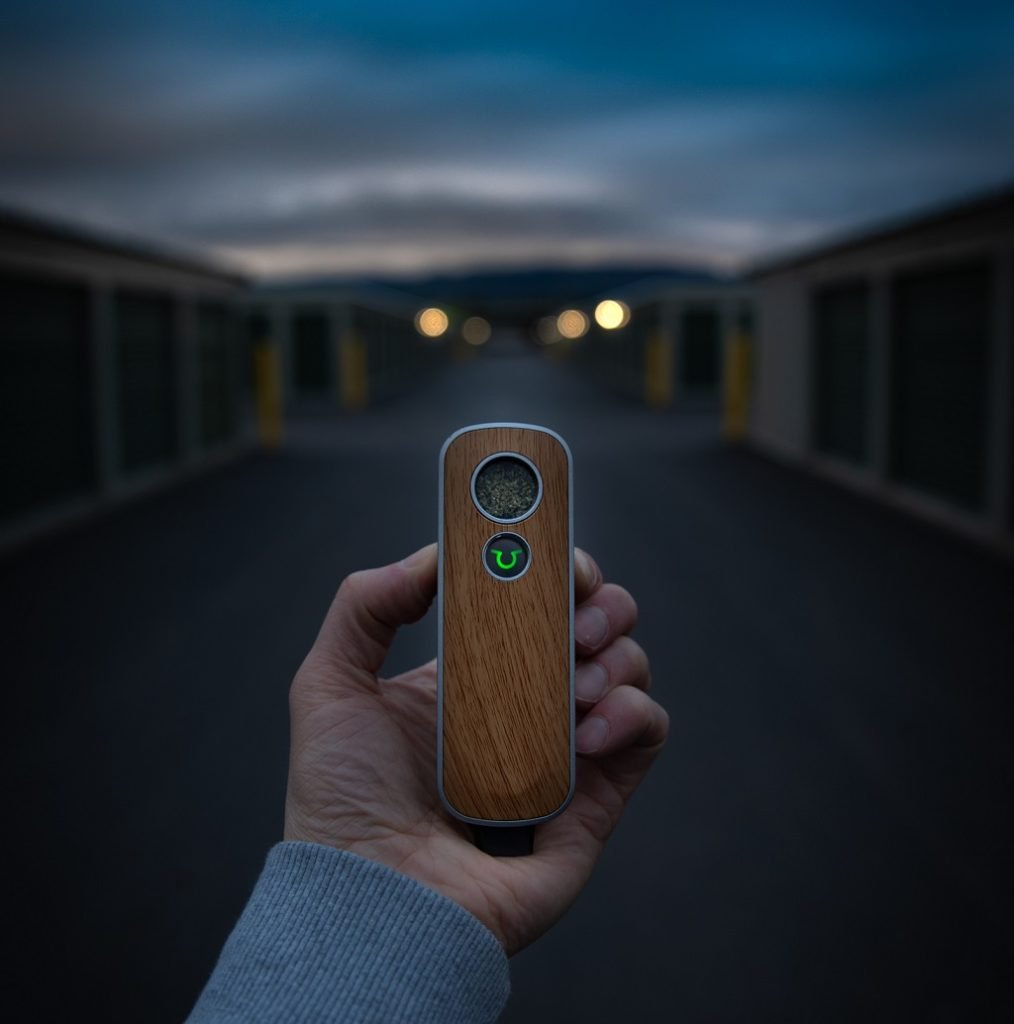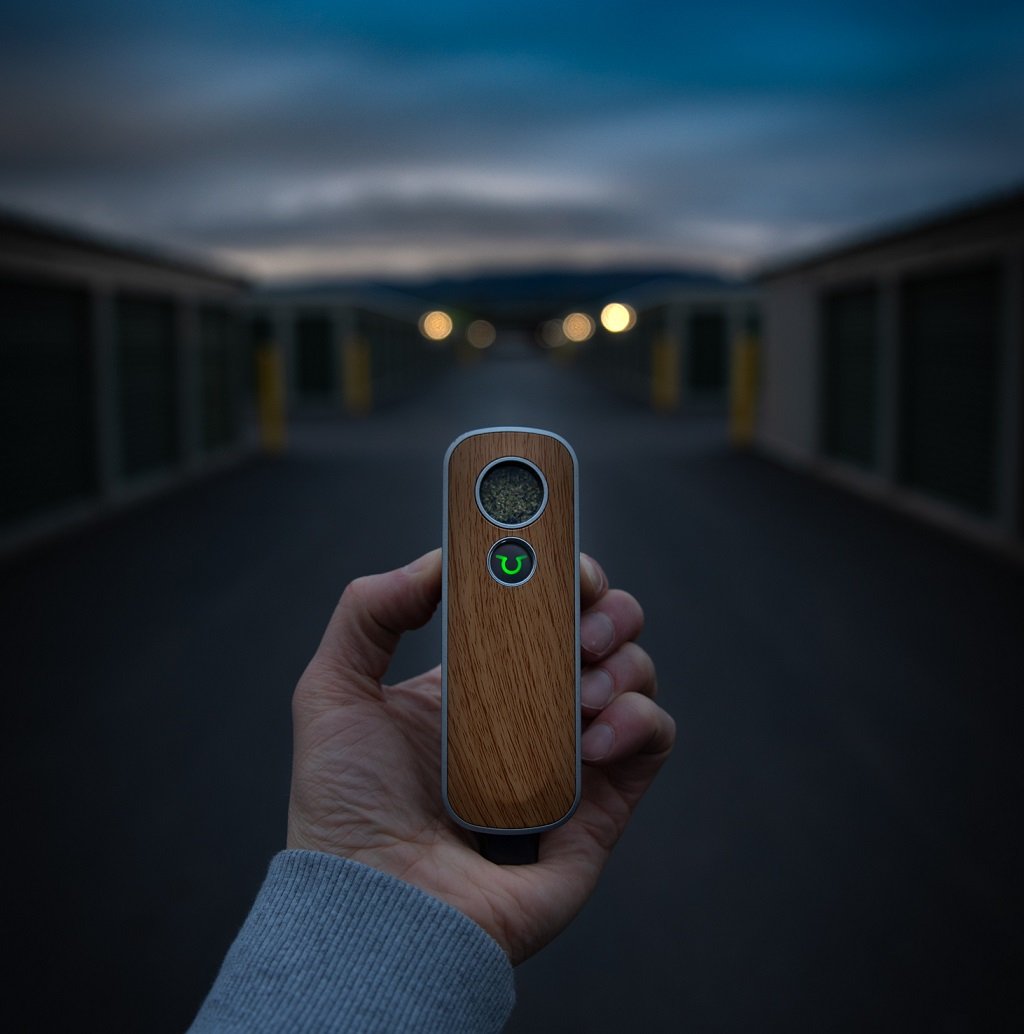 ---
The Firefly 2+ (Plus) is a premium "pure convection" portable vaporizer made by Firefly Vapor. The Firefly 2+ comes with a full temp spectrum ranging from 200F to 500F for both dry herbs and concentrates.

---
Most Compact Vaporizer
Based on: Easiest vape to pocket and conceal.
---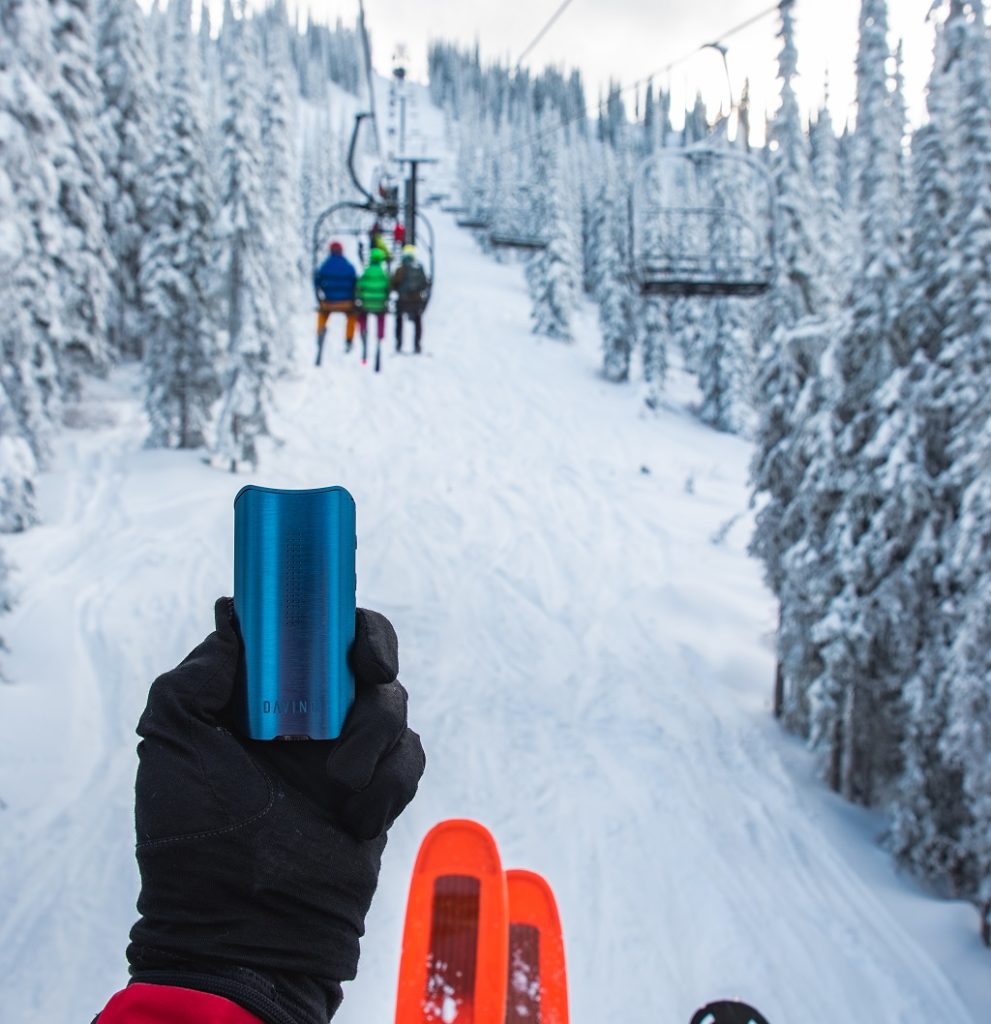 ---
The Davinci IQ 2 is a portable dry herb vaporizer made by the company Davinci. The IQ 2 is an upgraded version of the original IQ which made its debut a few years back and in my opinion, the IQ 2 is one of the best conduction vaporizers that I've tested.
Like the Pax 3, I use the IQ 2 most when I'm out biking, hiking, kayaking, etc… I would recommend that you don't drop them in the water (been there done that), but both of these vaporizers are built to handle some of those "oops" moments.
I really enjoy using my IQ 2 out on the trails and again, the majority of vaporents will really enjoy using this vaporizer, especially with your glass pieces. Just be sure to pick up an extra battery and an external charger.
The IQ 2 retails for $295! Click here to pick one up directly from Davinci.
---
Most Portable Vaporizer
Based on: Size, Weight, Concealment, Discreetness.
---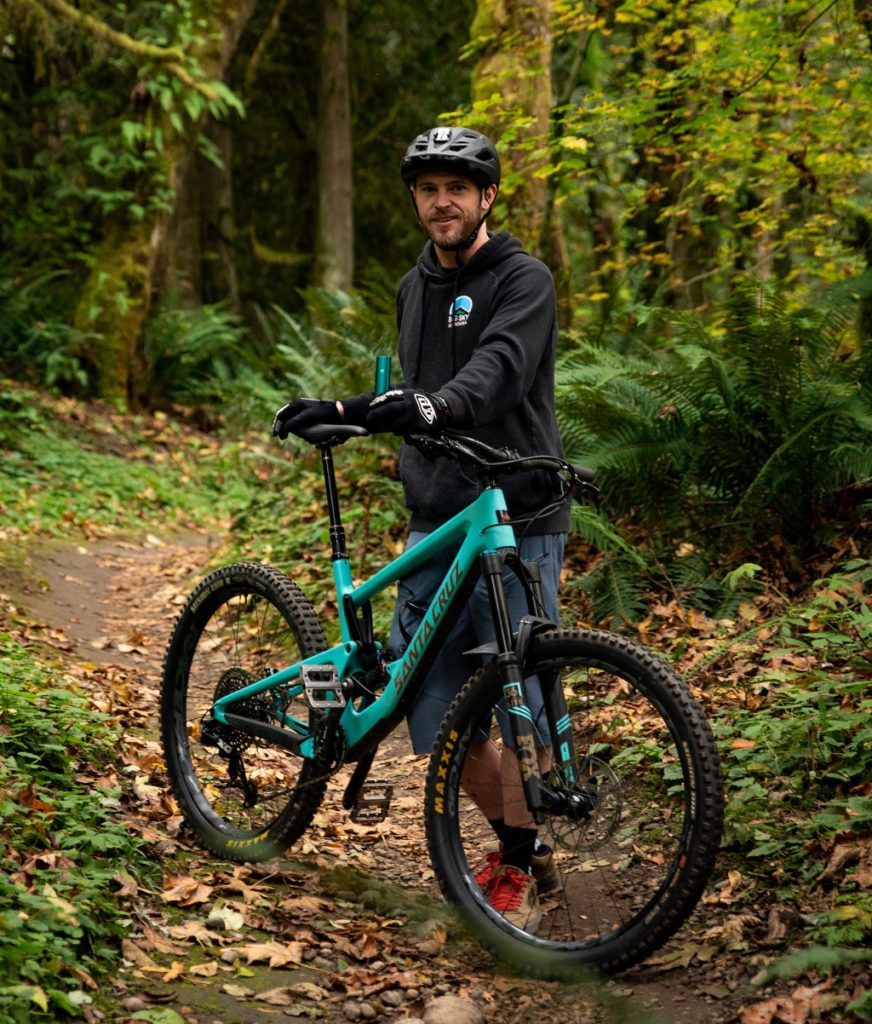 ---
The Pax 3 is my most used portable vaporizer for mountain biking, hiking, and the majority of my summer activities. It's easy to pocket and can be easily concealed which makes it the perfect vaporizer for use on the go.
It's also one of the most durable vaporizers I've tested. If you only knew how many times I've dropped this thing… poor guy.
The Pax 3 features a lot of internal changes while keeping the same size and only adding 3 grams to the overall weight. Upgrades include the option to vape both dry herbs and concentrates with the new concentrate insert.
Bottom Line: The Pax 3 is about as good as it gets for a portable vaporizer when considering battery life, portability, durability and overall ease of use. The new Half-Pack lid is a great feature for single person sessions. You no longer have to buy third party accessories to maximize efficiency and the concentrate insert provides a very good option to use materials other than dry herb.
---
Best Battery Life
Based on: Best average battery life per full charge.
---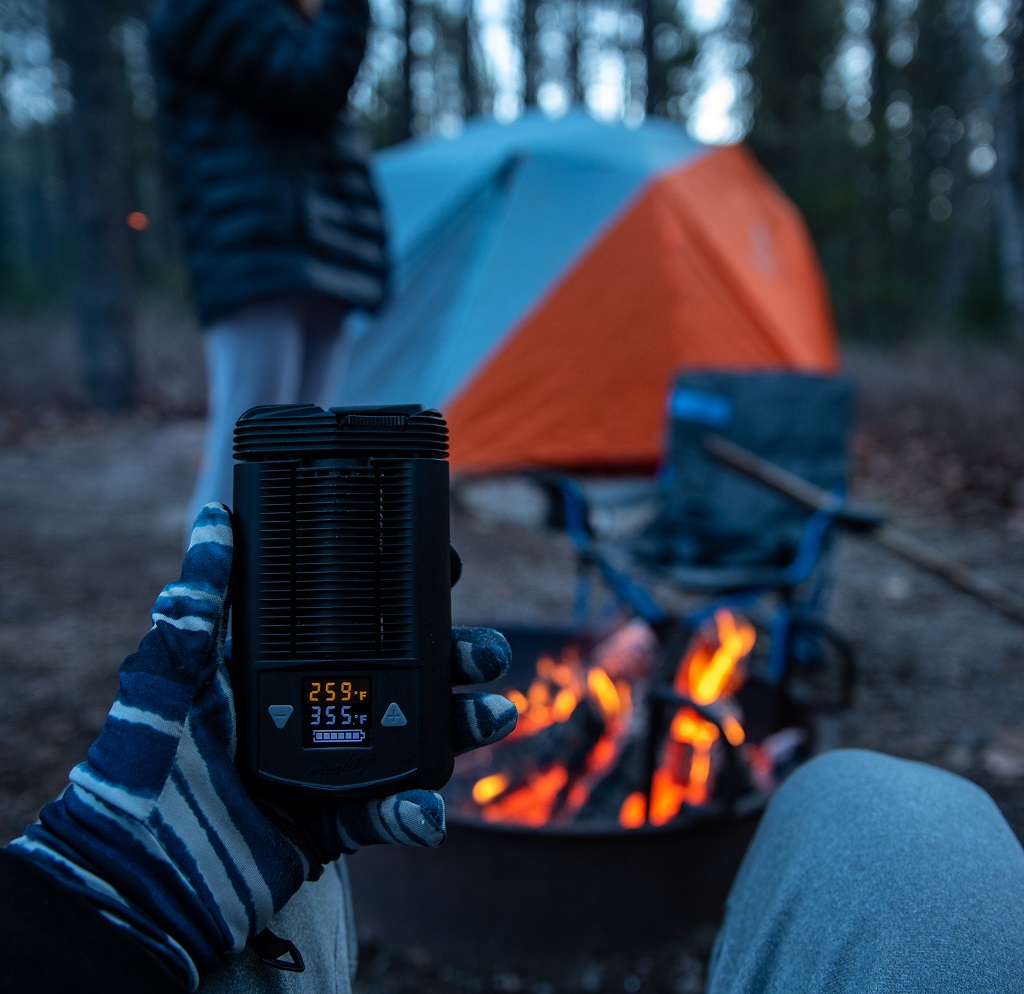 ---
The Mighty is the bigger brother of the smaller Crafty portable vaporizer and although it's definitely not the best small vaporizer, it comes with some pretty great features.

CAN
be pocketed if needed but it's pretty bulky in the jeans. The Mighty will fit much better in a purse, hoodie, or backpack.
---
Best Portable Vaporizers Under $200
---
Pax 3 ($199 – Basic Kit)
I know I've already listed the "Pax 3 Complete Kit" ($249) above as the most portable vaporizer but the "Pax 3 Basic Kit" for $199 is the way to go if you're trying to stay under $200.

---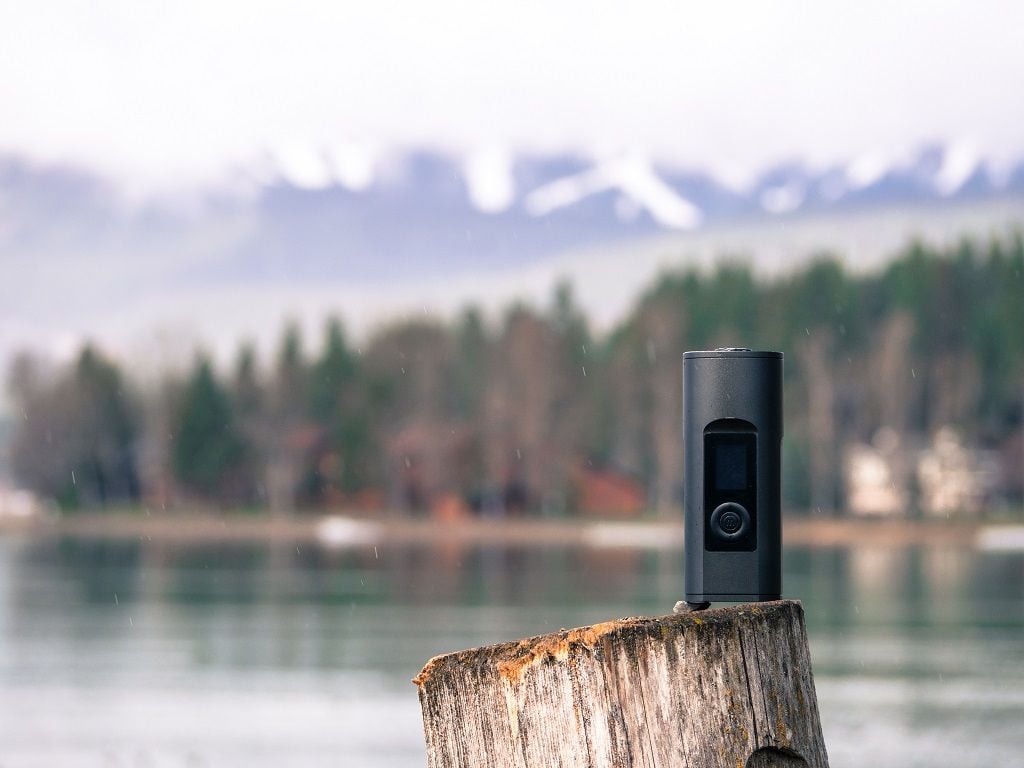 ---
Next option in the best vape under $200 category is the Arizer Solo 2. The Solo 2 features almost three hours of average battery life, a full temp spectrum, and one of the most reliable portable vaporizers on the market.

Lastly, the Solo 2 comes with a lifetime warranty on the heating element, a 2-Year warranty against defects, and a 1-Year warranty on the battery. Other than the glass stem, this is one of the most durable portable vaporizers you can own and it will last a lifetime.
---
Best Dry Herb Portable Under $150
---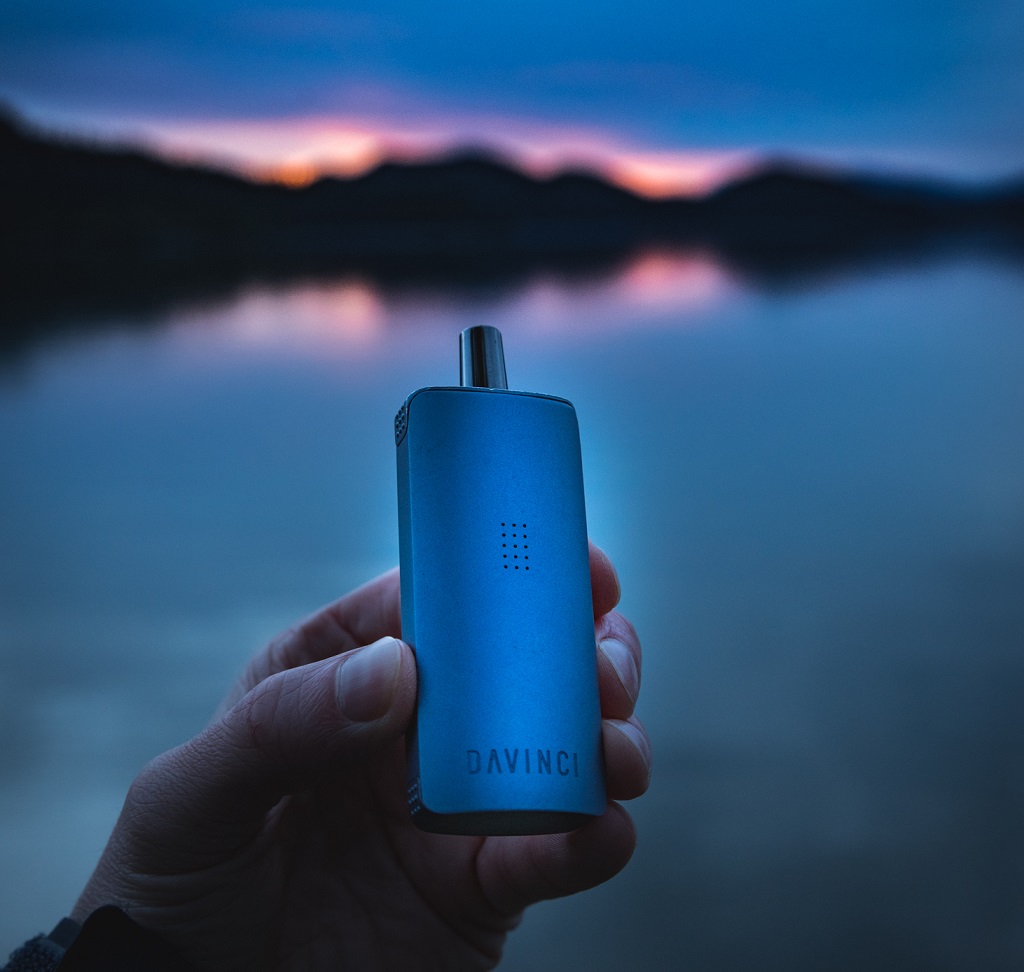 ---
The first option in the best portable vaporizer under $150 category is the Davinci Miqro.

It's definitely not going to be the best vaporizer for big groups or heavier users because of the battery life but each battery will get you about 30 minutes of average battery life. With the 5-minute session timer, that has averaged out to be about three ten minute sessions per battery.
If you think you will be using it in groups or on a heavy daily basis, you might want to consider upgrading to the Davinci IQ which is listed above.
The Miqro is available in two kits, the "Basic Kit" and the "Explorers Kit". The basic kit retails for $99 and it includes one battery, the unit, both mouthpieces, and some cleaning accessories. The Explorers kit retails for $109 and includes TWO batteries, a glove to help with the heat, a carry can, a nice case, and a grinder card. I feel like the extra battery definitely helps out and the glove/case are nice additions. Both options come with a 5-year warranty.
---
---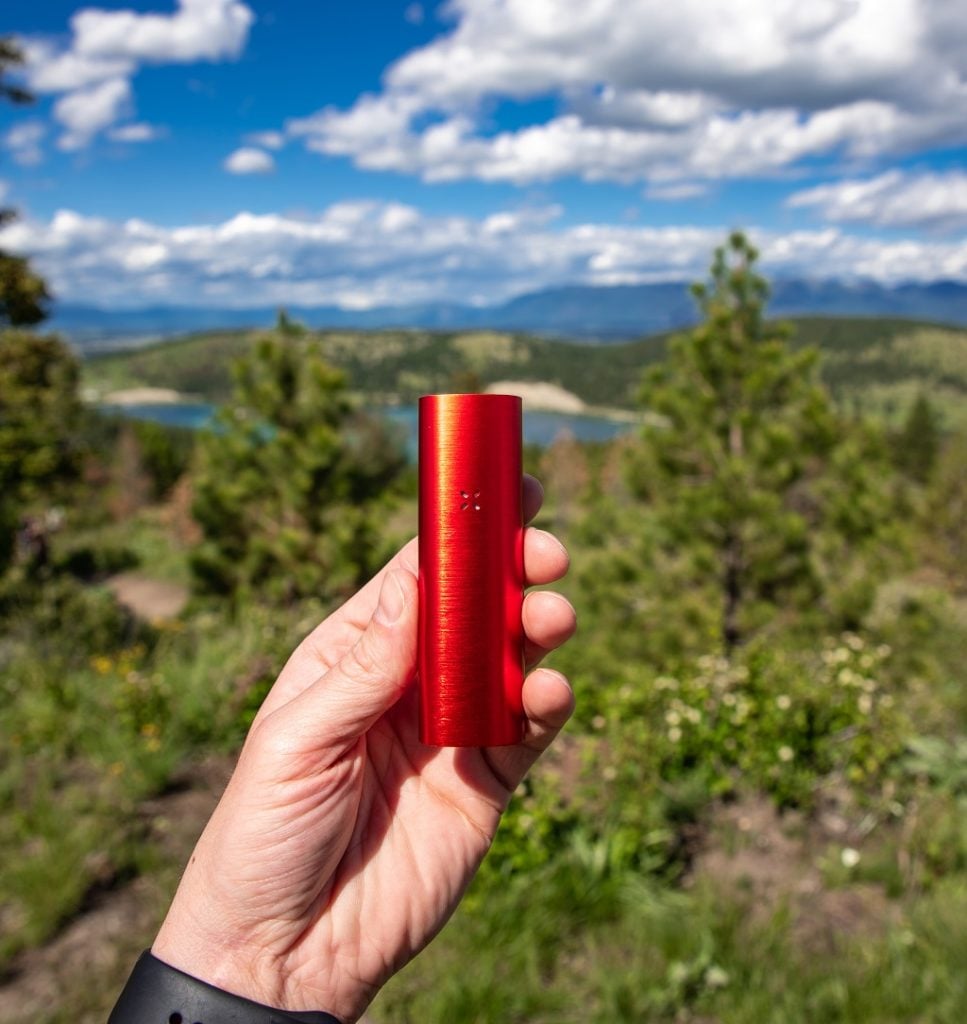 ---
---
Best Dry Herb Vaporizer Under $100
---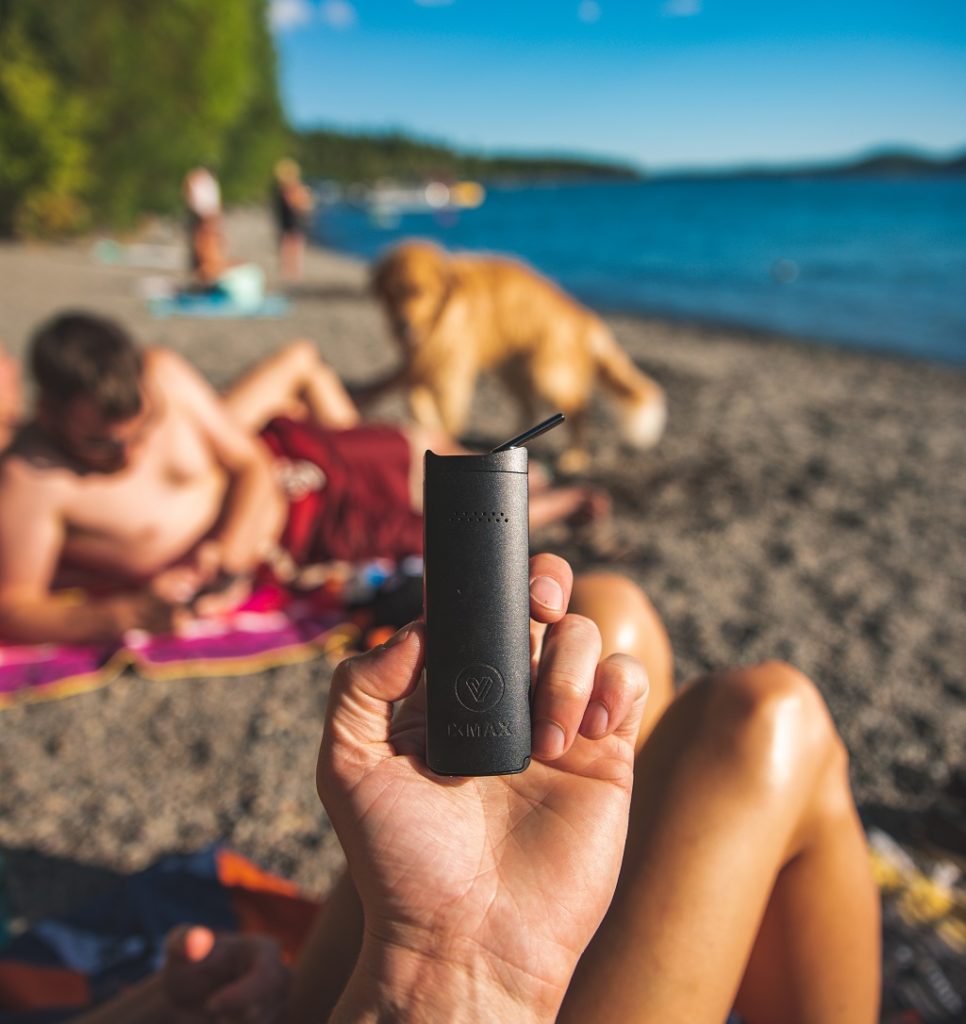 ---
---
Best Cheap Dry Herb Vaporizers
---
X-MAX V2 Pro
The X-Max V2 Pro is extremely impressive for the size and price. You can pick up the X-Max V2 Pro for $59 (retail: $79) with code "XM". You get 5 temp settings ranging from 356F-428F, an easily replaceable 18650 battery, and a ceramic heating chamber. If you want to spend $10 extra, you can get an upgraded mouthpiece with improved airflow, and requires less cleaning, or a water pipe adapter.
---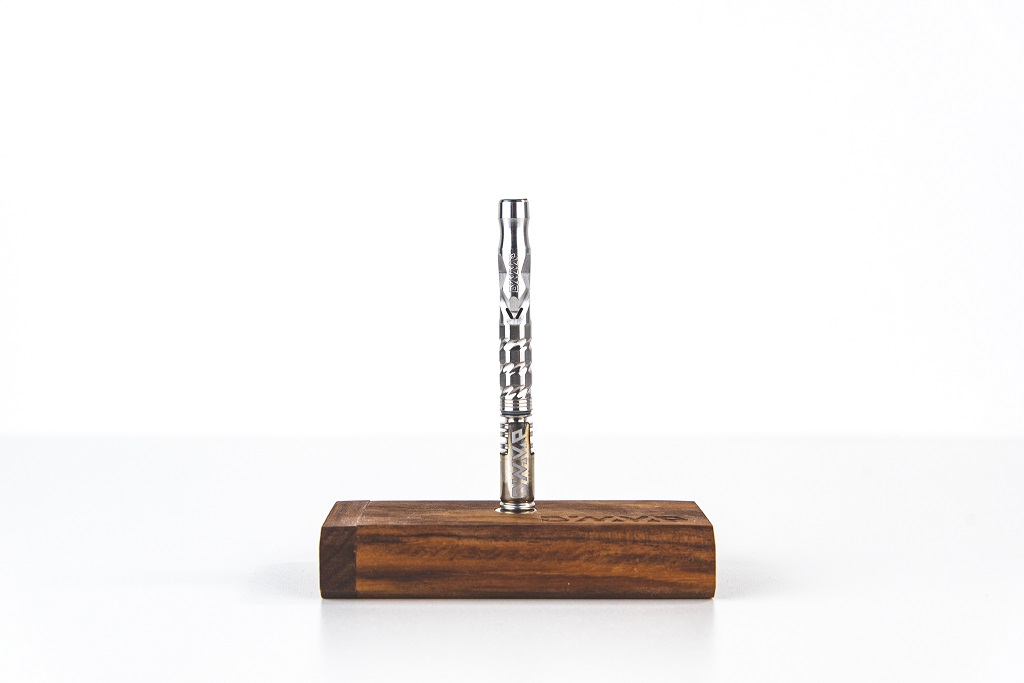 ---
Dynavap Vapcap M
The best cheap butane powered is the Dynavap VapCap M 2019 For $65. This vape does require a torch/lighter so it may not be for everyone or every situation but its incredibly reliable and consistent. You can also check out the 2020 Vapcap M which retails for $75.
---
Best Dry Herb Vape Pen
Based on: A pen-sized vaporizer for dry herbs.
---
The Grasshopper is one of the lightest and smallest portable vaporizers currently available on the market. It's a pen vaporizer that offers pure convection heating powerful enough to have you vaping as soon as you click it.

The downside to the Grasshopper is that the unit gets pretty hot with prolonged use. So they included a silicone mouthpiece guard to use with longer sessions. The mouthpiece guard also creates a perfect fit for 14mm glass pieces.
---
Best Butane Vaporizer
Based on:Highest quality butane vaporizers.
---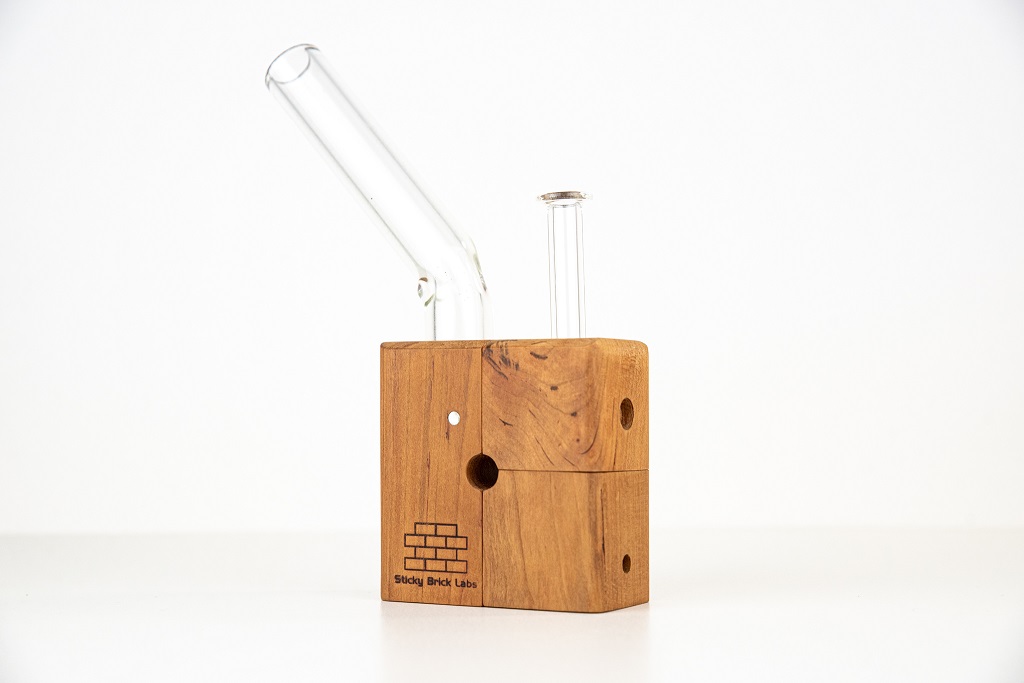 ---
The Sticky Brick vaporizers are exactly what the name implies. They are wood bricks that connect together via magnets (sticky) and use a butane torch to produce on-demand convection heating. The Sticky Brick butane vaporizers are some of the most efficient vaporizers currently on the market plus they are hand-made in the USA from natural hardwood.
The first butane vaporizer made by Sticky Brick is the Original or OG. I consider the Sticky Brick OG a home-use portable vaporizer because it's definitely not going to fit in your pocket. It works great around the house and can easily be carried room to room.
I also find the Sticky Brick OG the easiest to use of all the Sticky Brick vaporizers because you get immediate clear feedback as vapor forms in the glass mouthpiece. The vapor quality is fantastic and it works very well with varying load sizes.
Shop Sticky Brick OG
The wood finish is very smooth, unique and all the pieces fit together beautifully. Sticky Brick Vaporizers also come with a lifetime warranty on the wood body and 15 days on the glass pieces.
The Sticky Brick Original retails for $174.99 and I recommend picking it up from here.
---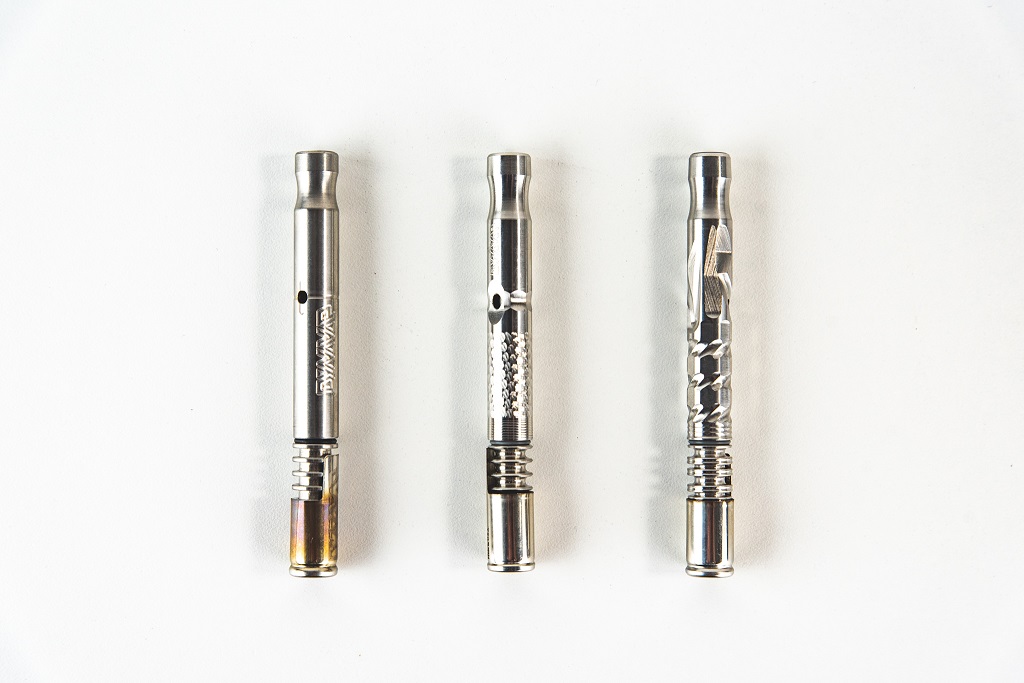 ---
Dynavap Vapcap M
The last butane vaporizer that I would recommend is made by Dynavap and it's called the VapCap M. I've already mentioned it a few times in this article but if you wanted the absolute best cheapest butane vaporizer, I recommend the 2019 Vapcap "M" for $50 or the 2020 Vapcap M for $75. These two vaporizers are honestly the best vaporizers you can get for the money if you don't mind using a butane torch.
---
Categories Explained:
Best Overall Portable – This is the category highlighting the best portable in terms of ease of use, consistency, vapor quality, cleaning/maintenance and dependability. This is the best of the best when it comes to portables and would be the one that I recommend most whether you are a beginner or experienced vaporist. Basically, this is my daily driver. #oneandonly
Best Vapor Quality – The word "vapor quality" gets thrown around quite a bit and it's never really defined. So for me, the best vapor quality means the best taste, the best temperature, and the best density or production. The highest-rated vaporizer in this category will produce some of the best-tasting vapor that you can experience in a portable. It will more than satisfy the daily user and leave the novice wondering why he didn't switch to this vape earlier.
Most Portable/Discreet – This category is for those who need absolute discretion and portability without sacrificing the main features like battery life or vapor quality. The most portable vaporizer is possibly the smallest vaporizer, definitely easily pocketable and ready to use quickly. The vape in this category can usually be taken on all-day activities like hiking, snowboarding/skiing, festivals, concerts, boating, etc…
Best Dry Herb Vape Pen – Originally this was a pretty small market with really only one option but now I have two options! yay! The vaporizers in this category will mimic the look, feel, and design of a pen. They will be easily concealable and preferably heat up very quickly in order to obtain maximum discreetness. They will also fully vaporize your herbs without combustion.
Best Battery Life – The best battery life category will have the portable vaporizer with the best average battery life per full charge.
Best Cheap Vaporizer – If you are trying to pick up a portable vaporizer on a budget, check out my recommendation for the best cheapest vaporizer. When I say cheap, I don't mean physically made cheap, I mean best priced vaped without sacrificing quality or reliability.
Best Portable Vaporizers Under $200 – This category of vaporizers will be the best option for under $200.
---
Still lost in the sauce?
If you still can't quite figure out what portable vaporizer is best for you, ask yourself these questions and shoot me an email with your replies:
1. Where will you be using your portable vaporizer?
2. Will you be using it alone or with others? If groups, how many people?
3. Will you be using it for long periods in between charging?
4. How important is discreetness, size, pocketability, smell?
5. Are you wanting a session vape (10-15 minutes, similar to a joint)? OR do you want a quick somewhat on-demand vape (Similar to a bowl, easy to break into multiple sessions)?
6. What is your budget? For example, "No Budget" or $300+, $200-300, $100-200, under $100.
---
Video review coming soon. Subscribe to my Youtube for new releases.
I do believe that any one of these vaporizers could be someone's favorite. It's important to know that not everyone will have the same opinion on what might be the best vaporizer. It completely depends on your specific situation.
With that said, I believe the Crafty Plus and the Mighty are currently the best overall portable vaporizers on the market for most people due to their ease of use and consistency. The best vaporizer for the person who wants replaceable batteries would be the Davinci IQ 2 and the best vaporizer for the stealth user always on the go is the Pax 3.
Do you have a portable vaporizer that you recommend or want to see reviewed before you buy? Leave a comment below or hit me up on my contact page and I will get back to you as soon as possible. Thank you for checking out my vaporizer review site!