The Crafty+ (Plus) is a dry herb portable vaporizer made by the company Storz and Bickel. The Crafty + vaporizer, and big brother Mighty, use a HYBRID style heating element to create two of the best-tasting vaporizers on the market. It's easy to use, easy to maintain, and has become my favorite portable vaporizer I've tested.
---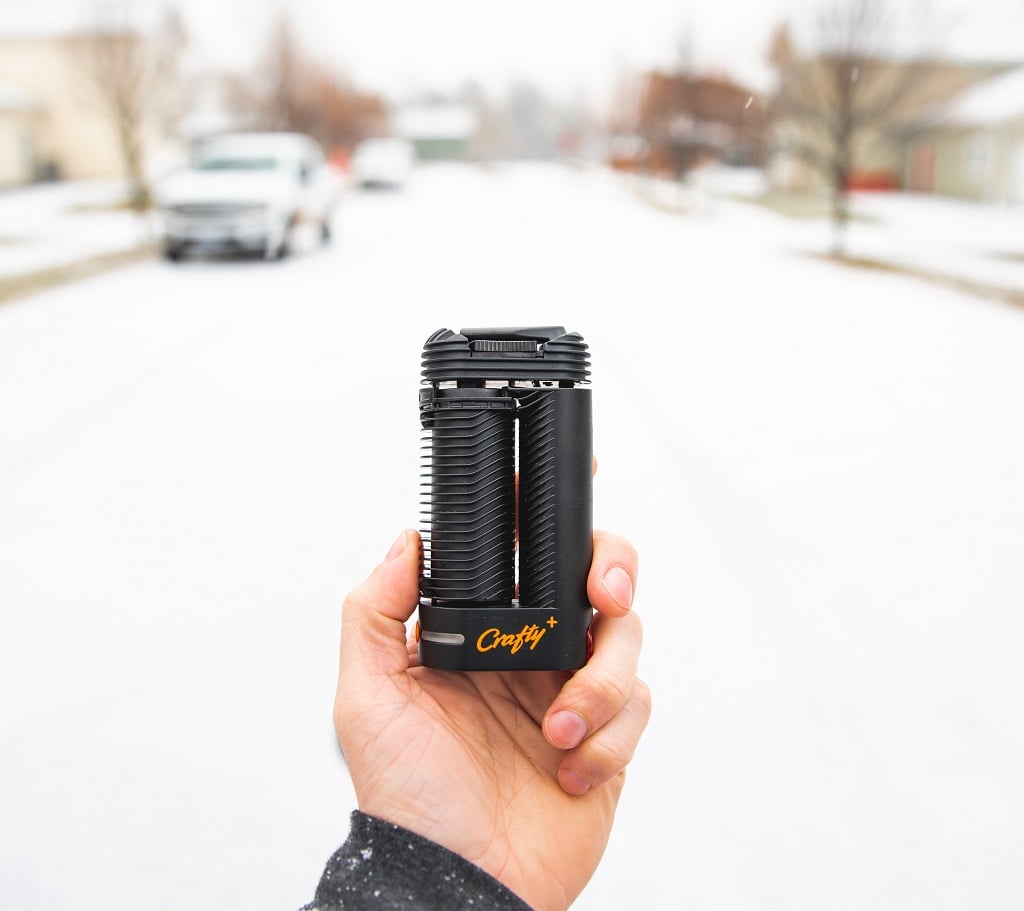 ---
At this point, I've currently reviewed or tested over 150 vaporizers, and the Crafty is the one I reach for the most. It heats up fast, offers excellent vapor quality, and very little draw resistance. The one thing I'm not particularly fond of is the overall battery life per charge, but it does come with a micro USB charger and can charge pretty much anywhere.
The Crafty Plus vape is an upgraded model from the OG Crafty, which came out in 2014. The newer PLUS Crafty model introduces a bigger battery with quicker heat up times and an extra boost mode to get the most of out your herbs without having to use the app.
PROS: The Crafty Plus vaporizer is hands down the most used vaporizer of my entire collection. I use it every day, and it's the first vaporizer I reach for when I'm heading out of the house. I take it skiing, biking, hiking, a night on the town, festivals, concerts, etc..
CONS: The only downside for me so far has been a lack of a replaceable battery system. Because of this, the overall battery life tends to drop slightly with time, but this is the case with most portable vaporizers.
TL;DR:The Crafty vape is the perfect size to stash in your pocket, backpack, or purse, and it's one of the easiest vaporizers to pass around in a group. There are no special buttons to press or tedious loading techniques. Load it, wait for it to heat up, and rip it. It's that simple. If I had to pick one vaporizer out of all I've tested, the Crafty Plus (or Mighty) would be my choice.
Last but not least, they dropped the release price on the new Crafty Plus to $279, and you can use my Crafty Plus coupon code "S&B15" for another 15% off.
Click here to pick one up for $237. Full Crafty + review below.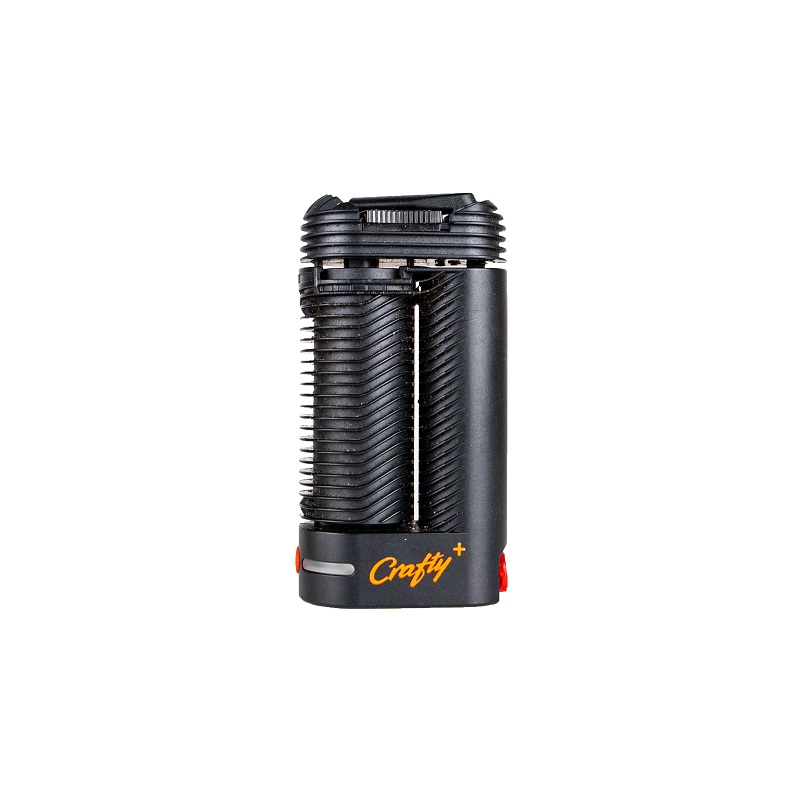 Shop Crafty Plus
Use My Coupon Code:
"S&B15" for 15% OFF
---
CRAFTY+ SIZE AND BUILD QUALITY
---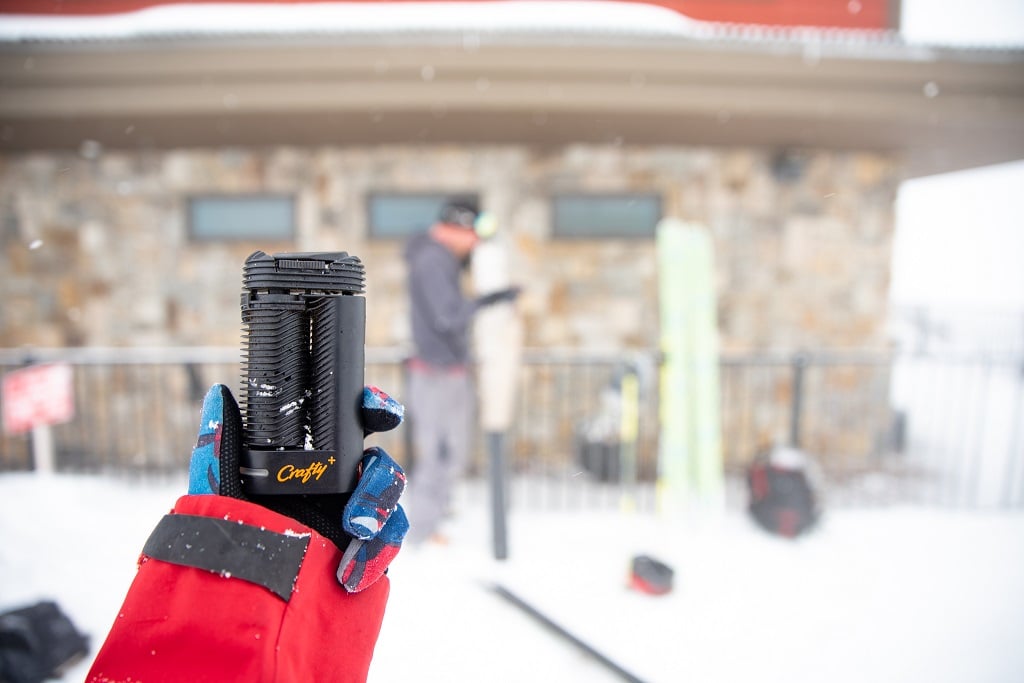 ---
Size
As I mentioned above the Crafty Plus is the perfect vaporizer to take on the go. Sure, there are smaller vaporizers that are a bit easier to conceal, but none that produce the consistent results of the Crafty Plus.
It's not going to fit in tight jeans (females) but will fit in your purse. Guys will have no problem throwing this in a pocket for use on the go.
Build Quality
Storz and Bickel are THE most well-known vaporizer brands. They filed their first patent for the Volcano vaporizer back in 1998.
I've pretty much run my Volcano Classic all day every day for the better part of the last decade. I had one power button switch go out on me in the 8+ years I've owned it, and they replaced it/had it back to me in under a week.
I've dropped the Crafty+ countless times while taking photos, skiing, mountain biking, etc.… and it is still going strong. My OG Crafty got dropped in a lake and still worked after drying out. I don't think it was safe to use nor do I recommend it but you get the point.
You can rest easy knowing that Storz and Bickel products are well made and backed by a strong warranty and excellent customer service.
---
WHATS INCLUDED WITH THE CRAFTY
---
Included in the Box
1 Crafty Plus Vaporizer
1 Micro USB Charging Cable
1 Dosing Capsule
2 Drip Pads
3 Base Seal Rings
3 Normal Screens
3 Coarse Screens
Extra Accessories
Crafty Plus uses a Micro USB charging cable, which means it can be charged pretty much anywhere. With that said, one of the best accessories I have purchased for this vaporizer is an external charger.
I recommend something like a $15 Anker battery pack from Amazon, which can charge the Crafty a few times over before it's dead. This has allowed me to charge my Crafty+ overnight while camping away from power, or just get topped off anytime I need it.
You could also pick up a small glass piece for use at home if you don't already have one. I've found the Crafty Plus to be extremely enjoyable through water. It does filter out some of the taste but allows you to take much bigger rips because the vapor isn't quite as dry or hot. I highly recommend this if you are sensitive to higher temps.
---
HEATING, VAPOR PATH & TEMP OPTIONS
---
Heating
The new Crafty Plus used a hybrid heating system utilizing both conduction and convection to give consistent vapor production, even and thorough extraction, and good flavor.
The Crafty+ comes with three different heat settings out of the box. One more than the original Crafty vaporizer.
The default temperature is 356F
Next boost temp is 383F
Last boost temp is 410F
Another significant improvement with the Crafty Plus is the heat up time. The OG Crafty took roughly two minutes and thirty seconds to fully heat while the new Crafty hits temp in about 75 seconds.
Vapor Path
The Crafty Plus uses medical-grade materials, and the airpath is completely isolated from all electronics.
Temperature Options
APP Info
As of November 2019, the Apple store no longer allows vaporizer apps in the app store, so the only temps available are the ones listed above (356F, 383F, and 410F). Android users will still have access to the app and will be able to customize the temperatures fully.
If you already have the Storz and Bickel app from a previous device, you can still use it with the new Crafty Plus.
I personally don't use the Crafty Plus APP because the default temps are perfect for my sessions and I think 99% of the users will find the same.
---
CRAFTY CHAMBER INFO
---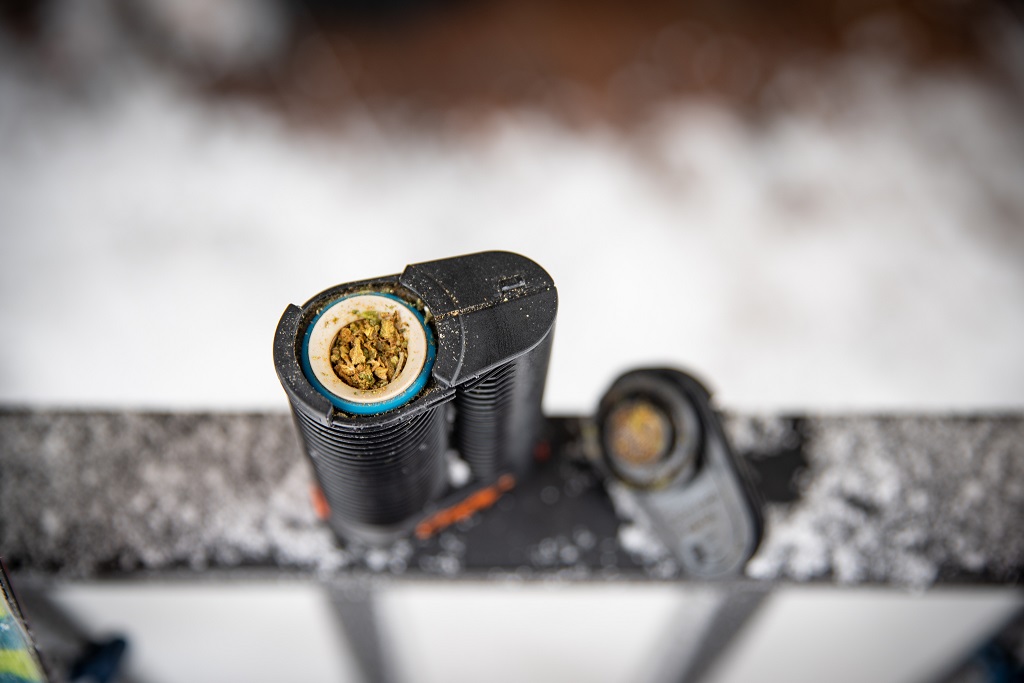 ---
Chamber Info
The Crafty Plus chamber (also called the bowl or oven) holds about .25 grams of dry herb when fully loaded. You can get about .3 with a super fine grind, but I've found that it doesn't work the best with this method. Some of the materials can slip through the screen causing more frequent cleanings, and this method also increases the draw resistance.
A regular grind with a little less material produces the best results and makes the device easier to maintain/clean.
Draw Resistance
One of the main reasons I like the Crafty Plus and the Mighty portable vaporizers is the lack of draw resistance. These vaporizers are two of the freest flowing portable vaporizers on the market. The heaters are also strong enough to keep up with aggressive draws, which is perfect for heavier users or use at home with glass water pieces.
---
CRAFTY PLUS BATTERY INFO
---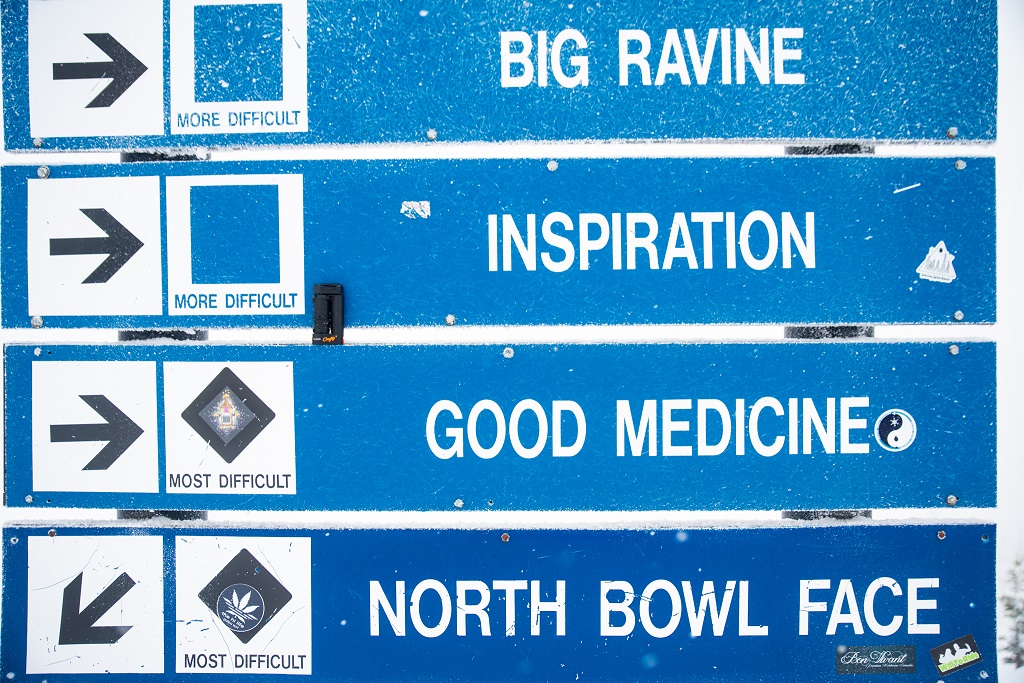 ---
Battery Specs
The battery is not replaceable which was one feature I was hoping for with the new Crafty Plus. However, the plus vaporizer did get a higher capacity battery than the latest model OG Crafty AND includes software updates to squeeze out even more battery life. I will update when I get the exact specs on the lithium-ion battery (Until then I *think* its 3200-3500mAh).
Battery Life
During initial living room testing, I was getting anywhere from 50-60 minutes on a fully charged battery, which equals roughly 6-7 bowls.
After using it quite a bit more in everyday life, I've been averaging about 5-6 bowls with a run time around 40-50 minutes. So while this is not the longest-lasting portable vaporizer on the market, it's still better than most and definitely an improvement over the OG Crafty.
Charging Times
I've found the Crafty Plus to take roughly two hours to charge from dead fully. This isn't the fastest charging vaporizer on the market, but I'd say it's about the middle of the road.
This my other minor gripe, it would have been nice to have USB-C instead of micro USB, but micro USB does give people more charging options in the end.
Charging Options
The other plus side is that the Crafty Plus uses a micro USB charging system, which means you can charge it pretty much anywhere.
I have a couple of Anker battery packs around the house and will always take one with me on the go. A typical 10000mah battery pack will fully charge the Crafty+ roughly three times.
---
CLEANING, MAINTENANCE & WARRANTY
---
Cleaning Frequency
Another plus side to both the Crafty and Mighty vaporizers is the lack of maintenance and cleaning required to keep them going.
I've gone months without cleaning my Crafty and Mighty vaporizers, and they still function well. Granted, you'll get much better airflow and better taste when the device is clean, but you can't say this about a lot of the vaporizers on the market.
The Pax vaporizers are a prime example of this. Once the Pax gets dirty, it becomes almost impossible to use.
Time To Clean
Overall the Crafty+ and Mighty need cleaned less often than any of my other portables, and when I do clean the Crafty+ it takes me about 10 or 15 minutes total with some isopropyl alcohol.
For the extra lazy you can get extra cooling units and just swap them out when dirty, then you can go even longer between cleanings.
Warranty Info
Last but not least, the new Crafty Plus comes with a three-year warranty if you register the device. It still comes with a two-year warranty just like the original Crafty, but you have the option to extend the warranty a year when you register.
---
CRAFTY+ VS OTHER VAPORIZERS
---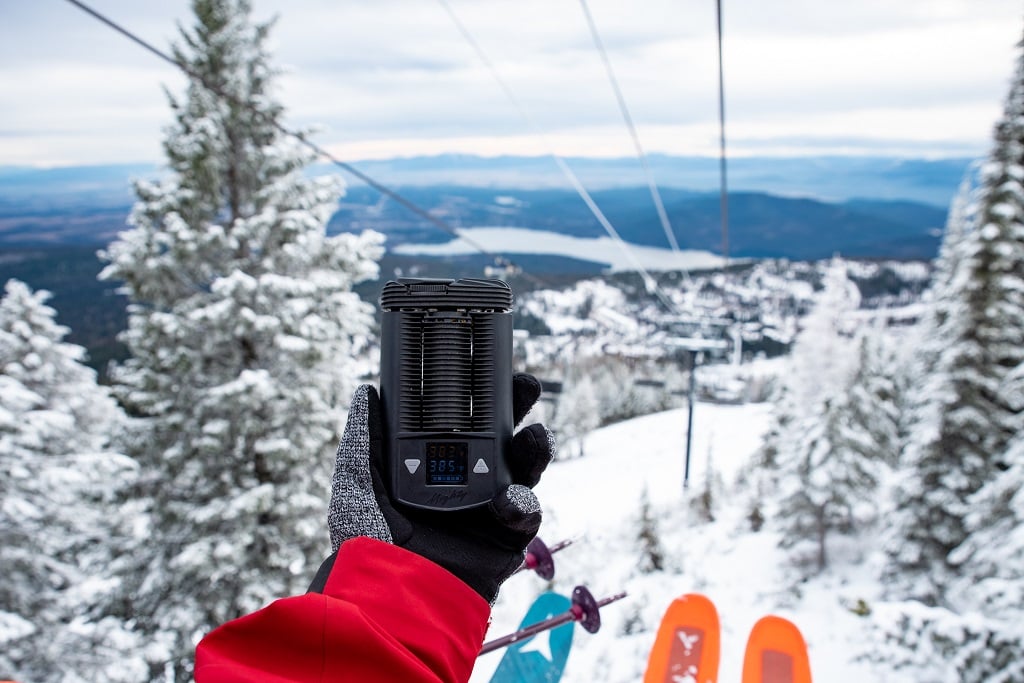 ---
Honestly, if you're thinking about the Crafty vaporizer, the only other option I would consider that offers the same quality is the Mighty. If you want something with more battery life and didn't necessarily care about the size, the Mighty is the more durable, reliable option of the two. It's also better for bigger group scenarios and if you are a heavier user.
The only downsides to the Mighty are the overall size and that it charges via DC rather than a micro USB system. You have to plug it into an outlet to charge. The upside to the Mighty vaporizer is that it offers more battery life, and pass-through charging (charging while using the vape).
The Mighty is the perfect vaporizer to take on longer adventures as long as you don't mind the bigger size. It can still fit in your pocket but fits much better in a backpack or purse. If you're on the fence between the two I recommend checking out my Mighty vs Crafty+ Vaporizer Comparison for a complete breakdown of both units.
The only other vaporizer that might be worth considering if you are looking purely for vapor quality would be the Firefly 2 Plus. The Firefly 2 Plus is a full convection unit, which means you're only heating the herbs when you draw.
The Firefly 2 Plus is a much better option for someone looking to conserve herbs or only take a rip here and there. However, FF2+ will be much less consistent, along with taking more technique and practice to get the best results. Lately, I reach for the FF2+ when I want to taste a new strain, and then I reach for the Crafty+ the other 99% of the time.
---
CRAFTY PLUS REVIEW SUMMARY
---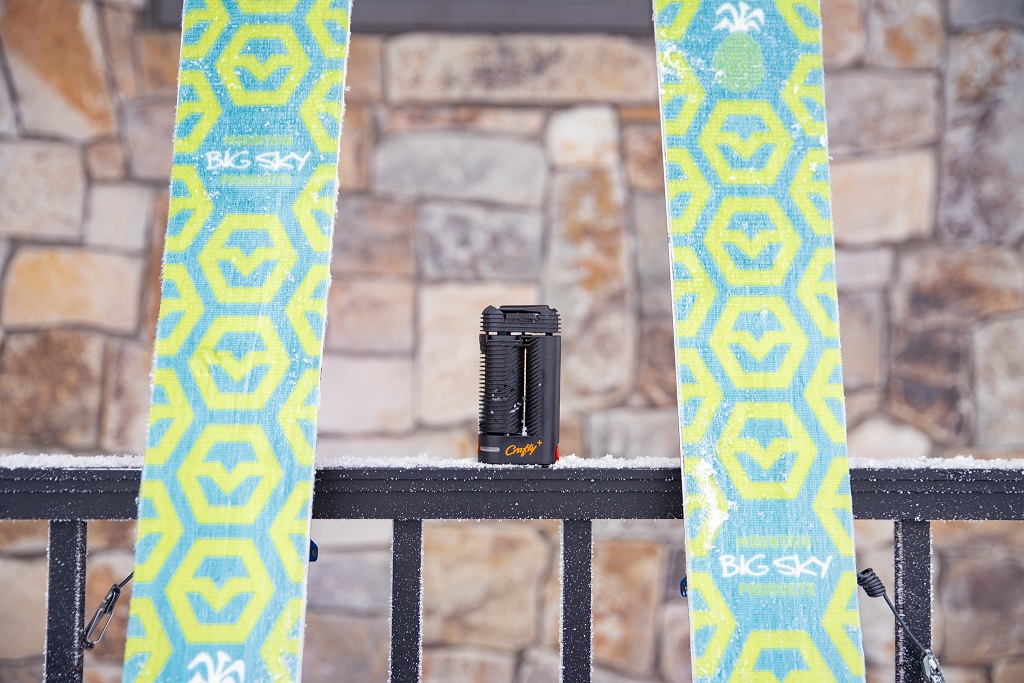 ---
Overall the Crafty Plus is an excellent upgrade over the original Crafty and arguably the best vaporizers money can buy. You get better battery life, faster heat-up times, an added boost temp, and the option to upgrade the warranty to three years. It's also less expensive than the OG Crafty, considering it retailed for $399 when it first released.
The Crafty Plus is excellent for single person sessions or small groups (2-3 people). If you think that you are a heavier user or might be vaping in groups bigger than 2-3 people, I would consider checking out my Mighty vaporizer review.
The Crafty Plus is a very capable vaporizer. In my opinion, this will be the perfect vaporizer for the vast majority of people.
Where to Buy
You can click here to pick up the Crafty Plus vaporizer and be sure to use my Crafty coupon code "S&B15" for 15% off.
As always, don't hesitate to leave a comment below with any questions or hit me up on my contact page if you would prefer to email me directly.
Thank you for taking the time to read my Crafty Plus vaporizer review and have a great day!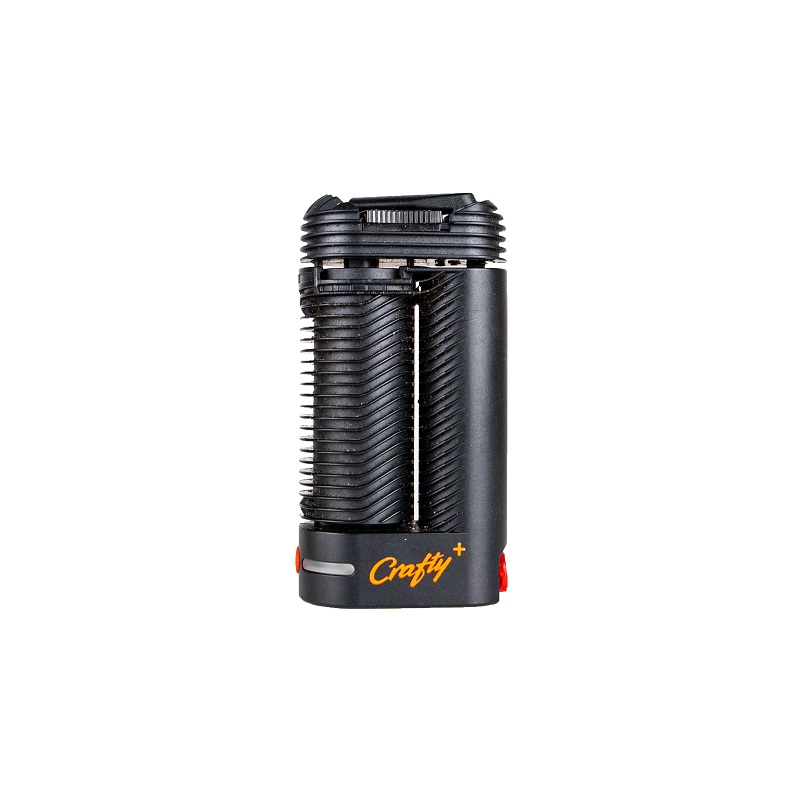 Shop Crafty Plus
Use My Coupon Code:
"S&B15" for 15% OFF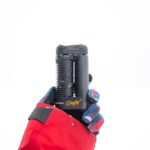 Crafty+ (Plus) Vaporizer Review