The Firefly 2+ (Plus) is a portable convection vaporizer made by the company Firefly Vapor. If I had to pick a portable vaporizer based solely on the quality of taste, the Firefly 2 plus would be the one I'd want.
Not only does it excel at delivering flavorful flower (dry herb) rips, but the Firefly 2+ is also one of the best portable vaporizers to use with concentrates. The taste is out of this world, and clean-up is a breeze.
I've tried over 150 different portable vaporizers, and I can honestly say that the Firefly 2 delivers THE BEST vapor quality you can get out of a portable vaporizer.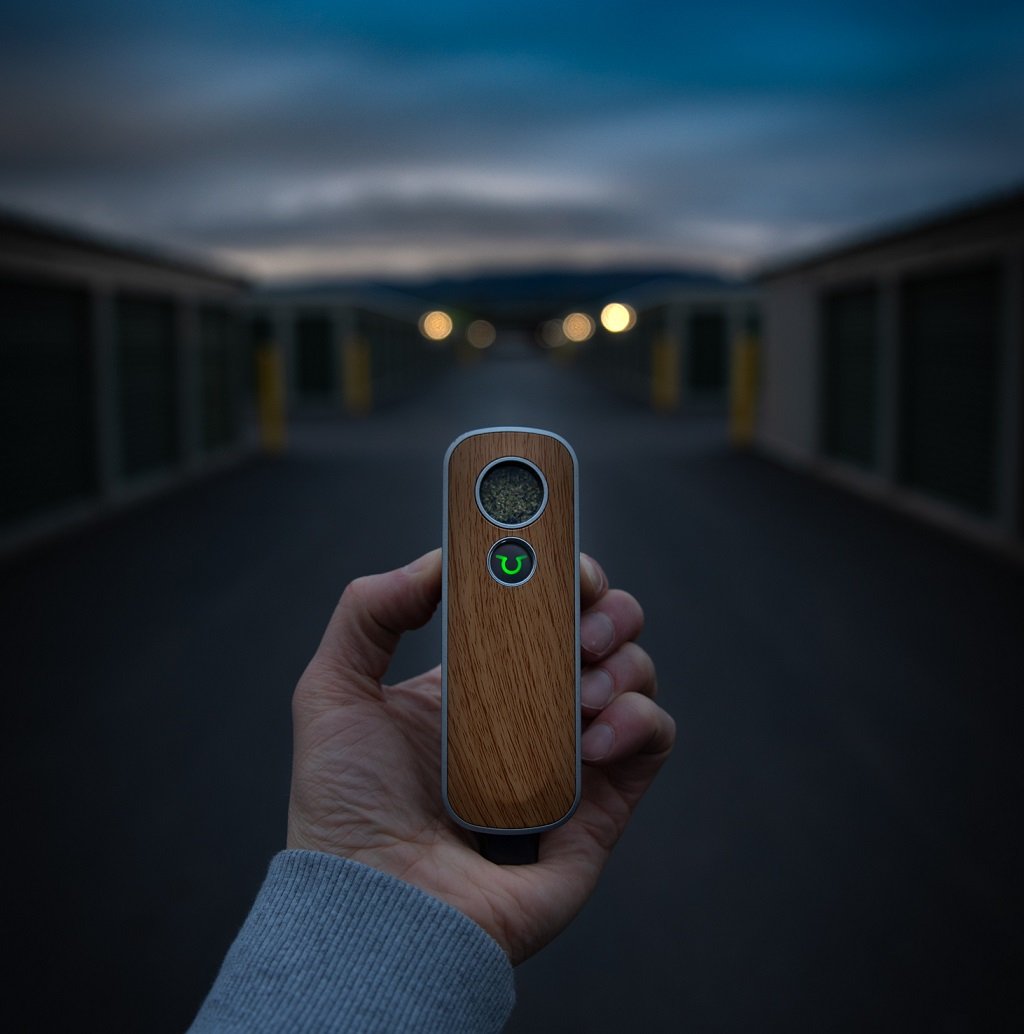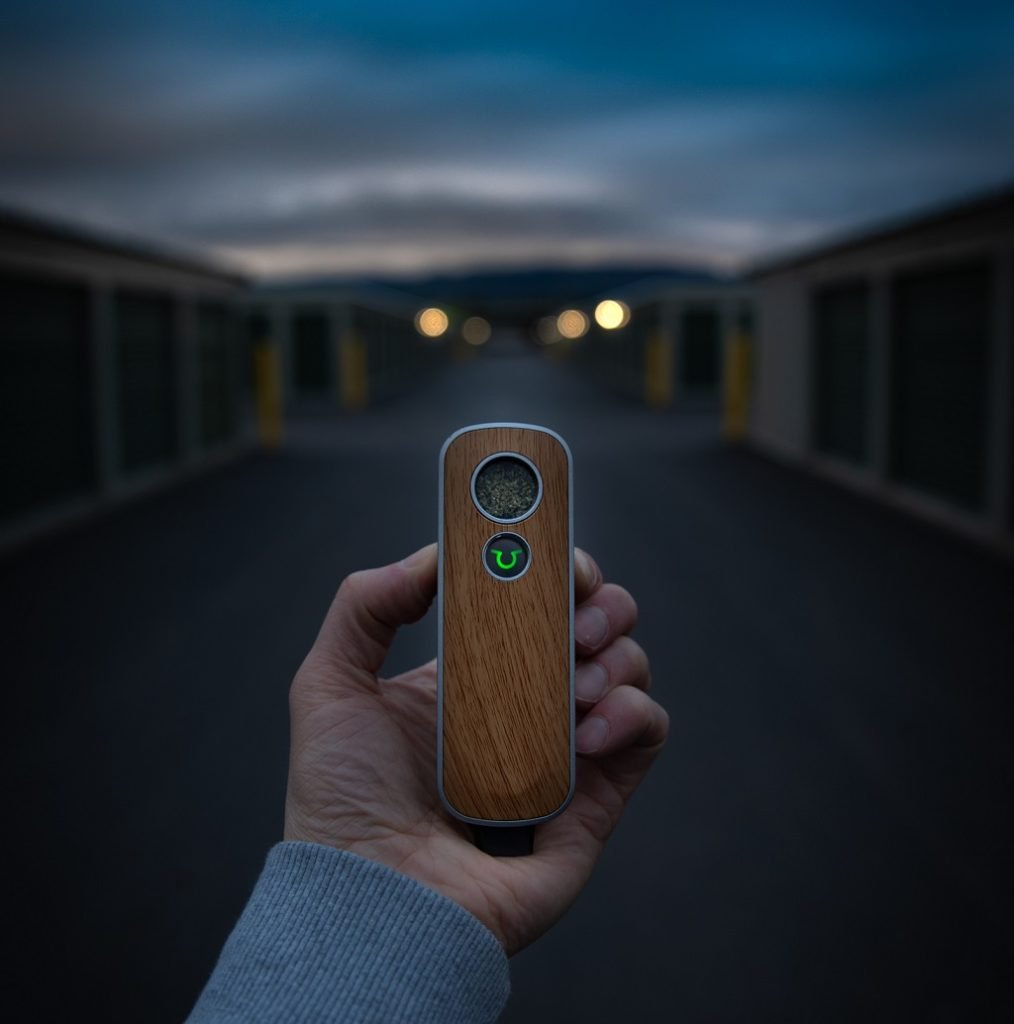 I've found the new Firefly 2 Plus to have less draw resistance, quicker heat-up times, improved battery life, and much easier to get consistent results.
The downsides are the familiar complaints with older Firefly vaporizer models. I find myself cleaning the unit fairly often. You will need some iso wipes or a bottle of iso and a paper towel to wipe down the unit after a couple of sessions. I also still need to stir every few hits if I want even extraction, which requires a toothpick or stirring tool of sorts.
Besides having to stay on top of the cleaning, the upgrades are precisely what the Firefly 2 needed, and they dropped the price quite a bit on this version compared to the original Firefly 2. The Firefly 2 Plus is honestly the best vaporizer for anyone looking to get the best possible flavor from their dry herb and concentrates.
You can click here to pick up the Firefly 2+ directly from Firefly Vapor. Don't forget to use WIZARD15 to save 15%. Full Firefly 2+ review below.
Size, Portability, and Build Quality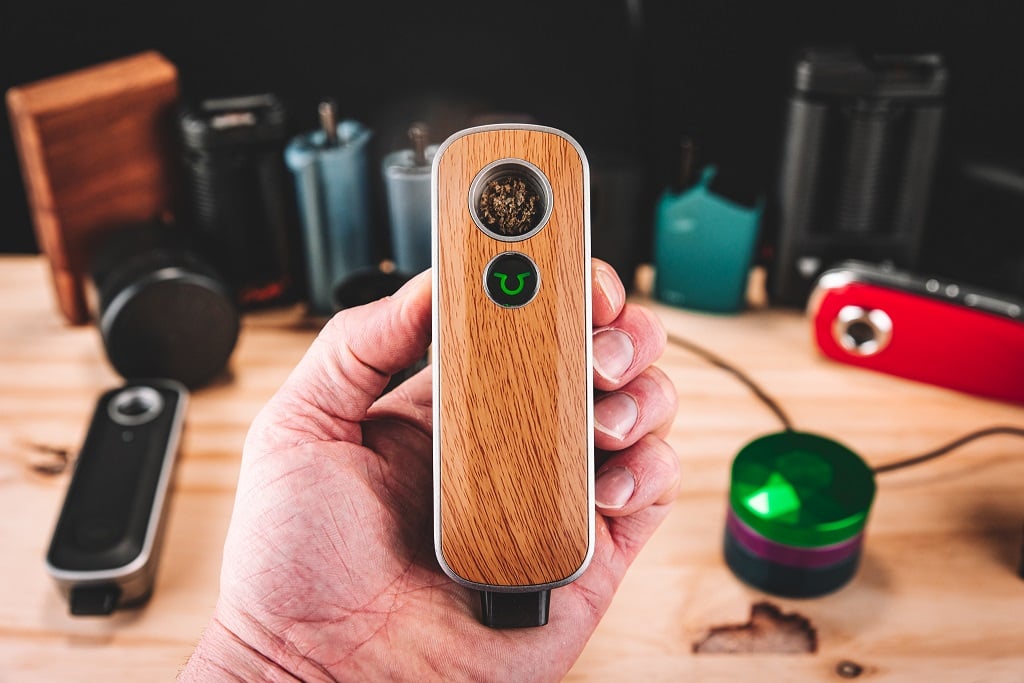 Size and Portability – Although the Firefly 2+ is not the smallest portable vaporizer on the market, it is one of the lightest and it's slender enough to fit easily in your pant pocket or shorts.
On the flip side, people are going to see you hitting this device. While you can kind of palm the device, you still have to press one of the buttons on the side and bring it to your mouth.
Build Quality – So far, so good with the Firefly 2+. I love the way that it feels in the hands. The buttons are responsive, the lid secures tightly, and the logo even helps you line up the lid.
No burn off's required! You can wipe it down with an alcohol pad and throw herb in it immediately, which is a testament to this vaporizer's build quality.
Included with Firefly 2+
In the Box
Firefly 2+ Plus Vaporizer
(1) Replaceable Rechargeable Battery
(1) Charging cradle
(1) USB Cable
Concentrate Pads
Instruction Manual
The Firefly APP is available for free for Android users.
Firefly WEB App Available for iPhone/iOS.
Extra Accessories + Add-Ons
The first thing I would recommend for heavier users would be an extra battery and an external charger. You can't use the unit while it's charging on the cradle, so it's nice to be able to charge a battery and still be able to use the device.
You can also pick up a portable external battery pack like an Anker battery pack and plug the charging cradle into it for use while on the go.
I would also pick up some extra alcohol wipes because you'll need them over time, and it makes cleaning the Firefly 2 Plus that much easier.
Firefly also makes a durable hardshell case with a zipper that protects and secures the Firefly from drops, damages, or any unwanted onlookers.
Last but not least, I always recommend a grinder with the purchase of a vaporizer. It breaks down herbs and creates a more even heating area for the vaporizer.
I recommend the Brilliant Cut Grinder (BCG – Pictured Below). Check out my full brilliant cut grinder review for more info.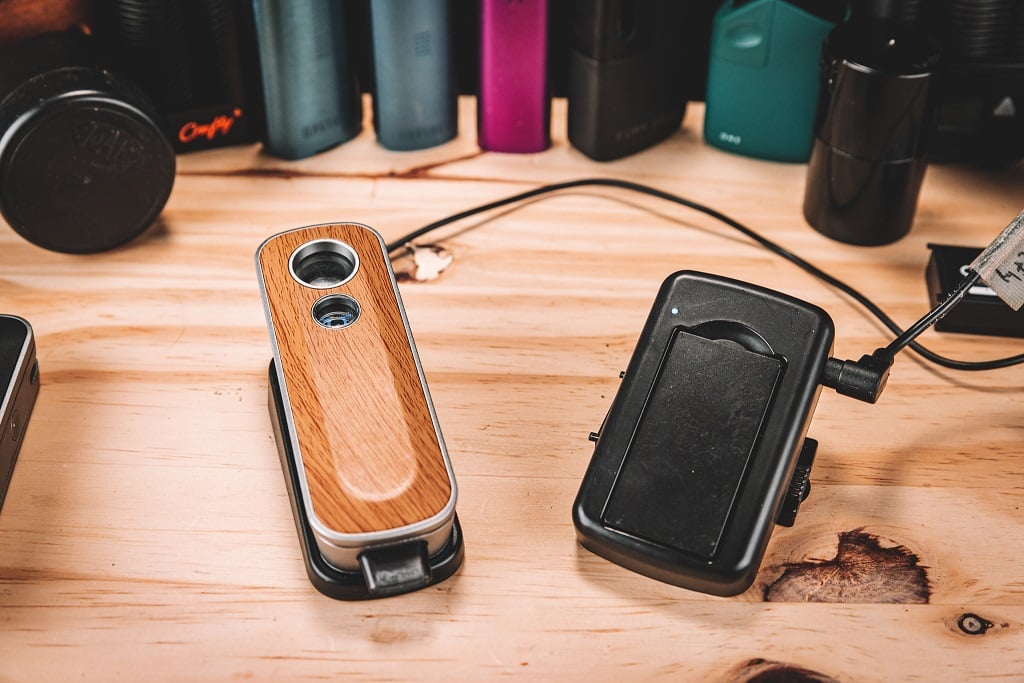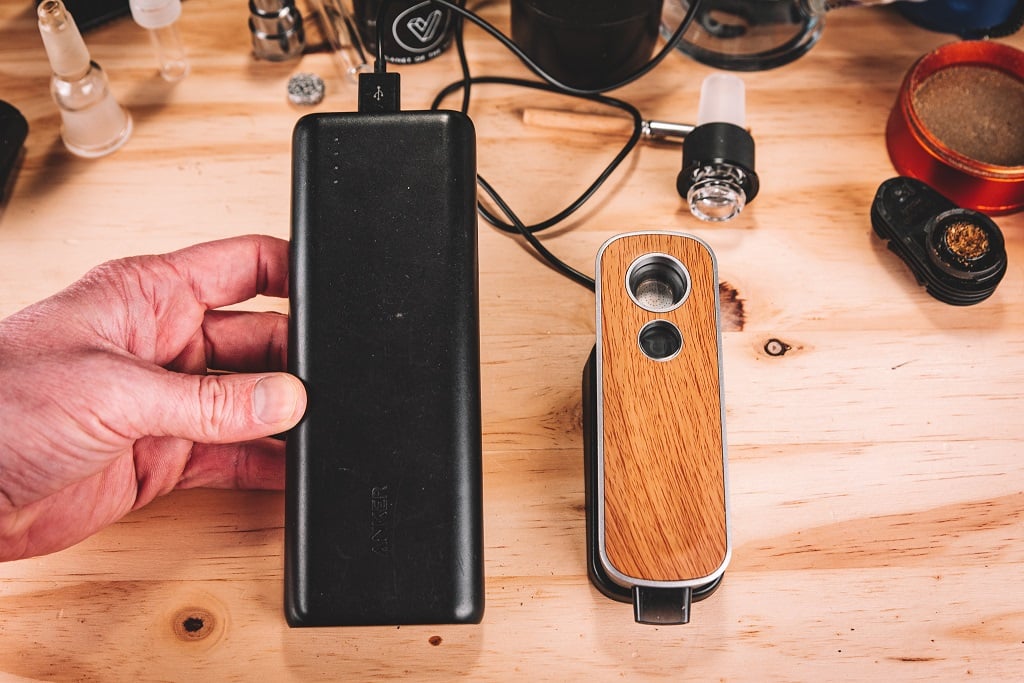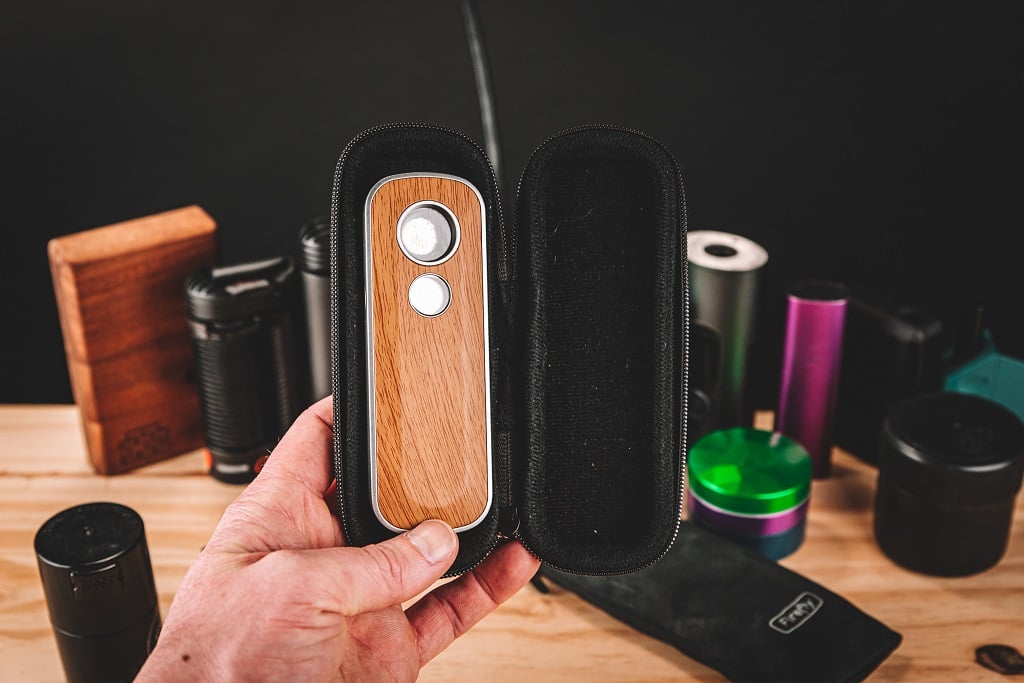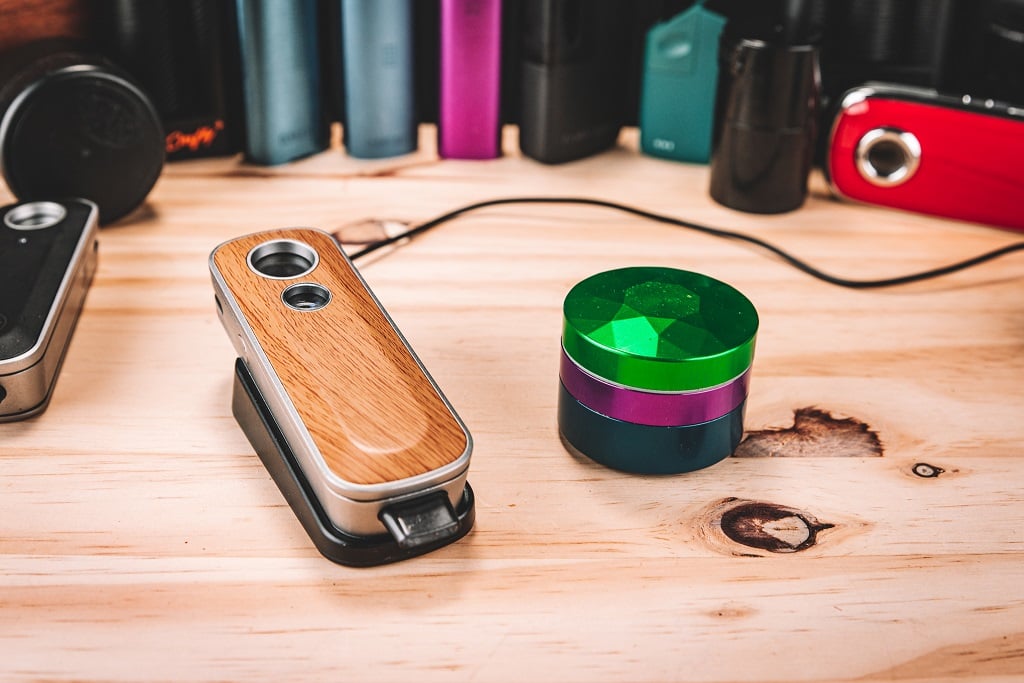 Heating, Vapor Path, and Temp Options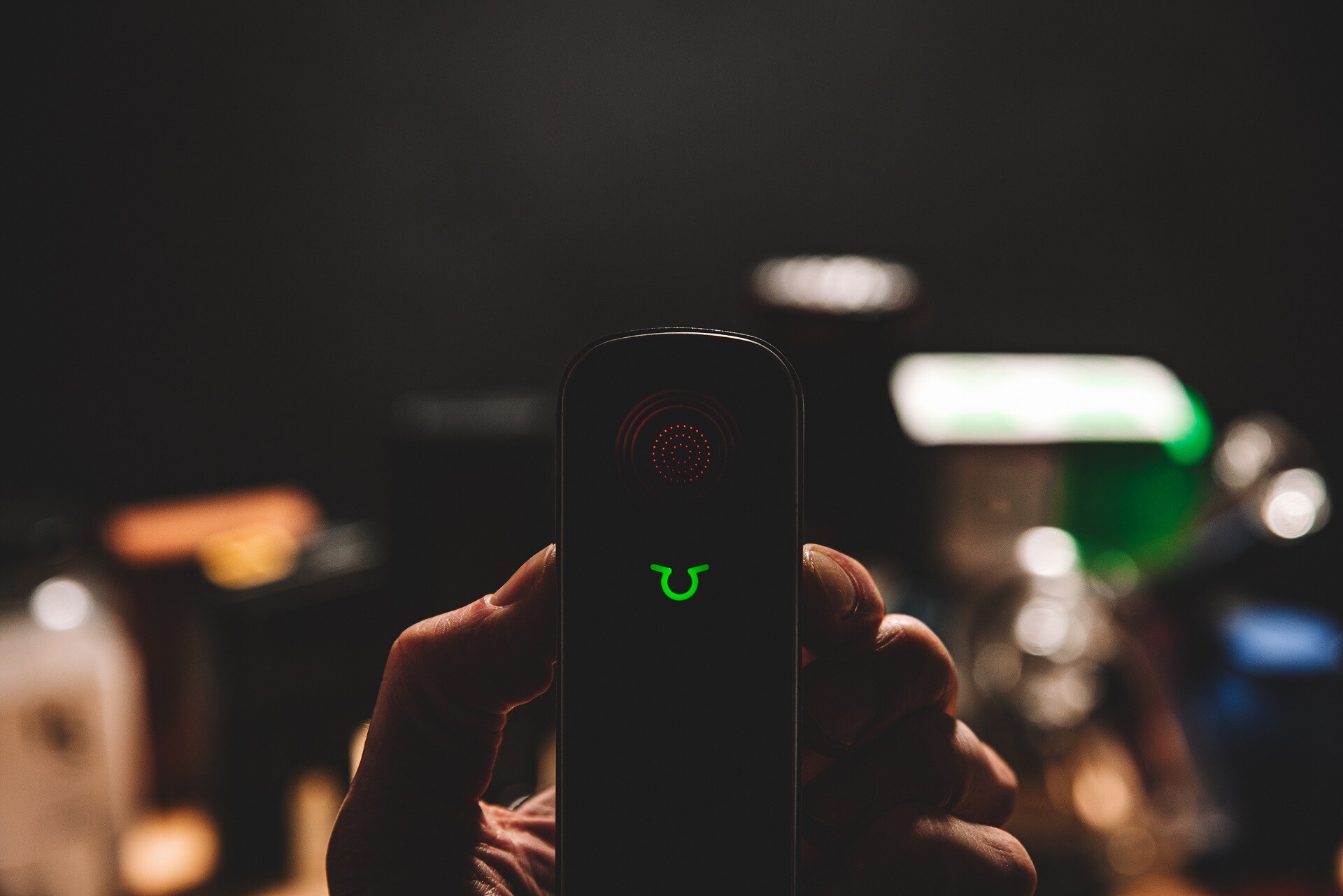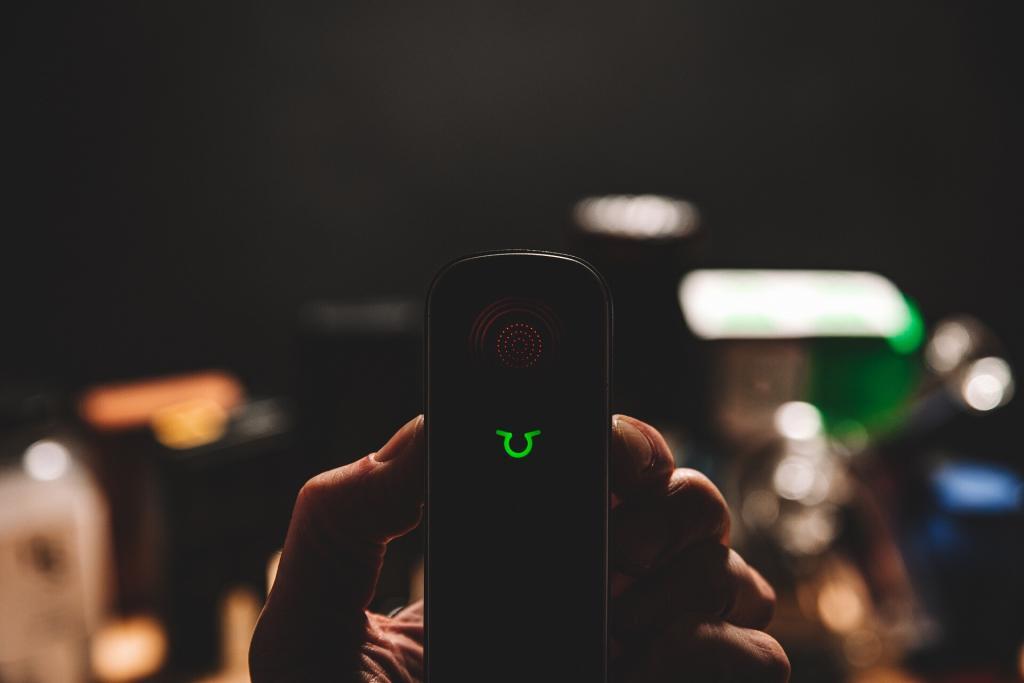 Heating – The first thing I noticed with the Firefly 2 Plus was the heat-up time. It's honestly one of the fastest heating vaporizers on the market, if not THE fastest. I think the average time was right around three seconds.
The Firefly 2+ uses dynamic convection heating, which doesn't reach max temp immediately. It will increase temp throughout your draw to ensure you get all of the compounds out of the plant.
Many other units, especially the conduction vapes, will boil off a lot of the most volatile compounds before you ever take your draw. This technique makes the Firefly 2 Plus one of the best portable vaporizers for full extraction of your dry herb.
Vapor Path – The vapor produced from the Firefly 2+ is very smooth, and the flavor is phenomenal. The borosilicate glass bowl and vapor path create a unique, pure taste unmatched by any competitor in the niche. I do wish they had something other than the plastic mouthpiece, though.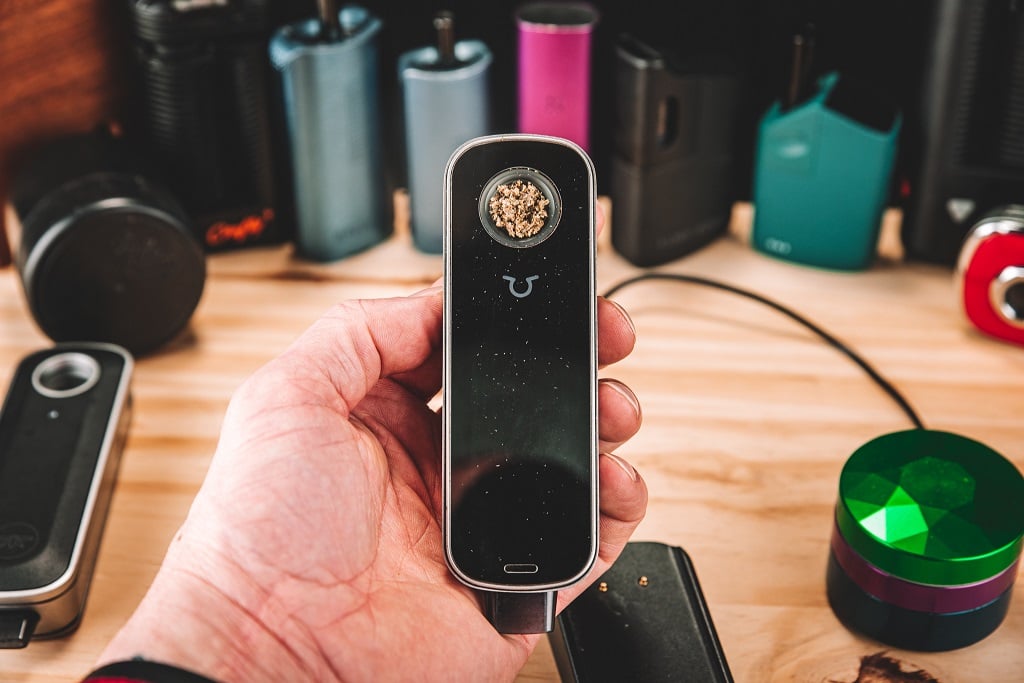 Temp Options – The Firefly 2 Plus offers a full temp spectrum (200F – 500F) via a mobile APP for Android users and a web app for iOS users. I'll get more into the details down below in the Firefly APP info section, but the web app hasn't been reliable for me at all. I stick with the on-vape temp options listed below.
If you're an ANDROID user, the app is easy to use, easy to change temps, and make quick adjustments. I prefer the lower temps (right around 350-360F), and they tend to produce the best taste. You could also crank up the temp to 420 and rip an entire bowl in 2-3 hits if that's your thing.
Dry Herb / Concentrate Use – The full Firefly 2+ temp spectrum runs from 200F to 500F. I wouldn't go above 420 for flower, but you can crank it up higher if you want to use it for concentrates.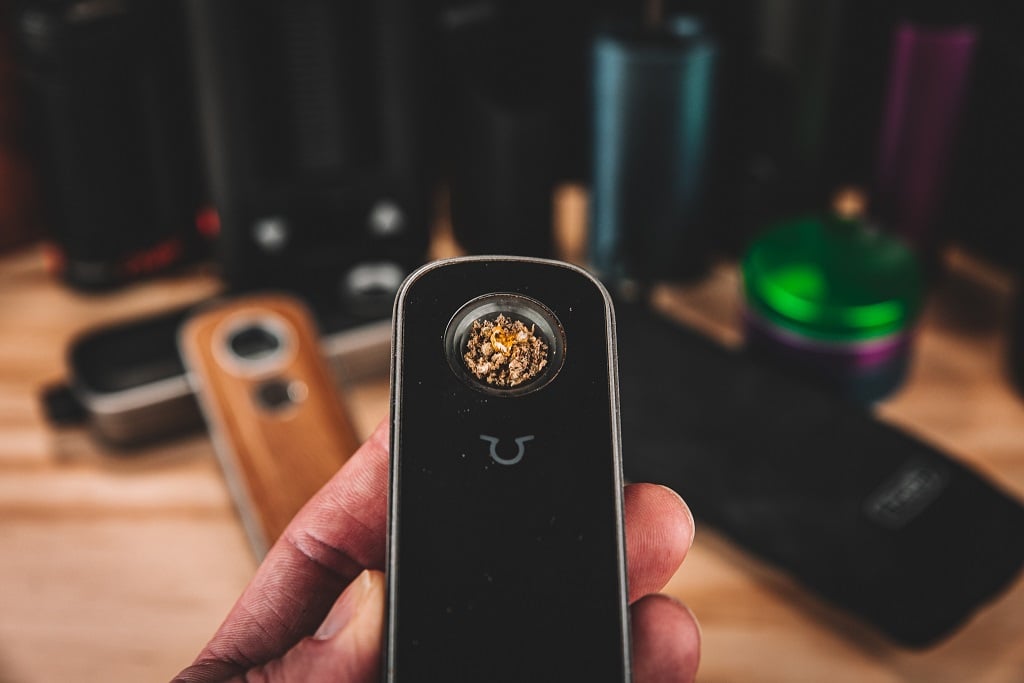 The Firefly vaporizers have always been one of my favorites for concentrate use. The best method I've had is throwing a little on top of my herb and set the temp to 500F. Stirring is required, and DO NOT overload the Firefly with too many extracts. You can gunk up the chamber.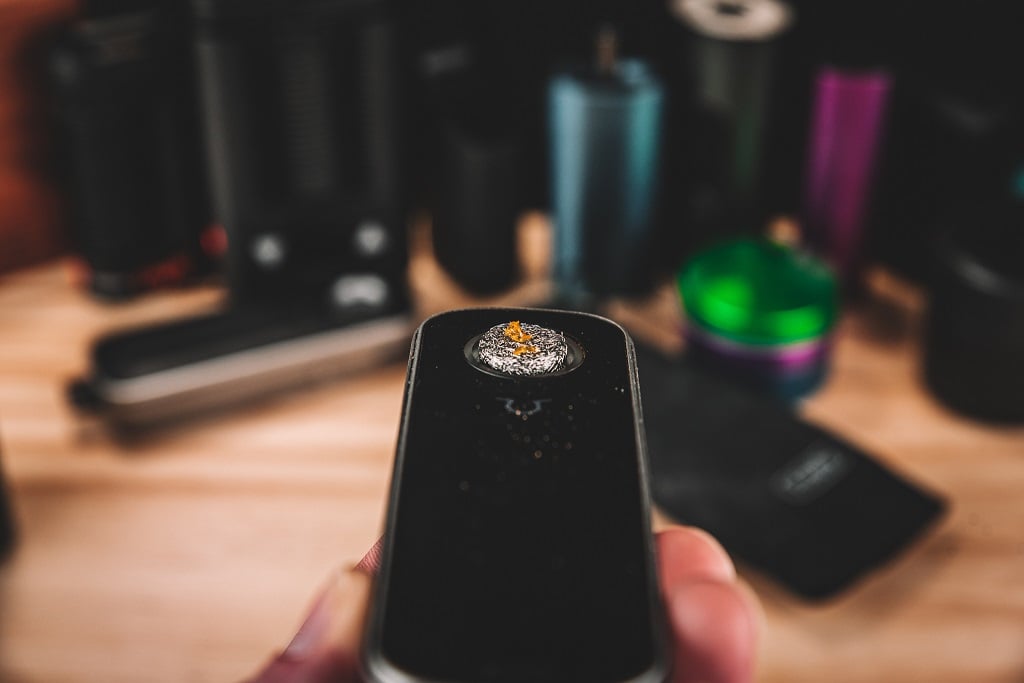 Another method is to use the mesh screen that comes with the Firefly and place the concentrates on top of the mesh pad. The "concentrates on top" is the cleaner approach because it doesn't stick to the sidewalls or fall through quickly, but I enjoy the herb approach. You can also sandwich herb, then concentrates, then more herb if you want to pack a fatty.
Remember that this is a DRY HERB vaporizer that CAN vape concentrates. Meaning that it's something to do now and then, and I wouldn't necessarily use it strictly for that purpose. I recommend picking up a vape pen for concentrates if you'll be using them daily.
Firefly APP Info
Android Users – Pairing the device to the Android app is quick and painless. It's easy to change temps, change button activation preferences, and check battery life.
IOS / Apple Store Users – Unfortunately, the IOS version of the APP is no longer available, and the Firefly WEB App hasn't been very reliable for me. It can find my FF 2+ after I hold both buttons down for an entire 30-second session SOMETIMES, but then when I click pair, roughly three out five times, nothing happens.
HOWEVER, when it does connect, the WEB APP works perfectly. You can go in and change temps, set up the power button configuration, tweak the power settings, and check battery life. But it's only going to be something you do initially, and then you're good to go.
The lack of mobile app support is a bummer for iPhone IOS users. However, you can still adjust temps via the on-vape buttons, which I'll explain below. You can also still use the app if you already had it from a previous Firefly vaporizer.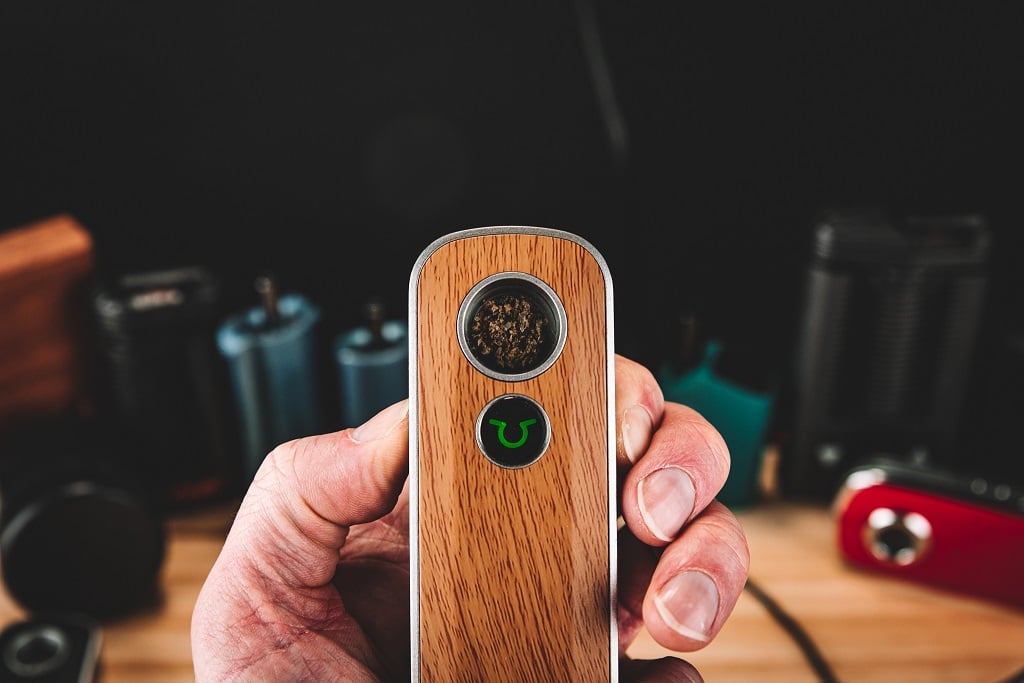 How to Change Temps without Firefly APP
Hold down the right sensor.
While holding the right sensor, tap the left button three times. (The LED will blind red 1-7 times, indicating what temperature the Firefly is at)
Tap the left sensor again to change temp while continuing to hold down the right sensor.
Release the right sensor to exit temp mode and save the selection.
Firefly On-Vape Temp Settings
1 Taps = Ultra Low (320F)
2 Taps = Low (340)
3 Taps = Med Low (360F)
4 Taps = Medium (380F)
5 Taps = Medium High (400F)
6 Taps = High (420F)
7 Taps = Concentrate Settings (500F)
Chamber Info and Draw Resistance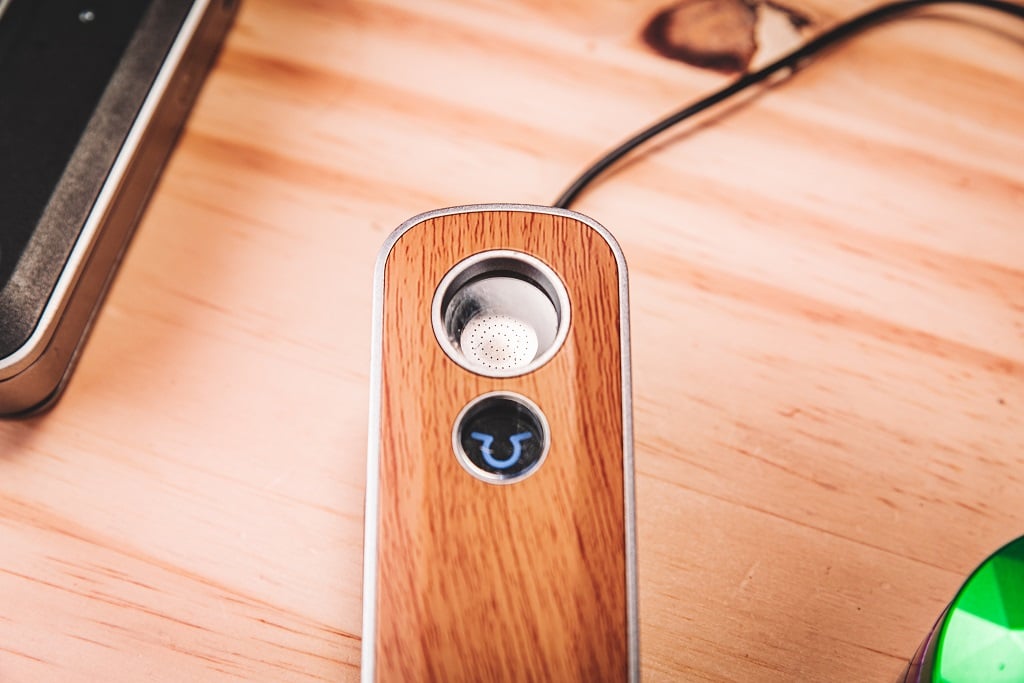 The Firefly 2+ uses a Borosilicate glass bowl with laser driller microjets in the bottom. It's pretty easy to load, clean, and maintain, but I do recommend cleaning out your herbs immediately after a session to keep them free of debris.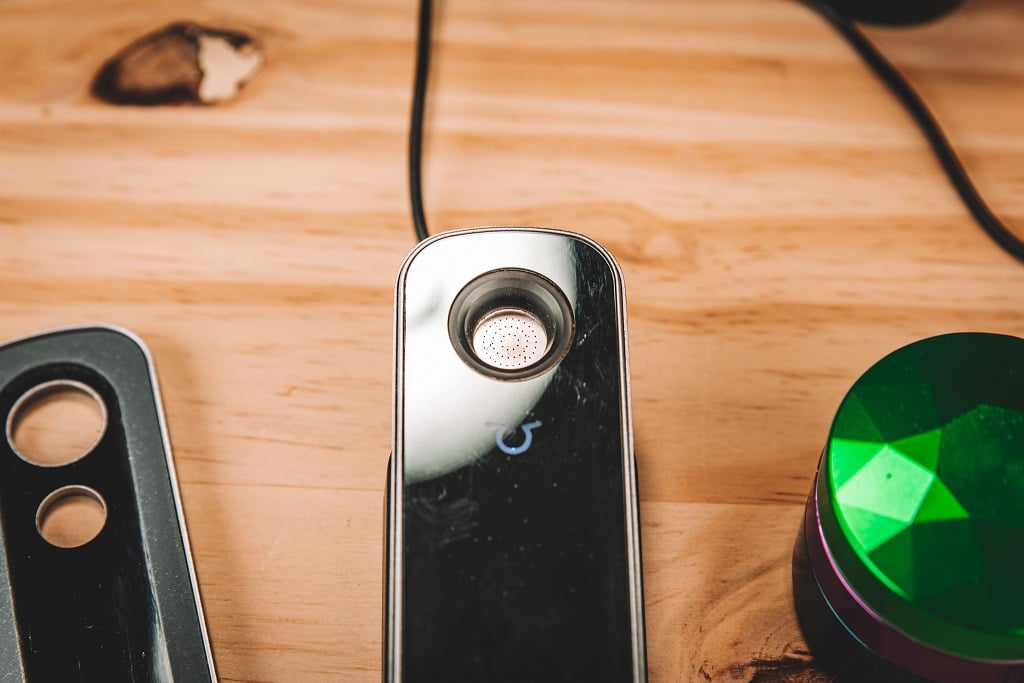 Chamber Info (Bowl Size) – One of the most significant improvements with the Firefly 2+ is the ability to load varying sized bowls. The OG Firefly and the Firefly 2 required a fully packed bowl for good results, and while I still recommend a full bowl for best results, you can load smaller chambers for micro-dosing.
The other good thing about the Firefly 2 Plus is that it uses 100% pure convection heating, which means you can take a rip and leave the remaining herb in the bowl for a later session. You are only heating the herb as you draw.
Most other portable vaporizers use conduction heating, which continually heats the herbs, drawing (inhaling) or not. This style of heating also works best if you finish the bowl in one session.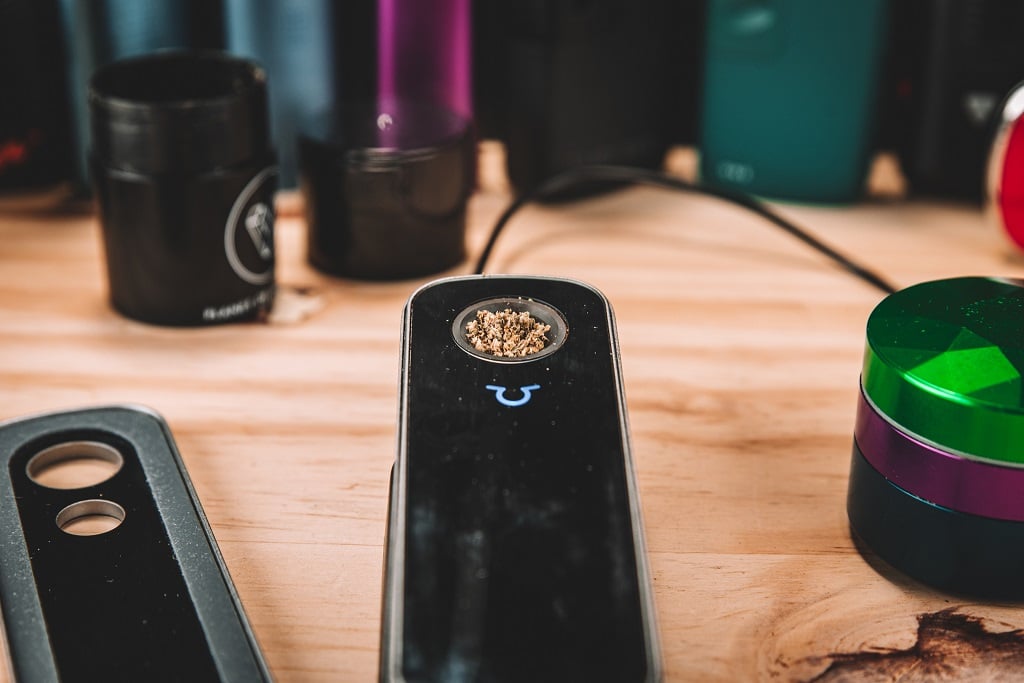 A fully packed chamber is, on average, around .15 grams. I recommend a coarse grind and don't pack down the herbs. Just let them fall as you load it. Be sure to keep all herbs in the bowl and brush any debris from the lid before closing it.
Draw Resistance – The Firefly 2+ increased airflow by 33%, and while it's still not as free-flowing as the Crafty+ or Mighty, it's a big improvement over the Firefly 2.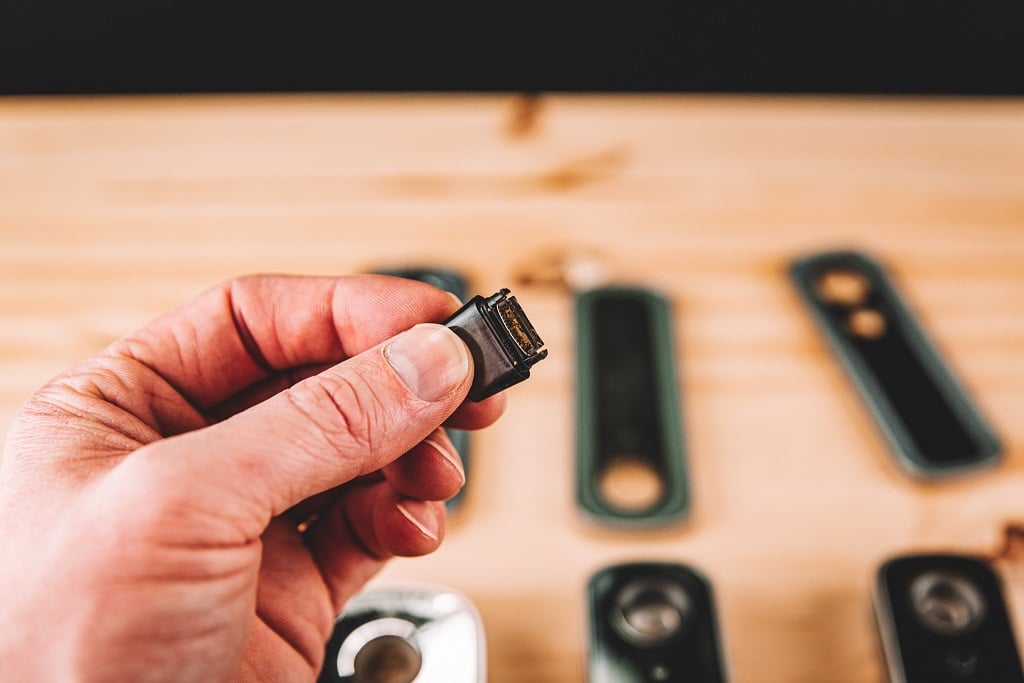 You still need to pack the Firefly 2 Plus properly for the best results. Still, I feel like both the increased airflow and the updated heating algorithm have drastically improved the unit's consistency.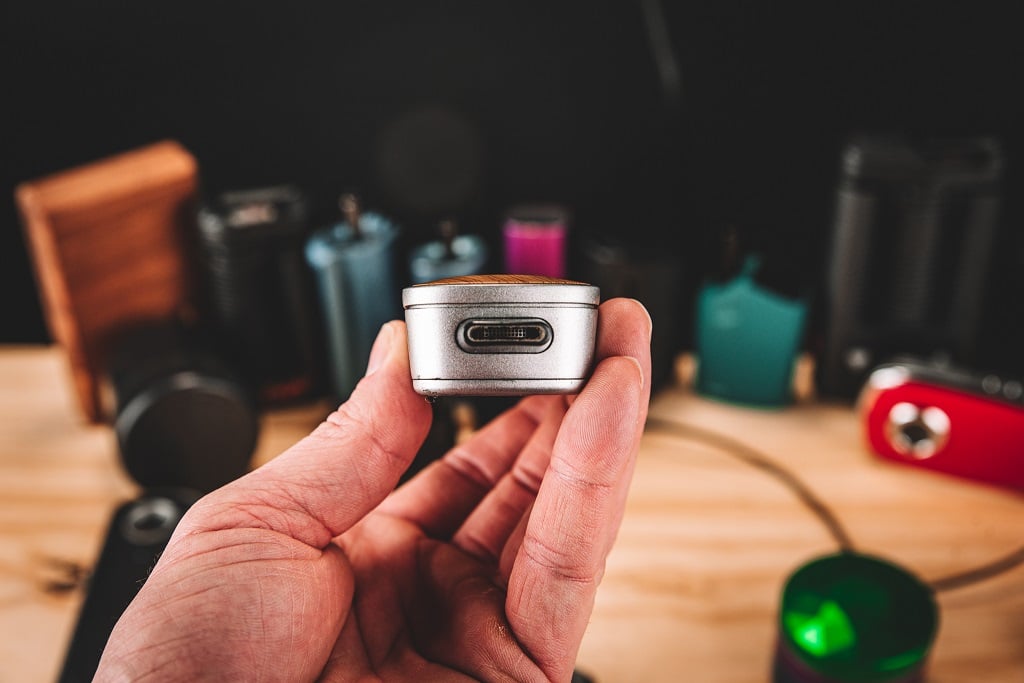 It's a lot easier to get good results without the big learning curve associated with the OG Firefly and the old Firefly 2. It's important to keep the screen on the mouthpiece as clean as possible. Even a small amount of debris can increase draw resistance.
It's essential to have a good seal on the lid. Make sure the logo is lined up in the middle of the glass window for the best results.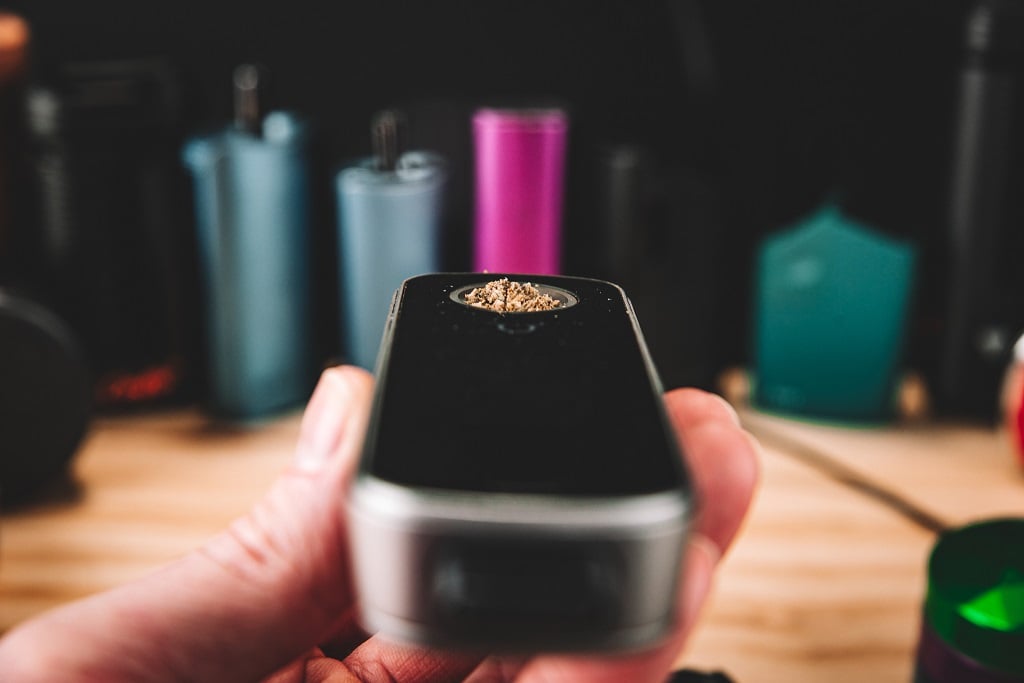 Packing Tips – I've had the best results by building up a little mound over the bowl. Again, don't pack down the herbs. Packing down the bowl will increase draw resistance and make stirring harder after a hit or two. Finer grinds will also increase the amount of cleaning and overall draw resistance but will still work.
Battery and Charging Info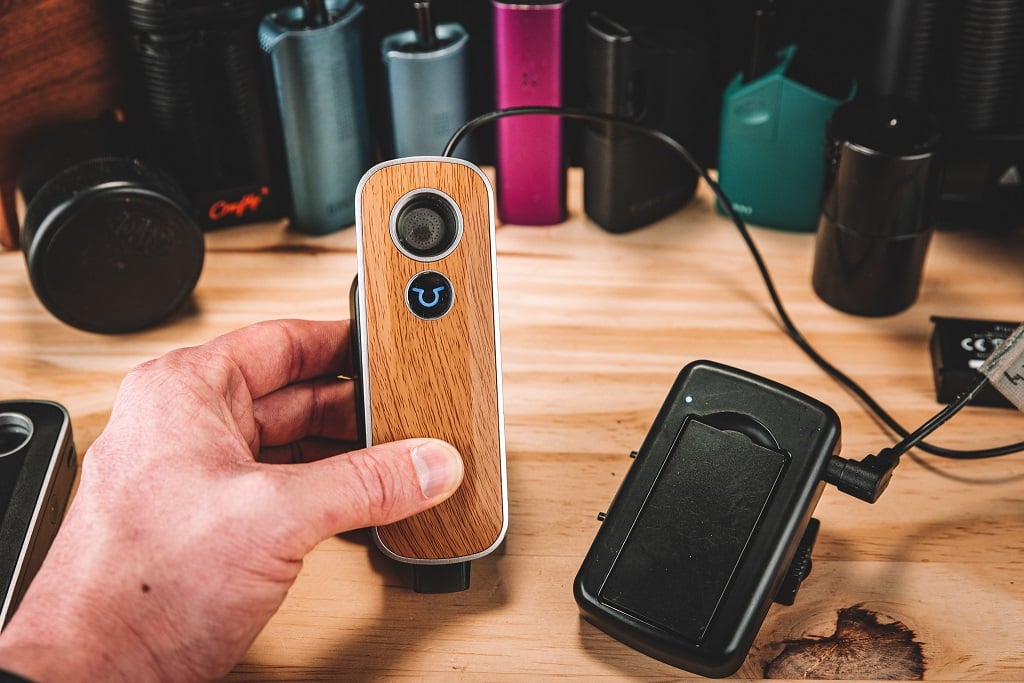 Battery Specs – The Firefly 2 + uses a Lithium-Ion 7.4 770mAh 5.7Wh battery. The Firefly 2+ battery is the same as the Firefly 2, but they made a few firmware tweaks and increased the overall battery life quite a bit compared to the Firefly 2 version.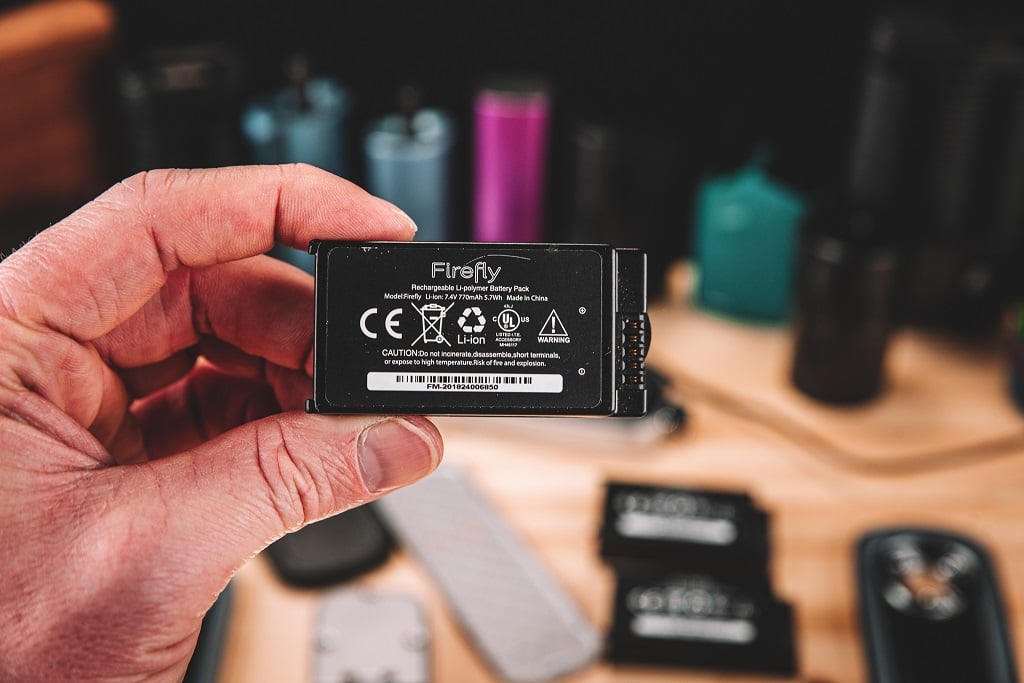 The other plus side to using the same battery is that you can use them interchangeably. So if you have batteries from the first Firefly 2, they will work in the new unit, and you should get better battery life. Using the same battery also means that the charging cradle and external battery charges are interchangeable and will work with Firefly 2 and Firefly 2 Plus.
Battery Life – Before the firmware upgrade, I was getting about five bowls on a fully charged battery. I was averaging about 4-6 hits per bowl at around 360-390 degrees Fahrenheit. These results are pretty typical for a brand new Firefly battery. Over time, the downside is that you will see some battery degradation, especially if you don't follow the battery tips mentioned below.
After the firmware upgrade, I have noticed I get almost an extra two bowls per full battery charge. Trying to kill this vape has been a chore. I was on bowl six last night, taking six hits from each bowl at 390F, and I still didn't kill it. Time will tell how long these batteries hold up.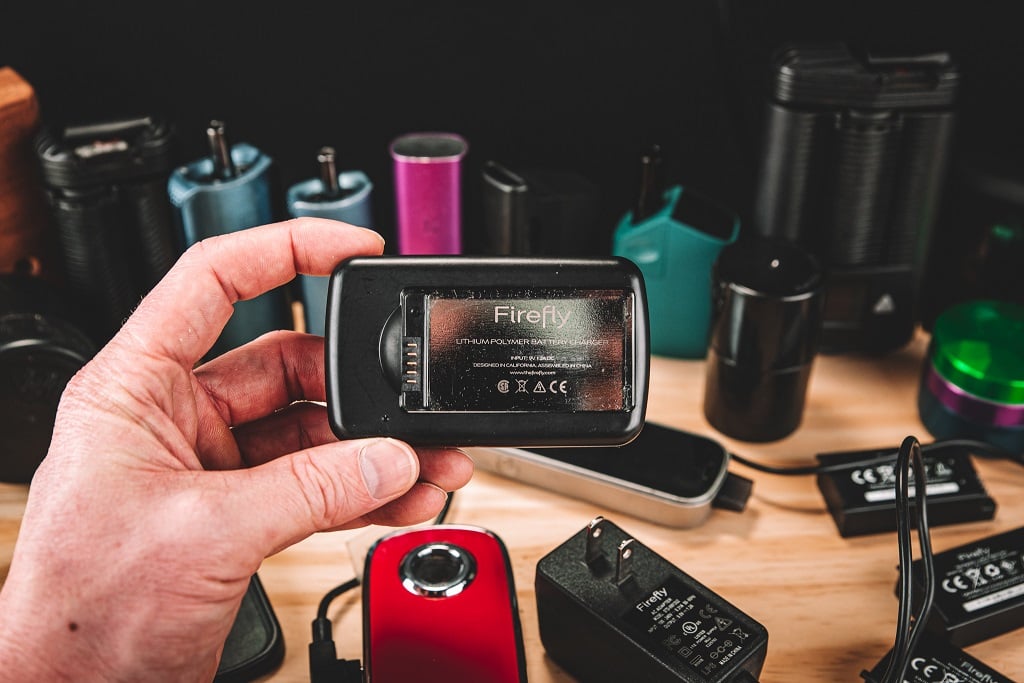 Charging Times – One nice thing about the Firefly 2 Plus is that the batteries charge very quickly. A dead battery will fully charge in about 45 minutes and charge to about 80% within the first 20 minutes.
Meaning that if you can't wait for a full charge, you can throw it on for 10-20 minutes and still get in a couple of sessions. This isn't the best practice to maintain overall battery life, but as long as you're not doing it all the time, it shouldn't hurt it too much. The charging times are one of the best features of this device.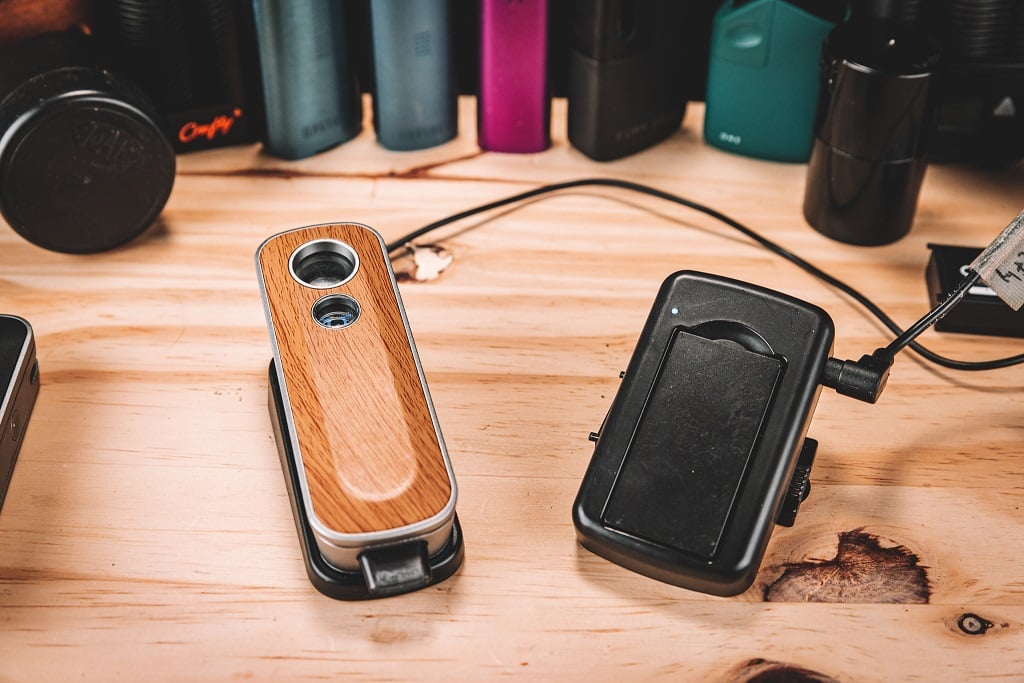 You can also pick up an external charger and an extra battery like the one pictured above. This way, you can have a battery charging while still being able to use the device. Again, it doesn't take very long to charge, but it's nice to have a spare for those "forgot to charge it" moments.
Tips and Tricks – The most important thing is not to store a full battery or completely dead battery for extended periods. So if you plan to let the battery sit unused for a while, try to leave it somewhere around 50% charged. I also recommend alternating batteries to preserve the longevity, and labeling them makes it easier to keep track of.
Cleaning and Maintenance
Cleaning Frequency – The cleaning and maintenance is an important category with the Firefly 2+. While the cleaning is straightforward and takes less than 60 seconds to fully clean, it's crucial to stay up on the cleaning.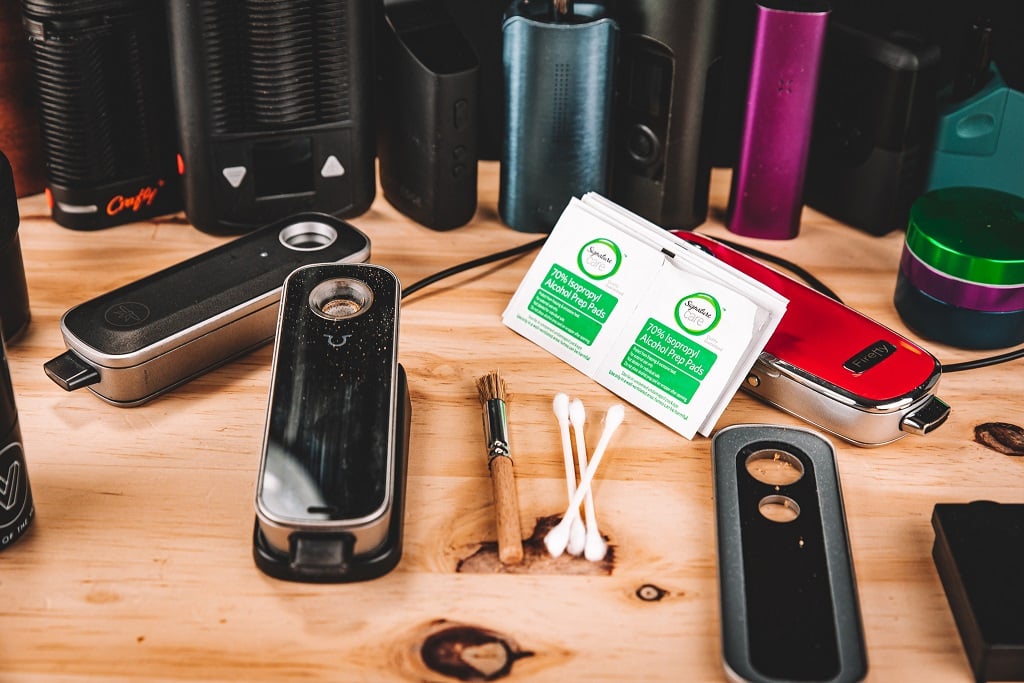 I recommend immediately clearing out the bowl after you've finished with a session when possible and a soft-bristle brush works the best for this. You can also use a toothpick. Finer grinds will require more frequent cleaning, especially if you leave the herbs in after a session.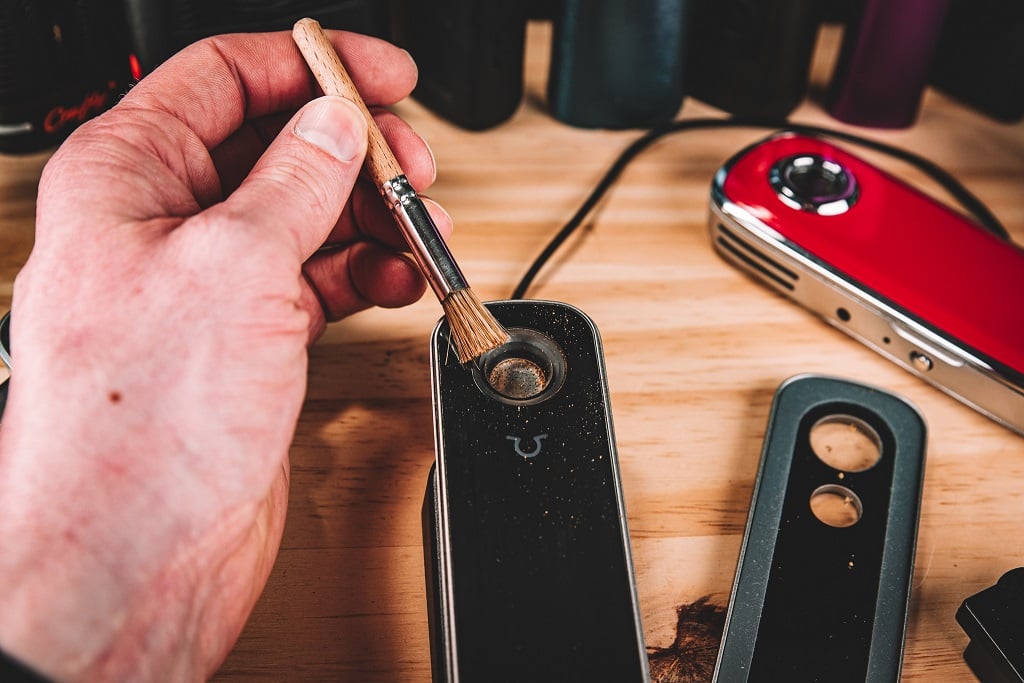 How to Clean – I also recommend carrying alcohol wipes with you to wipe down the borosilicate bowl, vapor path, and lid. Again, it takes barely any time to clean the unit, but it's important to stay on top of it for the best results. You can also keep some ISO and paper towels around the house for quick, easy cleaning.
Warranty Info
Firefly 2+ Warranty Info – The Firefly 2+ comes with a two-year limited manufacturer warranty. The warranty is transferrable. If anything happens to your Firefly 2+, they will:
Exchange bad part for equivalent or new
repair the product
Replace the unit entirely
Refund the full purchase price
Firefly 2+ Review Summary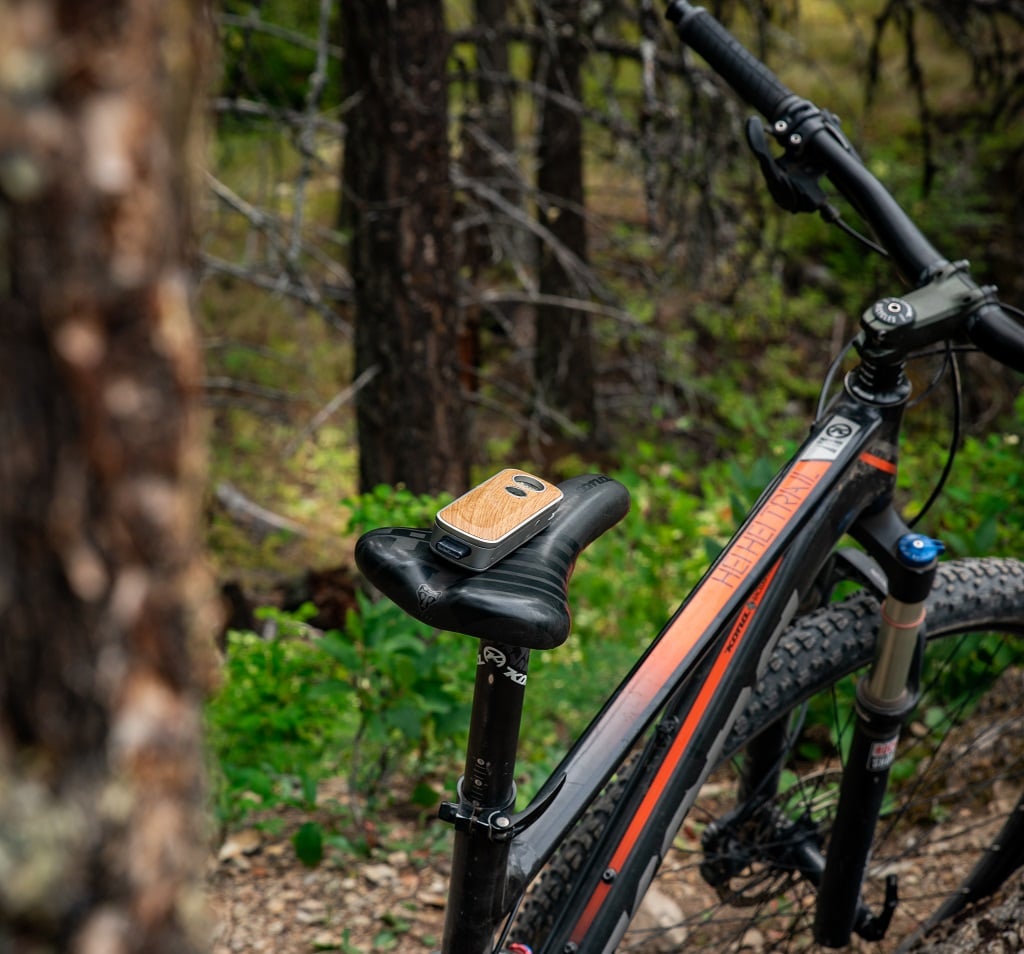 Pleasantly surprised is how I would describe my reaction to the new Firefly 2 Plus. I was pretty skeptical of the unit when I first heard about it because I'm not a huge fan of slight iterations of products. I honestly thought this would be the same thing as the Firefly 2 with a new logo and reduced price, but I was wrong.
The upgrades and lower prices are exactly what the Firefly 2 needed, and I would recommend the Firefly 2+ to anyone that values a higher quality of taste and vapor production. I also recommend it to anyone who likes to take a single rip here and there and doesn't want to commit to a full bowl every single session.
You can click here to pick up the Firefly 2+ directly from Firefly. Don't forget to use coupon code WIZARD15 to save 15%.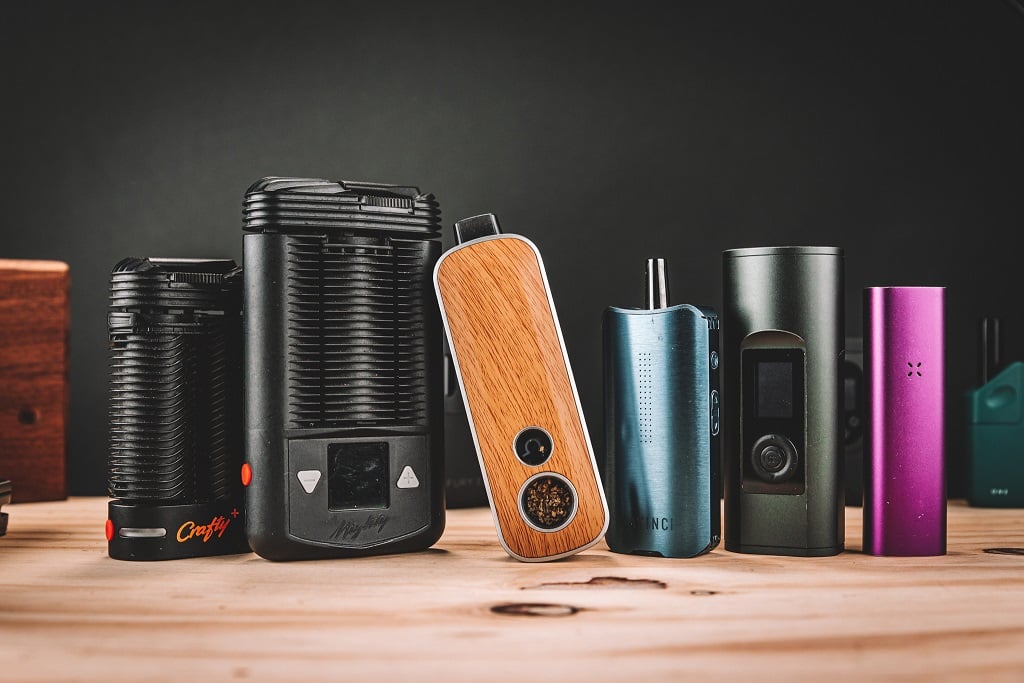 As always, if you have any questions about the Firefly 2, 2+, or any other vaporizer, feel free to leave a comment down below, and I'll get back to you as soon as possible. Thank you for taking the time to read my Firefly 2 Plus vaporizer review, and have a great day!
Buying Options + Coupon Code
Technical Specs
| | |
| --- | --- |
| Name: | Firefly 2+ Vaporizer |
| Manufacturer: | Firefly Vapor |
| Price: | $249 |
| Materials: | Dry Herbs and Concentrates |
| Temp Range: | 200F – 500F |
| Heating: | Convection |
| Battery Life: | 4-5 Bowls Avg |
| Battery Type: | Replaceable / Rechargeable |
| Charging Type: | Cradle / 45 Minutes |
| Warranty: | 2 Years |
| Extras: | Smartphone App |
Pros and Cons
Firefly 2+ (Plus) Vaporizer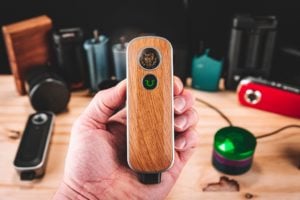 The Firefly 2+ is a dry herb portable vaporizer made by the company Firefly Vapor. The Firefly 2+ vaporizer uses a dynamically controlled heating algorithm with a pure convection heat source to produce some of the best-tasting vapor that you can get from a dry herb vaporizer.
Product Brand: Firefly Vapor
Pros
A+ Flavor
Convection
On-Demand Heating
Great for Micro-Dosing
Glass Vapor Path
Flower and Concentrates
Lightweight
Pocket-Friendly
Elegant Design
Replaceable Battery
Easy to Clean
Cons
Learning Curve
Finicky
Battery Life
Messy Loading / Unloading
Not good for Groups
Needs Stir