Vaporizer Dosing Capsules have become very popular over the last couple of years and for good reason. They drastically cut down on the cleaning required in your vaporizer, they are great for micro-dosing and allow you to be more precise with your dosages.
What Are Vaporizer Dosing Capsules?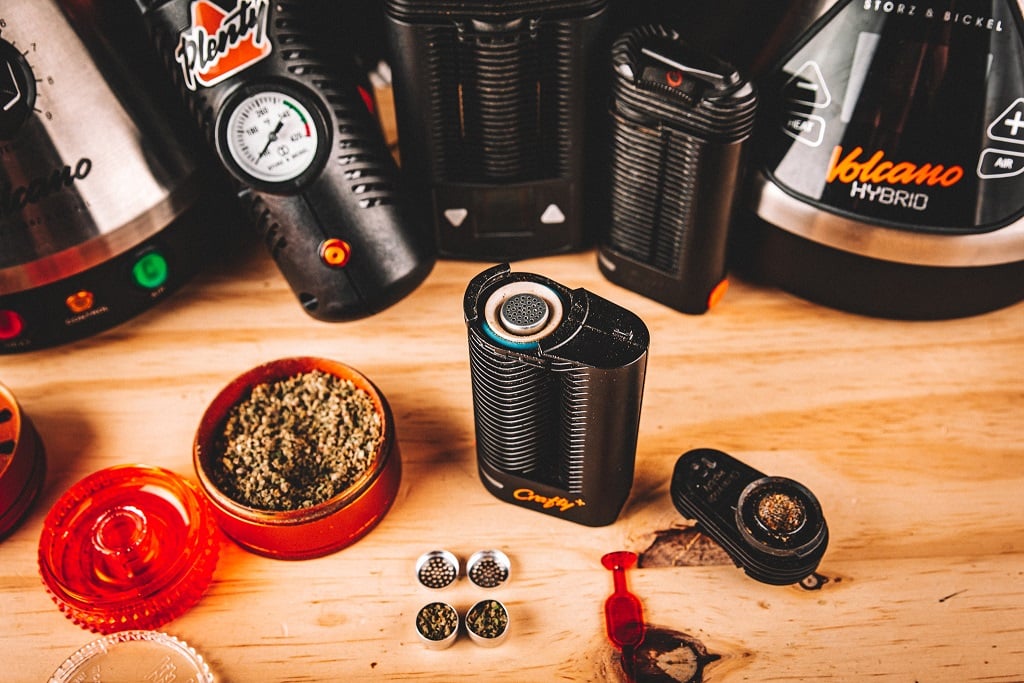 Dosing capsules are small canisters or containers filled with dry herbs or concentrates and then placed into the chamber or oven of your vaporizer. They are generally made from aluminum or stainless steel, and they have screens or holes allowing proper airflow through the container.
The two main advantages of using dosing capsules are that they reduce the cleaning of your vaporizer, and dosing capsules allow you to pre-pack for quicker and easier swapping at a later time. When you swap bowls on the fly with pre-packed capsules, you are less likely to spill herbs.
History of Vaporizer Dosing Capsules
The Vapir One was one of the first portable vaporizers in the early 2000s, and it was also the first to utilize dosing capsules. This Vapir One was actually before my time, as I got my very first vape years later in 2006. (Thanks, Youtuber @AttunedFlux for the Vapir One History) While the Vapir One dosing capsules supposedly worked wonderfully almost 20 years ago, they didn't seem to catch on, and most of the portables coming after them skipped the capsule setup.
A few units like the Pinnacle Pro came with a "crucible" but didn't have a lid. They were great for pre-packing and hot-swapping at home, but they were not good on the go due to spillage.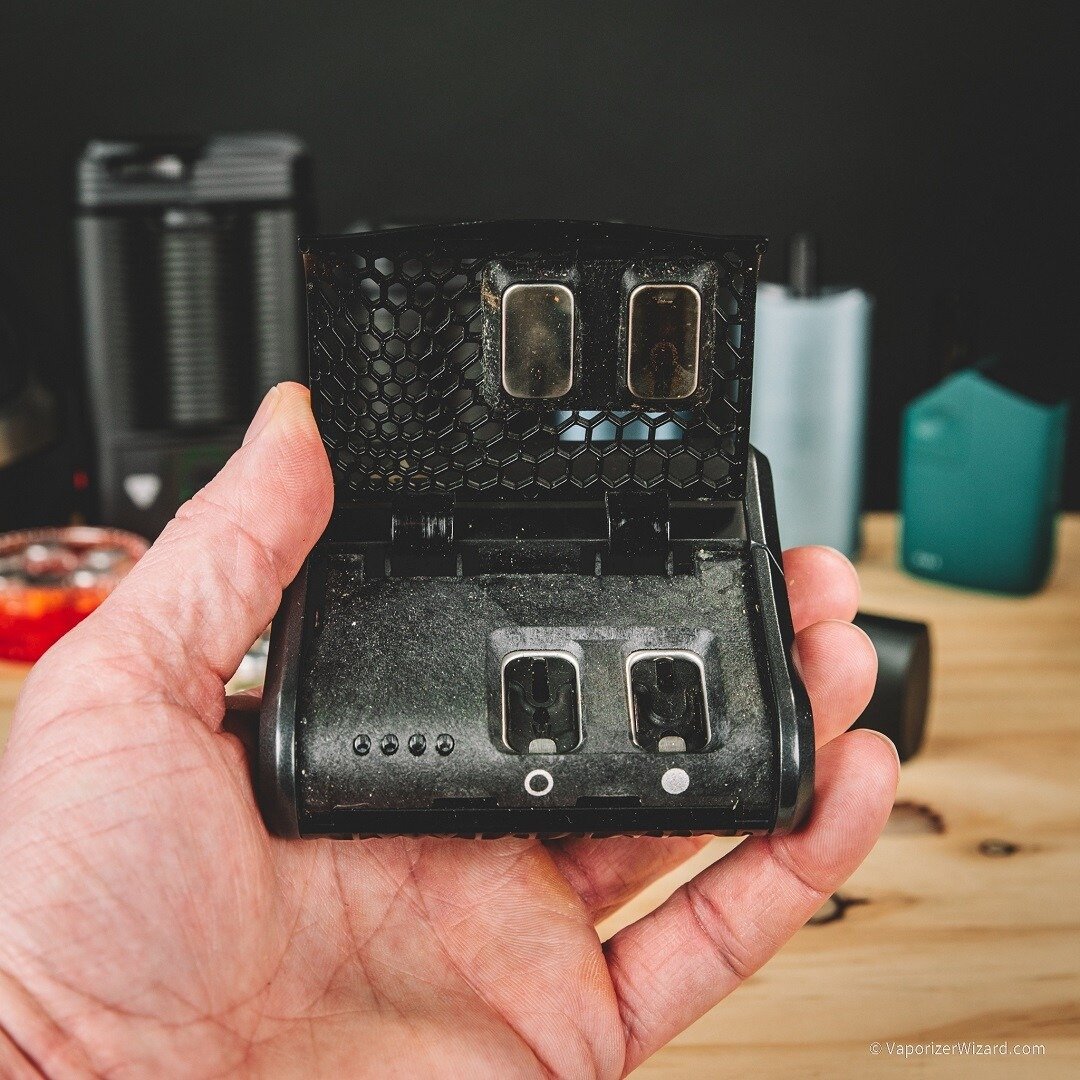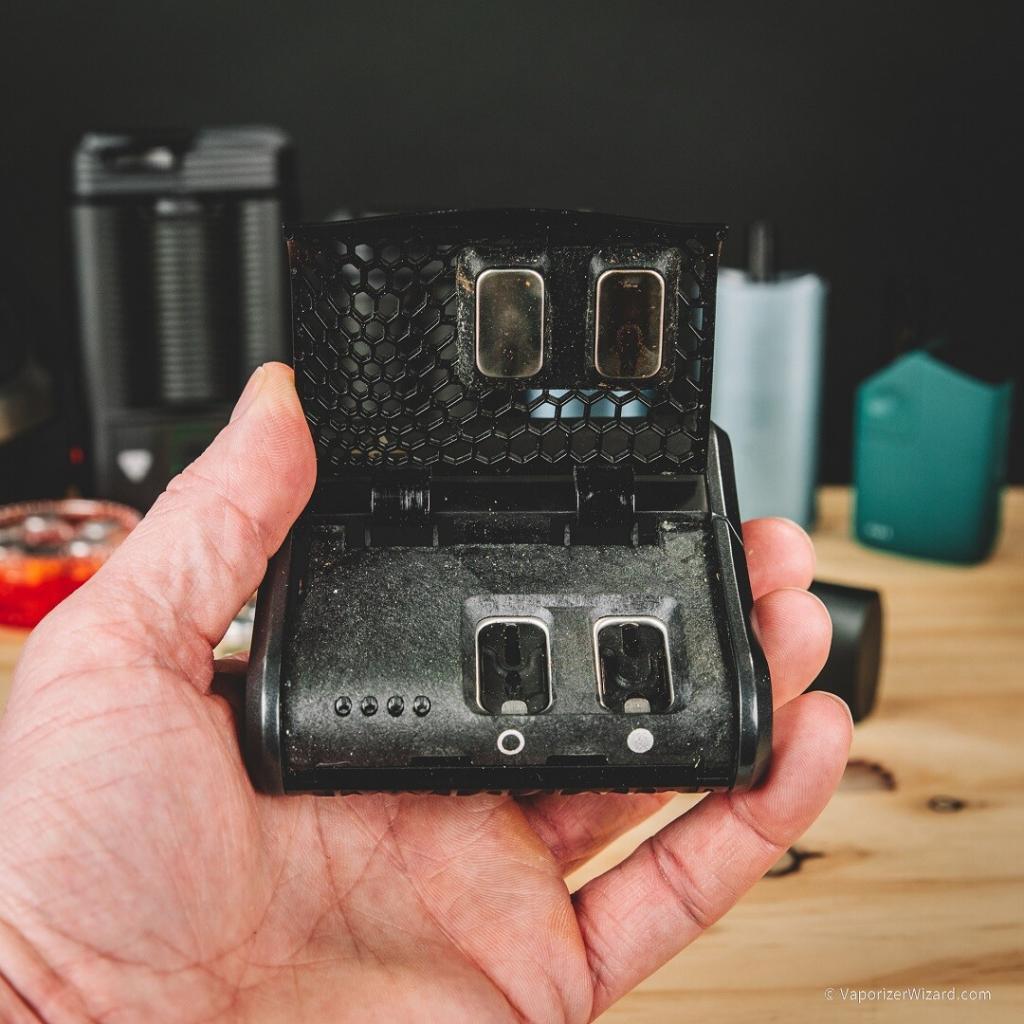 In 2014 the Haze dual bowl vaporizer came out, a unique 3-in-1 vaporizer. Quickly the community realized the "e-liquid can," which came with a cotton pad inside and silicone lid, worked well for pre-packing with dry herb once you removed the cotton pad. Soon people on fuckcombustion and vaporents were buying more cans to pre-pack, and Haze took notice.
Sometime around the Haze V3, they released the dry herb can lid, which changed it from a silicone lid with two holes to a stainless steel screened lid with great airflow. Dosing capsules were finally back to being used and talked about within the community.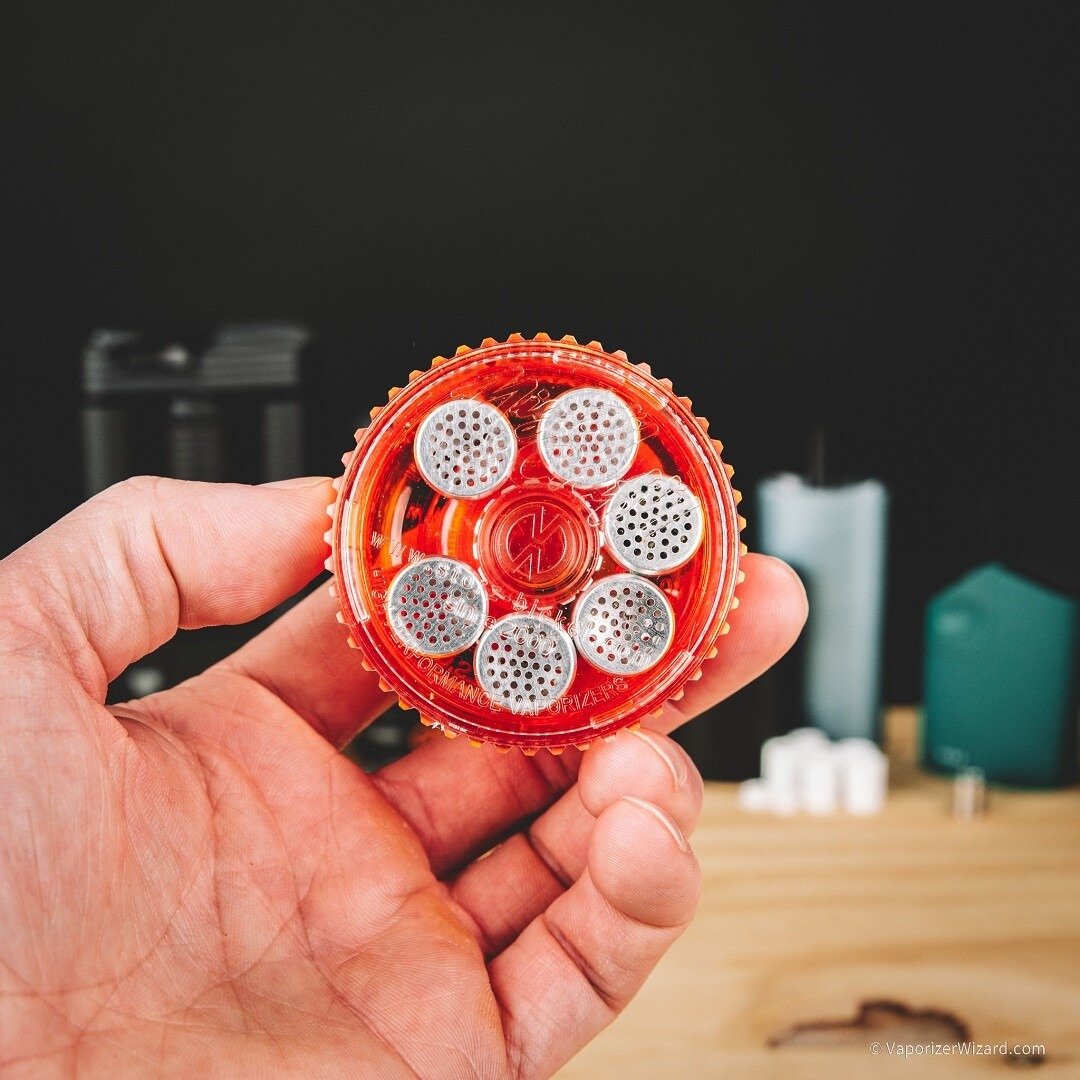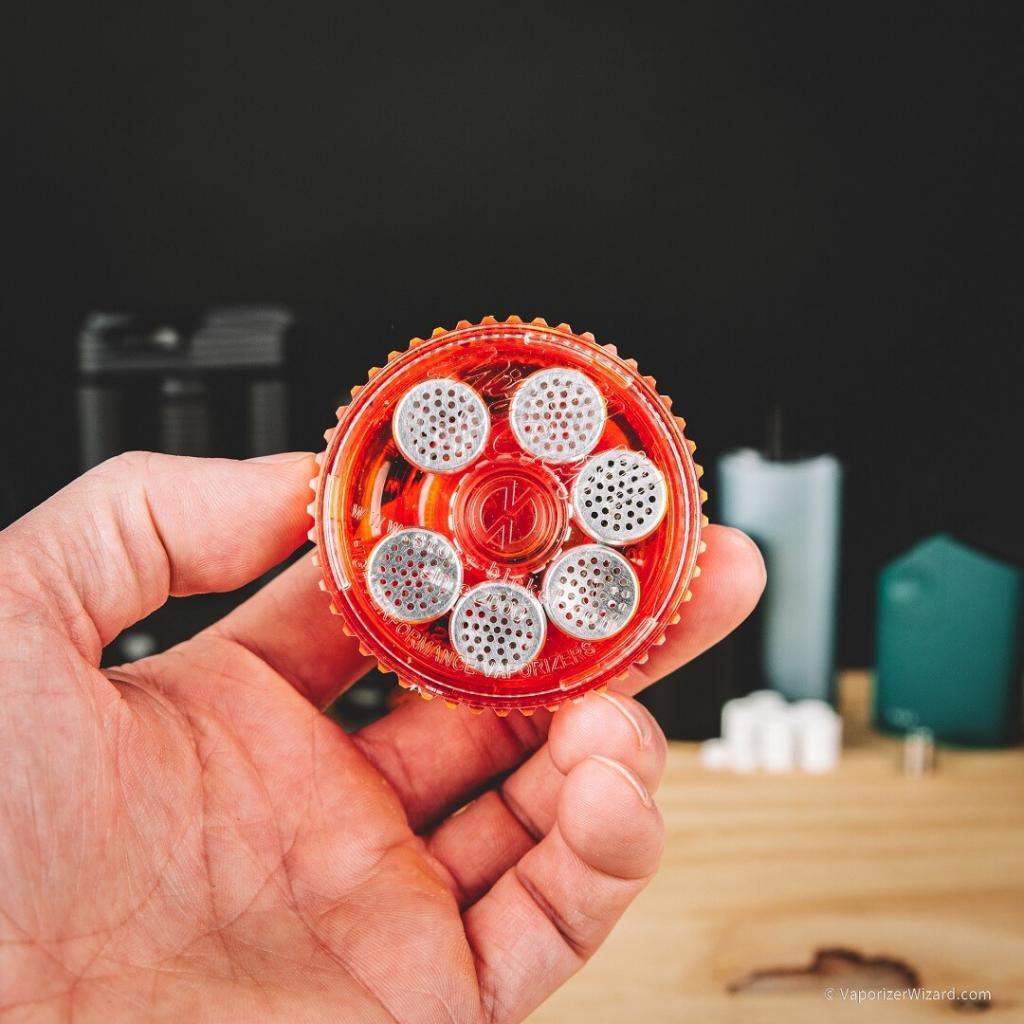 In 2016 Storz and Bickel launched the dosing capsules for the Crafty and the Mighty portable vaporizers. Dosing capsules had finally gone fully mainstream, and a whole bunch of accessories soon came after. They released the waterproof capsule caddy, the magazine with eight dosing caps, and even a filling set for 40 dosing capsules.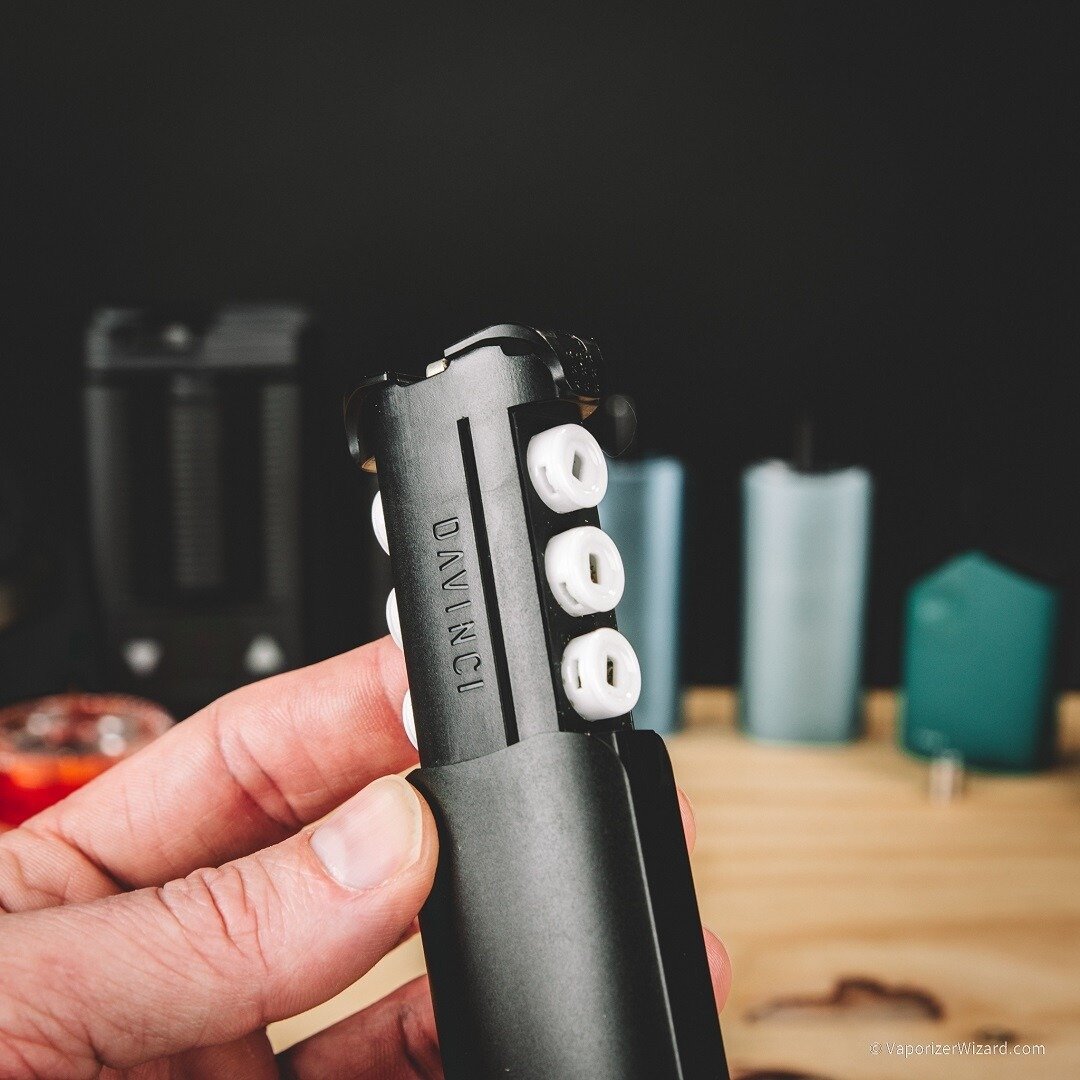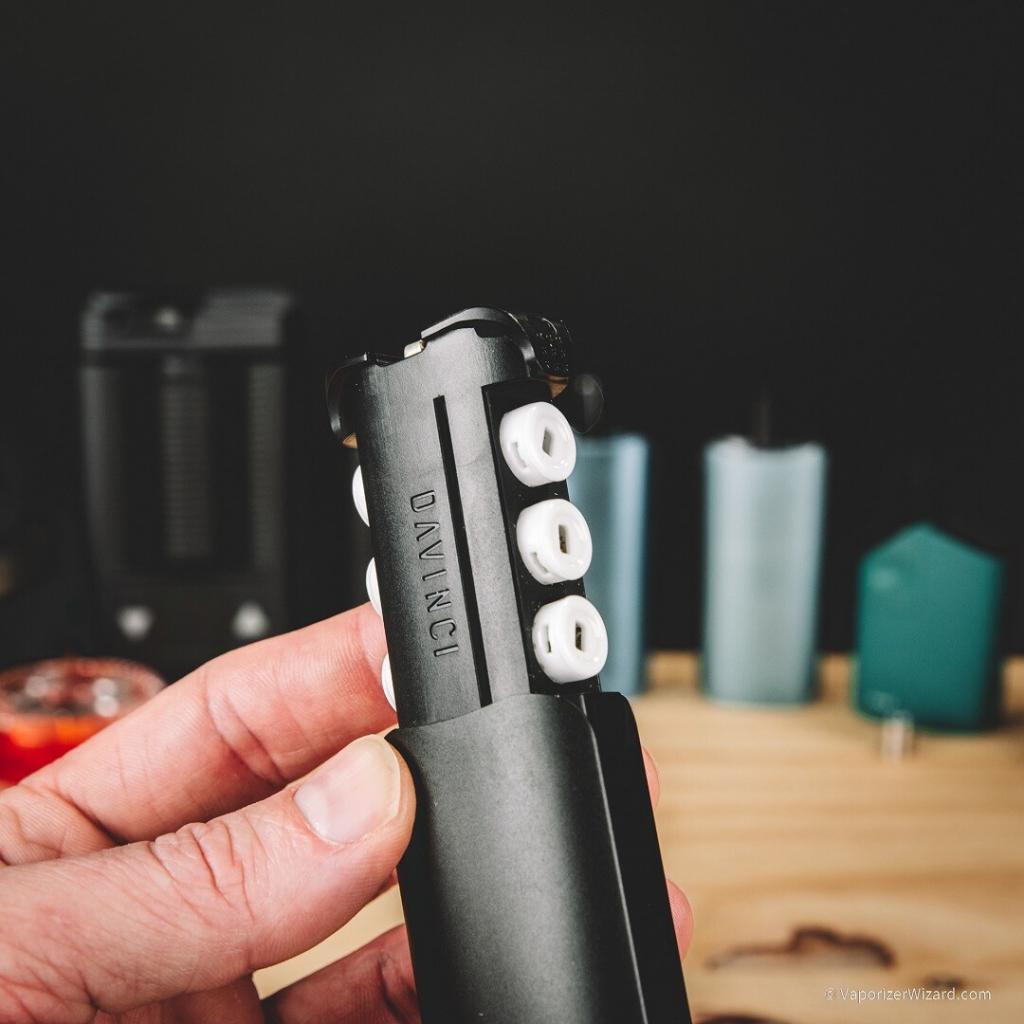 Davinci makes the newest dosing capsules that I recently picked up. The IQ2 dosage pods are made from alumina ceramic, which has some cleaning advantages over aluminum and stainless. It also conducts less heat, so I am excited to see how these perform after more use.
How Do I Use Dosing Capsules?
Dosing capsules are incredibly easy to use in theory, although in practice, they can be cumbersome if you don't have the greatest finger dexterity.
Take an empty capsule and fill it with dry herbs. You can use a scoop, any of the filling accessories, or even your fingers. Then you press, snap, or screw on the lid to seal the capsule shut.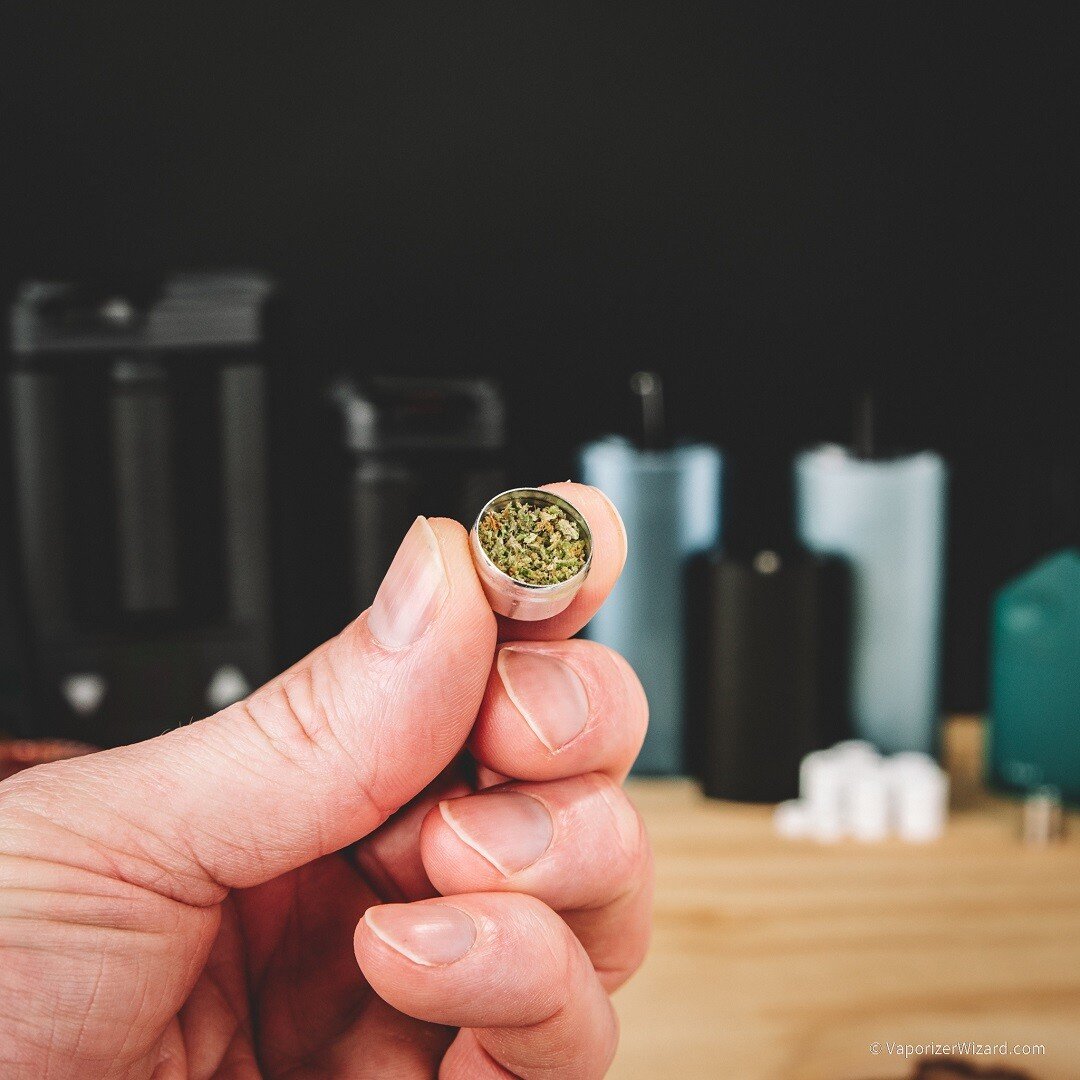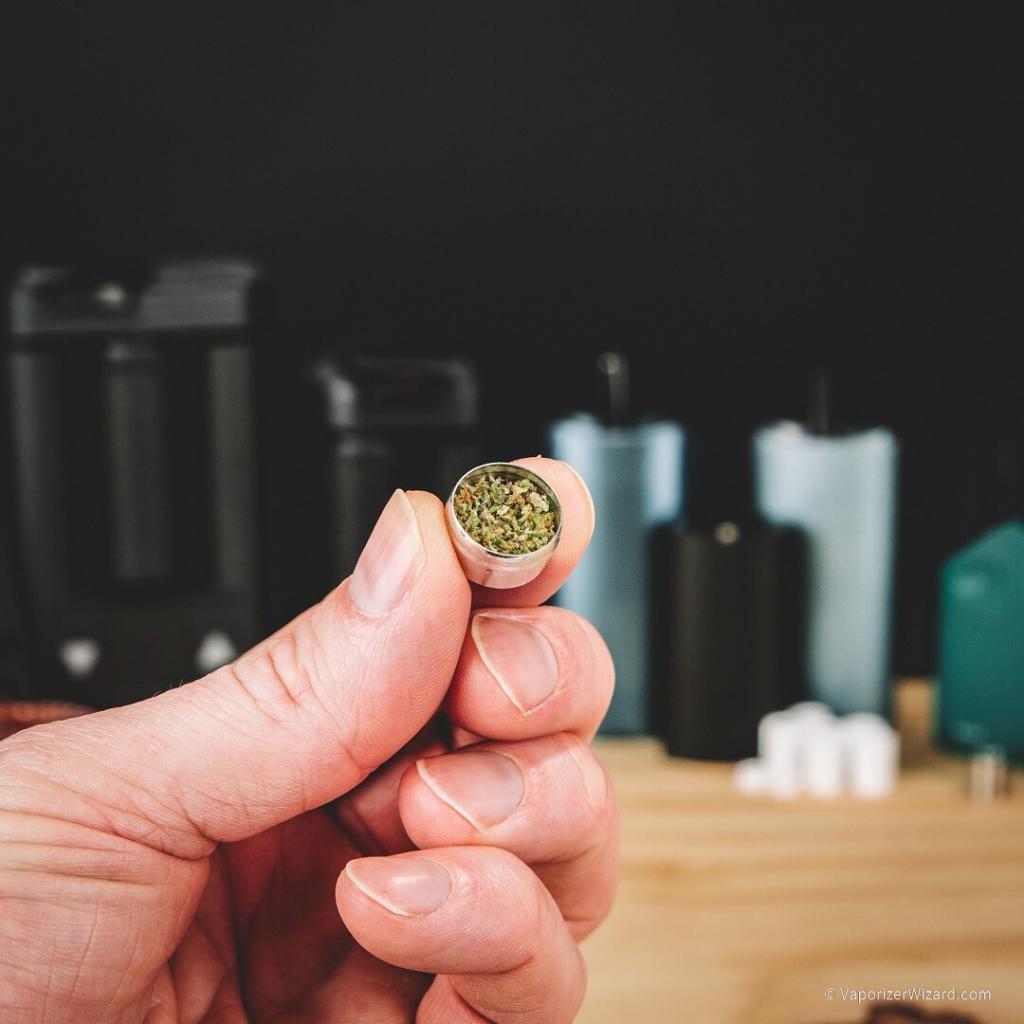 It's easiest to pre-pack multiple capsules at once. Then you can optionally load them into a carrying container or throw them in your pocket with the vape.
When it's time for a session, pop the dosing capsule into the bowl and enjoy your session as normal. When the bowl is done, you can shut the vape off or pop off the top and swap in a new capsule to keep the session going.
Pros of Using Vaporizer Dosing Capsules
When you use dosing capsules, you will not have to clean your vape as often. With units like the Mighty and Crafty, the bowl/oven itself will stay cleaner looking, and the cooling unit will stay cleaner longer, so you won't have to clean your cooling units as often. With something like the PoTV One or the Fury Edge, the mouthpiece and the mouthpiece screen will stay cleaner longer as well.
One of many people's favorite aspects about dosing capsules is pre-packing for easy clean and fast swapping. Even if you are swapping bowls at home and using a scoop, you still often spill a little bit of herb. If you are changing pre-packed cans, you won't ever spill. This is very noticeable when you are out and about. For example, when I try to repack my Mighty on a dog walk, I sometimes lose a bit of herb to the wind. If I have pre-packed cans, that never happens. It is also just faster to swap bowls with pre-packed cans.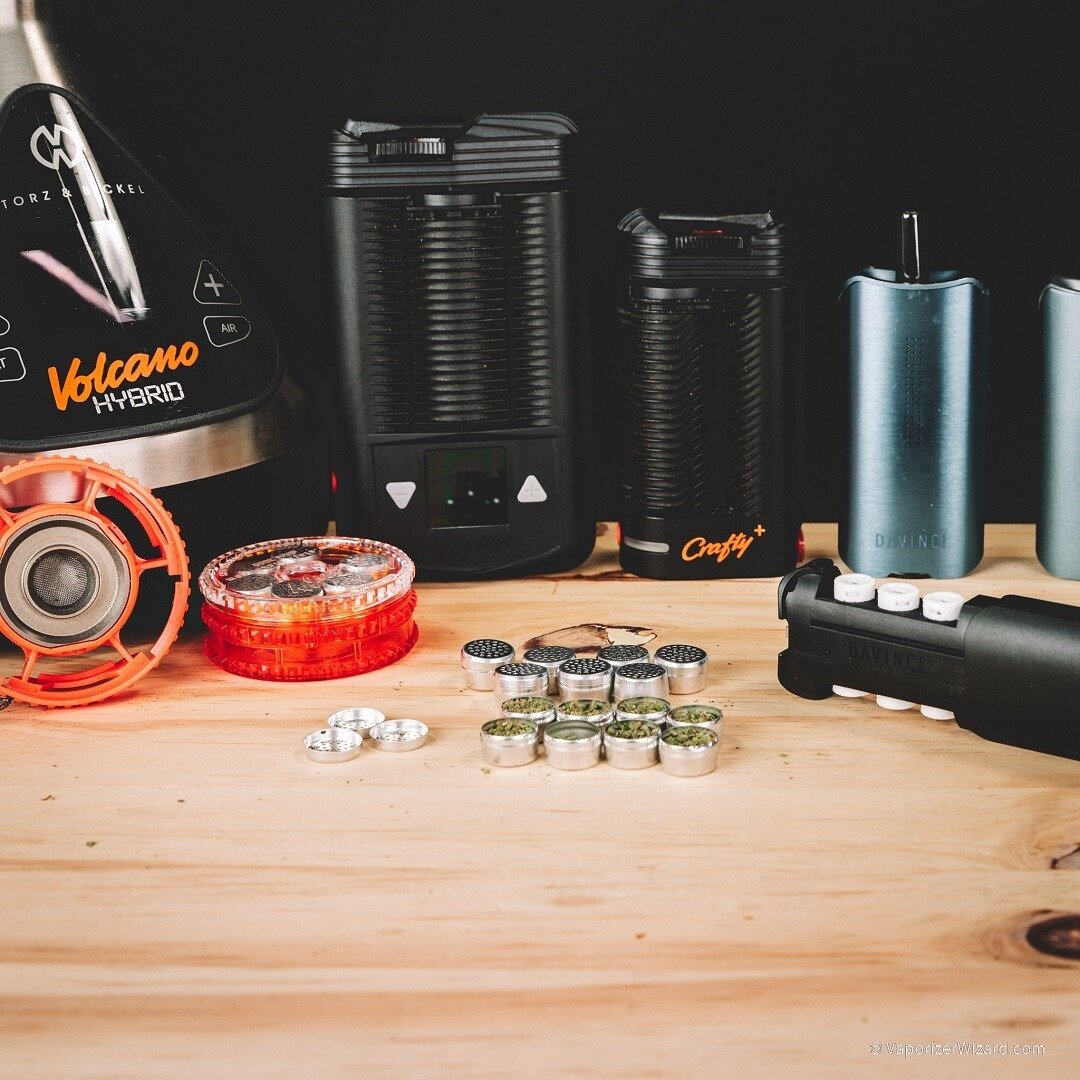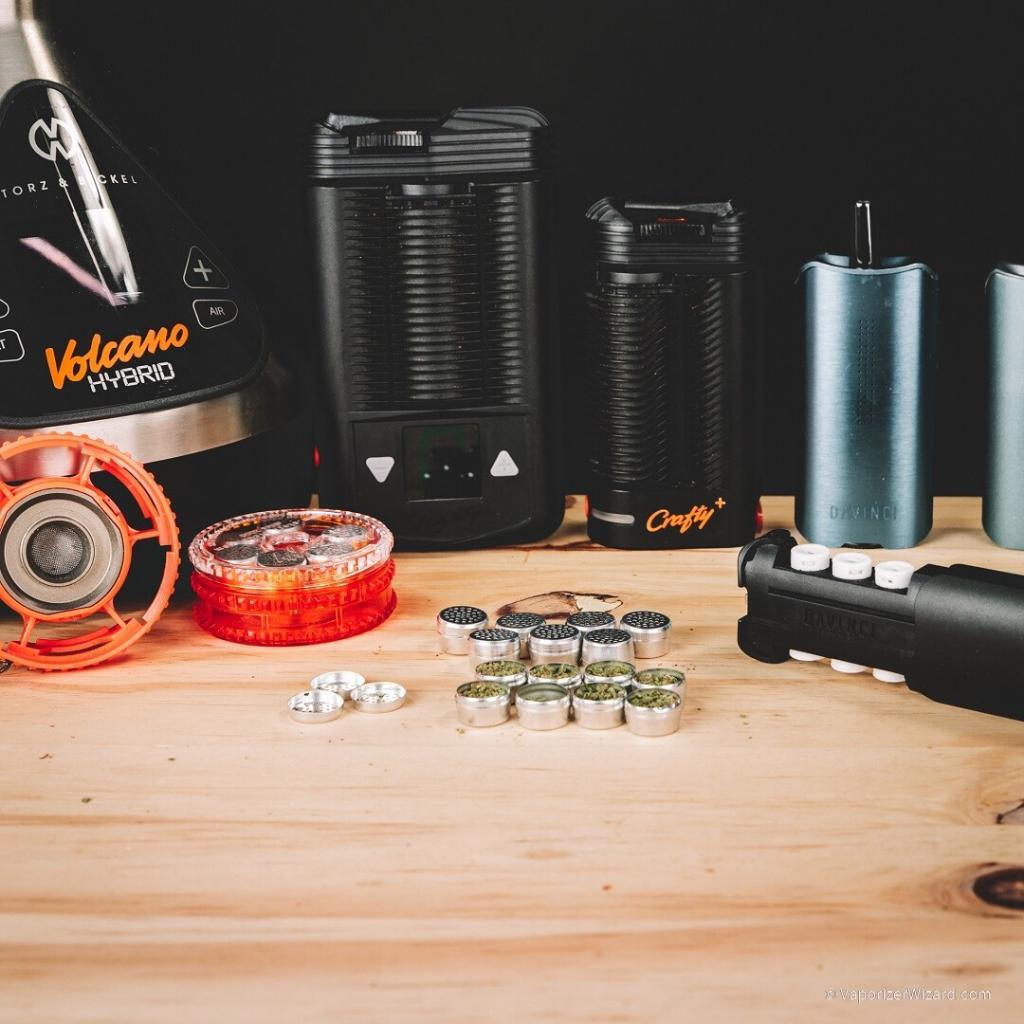 If you pre-pack your pods, it's very easy to measure your doses ahead of time and know you have precisely .1 or .15 or .2 grams of dry herb in your capsule. If you are packing your bowls on the fly, you can only guess the size dose you are getting.
Cons of Using Vaporizer Dosing Capsules
The dosing capsules can be cumbersome to load if you do not have the best finger dexterity. They are quite small, and the lids (especially S&B) can be tough to get off sometimes.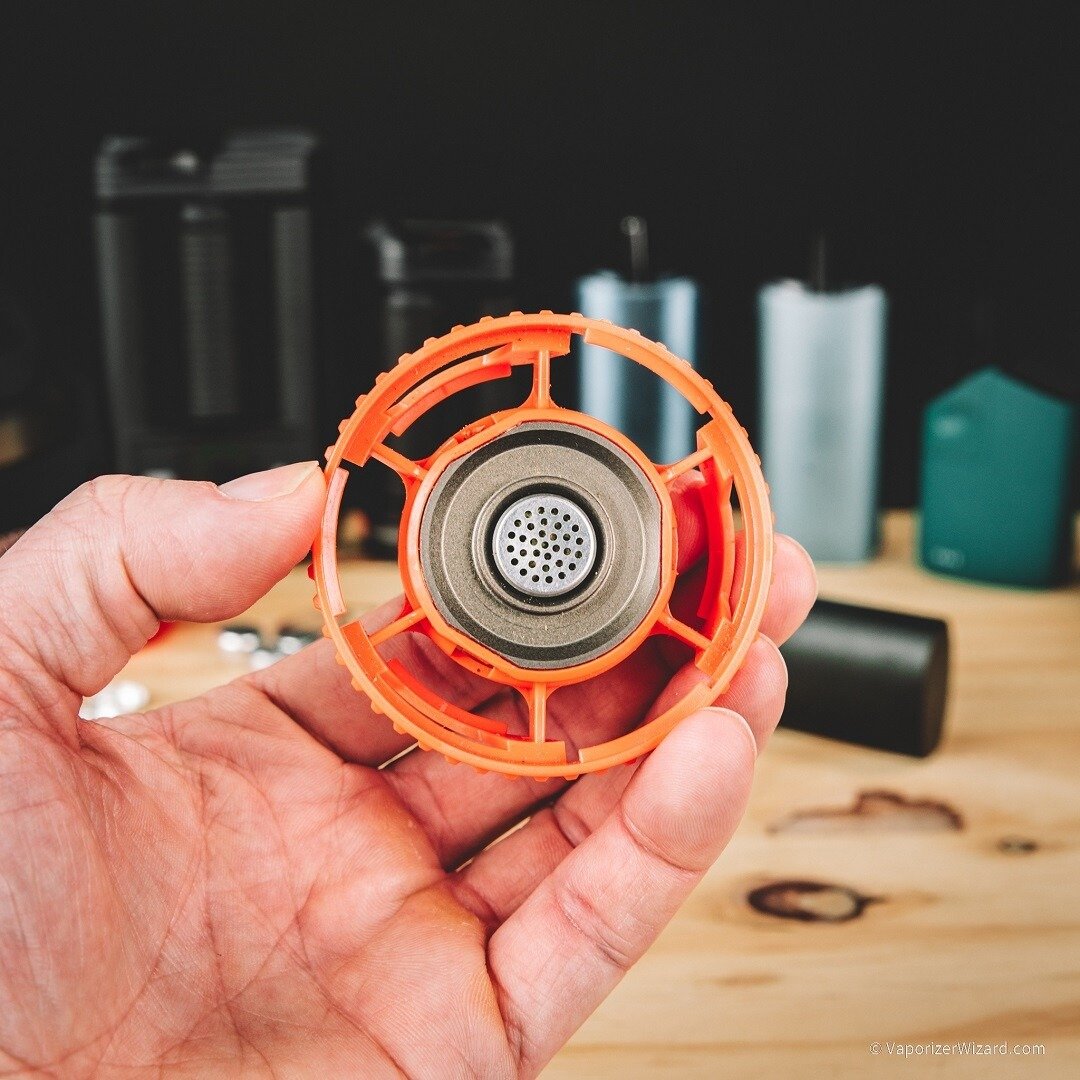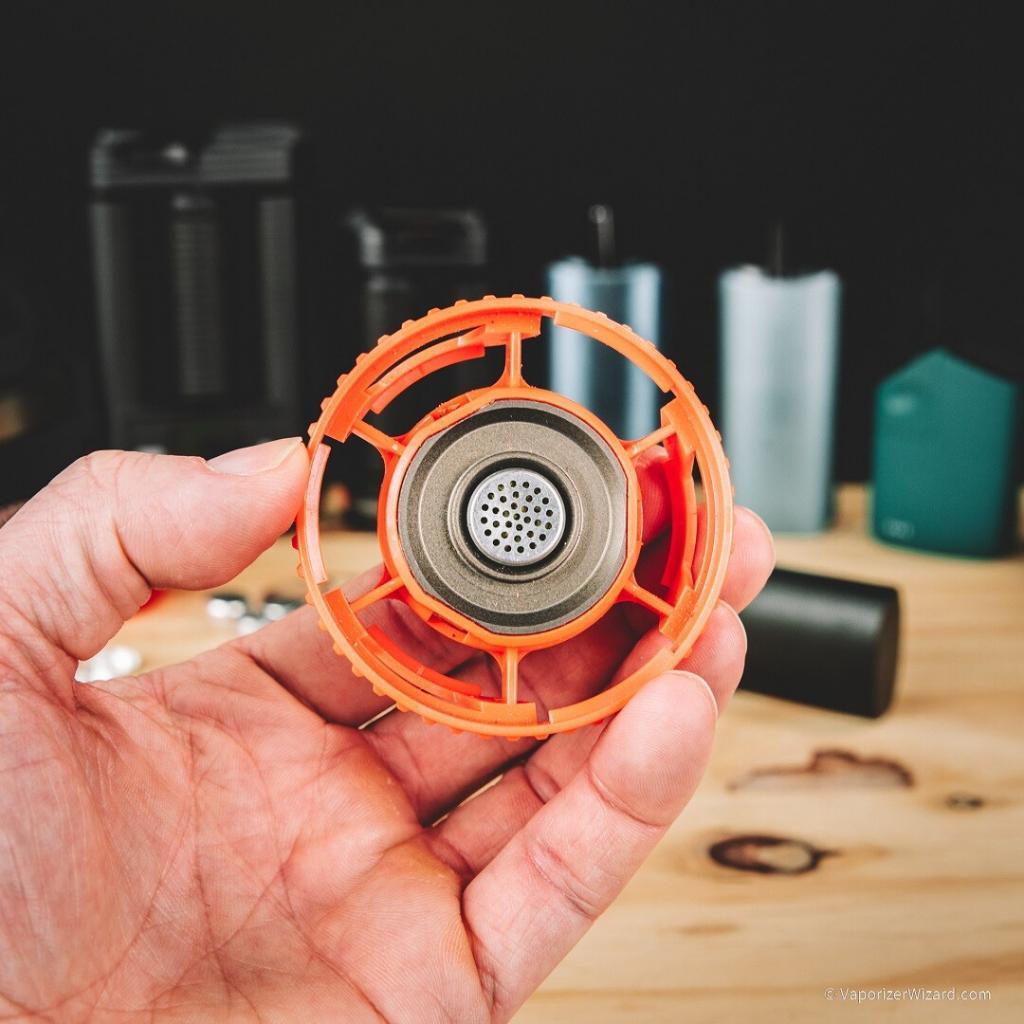 The dosing capsules take up part of the oven's space, usually with a metal. This does two things: it reduces the size of your bowl slightly, and it adds more conduction heating, which can slightly lower the vapor quality of a convection or hybrid device.
While the capsules reduce the cleaning of the vaporizer itself, you will now have to clean the capsules occasionally. Overall, cleaning dosing capsules is easier than cleaning a Crafty or Mighty cooling unit, but it is one extra thing to be aware of.
How Do I Clean Vaporizer Dosing Capsules?
After repeated use, dosing capsules will start to get dirty. You may notice the lid beginning to stick or reduced airflow when in use. That means it's time for some cleaning!
Dosing capsules are straightforward to clean. The first thing you do is open them up and wipe or brush out any old dry herb. After they are brushed out, it's time to clean them with isopropyl alcohol. 70% works if it's all you can find, but I prefer 91% or 99%.
If I only have a couple of capsules to clean, I like to throw them into a shot glass with some isopropyl alcohol. You can let them soak in the shot glass for a little while or disturb/agitate them to speed up the process.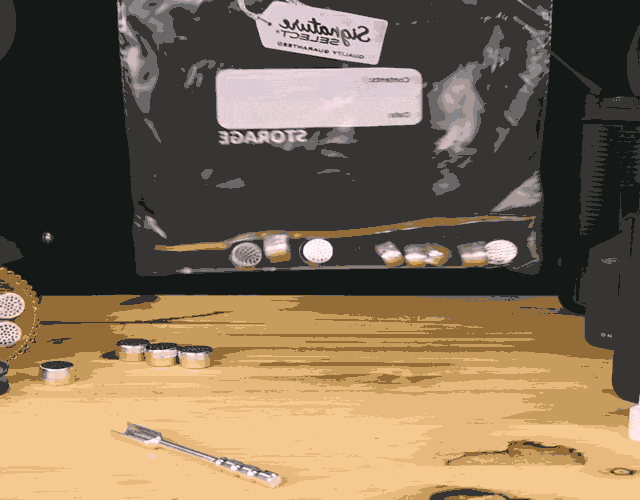 If I am cleaning a large number of capsules at once, I prefer to find a small plastic sealable bag and throw them in and pour a good amount of isopropyl alcohol in the bag and seal it. Once the bag is sealed, you can shake and swirl it around, and everything will clean up.
Once they look clean, remove them from the iso, rinse them off with water, and then set them out to air dry.
Tips For Vaporizer Dosing Capsules
One of the most important things to remember with dosing capsules is not to overpack them. You might have the urge to jam as much herb as you can in there, but the dosing capsules already reduce airflow a bit, so if you compress the herb too much, it can restrict the airflow.
If you empty your capsules after a session, instead of always leaving them full of spent herbs, the capsules will need to be cleaned slightly less often.
You can place a stainless steel screen on top of the herbs before closing the capsule. This will slightly reduce the cleaning of the vaporizer itself. If you hate cleaning your mouthpiece or cooling unit, this might be something you will like.
If your dosing capsule lid gets stuck because of stickiness, then it's usually easier to open if you heat the dosing capsule before you open it.
Dosing capsules are VERY hot after the end of a session, be aware they need to cool down slightly, or you need to play hot potato if you want to swap them at max temp.
Vaporizer Dosing Caps 101 Wrap-Up
Overall, vaporizer dosing capsules have a lot of great advantages and will more than likely be a good system for most people. I'm just lazy and don't want to mess with them.
Thank you for taking the time to read my blog on the basics of dosing capsules and please hit me up in the comments with your experiences. Do you use dosing capsules? How do you keep them safe and transport them? How many do you pack at a time? Do you use dry herbs and concentrates or just dry herb? Have a great day!