The Pax Mini is a portable dry herb vaporizer made by Pax Labs. The Pax vaporizers are known for their overall slim form factor and tough outer shells, which makes them very pocket-friendly, durable, and the perfect vaporizer for those on-the-go outdoor activities.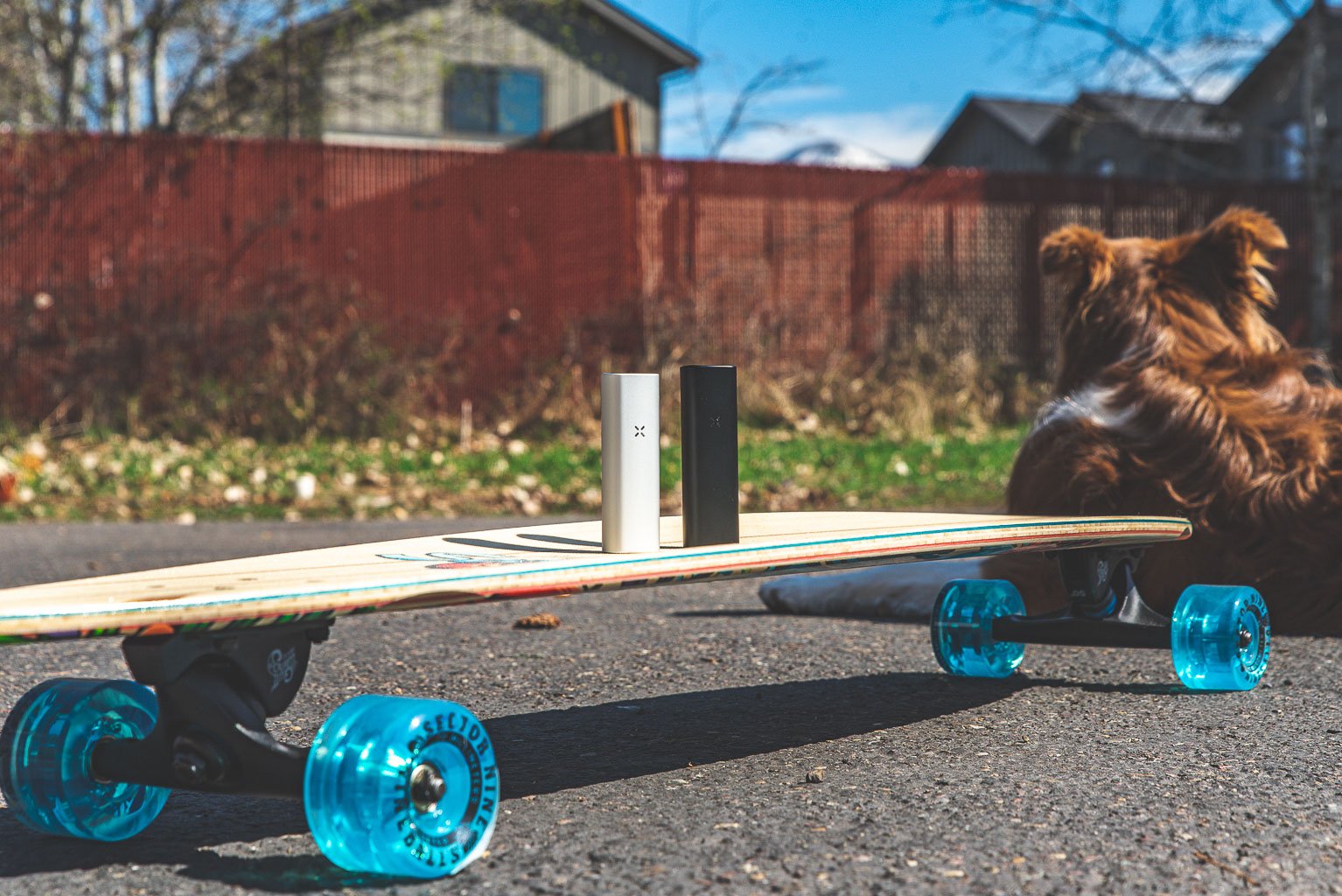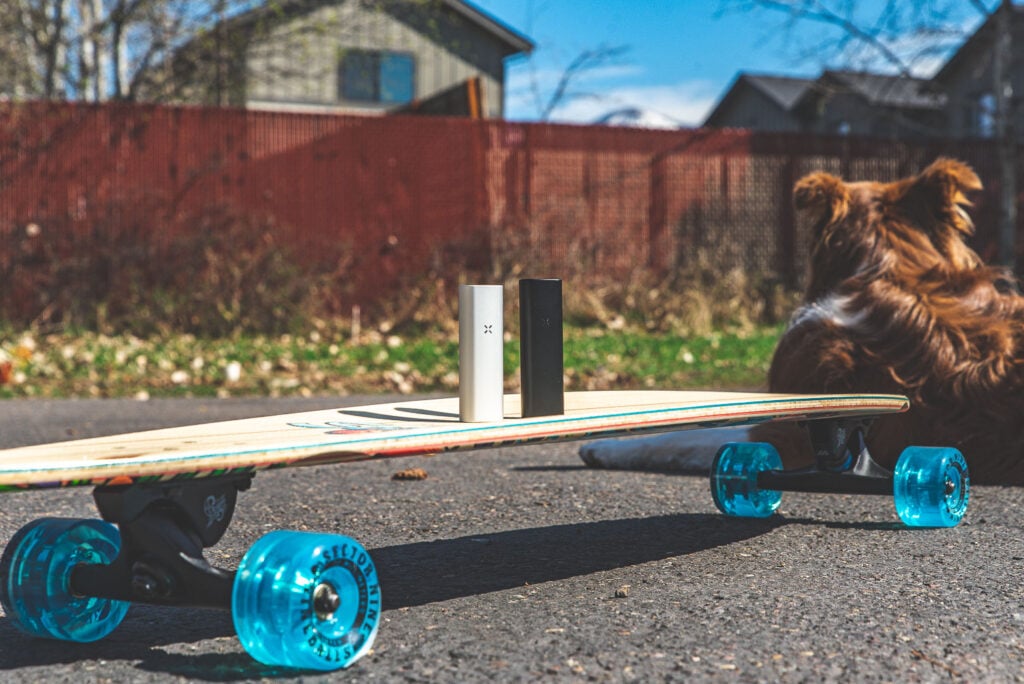 What is the Pax Mini? The Pax Mini is an upgraded version of the Pax 2 and a sibling of the Pax Plus. When compared to the Pax 2, the Pax Mini features a better heating algorithm, a slimmer size, and an upgraded 3D-printed screen for better airflow and easier cleaning.
Overall I'm super impressed with the upgrades on the new Pax Mini, and they managed to keep the retail price at $150.
I've rated the Pax Mini a 9.24/10, and it's dubbed the "Best Portable Vaporizer Under $150" on my portable vaporizer buying guide. The Pax Mini is actually rated slightly higher than the Pax Plus because of the value category. You can see a complete breakdown of my scoring in the "performance category" below. Check out my Pax Plus Review to see the differences.
What will I find in this review? In this Pax Mini review, I will go over the differences between the Pax 2, Pax Plus, and Pax Mini. I will go over the new battery and charging specifications, temperature options, heating style and compare the Pax Mini to some other popular portable vaporizers currently on the market.
The Pax Mini retails for $150. You can click here to check it out directly at Pax Labs or scroll down to my "buying options and coupon code" section to see more choices. Read on below for my full Pax Mini vaporizer review.
From Buzz Danklin – My first vaporizer review for vaporizerwizard.com was for the OG Pax by Ploom back in 2014. I've since reviewed over 200 different portable and desktop-style vaporizers. I have extensive knowledge in this niche and quite the collection at this point. Check out how I review products, how to get in contact with me, and why you can trust my reviews here.
Pax Vaporizers History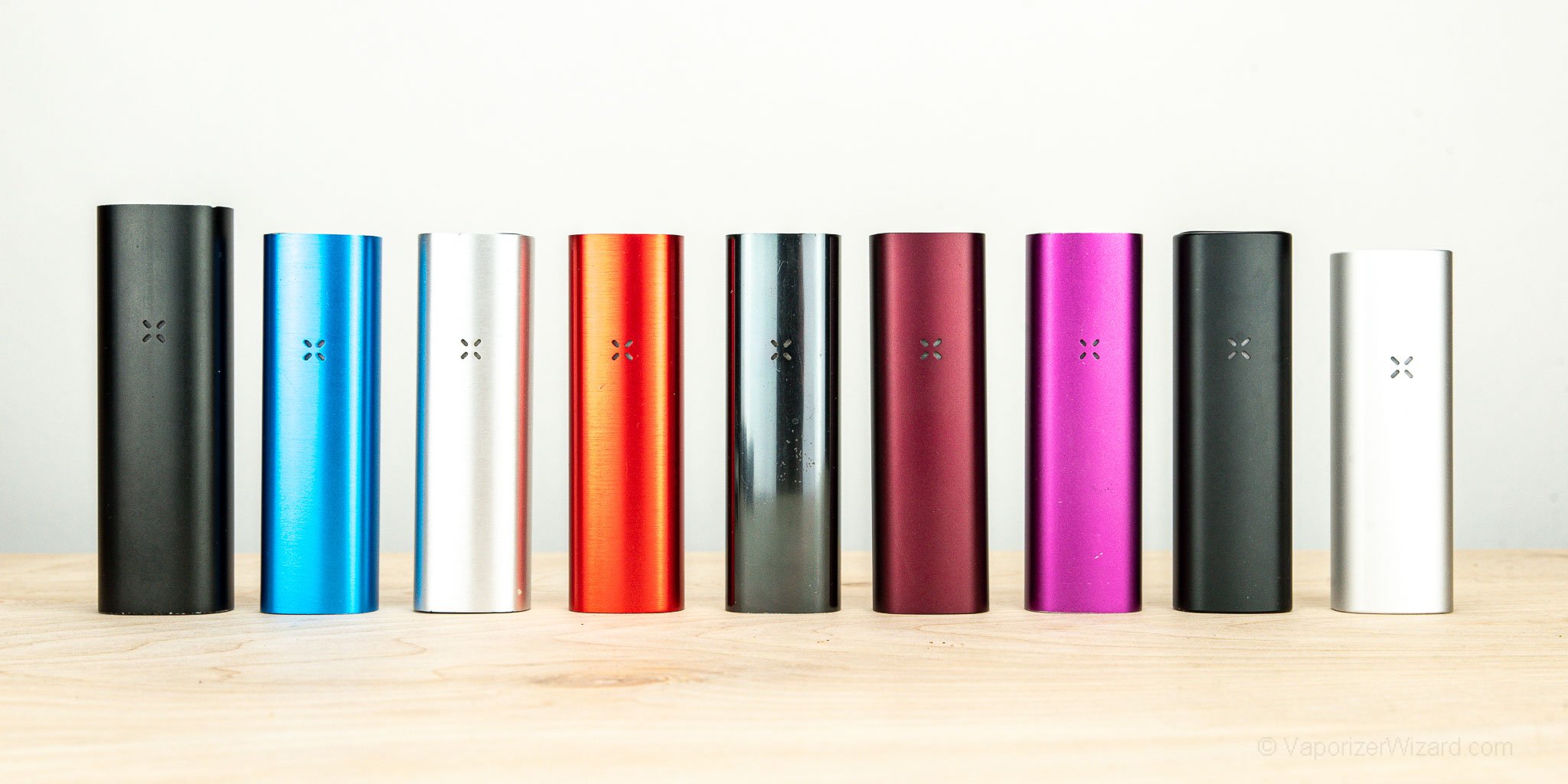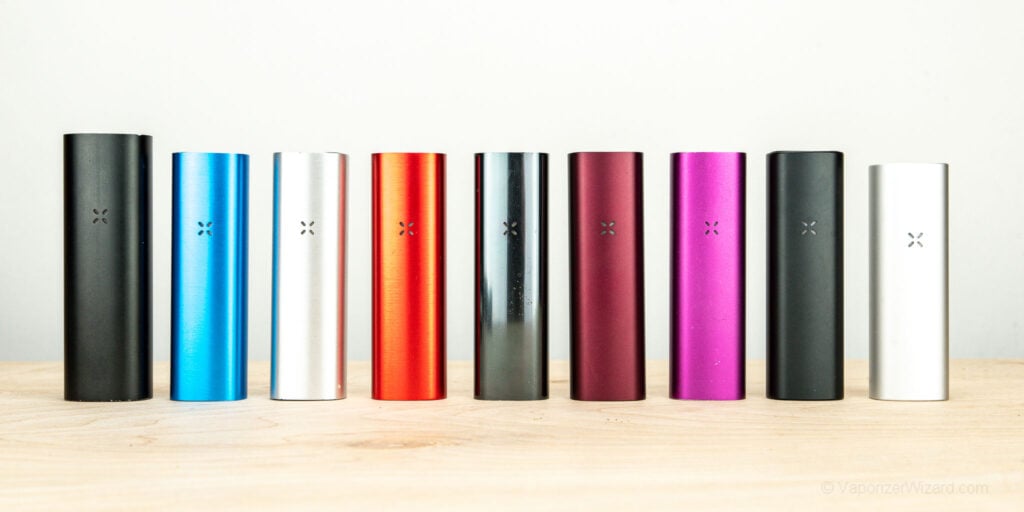 Original Pax by Ploom – The OG Pax portable vaporizer was released back in 2012. It was the first truly portable vaporizer that was easy to use, actually pocket-friendly, and had decent battery life considering the technology at the time.
While the OG Pax was a huge success, it was plagued by a sticky mouthpiece issue that would get worse the more you used it, and the cleaning process was intense. Other than the cleaning aspect, the Pax by Ploom was a great portable vaporizer, and I still have mine to this day.
Pax 2 – The Pax 2 is an upgraded version of the OG Pax released on March 10, 2015. The Pax 2 was slimmer, lighter, and they completely fixed the sticky mouthpiece issue. Pax Labs upgraded temp options, added a higher capacity battery, and introduced the magnetic USB charger.
Pax 3 – The Pax 3 was released a year after the Pax 2 in November of 2016 and added Bluetooth capability for connection to the new mobile app, included a bigger battery, improved heat-up times, and added in the concentrate insert.
Pax Plus – The Pax Plus is an "upgraded" or "simplified version of the Pax 3 vaporizer. Check out my Pax Plus review for a full breakdown.
Included + Pax Mini Accessories
Included with Pax Mini
Pax Mini
Flat and Raised Mouthpiece
Oven Lid
Pax Premium Maintenance Kit
USB Charging Cable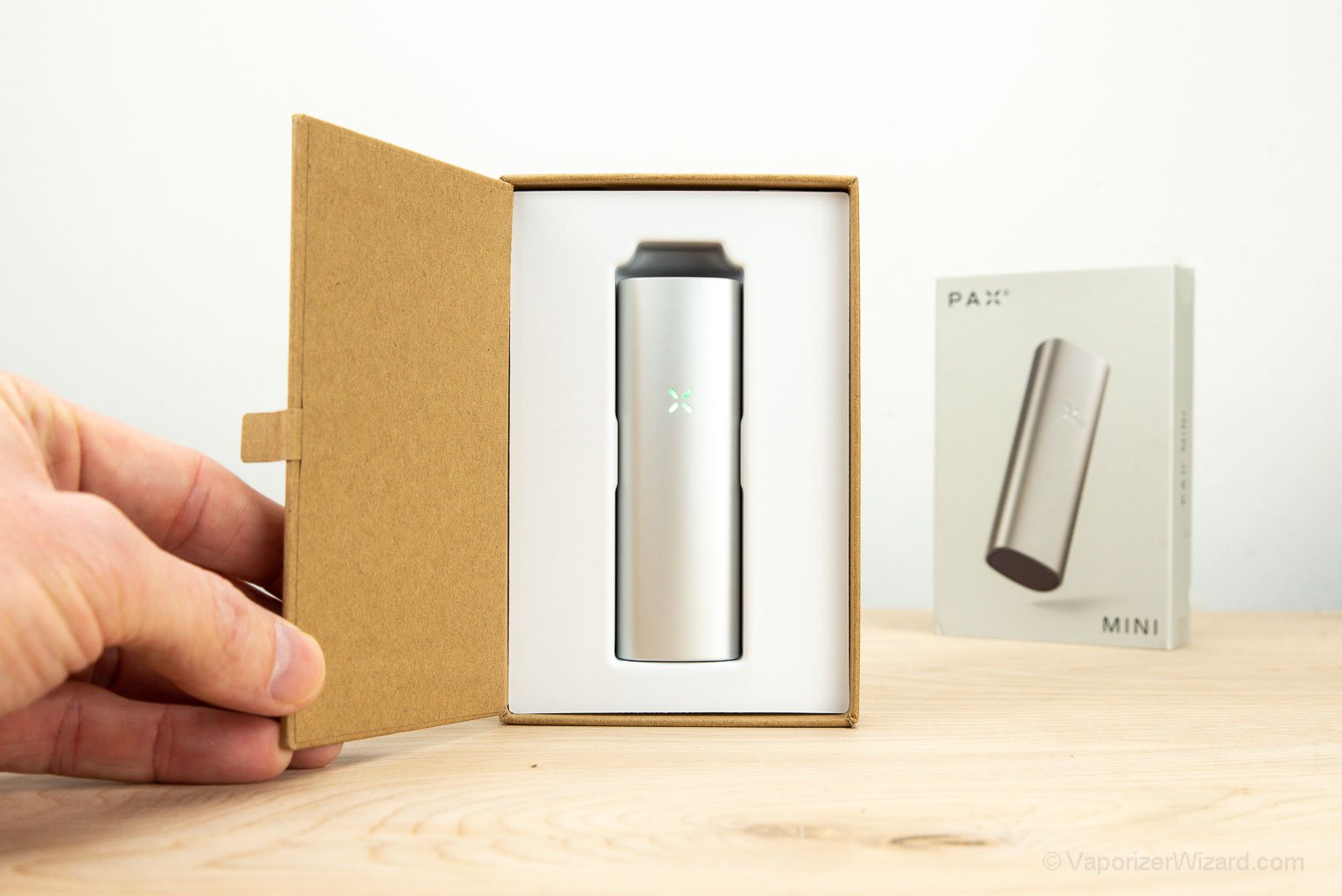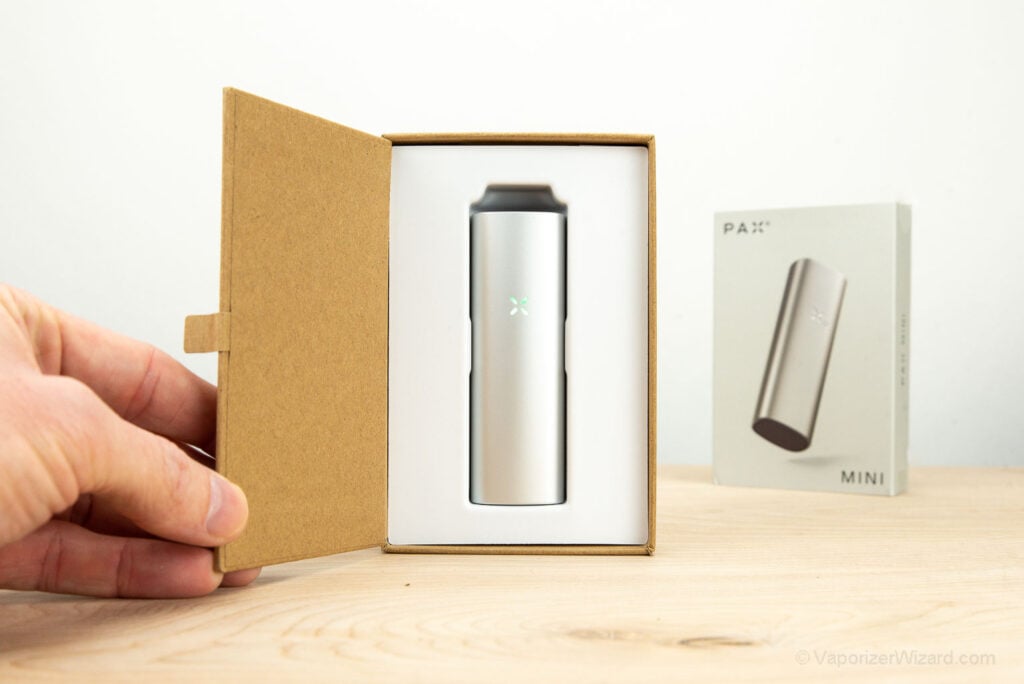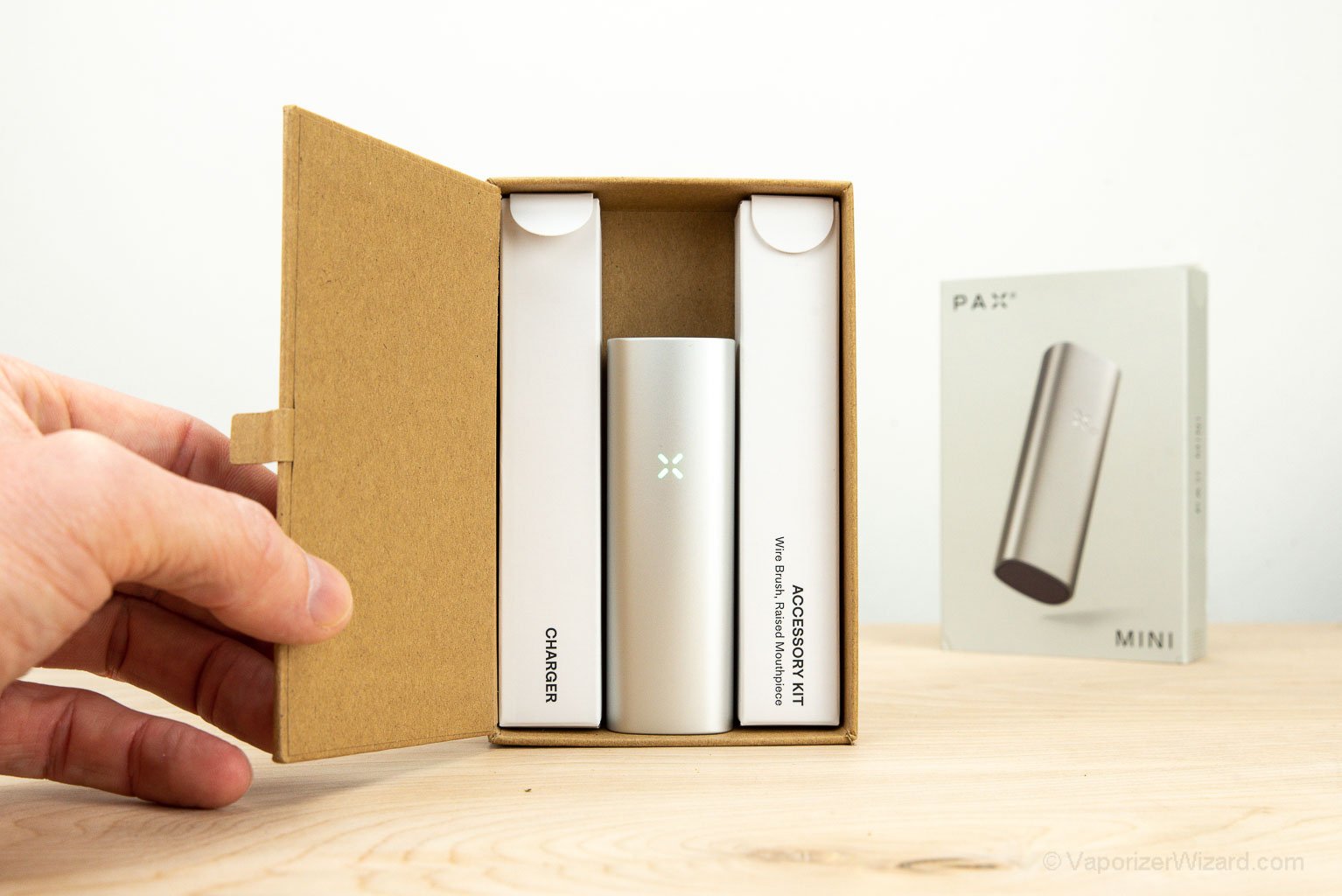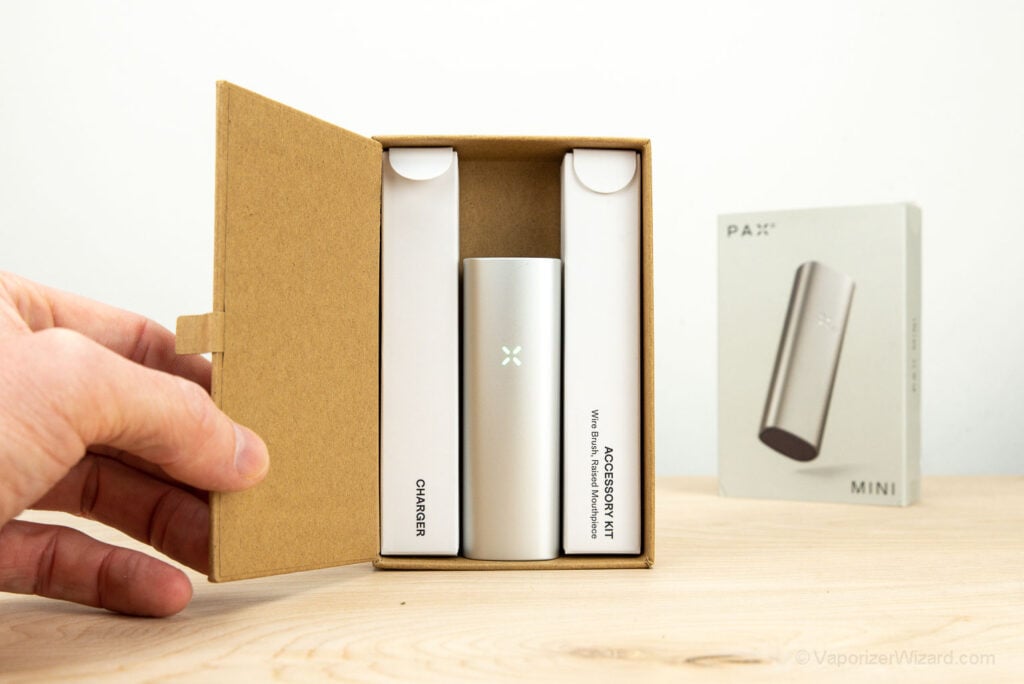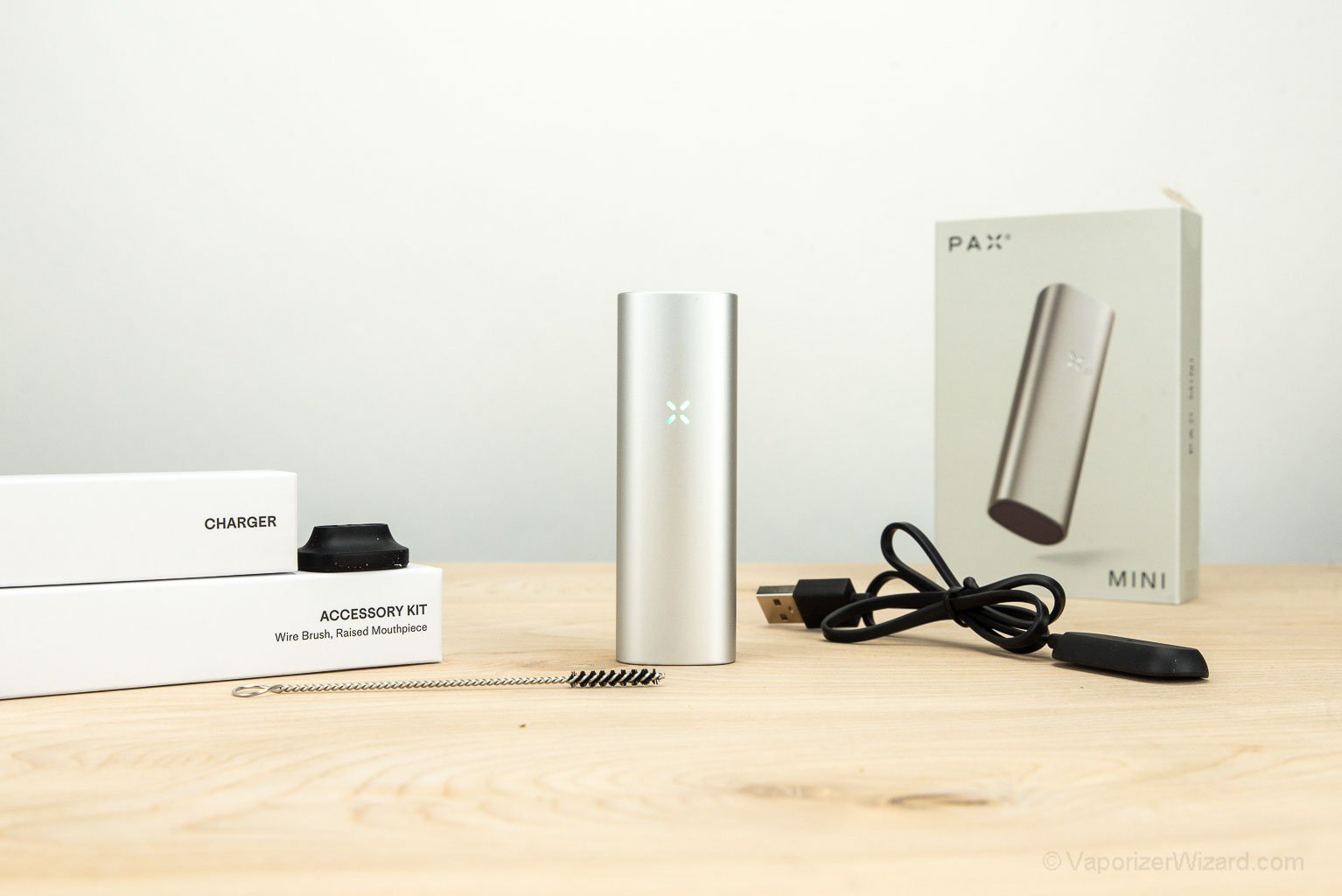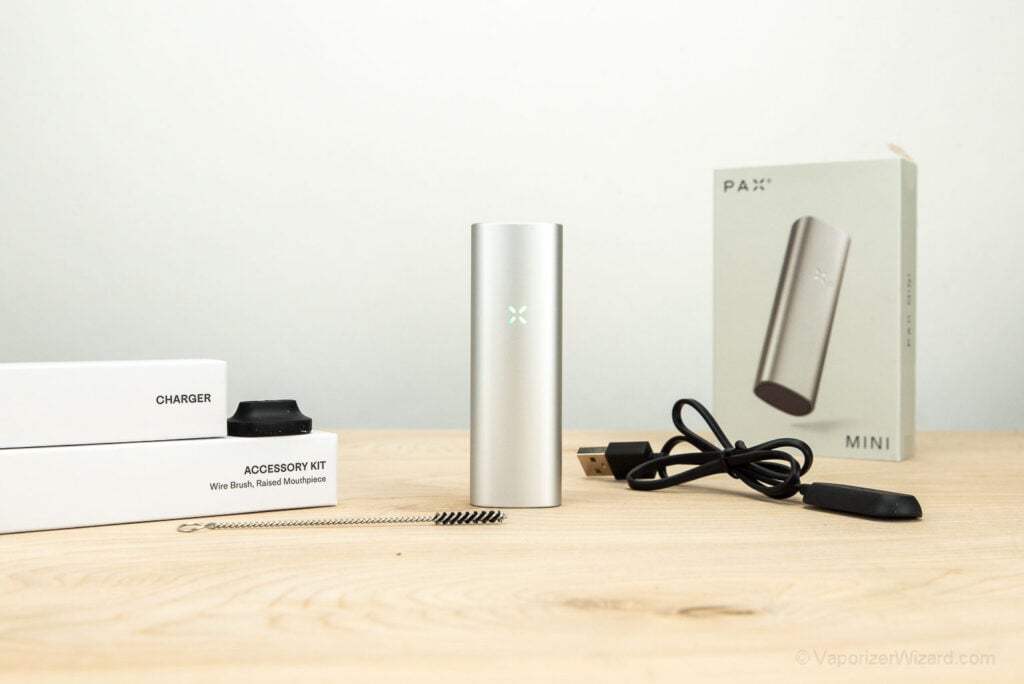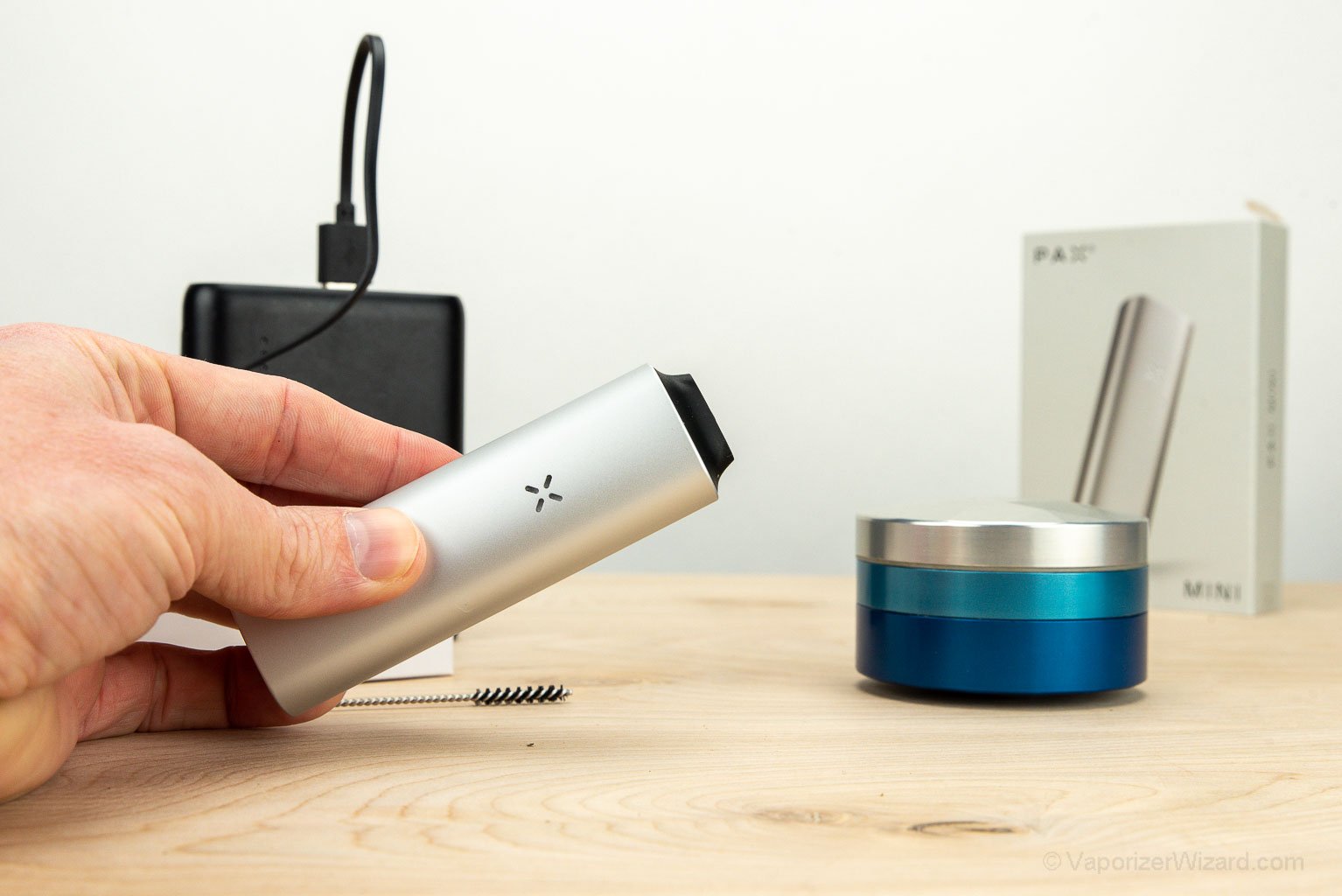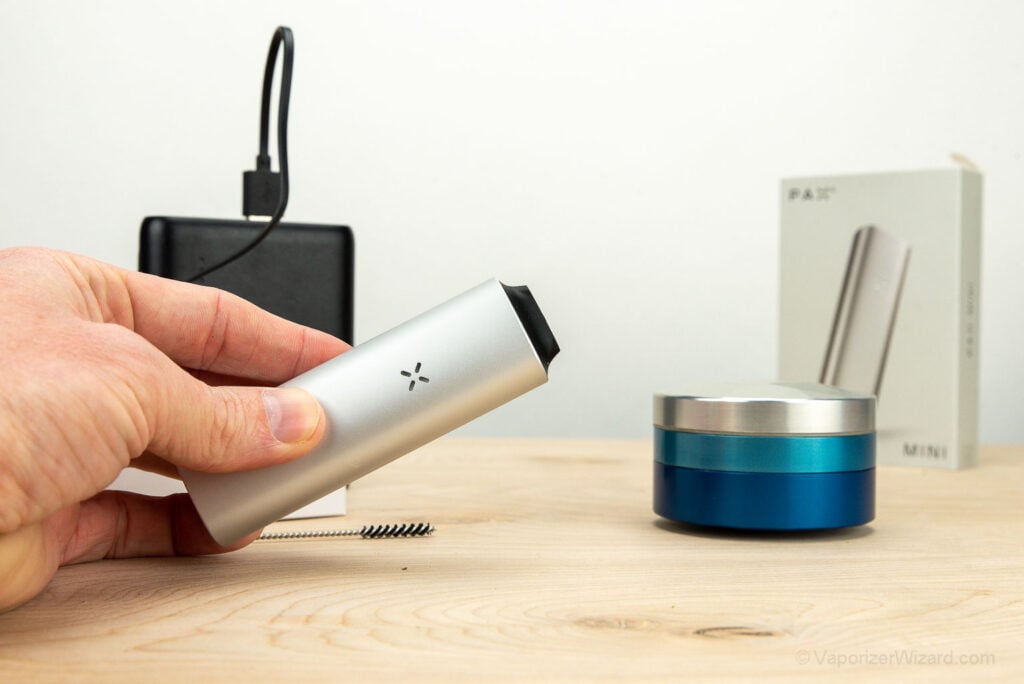 Pax Mini Accessories
Pax Charging Tray
Grip Sleeve
Smell Proof Stash Bag
Vacuum Stash Jar
4-Piece Grinder
Brilliant Cut Grinder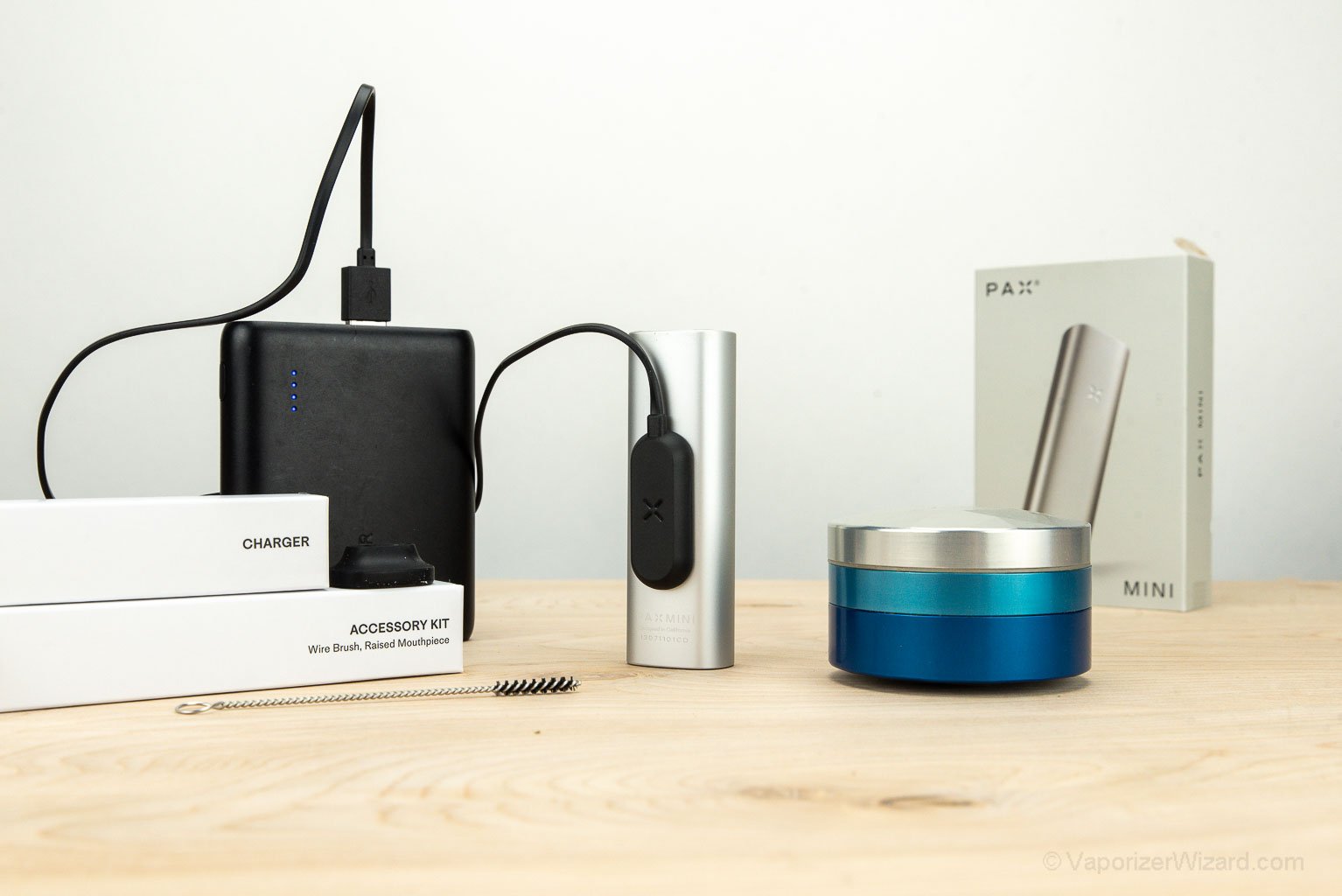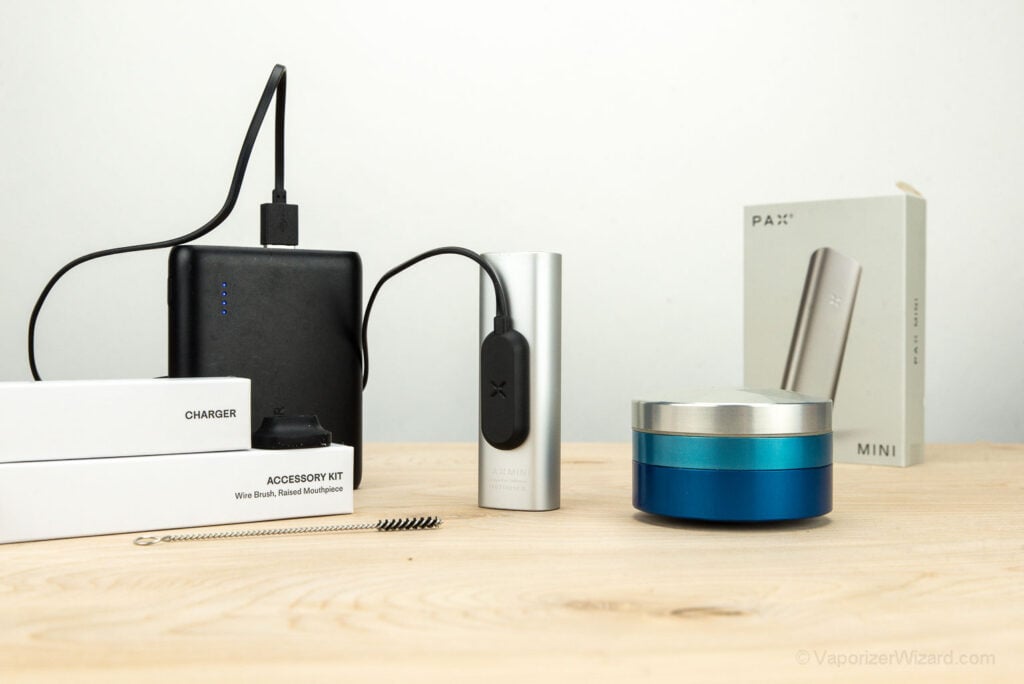 Design and Build Quality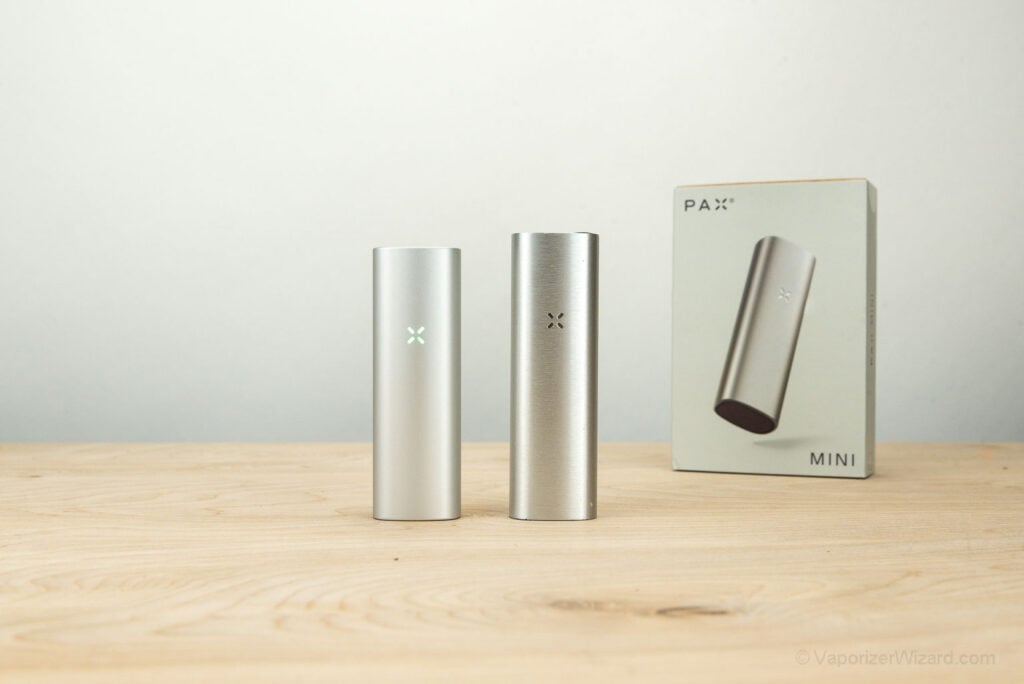 Pax Vaporizer Materials – The Pax Mini uses the same materials as the Pax 2 but in a slightly slimmer form factor. They also upgraded the bottom oven screen to a 3D printed version allowing for easier removal and better airflow.
Pax Mini Anatomy
The Vapor Path is medical-grade stainless steel and completely sealed off from the rest of the components in the vaporizer.
The Mouthpiece is made from heat-resistant, food-grade materials.
The Pax Mini Oven is made from a non-ceramic, thin film heater bonded to the laser-welded stainless steel oven, separate from the vapor path.
Color Options – Currently, the Pax Mini is only available in Silver and Onyx. I imagine they will release more colors as time goes on. The Pax Plus currently has four different color options: Elderberry, Sage, Periwinkle (I love this name and color), and lastly, the Onyx.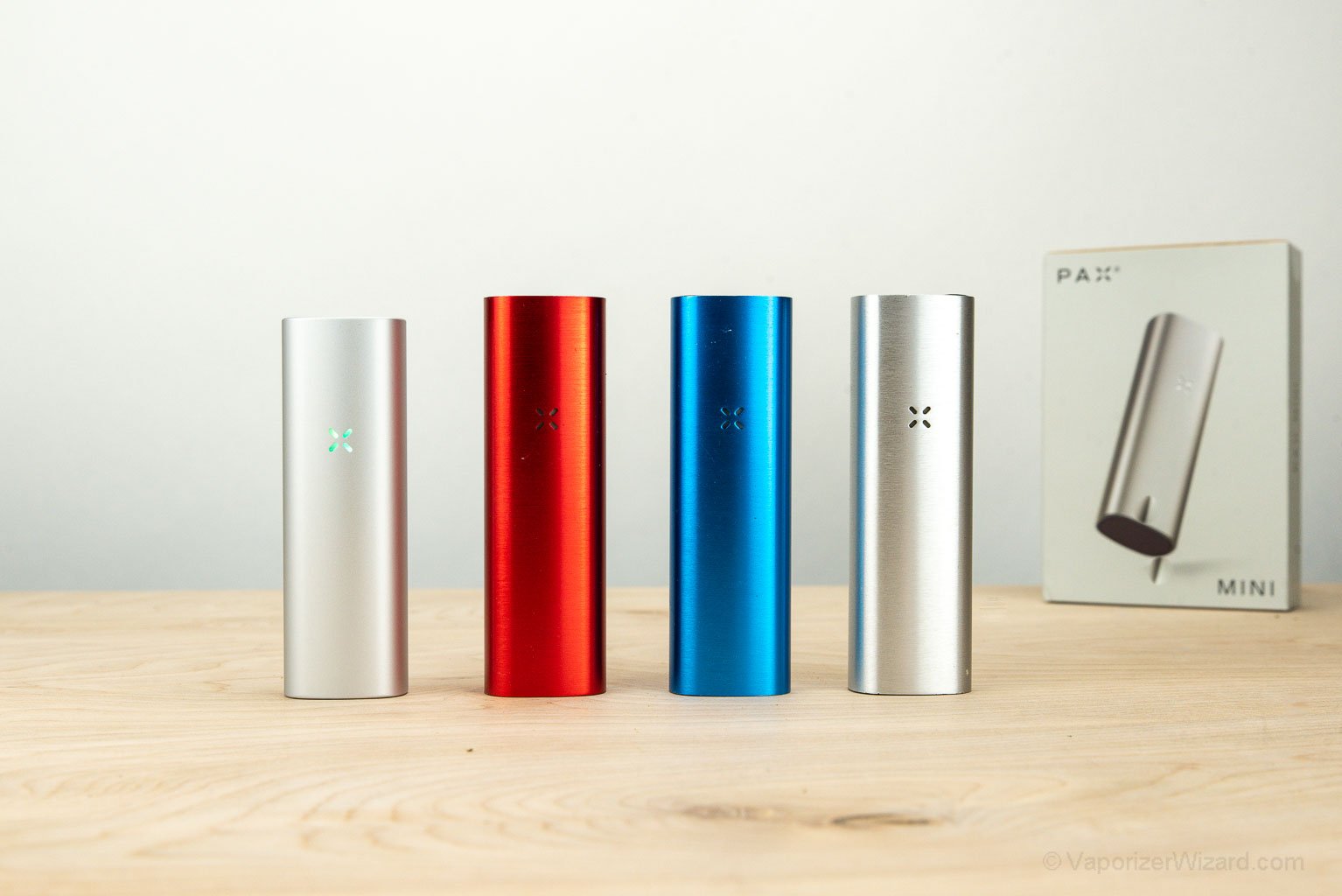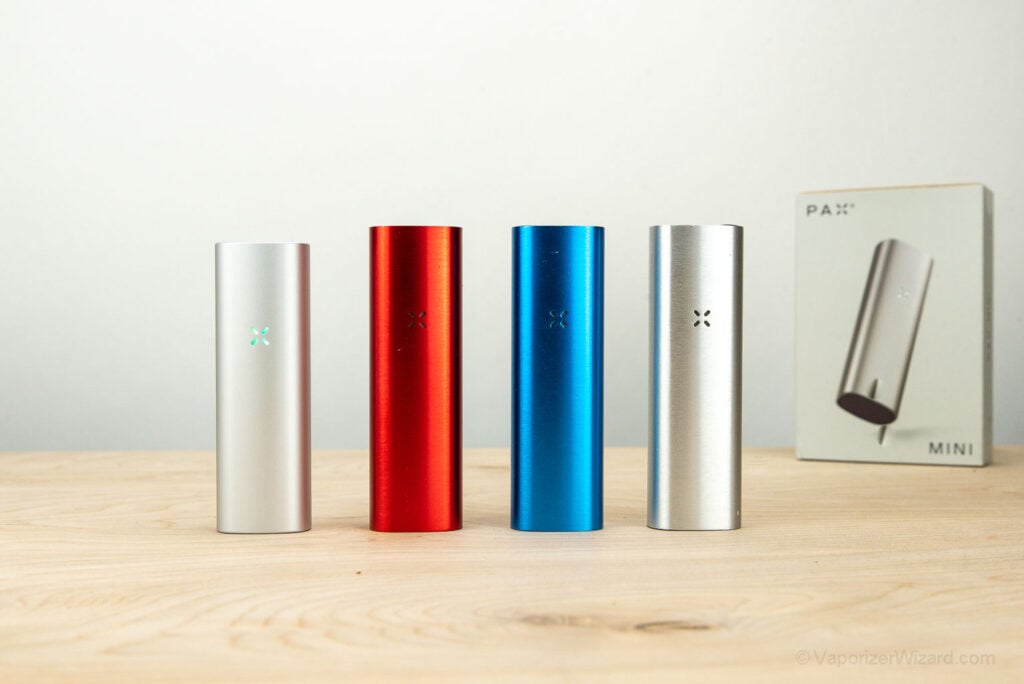 Pax Labs has released all sorts of different color schemes over the years, and I'm looking forward to some more color options for the Pax Mini. Like fire hot pink or rose gold. I really like the blue as well. We'll see.
Button Layout – The Pax Mini (along with the Pax Plus) is one of the easiest portable vaporizers to use because it uses one button to do everything. The mouthpiece on the top of the vaporizer doubles as a power button and usually a temperature select button, but the new Pax Mini only has one experience mode compared to four experience modes on the Pax Plus. So you won't be changing temps with this one. I'll get more into the Pax vaporizer experience modes below in the "Heating and Temp Options" section.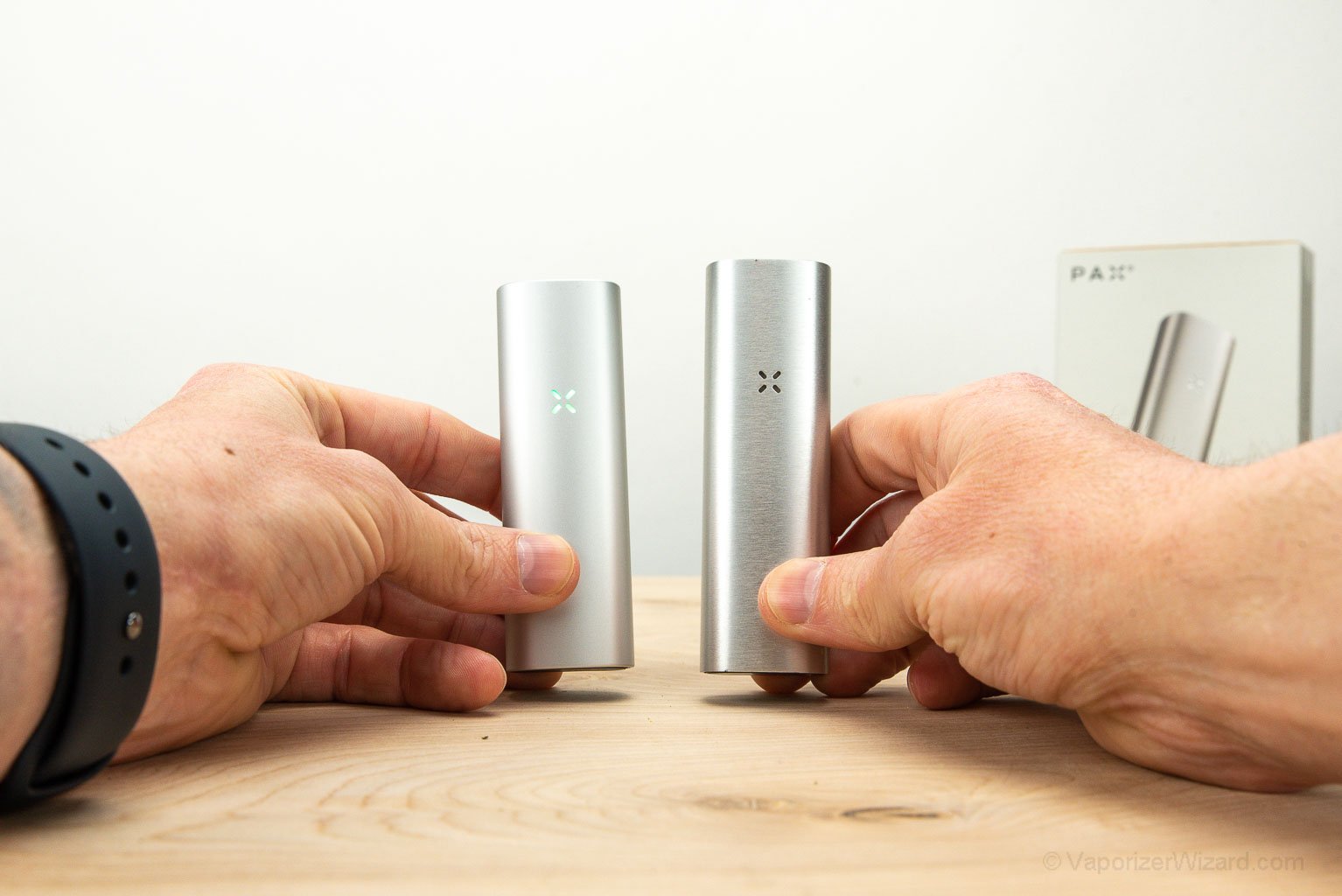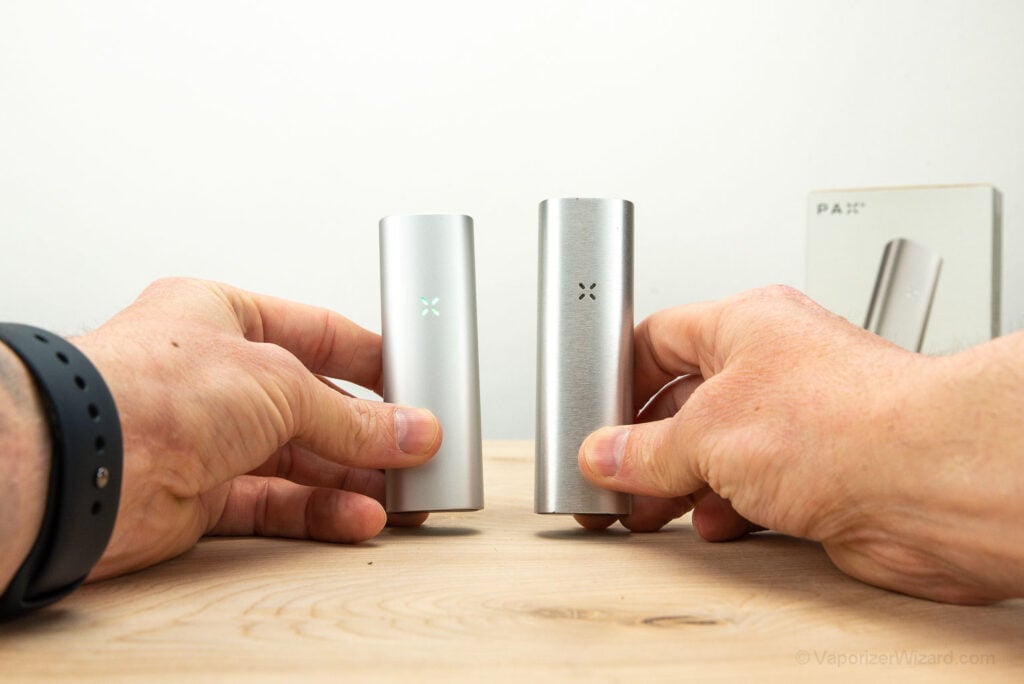 Pax Mini vs. Pax 2 – The Pax Mini uses all the same materials as the Pax 2 minus the new 3D printed screen. The only thing that changed was the overall size. The new Pax Mini is slimmer and more compact, making it even easier to pocket and use out on the go.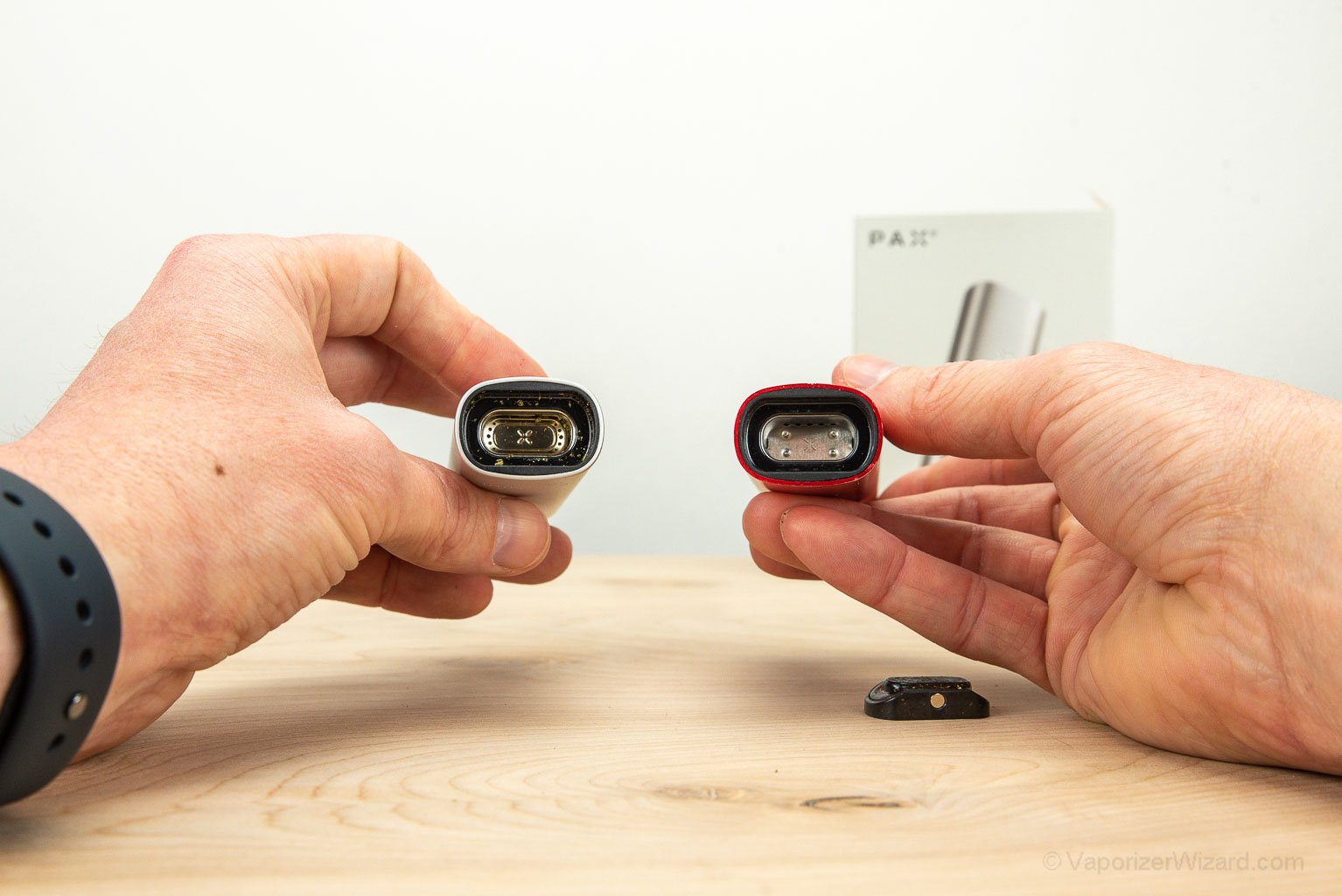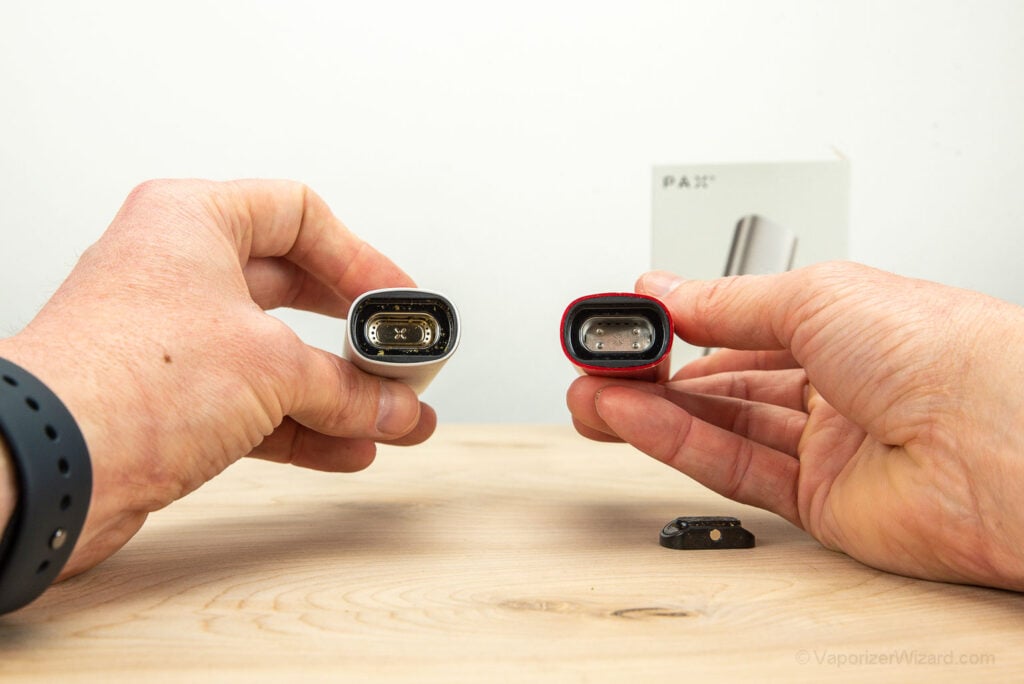 TL;DR: Overall, when I think about Pax vaporizers, I immediately associate reliability, portability (pocket-friendly), and durability. They are pretty much indestructible, come with great warranties, and the Pax Labs customer service is on point. I've never had a single warranty claim on ANY of my Pax vaporizers, and I've had around a dozen Pax units over the last ten years. Even my Volcano Vaporizer had to have a power switch replaced five years in.
If you are the outdoor, adventure-seeking type of person, the Pax vaporizers are 100% the perfect dry herb vaporizers for you.
Portability and Concealment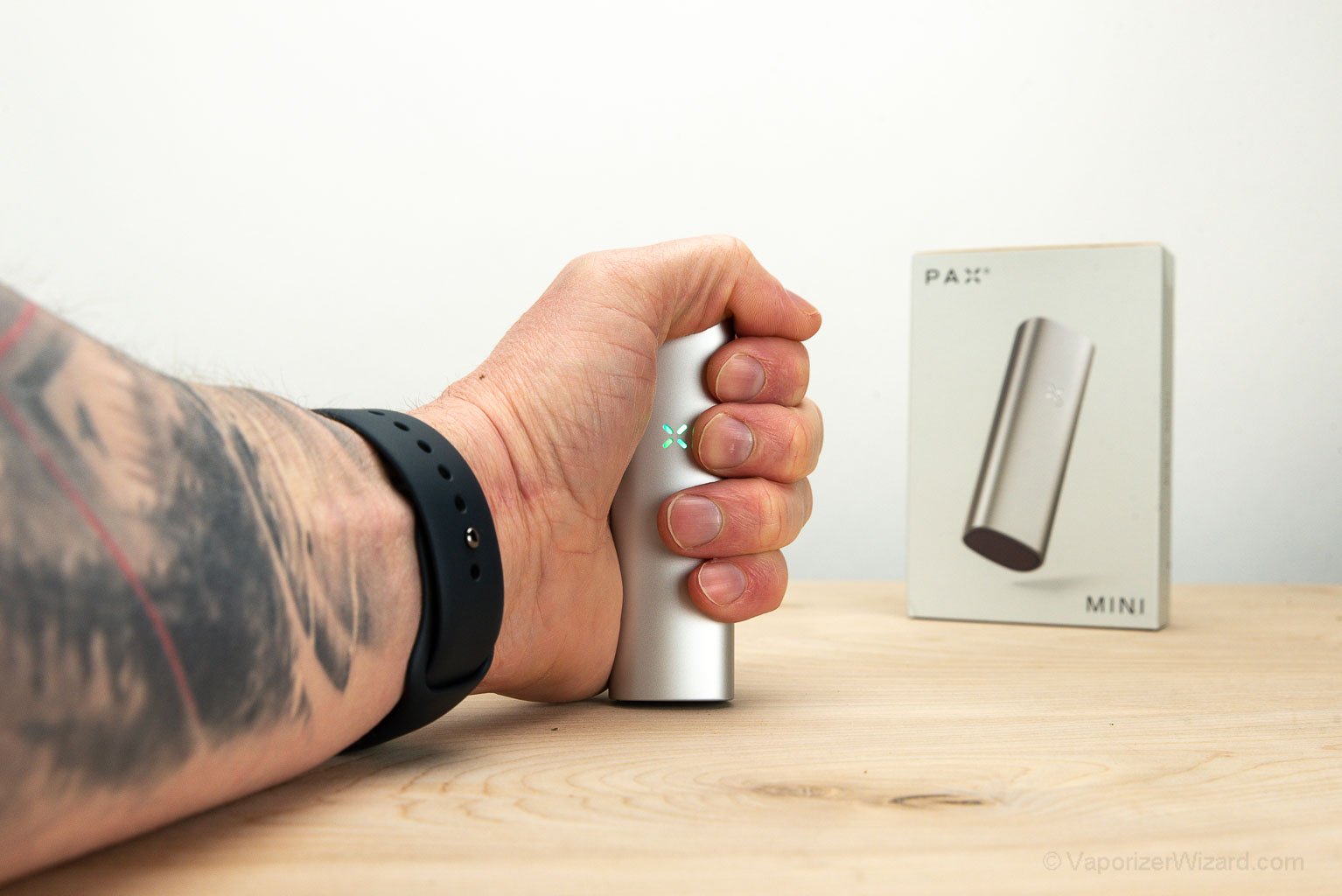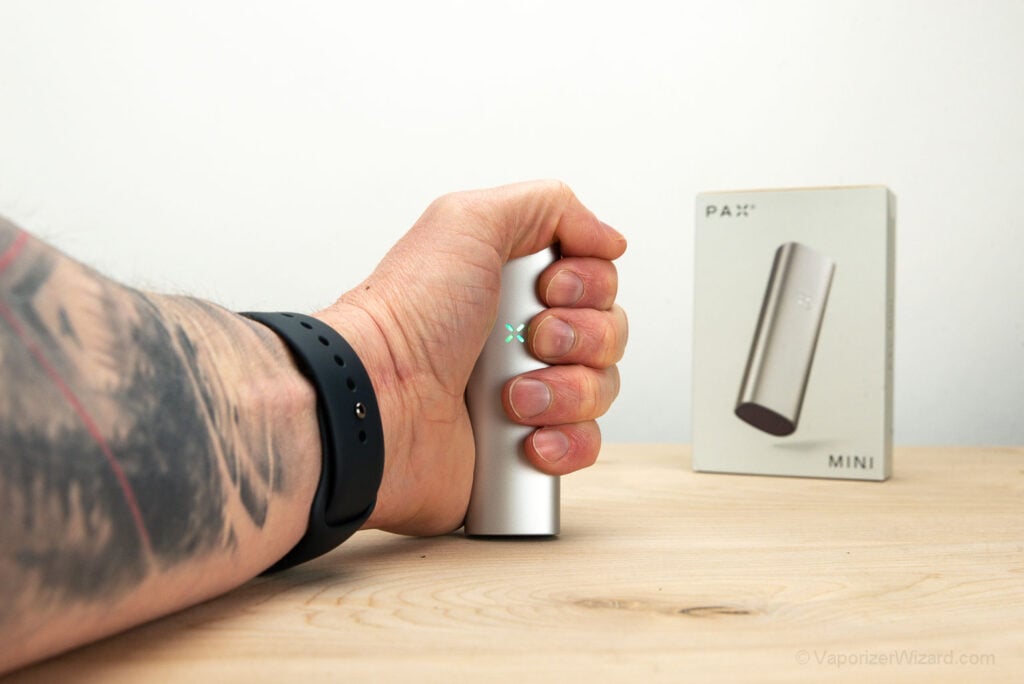 Size – This category is where the Pax Mini and the Pax Plus really shine. The Pax Mini is actually slightly smaller than the Pax Plus, allowing it to fit into those tight places.
Pax Mini Dimensions: 93mm x 31mm x 22mm (3.65in x 1.2in x .86in)
Pax Mini Weight: 90g
Pax Plus Dimensions: 98mm x 31mm x 22m (3.9in x 1.2in x .86in)
Pax Plus Weight: 95g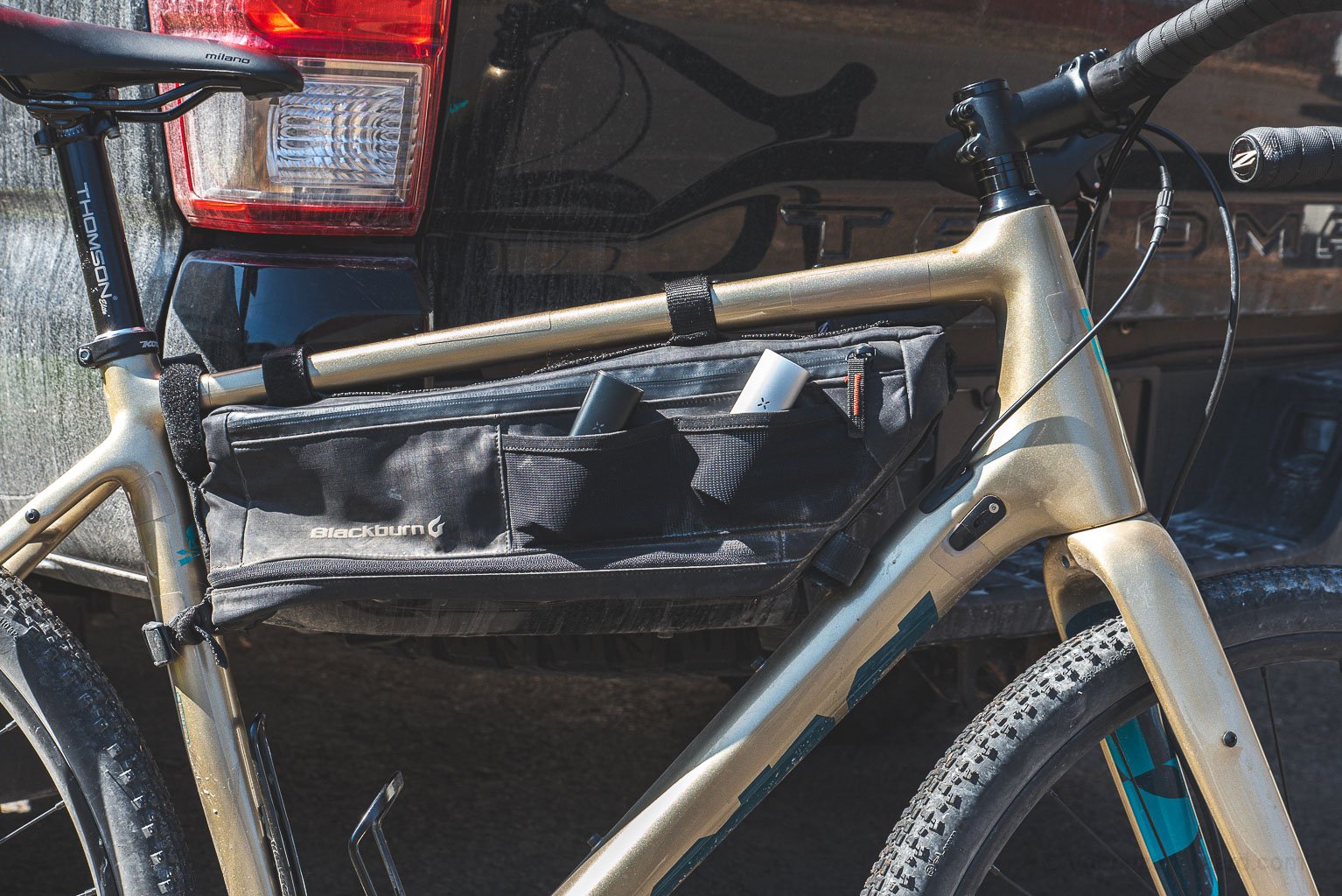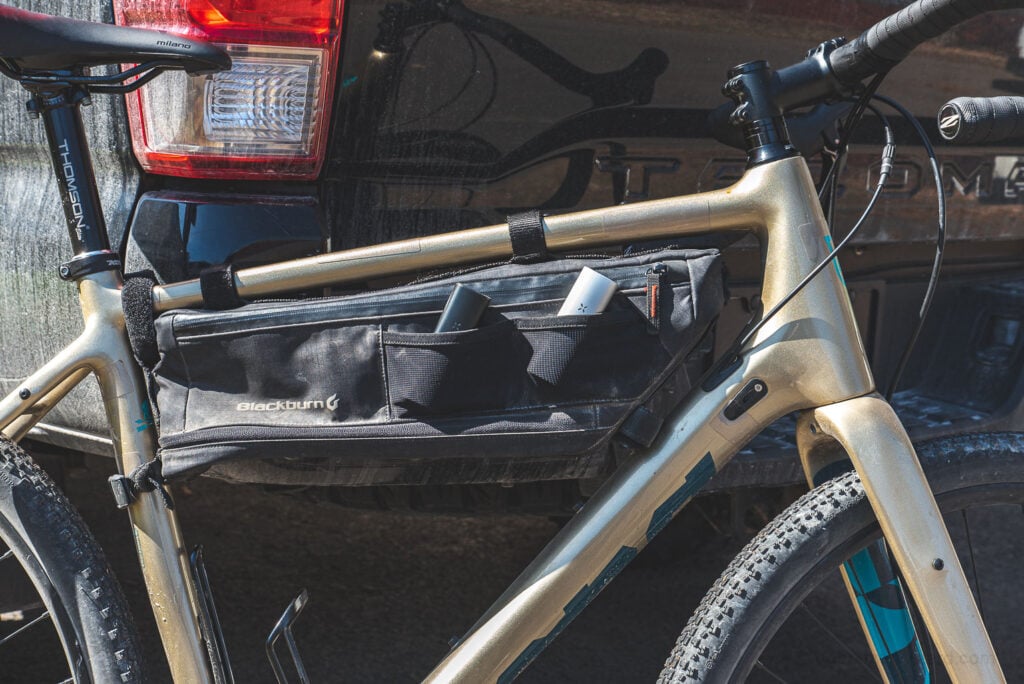 Portability – I use my Pax vaporizers most for outdoor activities. Specifically biking, hiking, skiing, skateboarding, etc., because they are super easy to pocket, and I know that the Pax vaporizers can survive those "oops" moments. No other vaporizer can survive a drop into rocks and live to tell about it. Please don't go out and test this. My butter finger grip has tested it plenty for you.
Concealment – Another reason I really like the Pax vaporizers, specifically the Pax Mini, is because they are super easy to conceal out in public. I can almost completely palm the Pax Mini, and no one would know what's in my hand. Obviously, people can still see the visible vapor on exhale, and there are still some smells associated with dry herb vaping, but there aren't too many vaporizers offering this slim form factor. You can definitely find smaller dry herb portable vaporizers but nothing as streamlined as the Pax Mini and Pax Plus.
Heating and Temp Options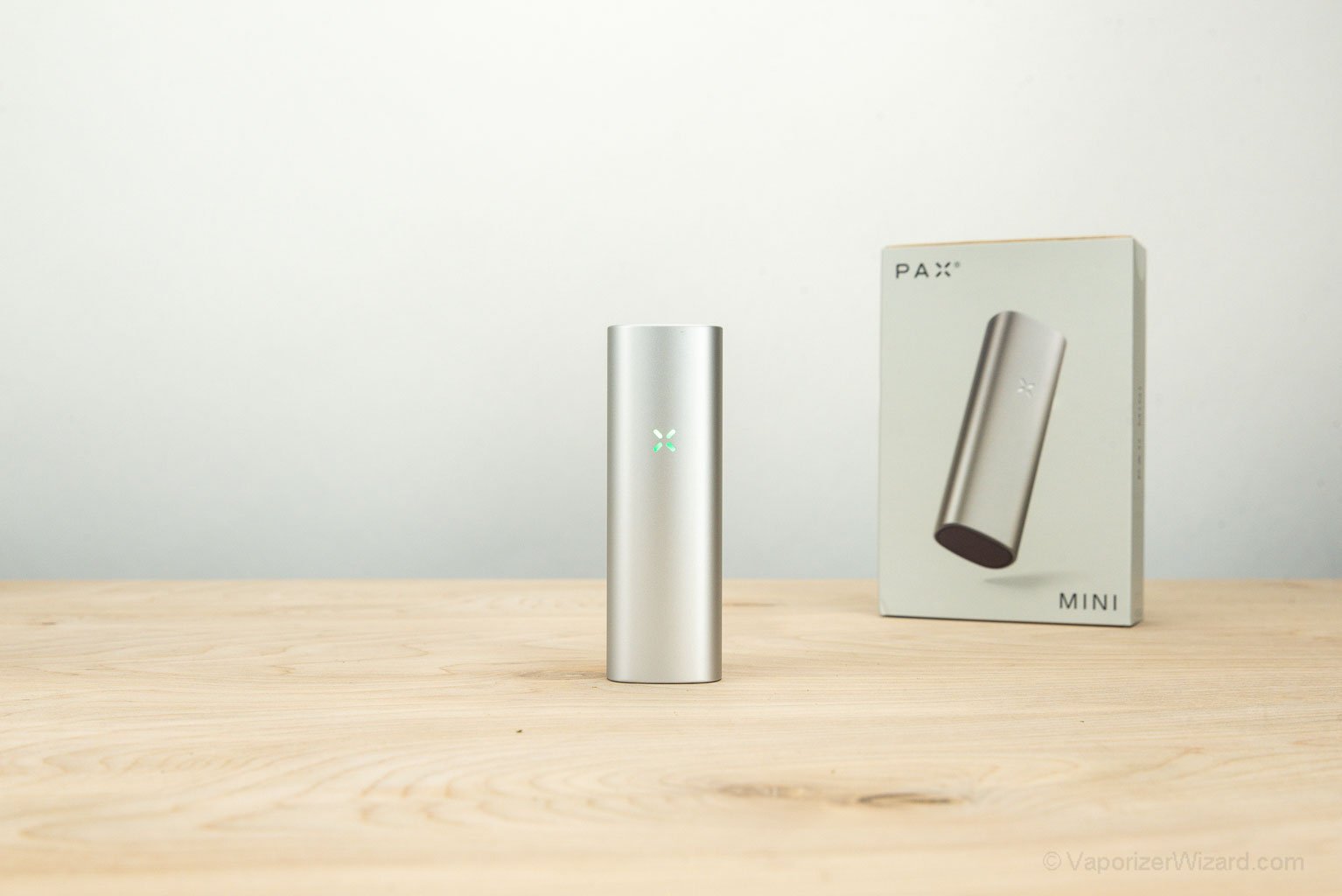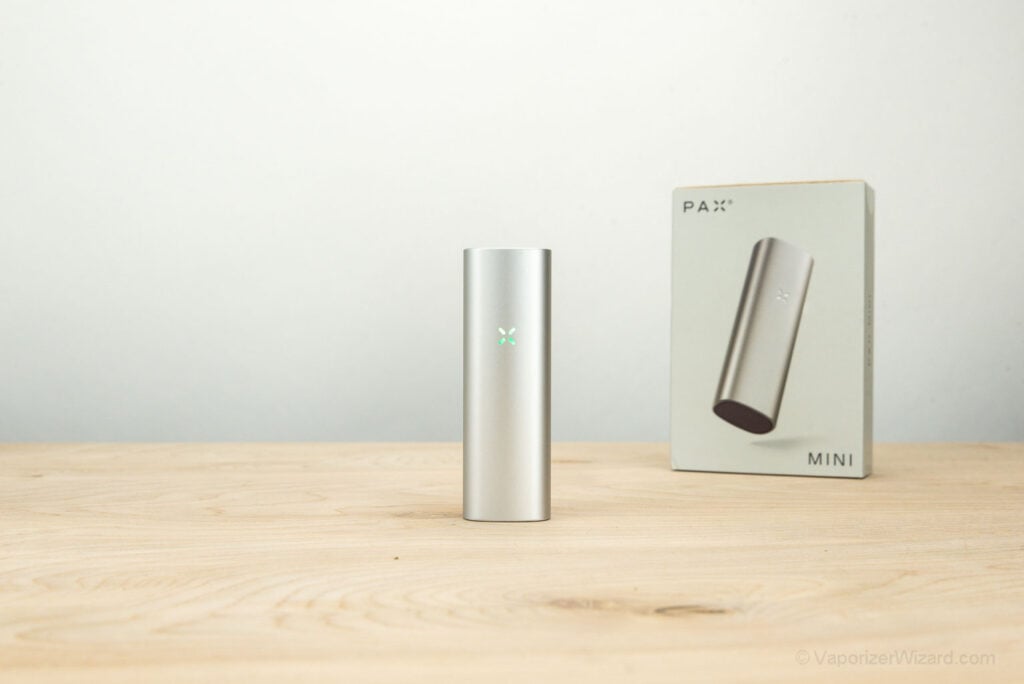 Heating System – All of the Pax vaporizers use conduction heating. This means the herbs are always being heated regardless of whether you are drawing from the device or not. By comparison, convection vaporizers are only heating the herbs as you draw from the unit. Convection units are usually more efficient with your herbs and allow you to micro-dose throughout the day by taking a hit here and there.
Pax vaporizers are similar in theory to a session with a joint or a blunt. You want to pack the chamber fully, and you'll want about 10-15 minutes to really get the best experience.
For example, you're out on a bike ride with a friend or two, and you get to this beautiful spot overlooking a lake and decide to take a quick break to take it all in. This is the perfect spot for a quick 10-minute session with the Pax Mini.
The Pax Mini is also more efficient when compared to the previous Pax 2. The new heating algorithm is a lot better at dropping oven temperature while you're not drawing and aggressively ramps up temp as you're drawing.
Overall I think the new heating system is a lot better than the previous Pax 2 and Pax 3 vaporizers. You get quicker extraction while wasting fewer herbs during the heat-up and cool-down process.
Temperature Options – One of the biggest changes to the Pax Mini is the fact that it only uses ONE temperature mode. You get ONE "Experience Mode" with the Pax Mini.
Now this doesn't mean you're only getting one temperature. You're still getting a full temp spectrum ranging from 360F-420F, but the Pax Mini's heating algorithm basically does it all for you.
The actual temperature at any specific time is based on a lot of factors, including the ambient temperatures, your draw strength, the length of the session, oven temps, etc… but the main idea is that the Pax Mini will temp step the session for you which is pretty awesome if you ask me. This removes quite a bit of the learning curve associated with dry herb vaporizers, and while it does limit some of the fine-tuning, I very rarely use more than three temperature settings on any of my portable vaporizers. I use two temp settings on my Crafty+, default, and boost mode.
Heat-Up Times – I've been averaging around 25 seconds to heat up the Pax Mini fully. This is one of the fastest heating portable conduction vaporizers on the market, and I don't think it gets much better.
Chamber / Oven Info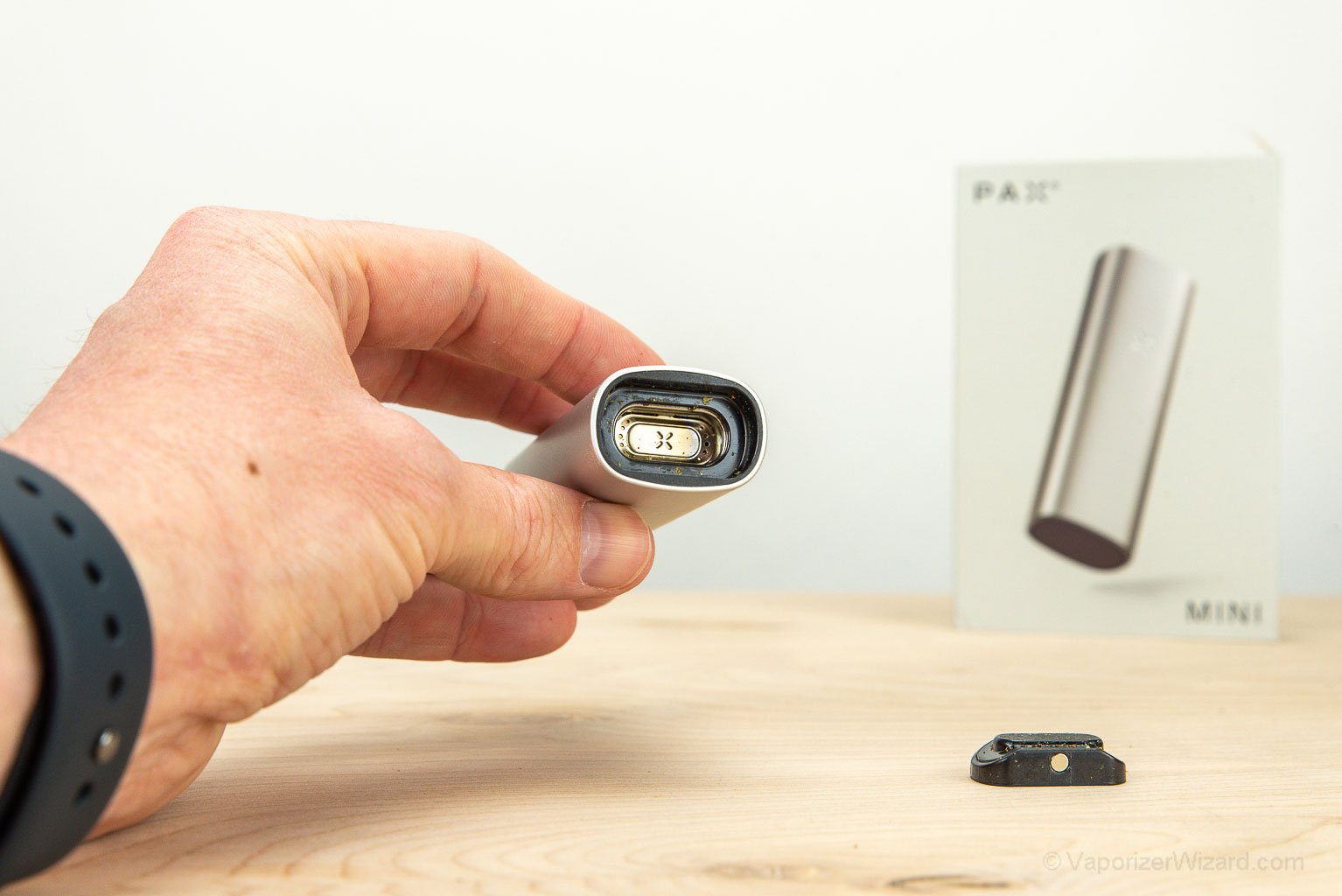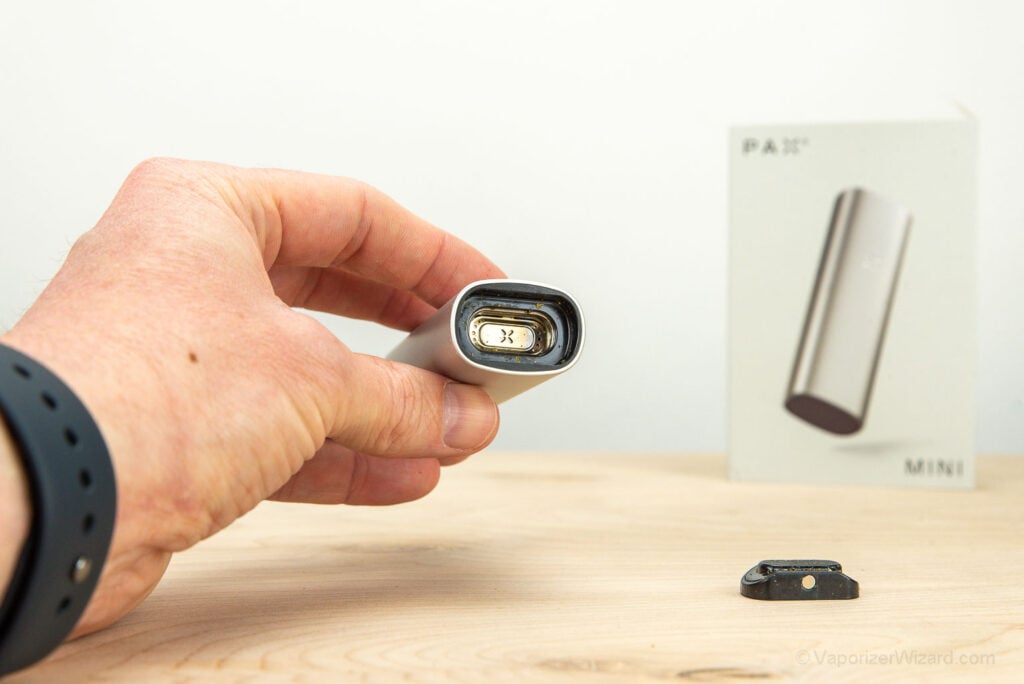 Oven Size – The Pax Mini holds around .25g of flower, which is roughly half the capacity of the big brother Pax Plus. The Pax Plus holds around .5g of flower, but the Pax Plus comes with a half-pack lid to shrink the chamber size back down to .25g for single-person sessions.
Basically, the Pax Mini is the perfect size for 1-3 people, and while it does work in group scenarios, I would much rather upgrade to the Pax Plus half-gram capacity if I knew I would be using it consistently with groups of three or more people. The downside to this is that the Pax Mini and Pax Plus both use the same 3000mAh battery. So while you're getting a bigger session, you're probably getting worse battery life than the Pax Mini because of the added temp options and larger chamber to heat up. This is why I rated the Pax Mini higher in the Value Category because I think it's actually the better buy between the two if you won't need the extra capacity or the concentrate insert.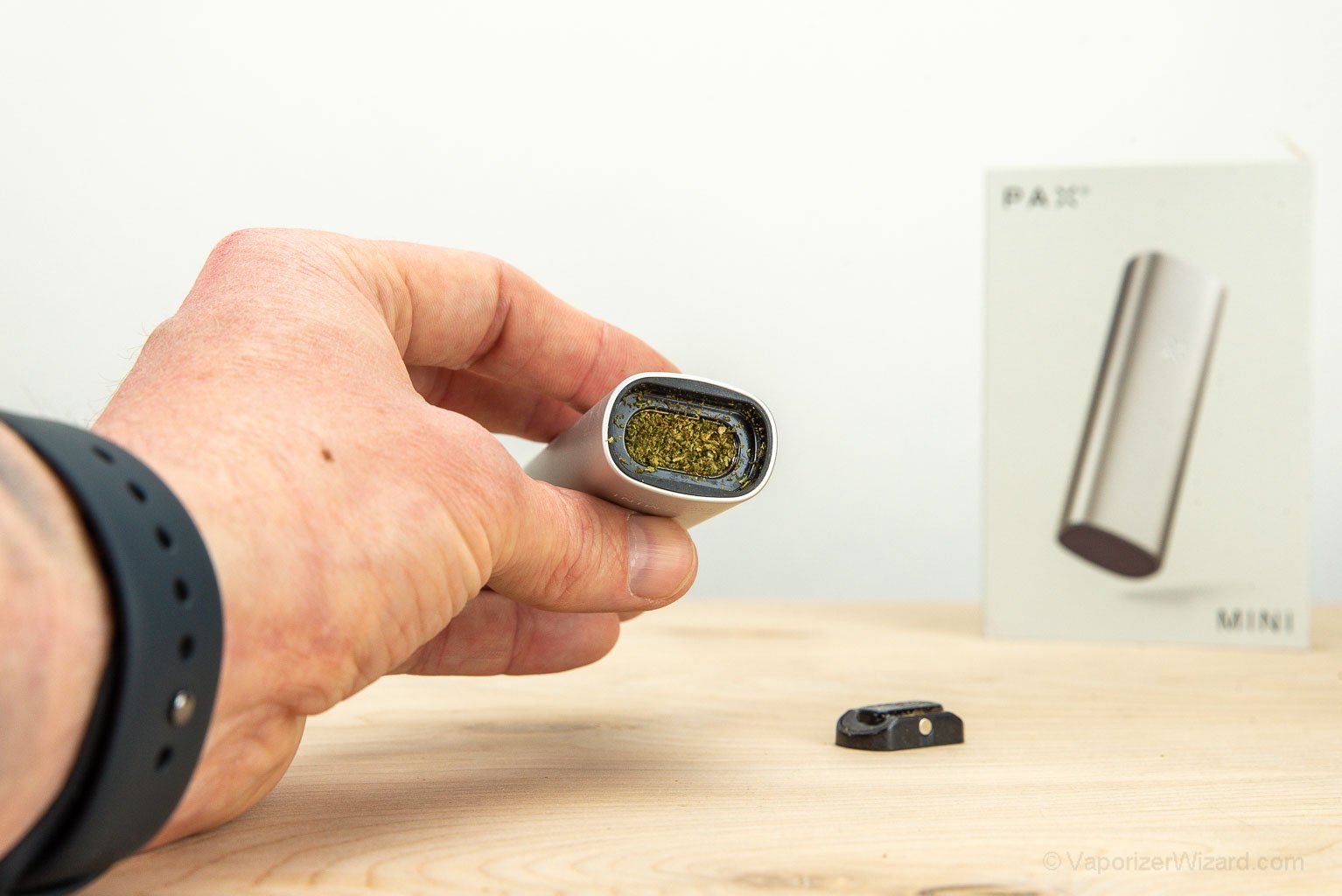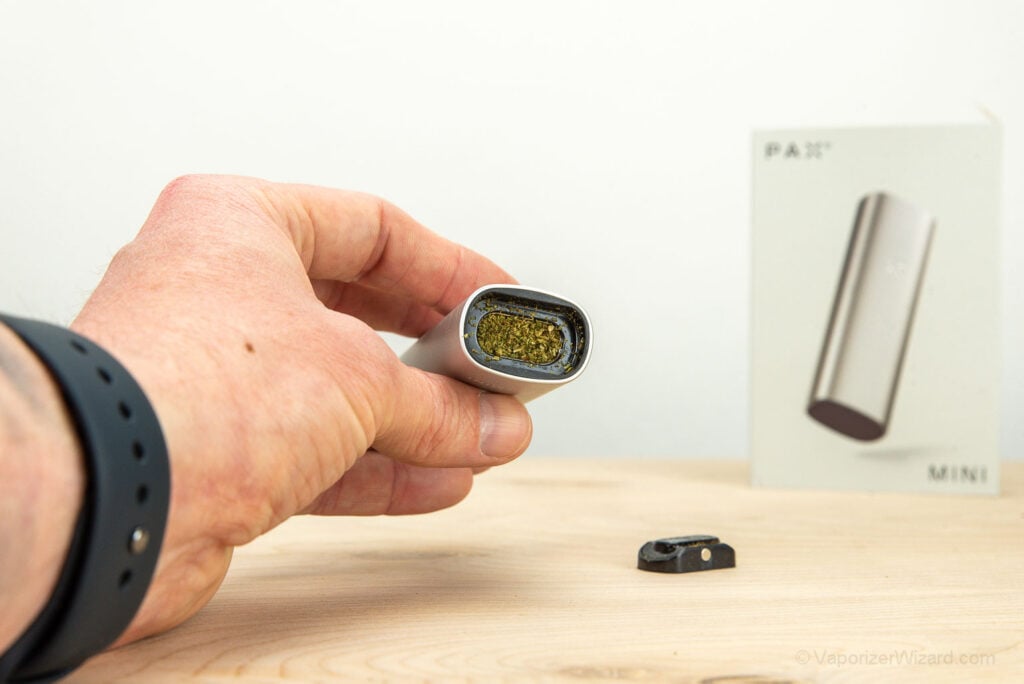 Grind Tips – All of the Pax vaporizers prefer a medium to fine-grind. I personally use the Brilliant Cut Grinder (read review) with a medium plate, and it's the perfect grind consistency.
Loading Tips – The Pax vaporizers work best when you fully load the chamber and pack down the herbs slightly. Don't pack it too tight because you'll start to increase the draw resistance, meaning it will be harder to pull air through the unit, and the Pax vaporizers already have quite a bit of resistance.
You also want to completely finish a session once started to maximize efficiency. Once again, similar to a joint or a blunt. Can you save that half-used joint or Pax bowl for later? Sure, but it's gonna taste like poo, and most of the compounds within the plant have already been released.
Vapor Quality and Performance
Vapor Quality – Overall, the flavor and taste have been improved with the new Pax Mini and Pax Plus vaporizers via the new heating algorithm. Based on my testing, I've found the new Pax vaporizers extract the herbs quicker, and the flavor is maintained for longer. This is because the heater is more responsive to how exactly you're using the device.
The heater will drastically drop temp when you're not drawing from the unit and will ramp up temps pretty aggressively when you start to pull air through the unit. The algorithm is constantly monitoring variables like ambient temp, chamber temp, session length, and how hard you're pulling to provide the best possible session experience.
Are there better portable vaporizers for vapor quality? Absolutely. But none offer it in such a slim, pocket-friendly, reliable package. I'll get more into some different portable vaporizer options in the comparison section below.
Draw Resistance – This is one section where the Pax vaporizers fall behind the competition. The Pax vaporizers use the slogan, "Sip it, don't rip it." and this is because the Pax vaporizers have quite a bit of draw resistance. Meaning that it requires more effort (more lung power) to pull air through these devices.
I've compared the Pax vaporizers to the like of a session with a joint a few times, but it's the closest experience I can compare it to. If you roll a joint too tightly, you're going to have a hard time pulling through it. Pax vaporizers are similar in the way that packing too tightly can cause increased draw resistance but also just have more resistance in general than most other portable vaporizers.
Battery Life and Charging Options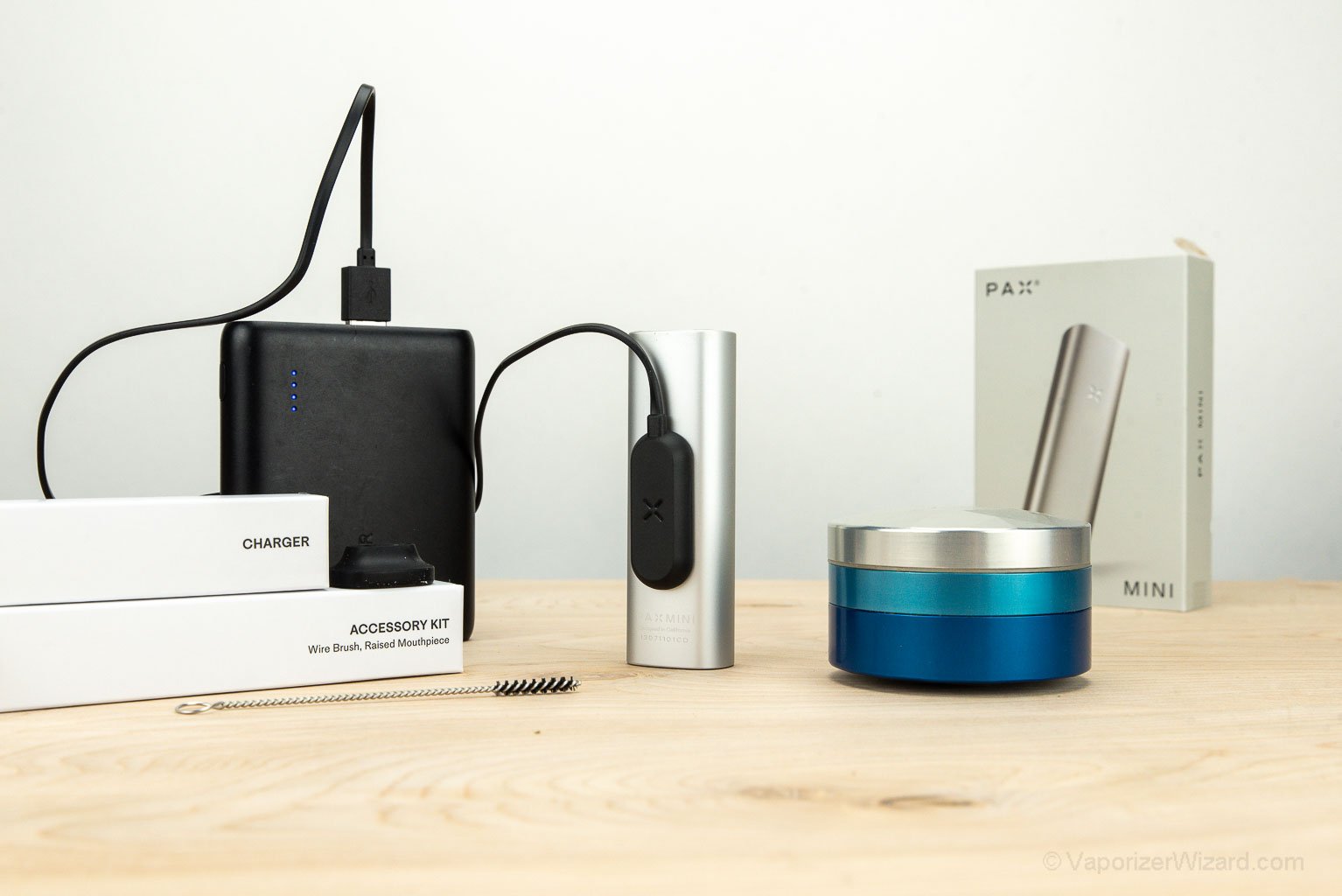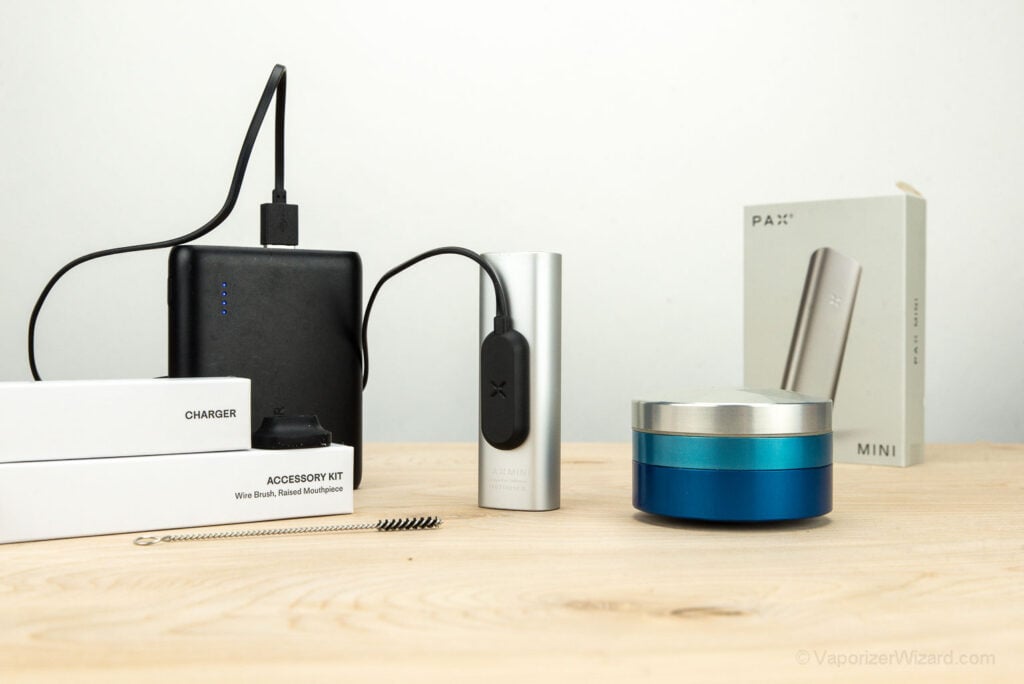 Battery Capacity – The Pax Mini uses a 3000mAh internal non-replaceable battery, the exact same battery used in the Pax Plus. I honestly have no idea why Pax Labs put a 3000mAh battery in the Pax Plus when the previous Pax 3 vaporizer used a 3500mAh battery. I'm guessing it was much easier for the company to buy mass amounts of one battery than two. I also bet the shipping problems caused by the pandemic had a role in all of this.
This is why I placed a higher "Value" score with the Pax Mini because you're essentially getting the same internals as the Pax Plus while saving $100. If you don't think you'll be using the concentrate insert or need the half-gram capacity oven, the Pax Mini is 100% the better buy.
Charge Times – I've been averaging about 75 minutes to fully charge my Pax Mini vaporizer. This is actually a pretty quick charge time when compared to other popular portable vaporizers.
Battery Life – The Pax Mini averages about 80 minutes of continuous use. I've been able to get 4-7 sessions on a single charge depending on different variables, including but not limited to, session length, ambient temperatures, total cold starts vs. back-to-back sessions, loading styles, flower moisture, etc. There are a lot of factors to consider for overall Pax Mini battery life, and I think it will vary a bit depending on each person's specific use habits.
Overall I think the Pax Mini battery life is great when considering the overall price and features offered, and much better value when compared to the Pax Plus vaporizer.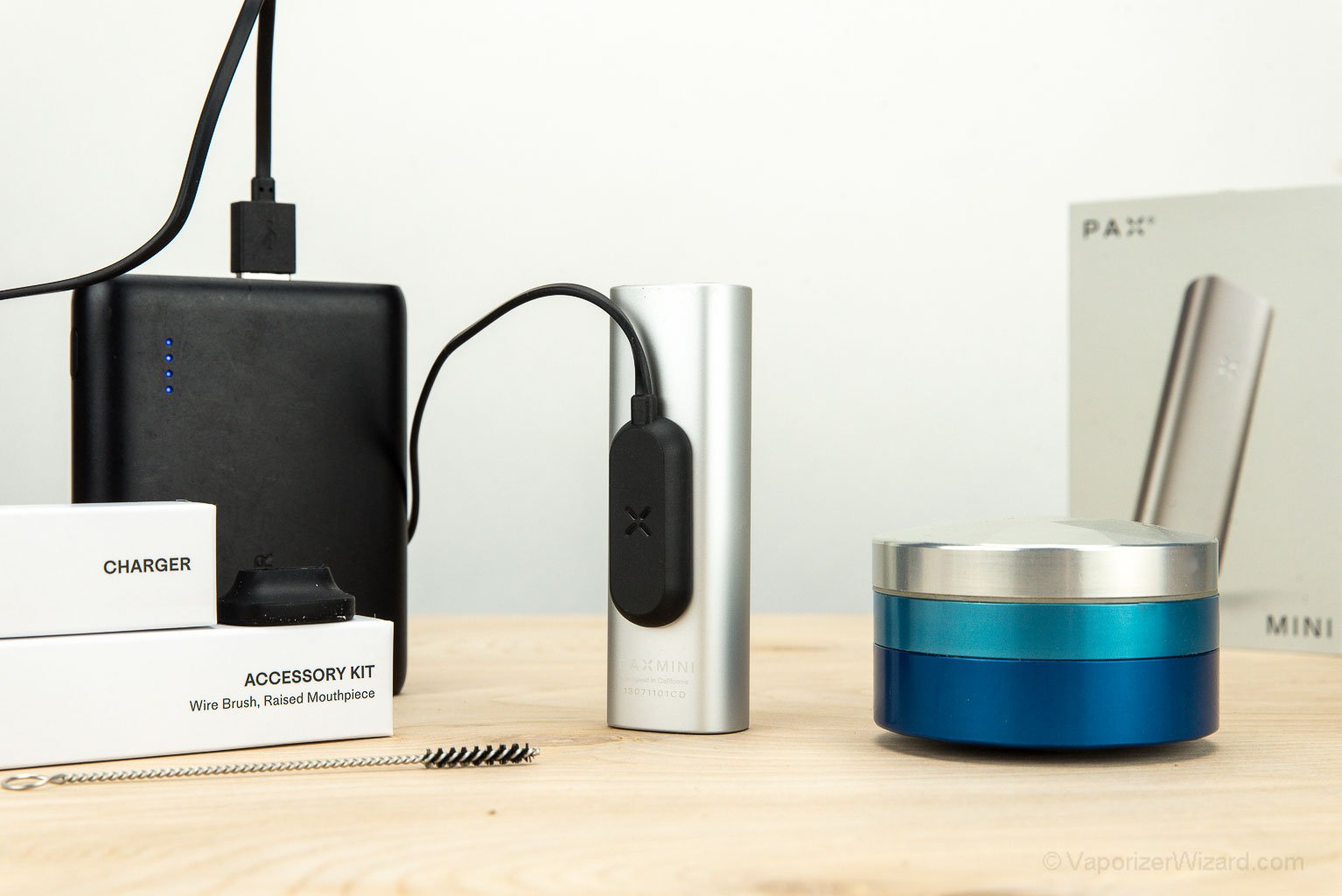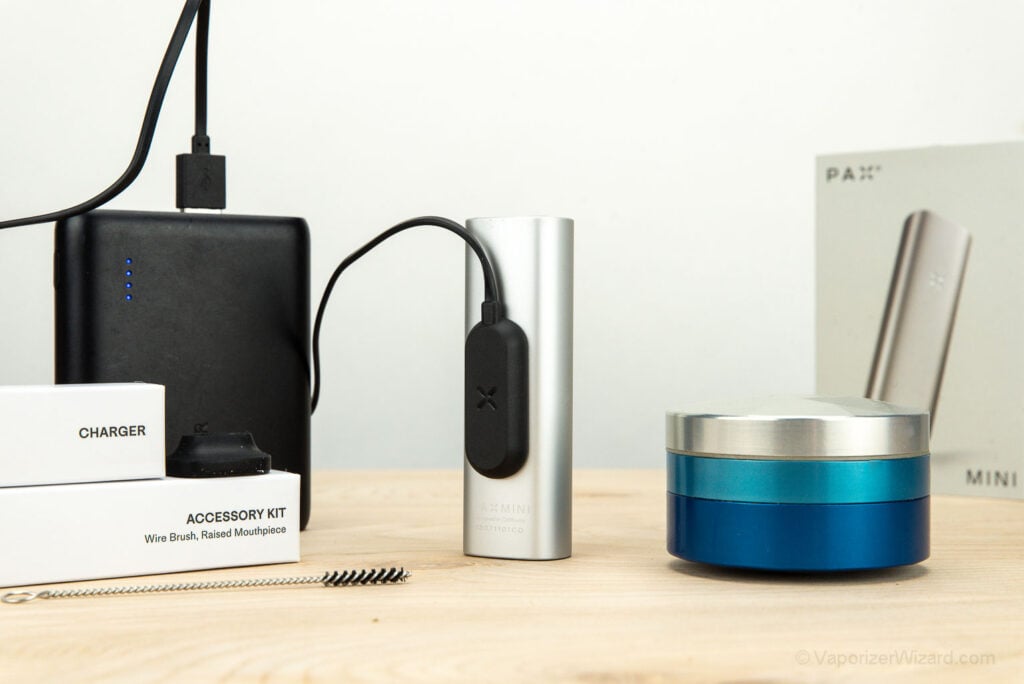 Charging Options – The Pax Mini uses a proprietary magnetic USB charger that attaches to the outside of the vaporizer. The magnet is strong enough to stay attached, and overall it's a good system to keep the internals sealed. Other portable vaporizers use a USB-C or Micro-USB connection which opens up the internals of the vaporizer to outside contaminants like dust, dirt, moisture, etc.
However, I'm not a huge fan of the proprietary charging system with ANY electronic device. It really puts a sour taste in my mouth when I have to remember to bring this specific charger to charge a device. It seems that Pax adopted the Apple iOS way of things early on and continues to use their own charging system for their devices. If you forget to bring your Pax Mini charger with you and run out of battery life, you're SOL.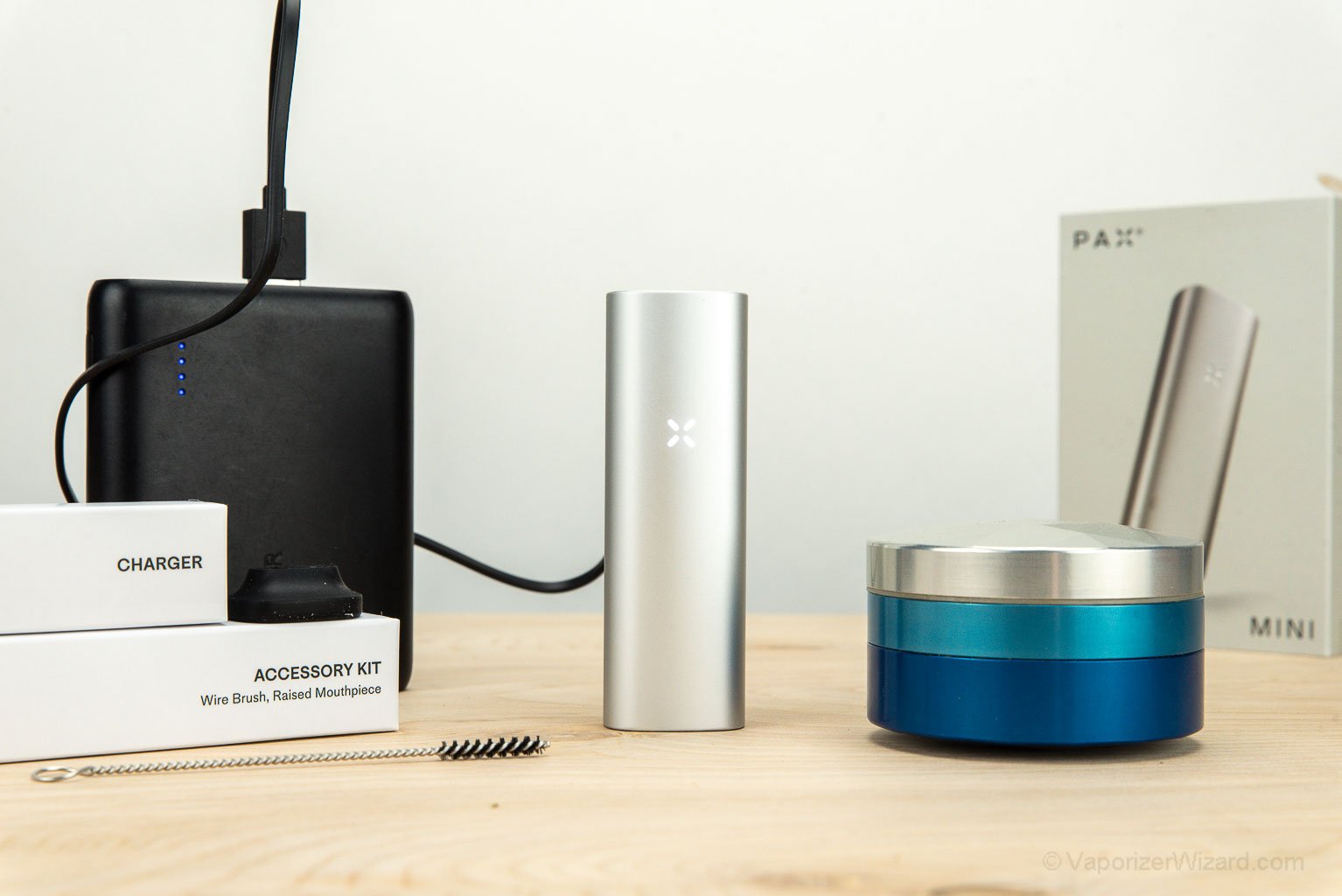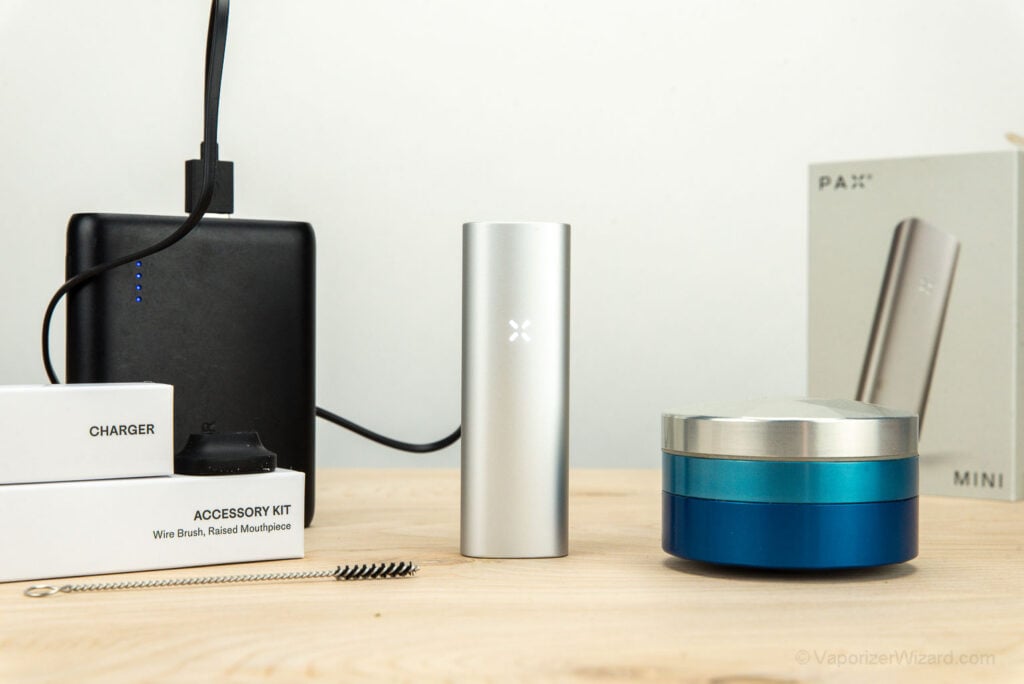 LED Charging and Battery Life Indicators – Shaking the device will show you the current battery life via the LED Pax Petals on the front. The upper left petal indicates a 25% charge, two petals up top equals a 50% charge, three petals are 75%, and all four petals completely lit up equals a 100% charge. A red blinking indicator means your Pax Mini is dead and needs to be recharged. The same goes for charging. One petal equals a 25% charge, two 50%, etc.
Comparisons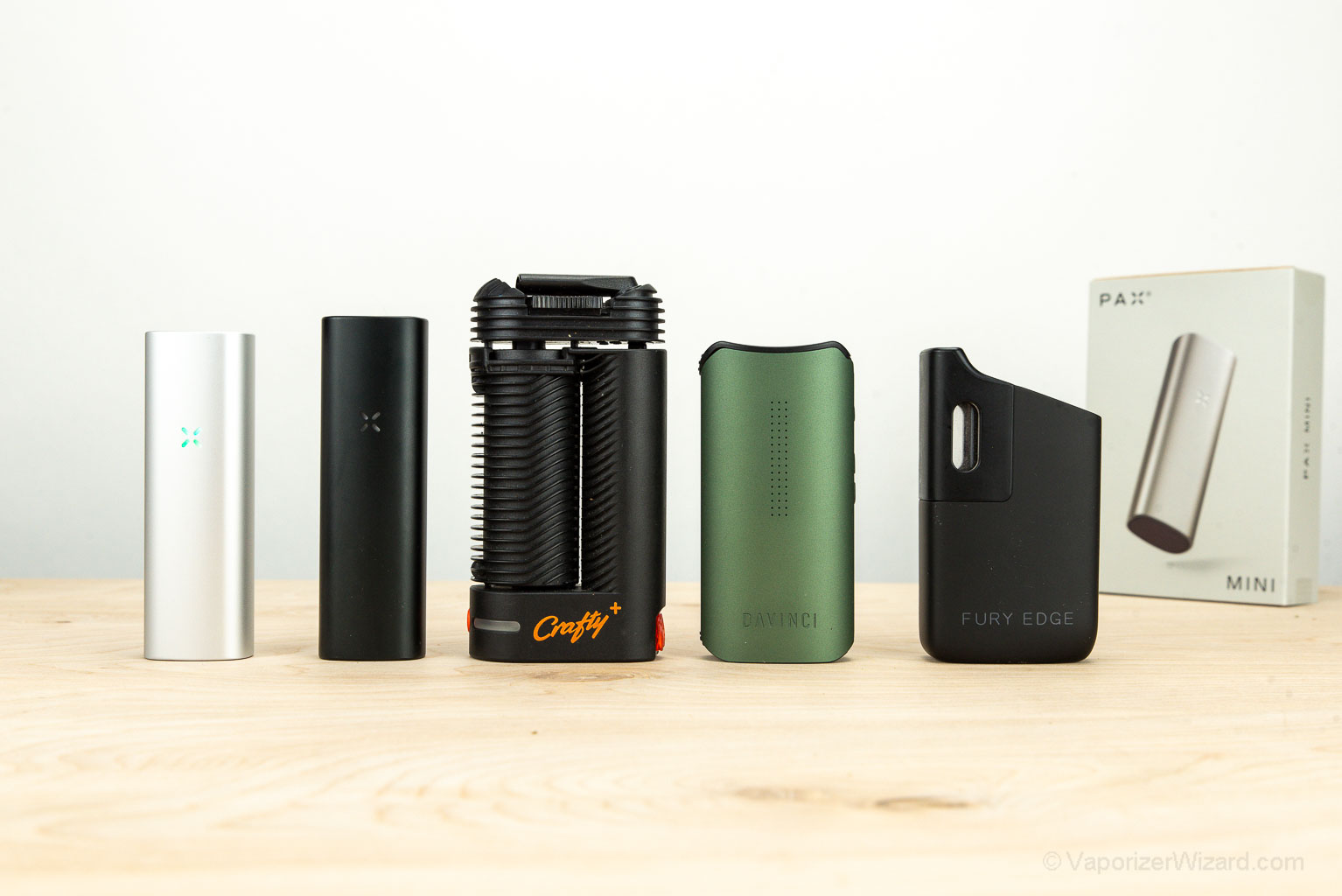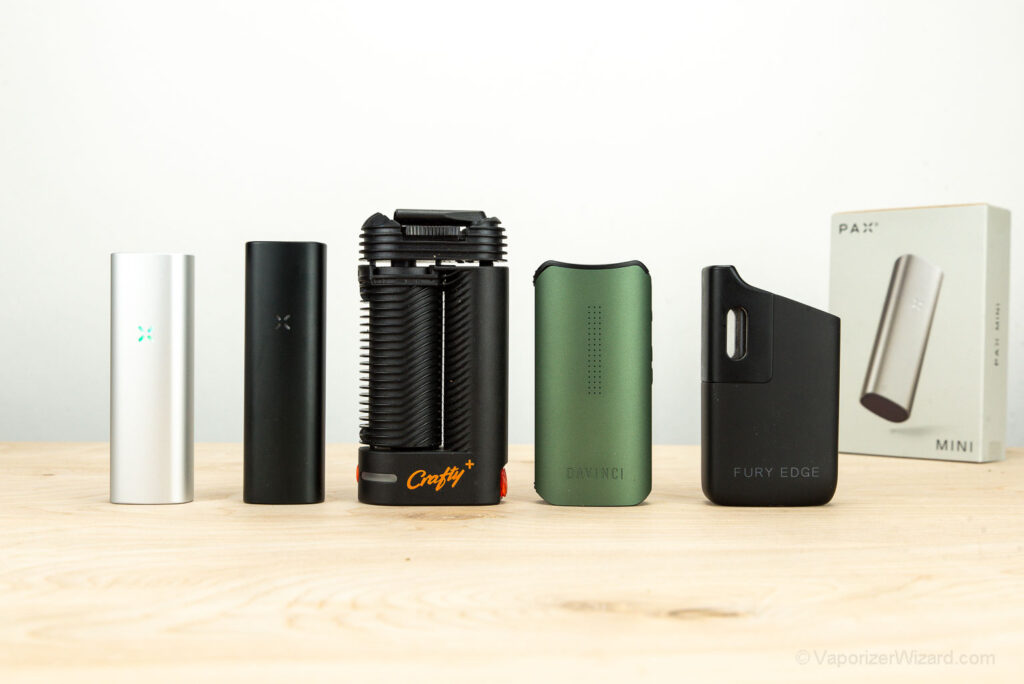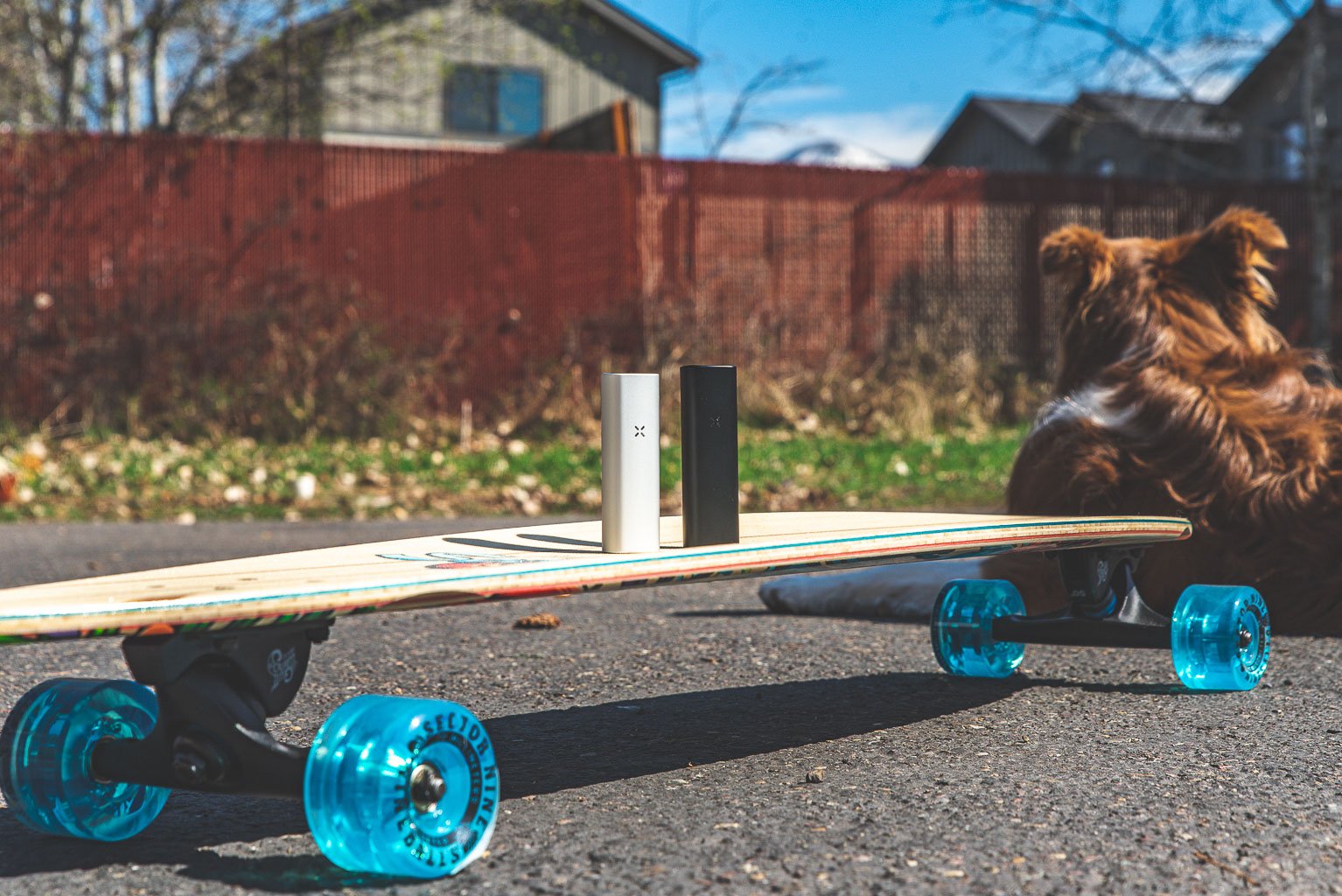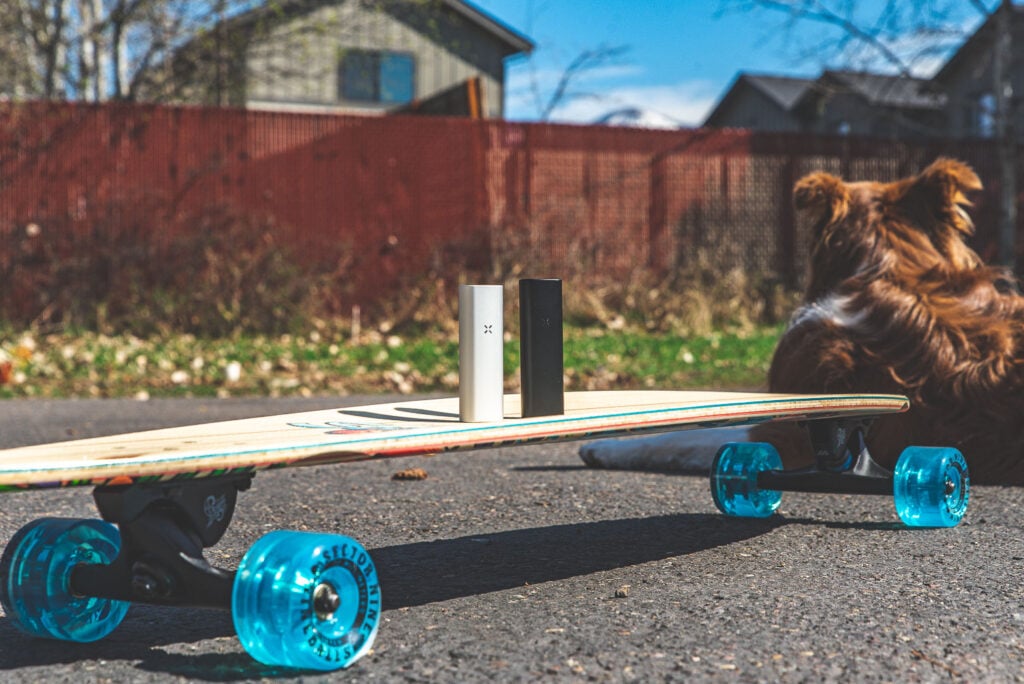 Pax Mini vs. Pax Plus
cheaper unit ($150 vs $250)
same internals except for a .25g chamber vs. a .5 gram chamber on the pax plus
2-year warranty vs. 10-year warranty (still really good for a $150 vaporizer)
No concentrate insert
One experience mode (ramping temp session) vs. four experience modes with pax plus
The Pax Mini is an excellent purchase compared to the Pax Plus, especially if you won't be using the concentrate insert or using it in groups bigger than three people. The only differences between Pax Plus and the Pax Mini are the four experience modes, larger chamber, and included accessories (concentrate insert and half-pack lid).
If you won't be using your vaporizer in big groups and won't be using it for concentrates, save yourself $100 and get the Pax Mini. It's literally the same internals in a slimmer, more pocket-friendly body. Check out my Pax Plus review for more info.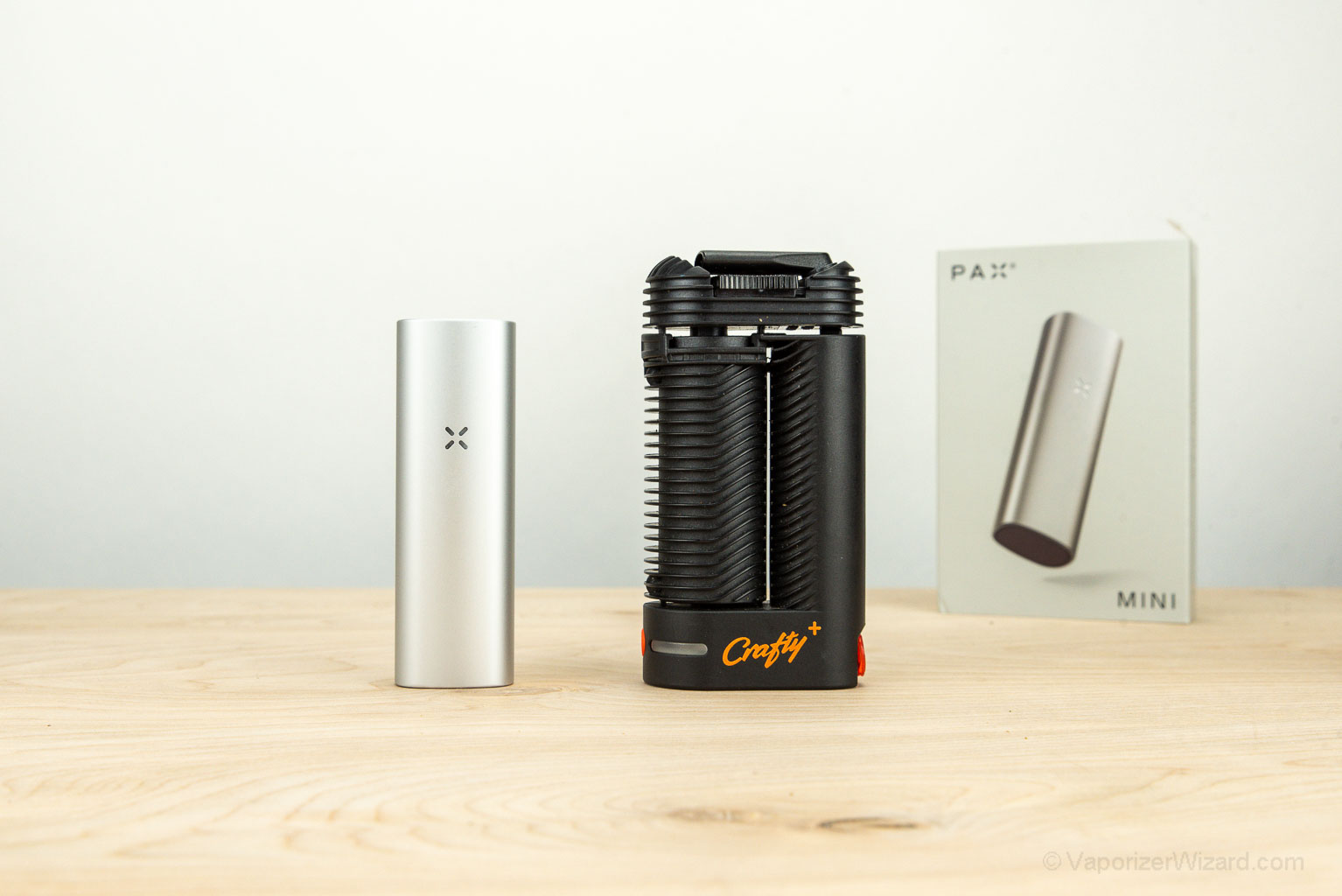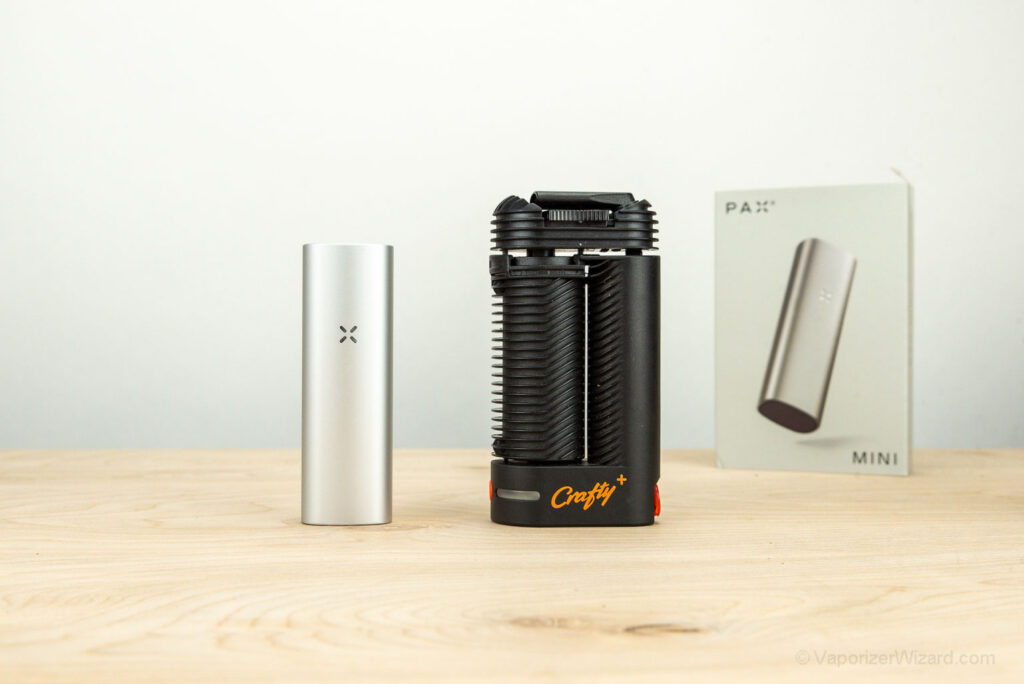 Pax Mini vs. Crafty+
The pax mini offers better reliability
More durable/rugged
Pax Mini Cheaper unit, $150 vs. $165 (retail $279) (SBVW25 coupon code)
Less efficient than Crafty+
No dosing capsule system
2 year warranty vs 2 year +1 after registering the device
The Pax Plus is definitely the more pocket-friendly device, and I would much rather take my Pax vaporizer with me on most of my summer activities because of the slim form factor, but the Crafty+ offers better airflow, better vapor quality, and overall it's easier to use. There are no loading techniques or grind requirements, just load it and go. The Crafty+ also offers a dosing capsule system and comes with a three-year warranty. Check out my Crafty+ review for more info, buying options, and coupon codes.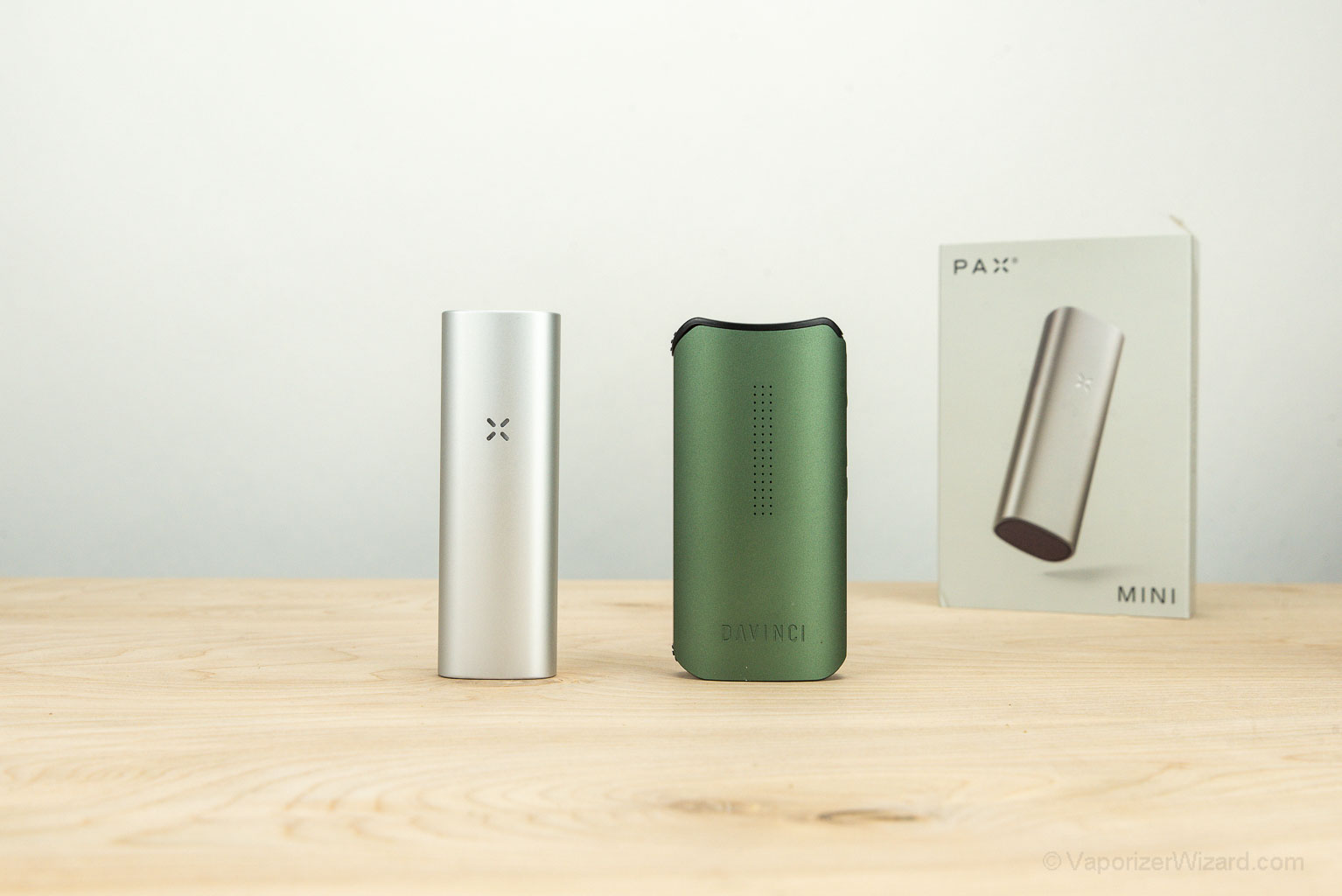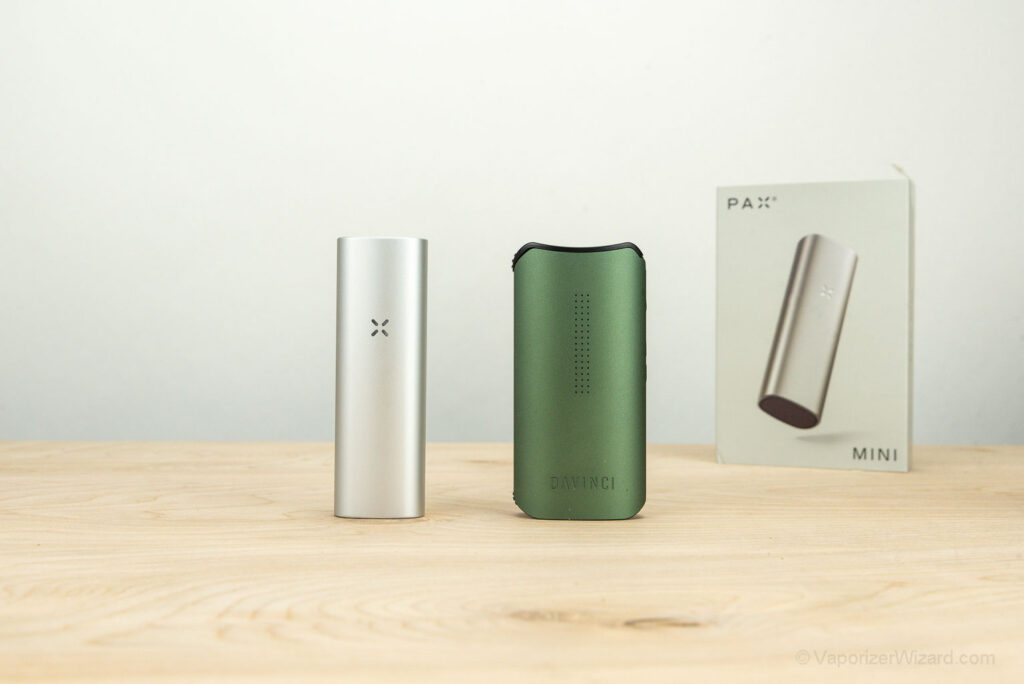 Pax Mini vs. Davinci IQC
Pax Mini is more reliable
Pax Mini has better value
Internal nonreplaceable battery vs. replaceable 18650
One temp vs. full temp spectrum
No dosing capsule system available with pax vaporizers
$150 vs. $140 ($199 retail) (with wizard30 coupon code)
The big difference between these two portable vaporizers is the fact that the Davinci IQC comes with a replaceable 18650 battery system. It's nice to be able to swap out batteries for use on the go, and you're not SOL if something were to happen to an internal non-replaceable battery. The IQC also uses USB-C charging rather than a proprietary charger. With that said, the Pax Mini is definitely the more reliable of the two based on first-hand accounts and also testimonials from previous and current owners of both devices.
Both of these vaporizers offer extremely quick heat-up times, good flavor for a portable conduction vaporizer, and are easily pocketable for use on the go. You also get a full temp spectrum on the IQC and the option to use dosing capsules for micro-dosing.
The Davinci IQC does come with a 5-year warranty vs. a two-year warranty on the Pax Mini, but I've yet to have any issues with ANY of my Pax vaporizers. I can't say the same for Davinci. Not that Davinci is bad by any means, there's just more moving parts on the IQC, and Pax has been around for basically twice as long as Davinci and has had more time to polish out the kinks.
Overall it comes down to your personal preference for the battery system. Do internal non-replaceable batteries deter you from products? Then check out my Davinci IQC review.
Warranty & Customer Support
The Pax Mini features a two-year manufacturer's warranty. The Pax Plus comes with a 10-year warranty. A two-year warranty on a $150 portable vaporizer is above average. Most conduction-style dry herb portable vaporizers come with a one-year manufacturer warranty. Davinci Vaporizers is the only other company to offer a 5 and 10-year manufacturer warranty on their devices, but they aren't quite as reliable as the Pax vaporizers.
The Pax vaporizers are one of the most durable portable dry herb vaporizers currently on the market. I currently have multiple colors of all versions, and all of them still work to this day. I can't speak highly enough about the reliability and durability aspect of the Pax vaporizers.
Cleaning and Maintenance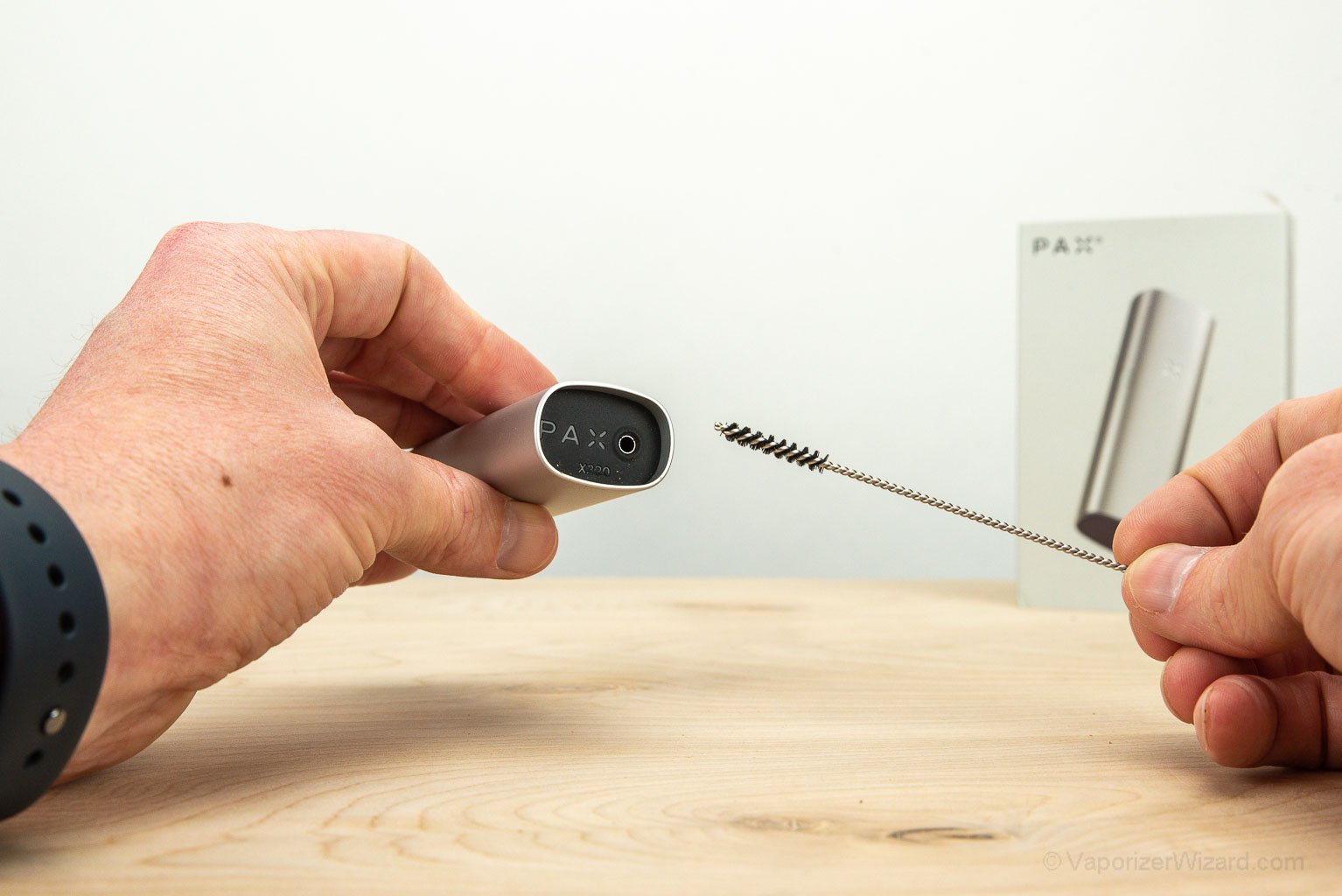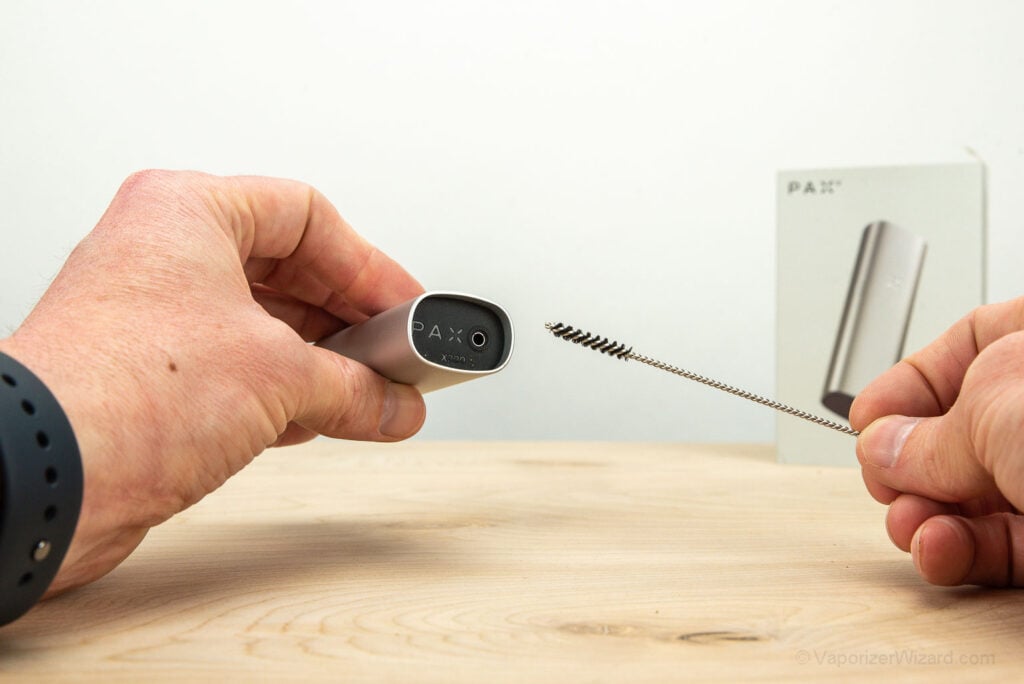 Cleaning – Overall, the new Pax Mini and Pax Plus are pretty easy to clean. Both packages come with a cleaning kit that includes a stainless steel wired brush. All you need to do is place a little bit of ISO on the brush and push it through the vapor path. This brush is the perfect size to slide through the vapor path and clean up any debris/resin from the flower.
This process takes less than five minutes, and there's really not much else to do other than taking a Q-tip with some ISO to the chamber and wiping down the mouthpiece.
When to Clean – You'll know it's time to clean your Pax Mini/Pax Plus when the draw resistance starts to increase. Meaning it will be harder to pull through the device because resin from the flower will stick to the side walls of the vapor path. You'll also notice the taste will slightly drop off over time because you're heating up the resin within the vapor path along with the fresh flower in the oven.
Frequency – I would say that I run the wire cleaning brush through the chamber after about 5-10 bowls. I know that's a wide range of use, but it all depends on how exactly you're using your Pax vaporizer and also what kind of flower you use. Some flowers will leave behind more resin than others.
Maintenance – One of the most important things to do with ALL dry herb vaporizers is to remove the flower from the oven immediately after you are done with a session. This stops resin from running down the vapor path after a session and will help keep the unit cleaner and functioning properly for longer.
Remember that you can keep your AVB (Already Vaped Bud) and use it to make butter, oils, tinctures, etc. Check out my tutorial on how to make CC Cookies with AVB Cannabutter here.
Pax Mini Review Conclusion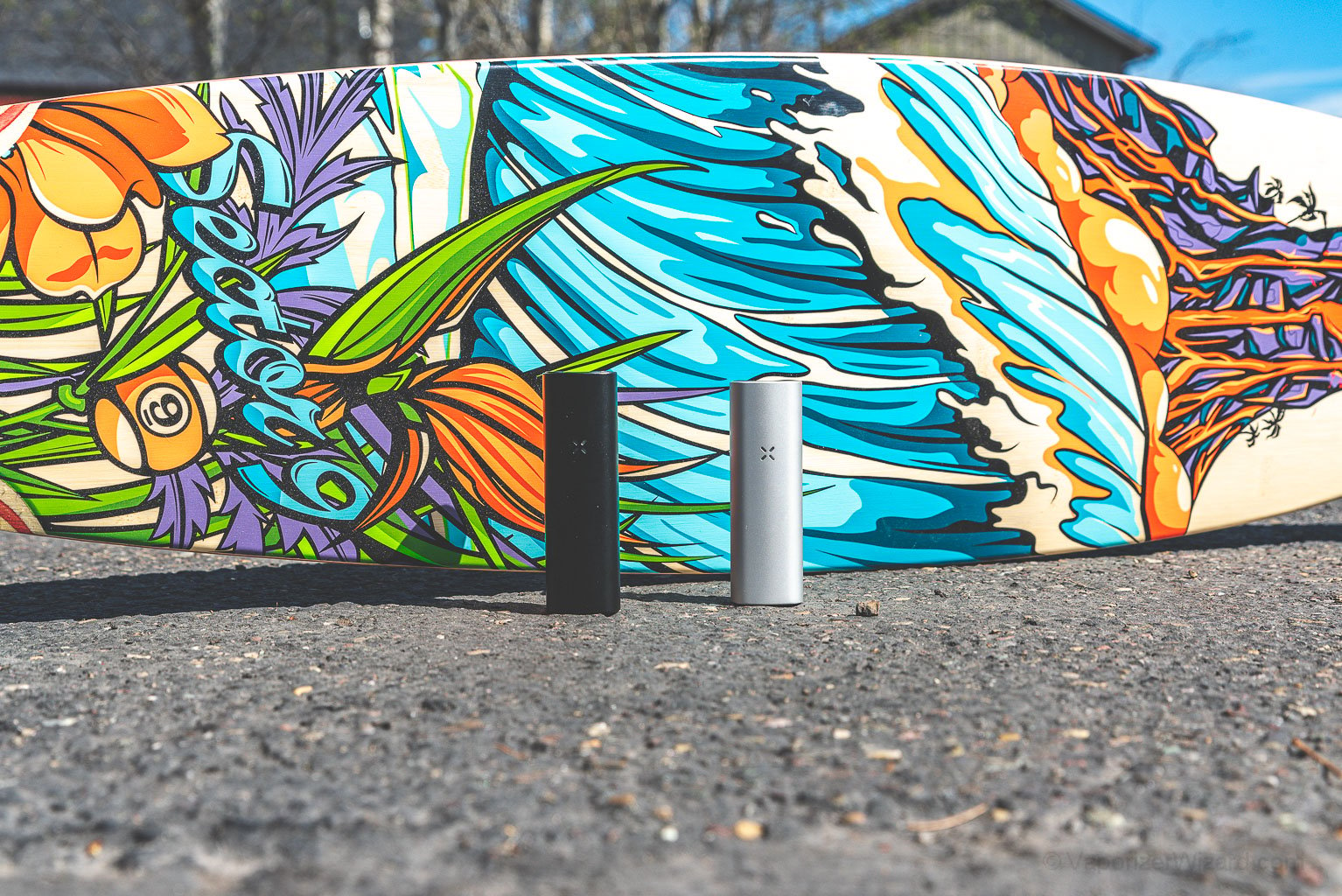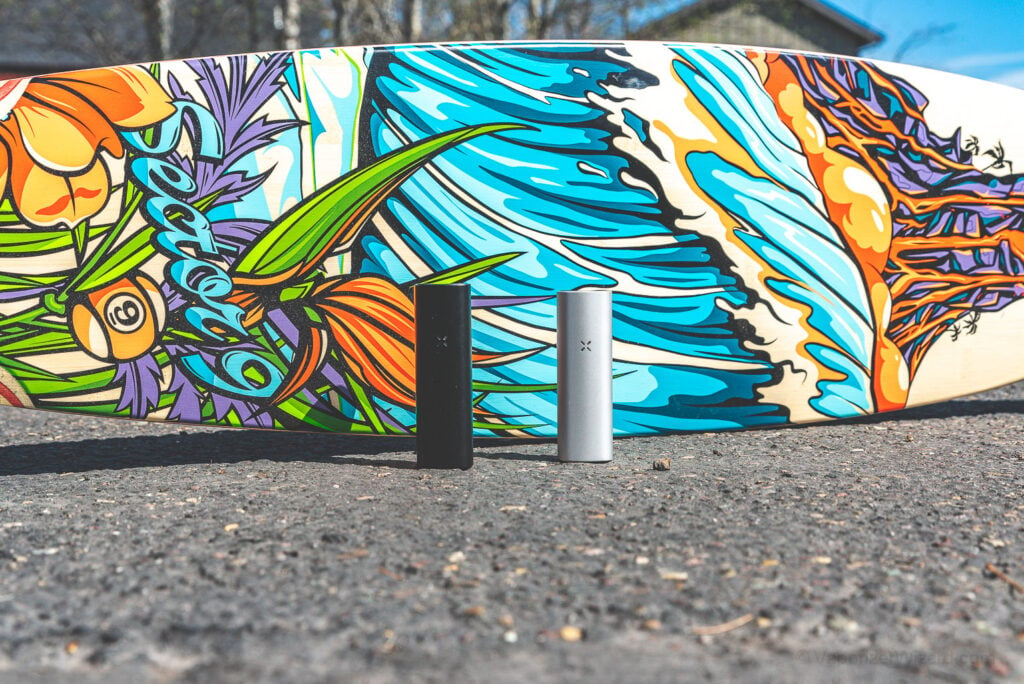 The Good – The Pax Mini is an excellent vaporizer for the price point. I rated the Pax Mini a 9.3/10 in the VALUE category, which ties it with the likes of the Mighty+ ($399) and the Davinci IQC ($199). The Mighty+ is one of the most reliable, dependable, and functional portable vaporizers on the market, but it's literally four times the size of the Pax Mini and roughly double the price, even after coupon codes. The Pax Plus retails for $250.
The Bad – The only thing I'm not particularly fond of with the Pax Mini is the proprietary magnetic USB charger. This would be the only thing I would change about the Pax Mini.
More Options – If the portability aspect isn't all that important and you want the best possible session experience (flavor, air flow, better efficiency), I recommend checking out the Crafty+ vaporizer by Storz and Bickel. The Crafty+ retails for $279, but you can click here to pick it up for $165 with coupon code SBVW25. Check out my Crafty+ Review for more info.
Conclusion – The .25-gram capacity chamber on the Pax Mini is the perfect size session for 1-3 people, and as long as you're not trying to use it in bigger groups, I highly doubt you'll need that .5-gram capacity from the Pax Plus vaporizer.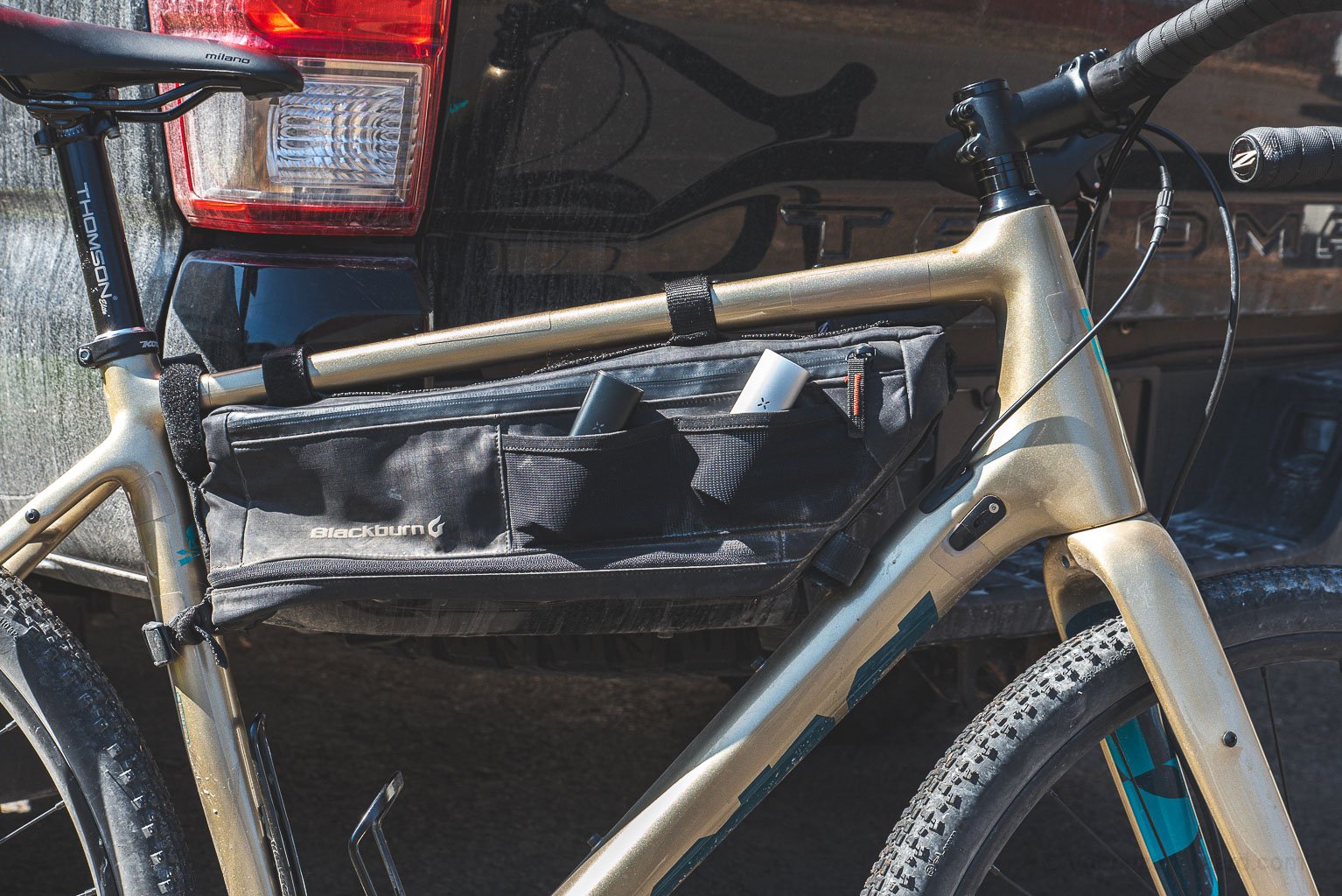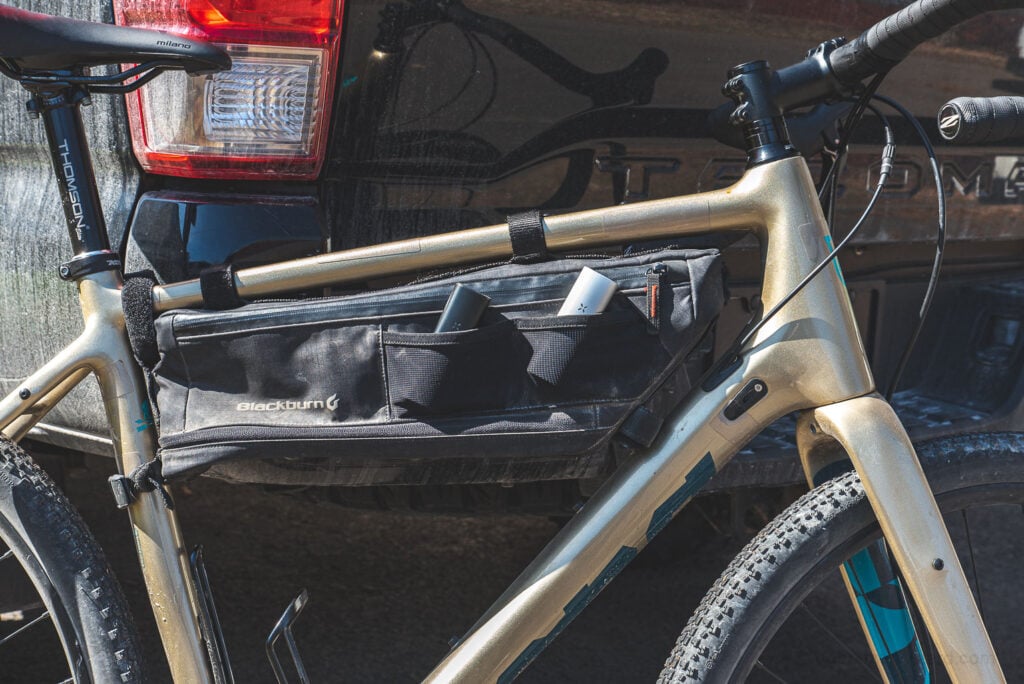 Again, the Pax vaporizers are my highest-rated vaporizers for "portability" because they are very pocket-friendly, rugged, and reliable. If you are an outdoor adventure-seeking person and don't want to worry about breaking your vaporizer while out and about, you 100% want the Pax Mini or the Pax Plus. Check out my Pax Plus Review for more info and a complete breakdown of the "upgrades" between the Pax Plus and Pax 3.
You can click here to pick up the Pax Mini directly from Pax Labs and scroll down to the Buying Options and Coupon Codes section for more options.
Thank you for checking out my Pax Mini review, and hopefully, I was able to help you decide whether or not the Pax Mini or Pax Plus are the right portable vaporizers for you. Please leave a comment below or hit me up on my contact page with any questions.
Buying Options & Coupon Code
Technical Specs
| | |
| --- | --- |
| Name: | Pax Mini |
| Category: | Best Under $150 |
| Manufacturer: | Pax Labs |
| Rating: | 9.24/10 |
| Price: | $150 |
| Materials: | Dry Herbs |
| Temp Range: | 360F – 420F |
| Heating: | Conduction |
| Battery Life: | 5 – 6 Bowls Avg |
| Battery Type: | Non-Replaceable / Rechargeable |
| Charging Type: | USB Cradle |
| Charging Times: | 100 Minutes |
| Warranty: | 2 Years |
Performance by Category
| Category | Rating |
| --- | --- |
| Vapor Quality | 8.8 |
| Ease of Use | 9.0 |
| Build Quality | 9.5 |
| Reliability | 9.8 |
| Portability | 9.8 |
| Efficiency | 8.8 |
| Battery Life | 9.0 |
| Cleaning | 8.9 |
| Value | 9.4 |
| Warranty | 9.4 |
| Pax Mini Rating: | 9.24/10 |
Pros and Cons
Pax Mini Vaporizer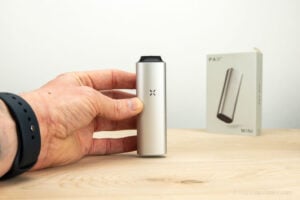 The Pax Mini is one of the most reliable and pocket-friendly vaporizers. Check out why I think its better than the Pax Plus in my Pax Mini vaporizer review.
Product Brand: Pax Labs
Pros
Pocket-Friendly
Quick Heat Up
Good Value
Good Warranty
Easy to Use
Easy to Clean
Cons
Draw Resistance
USB Charger
More Pax Reviews