The Terp Pen is a portable wax vape pen made by Boundless Tech. It can vape pretty much all materials except for dry herb. The Terp Pen is a great choice for someone that is looking to get massive rips out of a portable dab pen. This is NOT the portable vape pen for someone that is trying to conserve your concentrates.
It works by dabbing the coils at the end of the pen into your materials. There are no buttons to press or temps to adjust, just press the tip into the materials and start to draw from the mouthpiece.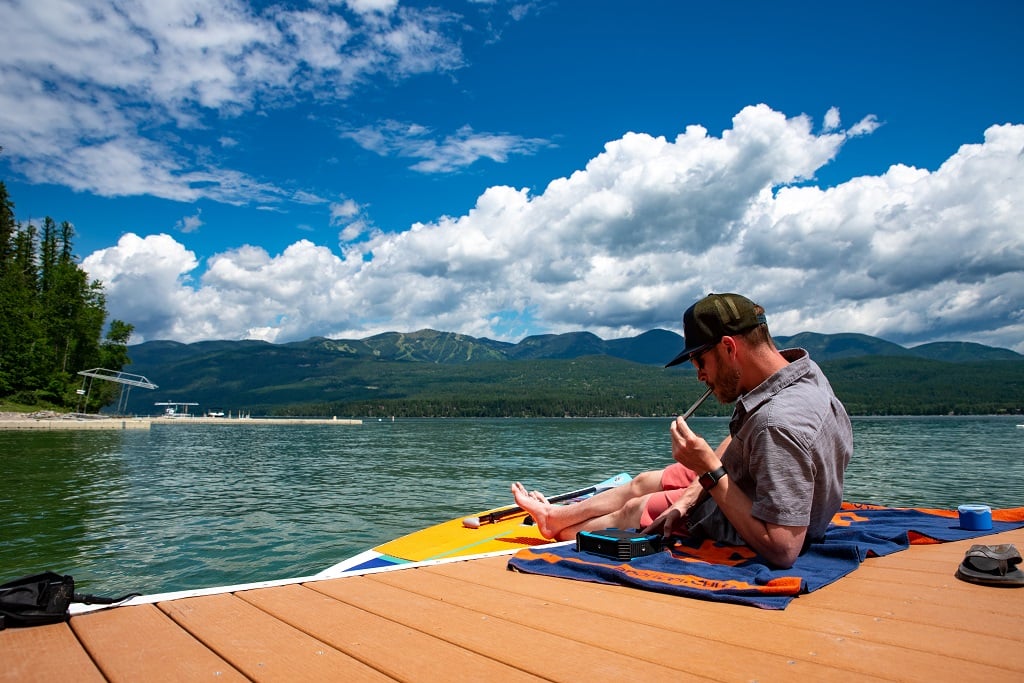 I have enjoyed using this pen for the exact feature I mentioned above, massive rips immediately. No heat-up times, no tools to use, you don't have to put the materials into a chamber of any kind, just dab, and rip.
It does get pretty dirt especially if you overdo it with the wax/rosin but clean up isn't all that hard, and it doesn't need to be cleaned all that often.
The Boundless Terp Pen retails for $29.99, and you can click here to pick it up directly from Boundless Tech. Read on below to get my full Boundless Terp Pen review.
Size, Portability, and Build Quality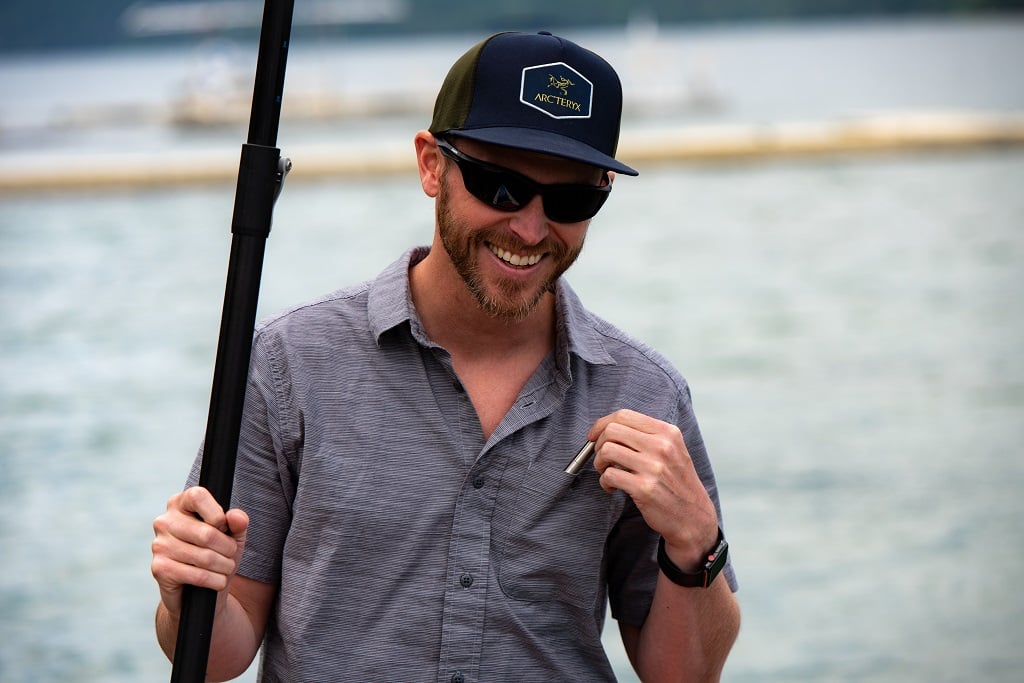 Size and Portability – The Terp Pen is one of the smallest portable dab rigs currently on the market. It's literally the size of a pen. I've straight up lost it in my shirt pocket before because it weighs practically nothing, and I forget I put it there.
Build Quality – Other than the fact that it's not waterproof (jumped in the lake with it in my pocket lol); the Terp Pen has shown to be very durable. I've dropped it multiple times, including one time directly on the coils from a good distance and no problems.
The outer shell protects the inner components, and the cap not only improves sessions but protects the coils from being damaged.
Overall I'm really impressed with the build quality for a device that costs $30, AND it comes with a three-year limited manufacturer warranty on the device and 90 days on the coil. That is insane for this price.
What's Included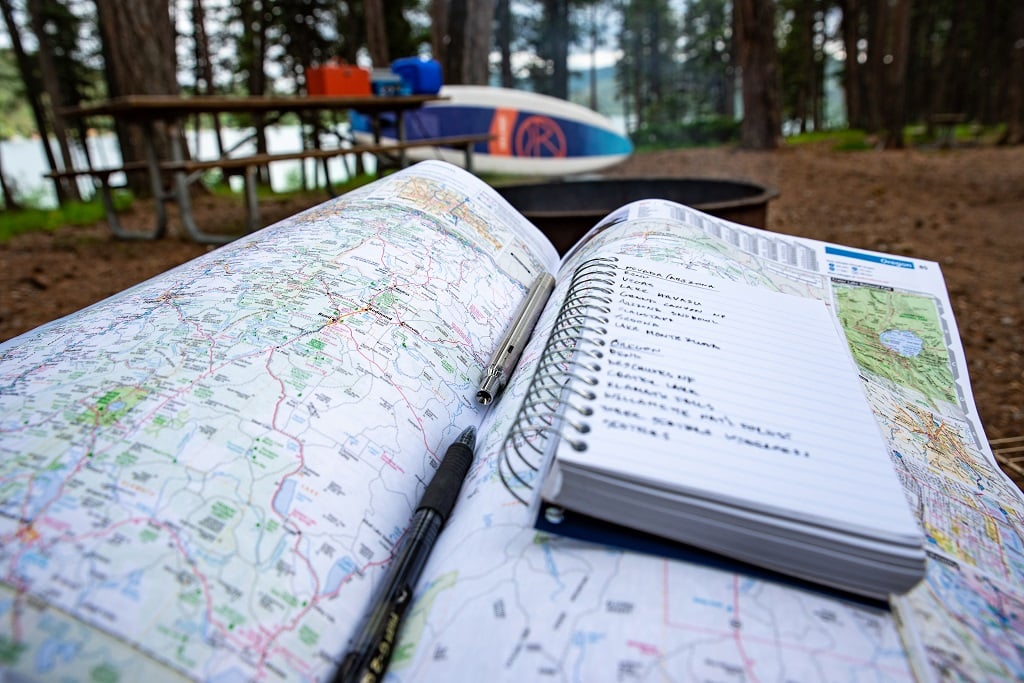 In the box, you get:
(1) Terp Pen with an internal nonreplaceable 300 mAh 3.7v battery
(1) Ceramic coil
(1) Cleaning tools
(1) USB charging cable
Everything you need to use the Terp Pen is included, and the instruction manual explains how to use the device.
I recommend picking up an extra ceramic coil or two if you want to cut down on cleaning or if you're a heavier user.
Heating and Temp Options
Heating and Temp Info – The Terp Pen heats up extremely quickly. All you need to do is start drawing and place your materials on the coils by dipping them in. You can also place some material on the coils before drawing and then take a rip.
A little goes a long way, and it seems to pile up quickly if you overload the coils. So remember, a little dab will do ya.
How to Use the Boundless Terp Pen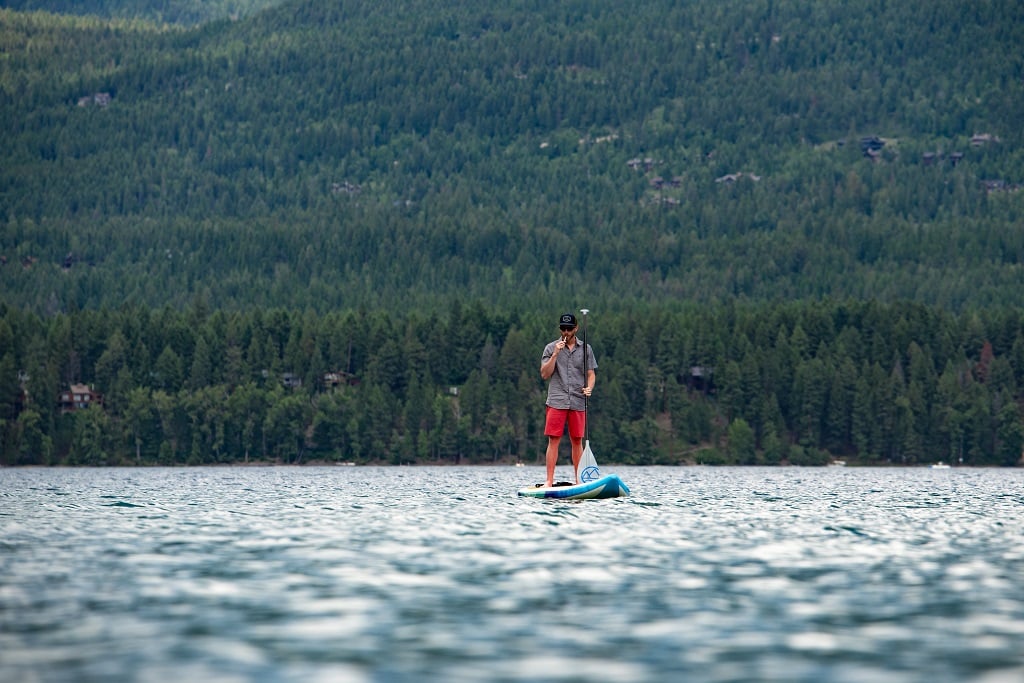 How to Use – I've found the Boundless Terp Pen extremely easy to use. Just place the coils into your material and start ripping. That's it! I recommend putting the cap back on after you have some materials on the coils. You can even plug up a couple of the holes on the cap to get more heat and less air. This will give you MASSIVE clouds if that's what you're looking for. I mean it already produces some huge clouds, but if you want to maximize your session, the cap is the best for this.
Terp Pen Battery Information
Battery Info – The Terp Pen uses an internal non-replaceable rechargeable 300mAh 3.7v battery. It's a pretty small battery, but it's the perfect amount of power and battery life.
Battery Life – I've been averaging around about 50 draws per battery, which is fantastic for the size of this battery. The Terp Pen will easily last for a day full of activities. It also charges via micro USB so you can practically charge it anywhere, especially if you pick up an external battery charger.
Charging Times – The Boundless Terp Pen will fully charge from dead in about 45-60 minutes. Try not to leave it fully charged or fully dead for long periods. This will maximize battery life.
Boundless Terp Pen Review Summary
Overall I'm very impressed with the Terp Wax Pen by Boundless Tech. The price alone makes this portable wax pen a no-brainer. What do you have to lose for $29? It comes with a three-year warranty!
Again, this is not the best wax pen for someone that is trying to be efficient or conserve your concentrates. The Terp Pen is like a dab rig in the way that it extracts materials very quickly, and it easy to get massive rips. I truly enjoy the Terp Pen for this reason. It's nice to be able to take a massive dab before you head into a restaurant without using a butane torch or waiting for something to heat up. Just dip and rip.
The Terp Pen retails for $29 and you can click here to pick it up directly from Boundless Tech. Thanks for taking the time to check out my Boundless Terp Pen vaporizer review and be sure to leave a comment below with any questions.