Welcome to my list for top portable vaporizers under $150. The portable vaporizer market is growing fast and we are finally starting to see some vapes at the lower price points that are actually solid. For the longest time the only decent vape in this price range was the MFLB, so it's exciting to get some more options.
One thing to be really careful with in this price range is re-branded products at inflated prices. It is not uncommon to find $20 cheap vapes (chinese) being sold for $100 or more. So I suggest you stick to vapes on this list, but if you come across another vape you are considering please leave me a comment below and I will let you know if I have tried it.
The main difference between the cheaper vapes and my top portable vaporizers are the higher end units typically produce better vapor quality, they are more durable and come with better/longer manufacturer warranties. But each one of these vapes below is worth it's price and an overall good value in my opinion.
If you are new to vaporizers in general, it's important to realize is that vaporizers perform night and day better with a grinder. While I do have a list of what I personally think are the best grinders for vaporizing any grinder such as a cheap plastic one or even a grinder card will work much better than nothing.
Top Portable Vaporizers for Under $150:
1. Boundless CF ($129)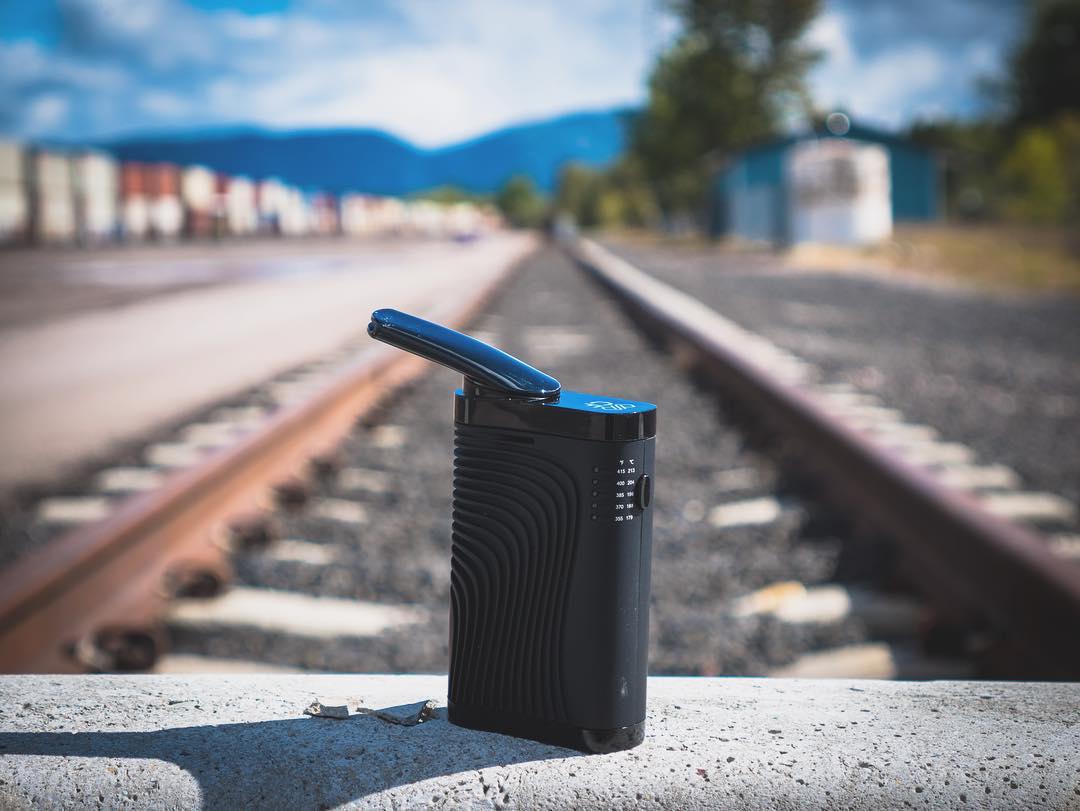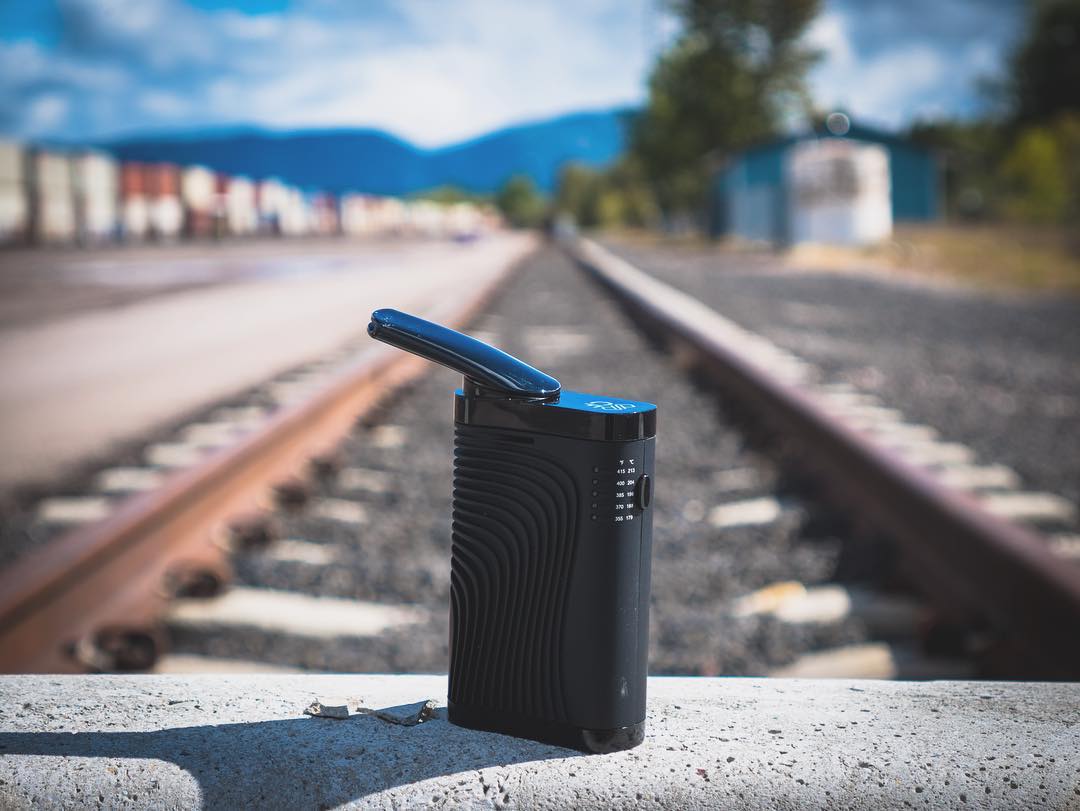 The Boundless CF vaporizer is my overall favorite handheld dry herb vaporizer in this price range. This is a really great first time vape because it is extremely easy and forgiving to use.
The CF will produce dense and consistent vapor with a coarse or fine grind. It will work with a completely full oven or with a partially full bowl and it is one of the fastest heating portables at ~20 seconds. The CF has 5 temperature settings from 355F to 415F and it has a fully isolated air-path, meaning the airflow never comes in contact with the electronics or batteries which is something all the high ends vapes have, but a lot of the cheaper units skip over. Overall the CF has the best flavor and vapor quality of the battery powered units in this price range.
The unit is fairly small and fits well in the pocket, it also has above average battery life. The battery charges via micro USB and the unit comes with a 3 year warranty on the unit and a 1 year warranty for the battery.
2. Vapium Summit Plus ($149)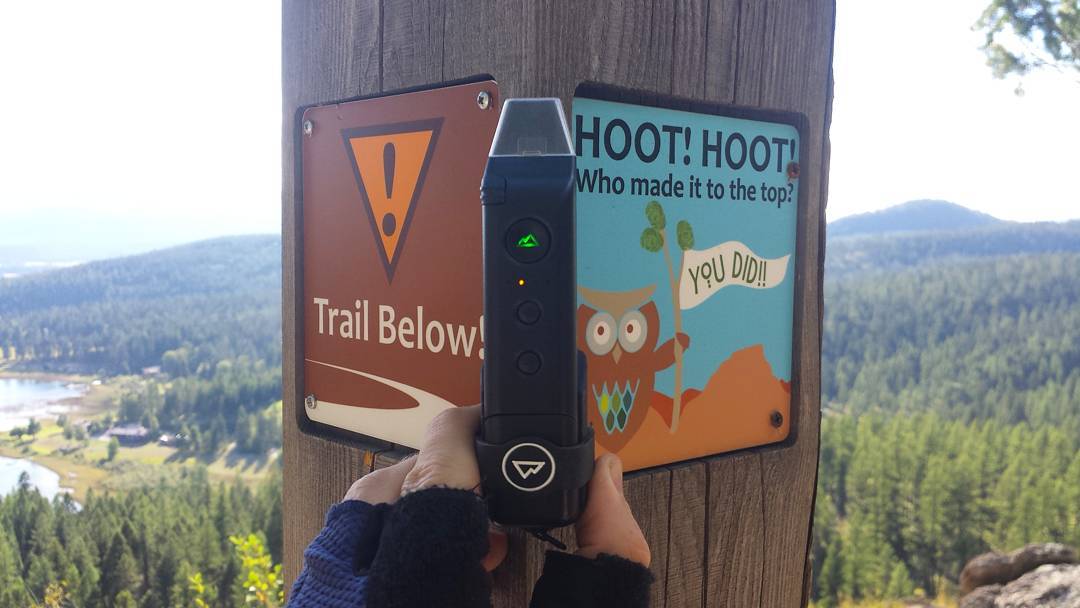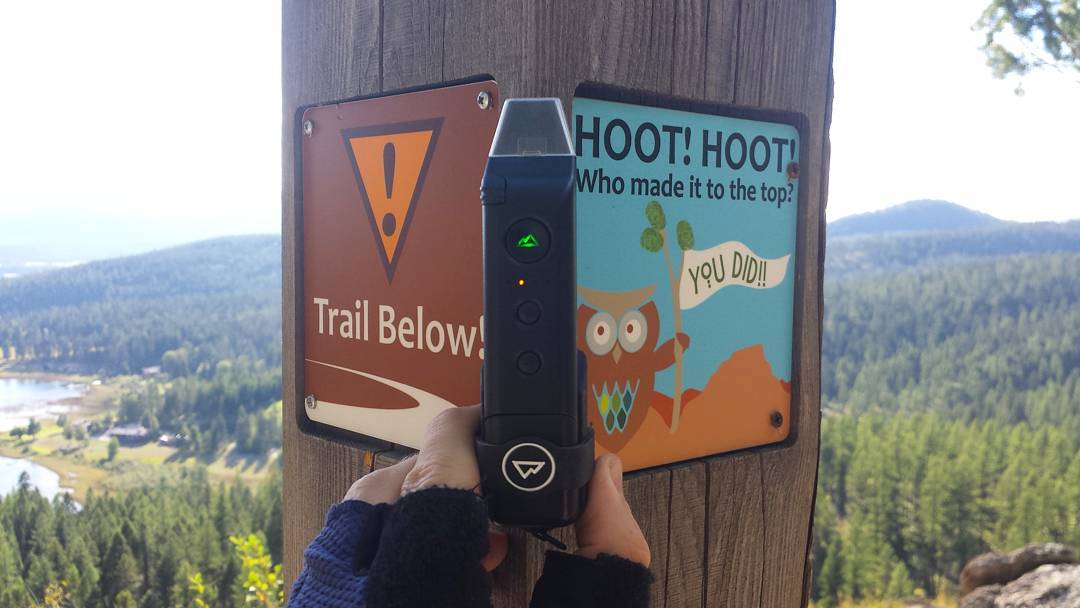 The Vapium Summit+ is the second iteration of the Summit which brought some improvements to an already solid device. This unit is built to be rugged, is a good choice for people who are looking for a vape to use outdoors where it might get dropped, banged, or get wet.
Even though this one is a bit pricier, I do prefer using the Boundless CF from above, but the Summit+ does has some strong advantages over the CF. This is the cheapest vape that comes with its own Bluetooth app, which allows you precise temperature control. The Summit+ is also smaller and more pocketable than the CF.  For someone who plans to vape mostly at home you might be better off with the CF, but if you are looking to carry this in your pocket on the go, and bring it places where it might get banged around or wet I would go for the splash-proof Summit+
3. Flowermate(s) – 3 different models ($79 – $105)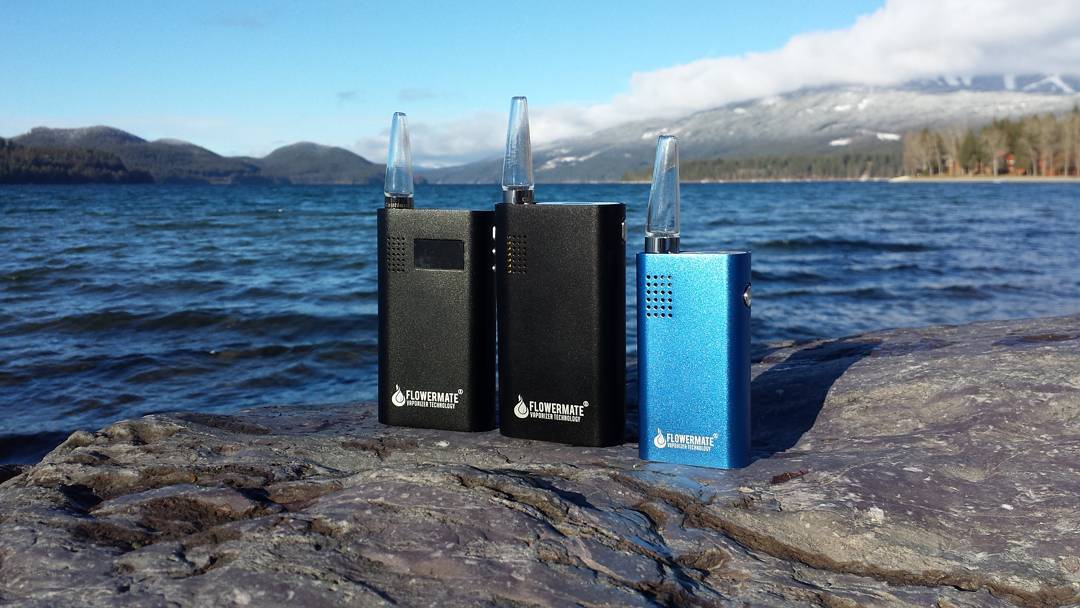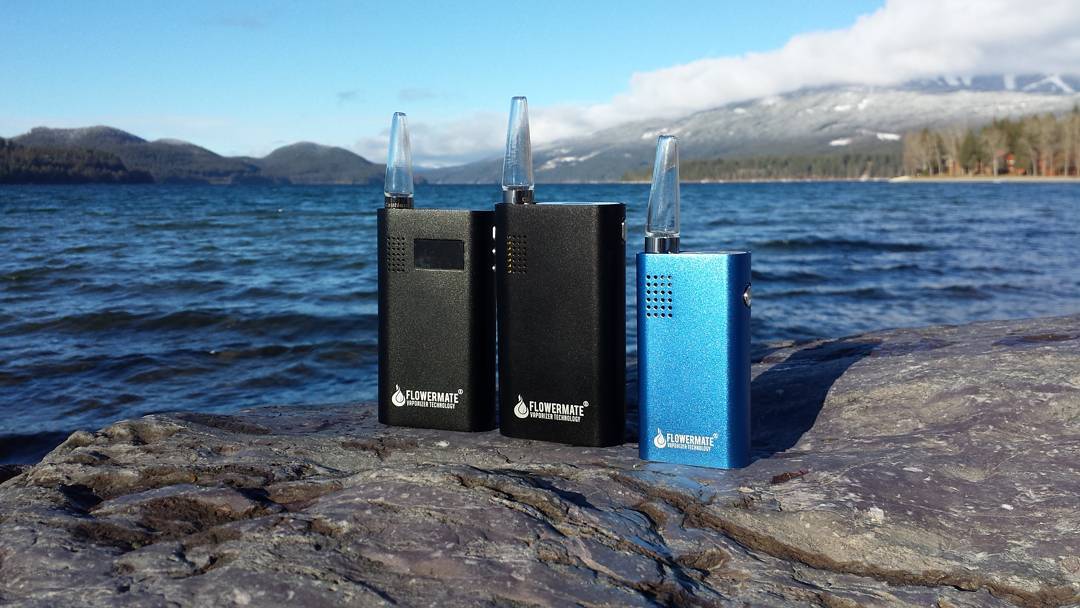 Next up would be the Flowermate series consisting of the the Flowermate V5.0S, the Flowermate V5.0 Mini, and the Flowermate V5.0 Pro. The Flowermate models below are some of the best vapes under $100. You can also purchase the X model of each of these units for $10-$15 more, and they include a WPA (water pipe adapter) so you can connect the vape up to your glass. I will link each option, but as you get closer and closer to the $129 price point, you really might want to go for the CF.
The Flowermate V5s ($79) is a perfect entry level vaporizer. You don't have to spend a bunch of money and you get a decent vaporizer to start out with. I'm not going to brag about the vapor quality of these units but they do produce decent results and even work pretty well in group scenarios due to long battery life and ease of use. X-Model ($95) with water pipe adapter.
The Flowermate V5 Mini ($85) With the Mini you are basically trading some battery life for the smaller and more pocketable size. The Flowermate Mini can be easily concealed in a pocket, purse, or small hand-bag. The Mini is still one of the smallest vaporizers on the market. X-model ($95)
The Flowermate Pro ($105) The Pro model comes with a small screen and fully adjustable temperatures. Unfortunately the price point of the Pro model puts it into a bit of a limbo for me.  For the price it's awesome that it has fully adjustable temperatures, and it's a decent vape, but it's getting really close to the $129 price of the Boundless CF, and I definitely prefer the CF over any of the Flowermate units.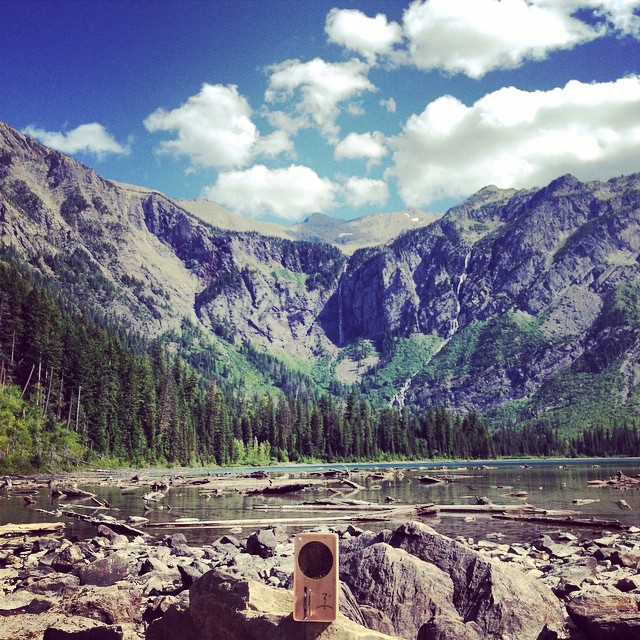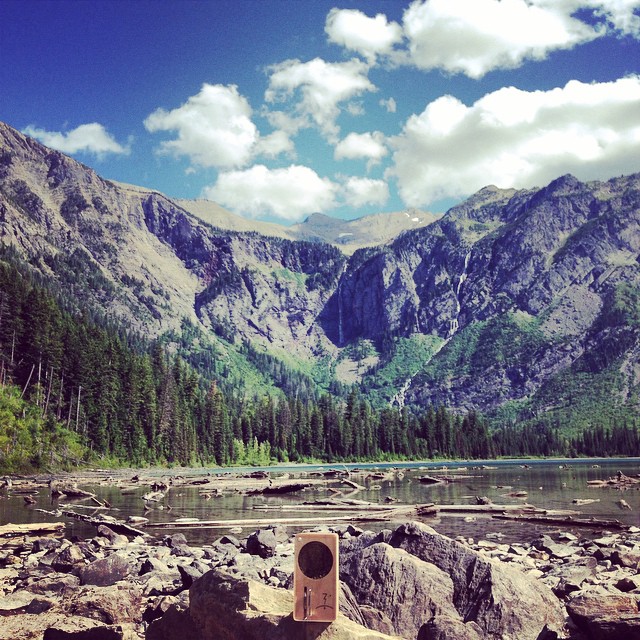 This unit has stood the test of time and still a solid option. The Magic Flight Launch Box or MFLB provides near-instant heat-up time and an external rechargeable battery system. The removable batteries are extremely clutch when you are going out hiking for the day or going to an all-day concert. I can pick up a couple of extra batteries and charge them before heading out.
*The MFLB does require a bit of a learning technique to get the best results. You can combust your herbs if you hold in the battery for too long.
Once you get the MFLB down it will become second nature and it is a joy to use, however since it does require practice it is not the best unit to use in groups or with anyone who is new.
Magic Flight has all kinds of accessories available for you to modify and build-upon your unit. There are ways to turn it into a desktop unit that does not rely on batteries, you can attach it to water pipes, there is a place that even does custom lid engraving.
Lastly, the Magic Flight Launch Box is backed by a Lifetime Warranty and Magic Flight customer service is one of the top in this industry. Overall I would say this is best for a solo user and especially great for someone with a low tolerance who likes to conserve.
5. XMAX V2 Pro ($59)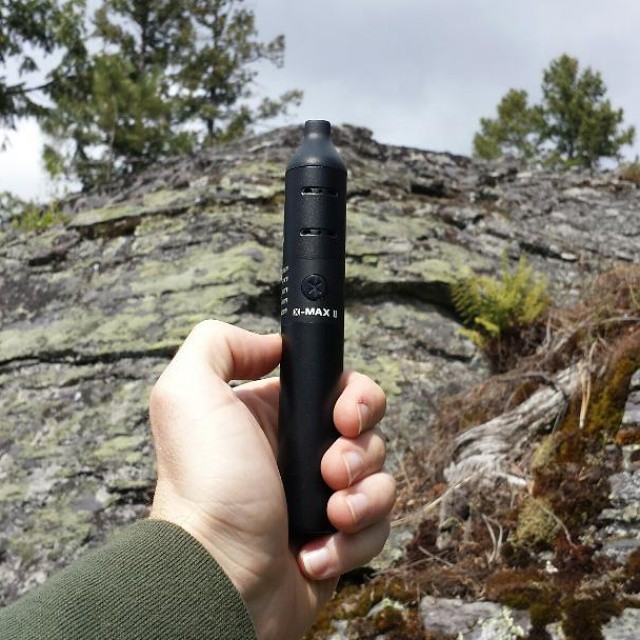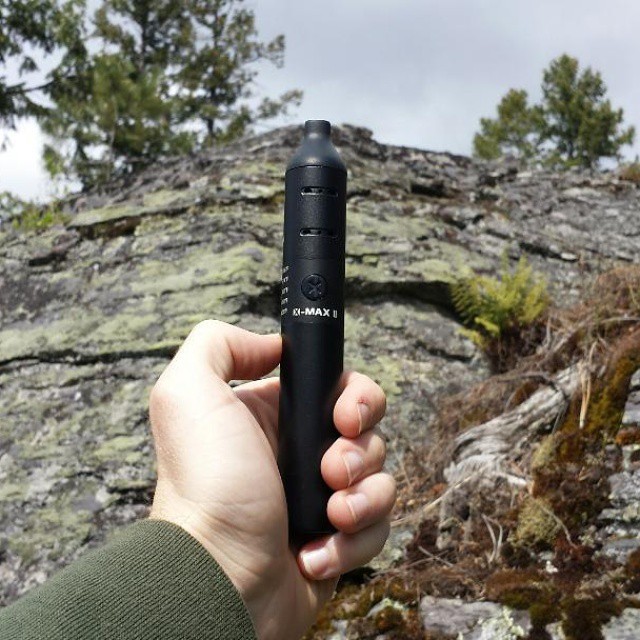 The Xmax V2 Pro is the cheapest battery powered portable vaporizer that I recommend. It does produce vapor that is a bit hotter/harsher than the rest because the bowl is at the top and the mouthpiece is quite small, but overall this vape actually performs, and its only $59 with the coupon code 'XM'. To be honest a few years ago I would never have thought we would have a vape this decent anywhere near this price.
I do suggest you pick up the Glass mouthpiece for an extra $10 it makes the vapor smoother/cooler and the screen is much larger so it gets clogged less and needs cleaned much less often.  You can also pick up a water pipe adapter for an extra $10 as well which is nice if you already have some glass you want to hook it up with.
Outside the price, one of the nicest parts about the Xmax V2 Pro is that it uses replaceable batteries in the 18650 size which is an extremely common and cheap size. Surprisingly despite its cheap price the Xmax also has an isolated and sealed vapor path.
The Xmax is not known to be a reliability king, so don't expect it to last years and years, but I have known quite a few of them that have lasted well over a year with everyday use.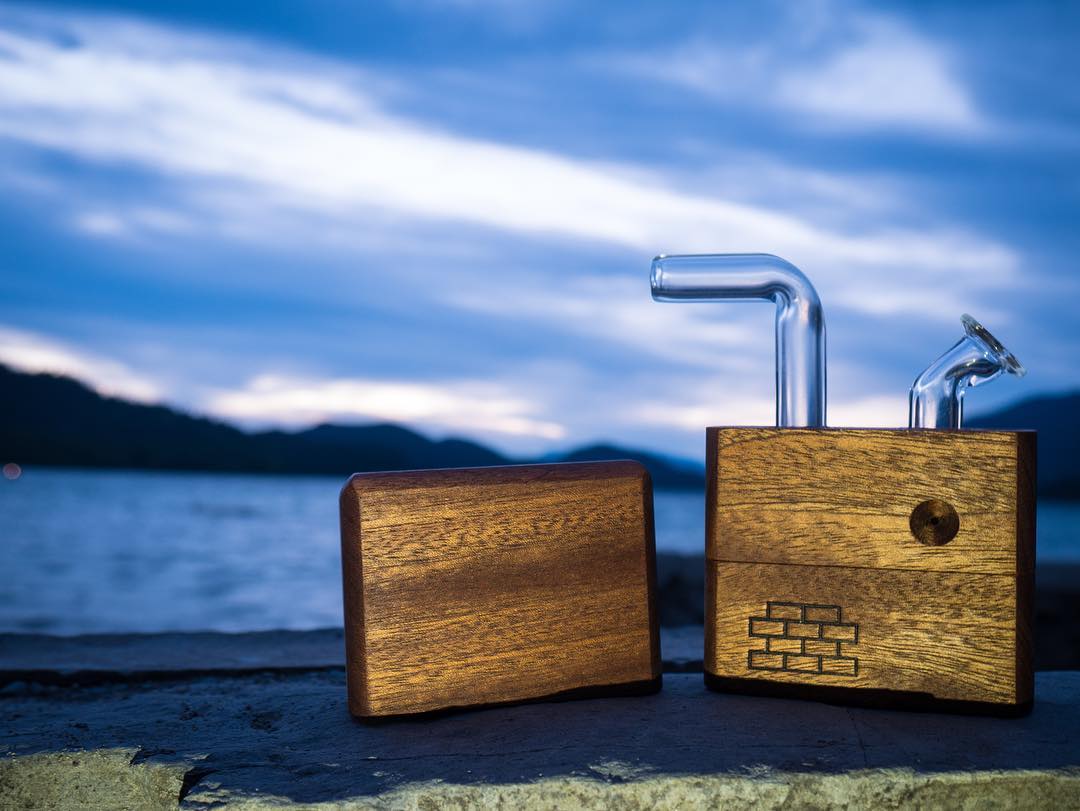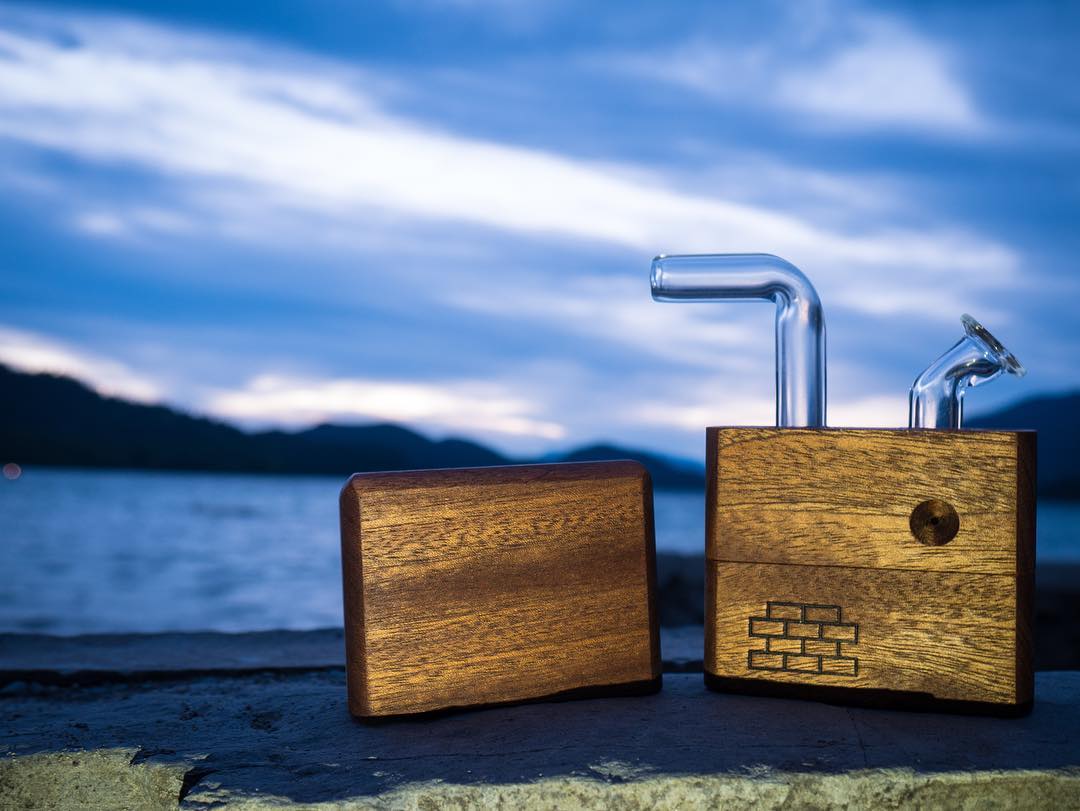 The Sticky Brick Junior is different than the rest of these vaporizers because it does not have a battery and instead powered by the included butane torch.
The Sticky Brick Jr. is handmade in North Carolina out of beautiful natural hardwood. The vaporizer is held together with strong magnets surrounded by a built in case to protect itself and look inconspicuous.
The Sticky Brick is the only portable convection vaporizer on this list which means the heated air passed through the herbs to extract them, rather than being heated by conduction where the herbs are touching the sides of a heated oven.
This does a few noticeable things; First, the Sticky Brick Jr. will have no heat-up time. You just click the torch on and go. Second, the Jr will give you much larger, more potent, and tastier rips than the other units. Third, this unit will take more practice/technique because your draw speed, flame size, and how close you hold the torch affect the results.
I personally use this vaporizer MUCH more than the others on this list, but admittedly it is not for everyone.
8. DynaVap Vapcap M ($50-
Like the Sticky Brick Junior, this is another butane vape powered by a torch or lighter (not included). However unlike the Junior, this unit is not heated via convection. The VapCap original is the cheapest vaporizer I have found that actually work decent. If you are on a shoestring budget, this is the vape for you.
While it is definitely not my favorite vape, and it does look a little bit shady since its just a glass tube you put a lighter to, it does actually work and its incredibly cheap at $35.
Basically you put the lighter up to the metal tip, and you heat it until you hear a click. Then you start drawing. As it cools down it will make another audible click letting you know its time to heat it back up if you wan't to take more draws. Its a pretty ingenious that it tells you the correct temperature with a click.
Thanks for taking the time to check out my list for Top Portable Vaporizes under $150. Leave a comment below if you have any suggestions for improving this article or would like to see any new portable vaporizers added to this list.