Storytime…It was about twenty years ago. The year was 2000. I was just about to finish up my 8th-grade year of middle school and prepare for that big step into high school. I had never smoked weed let alone tried or heard of a vaporizer at this time. It wasn't until two years later that I first tried cannabis and like many others, it was out of an apple!
A group of us had put together a plan to pick up a gram or two of cannabis and get together in the park later that night. It was the first time for all of us. We could have been smoking oregano for all I knew.
My buddy scores the herb and we all meet up.
My buddy hollowed out the apple. Carved out a bowl and choke. We loaded the bowl and I was first in line. I lit the bowl, inhaled a bit of smoke and immediately begin coughing. I coughed so hard and so fast that I blew the entire bowl out of the apple. Rookie mistake I know.
I didn't feel any effects my first time which I think is the case with most people. The apple was a fun experience and all but it just wasn't my thing at the time.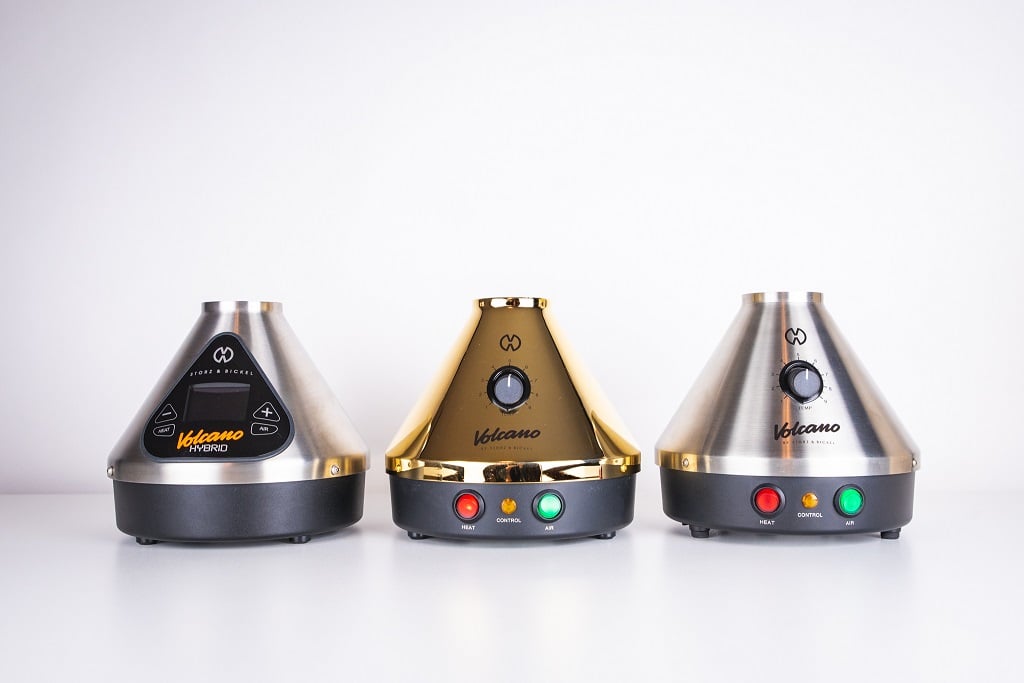 Storz and Bickel History Timeline
At this same time, a couple of thousand miles away, Markus Storz had already developed, tested, and begun to sell Volcano Classic vaporizers out of his basement.
The new Volcano Classic Gold Edition retails for $599 and you can click here to pick one up. Read on below for more info on the Volcano Classic.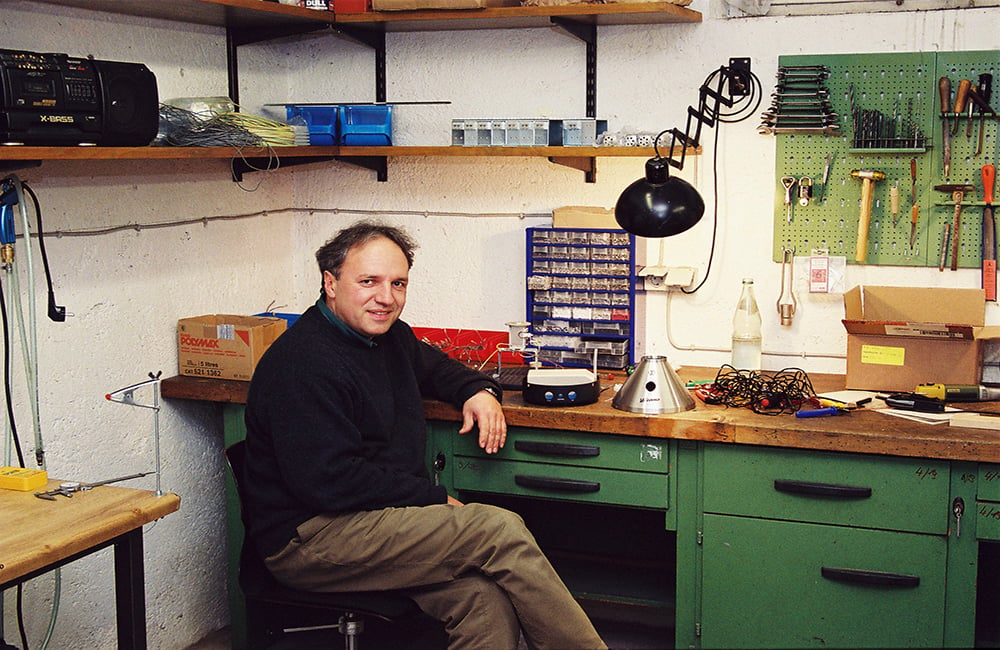 I would imagine he had a bit more experience with cannabis than I and he had already figured out that he was not a fan of the combustion aspect.
1996 – The Inspiration
Markus Storz read an article back in 1996 that inspired him to use a glass pipe and hot air gun rather than combustion to produce a "more gentle way of inhalation". Cannabis didn't need to be burned.
The same year Markus designed and manufactured the first prototype of the Volcano Vaporizer. It was a spaceship looking contraption similar looking to the design nowadays but much bigger. I honestly like the wooden base on the original concept model though!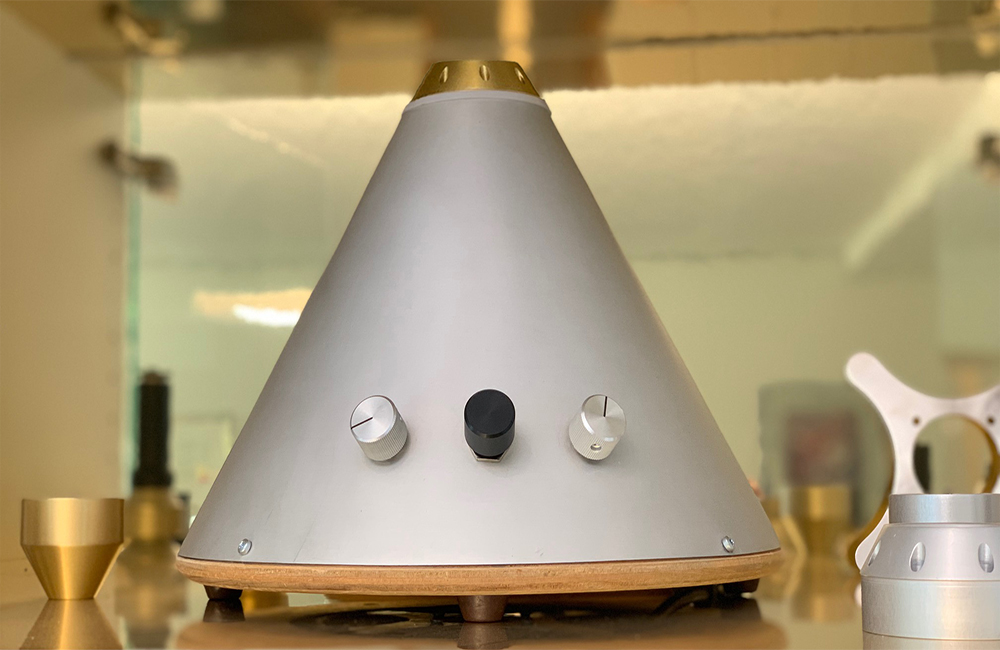 After further testing and research, Markus realized that the heat gun he was using emitted carbon particles and would need to be redesigned.
1998 – A legend Erupts
Here is where the VAPOTECH Inhalatoren vaporizer was born! Yes, that's right, the Volcano was not called the Volcano initially. In 1998 the second version of the "Volcano" was designed with a new Heating Element, Air Pump (Fan Assist), and Bimetallic Regulator which is a fancy word for a thermostat.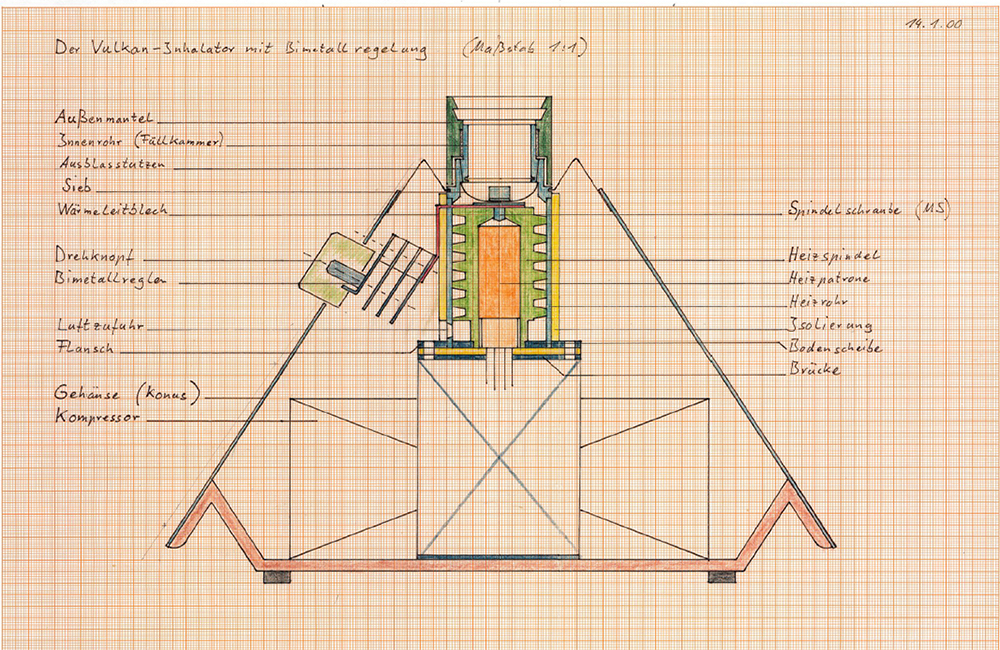 The basic elements that make up the Volcano vaporizer from 1998 are the same basic elements that you will find in the Volcano Classic you buy today. That says something about how well the Volcano was designed and manufactured.
Safety has always been a top priority with Storz and Bickel products and even back in 1998, Markus wanted the Volcano to be a medical device.
2000 – Production and a Partnership Begins
After the new design was finalized, Markus manufactured the first 100 Volcano Vaporizers in his basement and began to sell them in 2000. He sold so many over the next couple of years that in 2002 he asked a friend, Jurgen Bickel, to join up and help expand the business.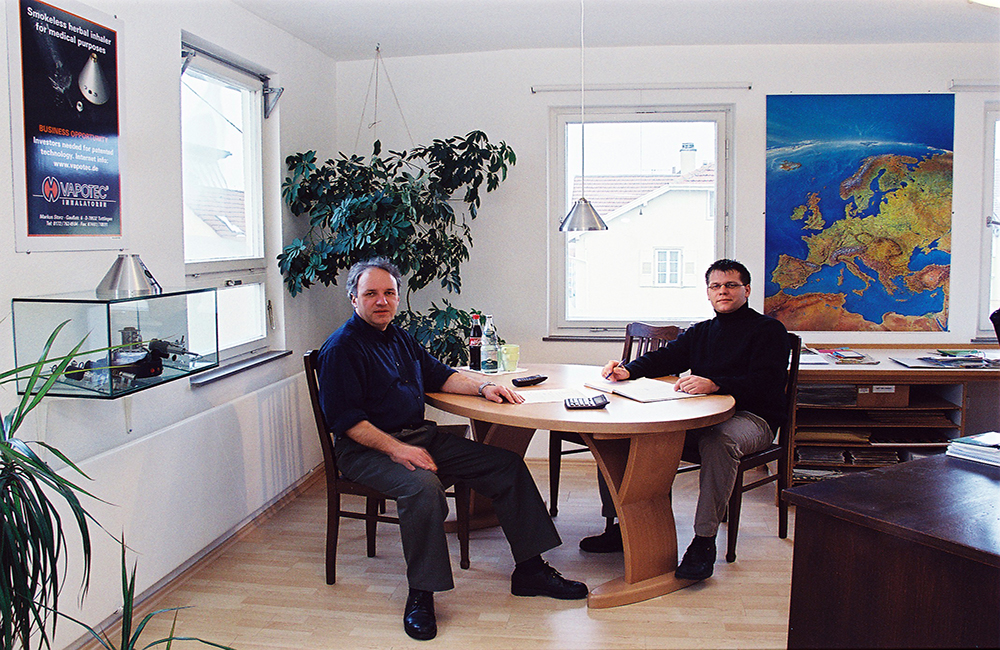 Later that year, they made the partnership official and created the company STORZ AND BICKEL GmbH & Co. KG in Germany.
2003-2005 – Growing like a weed
The next year, Markus and Jurgen entered the US Market. They added a headquarters in Oakland, CA in 2005 to keep up with demand.
At this point, the Volcano had already started to become a household name. My first experience with a Volcano was in 2005. I had just graduated high school and moved in with a few buddies while I "figured out life". It was the middle of summer with not much to do in the area so I got a lot of use out of it. One of my favorite things about it then was tossing the bag around the room to different people. I still enjoy that today lol.
2007 – The Volcano "Digit"
At this time the Volcano Digit was launched. Basically a high tech version of the Volcano Classic. It included an on-screen temperature display with precise temp control and easy to use buttons.
2010 – Medical Grade Devices
A few years later Storz and Bickel remain true to the idea that got them here in the first place and released the Volcano Medic. A dry herb desktop vaporizer that is fully certified as a medical device. I've seen these in hospitals usually in cancer clinics.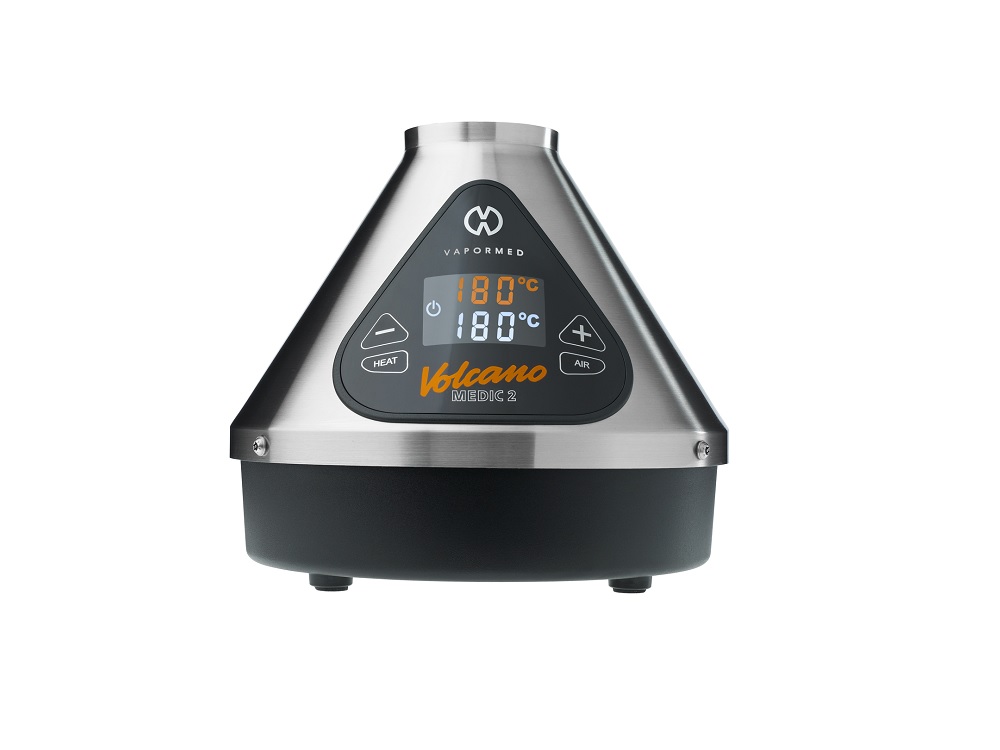 2014 – Mighty and Crafty Portable Vaporizers
The Crafty and Mighty portable vaporizers are launched. It seems so long ago! I was just writing the new Crafty Plus review and I was trying to figure out when the OG was released. I thought for sure it was 2017 or 2016 but sure enough the OG Crafty and Mighty are six years old. That's insane, and yes, they are both going strong to this day.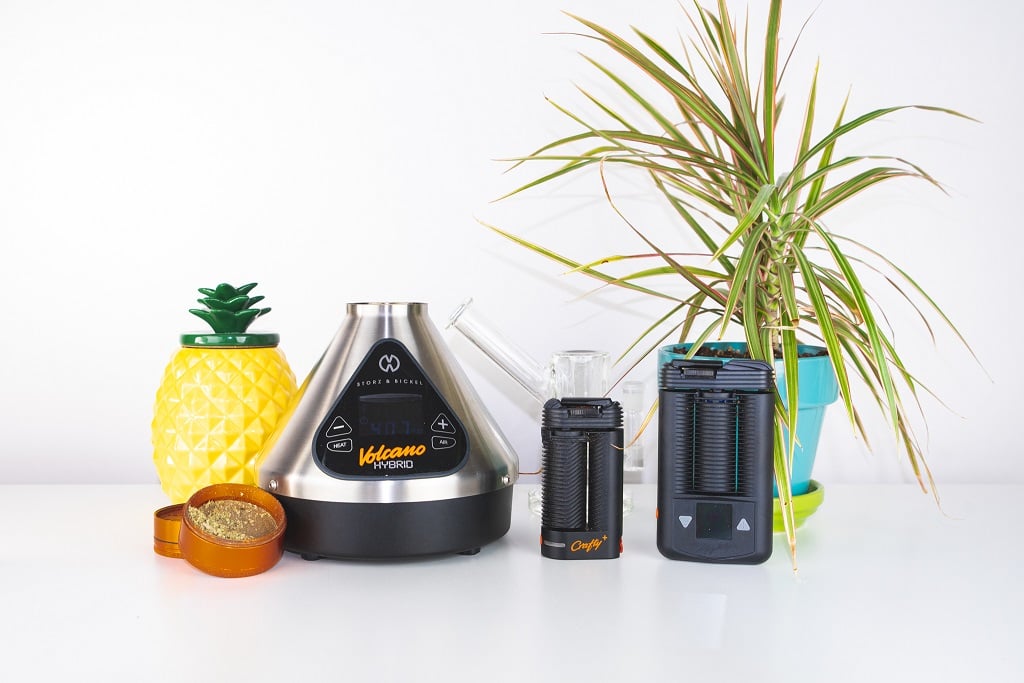 Storz and Bickel blew up in popularity. They were popular before with the Volcano, but the portable vaporizer market is huge these days. In two years, they doubled sales and hired twice as many employees.
2016 – New Space and looking towards the Future
In 2016 they were forced to upgrade facilities due to growth and built the ONLY vaporizer factory in the world. The place is HUGE and beautifully designed. I hope that I get the chance to take a tour one of these days!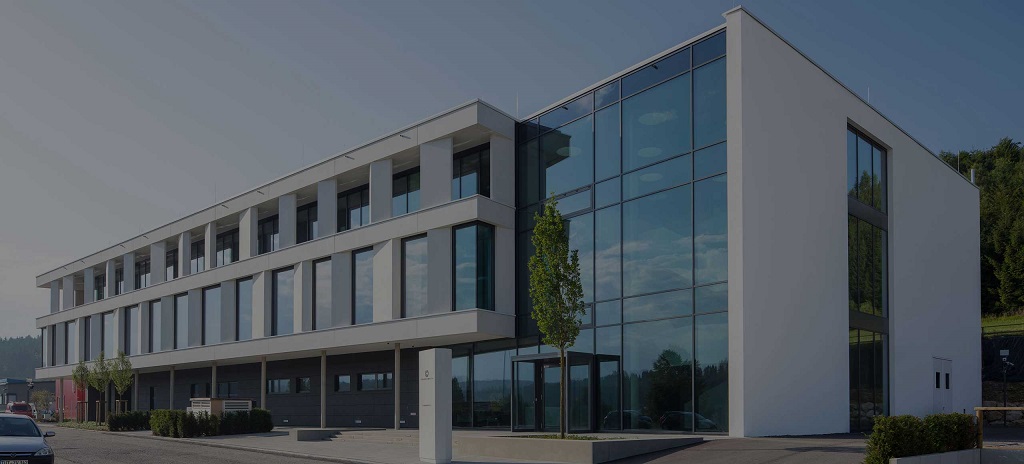 2020 – Celebrating 20 years of Vaporization
Last but not least, Storz and Bickel released the new Hybrid Volcano Vaporizer and the Volcano Classic 24K GOLD Edition. The Volcano Hybrid received a new facelift, better internals and Bluetooth for app capability while the Gold Edition Volcano is the same as the Classic but a 24K Gold Plated Shell.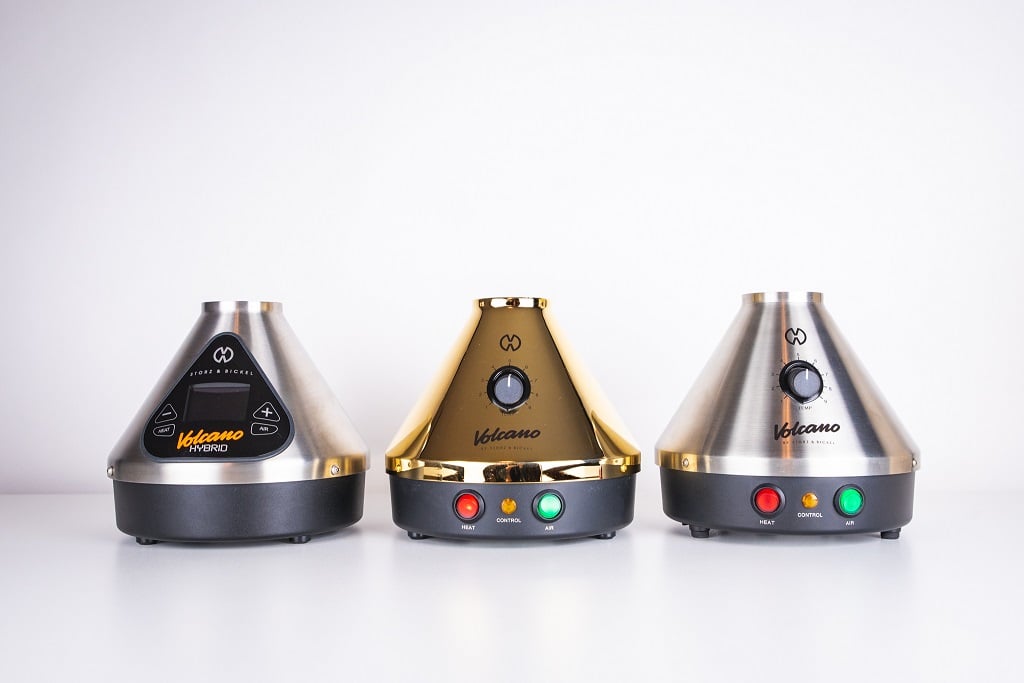 24K Gold Plated Volcano Classic
First impressions, it's beautiful. I couldn't help but smile like a kid opening this up and pulling it out of the box. Even as it sits here next to me at my desk, I can't help but to stare at it in awe.
While it is beautiful, it's nothing new. The internals, mechanics, solid valve filling chamber, balloon/bags…everything is the same as the Original Classic Volcano.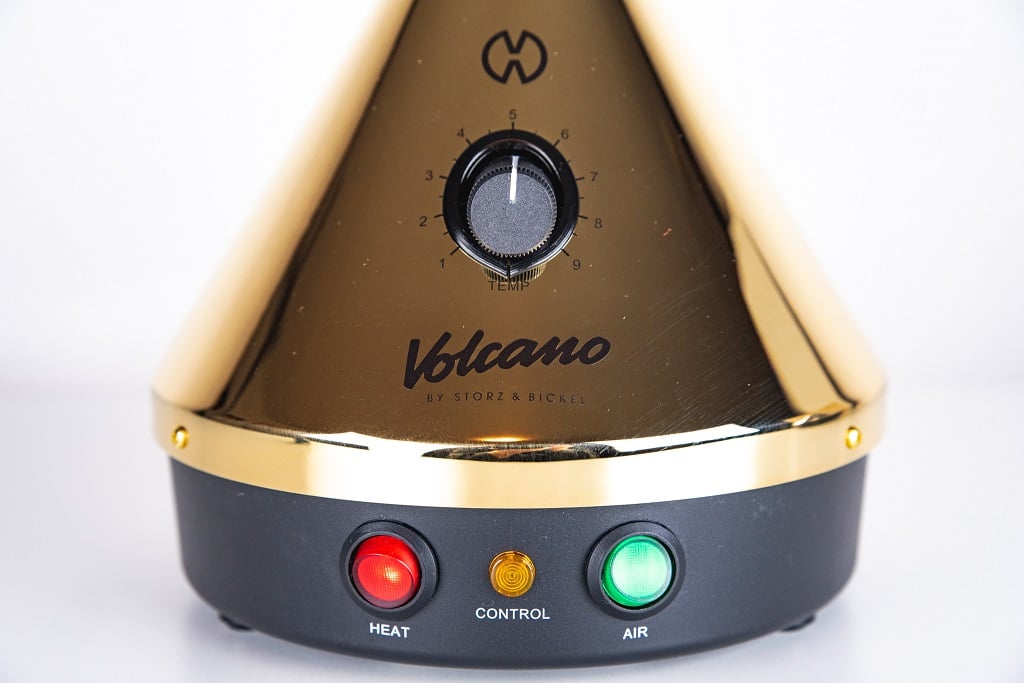 If you already have the Volcano, you're not buying this as an upgrade of any sort. This is a statement piece and a chance to support a company that has always put the people over the product.
I personally will still be using my Volcano Hybrid because of the fast heat up, precise temp control, and whip option, but man does the 24k Gold Plating look amazing.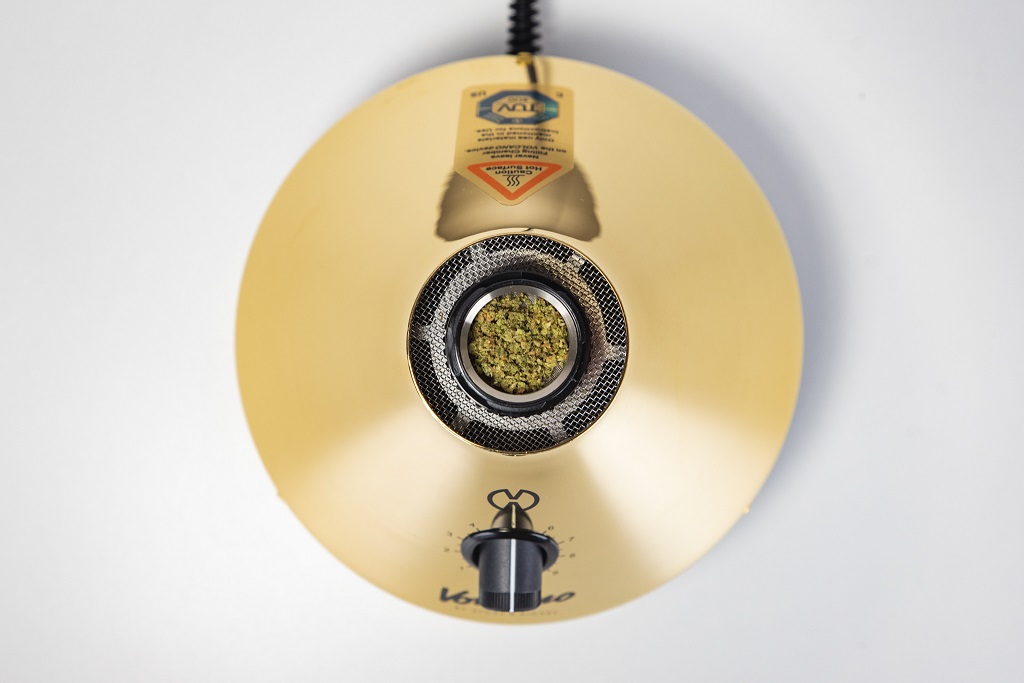 If you were thinking about picking up the Volcano Classic I would highly consider just getting this one. It's only available for a short time, it won't be made again and you'll never need to buy another desktop vaporizer again anyway. The basic classic volcano runs $479 and the Classic Gold Edition runs $599.
You can click here to pick up the Volcano Classic Gold Edition.
Thanks for taking the time to check out my Volcano Classic 24K Gold Edition article and let me know if you have any questions about the Volcano, Storz and Bickel, or any other vaporizers! Have a great day!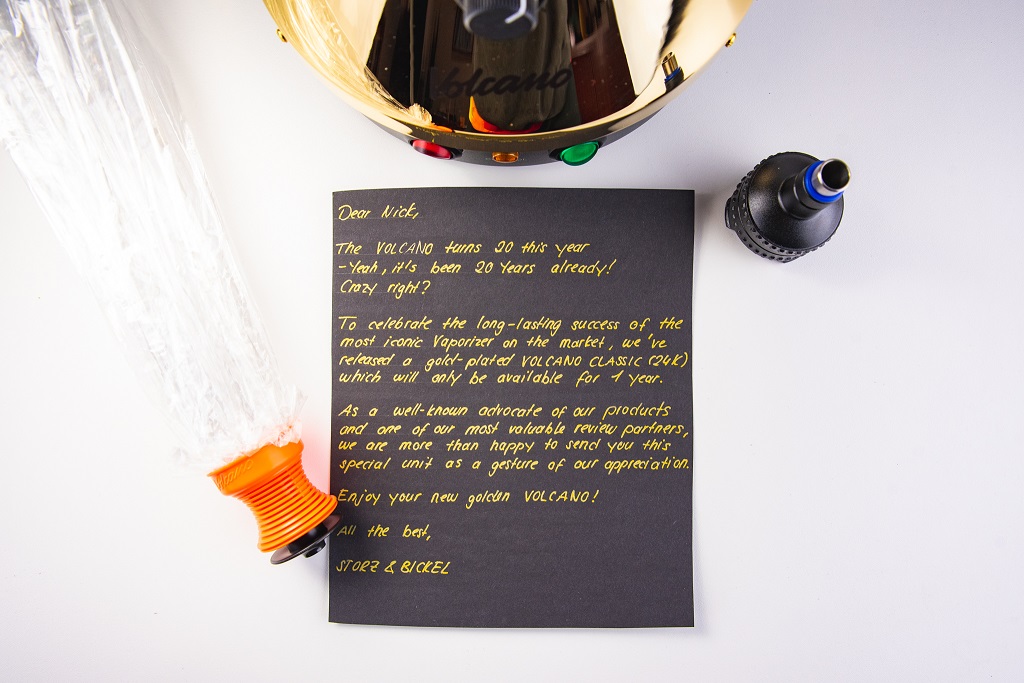 Volcano Classic Gold Vaporizer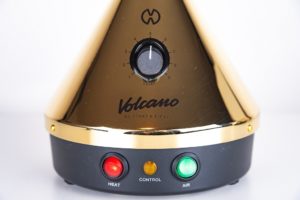 24KT Gold Version of the Volcano Classic Desktop Vaporizer made by Storz and Bickel.
Product Brand: Storz and Bickel