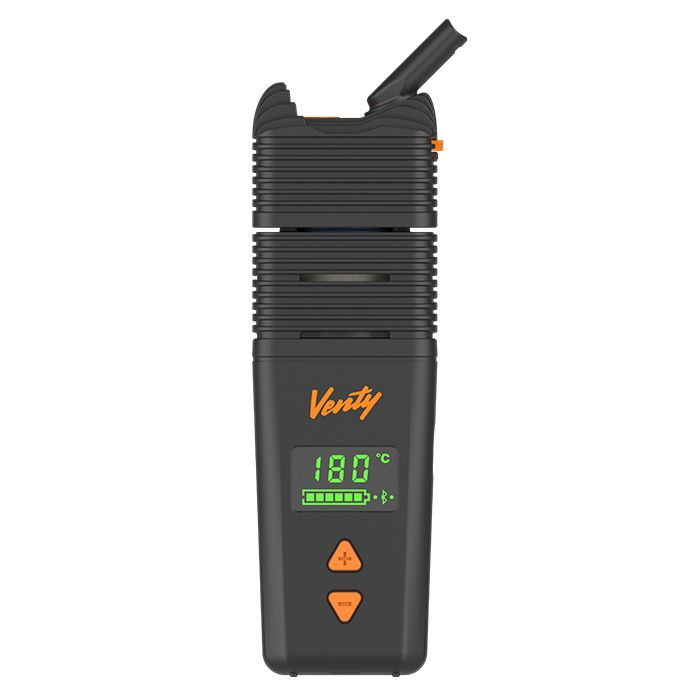 After almost a decade, the time has finally come. Storz and Bickel have released a new portable vaporizer called the "Venty," with a price tag of $450. It is a brand new unit with lots of exciting improvements to talk about.
While the price might seem high, we have to remember that the original Mighty was $599 when it first came out, and this new Venty vaporizer seems to outperform both the Crafty Plus and Mighty Plus by some margin.
Before we get too far into this quick little Venty press release, you should know that I don't have the unit yet, but it's scheduled to be delivered (10/24). This article will hit the main talking points, and I will be working on a full Venty vaporizer review as soon as I get to testing. To say I'm excited is definitely an understatement.
In the meantime, you can click here to check out the new Venty vaporizer directly from Storz and Bickel, and I'll update this article when I have a review completed. Also, all the technical specs in this article are straight from Storz and Bickel. I haven't officially tested anything yet. Moving on.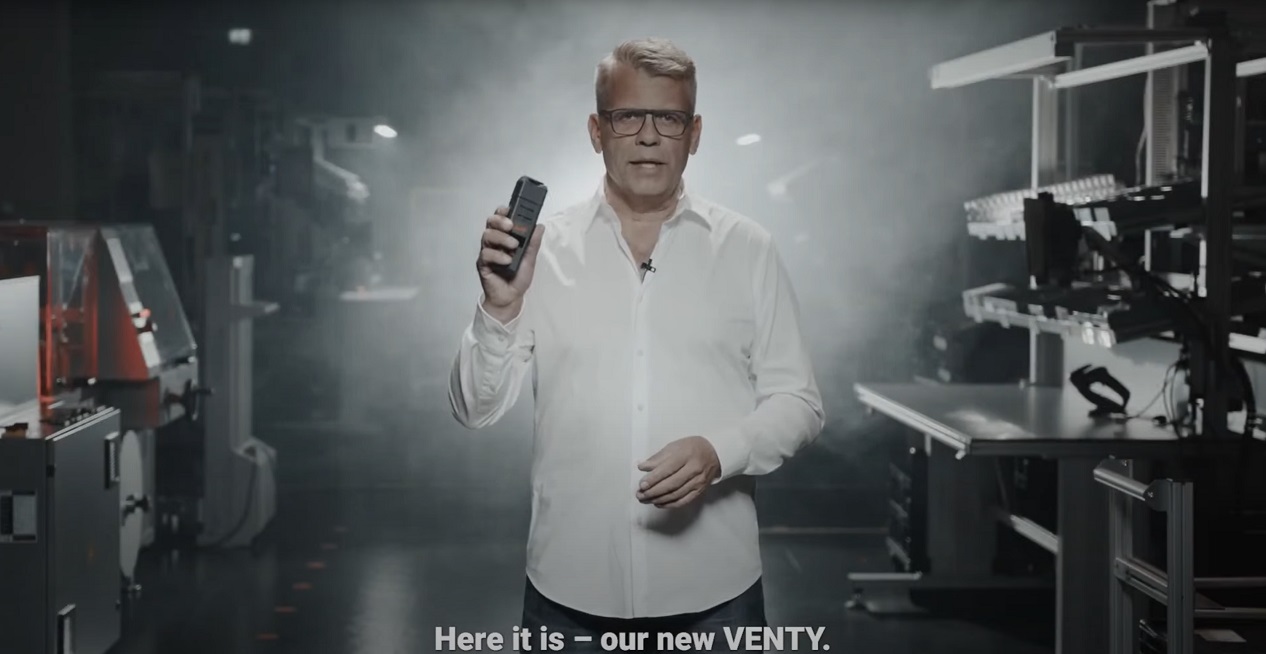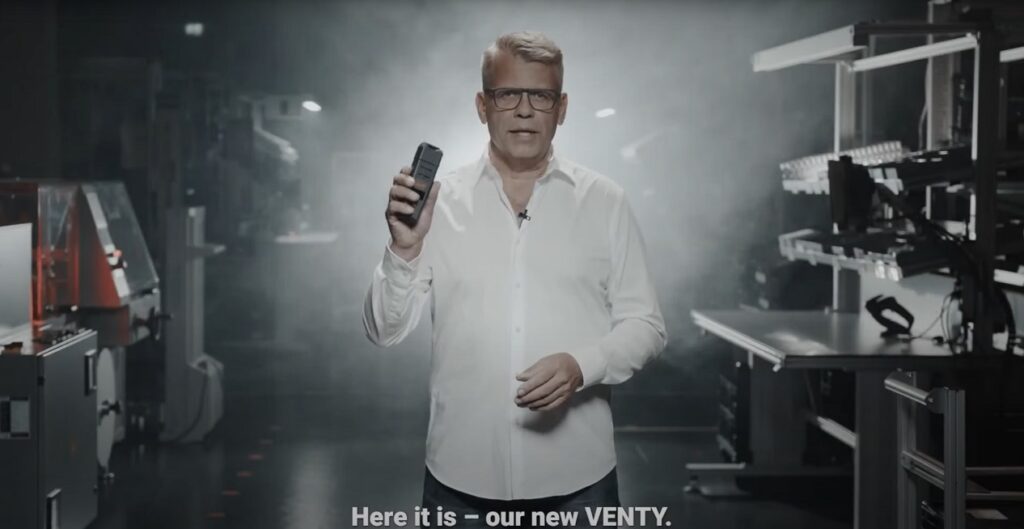 THE VENTY! – Jürgen Bickel started the presentation by saying, "Venty Stands for unprecedented airflow" and highlighted the biggest features of the Venty, which are the airflow potential (20l/min) and the quick 20-second heat-up times.
The Venty is a dry herb portable vaporizer featuring a hybrid heating system, 20-second heat-up times, and over twice the airflow of the previous Mighty/Crafty units. The S&B Venty claims to get 10 bowls on a single charge, can charge to 80% in 40 minutes via the USB-C supercharger, and offers a Bluetooth connection for access to the Storz and Bickel web app.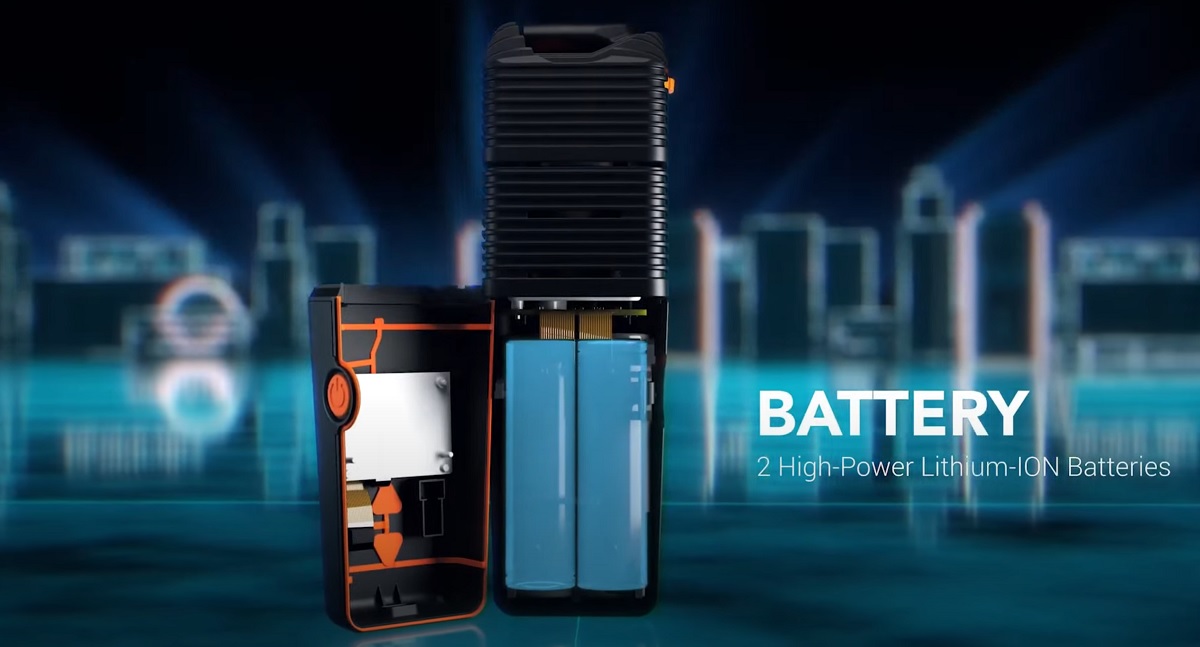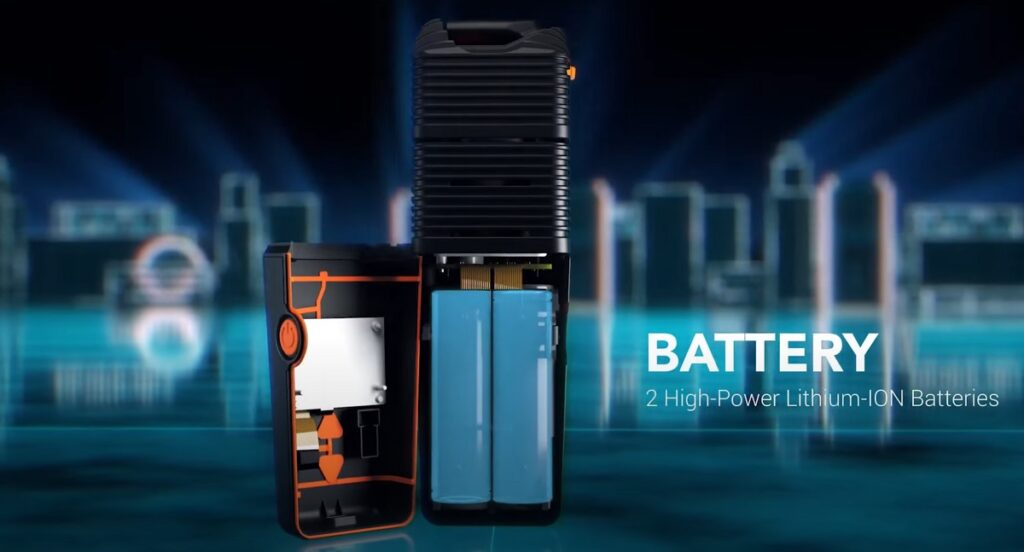 MOAR POWER! – There are a few other exciting features, including two non-replaceable 18650 lithium-ion batteries, which not only provide a massive power boost but also better battery life and quicker heat-up times.
The new Venty utilizes a redesigned heater to improve efficiency. They called it their "ingenious new mini heater," and it can output 130 watts at 16 amps. By comparison, the Mighty Plus peaks at 40 watts. That's a HUGE boost of power, and I can't wait to get my hands on this beast of a portable vaporizer. Hopefully, I can figure out a way to hook the Venty up to some glass and see what she's got.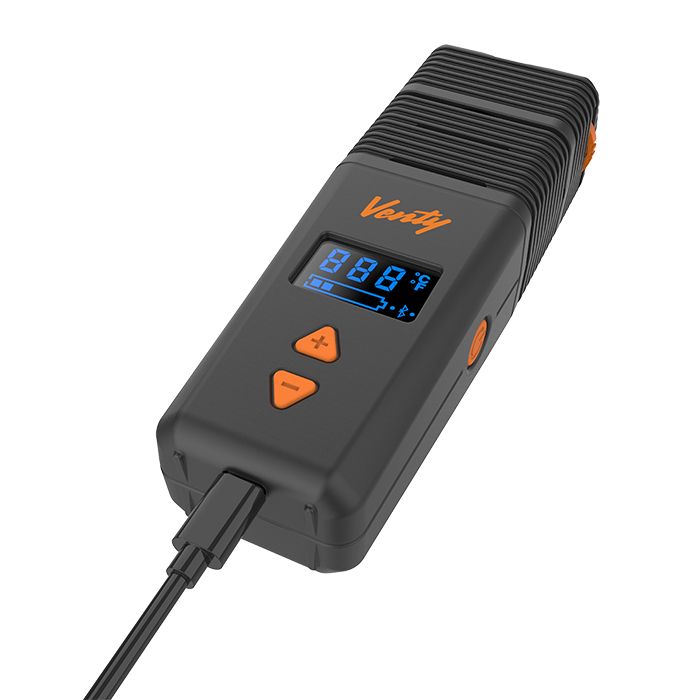 With great power comes great responsibilities, and the Venty has no problem backing up the massive amount of juice with the Storz and Bickel supercharger. Jürgen claims the new unit will last roughly 10 sessions on a full charge, but the real winner is the ability to charge the Venty to 80% from dead in 40 minutes. You'll have to pick up the Supercharger to achieve these results, but that should be 8 sessions worth of battery with 40 minutes of charging, which is a great ratio.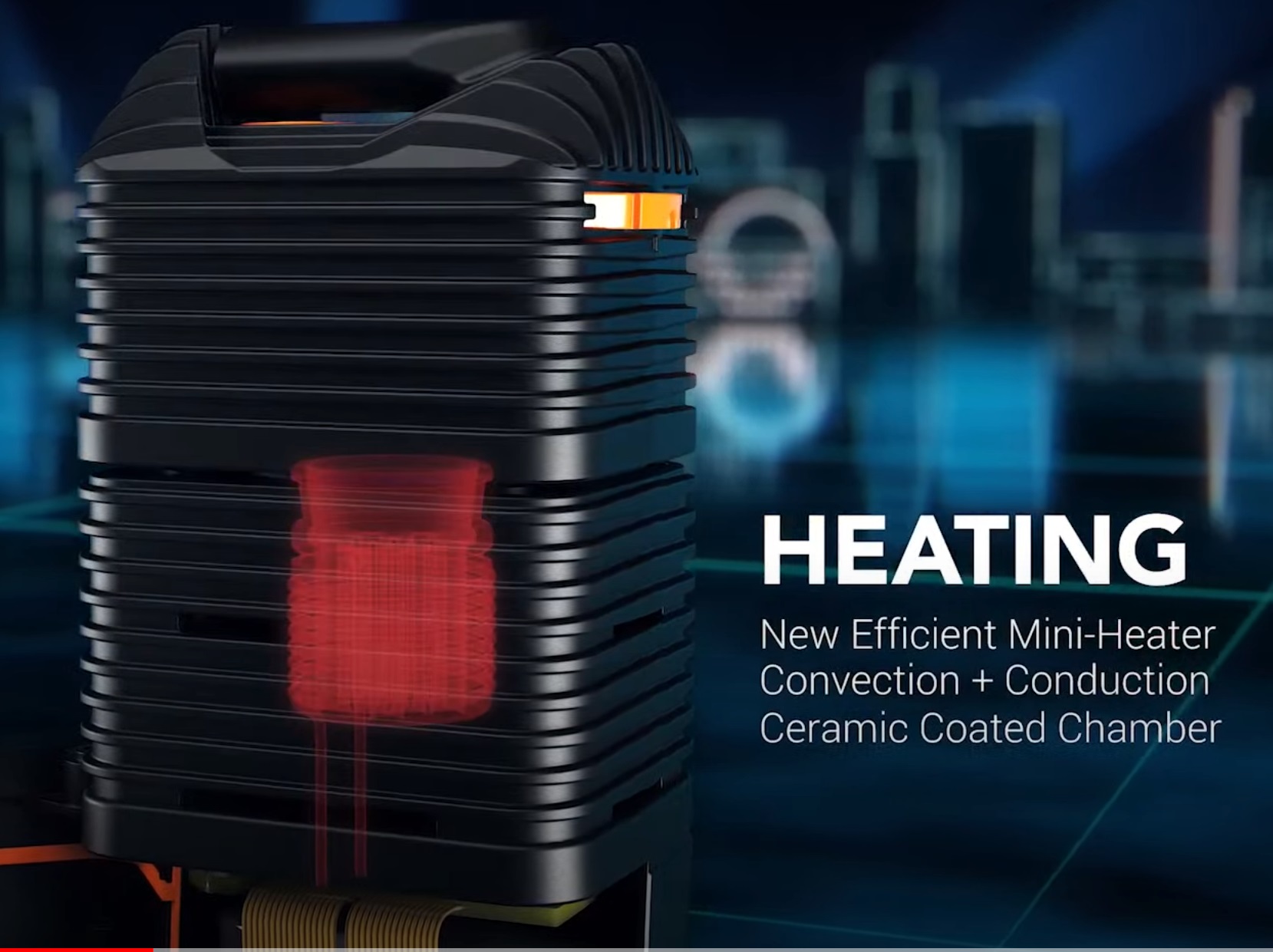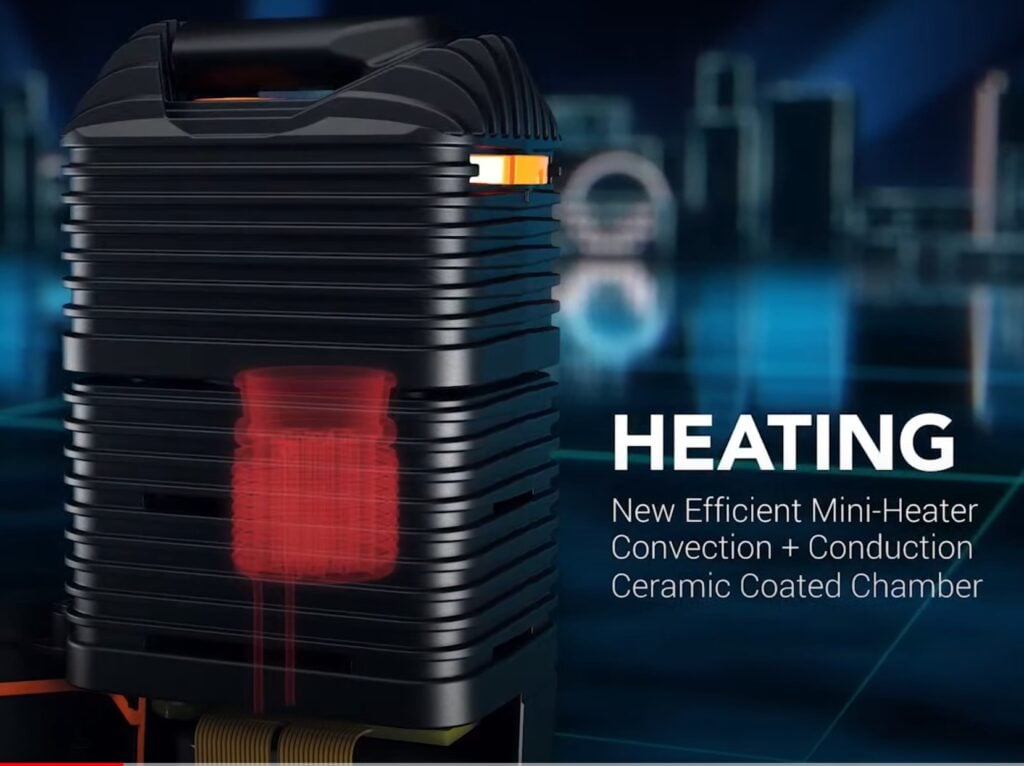 ICE ICE BABY – The other big improvement is the airflow potential and the ability to adjust the airflow via a dial on the cooling unit. Jürgen said: "So much hot air requires a performance cooling unit," so the cooling unit is now two levels and has a double-walled exterior housing to keep it cool from outside touch.
One of the coolest features (pun intended) of the new Venty is that it measures the negative pressure of your inhale and dynamically adjusts the heater to your draw. Hopefully, this will provide consistent sessions no matter the strength or speed of your inhale.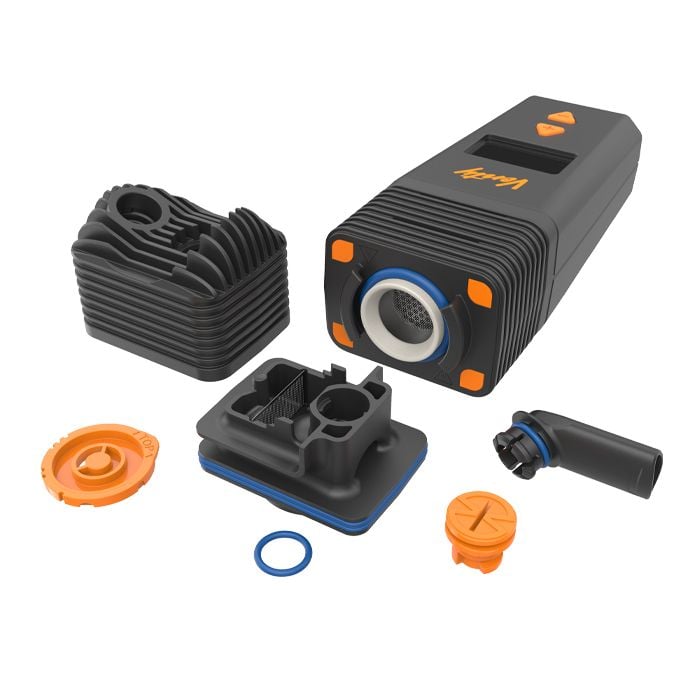 The Venty comes with the standard S&B medical and electrical certificates and features a 2-year manufacturer warranty, three years in total when you register the device via the Storz and Bickel website.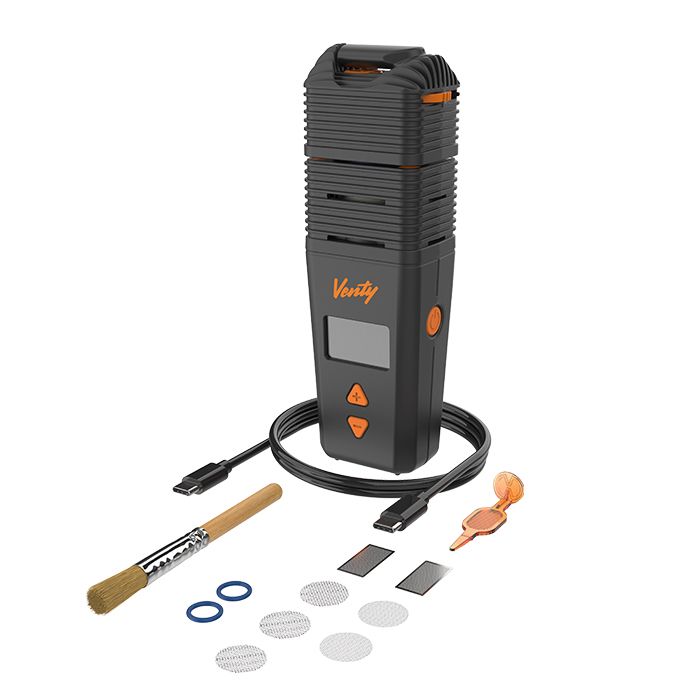 TL;DR – So overall, I'm super excited to get my hands on the new Storz and Bickel Venty and can't wait to share my thoughts with you after some rigorous testing.
On paper, I think the big takeaways will be the new upgraded powerful heater, improved airflow, and improved heat-up times.
The downsides so far seem to be the non-replaceable battery setup, the overall cost ($450), and the device is quite a bit bigger than I thought it would be.
You can click here to check out the Venty directly from Storz and Bickel. Let me know what you think about the new Venty vaporizer by Storz and Bickel and the keynote by Jurgen below. I'll update this article when I have the new Venty in hand and will add my review links when completed.