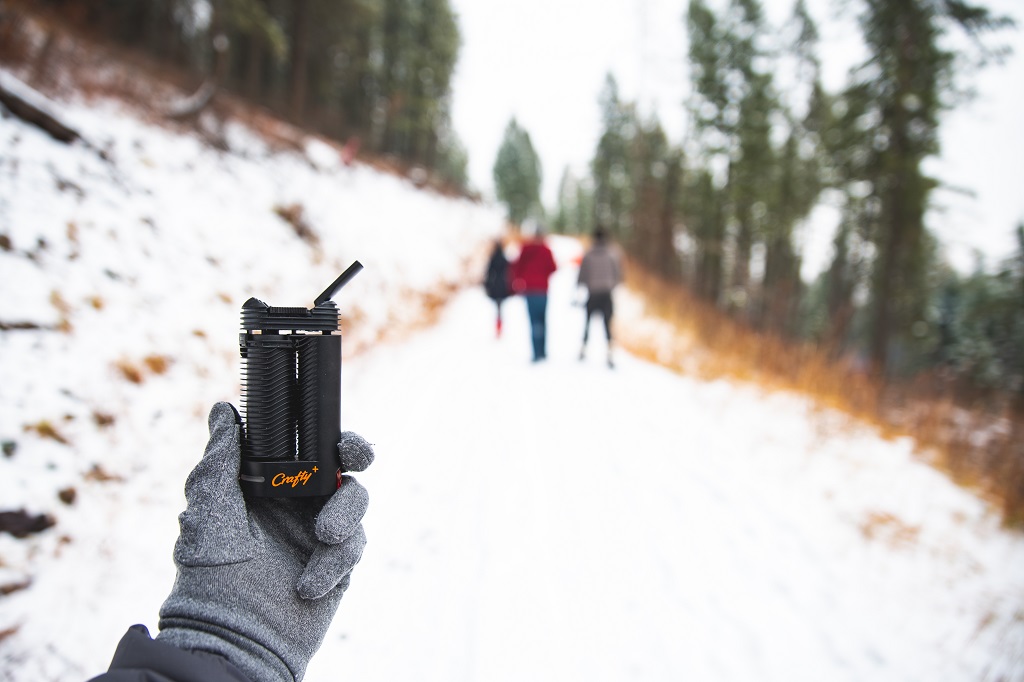 ---
I finally have the new
Crafty Plus Vaporizer
by Storz and Bickel and started my review. It's been interesting to be the one to sit back and see what everyone has to say about the Crafty + (Plus) instead of rushing to get out a review. I've seen both ends of the spectrum to an extreme.
---
UPDATE: My full Crafty Plus Review is finished! Check it out and let me know if you have any questions!
---
It seems the majority of the people who have tried the Crafty Plus are upset about the lack of accessories included for the price, but most can also agree that the new Crafty does have increased battery life and quicker heat up times. Some claim a loss of vapor quality… and some feel like its similar but bigger clouds/quicker extraction.
Now that I have the Crafty Plus portable vaporizer and I've been testing for a few days, let's get into my initial thoughts.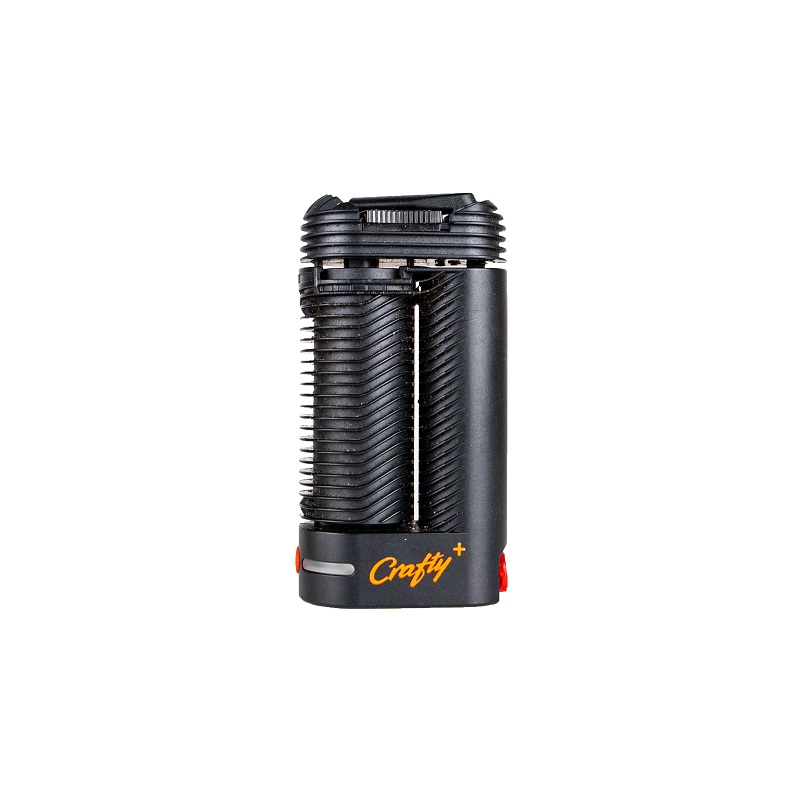 Shop Crafty+
Use My Coupon Code:
"WIZARDNOW15" for 15% OFF
Crafty Plus First Thoughts – What I don't like:
---
Overall, I'm pretty stoked on the new Crafty Plus but here are some things that I don't like or wish they would have included with the purchase. Remember that this is a Crafty "PLUS" not a Crafty 2. I'm looking forward to a new model at some point in time.
I think we can all agree that the lack of accessories for the same price is bogus. It's clear they wanted to shrink the box size and items were sacrificed to make it happen. If you had an OG Crafty and you open the box on the new Crafty Plus, you will notice that the Filling Aid, the Grinder, and the charging brick for the USB cable are NOT included when you buy the new Crafty+ Plus.
I personally don't use the filling aid or the grinder because I use the @santacruzshredder or a @brilliant.cut.grinder, however, the brush is a pivotal piece to aid in keeping the unit clean. You could probably use one without the other, the filling aid OR the brush, but removing both really makes it hard to keep materials out of the seals, the bowl and the screen on the mouthpiece.
Lastly, the lack of a charging brick for $279 is crazy. I can't remember the last time I've received a premium vape in the mail and it didn't have a charging brick included with the USB cable. I realize there are a plethora of USB charging options out there but not all of them are two amp.
Here's what I Like about the Crafty Plus Vaporizer:
---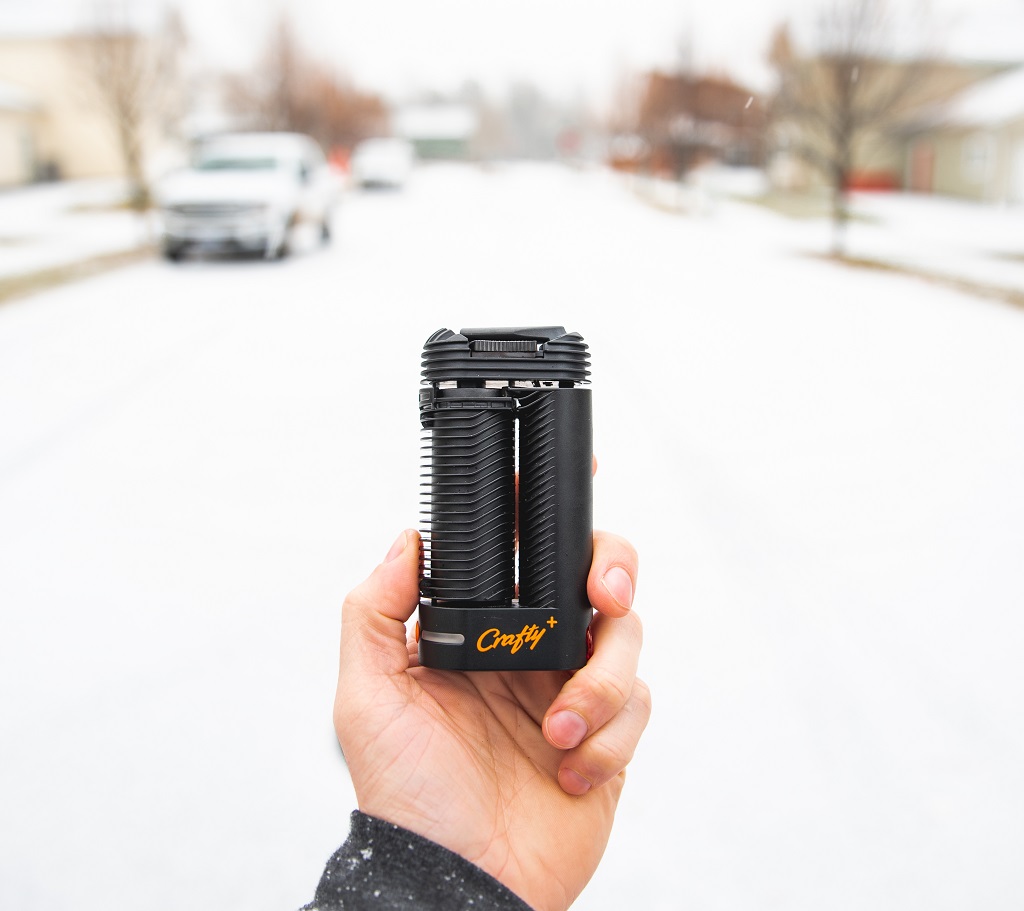 The new Crafty Plus is quite a big improvement over the OG. If you were to check out my OG Crafty review, the two main things I complained about were battery life and warranty length. They improved upon both AND increased heat up time which was also a pretty big complaint throughout the vape community.
Here's what I like about the new Storz and Bickel Crafty Plus Vaporizer:
While I am disappointed in the lack of accessories, I feel like MY main complaints with the OG Crafty have been addressed. Battery life, heat-up time and warranty have all been improved upon and for the same price we paid for the OG Crafty.
During testing, I was able to get SEVEN (7) bowls on a fully charged Crafty Plus battery which was over 60 minutes of continuous use. This was back to back bowls with a couple of minutes between each session. I'm guessing it would be closer to six bowls if they were spaced out because of the time it takes to heat the chamber from room temp. Either way, this is a huge improvement over the 2-3 bowl average on the OG Crafty.
The heat-up time has also been improved upon. The OG Crafty heat up time was around two minutes and thirty seconds whereas the new Crafty Plus is roughly 75 seconds.
Last but definitely not least, the Crafty comes with a three-year warranty if you register your device. You automatically get a two-year warranty but you get an extra year if you register.
It's still the same great vapor quality and if anything, I feel like it pumps out bigger clouds. I can still overpower the heater pretty easily but the overheating issues have been drastically improved upon. It lasted 5 bowls before it got too hot to keep going.
Final thoughts on the Crafty Plus vape:
---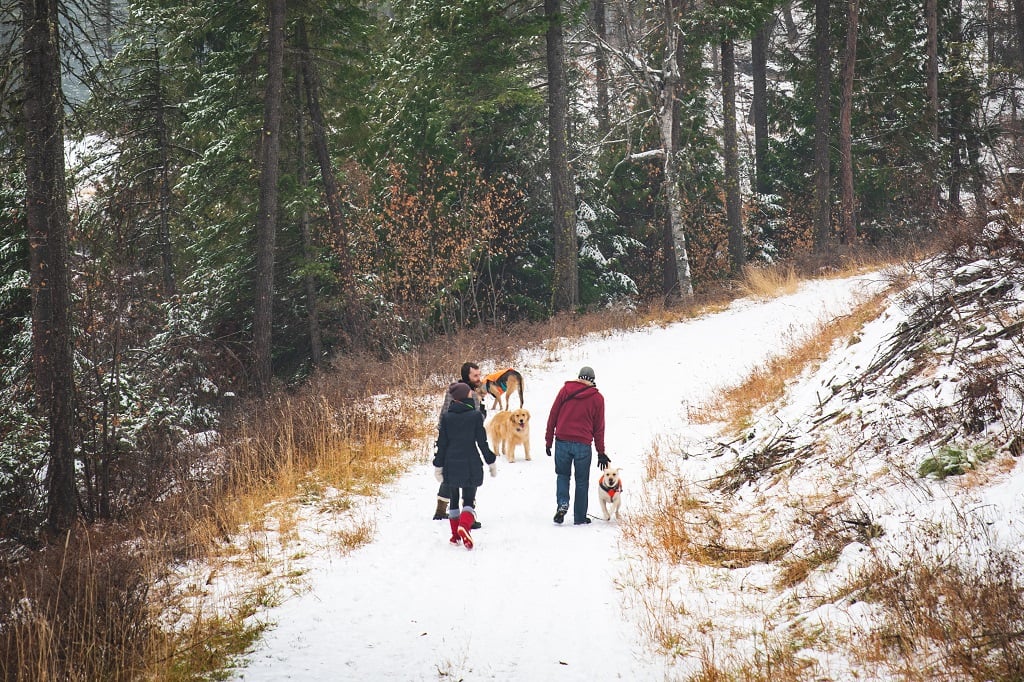 Overall, I'm not blown away nor am I upset with the release of the Crafty Plus. Honestly, I never expect much out of a "plus" model these days. However, if the battery life holds up over time, I'll be using it more than my Mighty. I'm looking forward to testing it out on the slopes to see how it holds up in the cold. The Crafty is much easier to pocket than the Mighty but I always bring the Mighty because of the battery life.
Crafty Plus Price:
Is the $279 price steep? Sure, it's a Storz and Bickel product. BUT you know that you are getting a quality vaporizer with a warranty to back it up. Not to mention, the OG Crafty retailed for $399 when it was first released. Competition is bringing prices down.
Is the Crafty Plus worth the upgrade?
Is this the vaporizer for someone that already has a Crafty? Maybe, maybe not, but this is a great buy for anyone looking for a consistent, easy to use, and reliable portable vaporizer. The increased battery life and heat up time make this a no brainer for me.
Where to Buy Crafty Plus:
You can pick up one directly from Storz and Bickel or you can check out Vapor and use my coupon code "WIZARDNOW15" to save 15%.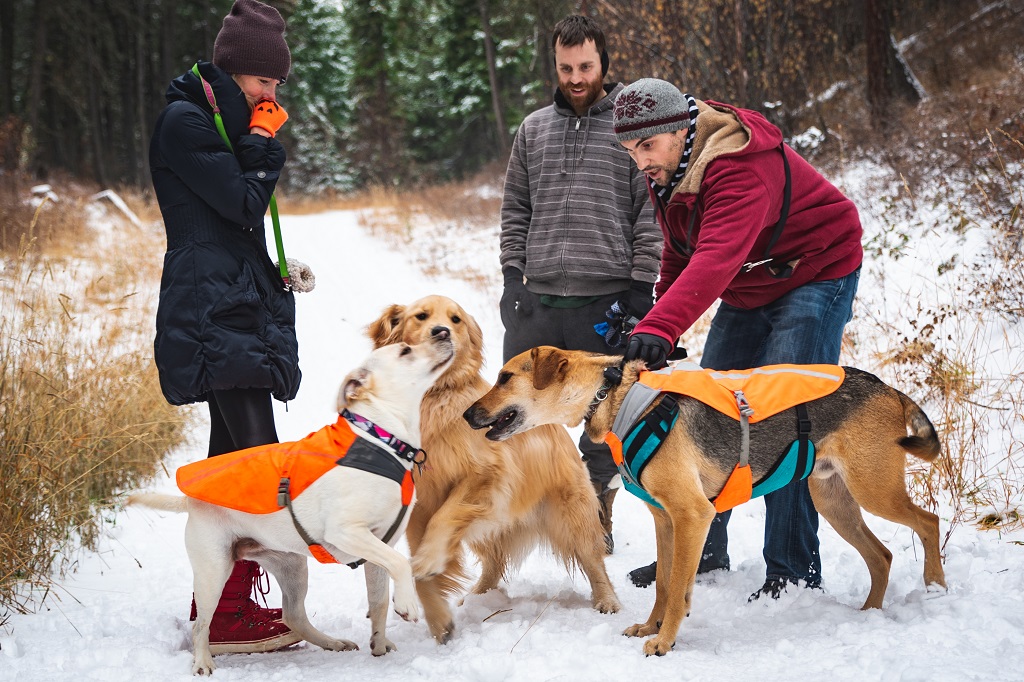 Also, if you're new to the site or to vaporizers in general, be sure to check out my best dry herb vaporizer article listing all the best portable vaporizers in 2020. I update this list on the regular and everything on that page has been tested and approved by yours truly. You can also get to know me and my grading scale by checking out the about page. Last but not least, I update my instagram the most with new vapes and what I'm up to. Be sure to check that out and give me a follow for all the latest info on new vapes.
I'm interested to hear your thoughts below. Most of the people that have them are testers/reviewers so I'm looking forward to more people in the community getting their hands on the Crafty Plus. Thank you for taking the time to read about my initial thoughts with the Crafty+ vaporizer and have a great week!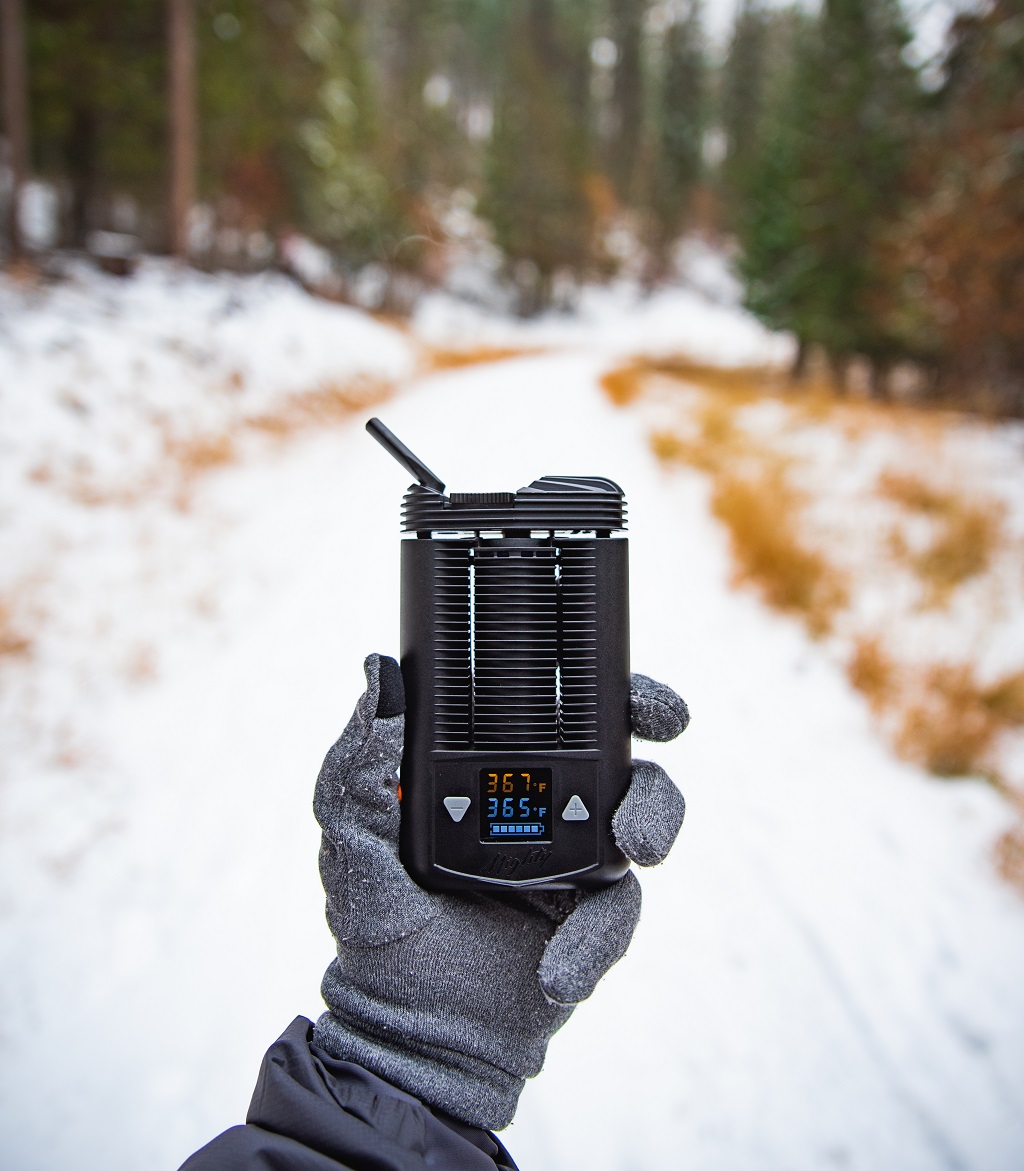 P.S. Had to bring the Mighty along as well! #storzandbickel #craftyplus #mightyvape #craftyvaporizer #craftyplusvape #mightyvaporizer