Hey guys! Buzz here and today I'm excited to announce that Arizer has released the new "Air" portable vaporizer or "Portable Diffuser" as they word it. The Air vaporizer is the newer version of the Arizer Solo and Arizer also makes the Extreme-Q desktop vape.
Both of these vaporizers are great products that I have personally owned and used for years. I'm really excited to get my hands on it and I'll post pictures to Instagram as soon as it comes in.
Update 12/25/14: Just finished up my Arizer Air Review.
New Arizer Air Vape Info: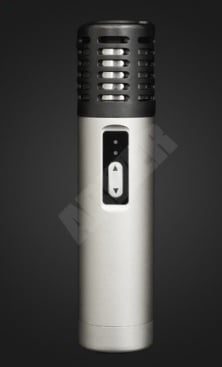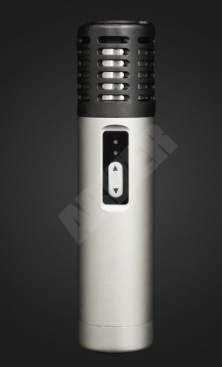 Charging/Battery
Arizer adapted the same charging system as the Haze vaporizer by using two of the 18650 interchangeable li-ion batteries. The "Air" will only take one battery which claims to get up to an hour of continuous use plus you'll always have a spare on the charger. The Air also offers pass-through charging which allows the device to be used while charging. So all-in-all, the Air seems pretty legit as far as the battery setup goes. Let's jump into the size.
Arizer Air Size
The Air is about the same as the Pax measuring in at 4.8 inches tall and 1.14 inches in diameter. This will be one the smallest portable vaporizers out right now. I'm glad they finally came out with a much more portable friendly model. It seems like you can actually completely palm the Air which is legit if you need to be inconspicuous at college or out in public places.
Chamber/Heating
If the vapor quality is anything like the Solo then it should be pretty good. The Air uses a ceramic heating element with the same high quality glass components. I'm hoping that the GonG adapter for the Solo will work for the Air but we'll see what the chamber size is as soon as I get my hands on it.
They dropped the temp selections from 7 to 5 total. Here are the new temp options:
338F (blue)
356F (white)
374F (green)
393F (orange)
410F (red)
My Take on the Arizer Air
I'm really excited to test out the Air. I feel like it's going to be a big competitor in the portable market simply because of its size and battery system. Having two removable rechargeable batteries is awesome and like I said earlier, if the vapor quality is anything like the Solo, the Air will definitely be a top contender for best portable vaporizer.
What about you? Who do you want to see come out with a new portable and what do you want in it?
As always, thanks for checking out my site and I really appreciate all the support. If you are interested in reading about more portables, I have a best portable article which lists all the latest and greatest portable vaporizers. Hit me up with any questions and have a great day.
Take care,
-Buzz