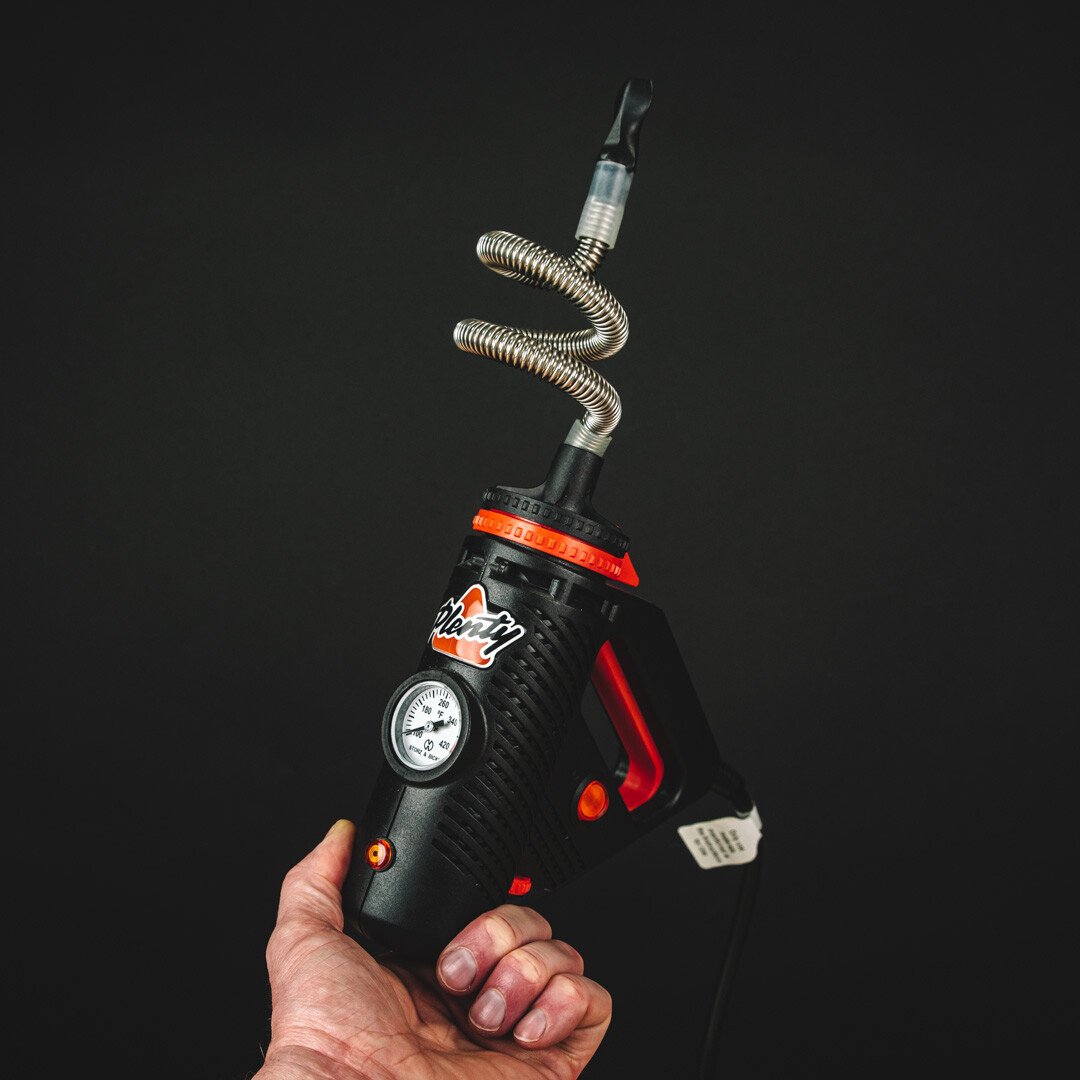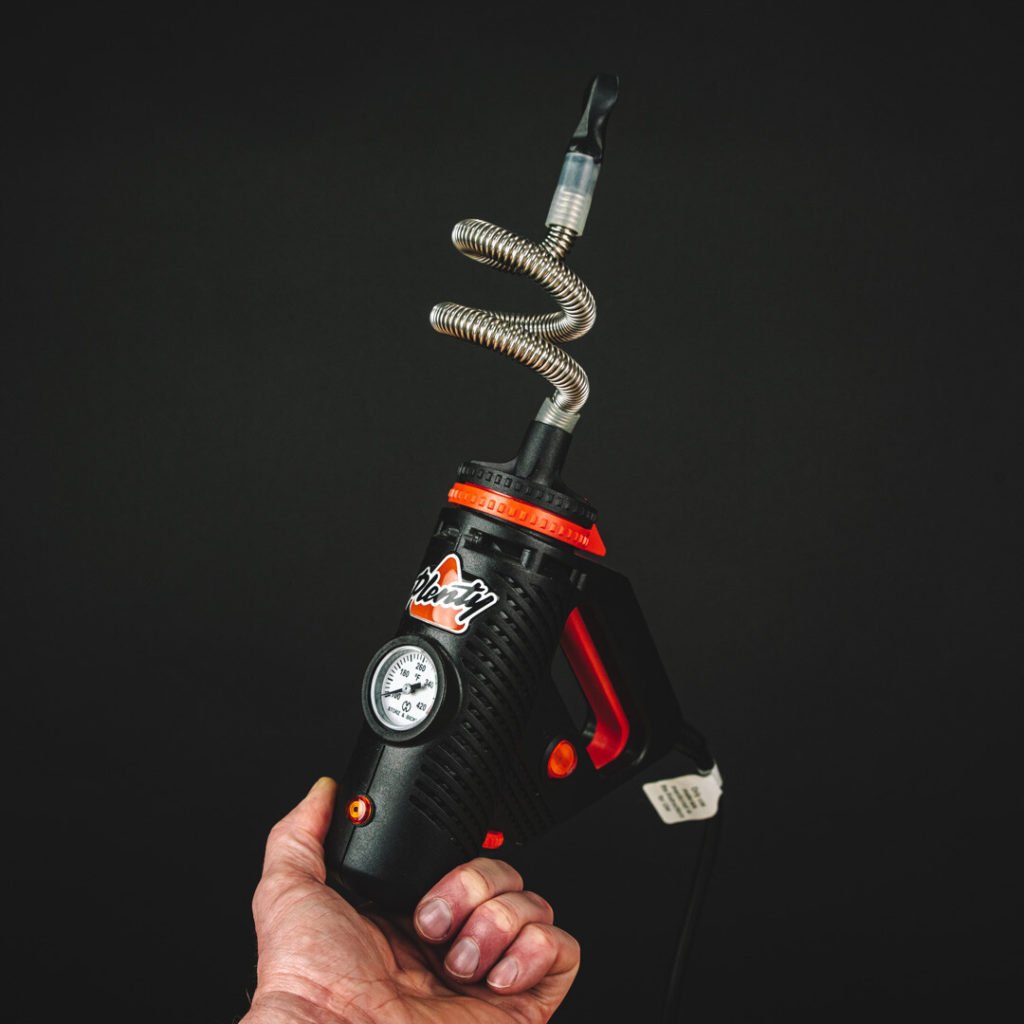 The Plenty is a handheld plug-in dry herb vaporizer by Storz and Bickel. The Plenty is meant for home use, and it's one of the hardest-hitting session-style vaporizers I've reviewed. In this Plenty vaporizer review, I'll review the basics of how it works, suggest some tips for use, and help you decide if the Plenty vaporizer is best for you.
The Plenty vaporizer is basically a portable Volcano, and it's the perfect vaporizer for heavy users or someone with a higher tolerance. It's made by Storz and Bickel, which also manufactures the Crafty+ and the Mighty+ vaporizer.
The one big downside to the Plenty vape is that it uses a massive amount of herb. We're talking over a half gram can fit into the chamber, but again, if you're a heavier user, this is the perfect session-style vaporizer for you.
I use the Plenty most chilling on the couch, watching Netflix, or out back on the deck grilling or having a beverage. I've heard multiple people dub the Plenty as their "power tool," and that's basically what it is—a hard-hitting, plug-in vaporizer with a limited range of portability.
The Plenty retails for $249. You can click here to pick it up directly from Storz and Bickel. Read on below for my full Plenty Vaporizer Review. 
How Does the Plenty Vaporizer Work?
It's actually pretty easy to operate. The Plenty comes with a filling chamber and cooling coil that sits above the heater, and you draw hot air over your herbs to get vapor.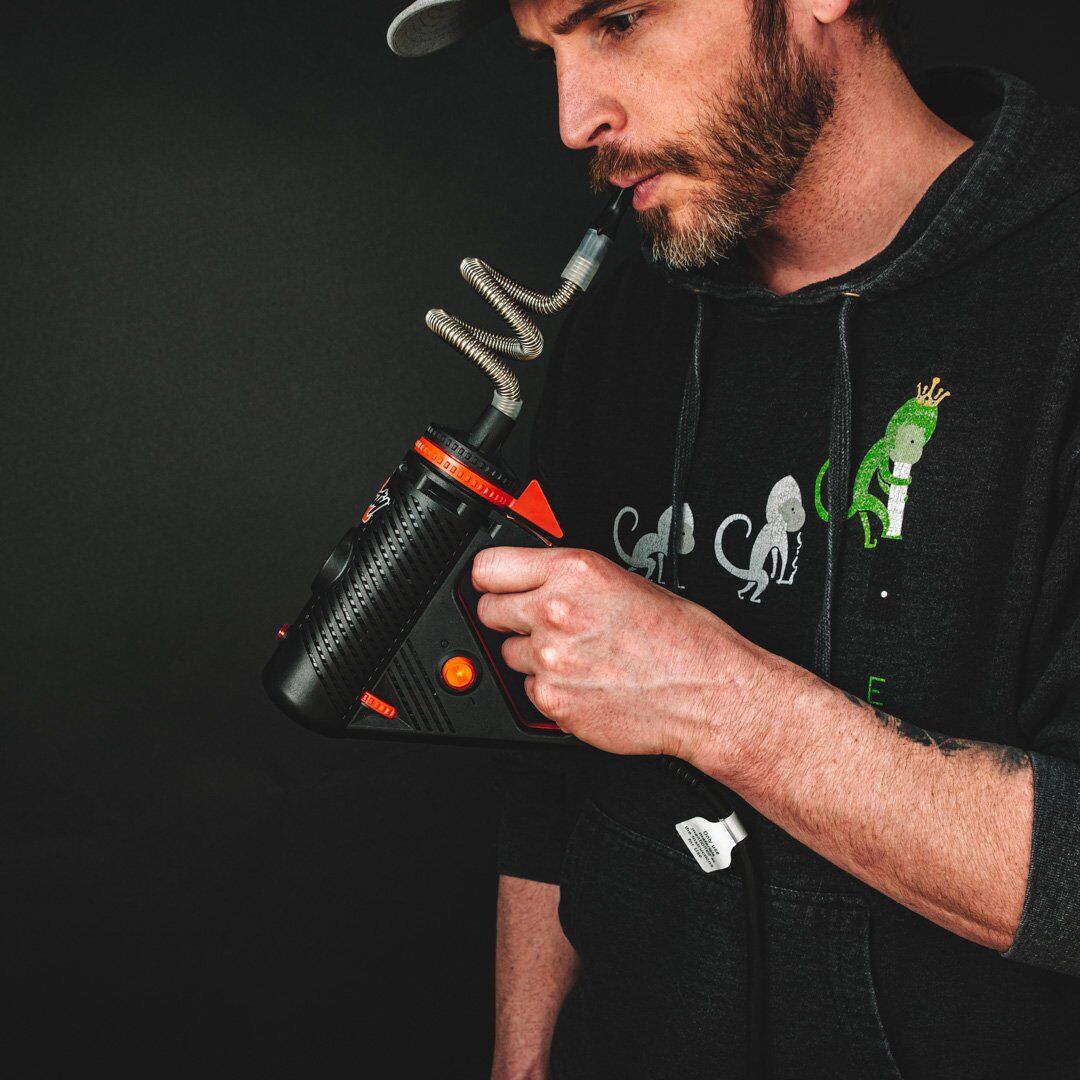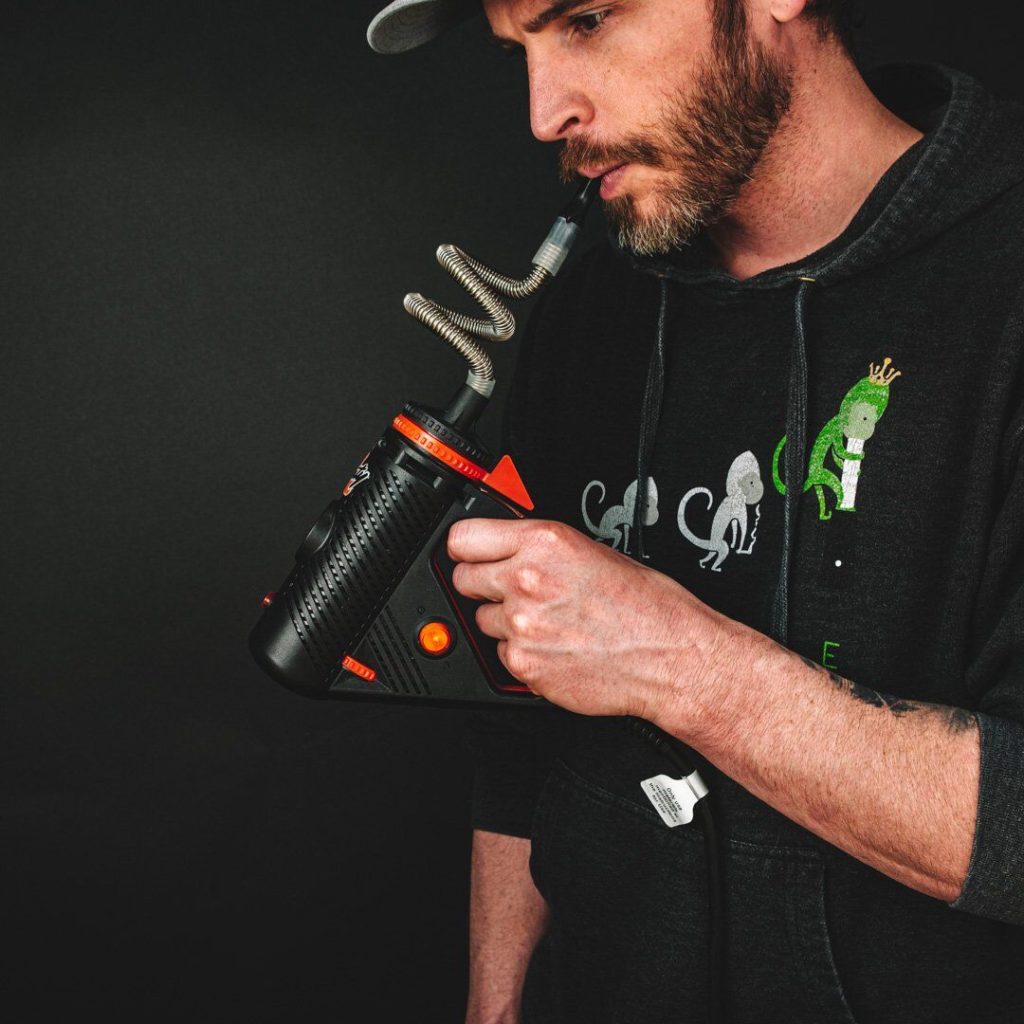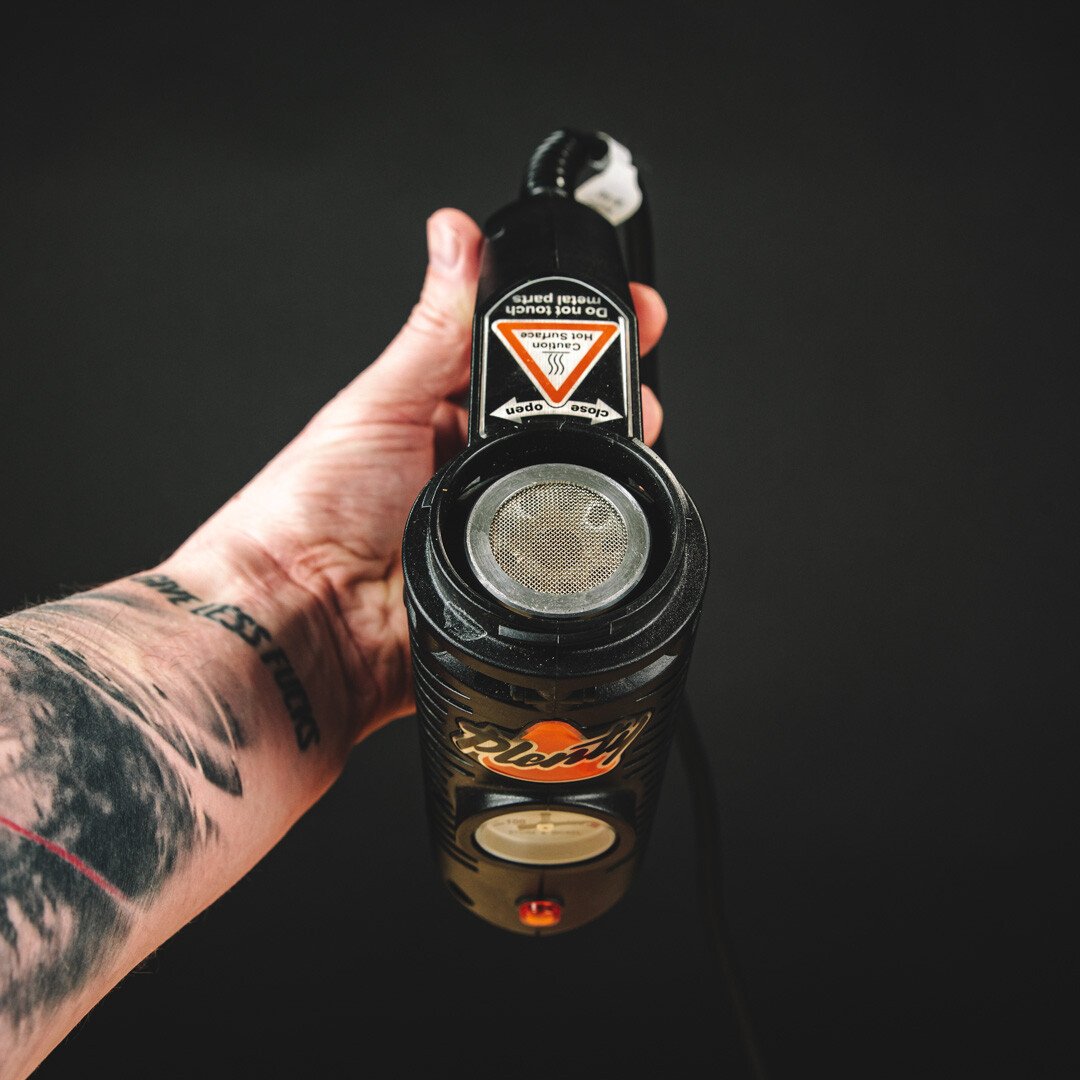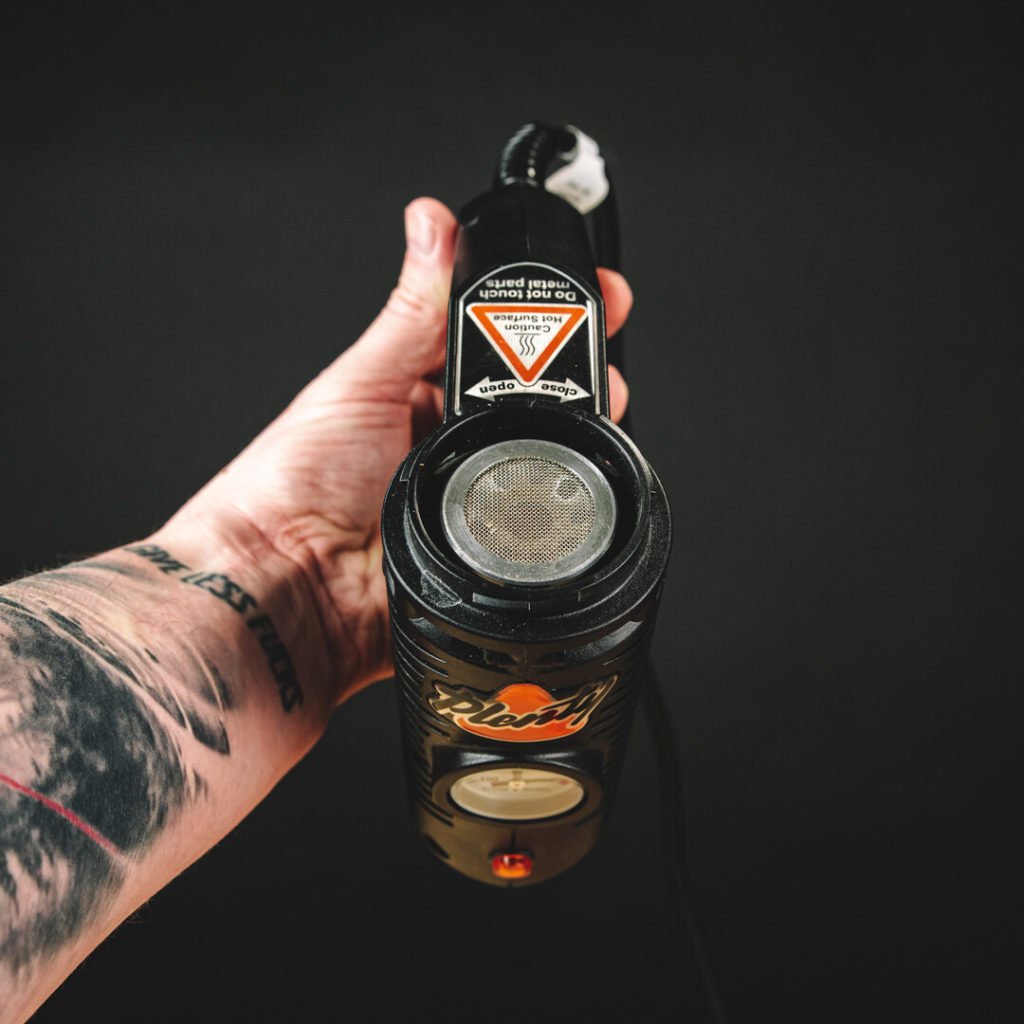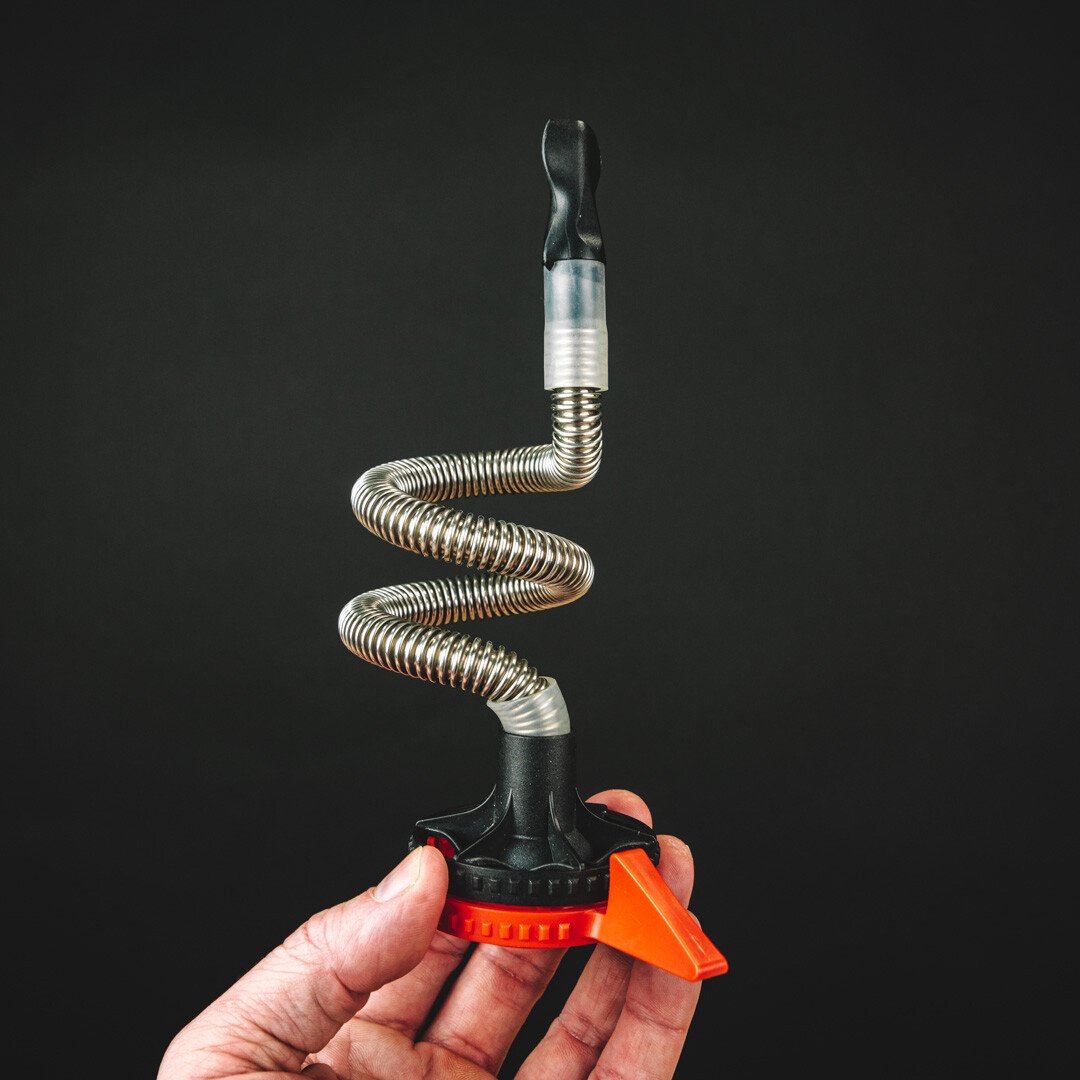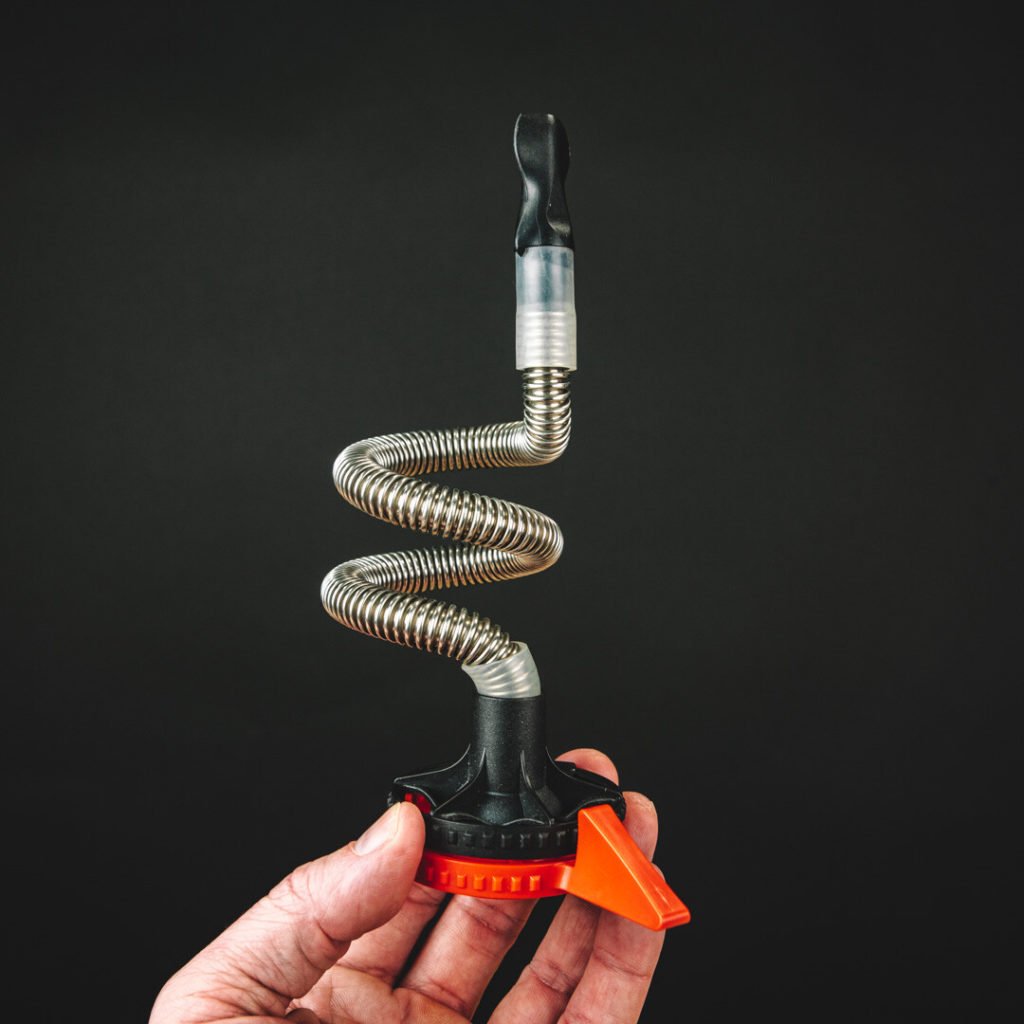 The Cooling Coil is exactly as described. It cools the vapor prior to inhaling. But it can get hot after long or back-to-back sessions. The Plenty vape does operate via a plug-in so you are limited to where you can use it.
How To Use the Plenty Vaporizer
Once the Plenty is plugged in and you've selected a temp, pull the orange handle. Heat-up times average around 3 minutes, but again, the Plenty is a session-style vaporizer, so the heat-up time isn't all that big of a deal. The light will glow orange indicating the Plenty is heating up, and will turn off when it's reached temp.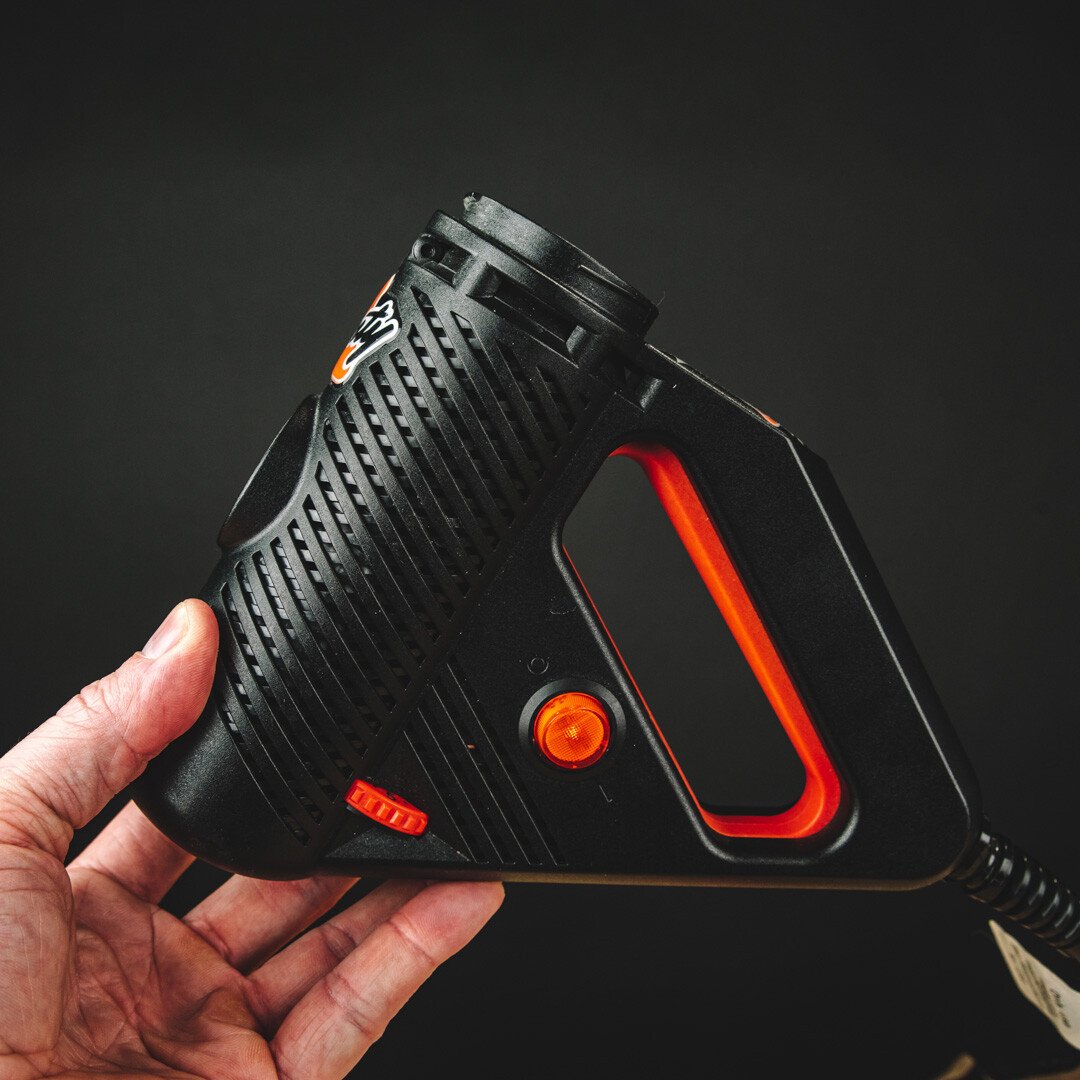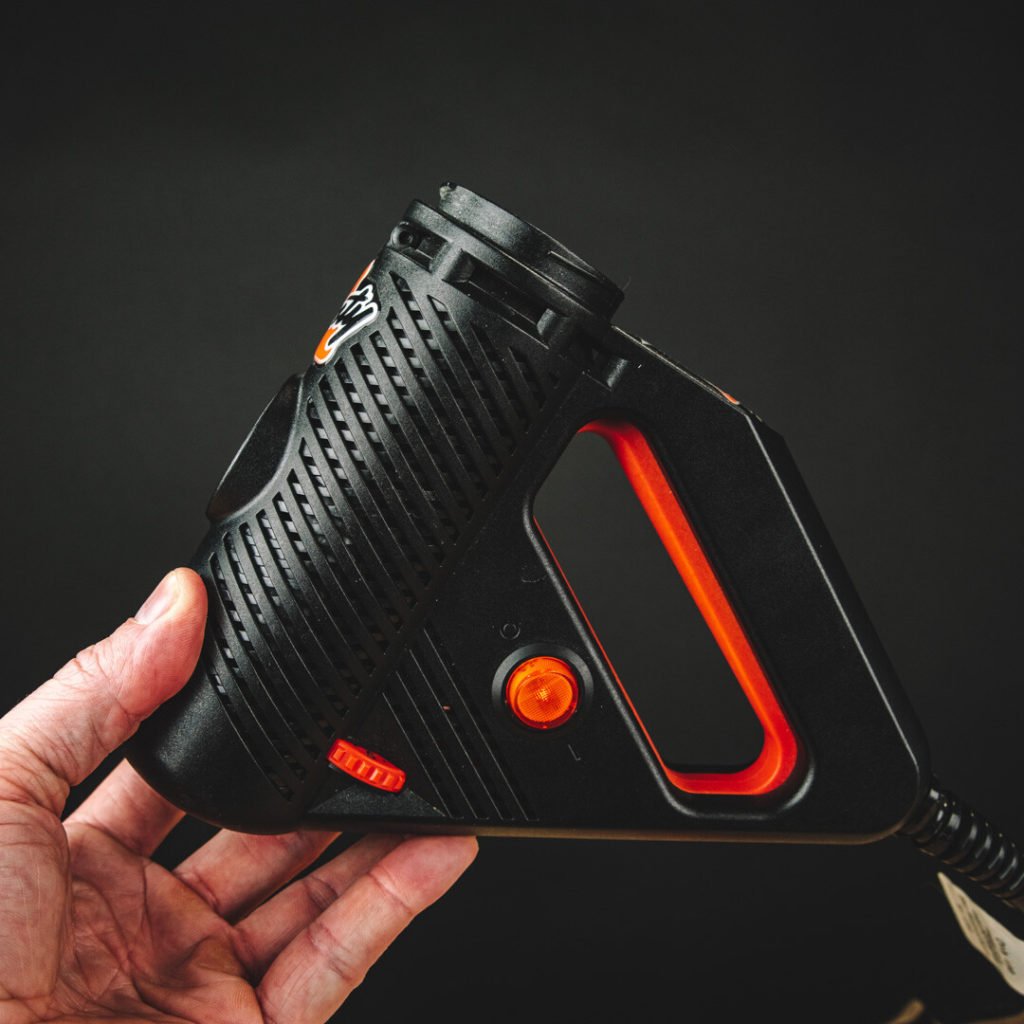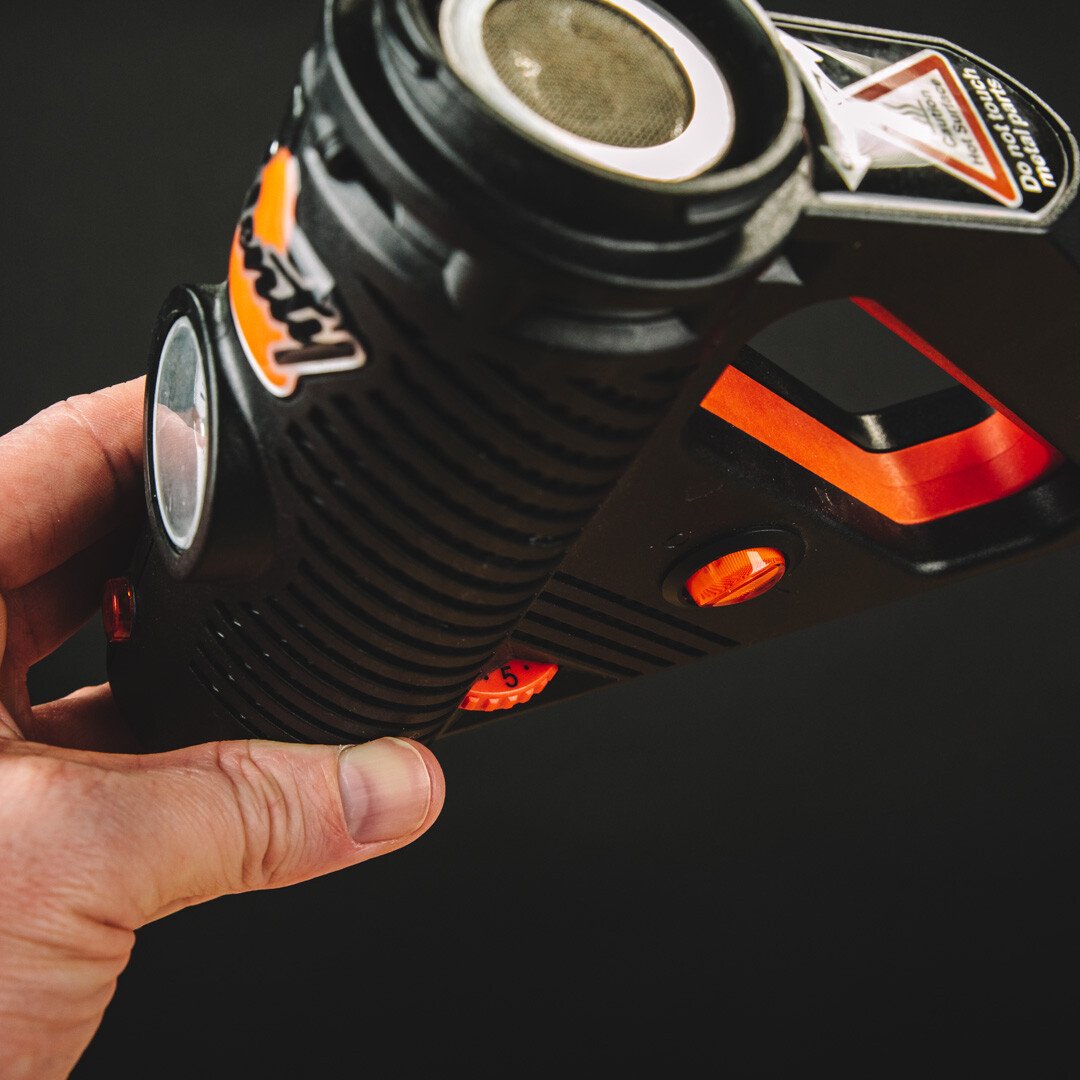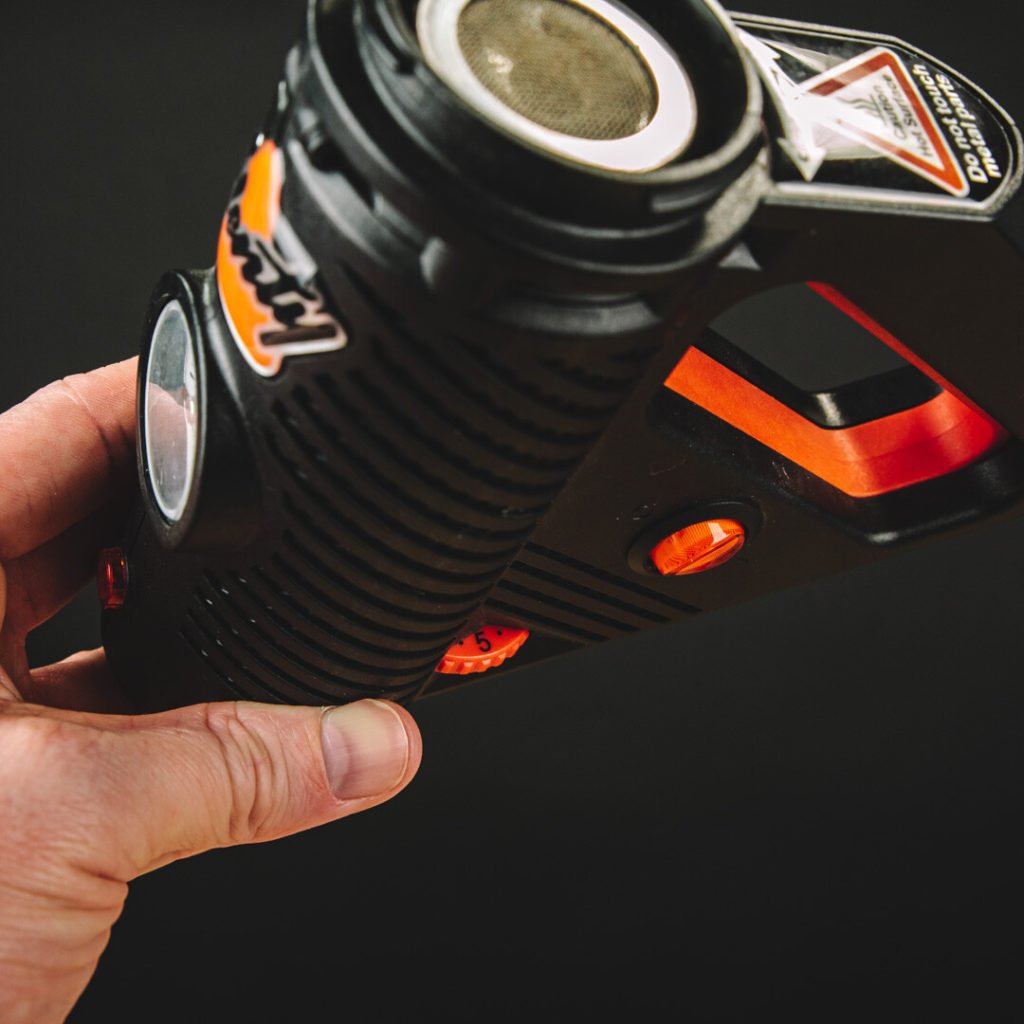 The Plenty features a full temp spectrum ranging from 266F to 396F and controlled via a rotary dial towards the bottom of the unit. The temp range does go up to 420 if you leave it on max temp.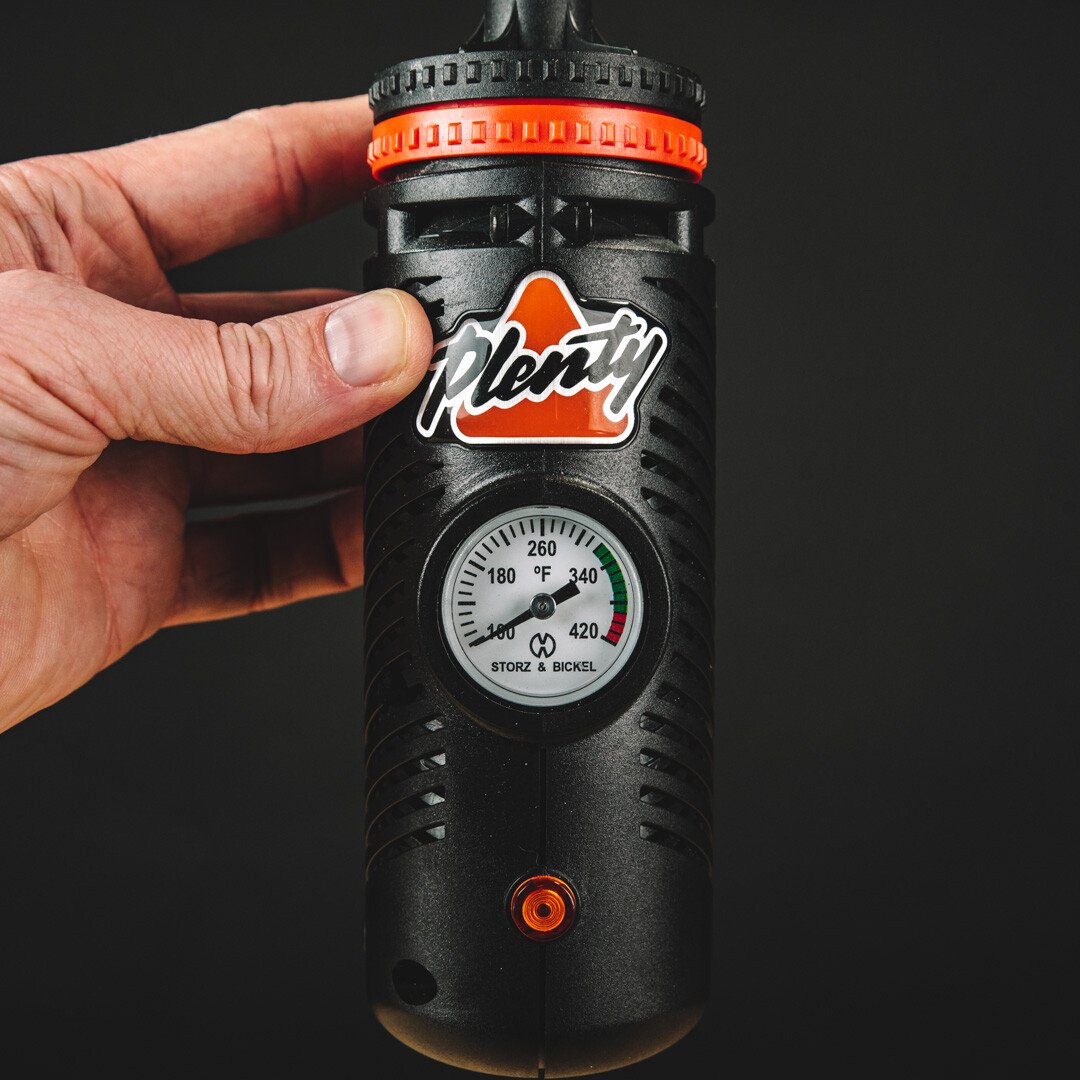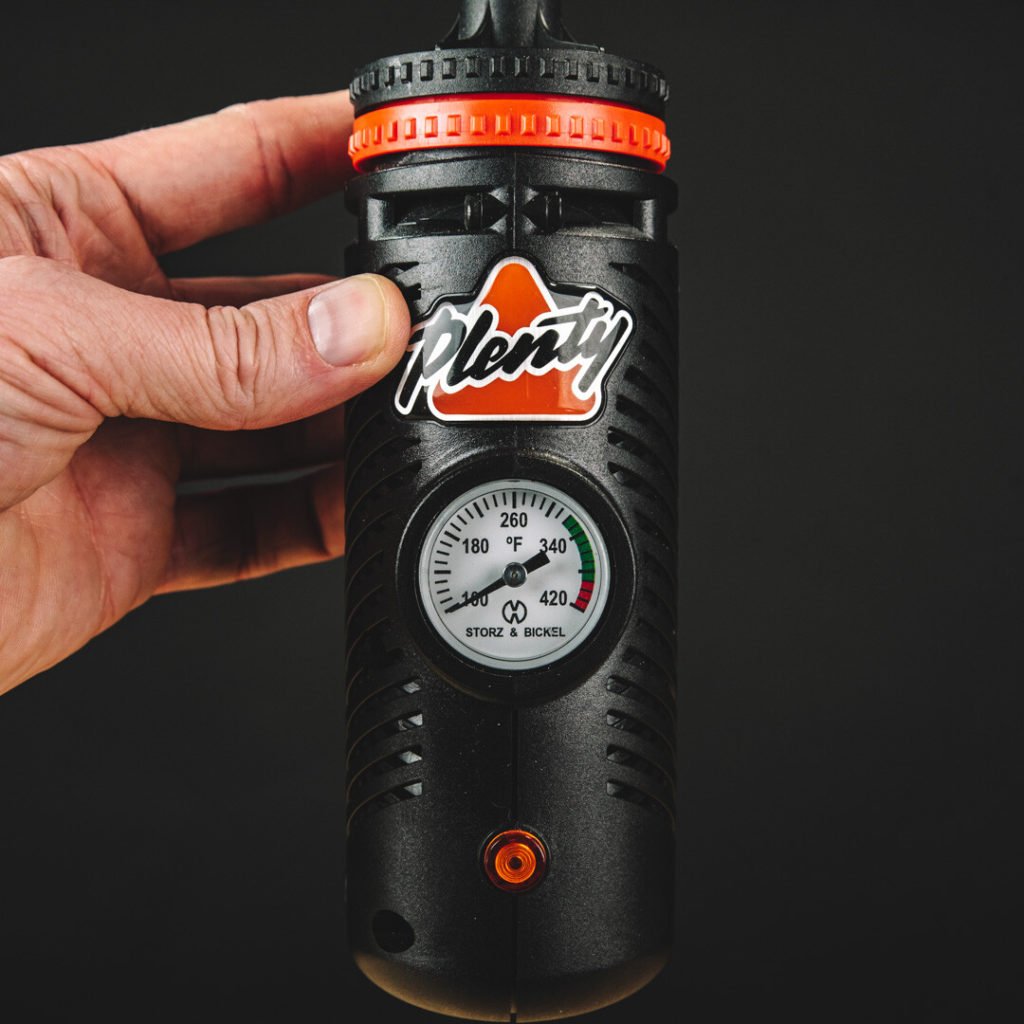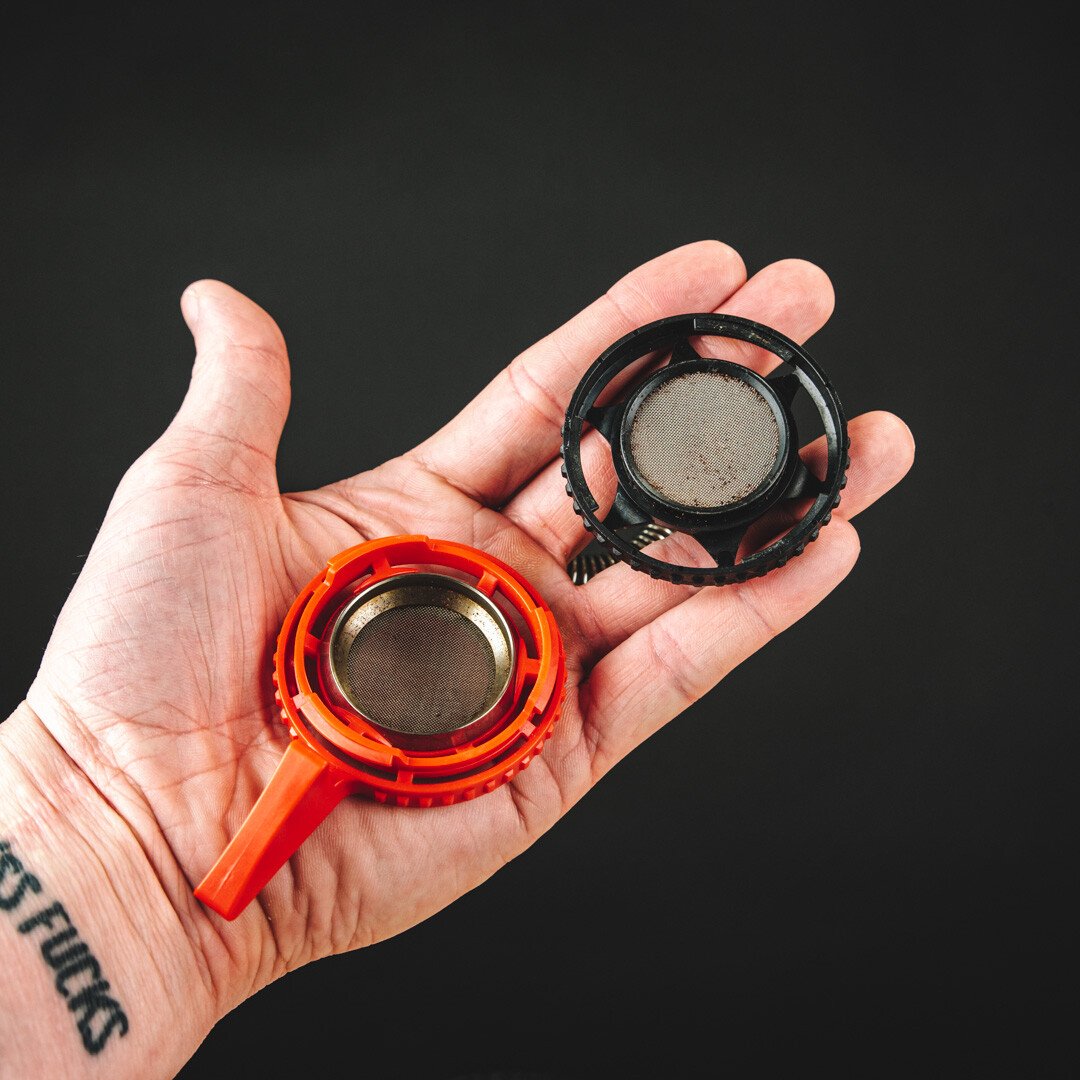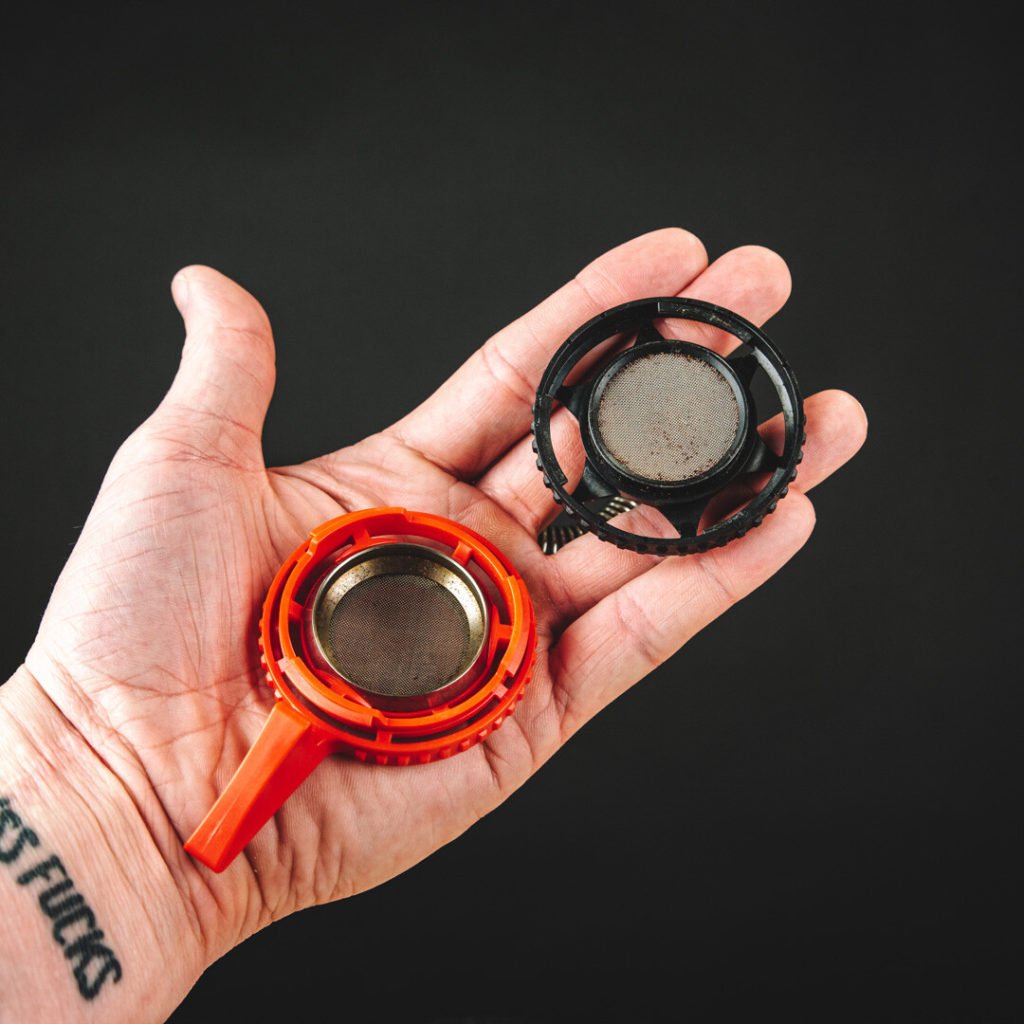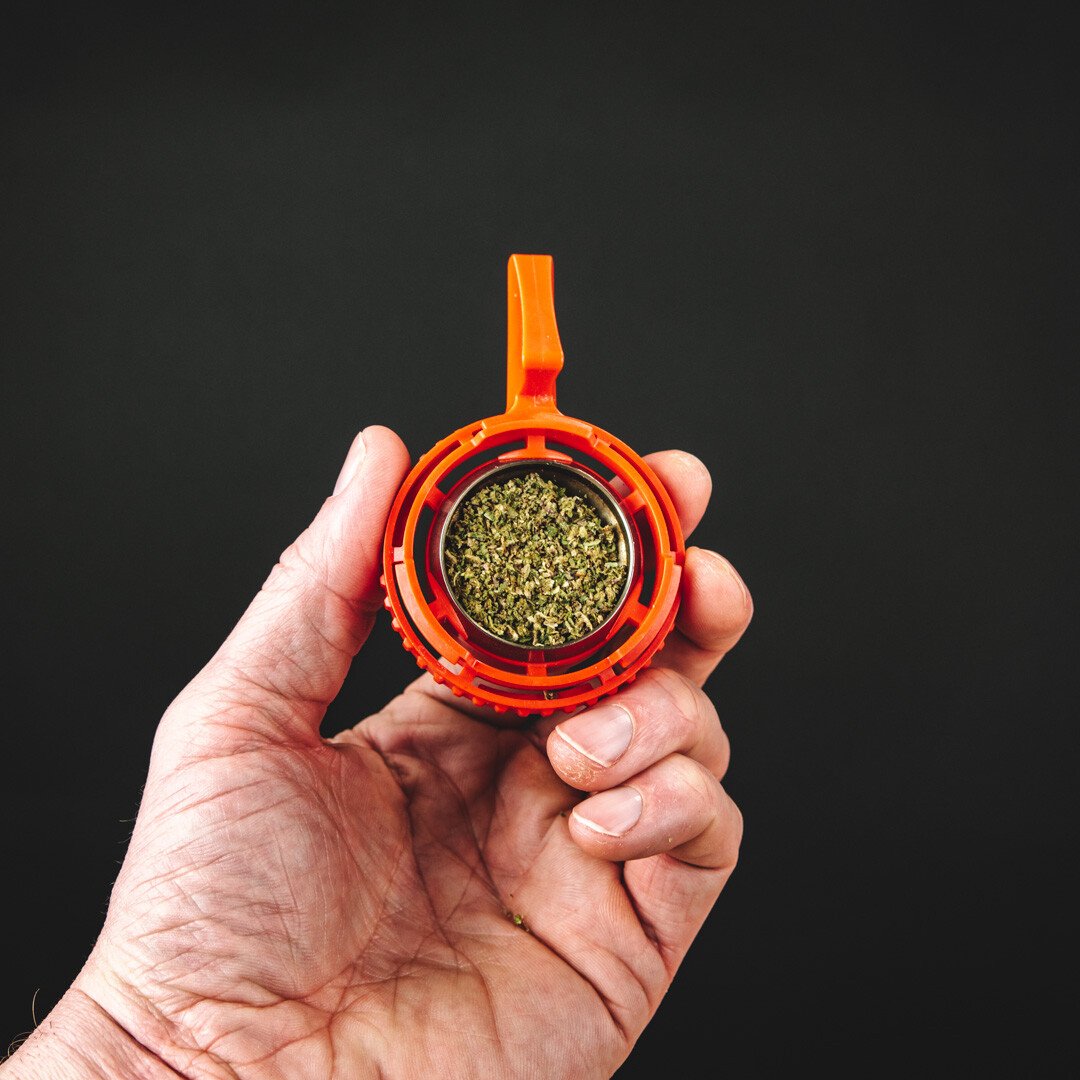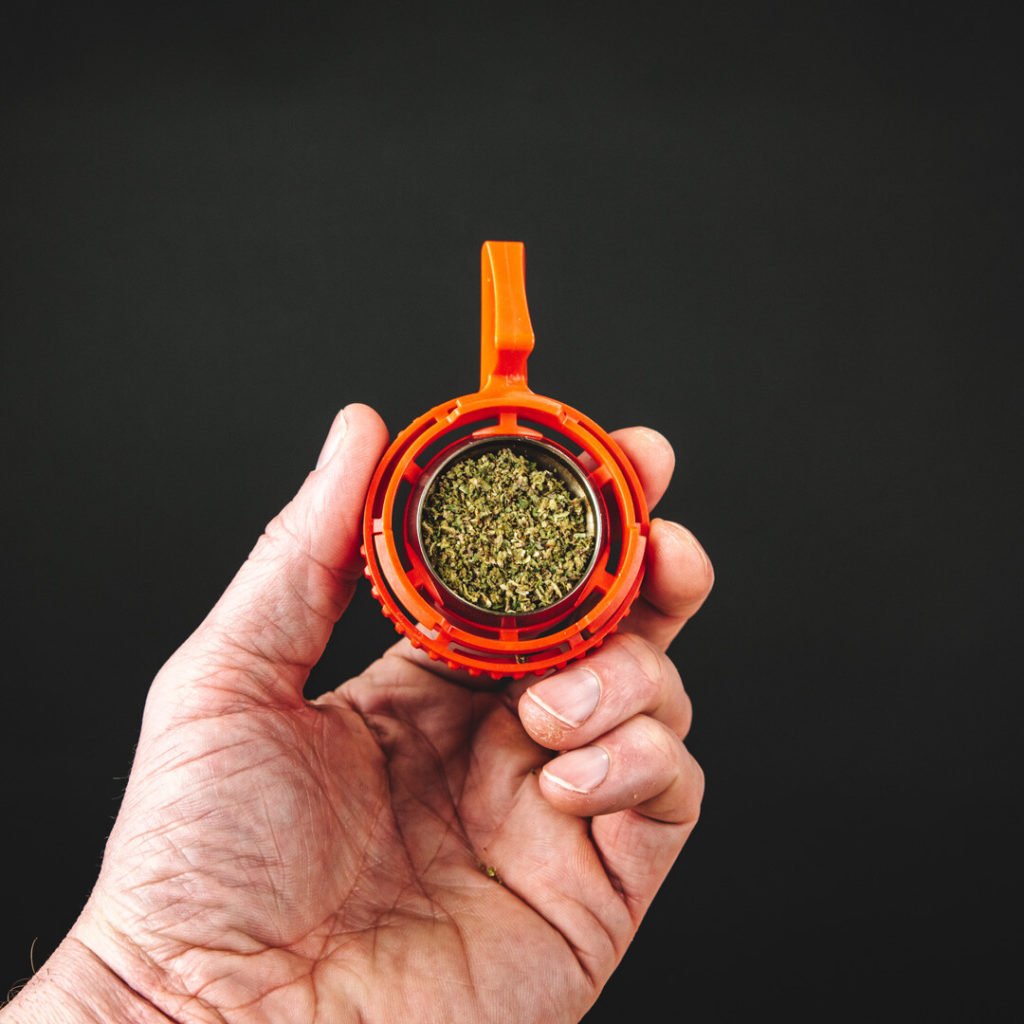 Next, place dry herbs (flower, cannabis, mary jane, etc) into the chamber. You can also use concentrates via the mesh pad included with the Plenty.
Once the light turns off, you can place the chamber and cooling coil on top of the heater and rip it. That's it. Grab the orange handle to keep the heat going after a couple of draws.
Plenty Vaporizer Review Summary
There's really not much to the Plenty vaporizer. It's a beast of a hand-held semi-portable vaporizer. My only complaint with it is that it requires a full chamber for best results, and the chamber is pretty big, but if you are a heavier user or have a higher tolerance, then I think this will be the perfect session vaporizer for you.
This is not a device for someone looking to micro-dose and take puffs here and there. This is a sit-down, watch a show, make some snacks and enjoy your trip to the moon. Remember that you're limited where you can vape with Plenty because of the plug-in.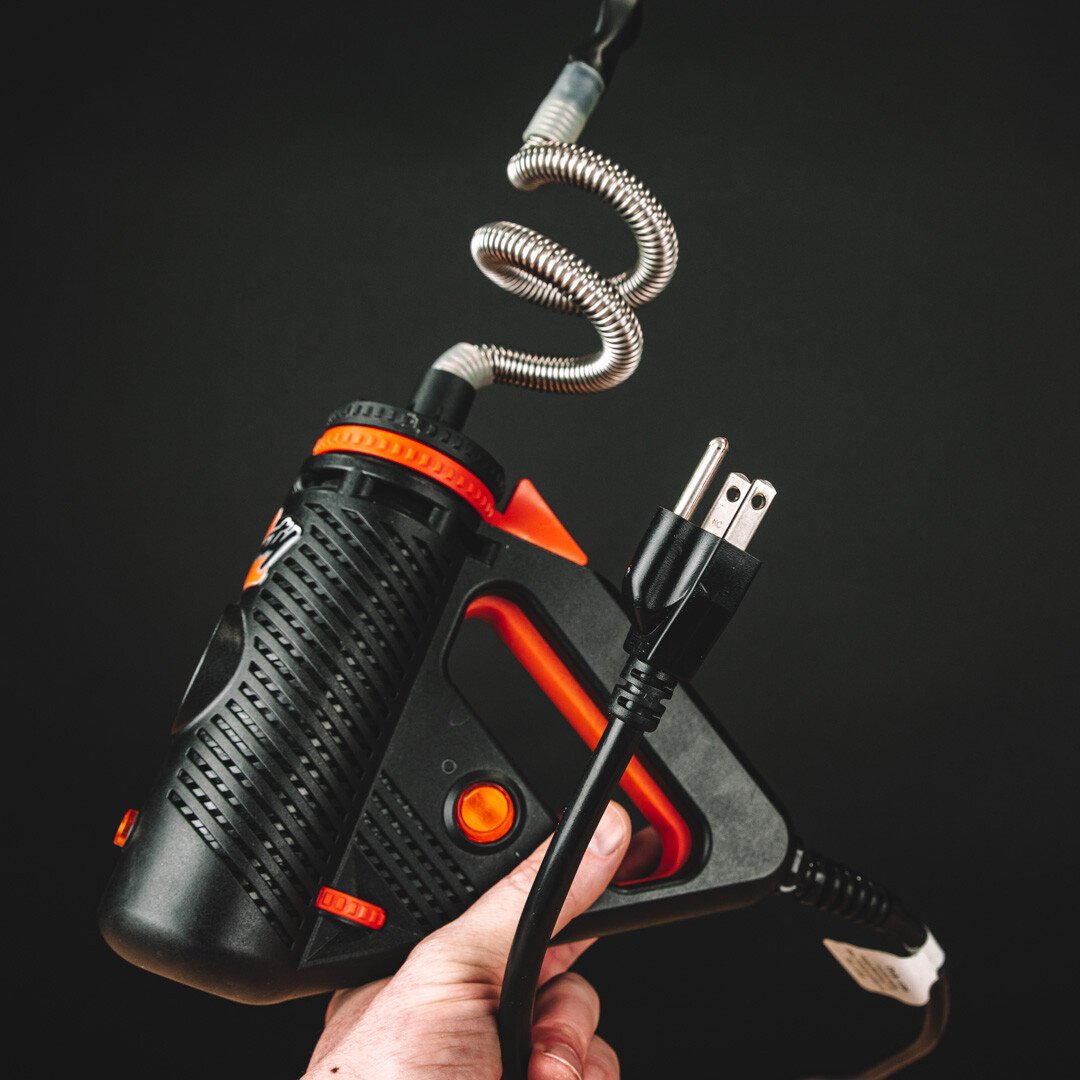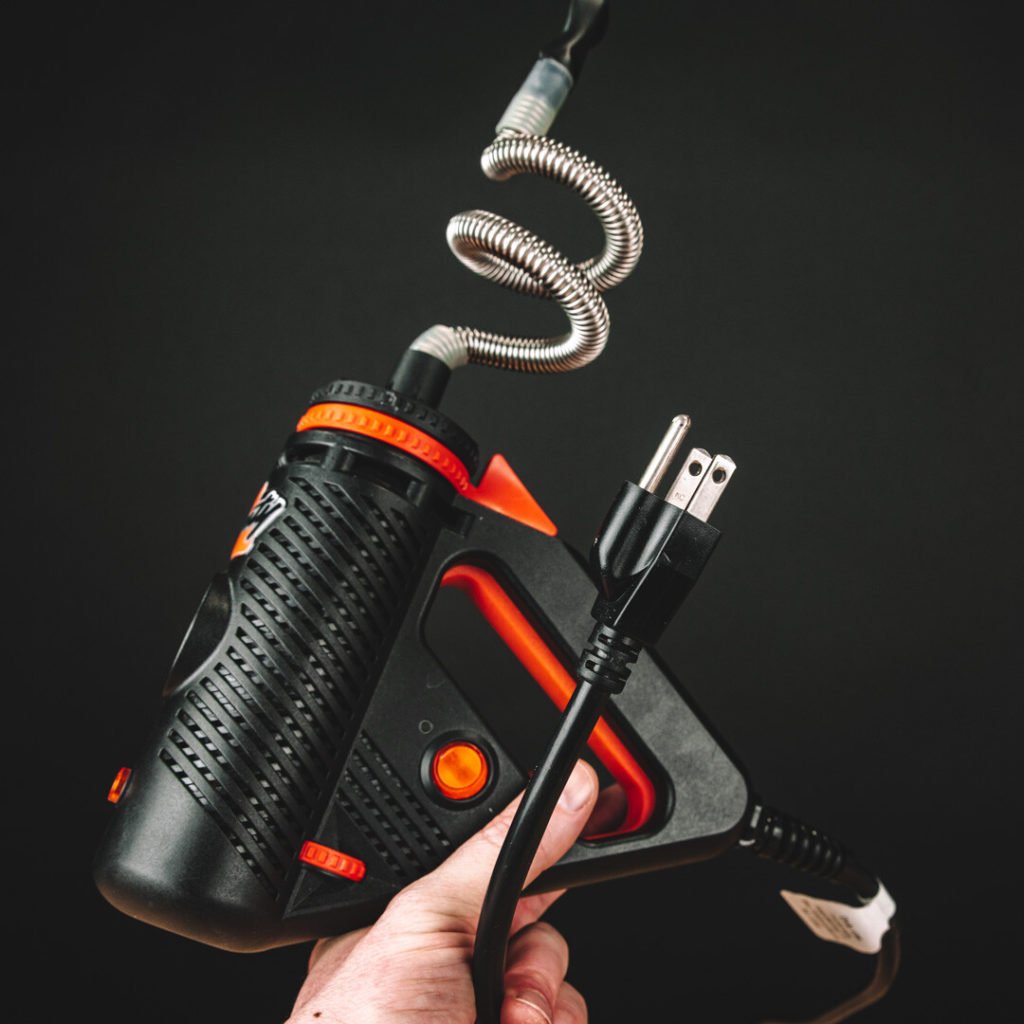 Micro-dosers and average cannabis users may want to check out something like Ditanium (Ditanium Vaporizer Review) for a desktop or check out the Crafty+ vaporizer (Crafty+ Vaporizer Review). The Crafty Plus is a Storz and Bickel portable vaporizer and my pick for the best overall portable vaporizer.
With that said, the Plenty delivers excellent taste and vapor quality via an extremely free-flowing, basically zero draw resistance cooling coil, and you can always rely on it to get you highly medicated.
The Plenty retails for $249. You can click here to pick it up directly from Storz and Bickel or scroll down for some more buying options. As always, thank you for taking to the time to check out my vaporizer reviews and hit me up in the comments below with any questions.
Buying Options
Technical Specs
| | |
| --- | --- |
| Name: | Plenty Vaporizer |
| Manufacturer: | Storz & Bickel |
| Price: | $249 |
| Materials: | Dry Herbs |
| Temp Range: | 104F – 410F |
| Heating: | Hybrid |
| Warranty: | 2 Years |
Pros and Cons
Plenty Vaporizer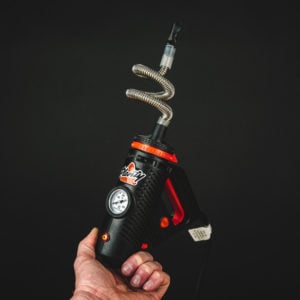 Handheld plugin dry herb vaporizer made by Storz and Bickel. The Plenty vaporizer is considered a heavy hitter session style vaporizer and can get even the most heaviest cannabis users medicated.
Product Brand: Storz and Bickel
Pros
Great Flavor
Free-Flowing
Hard-Hitting
Cool Vapor
Full Temp Spectrum
Good for Heavy Users
Cons
Large Chamber
Not Very Efficient
Herb Hog
Slow Heat Up
Plug-In