Crafty Vaporizer Review Video and Demo Session
The Crafty is a portable hybrid convection vaporizer made by the German company Storz and Bickel. They are the same manufacturer of the simultaneously released Mighty portable vaporizer, and also the older but proven models, the Volcano desktop vaporizer and Plenty plug-in vaporizer.
The Crafty is currently my best overall portable vaporizer ranking extremely high in vapor quality, portability, discretion, design, and last but not least, ease of use. I'm talking even the newest vaporist can use it without any practice or problems. You can't say that about most portable vapes.
Update: The new Crafty Plus is out! Check out my initial thoughts and a mini-review here.
They've also increased battery life in all the latest models. I've been averaging an extra bowl or two per fully charged battery now which is a big upgrade for a device this small.
I rated the Crafty a 9.3 out of 10 which currently makes it tied for the highest rated of the ~100+ (it's getting out of control at this point) portable vaporizers I've tested.
This in-depth Crafty vaporizer review will help you break down the features and decide if this is the best portable vaporizer for you. The Crafty currently retails for $279 ($237.15 After coupon code) and you can click here to check out the same place I got mine from.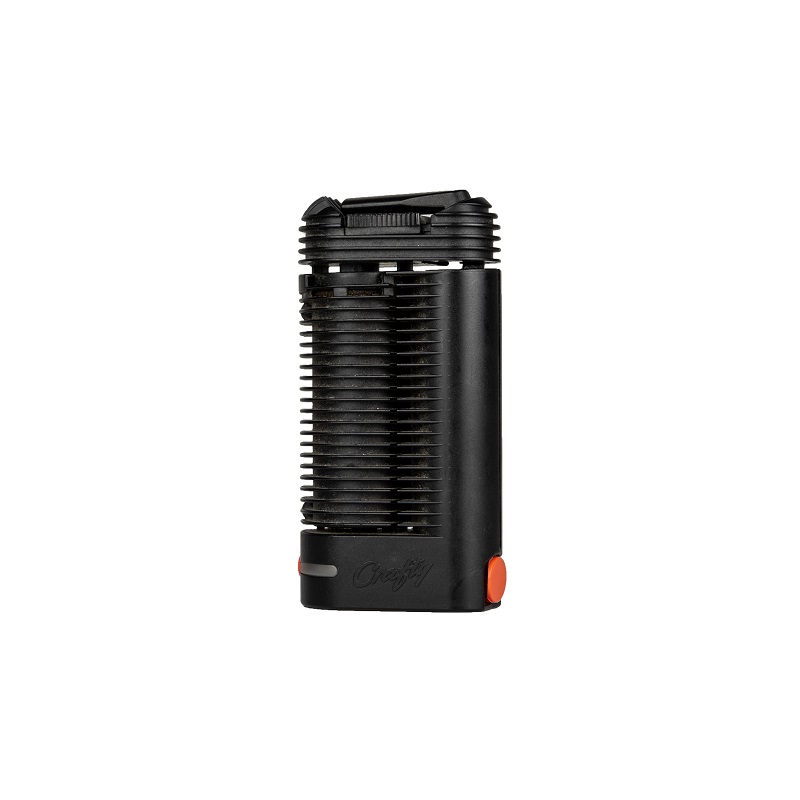 Shop Crafty
Use My Coupon Code:
"WIZARDNOW15" for 15% OFF
One of the features I like is that you can control your Crafty via an APP available for most android/iPhone devices. The app lets you control the 2 temp selections, adjust the LED brightness on the unit, and change vibration/notification options. You can even set it so your phone vibrates and does the little "Note" jingle. You would think it would get annoying but this has helped me save so much herb.
The App also shows you the total hours of operation which is fun stat to see. I recently received the upgraded Crafty so I don't have too many hours yet but they are getting up there pretty quickly. The upgraded battery life is just what the Crafty needed. It also includes all sorts of information about different materials to vape and what temps to vape at.
Crafty Size, Portability & Concealment
---
The Crafty exact dimensions are: 4.3 inches tall by 2.2" wide by 1.3" deep and weighs only 4.8oz (~136g). It's fits nicely in your hand and conceals easily in your jean pockets, hoody or purse. It's not quite as portable as the Pax 3 because it does have some bulkiness to it but overall much easier to clean and use.
Heating Element & Temperature Options
---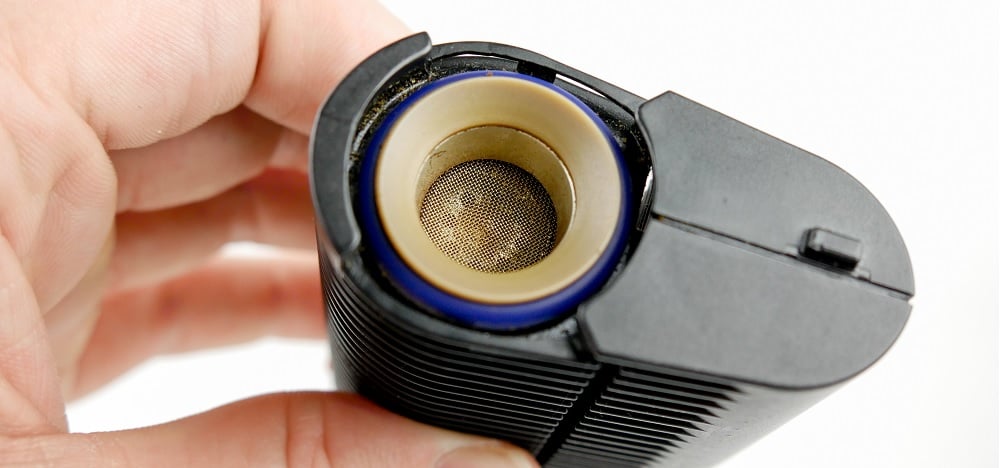 Crafty comes with two different temperature settings, "Default" which is set at 356F and "Boost" which is set at 383F. Each of the two temps can be changed to any temp ranging from 104 to 410 degrees Fahrenheit via the APP.
I've found the Crafty takes upwards of two minutes to heat up to around 365°F  which isn't the fastest but I have noticed the temp is more consistent with aggressive or long draws. The vibrations are a nice reminder to let you know that it's finished heating up since it is not instant.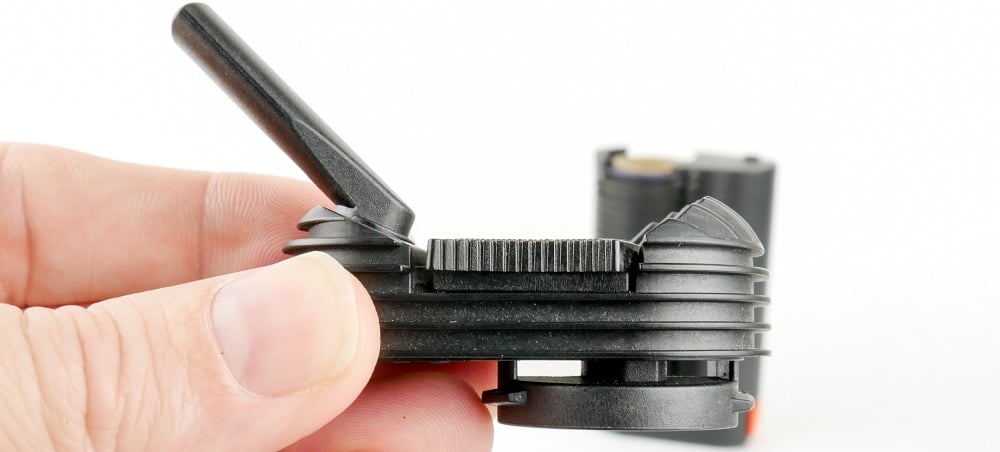 Chamber size, How-To-Use, Packing Techniques
---
The chamber in the Crafty holds up to about .25 grams of dry herb. You can get upwards of .3 with a super fine grind but if you over-pack the chamber it will increase the draw resistance.
I would have to say that the Crafty is one of the most consistent portable vaporizers I've ever used. I can pack it loose, tight, half-pack, full-pack and I get the same great results every time. A lot of vapes only work well with full chambers, so it is really nice the Crafty works with partial loads.
The Cooling unit on top of the chamber does an excellent job of cooling down the vapor before it hits your lips, the Crafty has the smoothest and coolest vapor of any session vape this size.
Check out my Instagram video below to see how to use the Crafty vaporizer. Pretty much just load and go.
Battery Life, Charging Options & Charge Times
---
The Crafty uses one lithium-ion internal rechargeable battery which lasts me about 45 minutes of average continuous use or about 4 sessions. The Crafty completely recharges in about 2 hours and also offers partial pass-through charging. This allows you to vape while charging provided you let it get to about 20% battery life first.
The battery life on the Crafty is definitely not the best. The plus side is that the Crafty's USB charging system allows you to charge it practically anywhere. You can pick up an external battery pack on Amazon (~$10-$30) that can easily recharge the crafty on the go.
Crafty vs Mighty & Other Portable Vapes –
---
When comparing the Crafty vs the Mighty, the most noticeable differences are the size and battery life. The Mighty will preheat a bit quicker, and hold temp better especially in cold ambient temps (like skiing).
The Mighty has also proven more reliable for heavier users. So if you plan to vape more than 5 bowls a day, the Mighty is probably the way to go.
So what you have to do is decide whether you want the more personal highly portable model, Crafty. Or, if you don't care about size and just want a vape that has the best battery life of any portable vaporizer currently on the market, then you might want the Mighty. Trust me when I say that you won't be disappointed with either.
Personally, I prefer the Crafty for the size, the smartphone app (vibrations + notifications), and the USB charging system. I'm always checking stuff on my phone anyway so it's just convenient and like I mentioned above, you can charge via USB practically anywhere.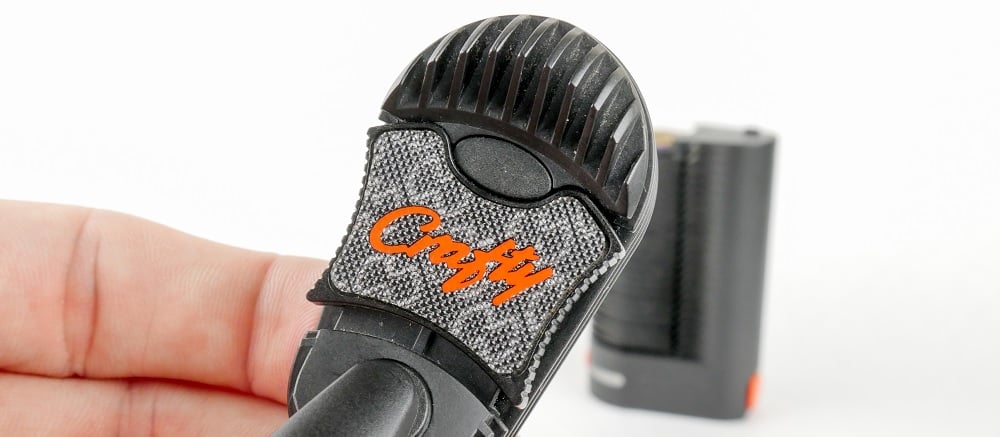 For overall best portability in terms of concealment, size, and session time, I still have to go with the Pax 3. The sleekness of the Pax 3 lets you store it anywhere and I can completely palm it during my session for concealment. If you are looking for a vape that is similarly sized to the Crafty or Pax 3 but has replaceable batteries you will want to check out the Davinci IQ.
Accessories & Filling Aid
---
The Crafty comes with some cleaning accessories like a brush and replacement seals/screens. You also get a grinder and the new "filling aid" which makes loading the Crafty super easy. It connects to the top of the Crafty and you can place herbs in the top so it basically just funnels your herbs in without having to worry about spilling anything. It's super convenient.
Crafty Warranty Information
---
The Crafty only comes with a 2-year warranty covering against defects in materials and craftsmanship. The 2-year warranty is about average so I wish it was a bit longer, nonetheless, it is a Storz and Bickel product and they have a proven track record of quality products and solid customer support.
Crafty Review Summary: Should you buy the Crafty?
---
The Crafty is currently rated as my best overall portable vaporizer at 9.3/10. There are a few things I wish could be improved like battery life and the warranty. But it's definitely the easiest to use and most consistent vaporizer for its size.
I get great taste and smooth hits with the Crafty no matter how I load the unit. There's no need for stirring and I very rarely need to clean my Crafty.
You can buy the Crafty from the same place I got mine from. They have quick/discrete shipping, the best prices, and throw in a free gift.
Also, if you think you'll need more battery life or be using it more in group situations, I would definitely check out the Mighty vaporizer.
Thanks for checking my Crafty vaporizer review and feel free to leave a comment below if you have any questions. #StayMedicated!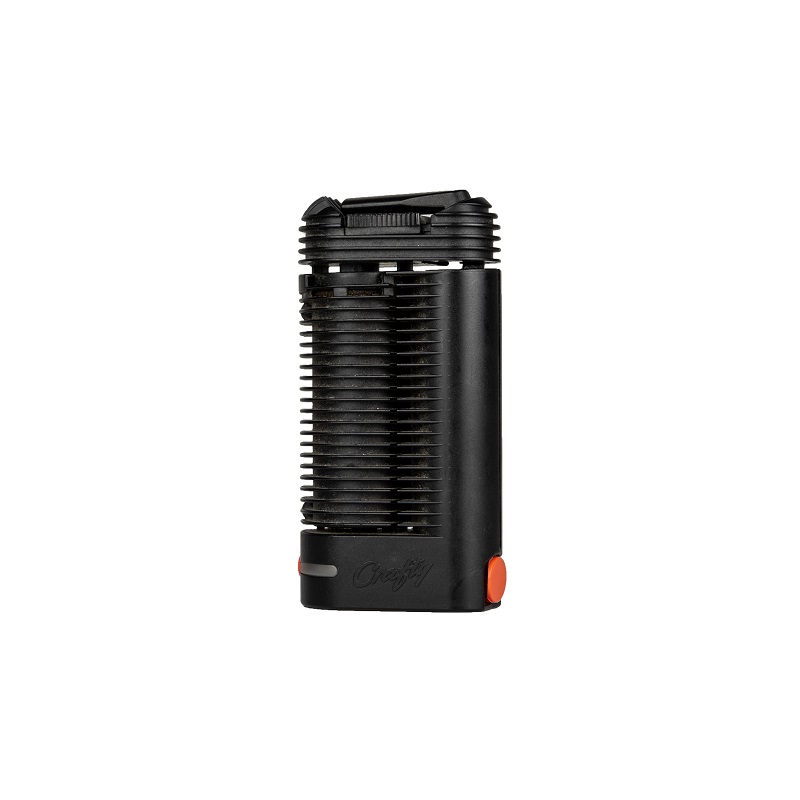 Shop Crafty
Use My Coupon Code:
"WIZARDNOW15" for 15% OFF
Crafty Vaporizer Review
The Crafty is currently rated as my best overall portable vaporizer because of the small size, ease of use, and vapor quality it can produce. The smartphone app is extremely easy to use and makes changing the temps really easy.