Hey guys, today I'll be going over how you can use your Mighty or Crafty vaporizer with pretty much any glass that takes an 18mm male adapter. In this Crafty and Mighty Water Pipe Adapter video, I'm using the D020-D and D021 bubblers and the whip from my Extreme-Q.
Here's what you'll need:
Arizer Extreme-Q Whip ($19.99)
*Glass used in the video —> D020-D (~$36) or D021 (~$30)
Don't get me wrong, I love my Crafty and Mighty with just the stock cooling units. But when I am at home, lounging around, I still definitely prefer to hook them up to water.
There are currently two people I know are working on creating water pipe adapters specifically for the Crafty and the Mighty, one is heat resistant silicone, the other will be wood. I will be very anxious to try them when they are released, and I am also hoping someone comes out with a small simple GonG adapter.
How does it work?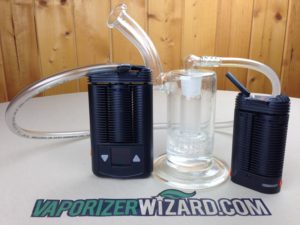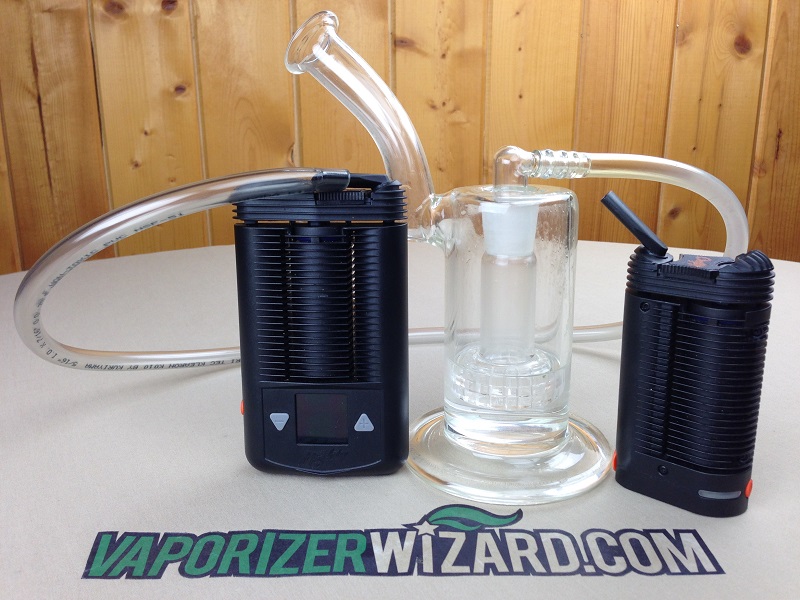 For now the best solution I have found for using your Storz and Bickel portables with a bubbler and bong is the Arizer Extreme Q Whip. Once you have your whip and vape, all you need to do is remove the metal screen from the GonG side, and then slip the silicone tubing over your Crafty or Mighty cooling unit straw.
It is literally that simple, this will allow you to take much larger/longer/hotter draws without coughing, or take the same draws you normally do while being smoother and less dry. Other than hindering the portability, the only small downside to me is the whip.
I don't need the added cooling of the whip since I have the water pipe, so it is just something else to build a little bit of reclaim on. If I had an extra whip I would cut it much shorter, but this is my only one, so I will not be cutting it short for now.
One benefit of adding water to your vaporizer, is that I can finish a session much quicker. With water I can take larger/longer/higher temp draws, and thus finish a session and get back to my task quicker.  Depending on this situation this can be a very nice benefit.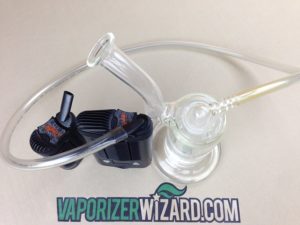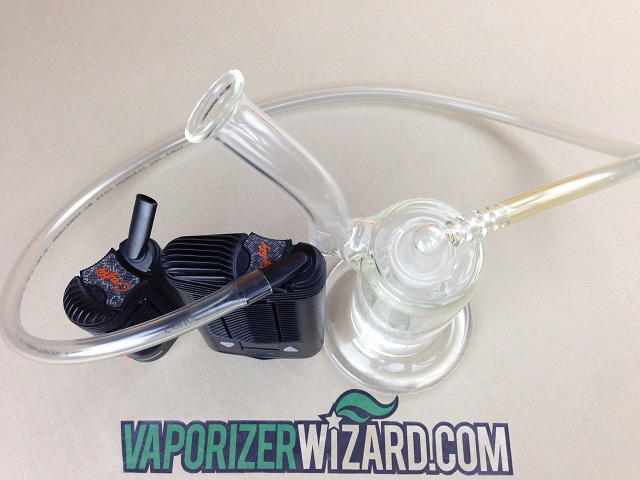 If you haven't already checked out my instagram, I post a lot of pictures, and I am just starting to do more videos as well. That is probably the best way to keep up with the latest vaporizers I am testing/trying.
You can also check out my best portables article for more information on the latest portable vaporizers to hit the market.