Is the Neo a vaporizer? Prrl Labs would say no. They say it's an "herbal atomizer" that provides a "sophisticated", "burn-free" heat source for your herbs. You don't put herbs into the Neo.
This makes sense but it does vaporize your herbs. I mean it can also combust them if you push the boundaries, but it's meant to vaporize your herbs which I feel makes it a vaporizer.
Regardless, I think we can all agree that the NEO is vaporizing your herbs which avoids combustion and that's what we're all trying to achieve here.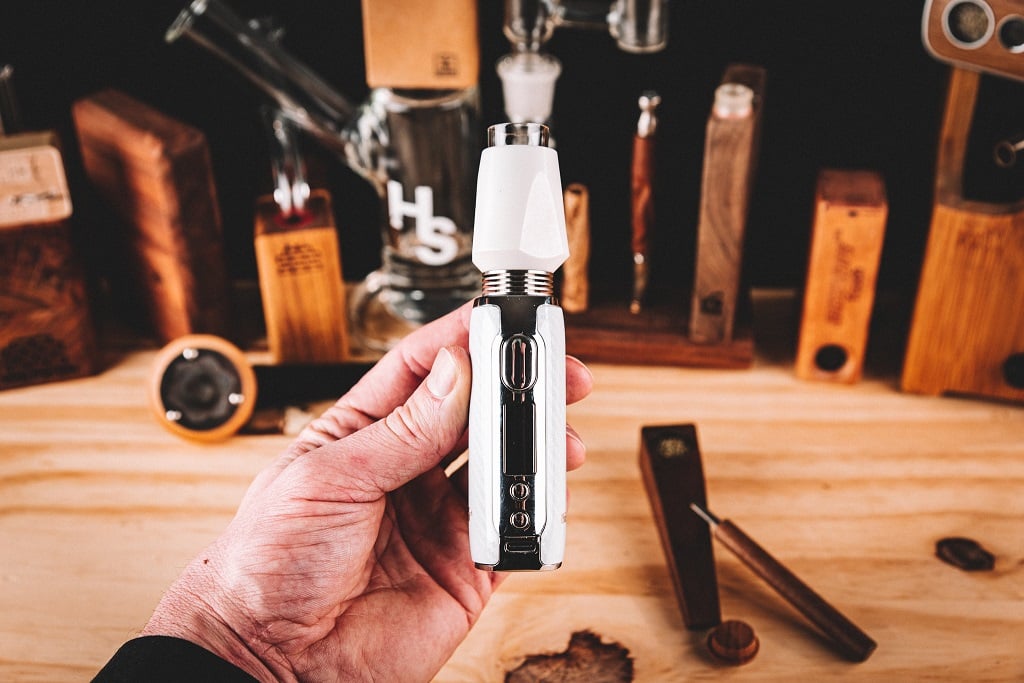 | | |
| --- | --- |
| Name: | NEO Herbal Atomizer |
| Manufacturer: | Prrl Labs |
| Price: | $199 |
| Materials: | Dry Herbs |
| Heating: | Convection |
| Battery Life: | 5-7 Bowl AVG |
| Charging Type: | USB-C |
| Warranty: | One Year |
That was the long way around saying the Neo is a portable dry herb vaporizer (or herbal atomizer?) made by the company Prrl labs. It retails for $199 and is now on sale directly from Prrl Labs. My initial NEO Herbal Atomizer review is below.
SHOP NEO HERBAL ATOMIZER AT:
A Unique Vaporizer (The NEO)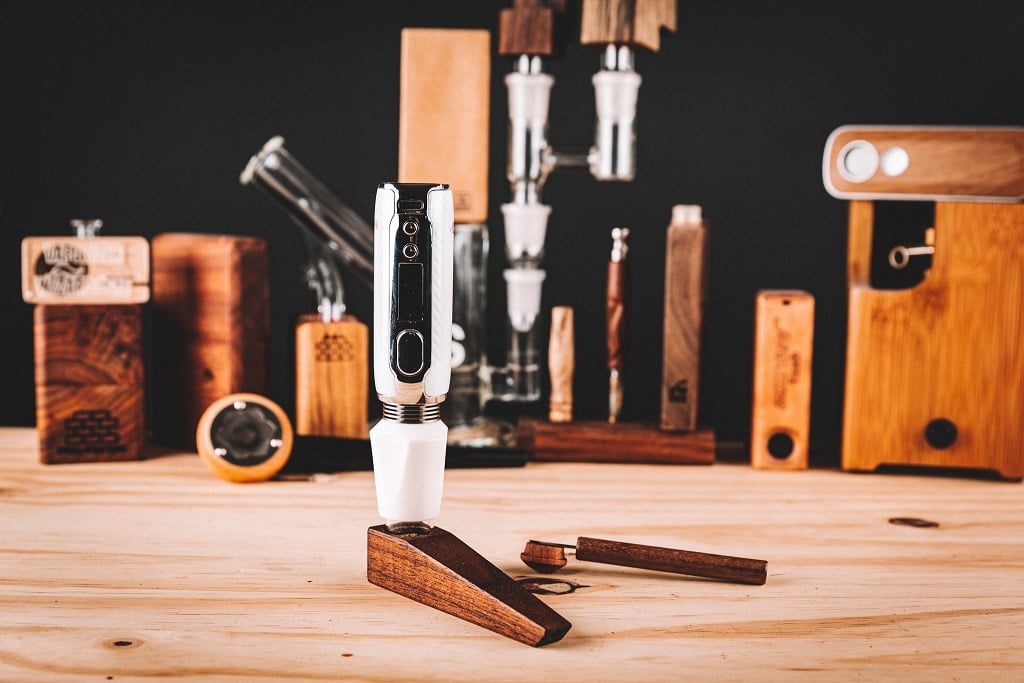 This is the first unique vaporizer sent my way in quite some time. Almost everything I've been getting is either an upgraded version with a few new bells and whistles or a china knock-off. So first and foremost, this is exciting for me.
One of the reasons I'm excited about the Neo "herbal atomizer" is that it's 100% pure convection heating. Meaning it's only heating your herbs while you draw. This is the most efficient and best method of extraction in my opinion because you're not wasting any herbs during the heat up and cool down process.
You can break bowls down into multiple sessions which helps saves herb and you can micro-dose a lot easier this way as well.
It's also the tastiest, the most rewarding, and most similar to that of actually smoking cannabis which some people, myself included, miss. I don't miss the taste, the smell, the breathing problems, or the harmful byproducts, but there's just something about taking a spark to a bong or bubbler with a couple of homies. Now we can do that.
How Does The NEO Vaporizer Work?
The NEO works by holding the device over a bowl (of your choosing) and drawing. Hot air travels over your herbs and vaporizes them without burning. Be sure to grind your herbs for the best results.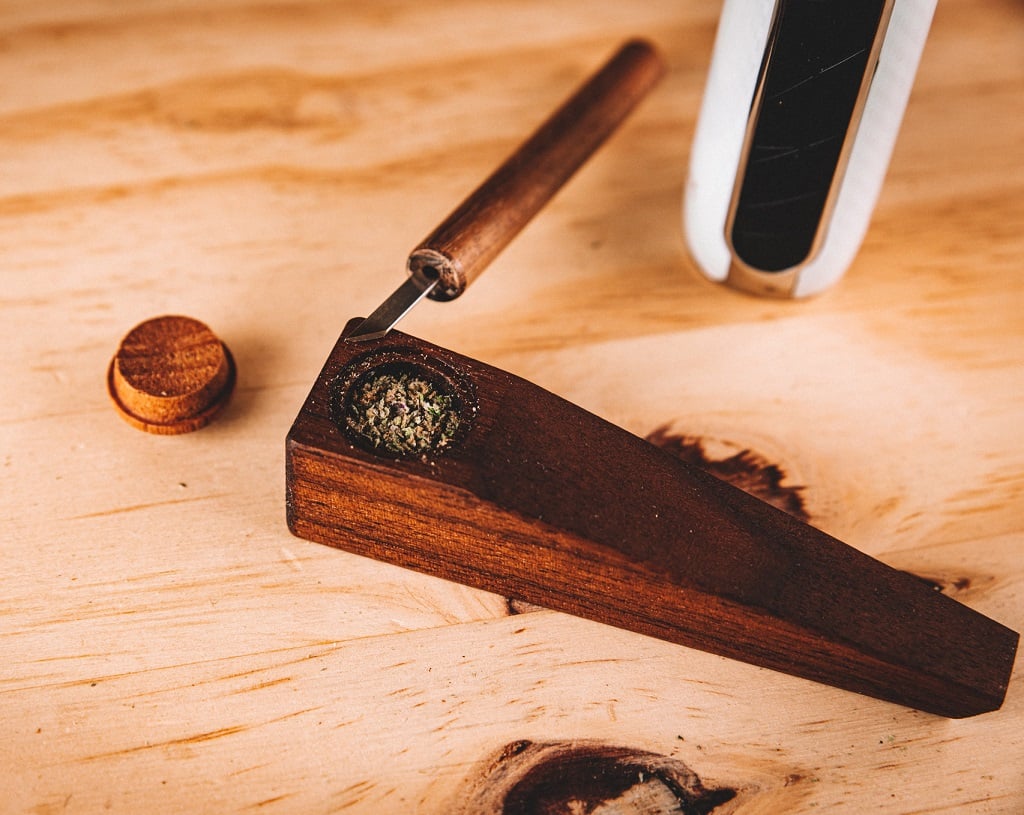 You can use pretty much any bong, pipe, or even something like the sticky brick vaporizers as long as the glass fits into the opening. The outer diameter of the Quartz Chimney is 19mm.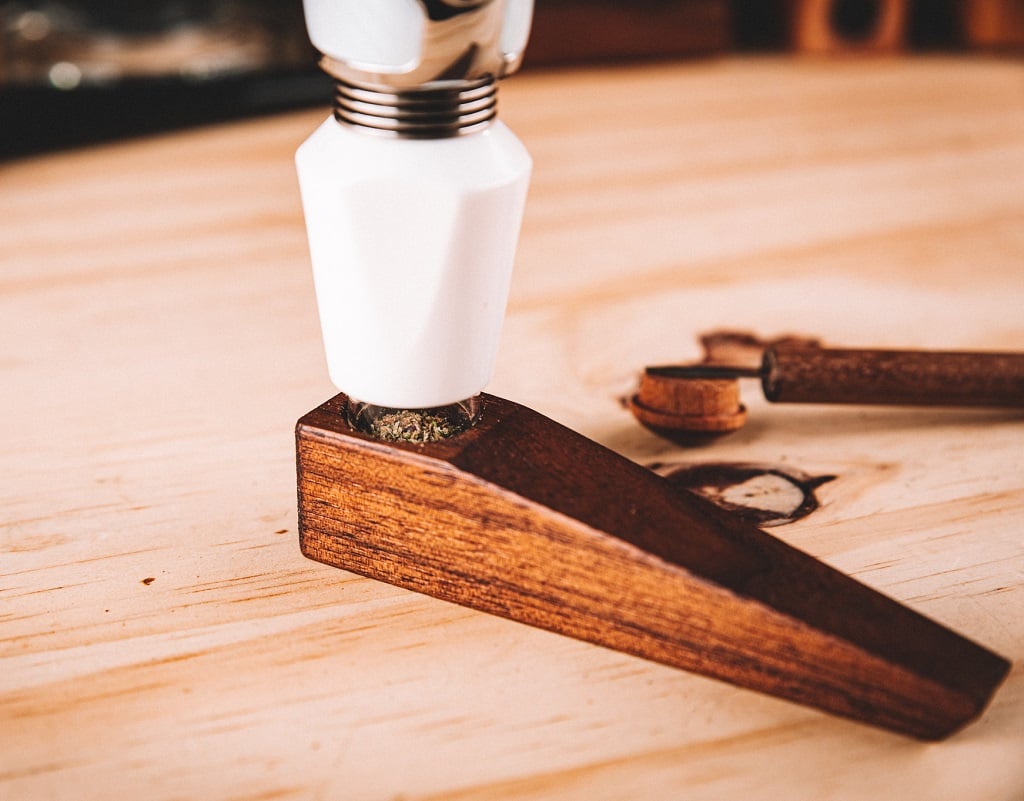 It comes with 5 different power levels and I recommend starting out at the third diamond until you are more familiar with the process.
Before we get into the actual process, if you are following along to use yours for the first time, I recommend cleaning everything off with a small amount of ISO on a q-tip and fully charge the battery before use.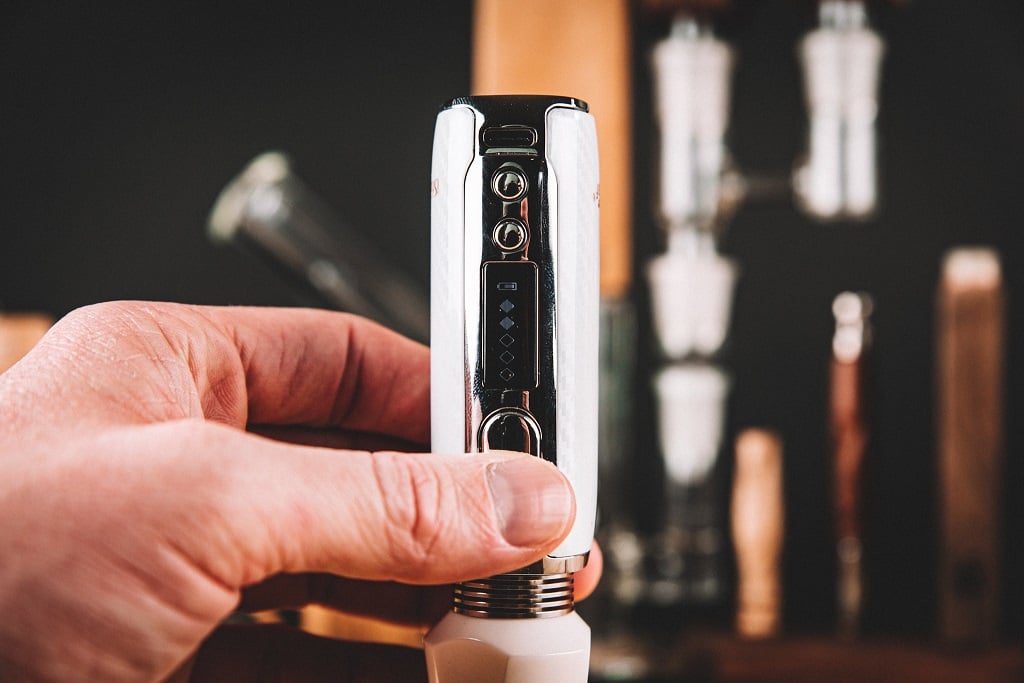 Power ON – You begin by turning the NEO on by pressing the power button three times. The NEO will then show the battery level and power level. From here they recommend a 30-second pre-heat to warm up the Zirconia atomizer.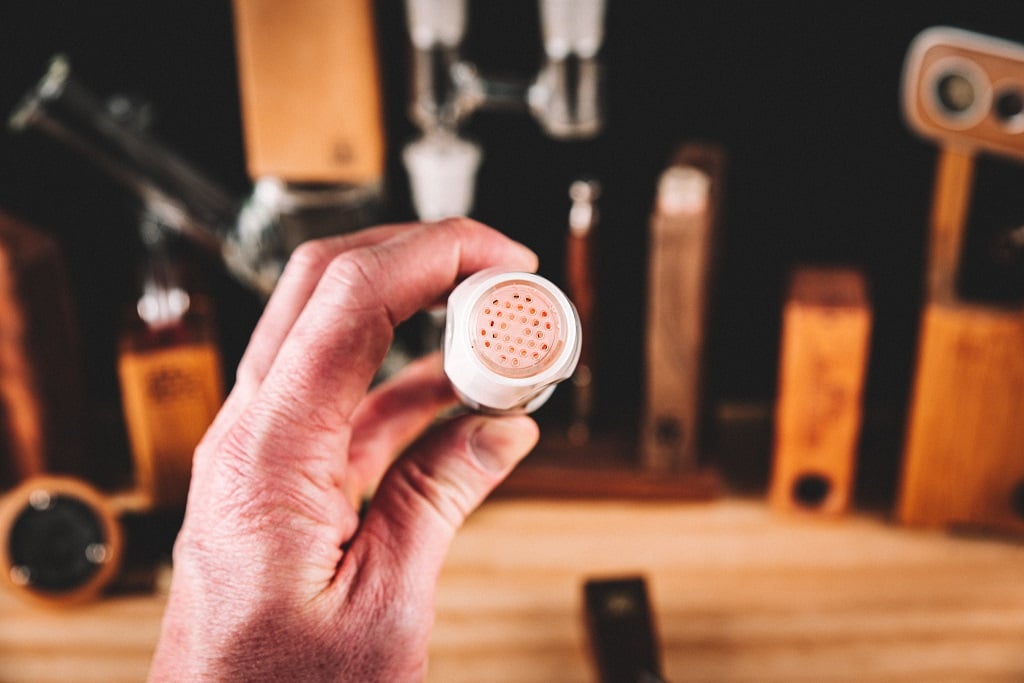 Pre-Heat Recommended – Once the pre-heat is completed, you're ready to try out the NEO. First, place the NEO over your bowl and make sure that you have a good seal. It comes with a silicone sleeve that you can place over the glass to make a snugger fit if you need to.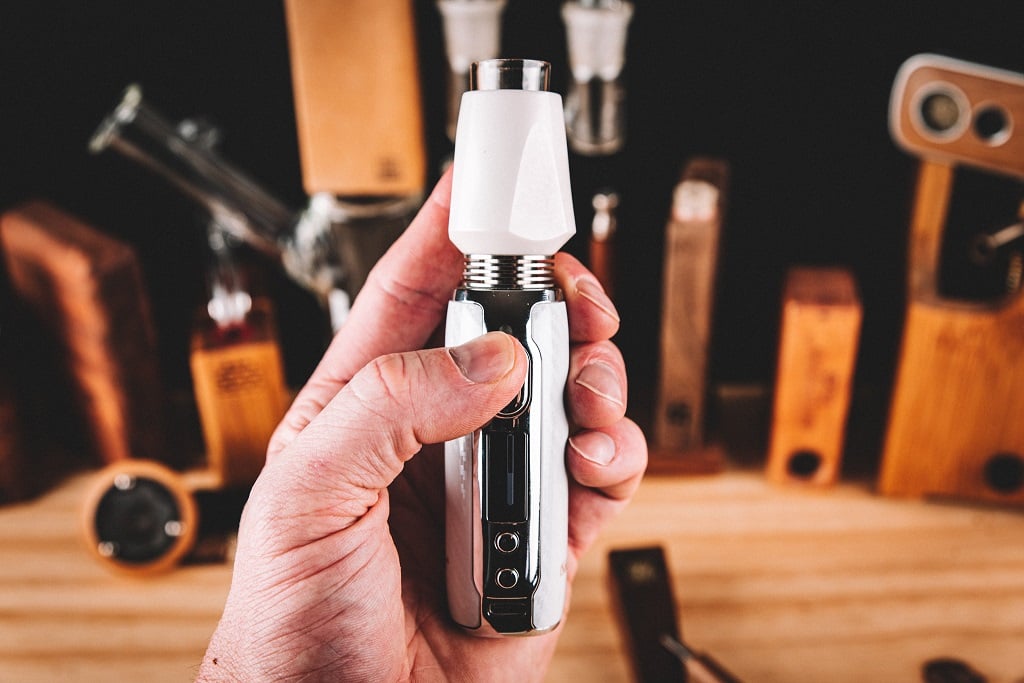 Session Options – From here you have two options, you can either hold down the power button for the duration of your draw, or you can double click and run the full 30-second cycle just like you did for the pre-heat. I recommend holding it at first until you get the hang of it.
Puff Puff Inhale – Next, while holding the power button down, we will puff on it a couple of times until we can taste or feel the vapor on the tongue, and then you can start your full draw. Make sure to regulate your draws at first and try to maintain a steady inhale until you get more familiar with the NEO.
Fine Tuning – The beauty of the NEO is the ability to fine-tune and customize your session precisely the way you want to. You choose how much heat to apply and how much airflow by your draw. You can increase the power level if you want to flirt with combustion and get the most out of your herbs or you can sip and rip throughout the day without wasting ANY herbs.
NEO Herbal Atomizer Size and Portability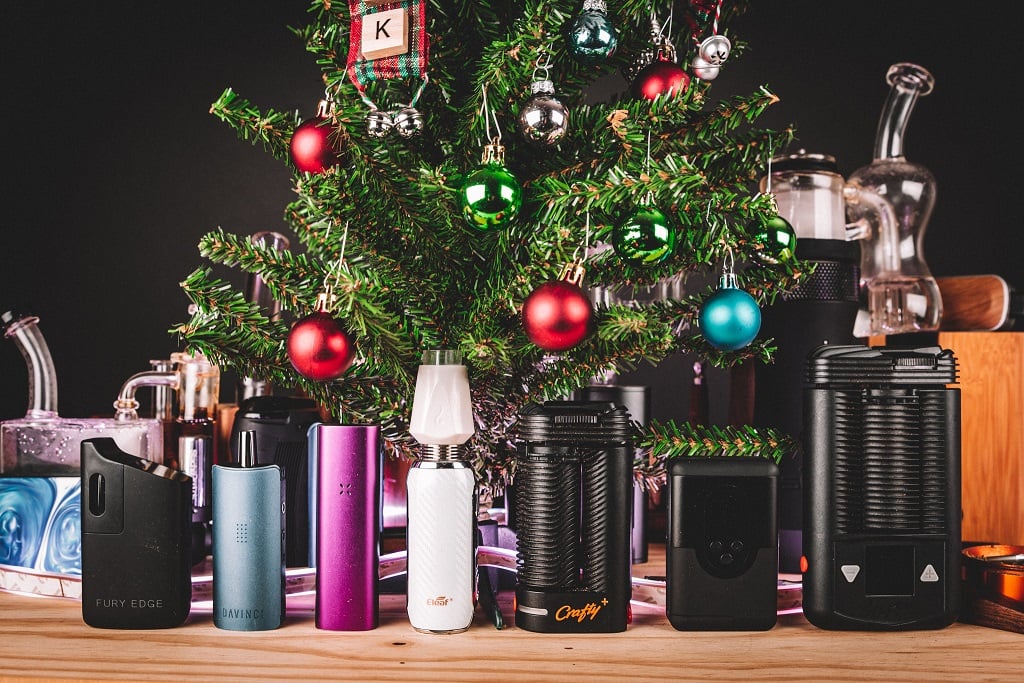 Portability – As you can see in the photos, the NEO is a very pocket-friendly device and will travel on the go nicely. However, the NEO is worthless on its own. You need another piece of some sort to put herb into and then the NEO can work its magic.
So while it can be used as a portable vaporizer, this isn't the vape I'm going to be taking with me skiing. I'll still use the Crafty+ or Mighty for something like that.
What Makes the NEO so Good?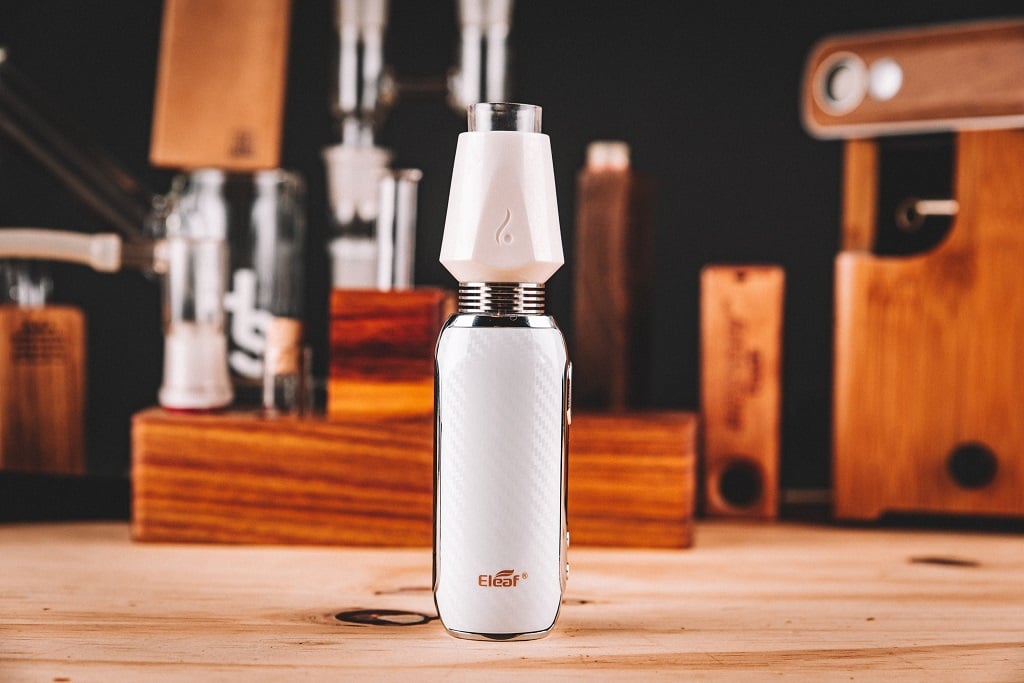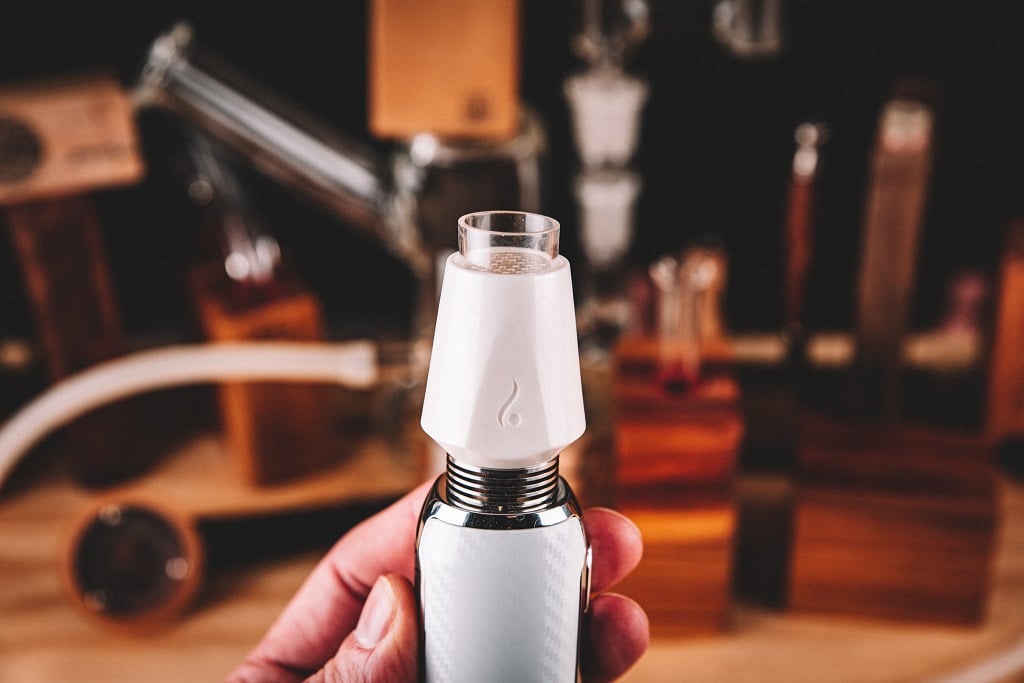 The Components – The NEO looks like it's a bunch of parts but it's really just the cooling fins, Zirconia Atomizer, and Quartz Chimney sitting on top of the ELeaf Power Module. The power module which controls the temps and houses the battery is a completely different product. The NEO just uses the power model to achieve what it needs to.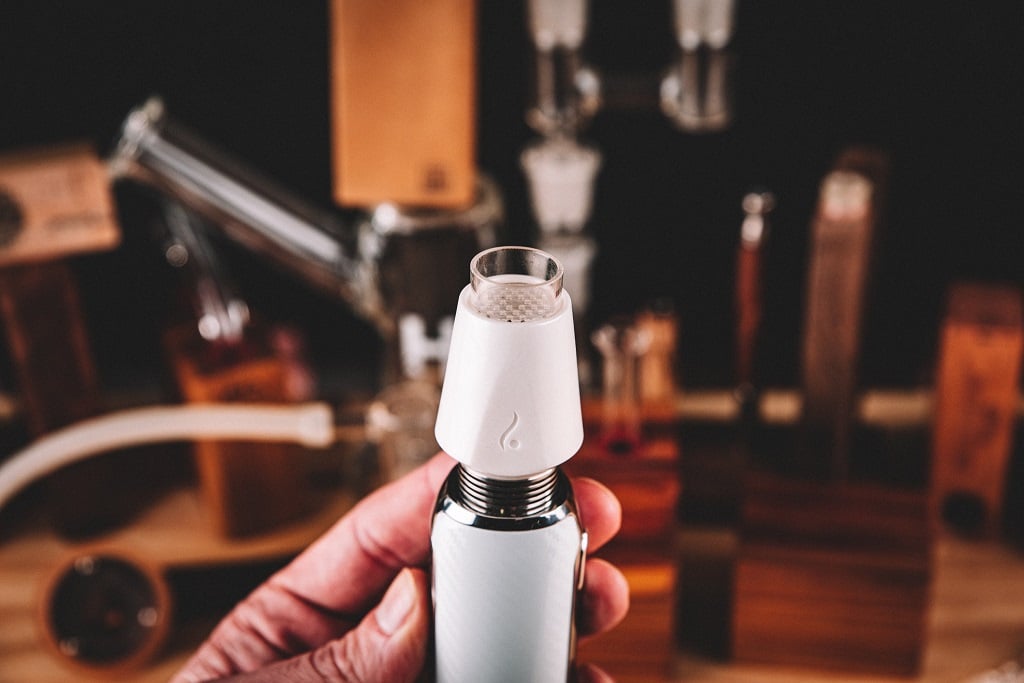 What are they made out of? – The NEO uses a nontoxic super alloy heating coil with a Zirconia Atomizer and a quartz chimney to provide a "sophisticated" way to heat your herbs. You can use ANY piece you want (Bong, Bubbler, Pipe, another Vaporizer) as long as it forms a good seal around the bowl.
This is the beauty of the NEO Herbal Atomizer. You don't buy this to be your only vaporizer, it gives you the option to make anything into a vaporizer. This is the perfect product to make the switch from combustion to vaporization because it's basically the same thing except for no flame.
NEO Herbal Atomizer Battery Info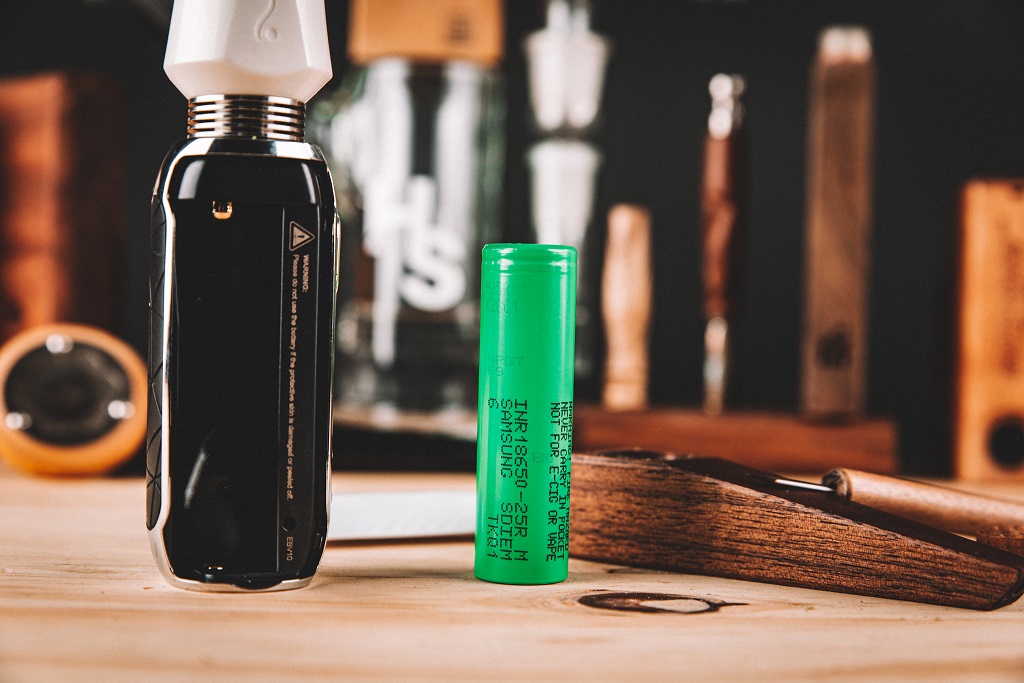 Battery Specs – The NEO uses an internal replaceable 3.7v 2500mAh Lithium-Ion battery. It's one of the most commonly used batteries on the market and easy to find for extras.
I received two with my kit, one in the vape and one in a little white box. Remember to fully charge Li-ion batteries before use and don't leave them fully charged or discharged for long periods of time. It's better to leave them at around half charge if you will be storing them for more than a week or two.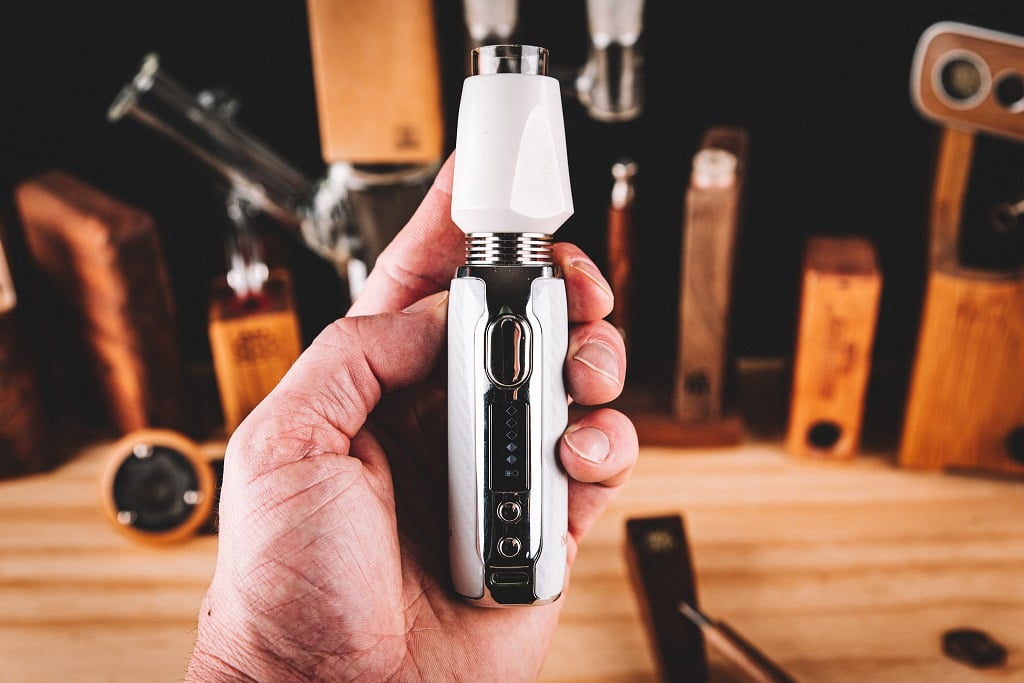 NEO Battery Life – So far the NEO has excellent battery life compared to other portable vaporizers. Mainly because you're only heating the herbs as you draw. You're not applying a constant heat source for 10 minutes or so. You're taking quick rips here and there which helps save battery life and conserve herbs.
I've been average about 20-25, 30-second sessions which for me is about 5-7 bowls before the battery dies. Now, normally you can get this battery life thing down to an exact science depending on heating levels, length of your session, and whether you're doing quick sessions or long back-to-back sessions.
With the NEO, there are so many variables to consider for each user. How hard are you drawing? What power level are you at? How many bowls have you done back to back? Are you doing pre-heats every time? It's extremely hard to get this one down to a precise time so just keep in mind that everyone will use it differently and battery life will vary tremendously between users.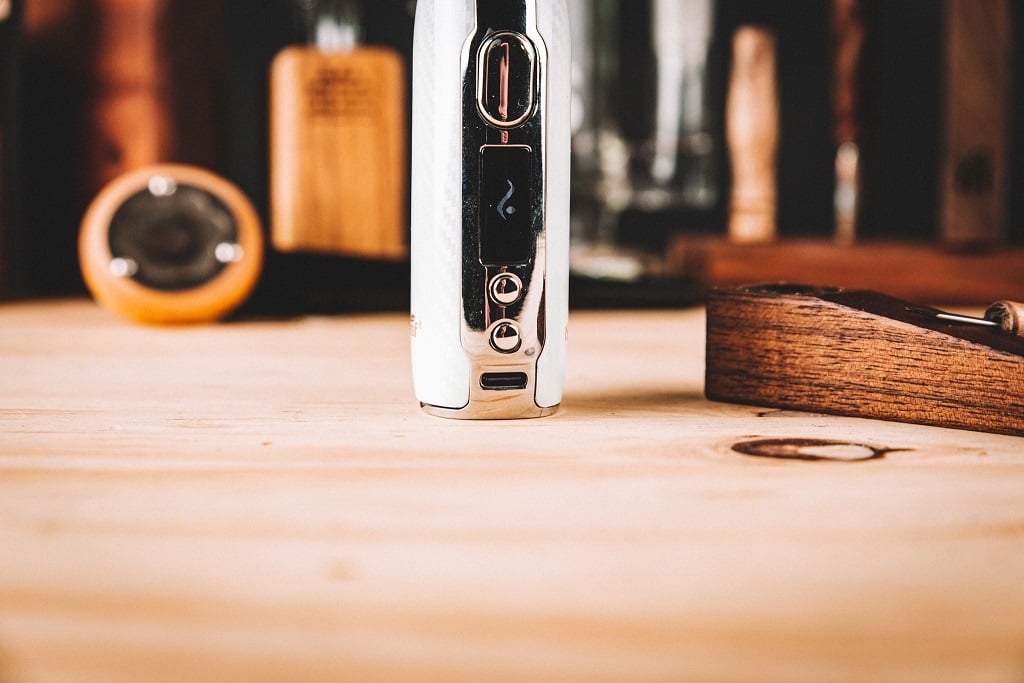 USB-C Charging – The NEO features USB-C charging which is pretty much an industry standard now. I've found the NEO to fully charge from dead in about 60 minutes. This is about average compared to other vaporizers on the market but the good thing here is that the NEO offers a replaceable battery system. You can easily pick up a couple of extra batteries and just swap them in when they die.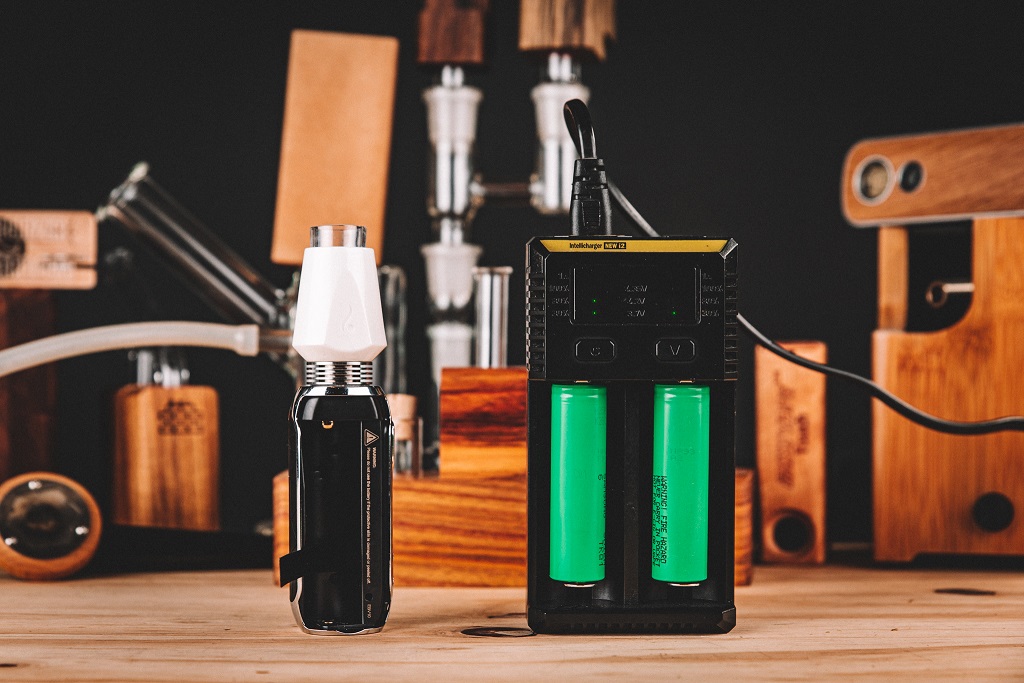 Battery Accessories and Tips – If you will be picking up a couple of extra batteries I recommend grabbing an external battery charger as well. Something like the Nitecore i2/i4 will work perfectly. This way you can charge batteries without them needing to be in the unit. You can just place them on the charger and have them ready to go when the first one dies.
NEO Heating and Temp Options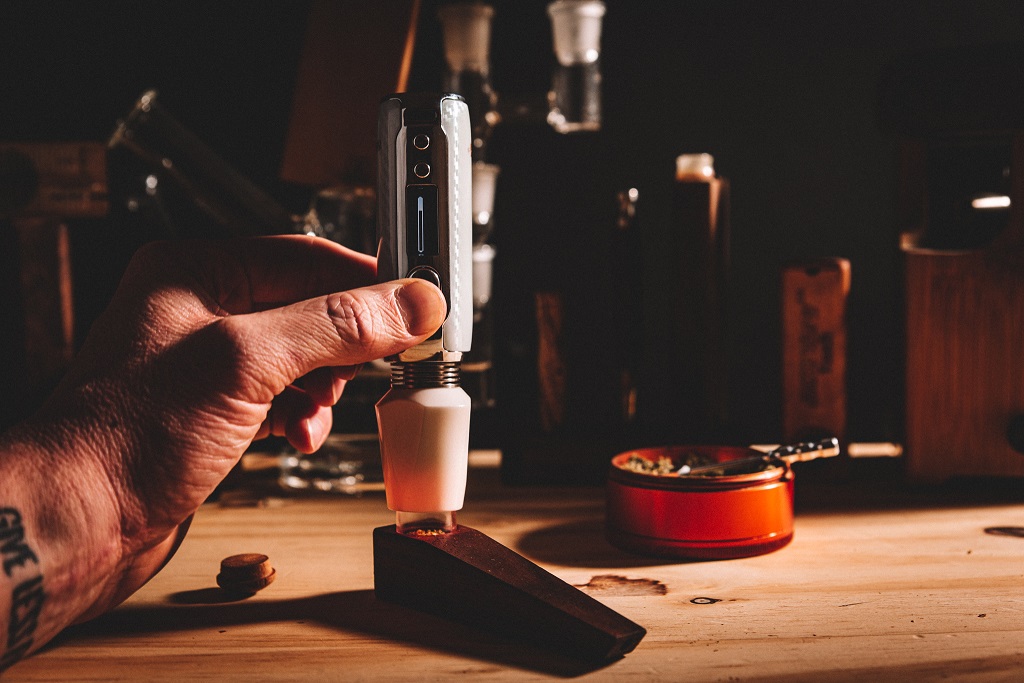 Heat up times – Prrl Labs recommends a 30-second pre-heat to heat soak the zirconia atomizer and I've found that it's almost always needed unless you just did a bowl a minute or two ago. It makes a huge difference in the consistency of the sessions. So with that said if you just loaded a bowl, you can be vaping in about 35 seconds. Even with the pre-heat, that's still pretty quick for most portable vaporizers these days.
Remember to puff on it for the first few seconds, like you were smoking a cigar. Once you can feel the vapor on your tongue, then you can start to rip it. Make sure that you maintain a consistent draw at least initially to maintain temperature.
Temperature Settings – The NEO is different from most other portable vaporizers on the market. The difference with the NEO is that you control the temp by regulating your draw speed. Faster draws will pull more hot air from the heater and cause it to ramp up quickly, while long slow draws will keep a more consistent level of heat.
The beauty of the NEO is that you have absolute control over your sessions. YOU regulate the amount of power the NEO puts out. There's definitely a bit of a learning curve with it at first, especially if you've never used a vaporizer like this, but it gets much easier to use once you dial it in.
Cleaning and Maintenance
This is another great feature of the NEO, you don't put herbs into so you basically never have to clean it. You can take some ISO to the quartz chimney every now and then if you want to but there's really no way to get herbs into the chamber unless you accidentally blow them back in.
The only thing you'll have to clean is the piece that you're using with the NEO.
NEO First Thoughts and Buying Info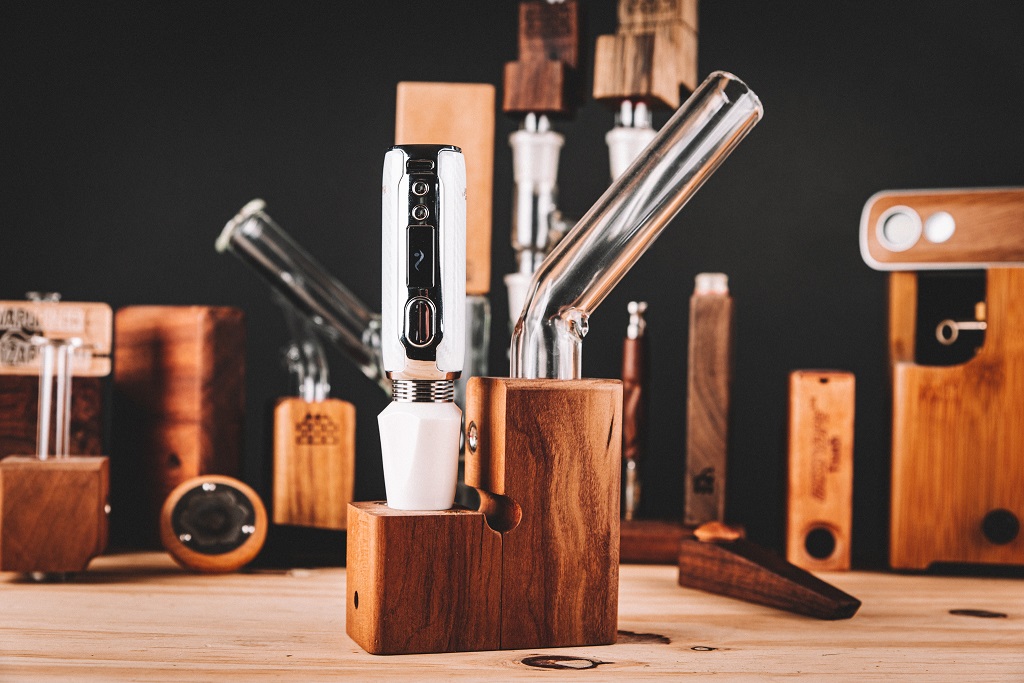 I honestly believe the NEO is an absolute game-changer. The NEO turns basically any rig, piece, vape, pipe, bong, bubbler, etc… into a vaporizer. It needs to make a good seal, of course, but I think this is the best way to convert people who still enjoy combustion, to vaporization.
Like I mentioned above, I truly miss smoking with my buddies, and let's be honest, vaporization for cannabis is still a relatively new thing. Most people still think I'm talking about e-cigs when I mention that I review vaporizers and hesitant to even give it a chance after the first session.
Not because they didn't like it but because there's just so much more involved with vaporizers vs. just throwing some herb into a bowl and sparking it up. We all know the harmful byproducts associated with combustion which is why we vape in the first place but most don't and/or don't really care.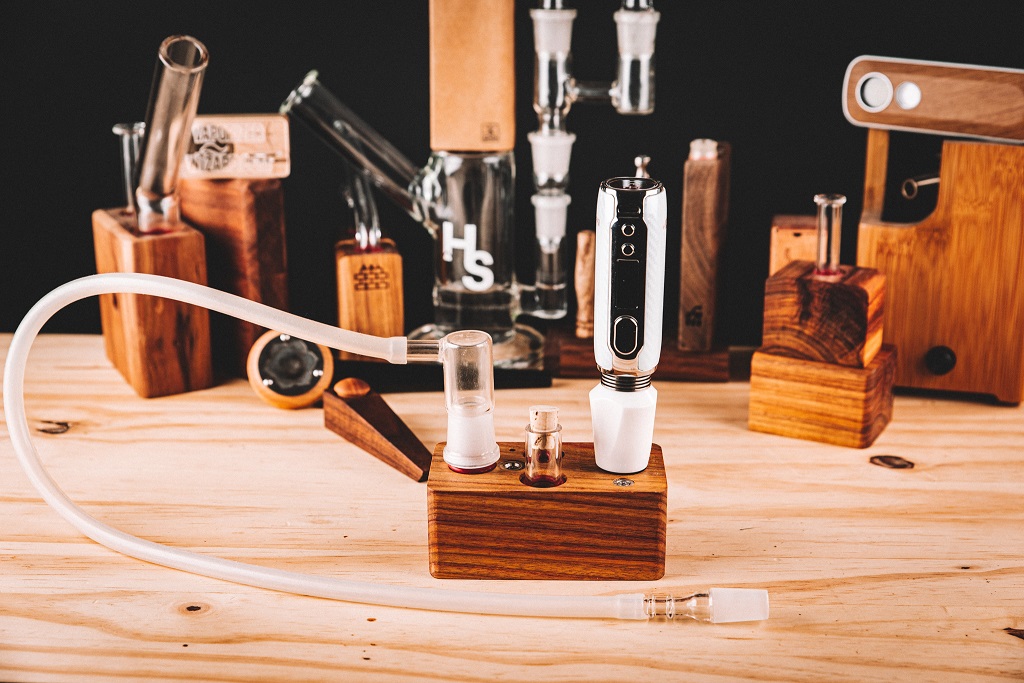 Who's the NEO for? – I believe this is the perfect portable vaporizer for most people and can provide a wide range of possibilities for heavy users, light users, and complete novices. Is there a learning curve associated with it? Absolutely, but it will only take a few sessions to master this because I feel like the system is regulated extremely well.
It's also probably the best vaporizer (atomizer) to get people to make the switch from combustion to vaporization. The perks are that you can still use all of your current pieces and can still load the bong up for a sesh.
I would also like to point out that I've only had my NEO for a couple of weeks now and I will continue to update this review as time goes on. My first impressions are great and I think we've only begun to see how people will use the NEO. I'm excited for more vaporents to start getting them and testing them out as well.
Last but not least, and I mentioned it above, the NEO is a portable atomizer, meaning that it's pretty much worthless on its own. You need a device of some sort to place herb into and that the NEO can form a good seal around. Then we can enjoy that sweet sweet pure convection flavor.
Where to Buy and Shipping Info – Right now the NEO is only available to buy from Prrl Labs. I'm sure more distributors will start to carry the NEO as they begin to ramp up manufacturing and get more units out but for now, that's it.
Thanks for taking the time to read my initial review and first thoughts of the NEO Vaporizer (herbal atomizer?) and let me know what you think about this new style of vaporization. I would also love to hear your thoughts on the NEO if you've tried it. HIt me up in the comments below or on my contact page.
Lastly, I encourage you to check out their story and browse their NEO FAQ if wanted to dive in a little deeper or had more questions. They also have a complete quick start guide to using the NEO.
Fuckcombustion also has a thread on the Neo if you wanted to see reactions from more people that have it and I posted my review on r/vaporents as well if you wanted to jump in on that discussion.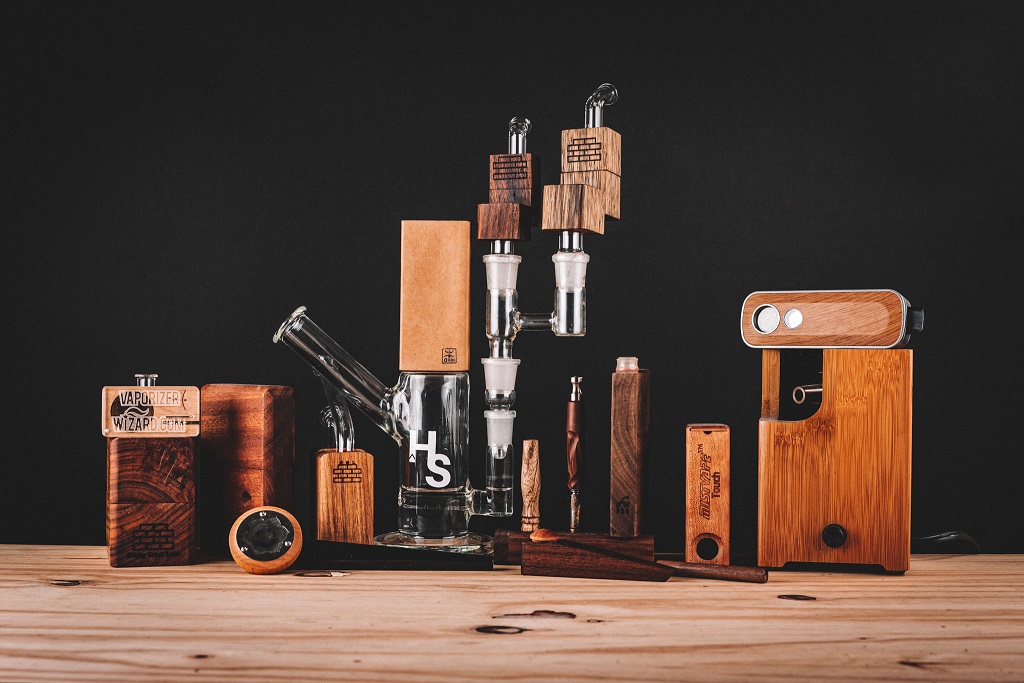 NEO Herbal Atomizer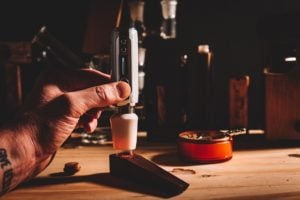 The Prrl Labs NEO Herbal Atomizer is a device that allows you to turn any of your current pieces (bong, bubbler, pipe, etc) into a vaporizer via a dynamically controlled heater. The NEO is the perfect device to help make the switch from combustion to vaporization.
Product Brand: Prrl Labs