The Pax is a dry herb vaporizer made by the company Paxvapor. The first version of the original Pax vaporizer was released back in 2012 followed by the Pax 2 in March of 2015 and the Pax 3 was released in November of 2016. The OG Pax was an instant hit and still used by many to this day. The Pax 3 and Pax 2 vaporizers are no different.
Although the size, shape, and overall design have remained the same, the internals has improved tremendously from the OG Pax to the new Pax 3. No more "sticky mouthpiece issue" thank goodness.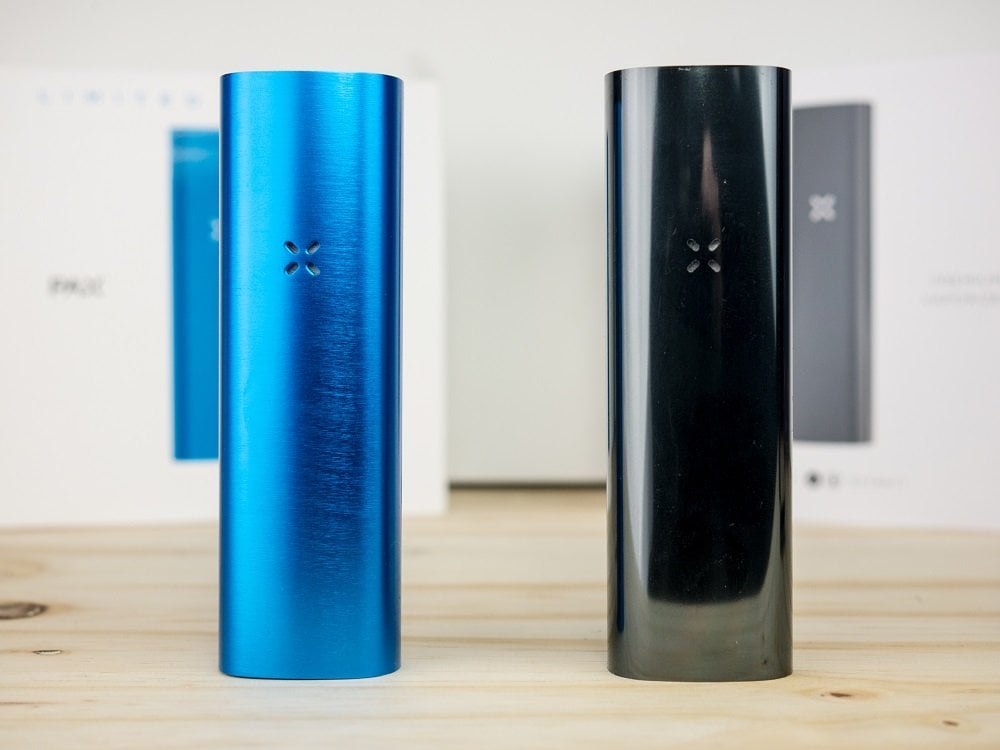 This Pax 3 vs Pax 2 vaporizer comparison will break down all the differences between these two units and help you make an informed decision on which one to get. I honestly think the Pax 2 (Pax 2 Vaporizer Review) at $149 is one of the best deals currently on the market but the Pax 3 (Pax 3 Vaporizer Review) offers just the right upgrades to make you wonder if you should just spring for the newer unit. So this is not necessarily an easy decision and both units could be the perfect vaporizer for you.
Below you can check out the current package deals and what finishes are available in each kit. I recommend buying straight from PaxVapor.
Scroll down for my full Pax 2 vs Pax 3 comparison and feel free to leave a comment below with any questions. You can also check out my list of the best portable vaporizers for more options.
Pax 3 + Pax 2 Prices and Packages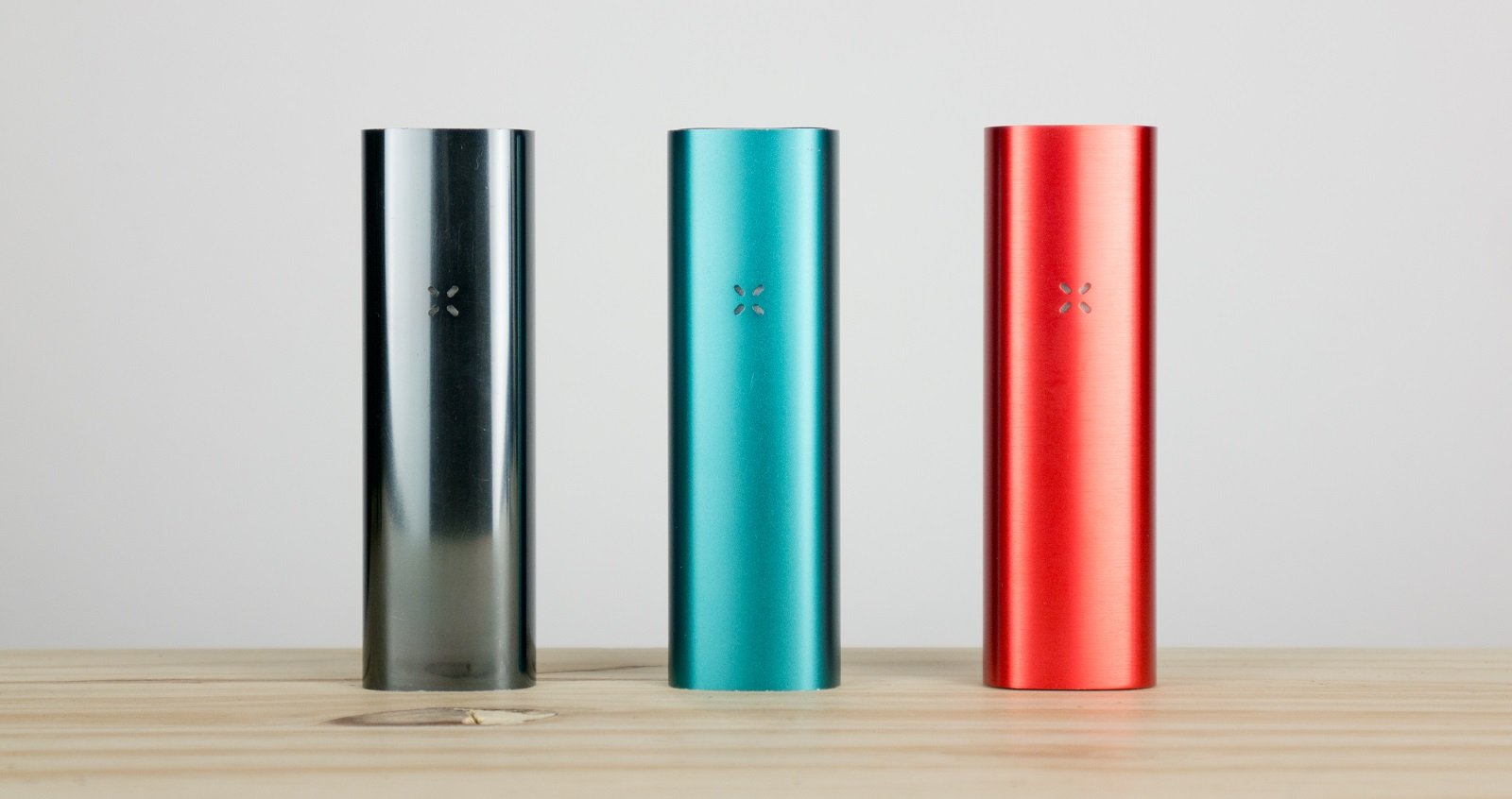 Pax 3 Complete Kit – Dry Herb + Concentrate = $249.99 (Glossy and Matte)
Pax 3 Basic – Dry Herb = $199 (No concentrate lid) (Matte Only)
Pax 2 with 2-Year Warranty = $149 (Brushed)
If you're not going to be using concentrates I would go with either the Pax 3 basic kit or the Pax 2 with a 2-year warranty. Here is the breakdown of both the Pax 3 and Pax 2.
Similarities Between Pax 3 and Pax 2
Same Size, Same weight, Same Feel
Long battery life/quick charge times
Same temp spectrum
Same oven size
Pax 3 and Pax 2 Differences:
No haptic feedback on pax 2
Only 4 preset temps on Pax 2 (360/380/400/420)
Slower heat-up time on Pax 2 (45 vs 20 on Pax 3)
No concentrate option (Concentrate lid included with the complete Pax 3 kit)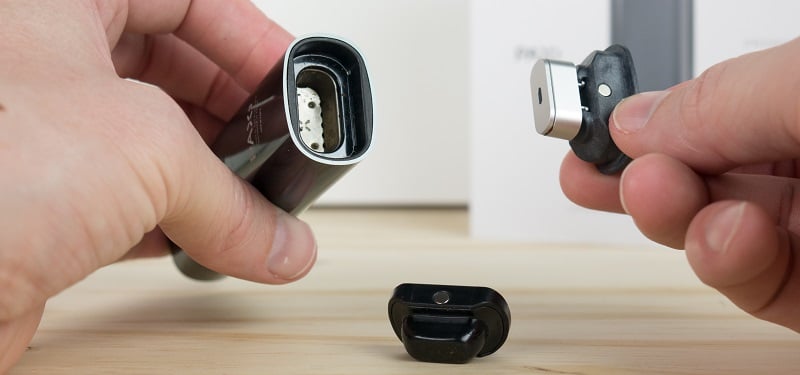 Pax 2 vs Pax 3 Battery Info
3500mah on Pax 3 vs 2600mah battery on Pax 2
110 minutes of average use on Pax 3 vs 90 minutes of average use on Pax 2
Average 95 minute charge time on Pax 3 vs 120+ minutes on Pax 2
Chambers, Vapor Path, and Mouthpieces
Both use a stainless steel chamber and vapor path
Both hold about .3g of dry herb
Both come with a standard flat mouthpiece and an elevated mouthpiece.
Heat-up times, Temp Options, and Apps
Pax 3 heats up in 20 seconds, 45 seconds for Pax 2
Both have the same temp range, 360-420F but the Pax 3 app lets you pick any temp within that range. You can only pick 1 of 4 temp settings (360/380/400/420) with the Pax 2.
The Pax 3 app also offers dynamic modes (Boost, Efficiency, Stealth, and Flavor) which can either boost temp for strong hits or preserve herbs by cooling the unit when not in use. I personally just use the efficiency mode which gradually ramps up oven temp over the course of your session. The Davinci IQ has a setting within the app that can do this as well.
Which Pax Vaporizer is Best For You?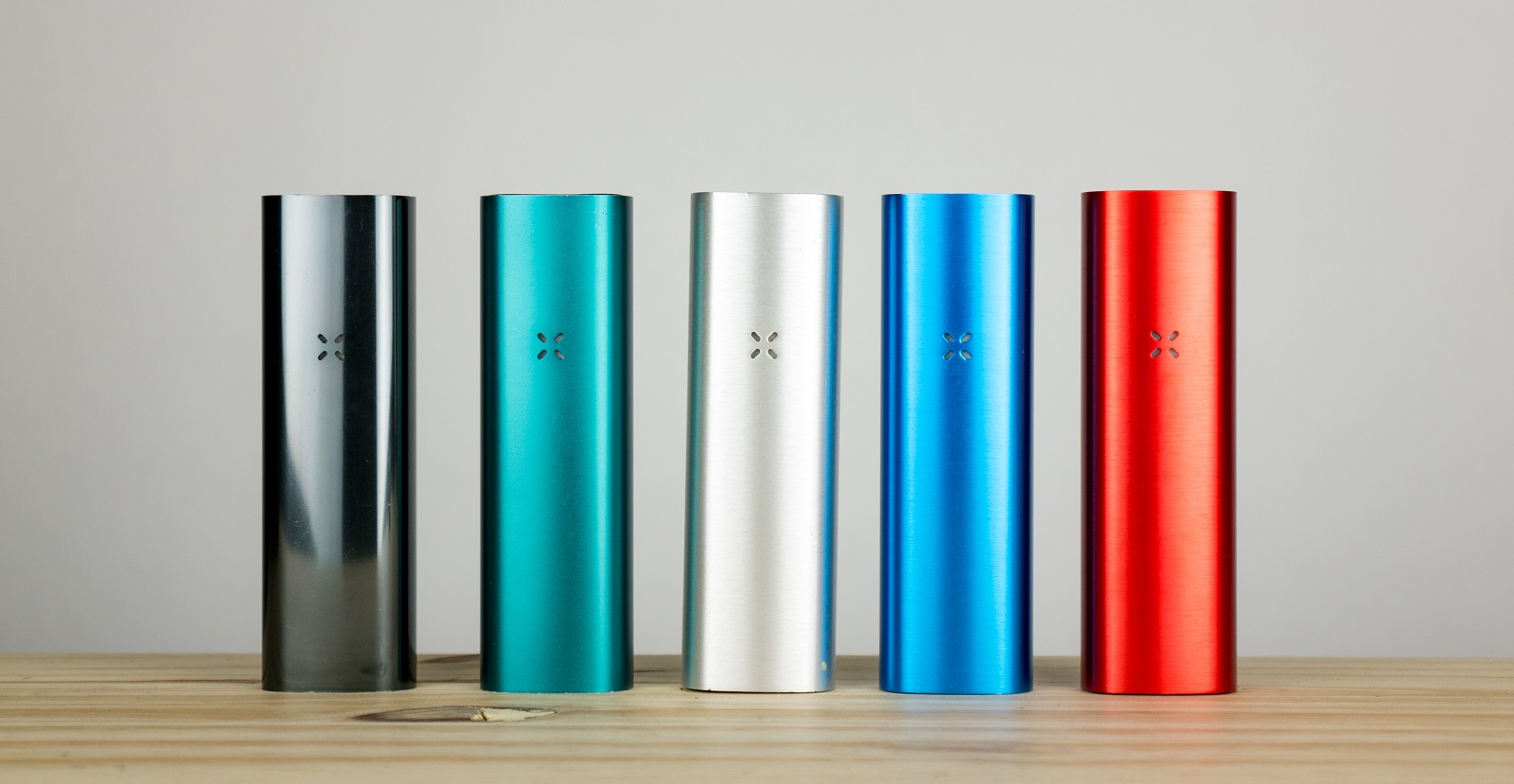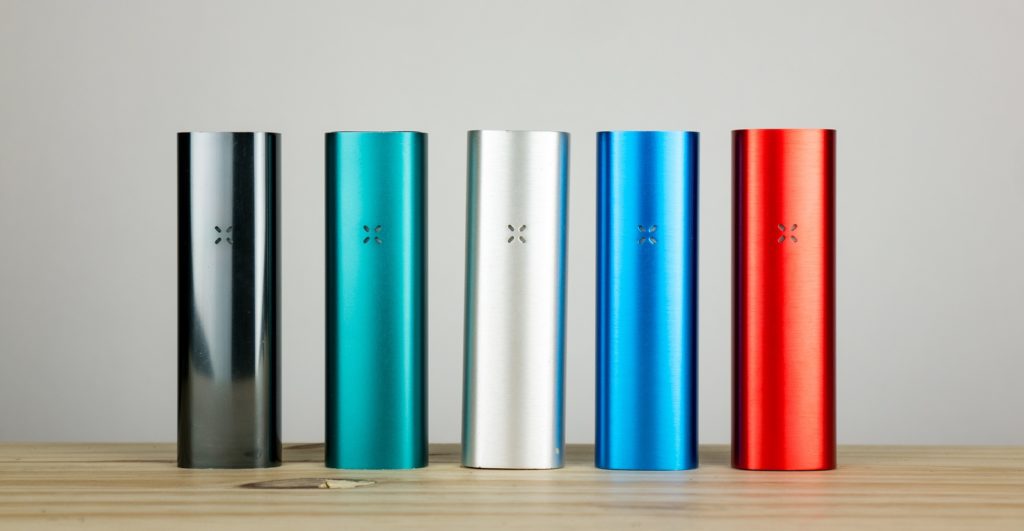 If you don't care about the improved battery life, faster heat-up times, precise temp control, or the dynamic modes, go for the Pax 2 and pick up the half-pack lid. If you can pony up the extra $50, I definitely think you will enjoy the upgrades on the Pax 3 and the half-pack lid is included.
If you think you'll be using concentrates then I recommend going for the Pax 3 Dry Herb + Concentrate Complete Kit. Like I mentioned in my full Pax 3 review, the concentrate option works and it delivers pretty decent results but it's not going to replace your dab rip or something like the Cloud Evo. It's meant to be used occasionally for concentrates and mainly for dry herbs.
I recommend buying straight from Paxvapor if they ship to your state, otherwise, VapeWorld is a trusted authorized Pax dealer.
Remember that the Pax 2 $149 option only comes with a two-year warranty, while both Pax 3 options offer a 10-year manufacturer warranty.
This is a pretty basic comparison but the Pax 3 and Pax 2 are pretty similar. Check out my Pax 3 review for more details on the dynamic heating modes and a full video review of the Pax vapor app. You can also check out my Pax 2 review for more specifics on that as well. Anything that I haven't covered here will more than likely be in one of those reviews.
Thanks for taking the time to check out my website and feel free to leave a comment below with any questions or comments about the Pax 3, Pax 2 or any other vaporizer.