The Solo is a portable vaporizer made by the Canadian company Arizer. The Solo's all-glass vapor path creates excellent vapor quality, and it's one of the easiest portable vaporizers to use.
Arizer has been busy! Since the release of the OG Solo, Arizer has release four new vaporizers. That's right, four. The OG Solo got an upgrade and is now the Solo 2 vaporizer. They also introduced the Air vaporizer, followed by the Arizer Air 2, and last but definitely not least, they came out with the Arizer ArGo.
As you can imagine, the Solo 2 is everything great about the OG Solo but with a full temp spectrum, better battery life, and quicker heat times. The Air 1 and 2 vaporizers are the slimmer, more portable version of the Solo 2, and the ArGo Vaporizer is the smallest, lightest, most pocket-friendly vaporizer Arizer has ever made. I think you will really like it if you are looking for a vape with absolute portability and great taste.
I also wrote up a full Arizer Vaporizer Buying Guide with information about all of the Arizer vaporizers, both portable and desktop. Check it out and let me know if you have any questions. If you aren't quite sold on Arizer products, you can always check out my up-to-date and current list of the best portable vaporizers.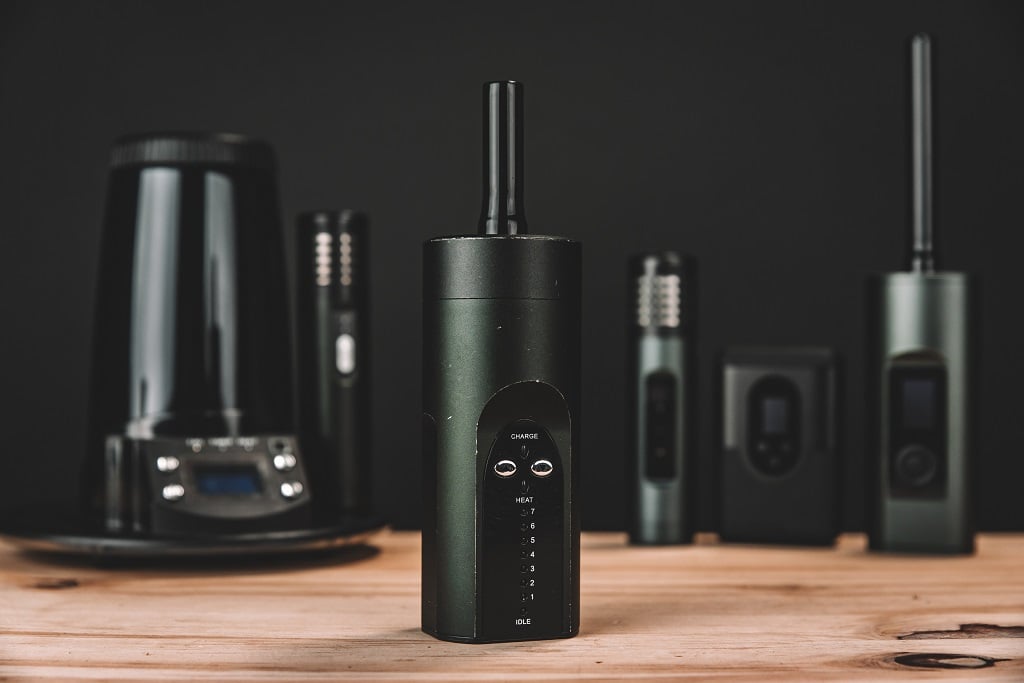 I like my Solo because I feel like it has some of the best vapor quality of any portable vaporizer under $100. It uses a ceramic heating element and an all-glass mouthpiece to deliver excellent taste and vapor density. The stems really smooth and cool the vapor nicely, although they do lower portability.
You can pick up the OG Solo from my recommended authorized retailer here for $99. All of the Arizer vaporizers are still for sale, and I would recommend any one of them. It just depends on your situation and how you'll be using it. Read on below to get the full OG Solo vaporizer review.
Size, Portability, Durability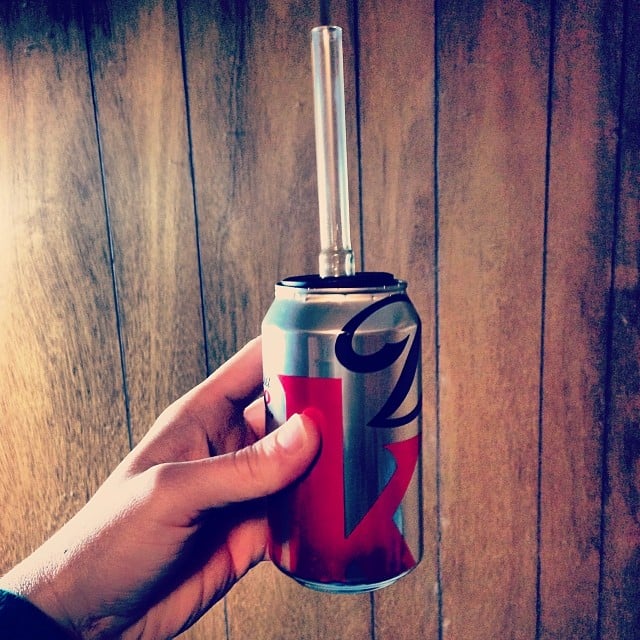 One of the main features I like about my Solo is the unit's durability as a whole. I say "as a whole" because the glass stem can fall out and break if you aren't careful, but the unit's main part is virtually unbreakable. I've seen it get run over by a car and still work.
On top of the unit being very tough to break, the battery is high quality and lasts longer than most other vapes.
I do have a few problems with the glass mouthpiece, though. It doesn't secure anything other than sliding into the ceramic heating chamber. If the unit were to fall over or get knocked off a desk, the glass mouthpiece is the first thing to break.
The mouthpiece is pretty cheap to replace, but it's more of a hassle replacing it, not the glass tube's actual cost. I try to be pretty careful with the glass stems, but I have broken two over the three or so years of use.
Arizer Solo Charging and Heating
Up until recently, the Solo was only able to be used if the unit was charged. However, the newer units can be charged while simultaneously using it, which sets this portable vaporizer apart from the rest of the market for home use.
Another great feature of the Solo is the seven different heat levels. It allows you to vape at any temperature setting. I prefer to start a freshly packed stem at levels 3-5, depending on my mood, and then climb to 6 towards the end of my session.
The solo comes with an automatic shut off timer. After 12 minutes of use, the Solo will shut off to help with battery life. I personally like the 12-minute timer since that is about the length of a session. I don't have a problem with turning on my vapes and forgetting about them, so I generally am more annoyed when a vape shuts off every minute or two. Then I have to turn it back on a half dozen times during a session.
The only real downside is the actual size/weight of the unit. This is the main reason the Solo takes a hit on its score. The Solo is not as portable and discrete as I would like. If I had to take a vaporizer with me on a trip or out hiking/biking, I would much rather take one of the smaller units without glass.
The Solo's glass mouthpiece isn't secured to anything and can easily fall out if you're not cautious. I'm sure I'll have a few people disagree with me, but that's just my personal opinion. With all of that said, the Solo is a great vape to use around the house, take out on the deck, bring over to a buddy's house. Just don't expect to throw it in your pocket and go for a hike.
Solo Screen Modification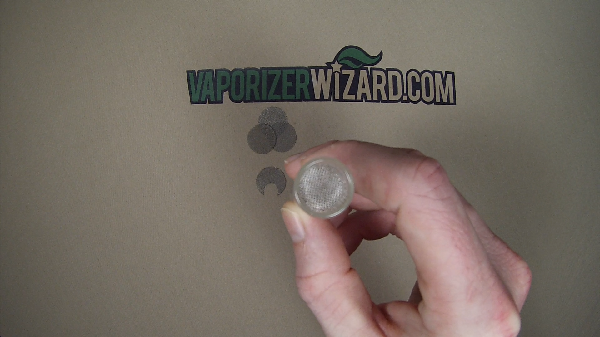 One minor downside to this unit is the holes in the bottom of the glass stem are too big for a fine grind and will leave you with some snacks in your mouth. This would be a major downside for me personally if it weren't so easily fixed. All you have to do is cut a screen to the right size and place it at the stem's bottom.
This modification, which can be viewed at 2:30 in the video above, will eliminate herbs passing through the holes and into your mouth. If you do not want to add a screen to the vapor path, you can grind your herb more coarse and chunky, and you won't have near as many problems. You will also notice that a freshly cleaned stem will cause more problems than a slightly dirty one.
Solo Vaporizer Review Summary
Overall, even today, the Arizer Solo is still one of the best portable vaporizers to use at home with the "option" to take it on the go. If you are interested in buying the Solo, click here for the authorized dealer I buy my vapes from.
I recommend checking out my favorite portable vaporizers if you don't think the Solo will fit your needs. Thanks for checking out my review, and if you have any questions about the Solo or any other portable, feel free to leave a comment below.
Arizer Solo Vaporizer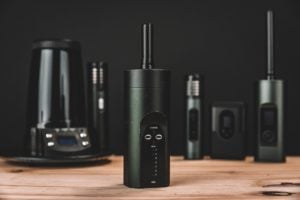 The Solo is a portable dry herb vaporizer made by the Canadian company Arizer Tech. The Arizer Solo vaporizer features seven pre-set heat temperatures, hybrid heating, and above-average battery life. It's also one of the most reliable portable vaporizers but not the best for actual portability.
Product Brand: Arizer