Hey everyone, I'm excited to announce a new DaVinci vaporizer coupon code exclusively for VaporizerWizard readers and some Davinci Accessories I've been using/testing for a bit.
I recently added the Davinci Miqro to the best cheap vape section of my best portable vaporizer buying guide, and you can now pick it up for $75 with coupon code WIZARD30. The WIZARD30 coupon code will save you 30% on all Davinci Vaporizers.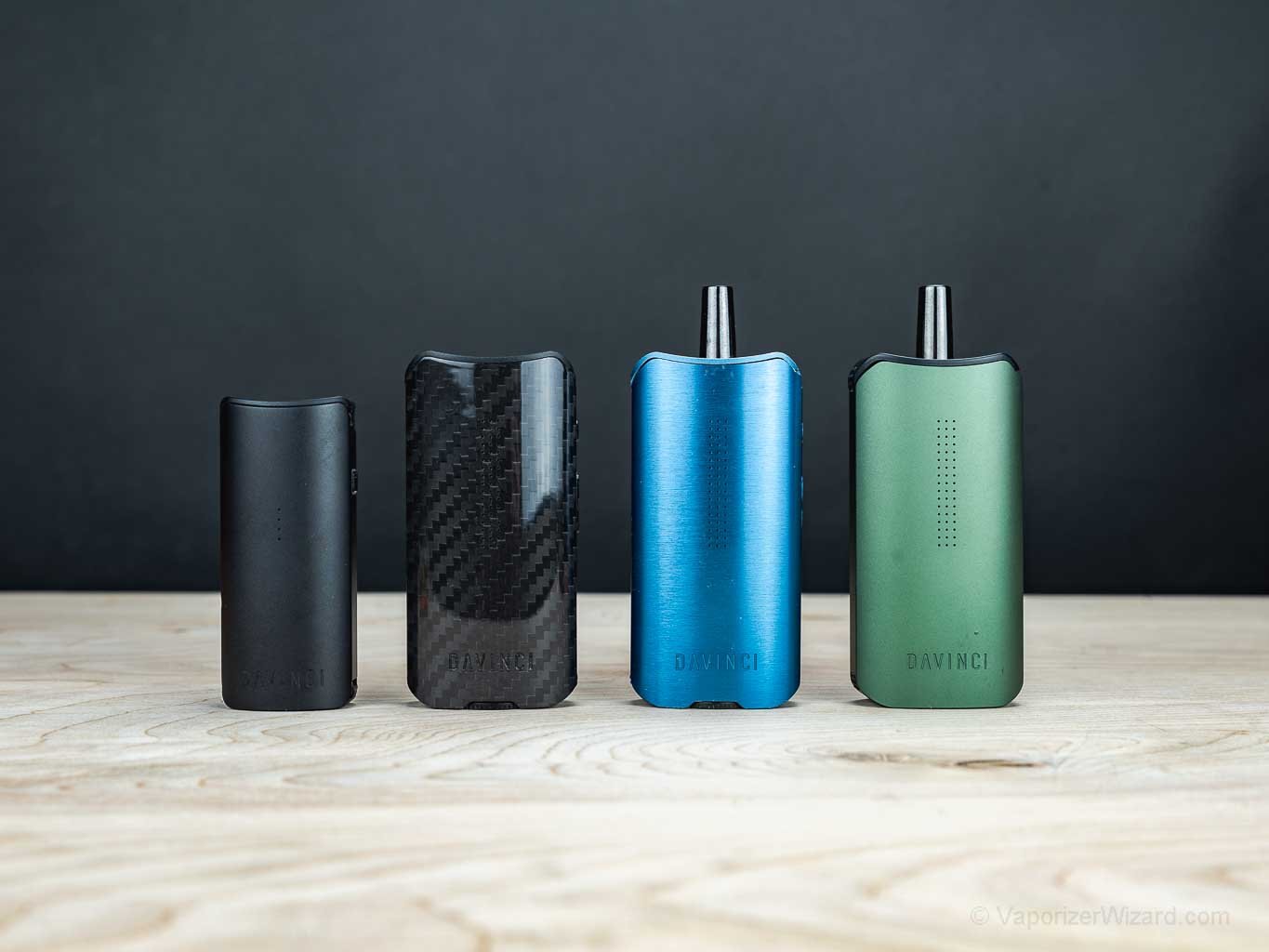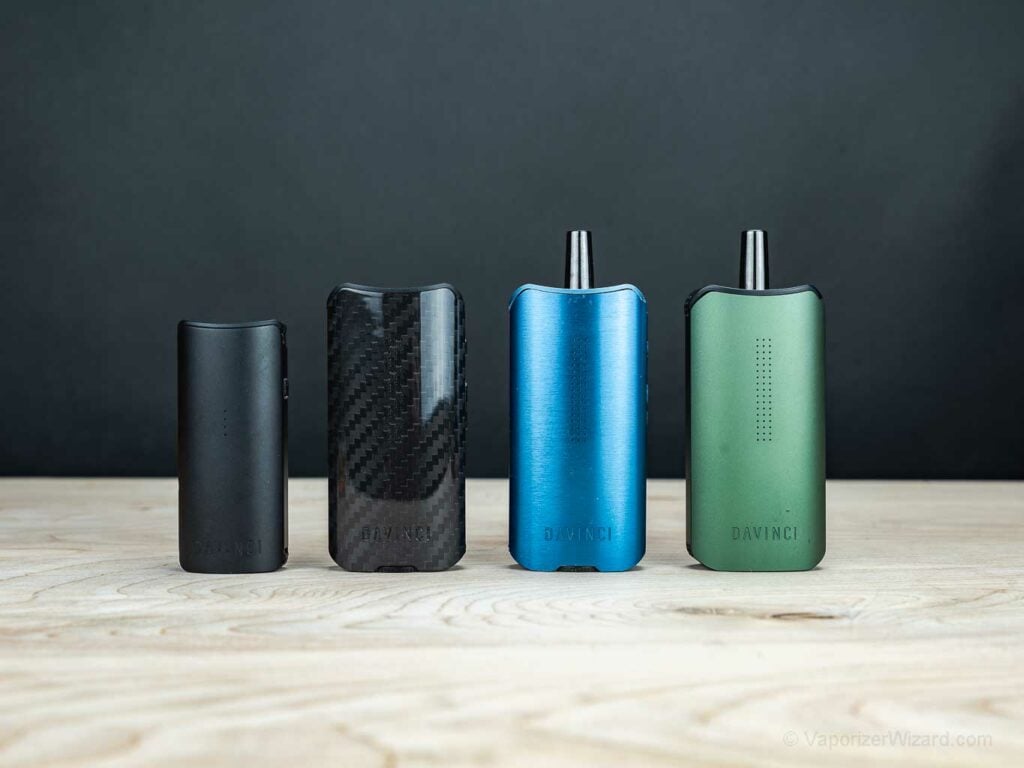 Thank you DavinciTech, for working with us to bring our readers the best possible prices. The Davinci dry herb vaporizers work great on their own but here are a few recommended accessories to help make your session a little more enjoyable. Let's get into some accessories!
Davinci Zirconia Ceramic Spacers
The first accessory I recommend for Davinci IQ 2 owners is the Zirconia Ceramic Spacers. For me, at least, I'm solo vaping most of the time, and one of the downfalls to the IQ2 and IQC vaporizers (and most conduction vaporizers) are that the chamber needs to be fully packed for the best results. That's a huge chamber for one person, especially if you're a daily user.
Here enter the Davinci Spacers, which come in 10mm and 6mm sizes. You can place the spacer into the chamber before or after the herbs and shrink the overall chamber size using fewer herbs. The dosage pods do this as well, but they are pretty small.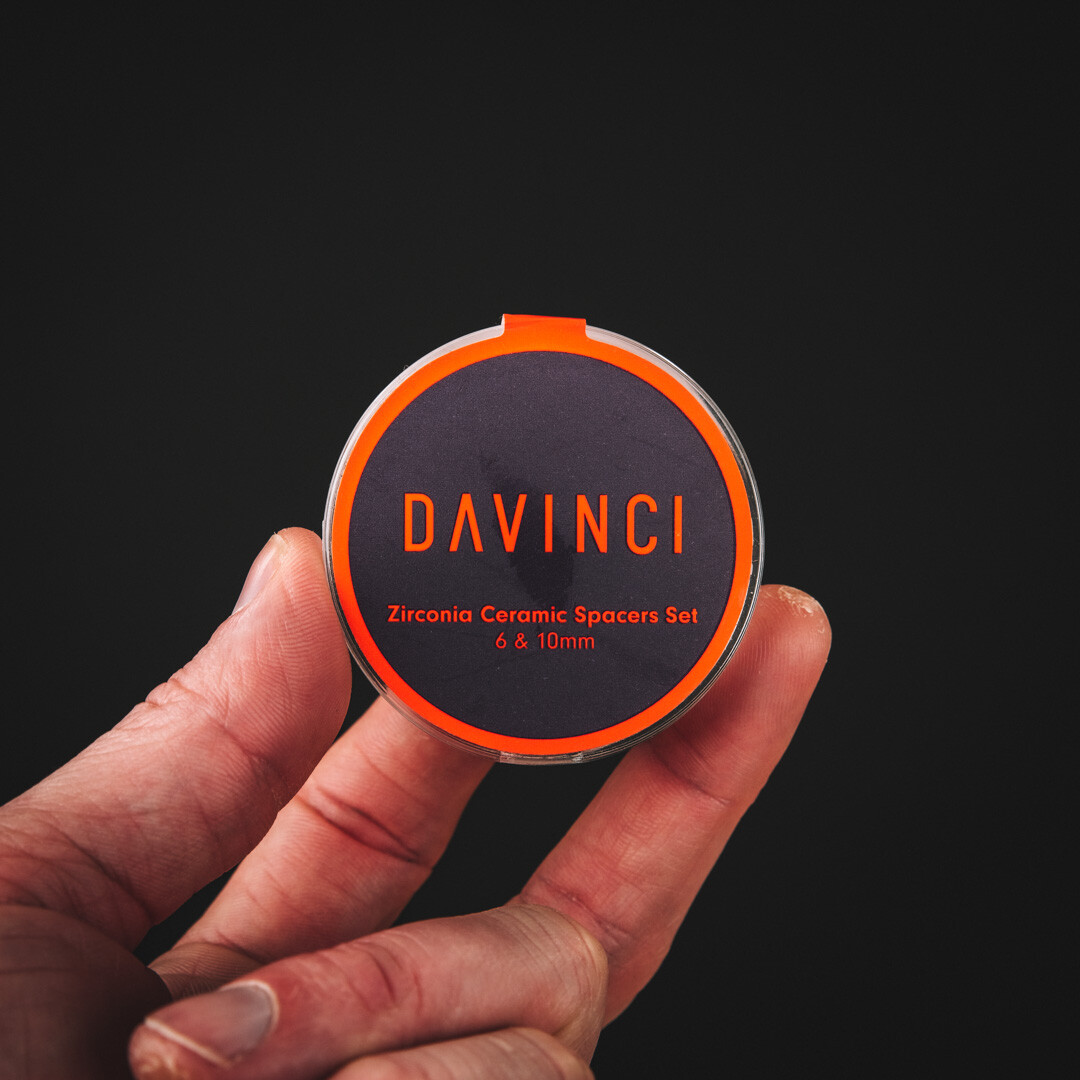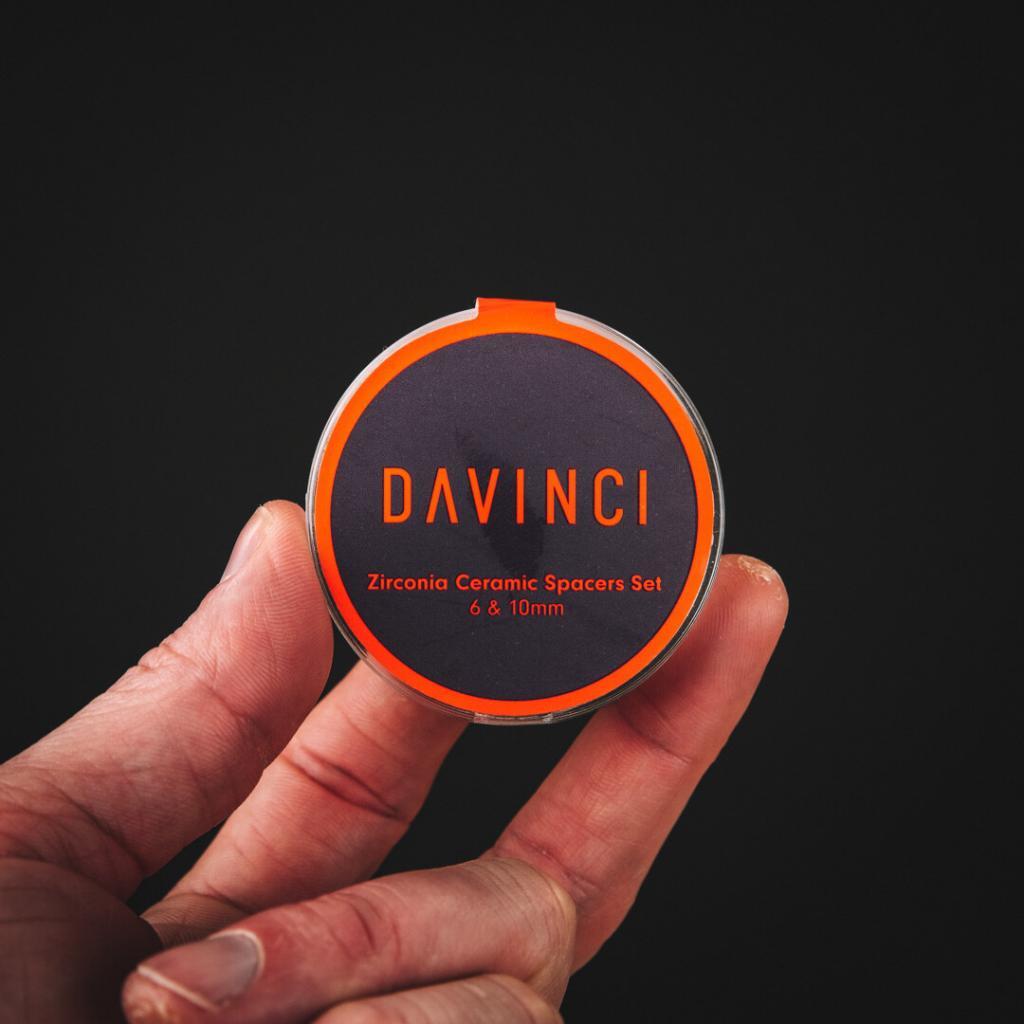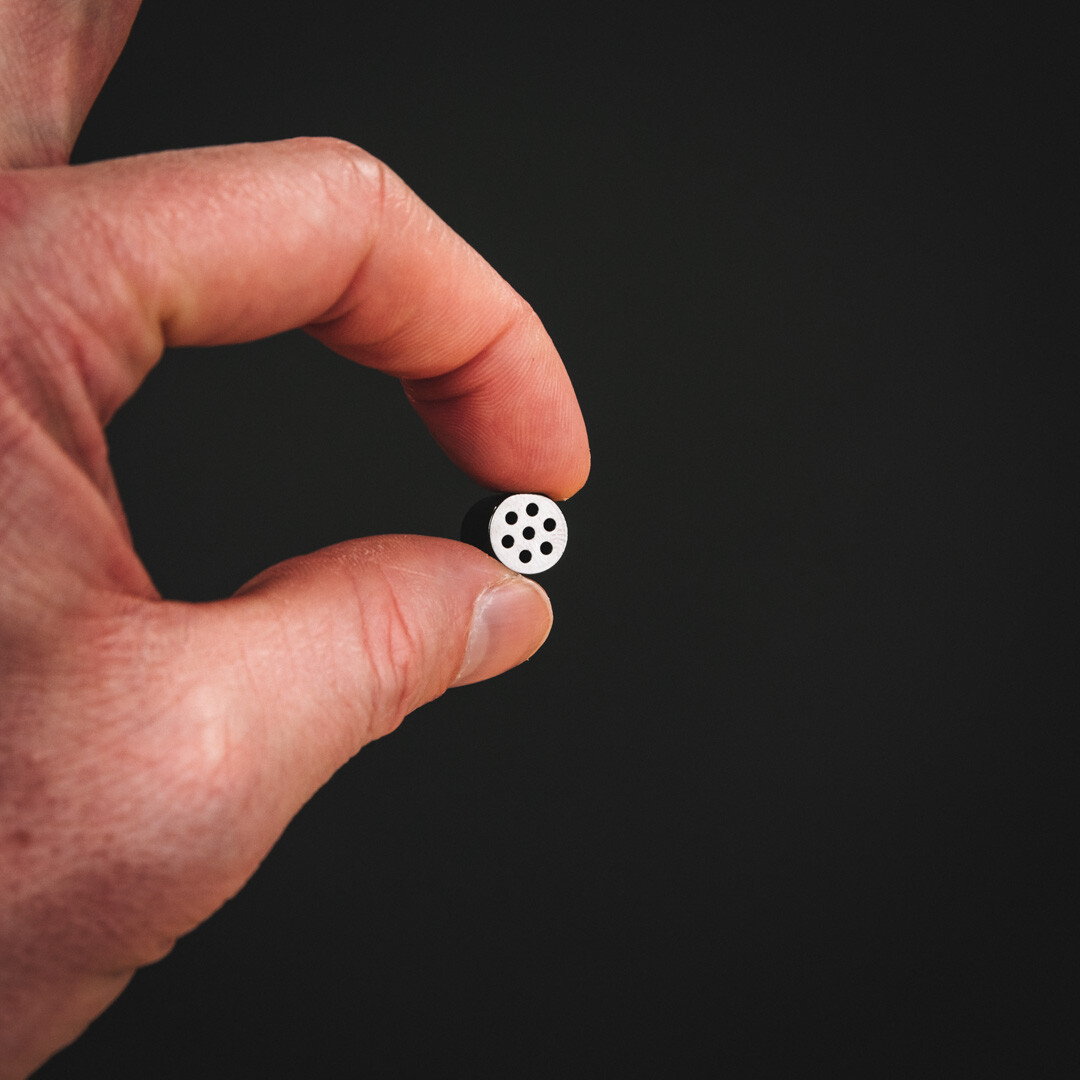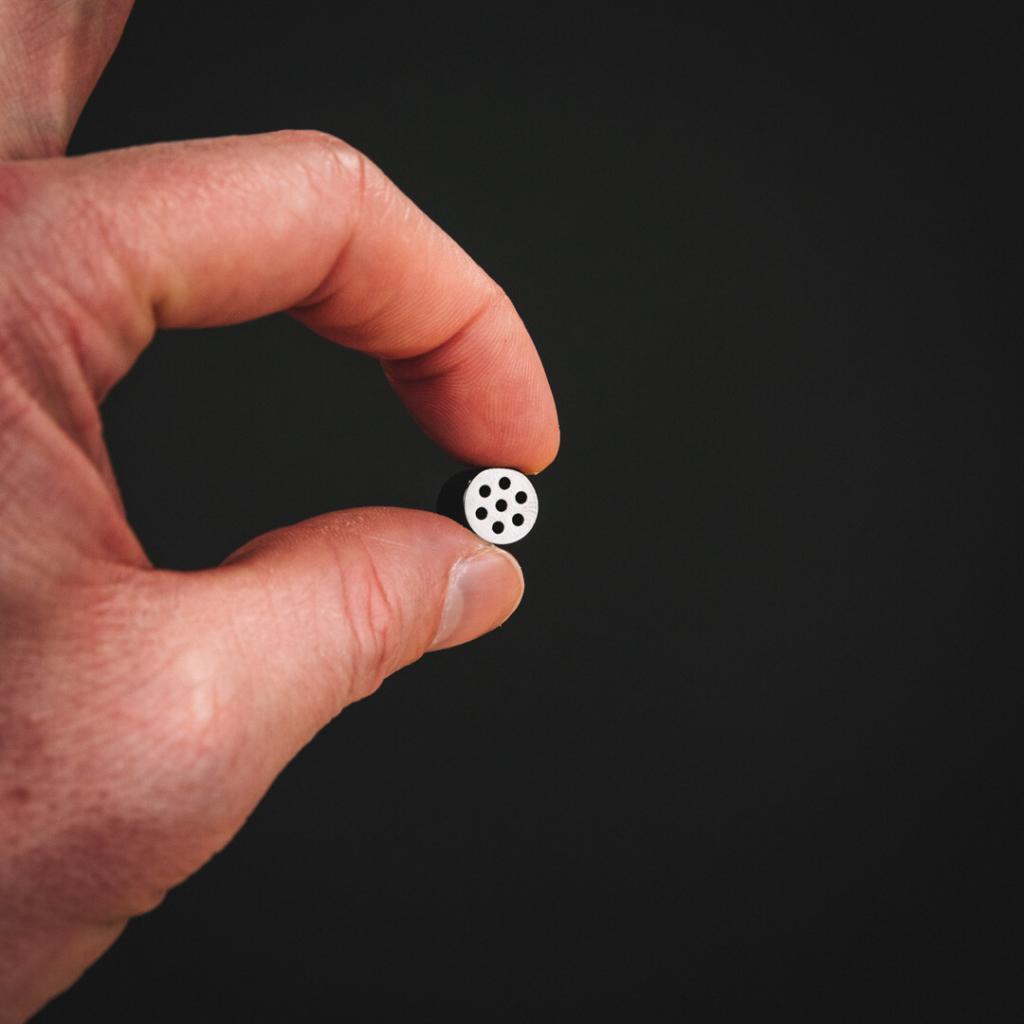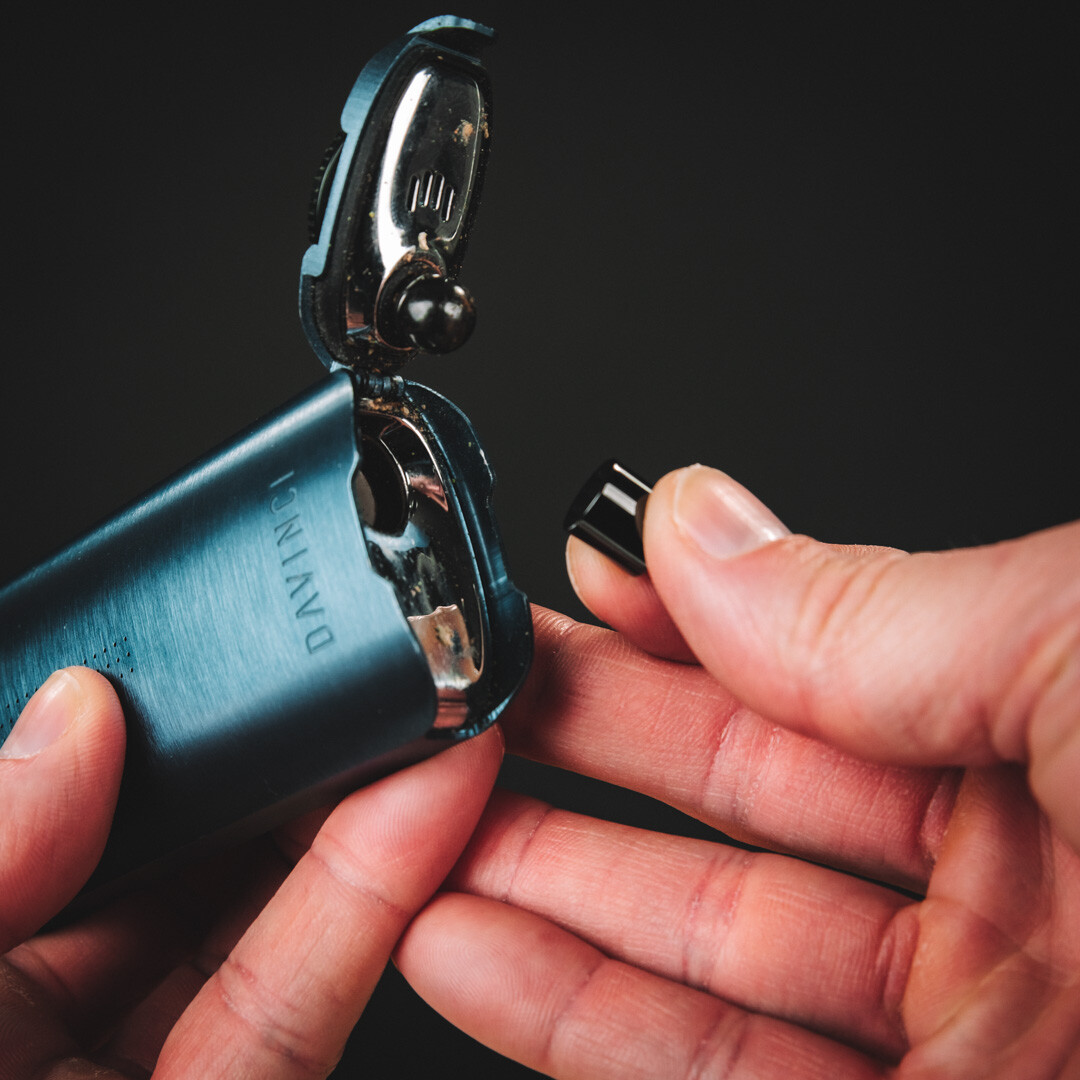 The spacers are basically the middle ground between a full chamber and using a small amount with the dosing capsules. I'll get more into the Davinci dosing capsules later on.
They also have regular glass spacers, but I've found the Zirconia Spacers are much easier to clean, don't gunk up as easily, and seem to hold heat better.
Even if you plan on vaping with someone else now and then, the spacers are a great tool to save herb. These only work with the IQ and IQ2. The Miqro chamber is pretty small as it is.
Davinci Soft Case Storage Systems
The next Davinci vaporizer accessory I recommend is the Medium and Small Soft cases. The Medium Case is for the IQ and IQ 2, while the small case is for the Miqro. You could use the large for the Miqro as well but the small case will actually still fit in your pocket.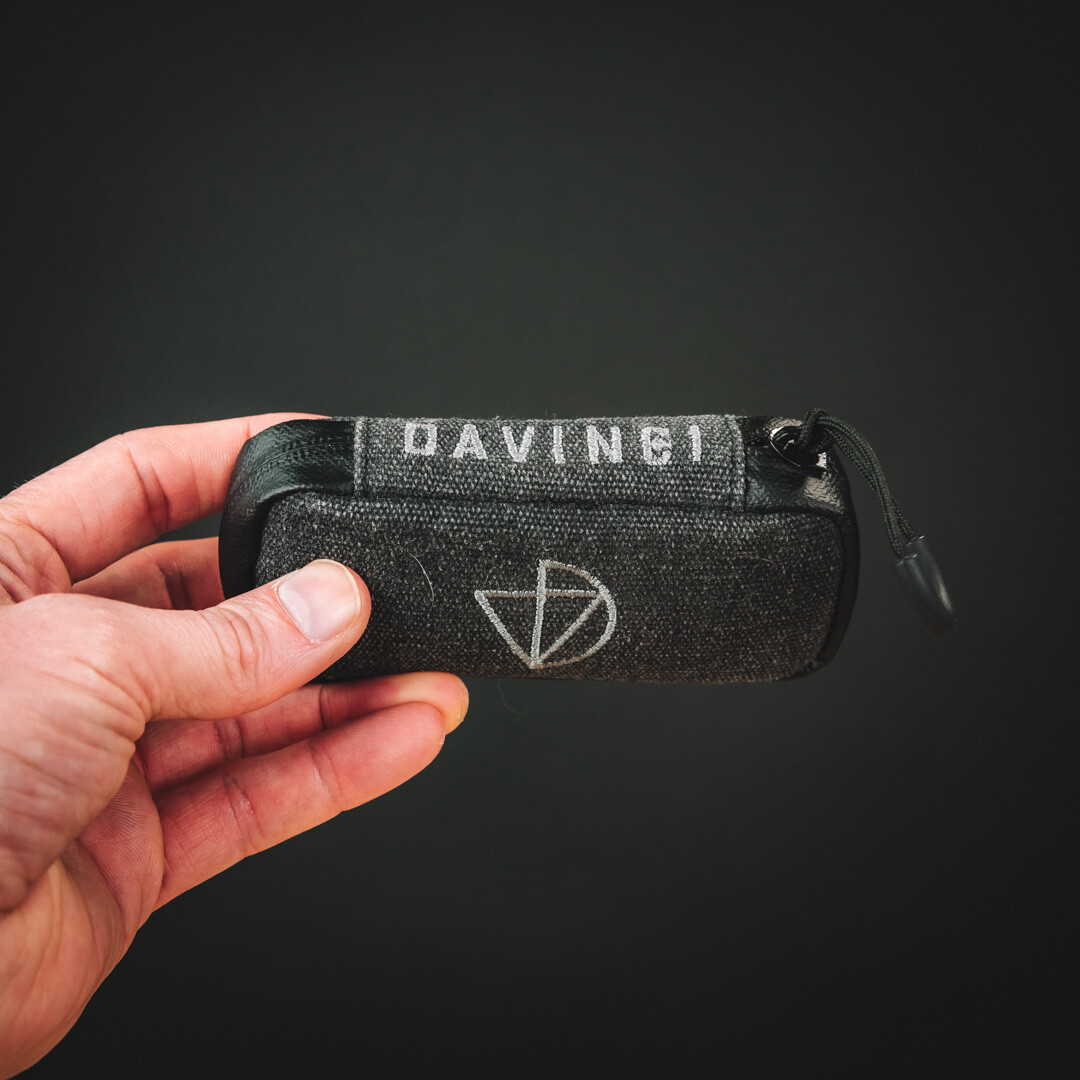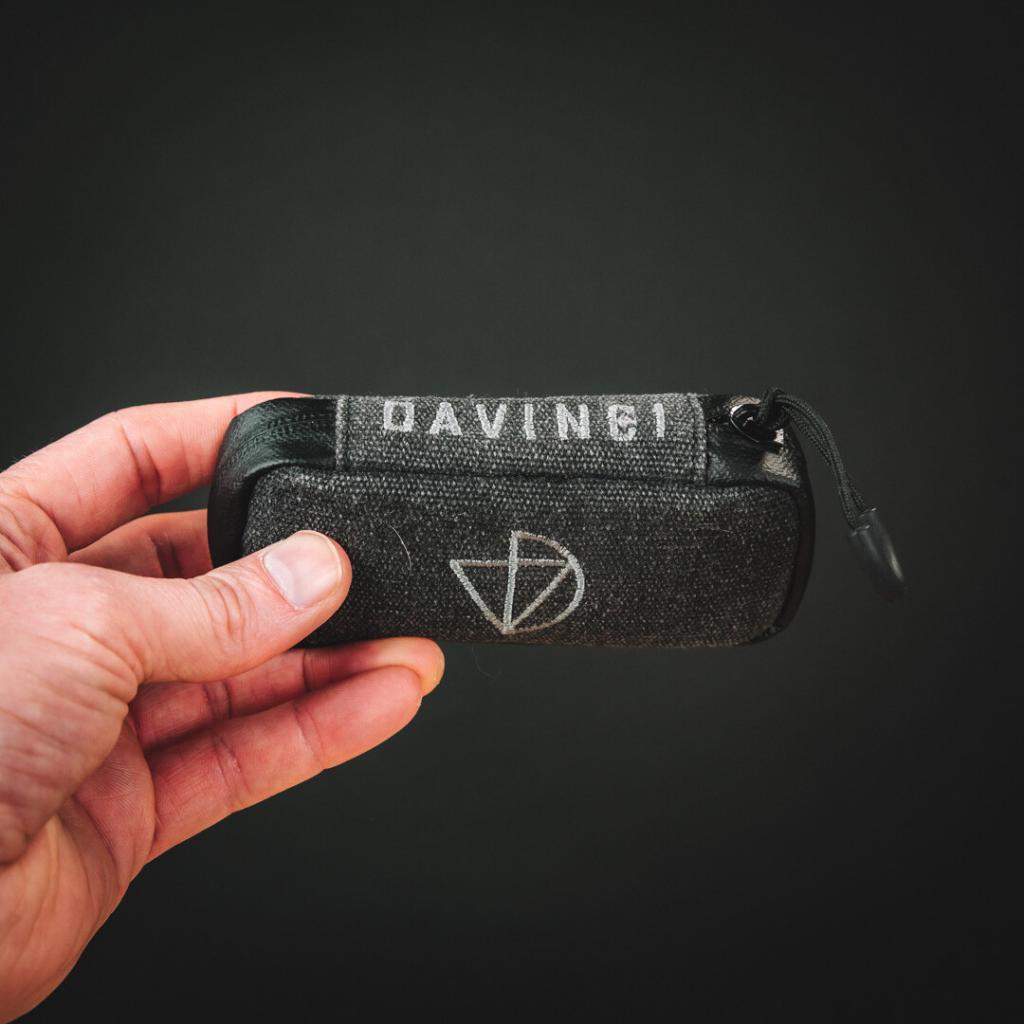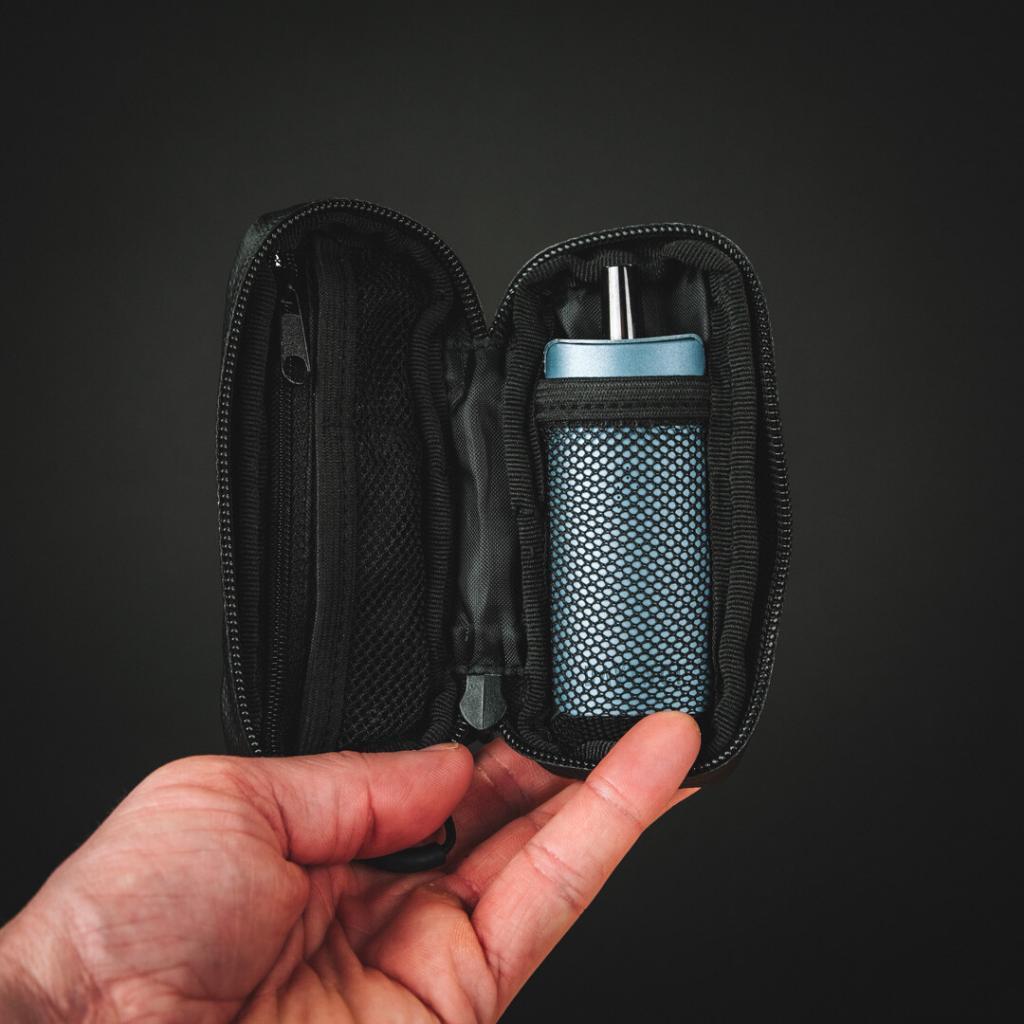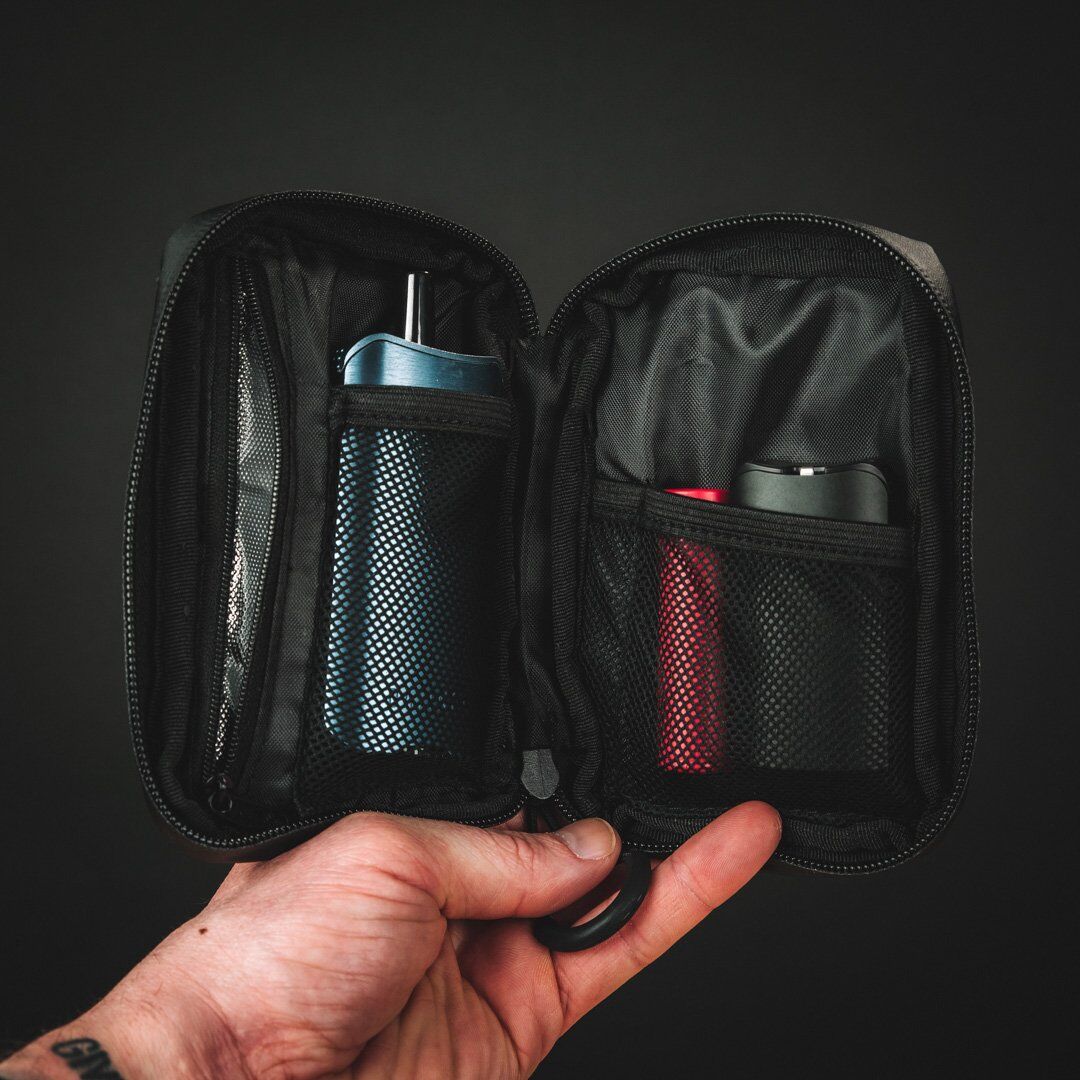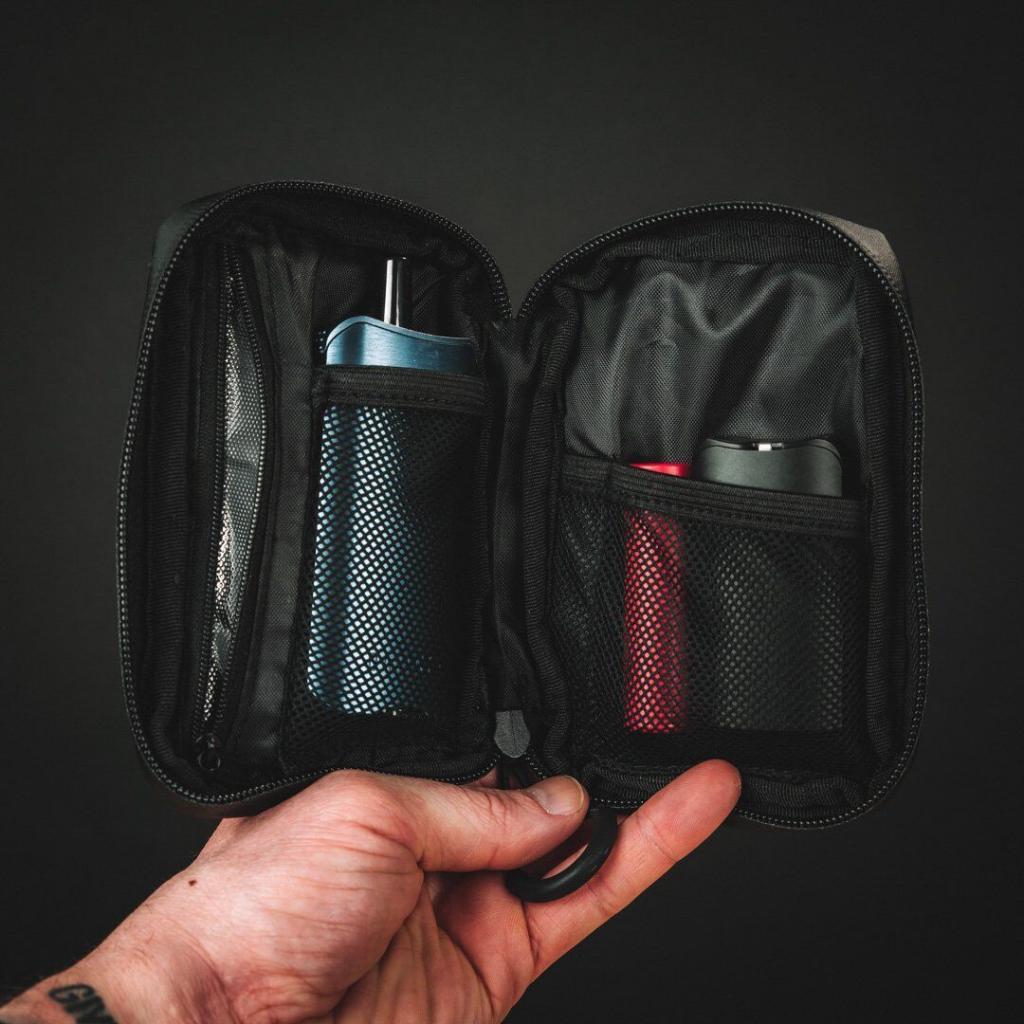 These cases feel great and have all kinds of interior storage options. Both offer stored zipper sections and spots to store extra batteries.
The zipper is rugged, and I've never had any problems with it. The loop adds a nice little rubber end which makes it super easy to grip.
I use these soft cases for all of my vapes and have come in super handy on road trips, at concerts, or even just a hike through the woods. It's nice to keep everything stored and secured safely.
Davinci HydroTube
While a Hydrotube is not necessary to successfully vape with your Davinci vaporizer, I HIGHLY HIGHLY recommend picking one up. Filtering vapor through water does two things, it lowers the overall temp before it hits your throat and it adds moisture.
I absolutely love hitting my IQ 2 and even my Miqro through water. The Miqro definitely struggles to keep up but the IQ 2 absolutely rips with this hydrotube.
Here are the main features of the Davinci HydroTube:
Cools and filters vapor
Borosilicate glass
Fits any 10mm male joint
Splash chamber
Upper dome maximizes vapor-water surface area contact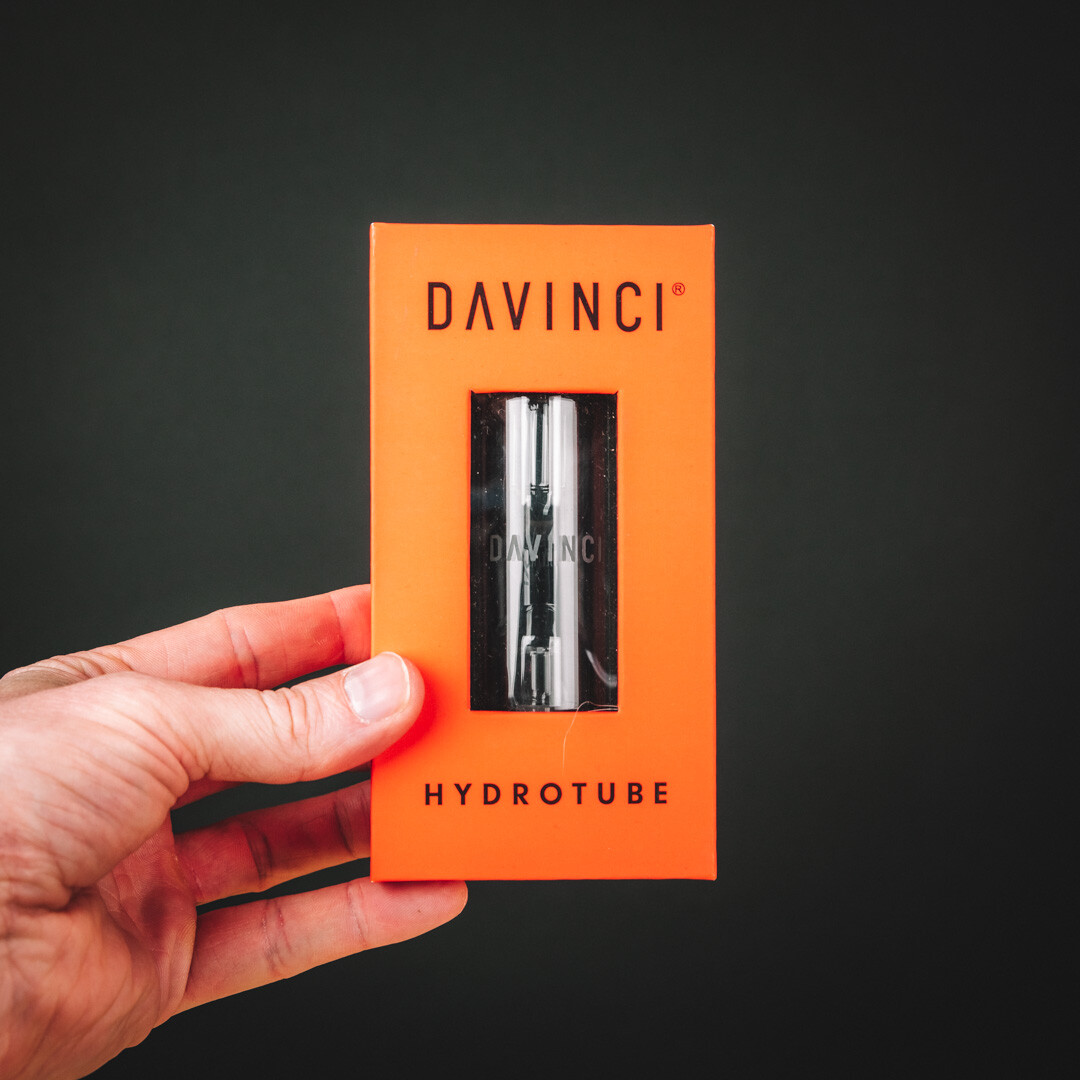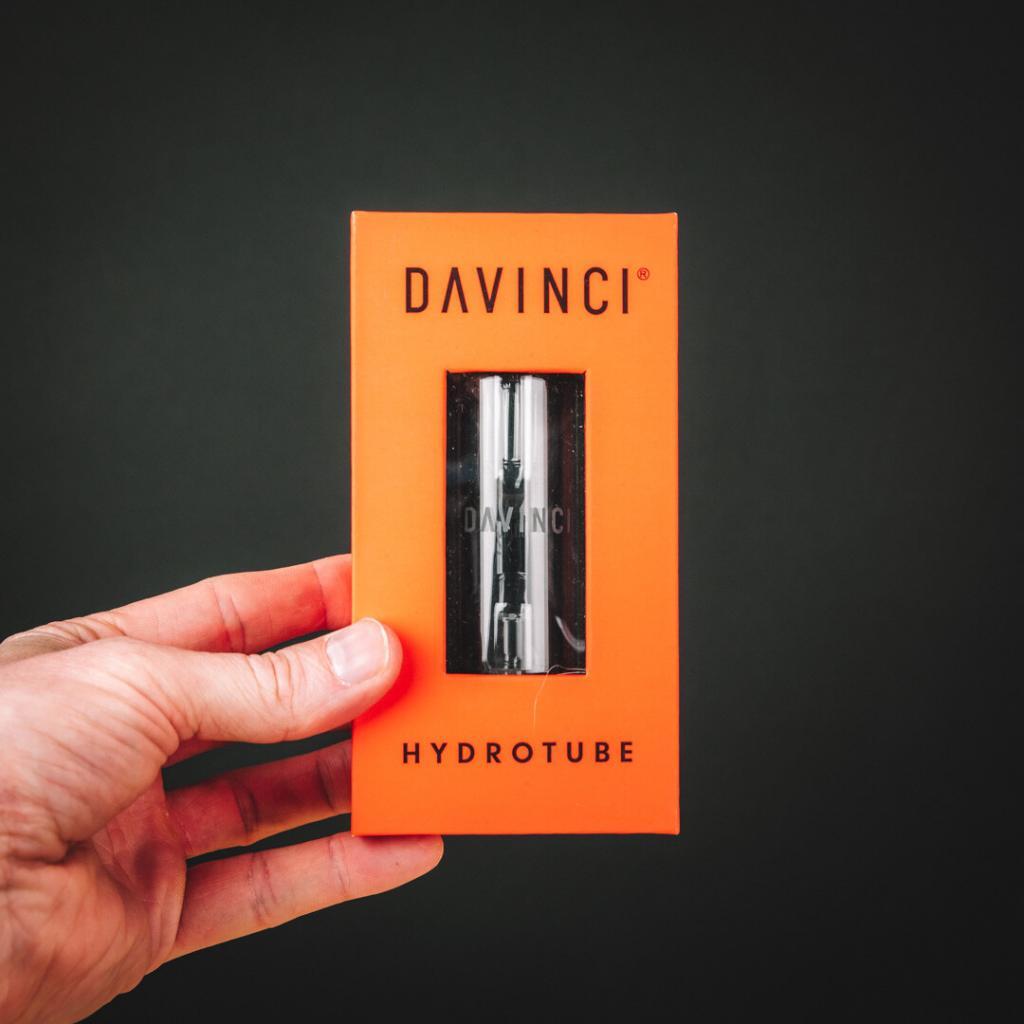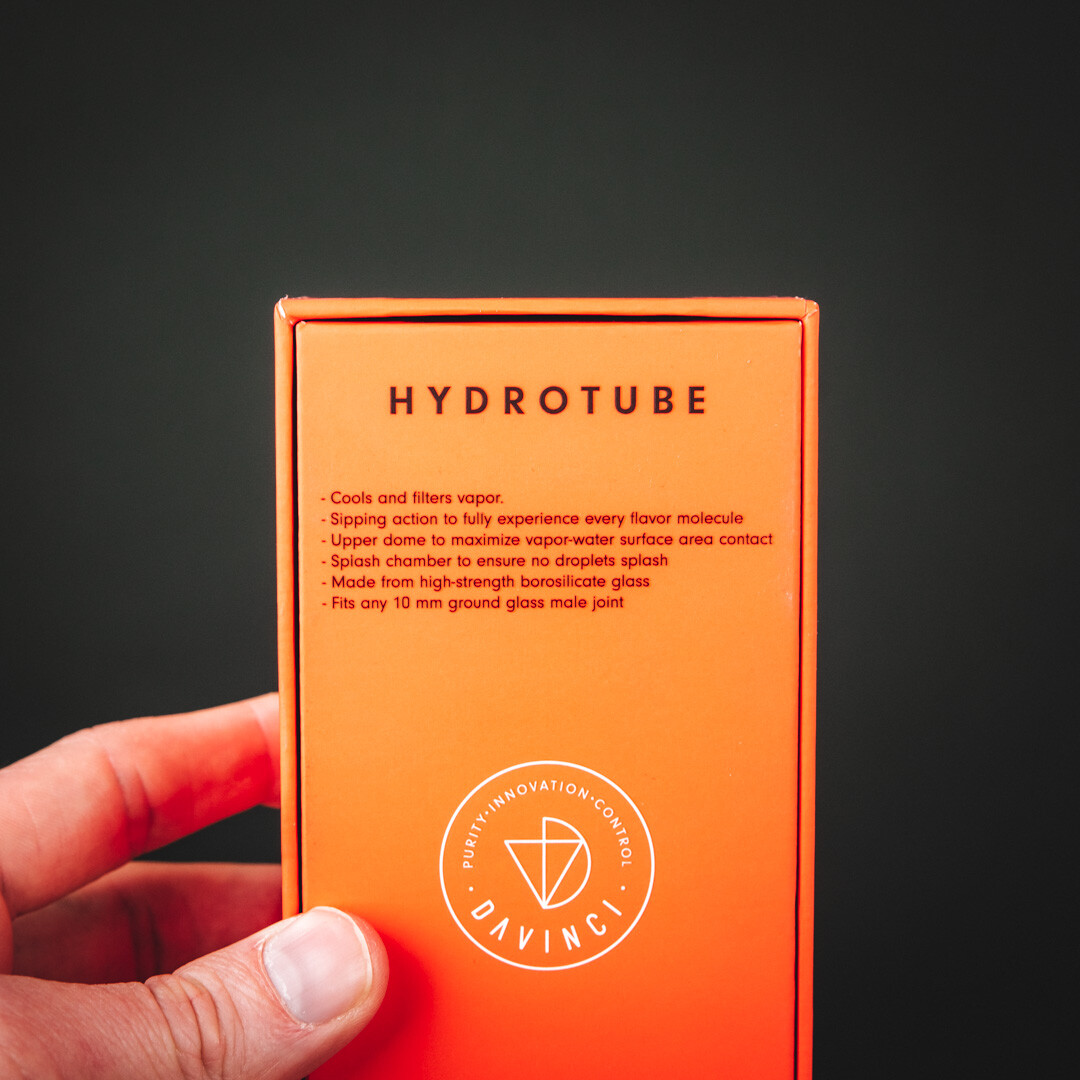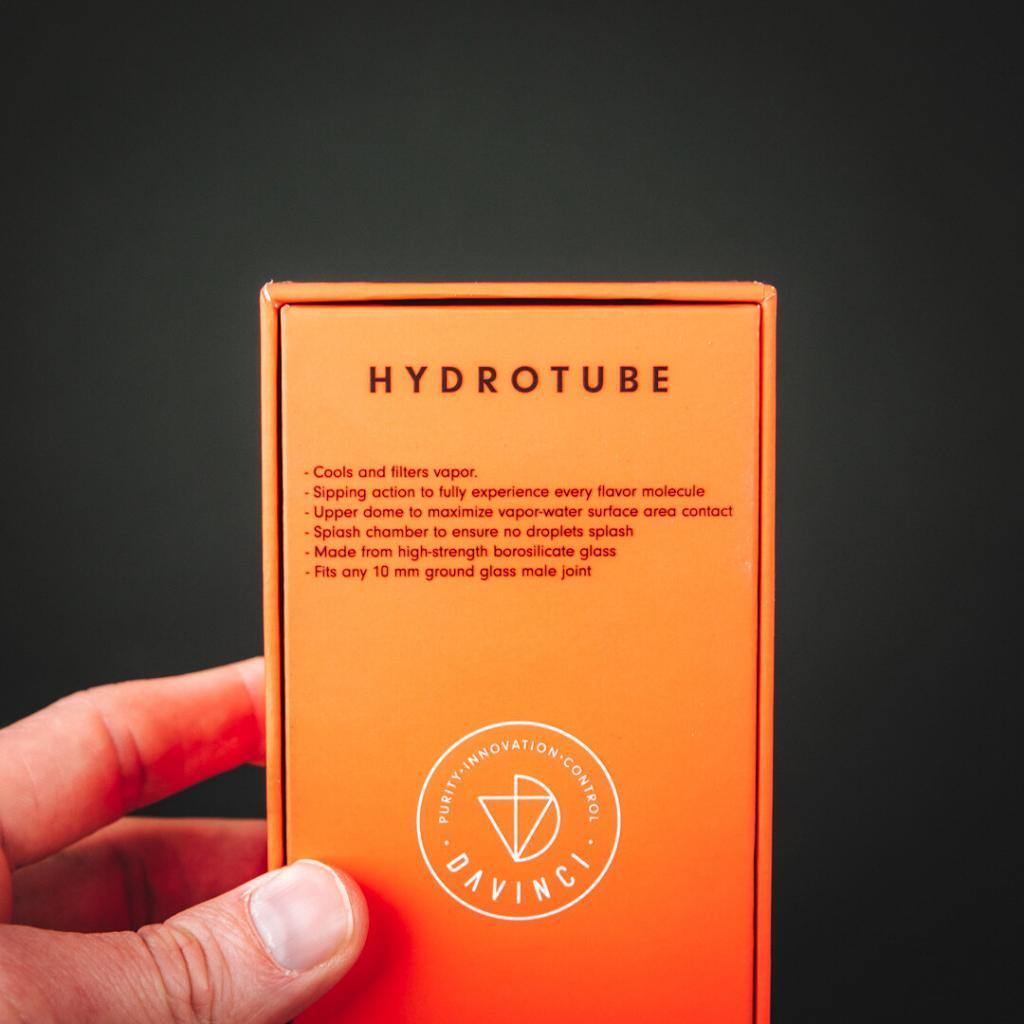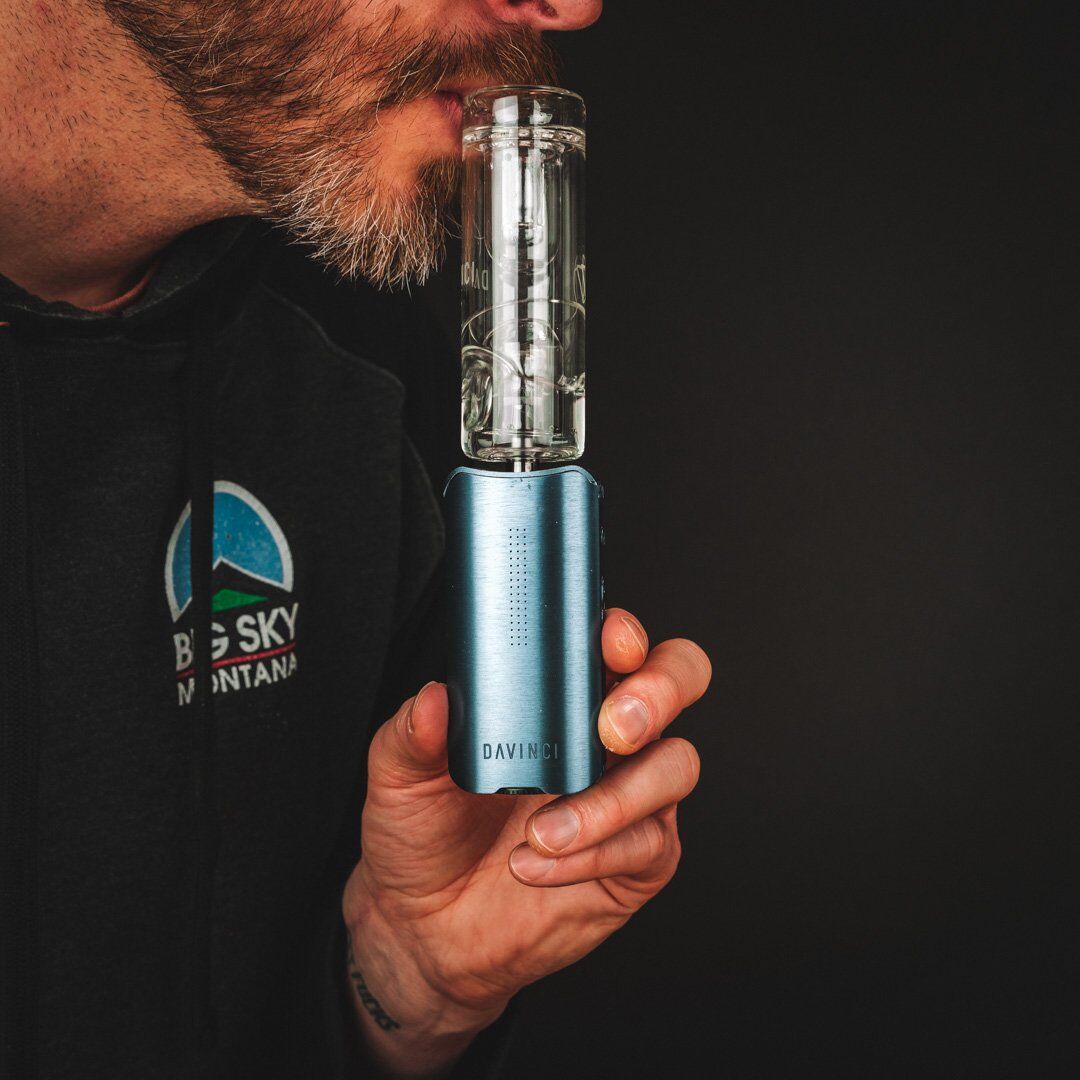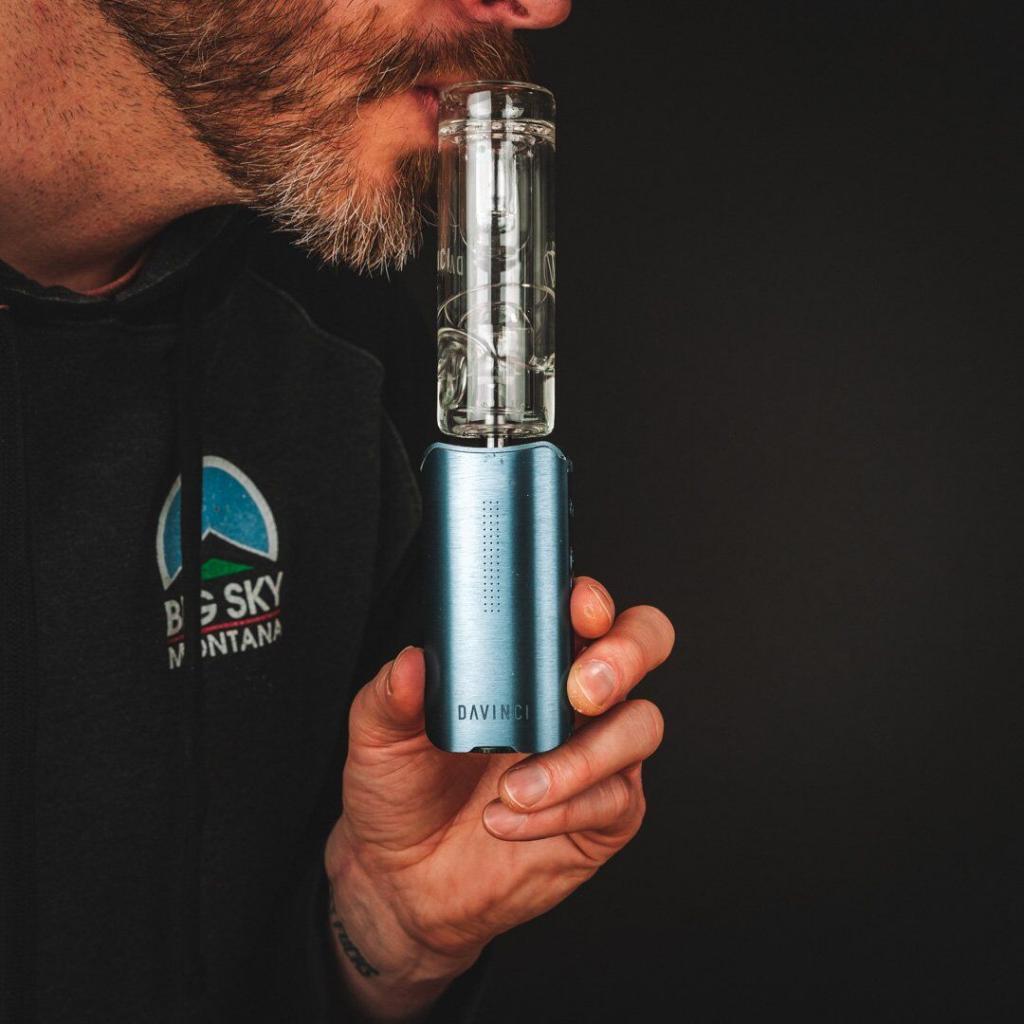 Davinci Dosing Capsule Case
I've personally never been a fan of Dosing Capsules, but if you like to be organized with your flower or like to use precise dosages (micro-dosing), I think you will really enjoy the Davinci Dosing Capsules and the Davinci Dosing Capule Case. *Dosing Capsules SOLD SEPARATELY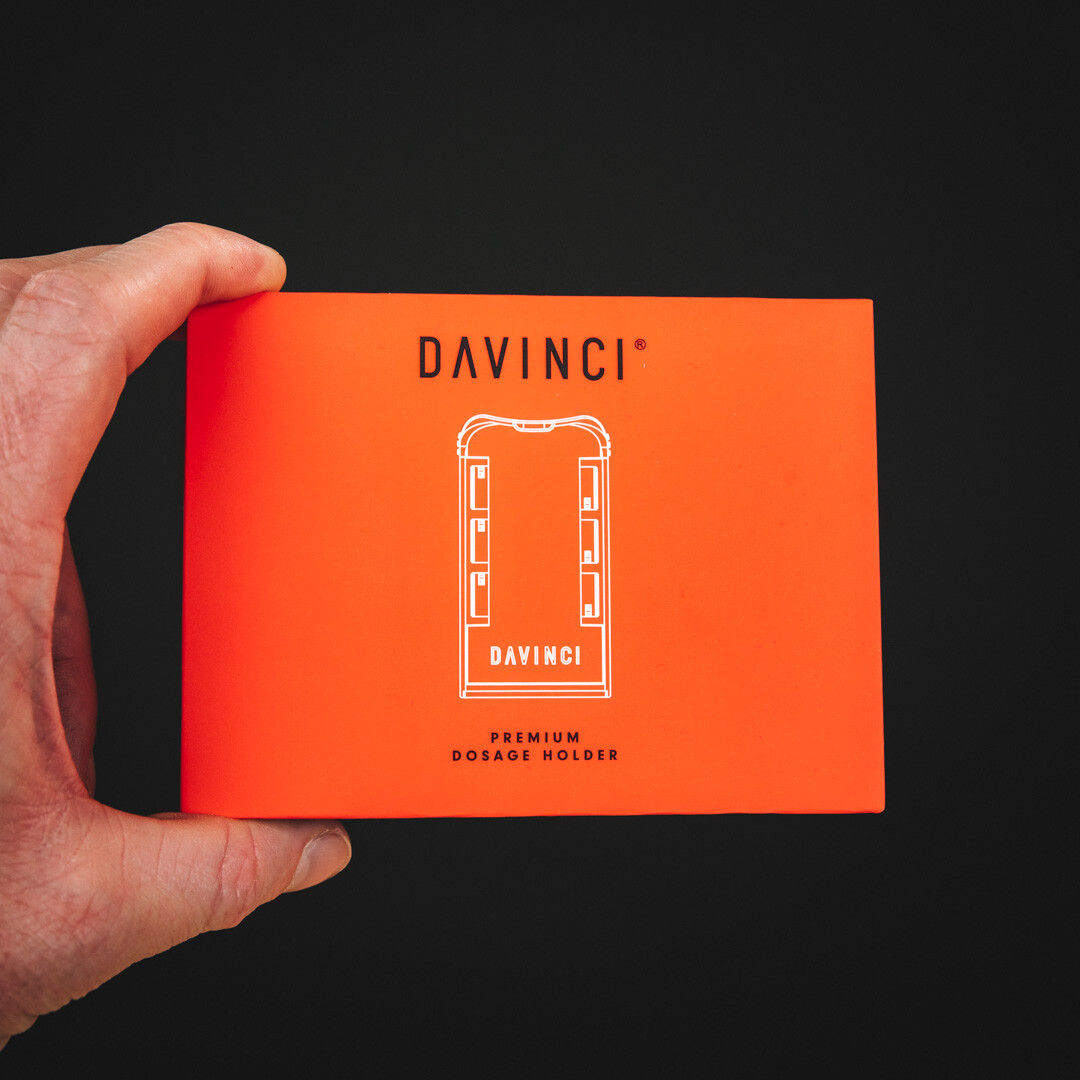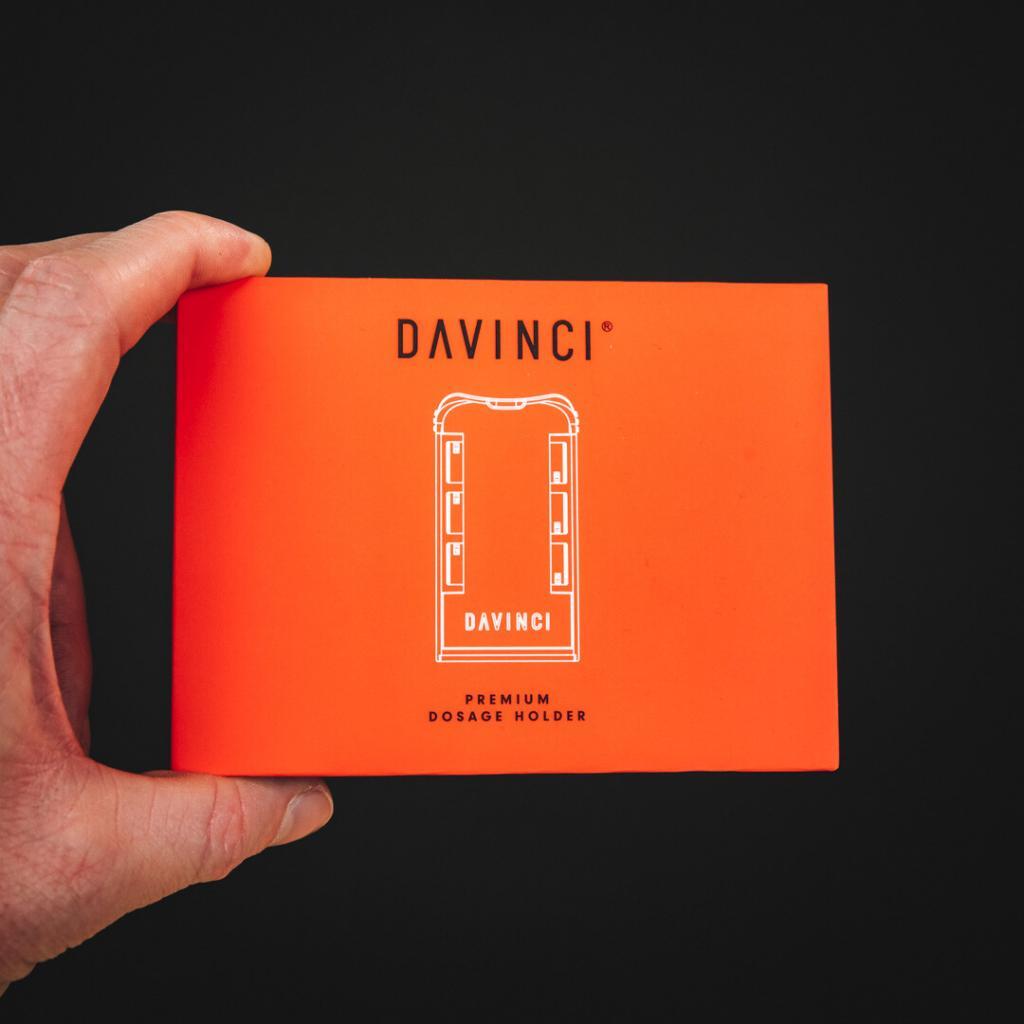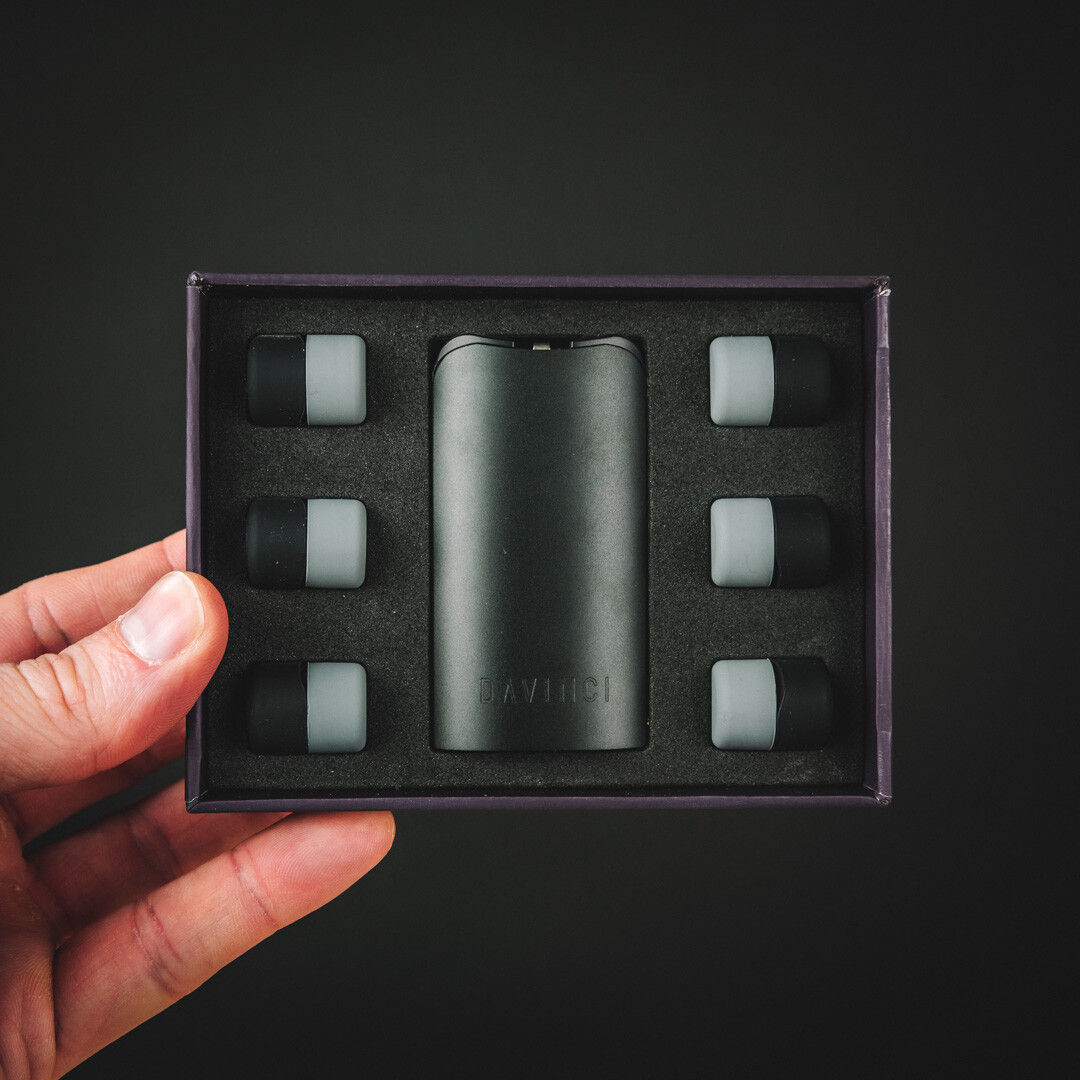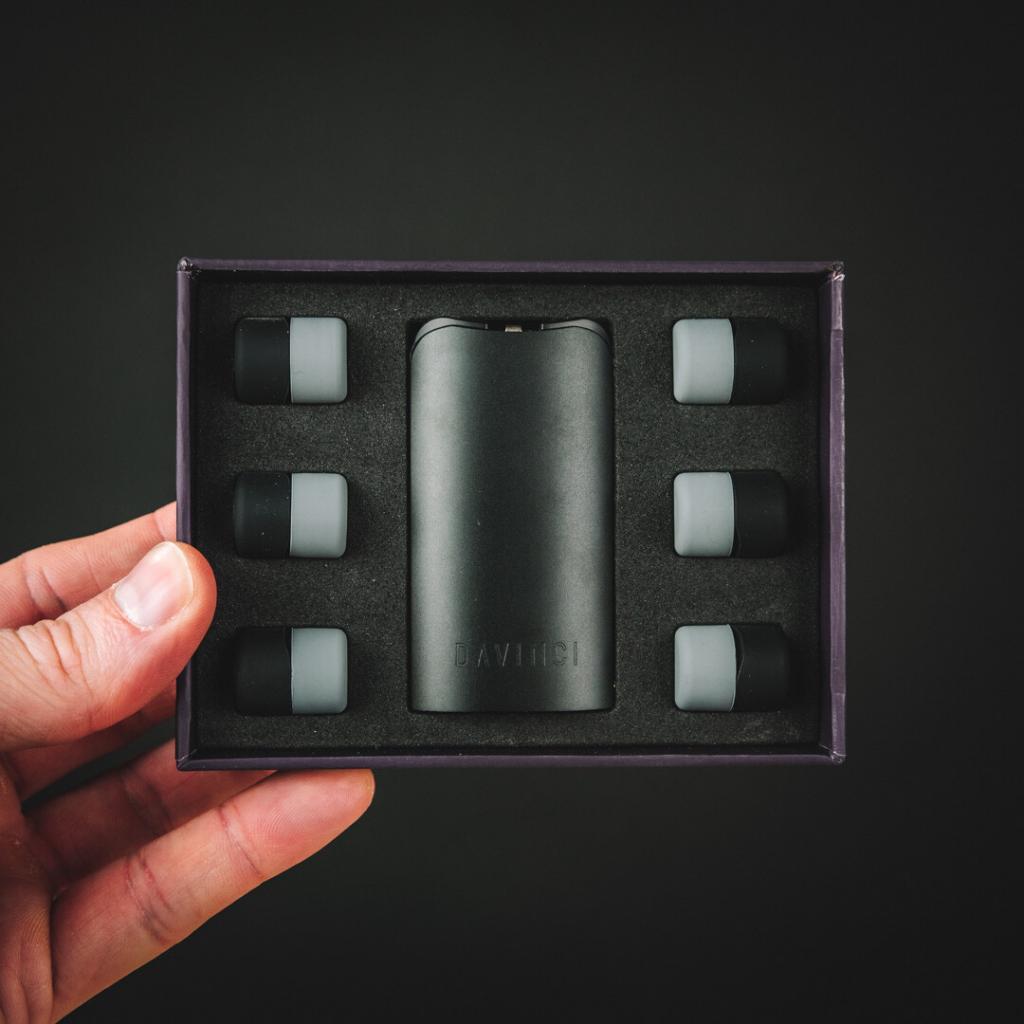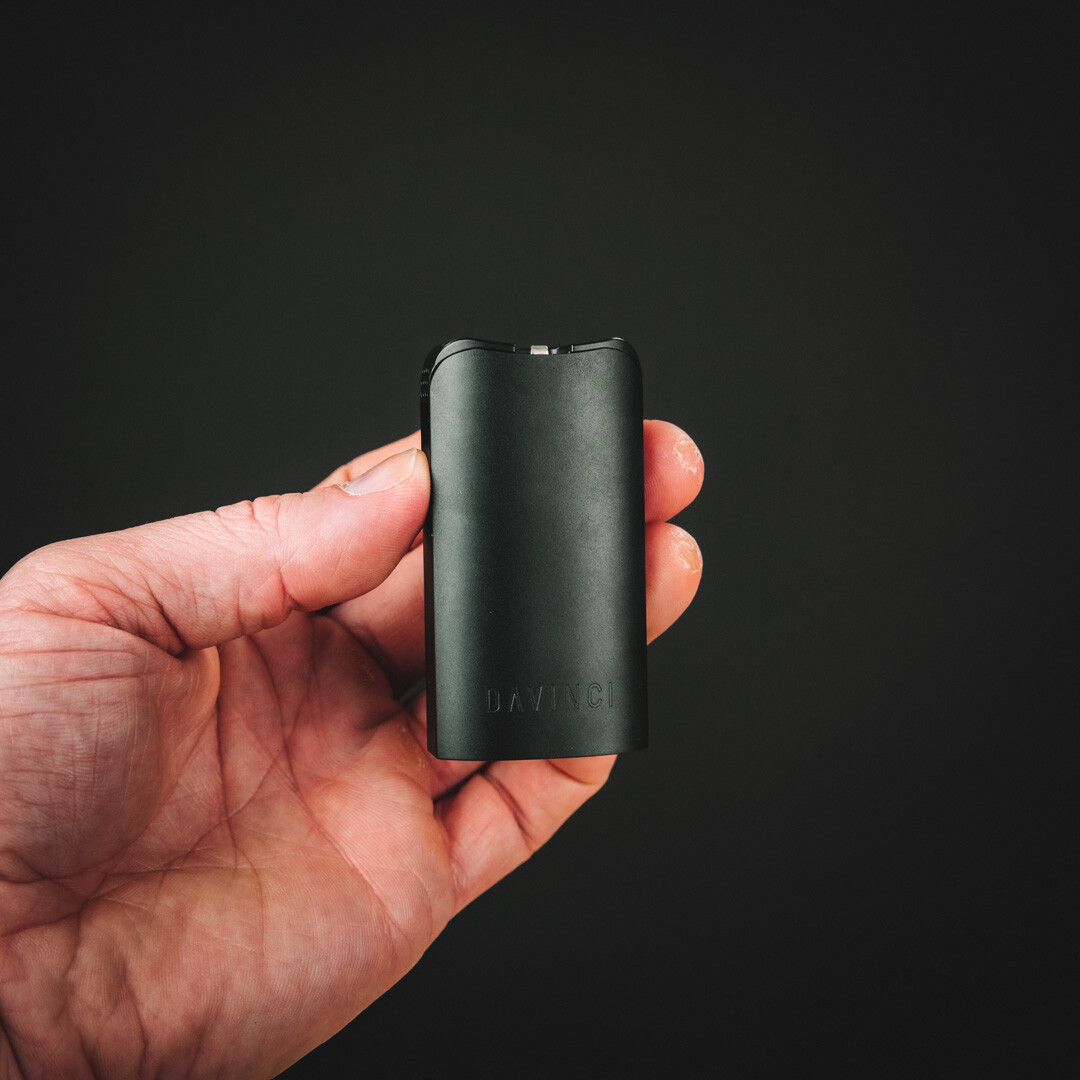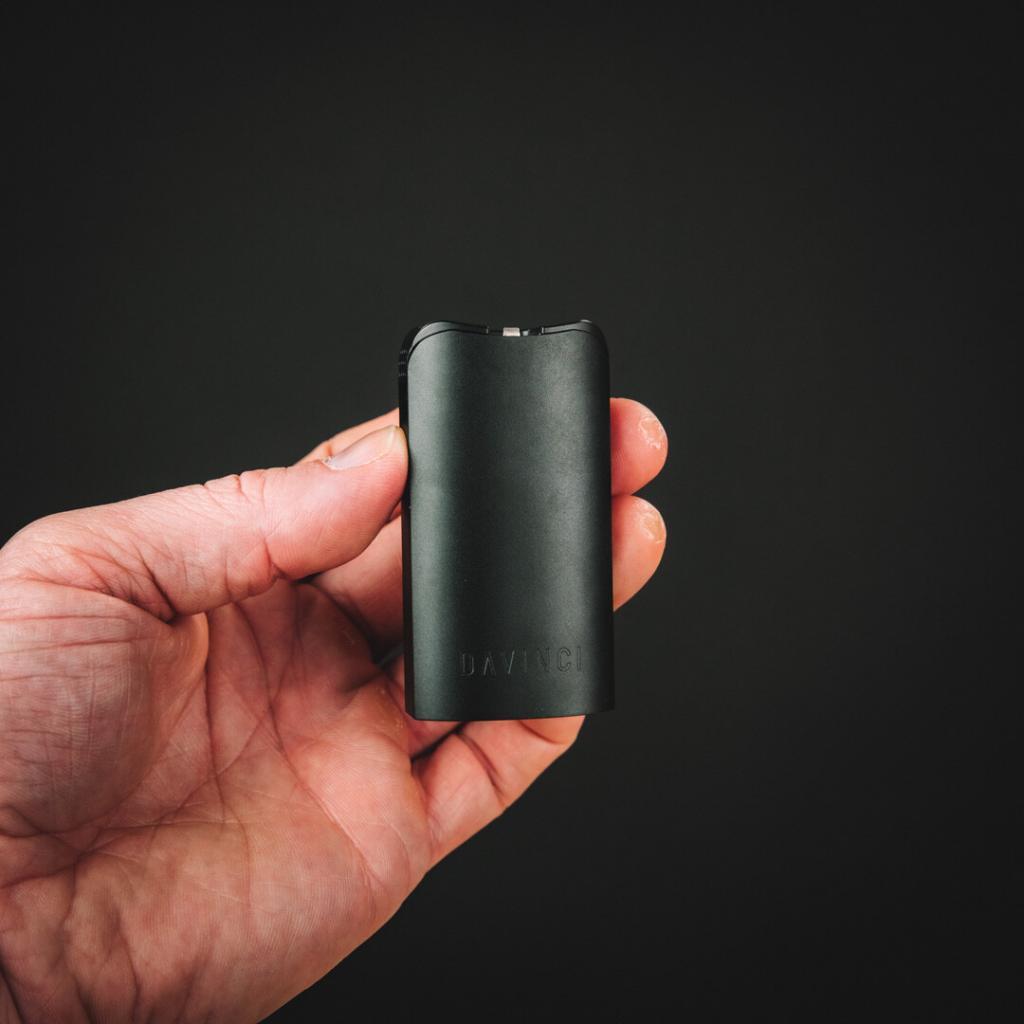 In the box, you get:
Silicone Pod Jackets (6)
Multi-tool
Dosage pod holder
The other HUGE benefit to vaporizer dosing pods, especially with the Davinci vaporizers, is the lack of cleaning needed because everything is self-contained within the pod. There's no herb floating around the chamber or getting stuck in the air path.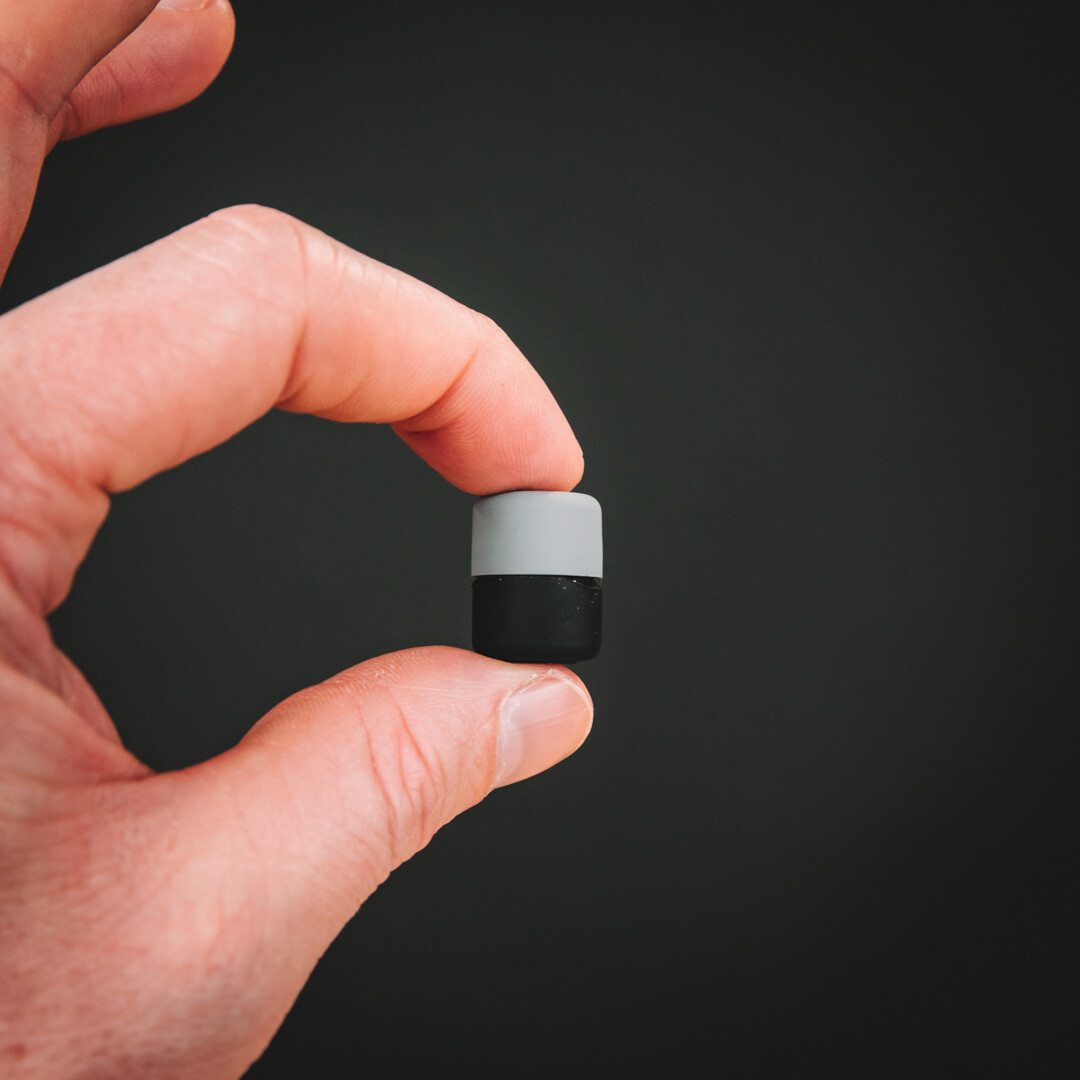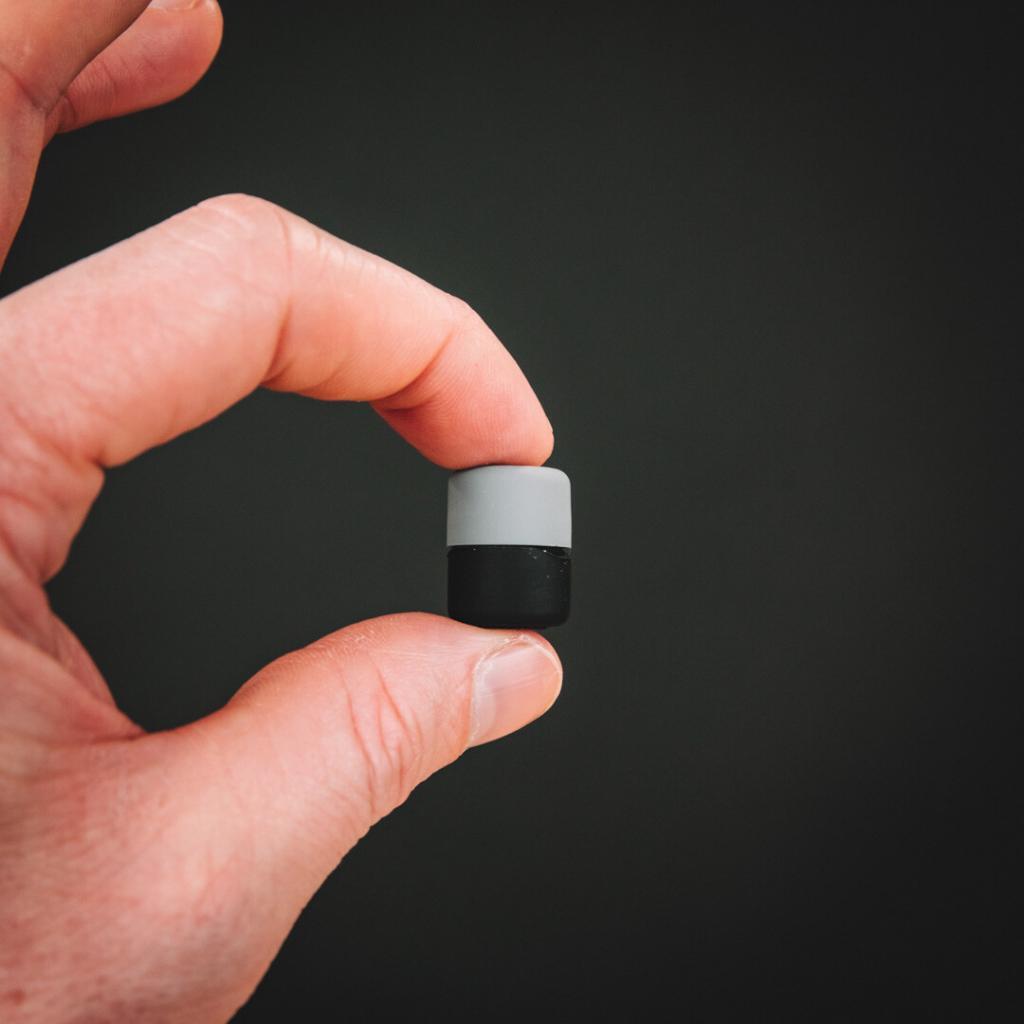 I do feel like they add to the draw resistance, meaning it makes it slightly harder to pull from, but it's not a huge increase.
Lastly, the dosing pods are the absolute perfect accessory for long-day adventures. Simply load up the six capsules with flower and/or concentrates prior to heading out and you now have pre-packed sessions ready to go. I really like using these at concerts, longer hikes or beach days.
Again, while everything you need to vape comes with the IQ, IQ 2 or Miqro vaporizer, these accessories are just some options to help make your session experience a little more enjoyable.
Davinci Tech also offers an external battery charger and replacement 18650 batteries which is definitely a good pickup if you are a heavier user or plan to use your Davinci vaporizer for long periods of time.
Thank you for taking the time to check out my recommended Davinci Vaporizer accessories, and DON'T FORGET to use the coupon code WIZARD30 for 30% off all Davinci Vaporizers. Have a great day!