If you have questions about how to register or anything else you can shoot me an email by visiting my contact page.
You can learn more about the Davinci Ascent vaporizer by checking out my Full Davinci Ascent Review.
Update: This Davinci Ascent Giveaway has ended! A few other portable vaporizers have come out in the meantime so while you're here, here are two of my favorite portable vaporizers.

First, check out my Firefly 2+ vaporizer review. The Firefly 2 is a pure convection portable vaporizer and it's currently rated highest for vapor quality.

The next one you should check out is my Crafty+ vaporizer review. The Crafty is the ultimate personal handheld vaporizer and much more portable than the Firefly. You control the temp via a free app available for Android devices and it's one of the most consistent vaporizers I've ever used. The only downside is the battery life and the hefty price tag that comes with a Storz and Bickel product. 
Davinci Ascent Vaporizer Giveaway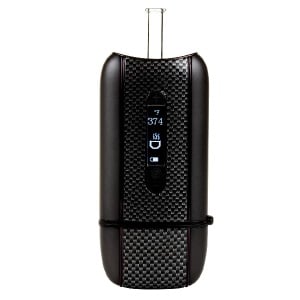 The Davinci Ascent is a conduction portable vaporizer with great battery life. It has a huge bowl for long sessions and it's not too hard to clean or keep it maintained.
The Ascent is perfect if you like to puff on vapes for a 10-15 minute session.
Here are some quick details about the Davinci Ascent Vaporizer:
50-60 second heat uptime
Average of 90 minutes continuous use (one of the best batteries on the market)
A full bowl holds .7 grams when I used my MFLB finishing grinder
All Glass vapor path
Takes 5 hours to completely recharge but can be used while charging
2 year warranty
Can use both dry herbs and concentrates
If you have some extra time, you can also check out my best portable vaporizers article: