I just got the full details on a Firefly vaporizer sale starting today (5/1/2015) and ending next Friday (5/15/2015) at 11:59pm ET. Now as you probably know, the Firefly is one of my favorite portables, and its also one of the units that rarely goes on sale, so I am pretty happy about this!
Update: This Firefly 2 is now out and they have discontinued the OG Firefly. I also have a complete guide for the best portable dry herb vaporizer that can help you find something more specific to your needs. Hit me up with any questions or check out all of my portable vaporizer reviews for the complete list.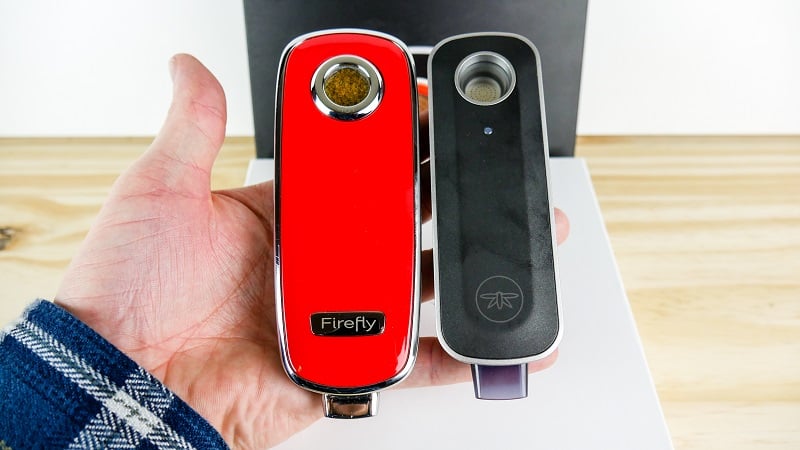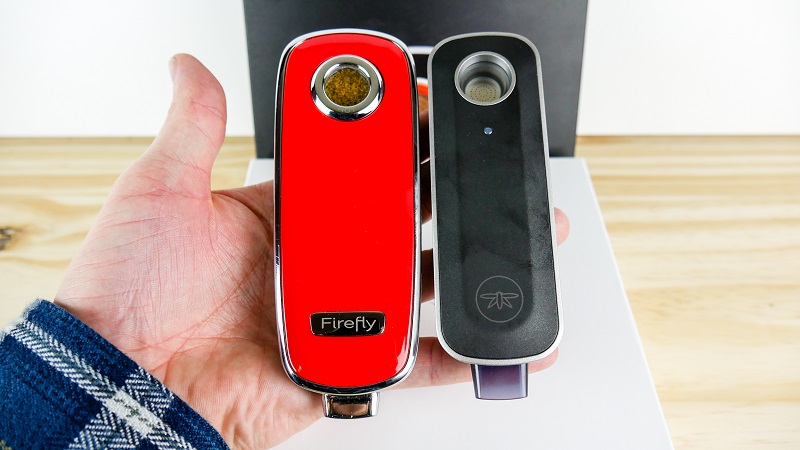 If you rated all portables by flavor, the Firefly would not only be at the top, but its a big jump ahead of second place.
If you have followed my experience and reviews with concentrates being used in portable dry herb vapes, you will know that I am almost always not happy with the results, many vapes claim to work with concentrates, but in the end, the results are not worth the hassle/mess/cleanup. Until now, the Haze was the only dry herb vape I thought was worthwhile for concentrates, however the Firefly changed my mind.


The flavor from concentrates in the Firefly is the best yet. The first draw or to will be very weak as you are heating up the pad, but then you start getting some amazing tasting dense vapor, that is very enjoyable. However the concentrate pads aren't with their downsides. You will have to clean your Firefly more often with concentrate use (especially the clear lid) and your batteries with die faster using concentrates compared to dry herbs.
The Sale Info Below is Expired:
With this current sale, there are three different firefly vaporizer coupons active right now, however the coupons cannot be stacked.
The first coupon works when you purchase a Firefly, and it gives you a free 'Premium Accessories Package' which includes an extra battery, an external battery charger, and a pack of concentrate pads, a $68.95 value.
The second coupon is for people who already own the Firefly, and want to pick up an accessory bundle. There are two bundles to chose from, and they are both 30% off with this coupon. The first bundle is the 'On-The-Go' Kit which comes with: an extra battery, external charger, and concentrate pads. This bundle normally runs for $68.95 and with the coupon it is currently sitting at $48.27 which is a savings of roughly $21. The second bundle is the 'Premium Experience Kit' and this one comes with: an extra battery, external charger, concentrate pads, full firefly cleaning kit, and a car charger. This bundle normally runs for $108.95, with the coupon it drops to $76.27 for a savings of roughly $33.
The third coupon is also for people who already own the Firefly, but they just want to pick up a single accessory and don't need/want a full bundle. It will give you 20% off any single accessory from one of the new firefly batteries, to a new colored lid to add some flare to your older unit.