A lot of new portable vaporizers will be hitting the market in late 2016 and early 2017. Below you can check out the 8 NEW portable vaporizers hitting the market in quarter four. I'll also list a couple more that I think will upgrade vaporizers, drop prices, or come out with a completely new vaporizer.
Update: This article was published back in 2016 and a lot of new portable vaporizers have hit the market since then. I recommend checking out my top picks for the best vaporizers and hit me up with any questions.
8 New Portable Vaporizers: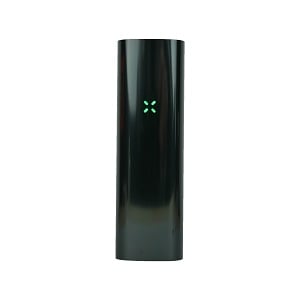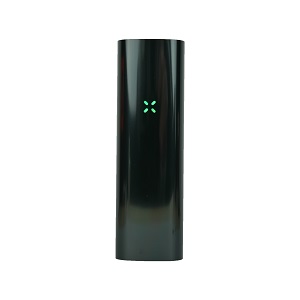 1. Pax 3
First off, we have the Pax 3 vaporizer by PaxVapor. The Pax 3 will boast a bigger battery, 15 second heat-up times, fully adjustable temp options, and 3 separate ovens for more loading options.
The Pax 3 vaporizer is now available directly from paxvapor for $249. Click here to pick one up.
PAXvapor also dropped the price on the Pax 2 to $149. Both the Pax 2 and 3 will come with 10-year warranties.
2. Pax ERA
The Pax ERA is a portable pen vaporizer meant exclusively for oils. The ERA uses pods that are pre-filled and can be bought in dispensaries but not online. The first reports on the pods are very good and I've been told that they are the best of all the different pens available.
The Pax ERA retails for $59.99. The ERA comes with a one-year warranty and will only be available in Colorado and California for the time being.
*Both the Pax 3 and Pax ERA come with the new Pax Vapor APP and both units will connect to the APP via Bluetooth.
Go here to check out more info about the Pax 3 and Pax ERA.
3. Davinci IQ
The Davinci IQ is a brand new portable vaporizer out of Davinci Vaporizers. The IQ looks to go after the Pax 3 with a retail price of $274.99, a 10-year warranty. You can now pick one up directly from Davinci.
With the Davinci IQ you'll get a full temp spectrum, replaceable 3500mAh 18650 batteries, and a recessed zirconia mouthpiece.
The IQ APP allows you to set 4 temp settings and then the device automatically picks the best temp for your session. The APP basically controls everything and even allows you to turn the vape on using your phone.
The Davinci IQ looks to be smaller than the Ascent and easily pocketable so I'm super excited to get my hands on the IQ. I will be sure to update this article and post pictures on Instagram when I pick up the Davinci IQ portable vaporizer.
4. Boundless CFV
Boundless entered the market with the CFX and the CF. Both of these vaporizers have been huge hits with quick pre-heat times, great battery life and very easy to use.
Now they are releasing their first FULL convection portable vaporizer, the CFV. The CFV is now available for $149.99. The CFV uses interchangeable heat retention rings that allow you to customize your session with a variety of flavors and effectiveness.
The CFV comes with a full temp spectrum (140F – 446F) via on vape display and a fully isolated air path. The three heat rings are made out of Mkuruti Wood, Quartz and Stainless Steel.
I'll update this article when I get one in my hands and finished with the review.
5. Boundless CFC
Next up is the CFC by Boundless. The CFC is basically a CF but smaller and cheaper. The CFC retails for $89 and it comes with a single 18650 battery. It comes with a full temp spectrum (140-446F) and will heat up in 20-30 seconds. The CFC is no longer a pre-order and you can pick one up here.
6. Flowermate Swift Pro
The Flowermate Swift PRO full convection portable vaporizer will be hitting the market right along with the CFV. I'm extremely excited to get both of these units in my hands and begin testing.
Update: Swift Pro is now available.
The Swift PRO will be pretty similar to the CFV with an isolated vapor path, full temp spectrum via on vape display, interchangeable chamber walls (Borosilicate glass and stainless steel), and micro USB charging. They pretty much look the same, function the same and will both retail for $220. So like I said, I'll be excited to test them both out and see if there are any differences.
For now, it seems that you will get one more interchangeable wall with the CFV.
7. Firewood 4.0
Another full convection unit hitting the market is the Firewood 4.0. I've used the 3.0 and I wasn't a big fan of the lack of consistency but I did like the quick heat-up time. I'm hoping the Firewood 4 will address my ease of use concerns because I really like the taste created from this device.
The Firewood 4.0 automatically begins heating the device when you draw, the coils heat up to temp in under 5 seconds and the device will produce vapor in less than 20 seconds. You get 4 temp settings, vibration feedback, and replaceable 18650's. Still, no word on the price but the Firewood 3 was $150 so I imagine it will be around there.
8. Sticky Brick Hydro
Sticky Brick Labs just released the Sticky Brick Junior which is a pretty impressive butane portable vaporizer. I personally like the OG Brick a little more because the bigger glass allows me to get more visual feedback on vapor production. But the impressive part with the Junior is that all the components conceal in a wooden box that fits pretty nicely in your pocket.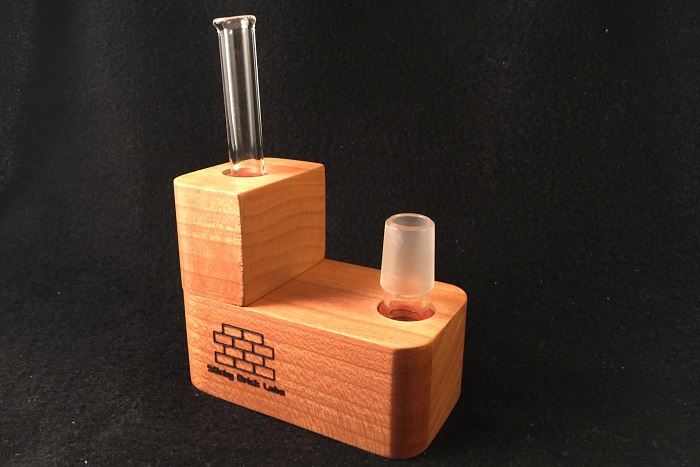 Now they have released the Sticky Brick Hydro which is designed to fit your 18mm glass pieces. You can also connect a whip for use with other glass. The Sticky Brick Hydro retails for $154.95 and the HyrdroBrick MAXX is $199.
New Vape Rumors
Crafty & Mighty Vaporizers
I'm completely speculating but if I were a betting man, I would wager Storz and Bickel is up to something. The Crafty is a great vaporizer when you look at vapor quality, ease of use and overall portability but the heat up time and battery life is extremely outdated at this point. It uses the same battery that was in the Pax 1 if that helps to put things into perspective.
Update: The Crafty+ Dry Herb Vaporizer is out now and Storz and Bickel is currently working on the Mighty+ vaporizer. They've also replaced the Digit Volcano with the Hybrid Volcano and also released a Gold Plated Edition of the Volcano Classic.

You can also check out a full breakdown of the Crafty+ and Mighty Vaporizer. Hit me up in the comments with any questions about any of the Storz and Bickel products.
A Crafty Plus or Crafty 2 with removable batteries or just a bigger battery with longer battery life would be nice. But like I said, I'm purely speculating. I would also like to see a Mighty with removable batteries.
The Haze Square Vaporizer
That Square by Haze vaporizers is also rumored to be dropping sometime in the near future. Beta units are shipping in late April 2017 and hopefully, we can expect a complete production model by some time this summer 2017.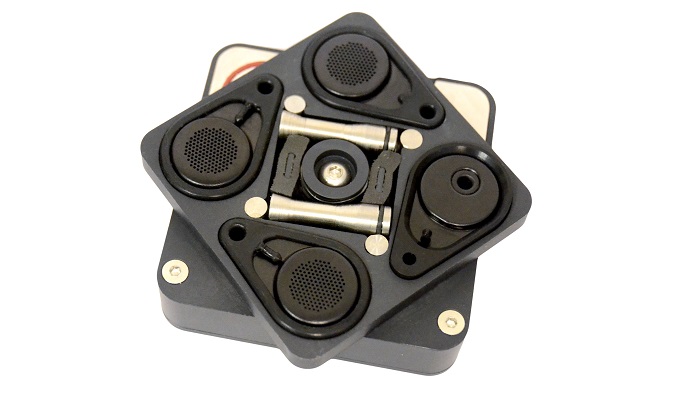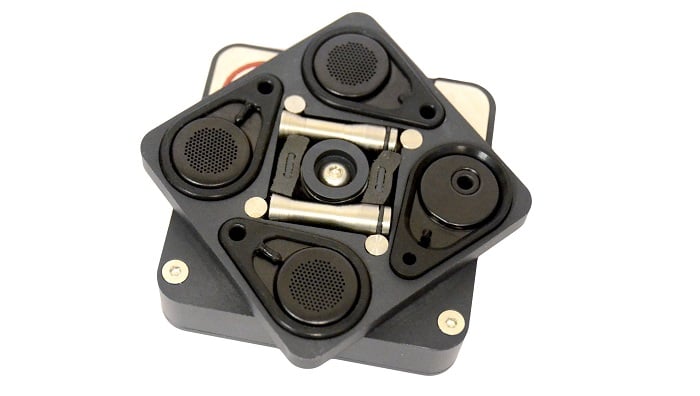 It's exciting to see so many new vaporizers come out especially since we've seen so many new ones this year like the Firefly 2, Sidekick, CFX, CF, VapCap, Elite, and many others.
Leave a comment below or hit me up on my contact page if I missed anything.
What are your thoughts?
Questions: (leave your responses in the comments)
1. Who do you think will come out with the next new portable?
2. What features would you like to see most?
3. What new portable are you most excited about?
My Answers:
1. Storz and Bickel
2. Convection, free-flowing, portability
3. Toss-up between Davinci IQ and Pax 3