Hello everyone! I wanted to get out a quick blog post about all the different vaporizers I'm currently testing. Some new, some a little older. I would also like to maybe get some feedback/thoughts on YouTube deleting weed-related channels and if you had any ideas for vaporizer giveaways.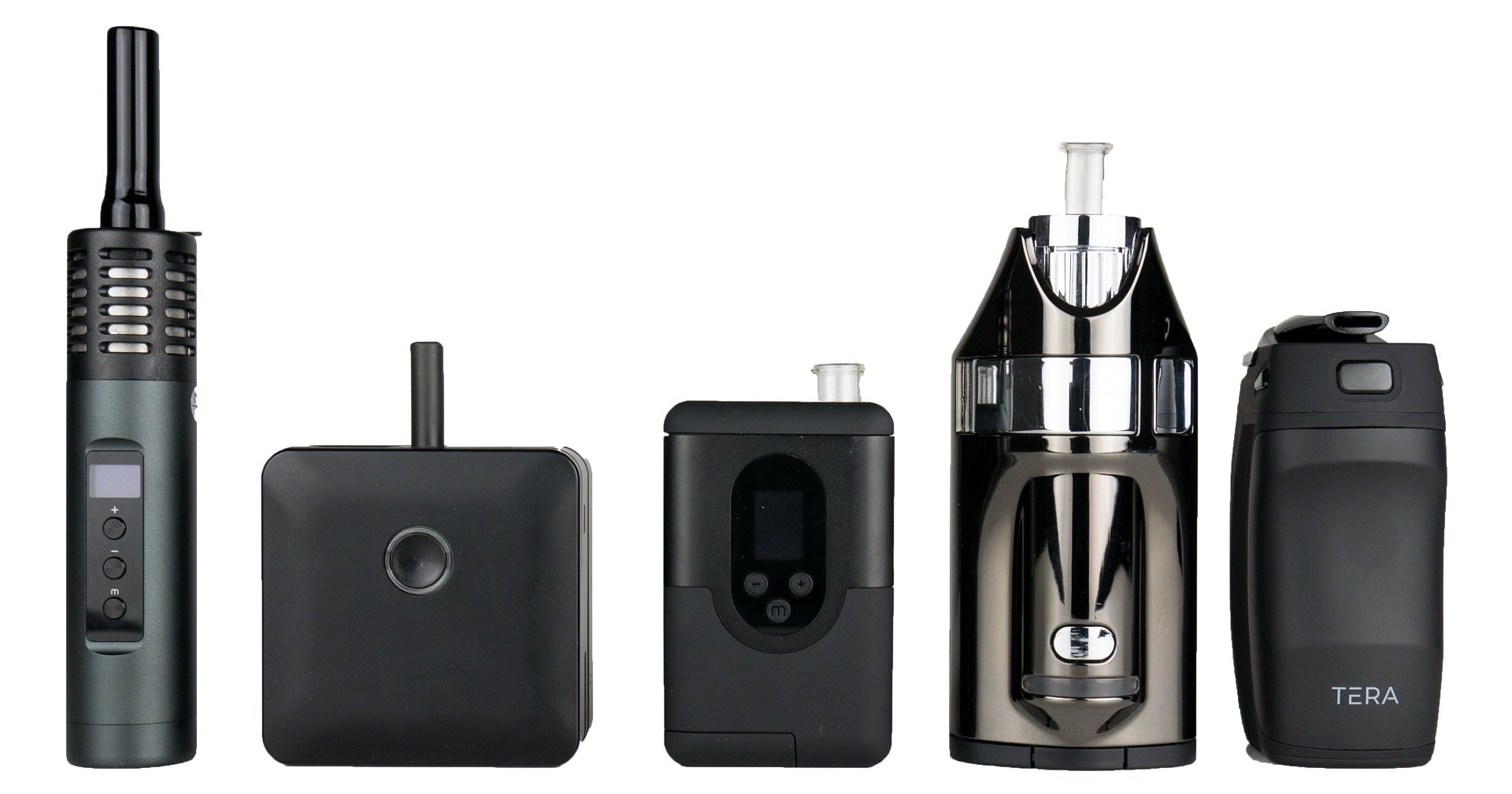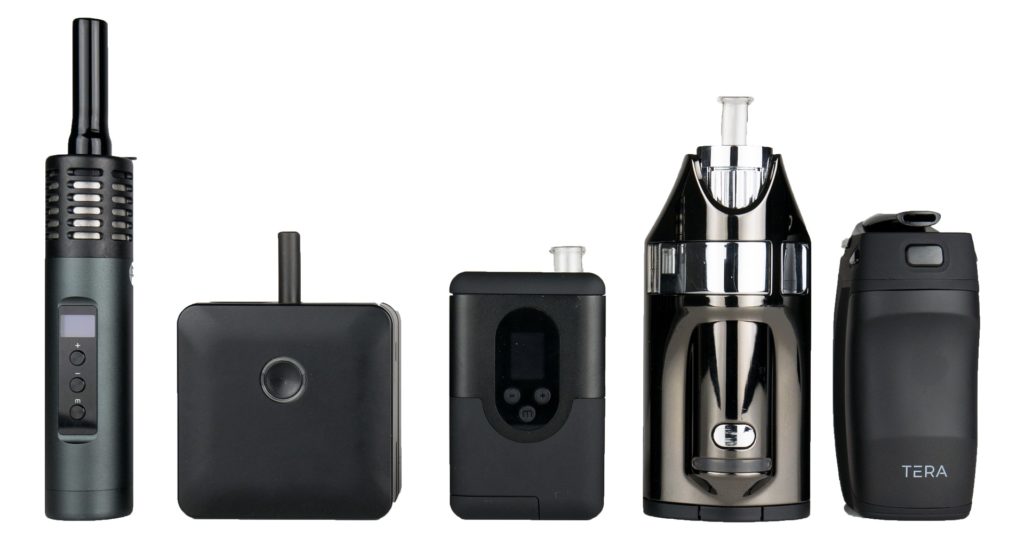 Update: This article was published back in 2018 and while some of the information is still correct, other things like prices or new models are not considered. I encourage you to check out my list for the best portable vaporizers and feel free to hit me up with any questions.
First up on the list is the portable, not so portable, Arizer Air 2.
1. Arizer Air 2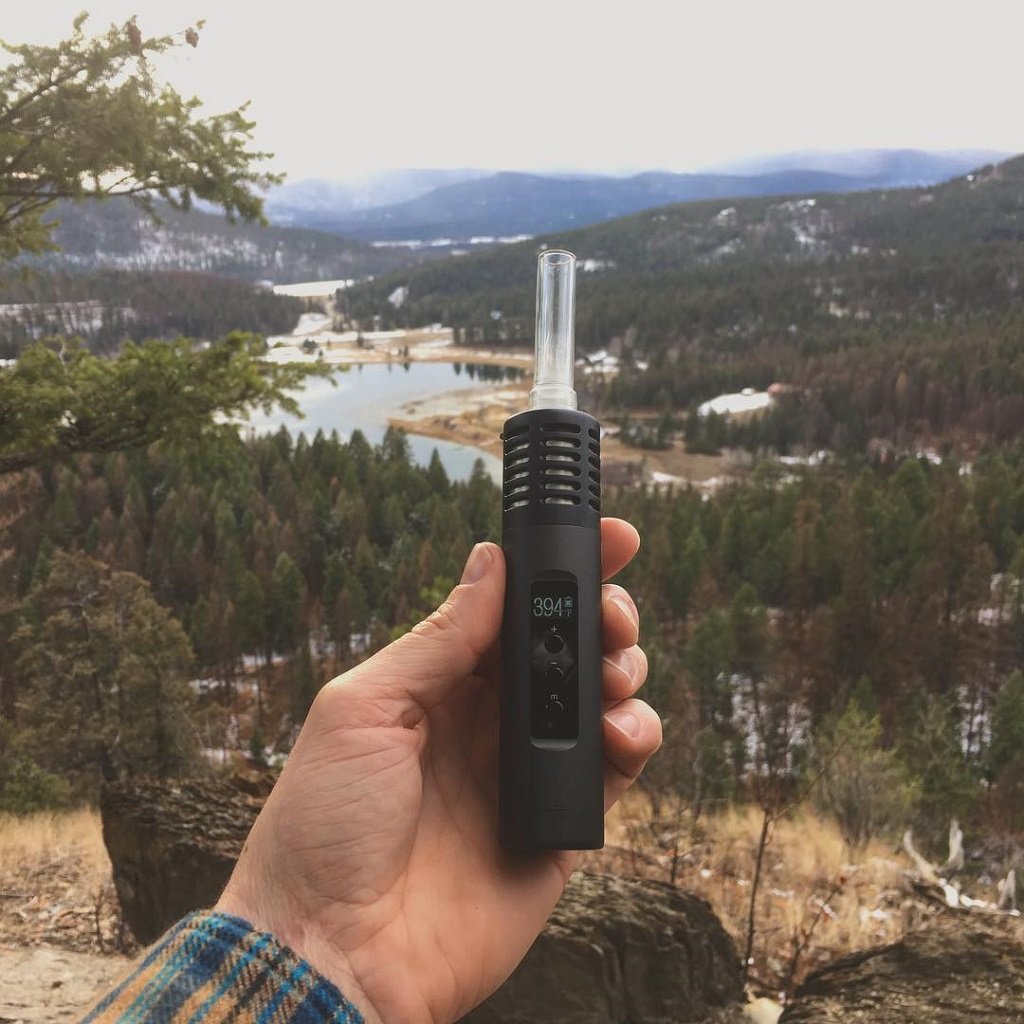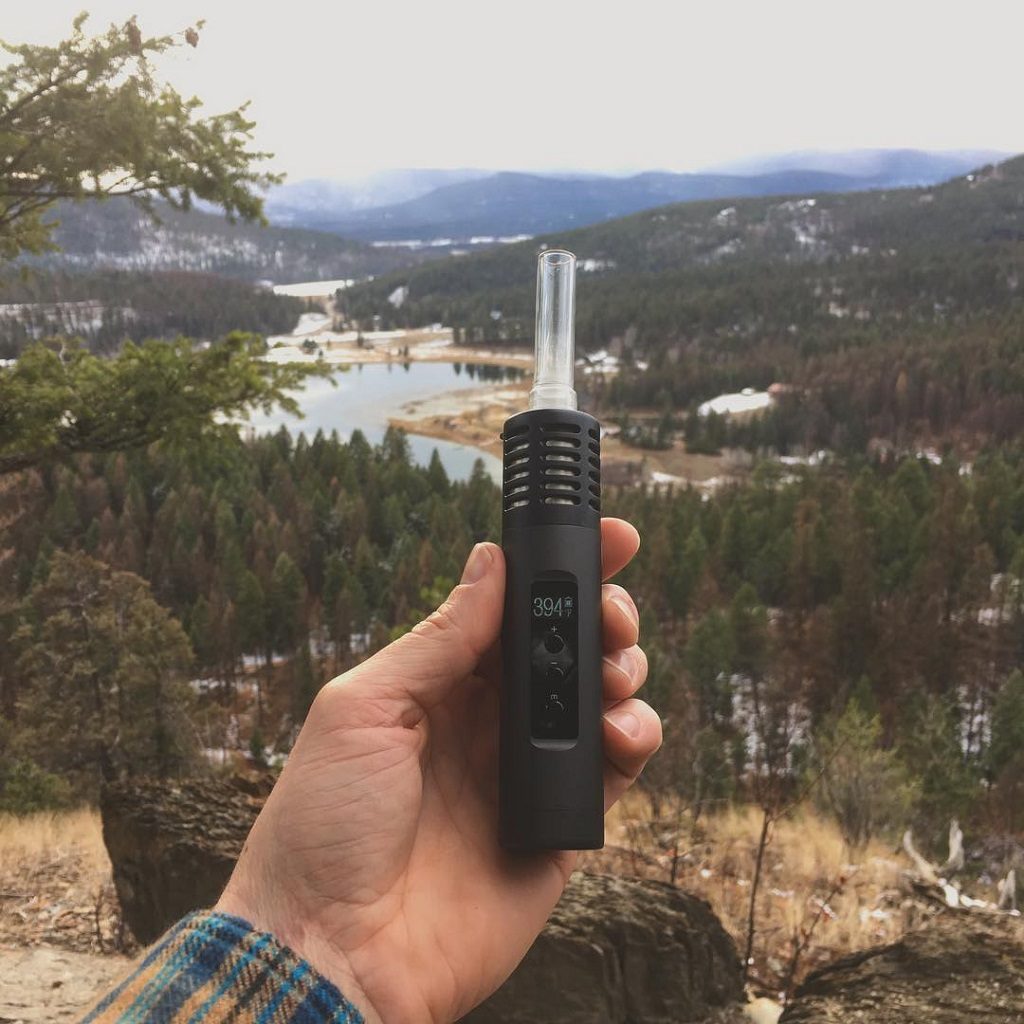 Overall the Arizer Air 2 is a great portable vaporizer and could easily be your daily driver but the release of the new Arizer ArGo kind of put the Air in the shadows.
As for improvements over the OG Air, the Air 2 has increased airflow, battery life (25%), added a full temp spectrum, and last but not least added a universal micro USB charging system.
The unit is very durable, the design is flawless and it feels solid in the hands. The only real downside in my eyes is the glass stem. It's great for pure taste and smooth cool hits but it's not the best vaporizer to have out on the go. This is where I would rather go with the ArGo which you can read about down below.
2. Haze Square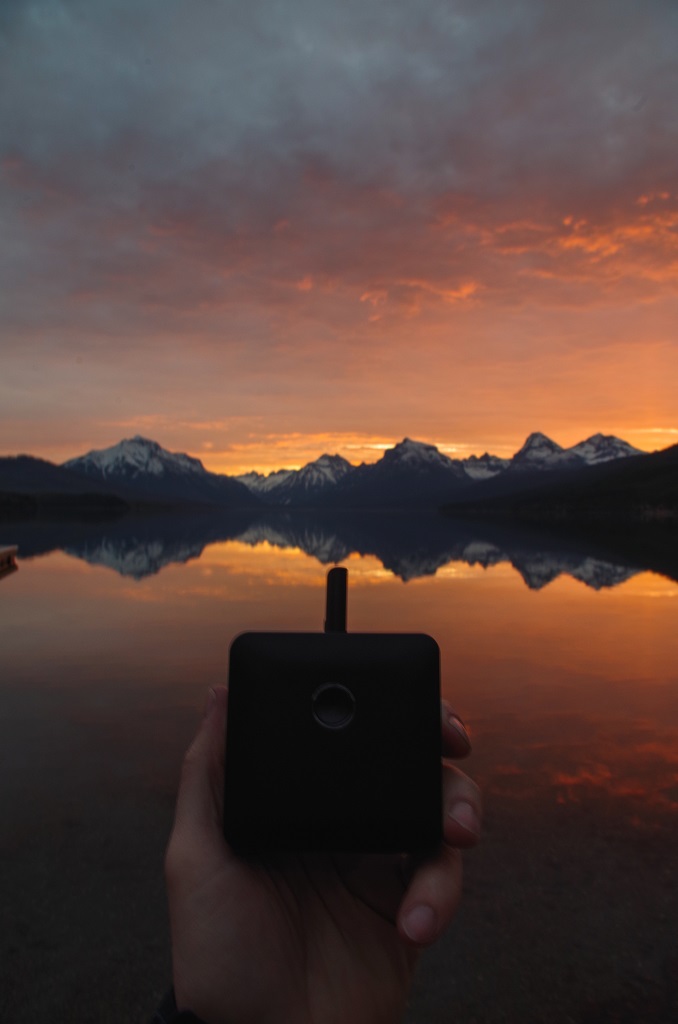 UPDATE: As of 12/31/18, Haze Vaporizers has officially closed up shop. If you find one for sale, know that it won't be covered under warranty or be serviceable.
This is the vaporizer I've had the least time with due to the valve seal issue. I do have a new unit now and have begun testing but I don't really have many sessions under my belt.
One thing I can say is that there is practically ZERO draw resistance. This may be the freest flowing vaporizer I have ever tested. You can really rip on it which is very satisfying. It produces great flavor and massive clouds on higher temps.
The Haze Square Pro version uses USB-C charging which means it will fully charge from dead in around 30 minutes. That's probably the fastest charging vaporizer I've ever tested. So there are two categories where the Square has already taken gold (Draw resistance/Charging Time) and I haven't really started testing yet.
The 4 bowl option is right up my alley because I like to take long bike trips or hiking trips and won't have to pack extra herbs or bring a container. It's also one of the fastest heating vaporizers utilizing on-demand convection heating.
Did I mention that it comes with a 10-year warranty and only costs $189!?!!? Can you guys tell I'm excited about this one? I was pretty bummed when the first one had issues so I'm excited to get back into testing and get a review up for this one. I think this and the Arizer ArGo have been my favorite to test this year.
The unit is a little bulky and comes in at 255 grams so I think I would still rather have it in a backpack or fanny pack.
But so far so good with the fixed Haze Square and be sure to follow me on Instagram for more up to date pictures/videos of everything I'm testing.
3. Arizer ArGo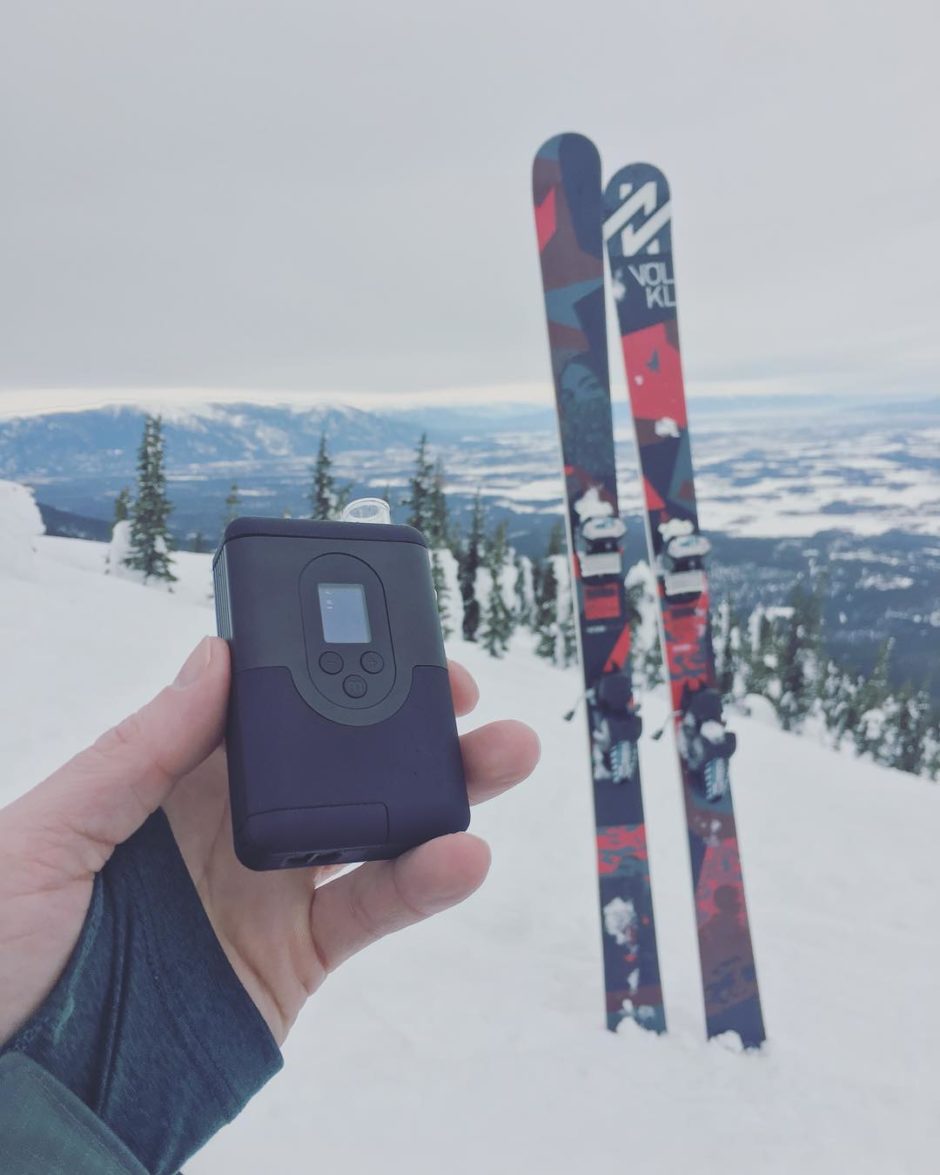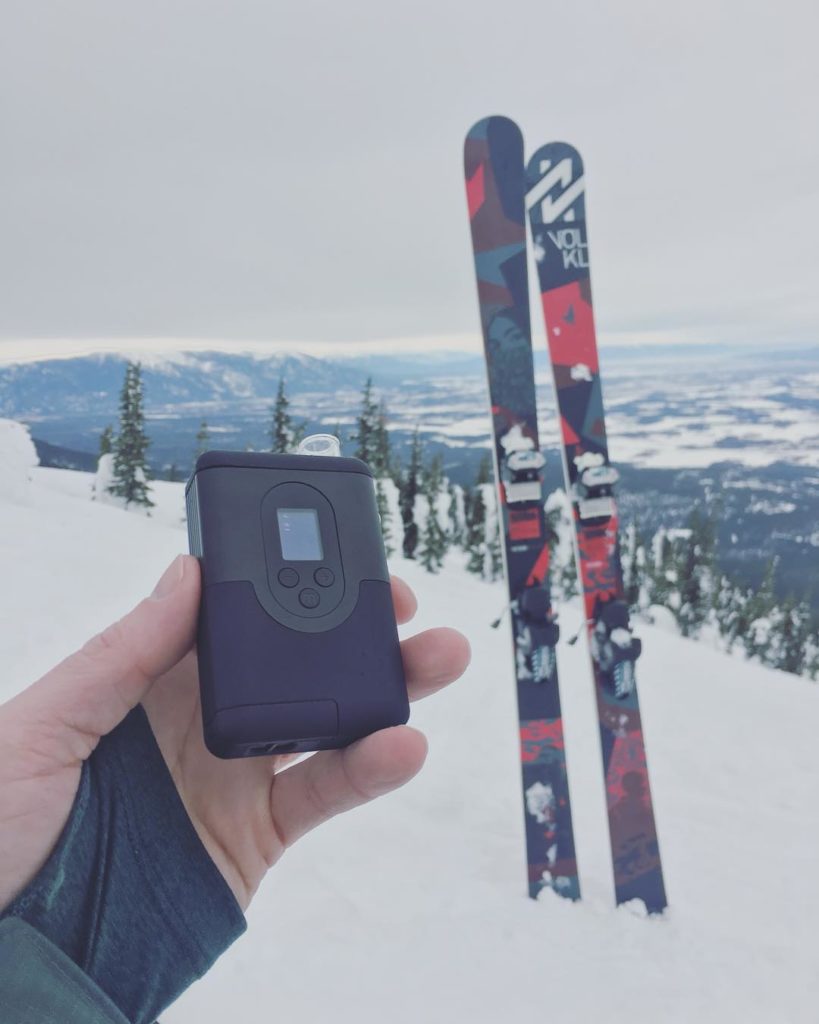 I've really enjoyed using the Arizer ArGo. It's extremely portable, lightweight, and can literally be palmed for concealment. It fits in my pocket easily while out on mountain bike rides and the heater was strong enough to put out clouds while out skiing.
The vapor is slightly warmer because of the smaller stem but it's still the same great taste and clouds that you can expect from all Arizer models. You can also pick up some extended stems over at sneakypetevaporizers.
The heat up is around 60 seconds which is a little below average considering most vapes are around the 30-second mark but it's also not the end of the world to wait 60 seconds.
Battery life is around 70 minutes and it uses a replaceable battery so you can always pick up a couple extra for longer trips.
The ArGo has been probably been my favorite new vaporizer to use this year and I think it's a strong competitor to the Pax 3. I'm excited to finish up my review and get it added to my best portable vaporizer page.
4. Ghost MV1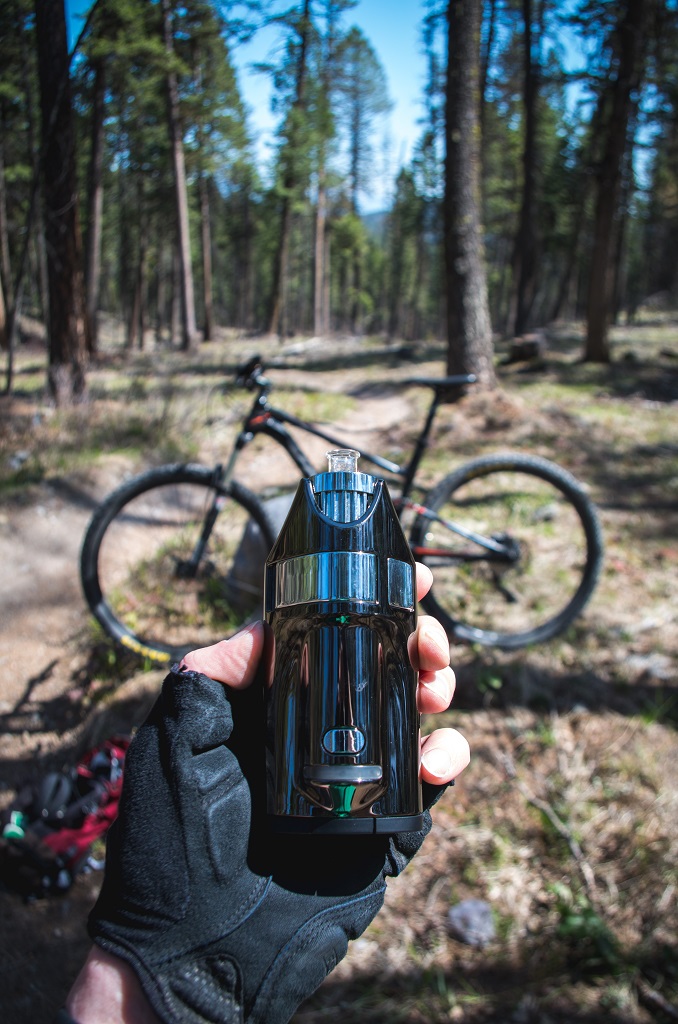 Update: Ghost Vapes is out of business but you can still find the Ghost MV1 Vaporizer out in the wild. Some stores are still selling it and while I think it's a pretty good vaporizer, you won't be getting any customer or warranty support with it. Proceed with caution.
Everyone says that the Ghost MV1 looks like a space ship… well it does. But it's also one of the prettier vaporizers I've tested. It reminds me of the OG Firefly. Very unique devices and build qualities which is something that I truly appreciate when I get a new vaporizer.
First off, the taste is phenomenal, the efficiency aspect seems really good and the unit uses full on-demand convection heating. The app is very easy to use and beautifully designed. The battery life is great and you get multiple charging options.
Downsides so far are the weight/overall size, lots of components/pieces to clean, and stirring.
The Ghost MV1 weighs roughly 345 grams and if you read about the Tera below, the weight was my biggest complaint and it's only 285 grams. So same situation with this guy, the MV1 is going to heavily weigh down your pocket and it can also get obnoxious on a long bike ride or long hike. It is a great vaporizer to have around the house, hang out in the yard, or bring over to a friend's house for some sessions.
The crucible was difficult to get used to at first but now that I have the crucible dispenser, the loading has gotten much easier. This is definitely not the vaporizer for someone with reduced finger dexterity. The bowls are pretty small and it takes some finagling to get it in sometimes and that's if the lid doesn't fall off. With all these pieces come more cleaning and maintenance.
Stirring is needed to get the best results. I usually pull the lid off and stir after the first two rips, and every two after until the bowl is done. The Firefly is like this as well and I think it's just a common issue with convection units. Unfortunately, it takes an extra step to stir the Ghost since you have to open the unit up, and then remove the crucible lid to stir.
Lastly, the draw resistance is not an issue at first but once the pieces start getting debris, it will ramp up pretty fast. I would compare the draw resistance to something like the OG Arizer Air if you don't stay on top of cleaning.
Overall I feel like the Ghost MV1 will be a good vape to use around the house, great for micro-dosing, and also for really getting the most flavor out of new herbs. I'm still not finished testing this one, so I will have more to share in the full Ghost MV1 review when it's completed.
5. Boundless Tera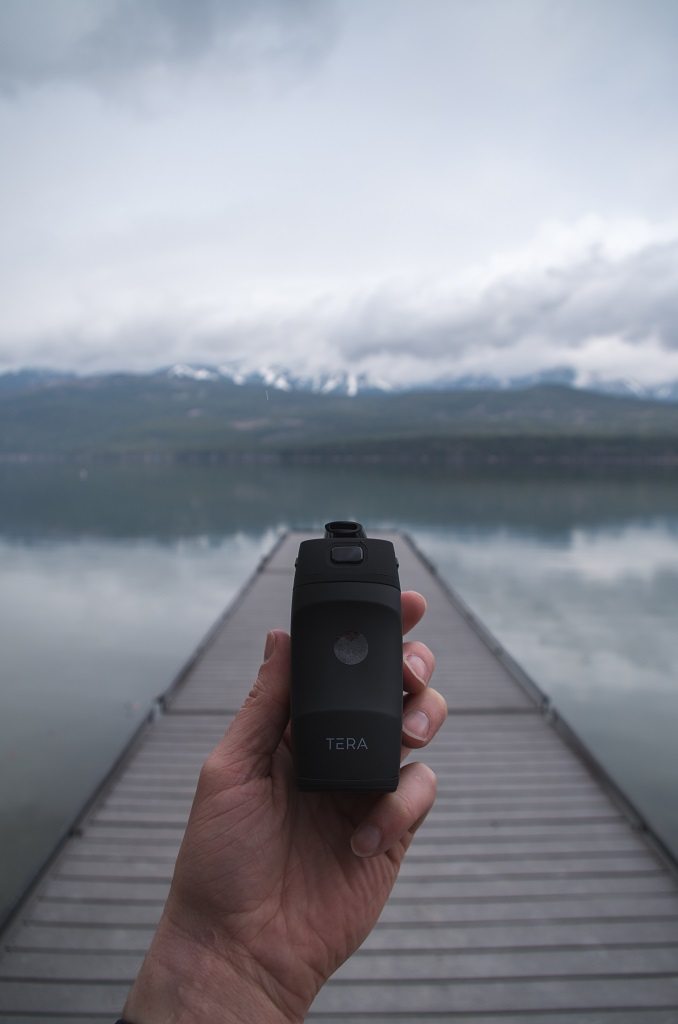 I've only been using the updated version of this model for about two weeks now. The first model had some issues, especially on the wax setting so I didn't even want to try it after doing burn-offs. The updated version is pretty great though. If I had to use one word to describe this vaporizer, it would be… simple. It's easy to load, easy to get decent flavors and you can get some massive clouds from the Tera.
It utilizes convection heating with a small amount of conduction. After not liking the boundless CFV I was not sure what to expect with this one, but it actually does a good job. The bowl is a good size (larger than the CFV), it's pretty easy to clean as long as you brush out bowls after sessions and the interface is easy to navigate.
So far, the downsides would be the overall size and weight, the charge time (it has dual 18650 batteries), and lastly, the interface seems a bit slow at times.
I haven't tested the charge time with the batteries in the unit yet but the charge time on the nitecore was 4 hours. Pretty brutal. But you can pick up a couple of extra batteries and just rotate the charging. I also vaped close to 15 bowls before the battery died which is really great.
The interface could just be my unit, I haven't reached out quite yet or maybe it's all of them. Not for sure on that one yet. I'll get it hashed out before I release the full Tera review.
Last but not least, this thing is definitely NOT going in any tight pockets. Or if it is, it's NOT going to be comfortable. For example, the Solo 2 weighs 210 grams and the Tera comes in at around 285 grams. That's the weight of two baseballs to give you an idea. So this unit is definitely going to be best in your fanny pack or backpack.
Video Updates with YouTube
So I'm sure you've all heard/seen that YouTube is deleting weed associated channels. The Vaporizer community has seen a few go down pretty recently and I think that for now, I'm going to hold off on creating content for YouTube. Not that I was making videos anyway, shit I haven't made one in over a year, but I think I'm going to focus a little more on articles and short clips on Instagram.
I'm also open to ideas. I've seen a couple of people are hosting videos on their own site which is a possibility but I'm a little nervous about the bandwidth costs associated with that decision. I don't really want to put a lot of effort into weedtube quite yet because who knows what will happen there. What do you guys think of Vimeo? I have put a few clips on there in the past.
Vaporizer Giveaways
The last thing I wanted to talk about was possibly getting some ideas from you guys on what type of giveaways you would like to see.
Right now I have a Pax 2, Haze V3, Grasshopper, Davinci IQ, and a Boundless CFX to giveaway. I was thinking about doing something like a photo contest or a caption contest for Instagram but I also would like to do a giveaway for r/vaporents and possibly fuckcombustion or vaporasylum. What kind of giveaways do you guys want to see?